Acai bowl for breakfast is always a good idea. With some tasty addition, every time you'll get a different bowl.
My Protein cashew butter played the main role along with the acai powder in making this bowl full of healthy purple goodness!
Usually for the real Acai bowl, people use the acai frozen smoothie pack for an icecream kind of consistency, but I used acai powder because I can't seem to find that kind of pack here. Just use less milk for a thicker texture, and the frozen bananas and berries will almost do the trick!
1 middle sized frozen banana
a handful of frozen mixed berries
1 tbsp acai powder
1 tbsp of cashew butter
almond milk
dried goji berries
dried aronia berries
coconut chips
Ceylon cinnamon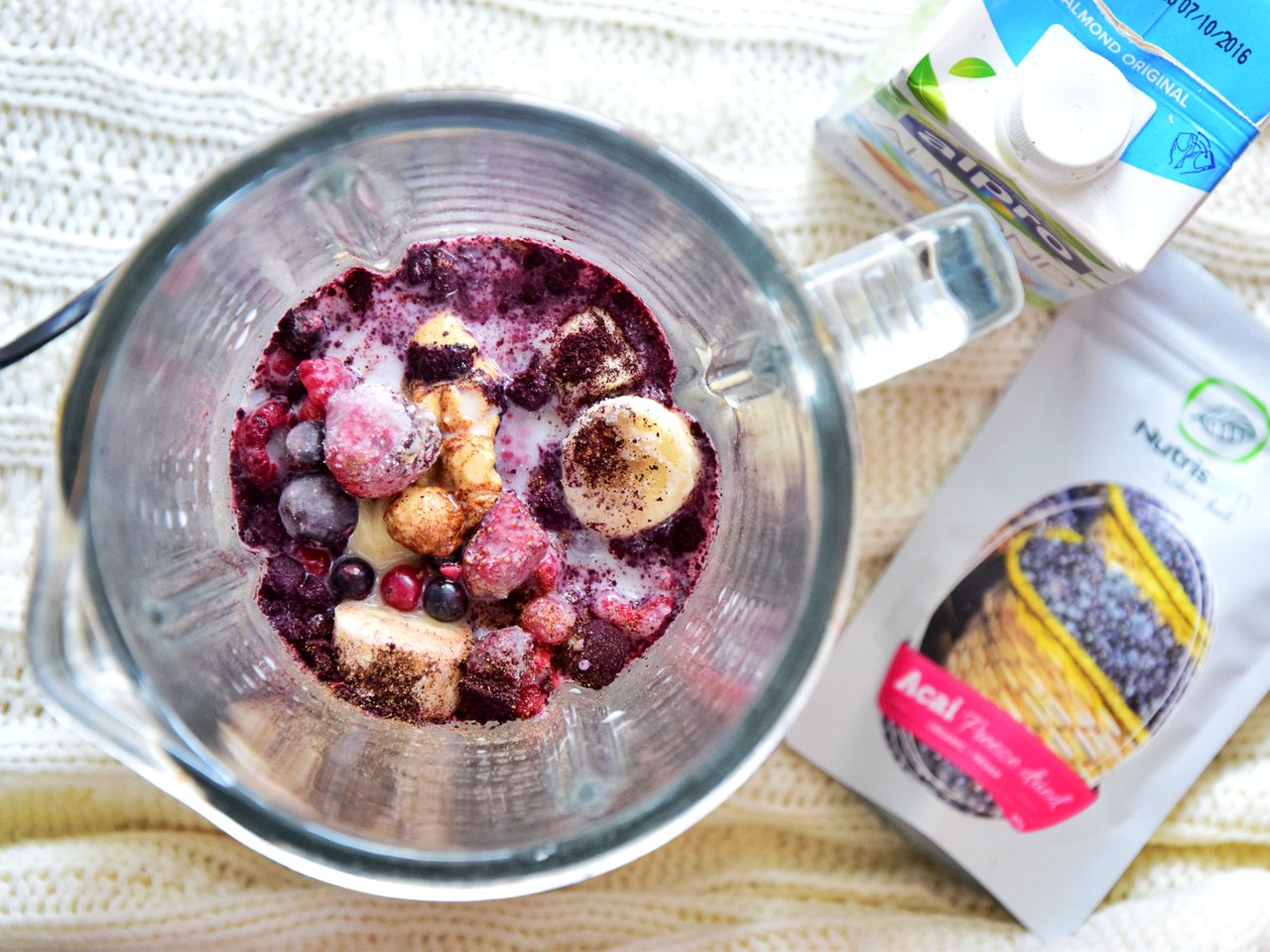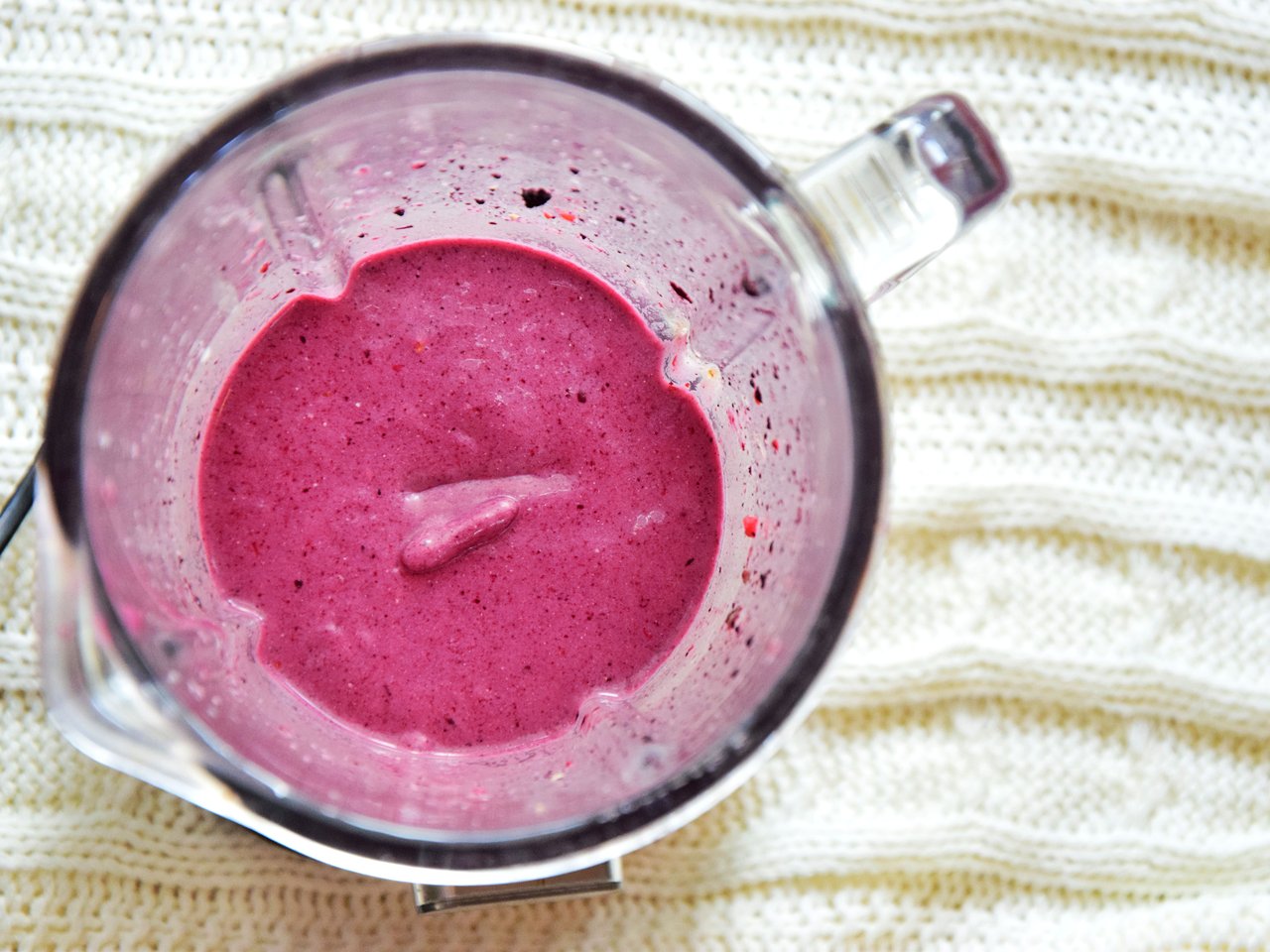 Blend all ingredients for the acai bowl.
You will pour the milk depending on how thick you want your smoothie bowl to be.
Serve topped with some superfood additions. This time I have used goji, aronia berries, coconut chips and cinnamon.
Enjoy!