Soft american style pancakes, flavoured with lemon zest, that you will fall in love at first bite.
3 eggs
pinch of Himalayan salt
85 ml milk
150 g cottage cheese
2 tbsp agave syrup
about 1 tsp of lemon zest
60 g spelt flour
75 g wholegrain spelt flour
*Extra virgin coconut oil for pan greasing.
Serve with your favourite jam, spread, fruit, nuts or something like that.
I served them with homemade "sweet" of wild strawberries we brough home from Bulgaria and some cocoa nibs.
I loved that combination so much, especially when served with a cup full of yogurt. Yummm!!
Just for your info, we have always served pancakes at home with a side of yogurt because it mitigates the sweetness, so no pancakes without yogurt at my house!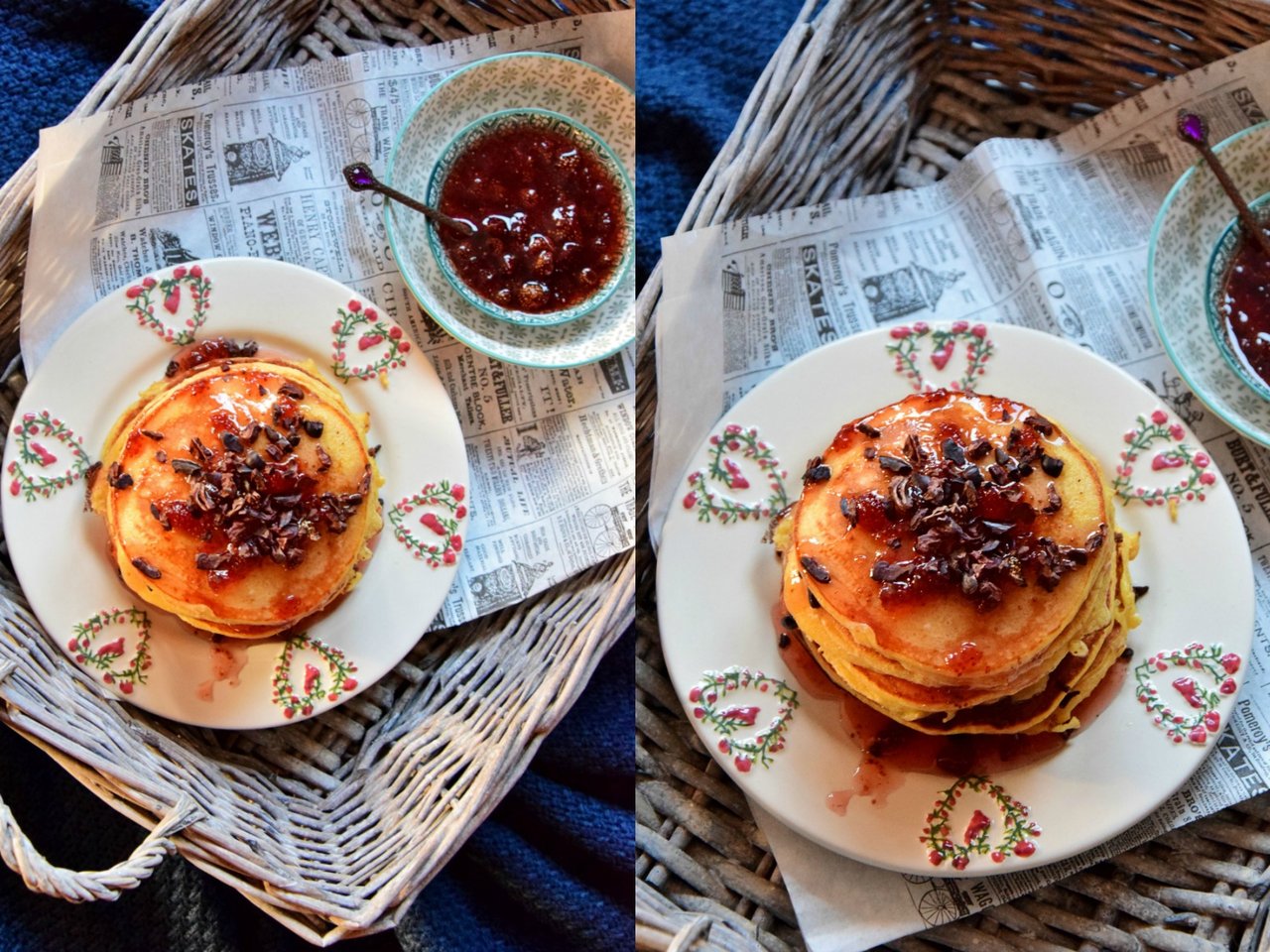 Beat the eggs with the agave syrup and salt.
Pour in the milk and lemon zest and stir well.
Stir in the cottage cheese and then gradually do the same with the flours.
Be careful not to end up with lumps in your mixture, so on that end you can ease your job and use a mixer, like I did.
On a well heated pan that you've greased with some coconut oil, pour in a little bit of the mixture with a tbsp in order to get a round shape and leave it to brown shortly, then flip it to the other side, again shortly before serving it on a plate.
It shouldn't take a long time to bake them on each side, just be careful not to burn them and overbake to prevent them to harden, they should be soft.
It is absolutely necessary to grease the pan with some coconut oil before baking, to get an additional richer flavour.
Serve with a side of your favourite additions.