Organic cold -pressed oils, herbal extracts, pure essential oils and even an Eco-friendly packaging guarantee a high quality croatian product from Cosmel.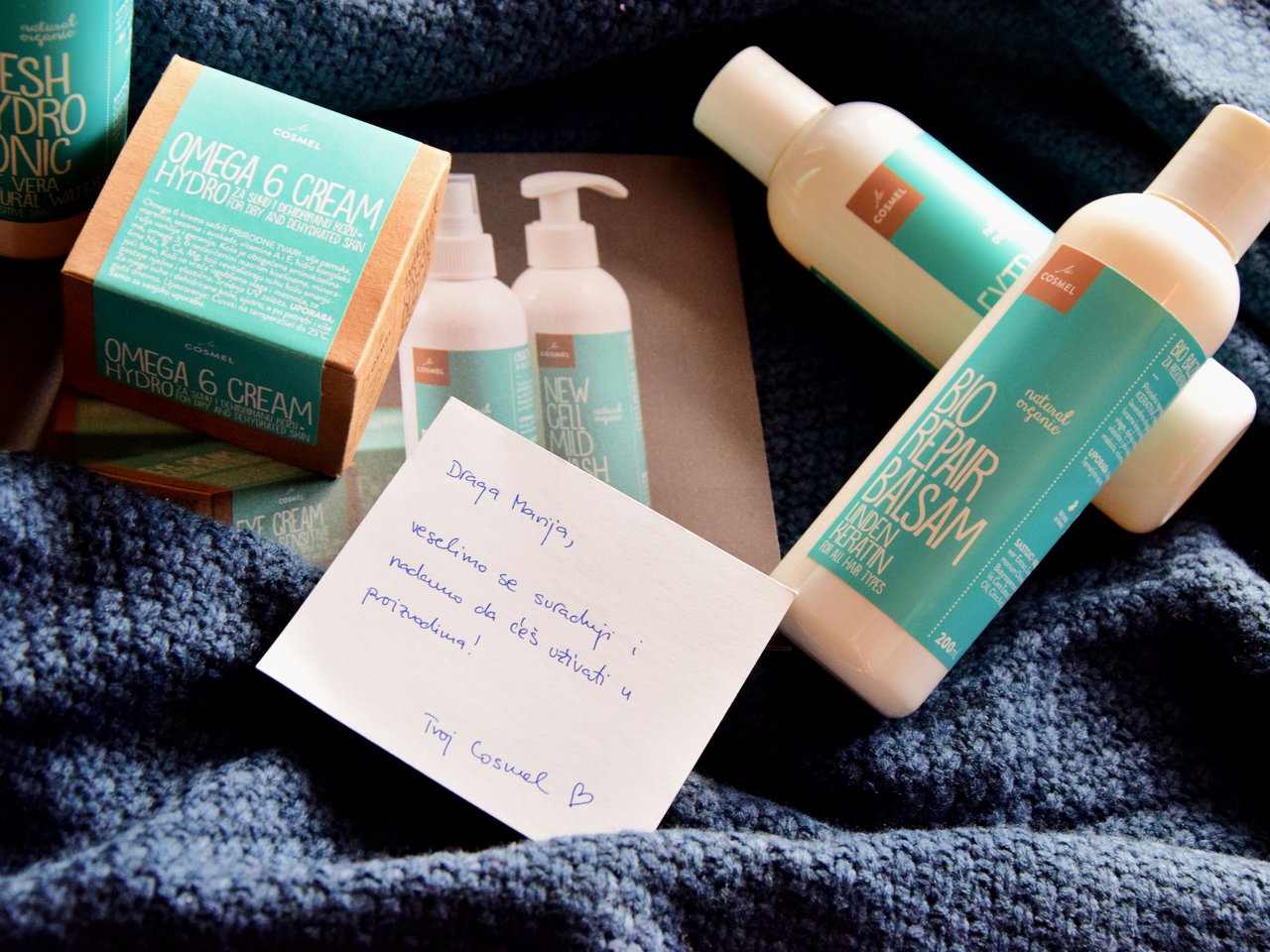 I have recently received a beautiful Cosmel package adapted to my hair and skin needs, which contained:Omega 6 cream for dry and dehidrated skin, Fresh hydro tonic for face cleansing and an extra mild shampoo for everyday use and Bio repair balsam for all hair types.
The thing that attracted me at first to Cosmel products is a very nice and fun eco packaging and the fact that this is a croatian firm that deal exclusively with natural organic products for over 25 years.
All products continuosly follow new developments in cosmetology and dermatology, they have strict standards of selecting the ingredients,  which are all GMO-free, no petrochemicals, no artificial preservatives, no parabens, no toxins or artificial fragrances or colours, not tested on animals and the natural substances are of high bio-degradability. Whenever possible, they use essential oils from pristine Croatian expanses. 
I was very interested in the effects of these products, so after a few weeks of testing, here I am with my impressions.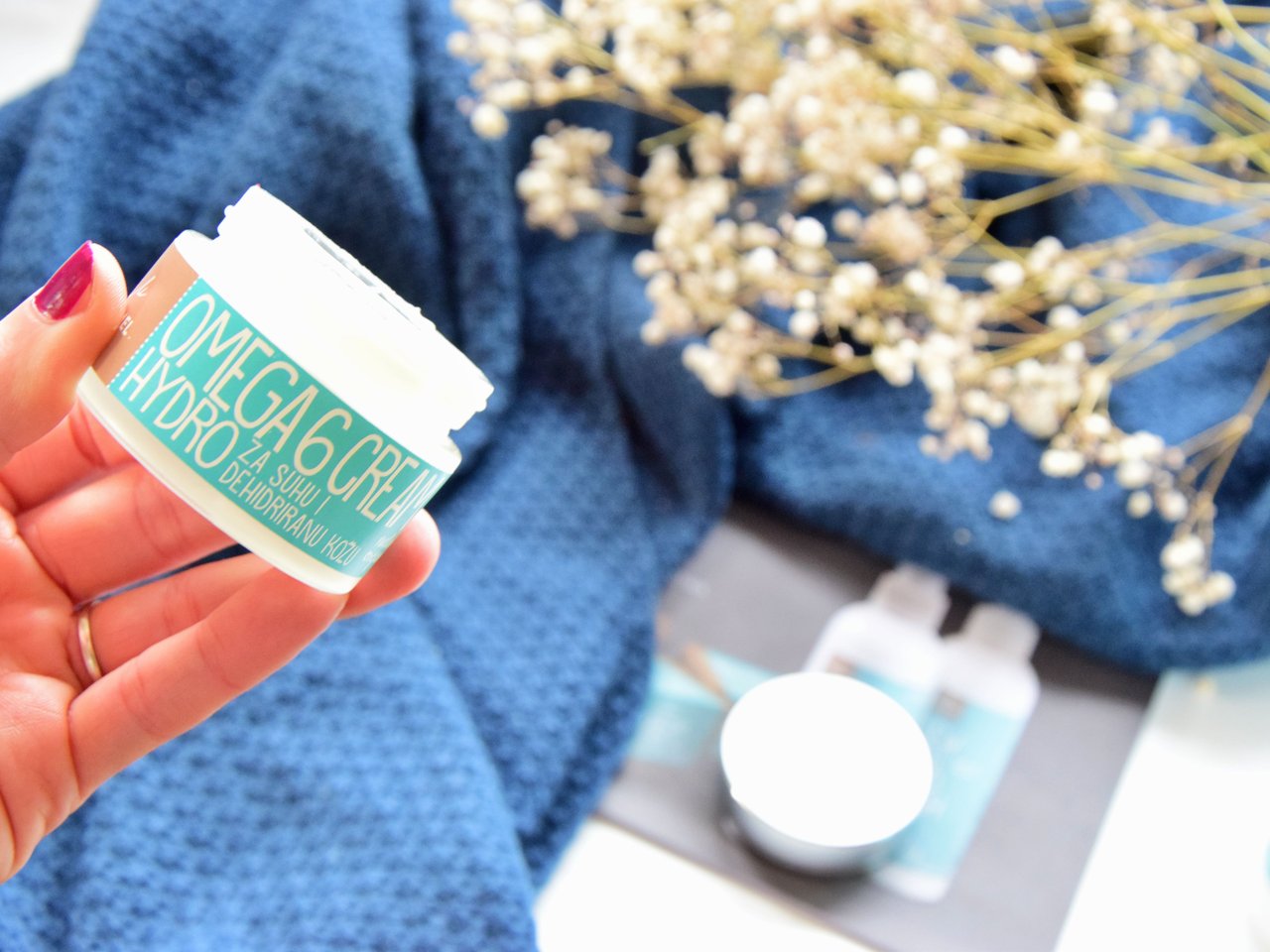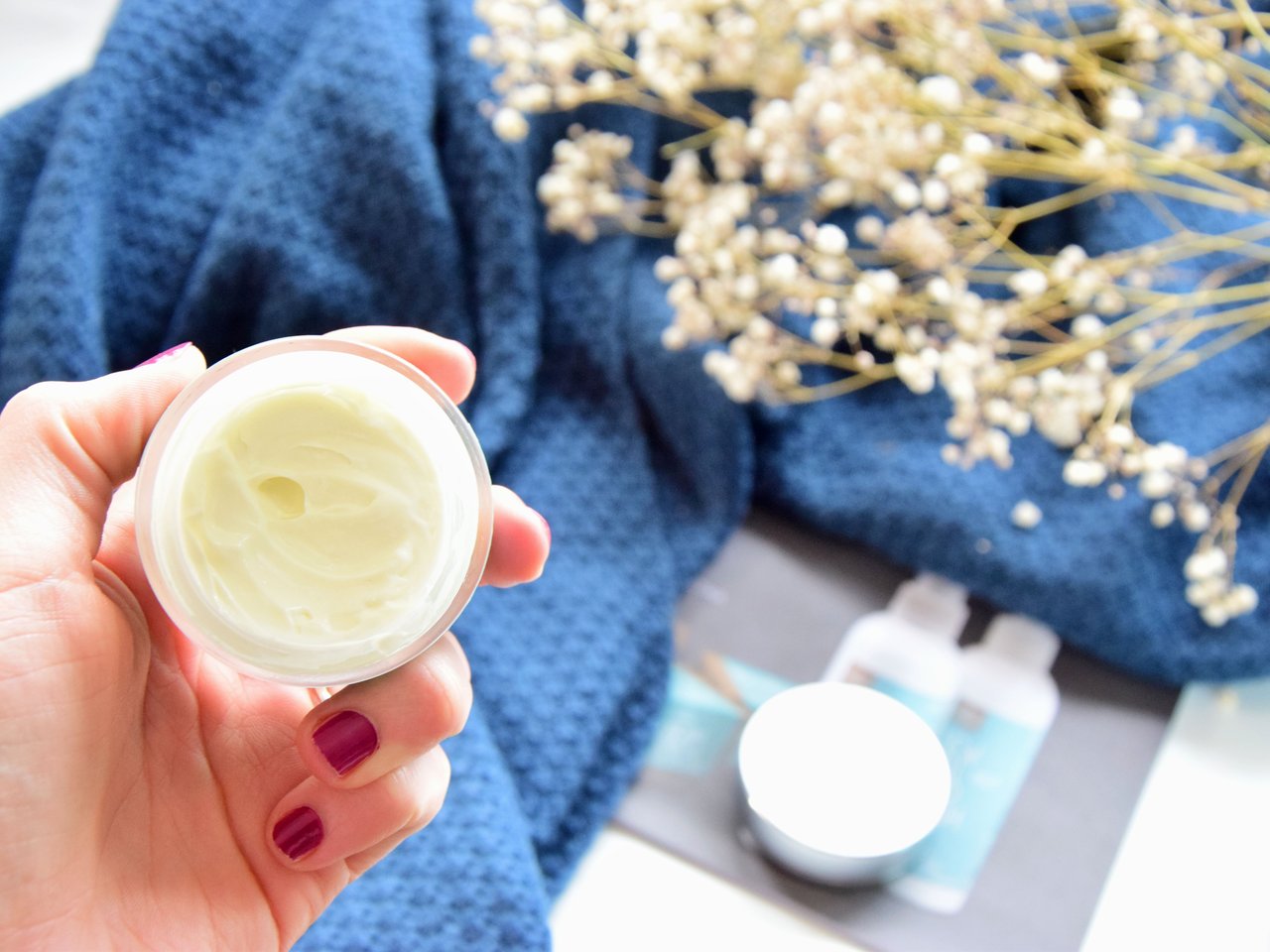 1. Omega 6 Cream Hydro, cream for dry and dehydrated skin
The cream comes in a nice eco packaging and is stored in a 50 ml glass container.
The consistency of the cream makes it really easy to apply and you won't need to use a lot of it.
Usually I have normal to dry skin. The dryness auments especially during the winter and after washing the dishes when I get the uncomfortable feeling when rubbing my hands onto each other.
I haven't been using hand creams in the past a lot, only now and then when I would find a handmade/natural cream, but is all about habits.
I do not have excessive dry hair on the palms of my hands, so I am not really sure how long it would take for the cream to be used in the best possible way to solve the problem, but I do have dry hills and applying the cream on my dry spots has been really helpful during time, for that area.
Cosmel cream hydrates the skin and eases the dryness of your hands, so the skin becomes softer and more gentle to touch. 
In the beginning, when I was applying the cream on my hands, I though it just did not go through very well, because I didn't have that greasy feeling on my hands after applying, so I was not even really sure if I even liked that or not, but eventually, after I have been using it for weeks, they have become softer , especially on the top part of my hands.
It has a mild scents, it is quite neutral and contains these natural active substances: organic cotton oil, apricot, sesame, avocado oil, vitamins A, E + omega 3 and 6 fatty acids, amino acids and minerals, geranium and vanilla.
It has medium UV protection as well.
All in all, I am pretty satisfied with it, the package is small and practical, I can take it with me wherever I go. Sometimes I might need to use the cream more often, depending on what have I been doing that day, but mostly is 2-3 times a day.
I would reccomend it to anyone with dry sensitive skin, the results will be visible with time.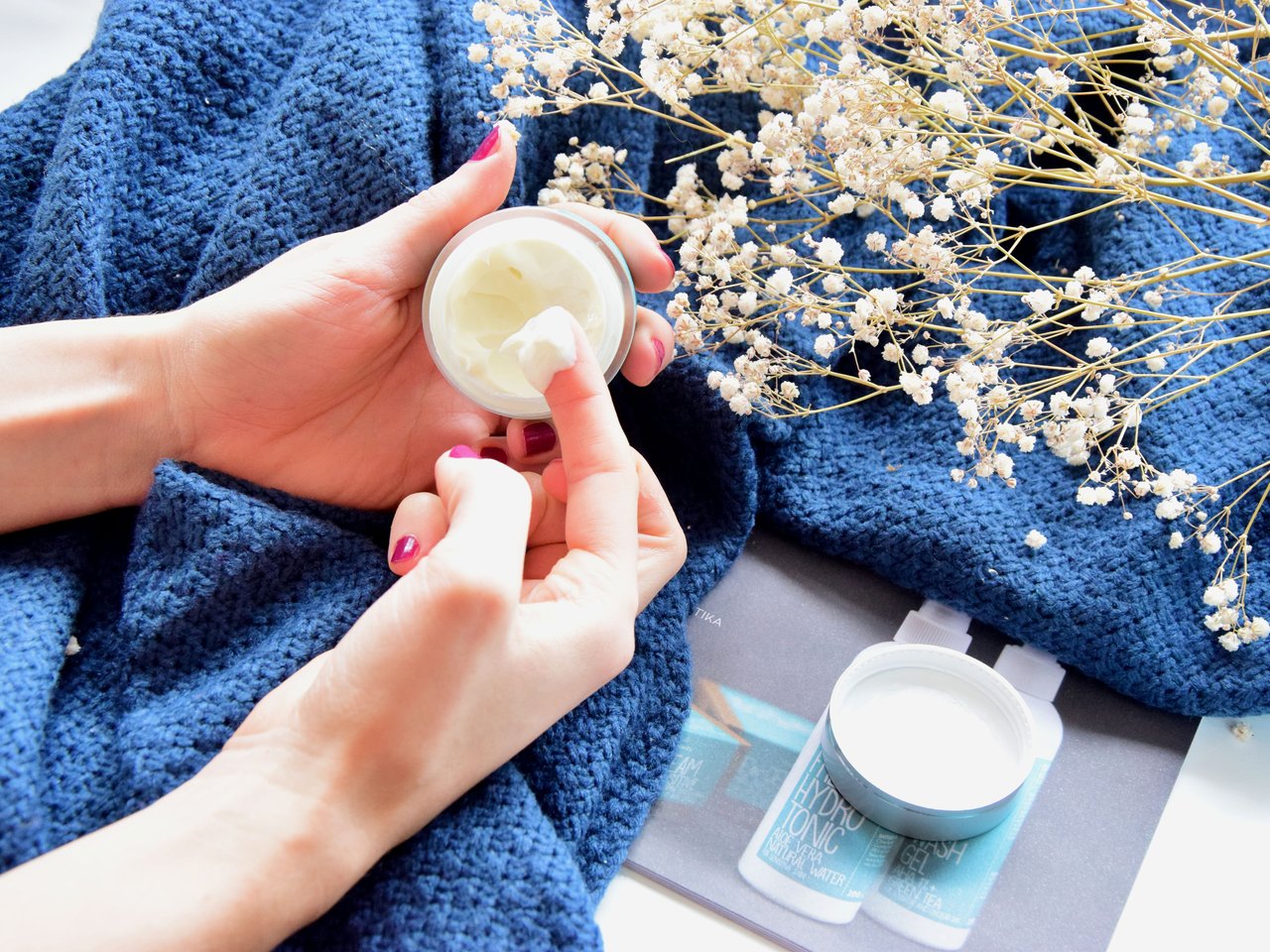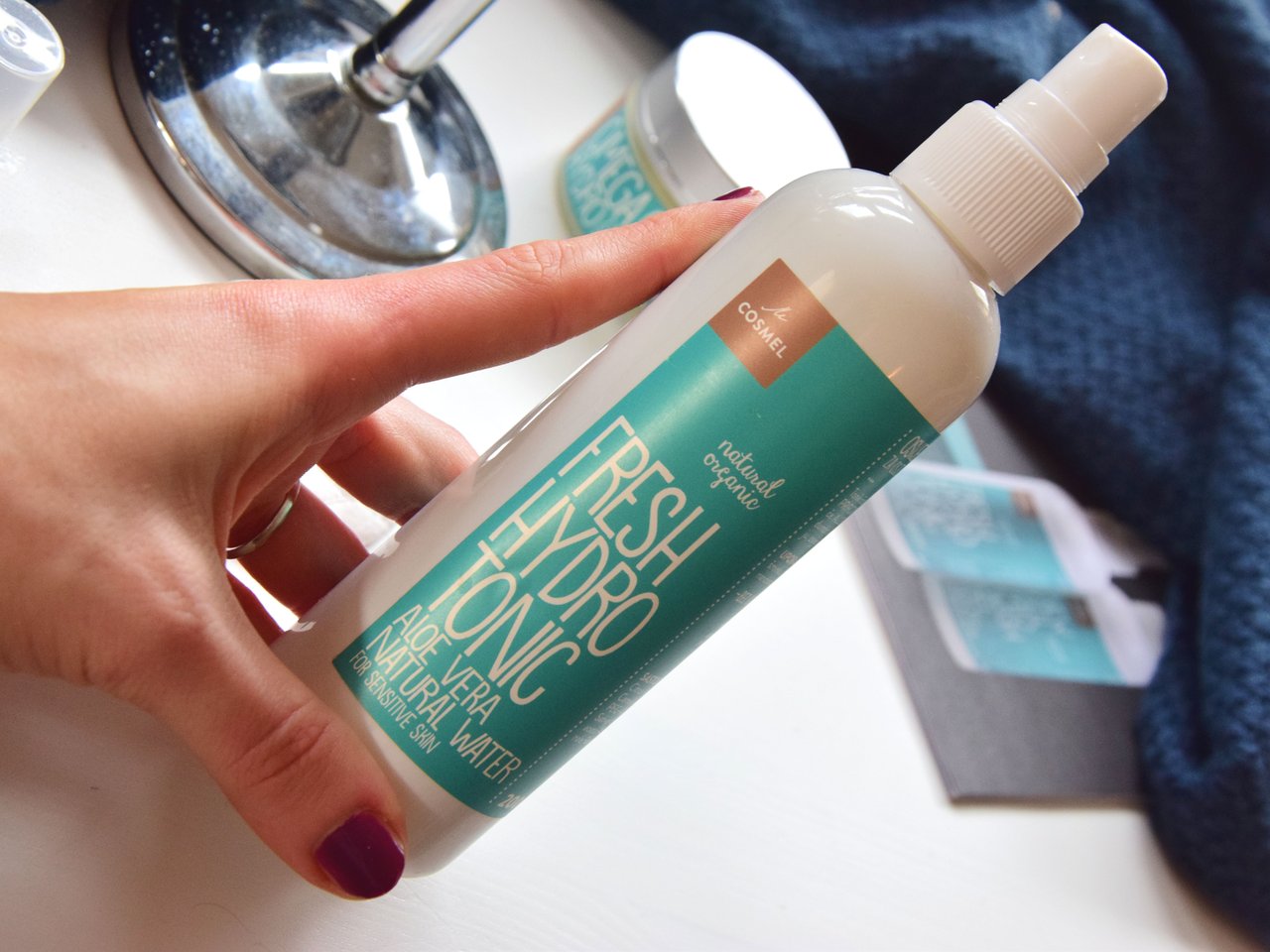 2. Fresh Hydro Tonic, for sensitive skin
A nice revelation to me!
I didn't have the habit to use face tonics...up until now!
The application is really simple: spray the tonic a few times on a cotton wool and frehen up your face in only few seconds, also removing the impurities that we collect during the day with our make-up and air. I especially enjoy the refreshing cold feeling after applying.
I usually use it in the evening before going to bed, about 3-4 times a week, to cleen the impurities and leave my face to relax and rest. If I know I won't have to go somewhere, I sometimes also apply it in the morining to freshen up.
Also, sometimes after using my face tonic, I spread a little bit of day/night cream for additional skin regeneration.
Cosmel's tonic has a mild pleasant orange smell because it contains an orange blossom hidrolat, but also aloe vera, linden, green tea, oat, blueberry and ginger and Croatian natural mineral water. 
It contains no alcohol, so feel free tu apply it on your face, around the eyes, with no fear of burning sensation after.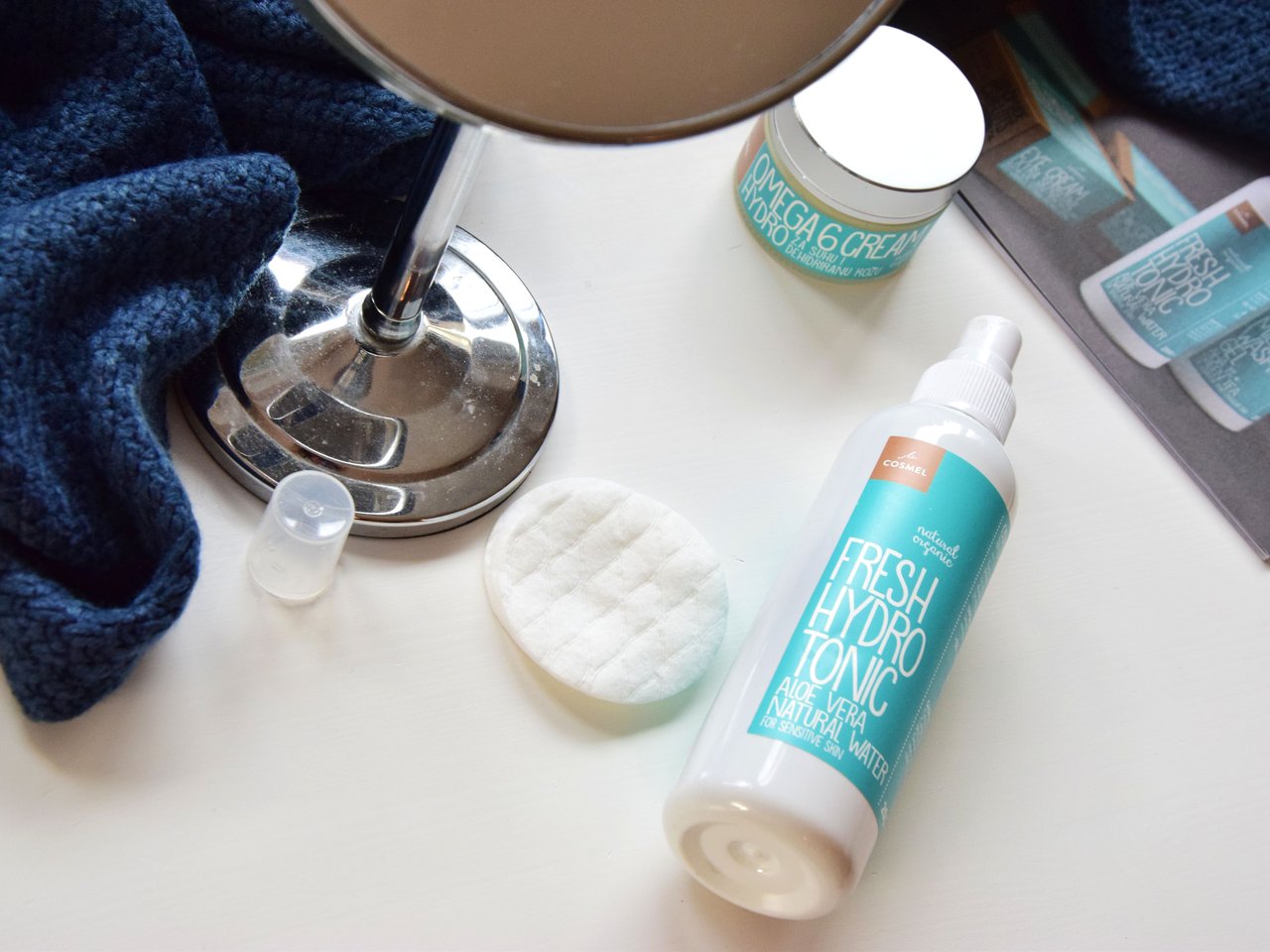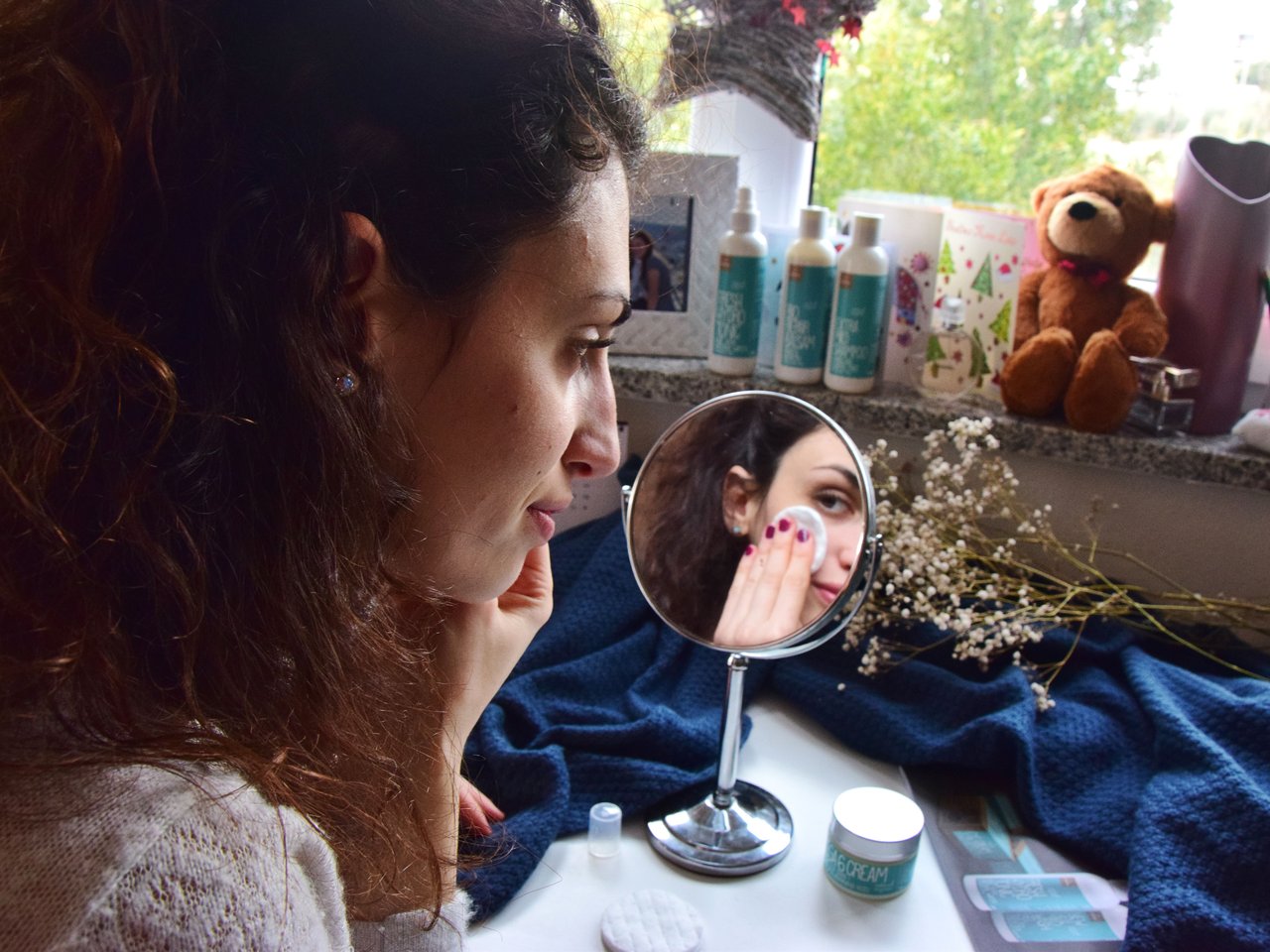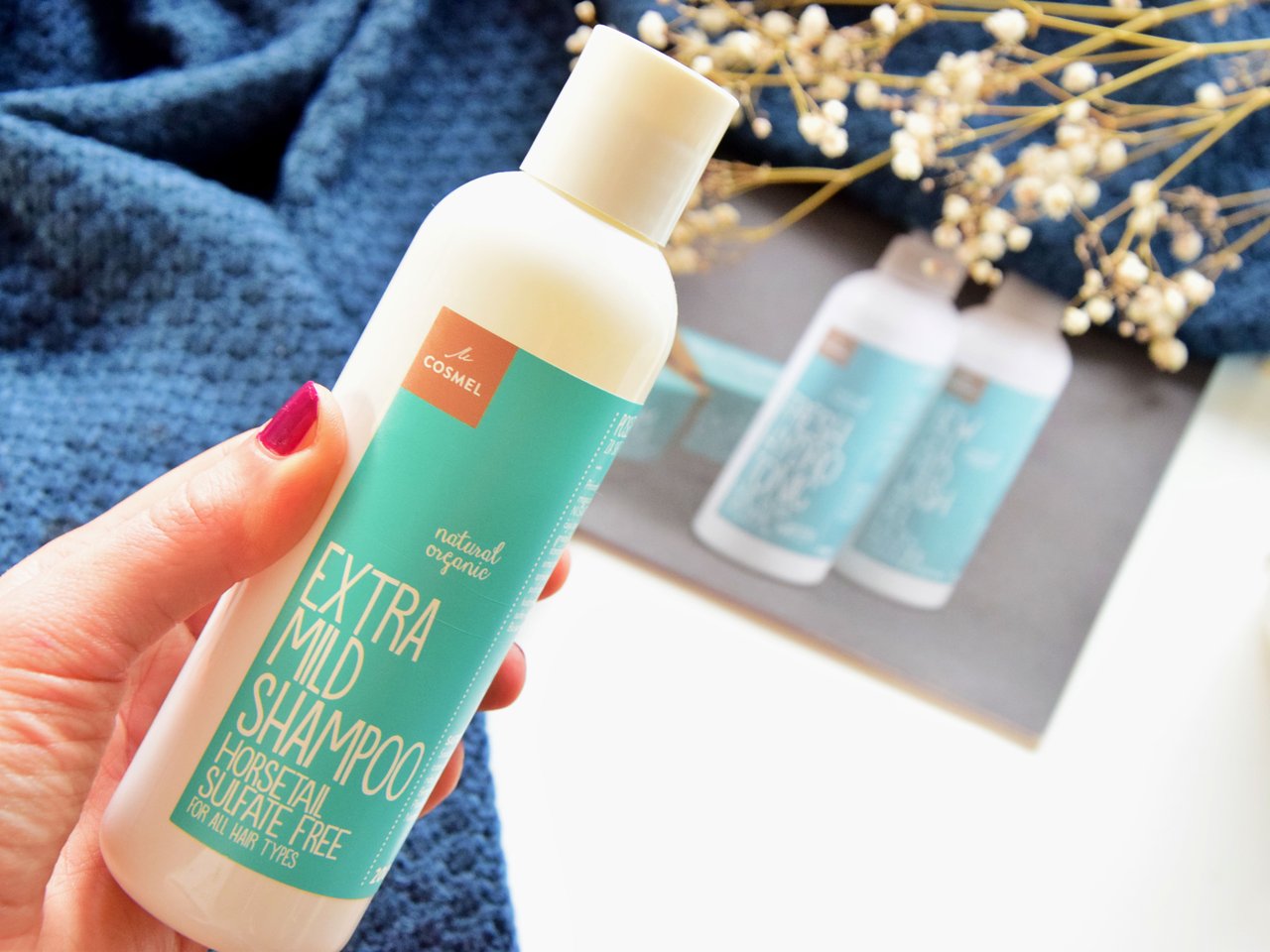 3./4.Extra mild shampoo, Horsetail Sulfate Free & Bio Repair Balsam, Linden keratin for all hair types
After the first wash when I was just "getting to know" the shampoo, it slightly tangled my hair, meaning, I did not have the feeling of soft hair after washing, so I though there is no way I would manage to brush my hair after washing, and I was also sceptical about how soft would my hair get when dryed.
I always use it combined with Cosmel Bio Repair basam for all hair types because the combination of these two gives a better final result.
After washing my hair and drying it with a towel, I started brushing my hair and realized it wasn't tangled at all and I was managing going through my hair with my comb with few problems and after the blow-drying it got soft and fluttery.
Also,  the combination of this shampoo and balsam is a winner for me because it helps with volume and encourages its thickness.
My type hair: slightly curly, thin, no heavy hair, no too thick, dry, greases hardy.
The shampoo is transparent, of mild scent that kind of reminds me of honey, probably because it contains propolis that is also responsable for streghtening the hair. It also contains linden, wheat protein and it enriches the hair with mineras responsable for hair growth. 
What I like most with this shampoo is the fact I can use it daily, which is extremely important to me because I wash my hair almost everyday (even though I know I shouldn't) because my hair is extremely rebellious and curly, so after sleeping it gets all squashed up and I should'n brush it very often, so as you can see, I do not have much choice to make her look decent.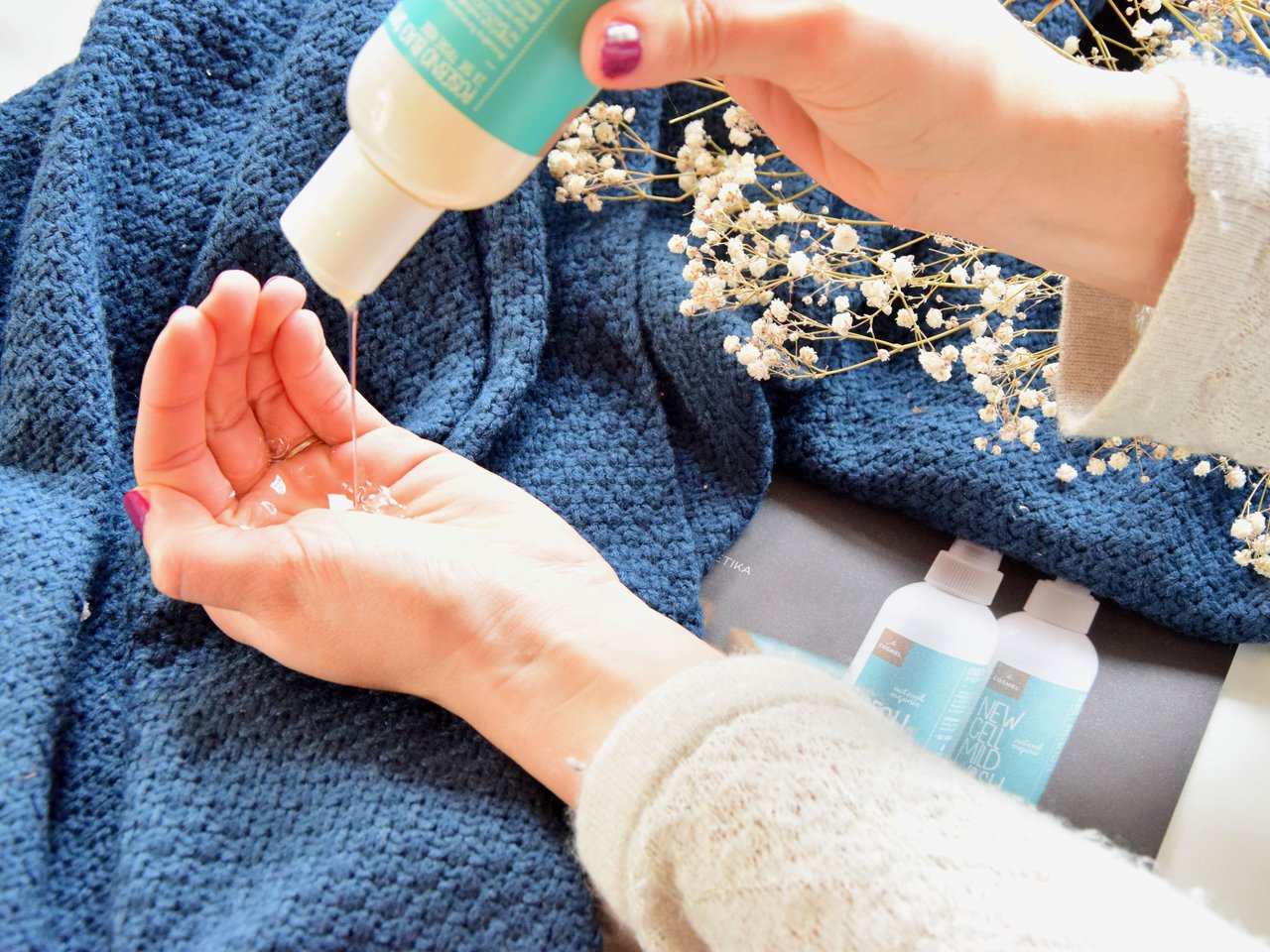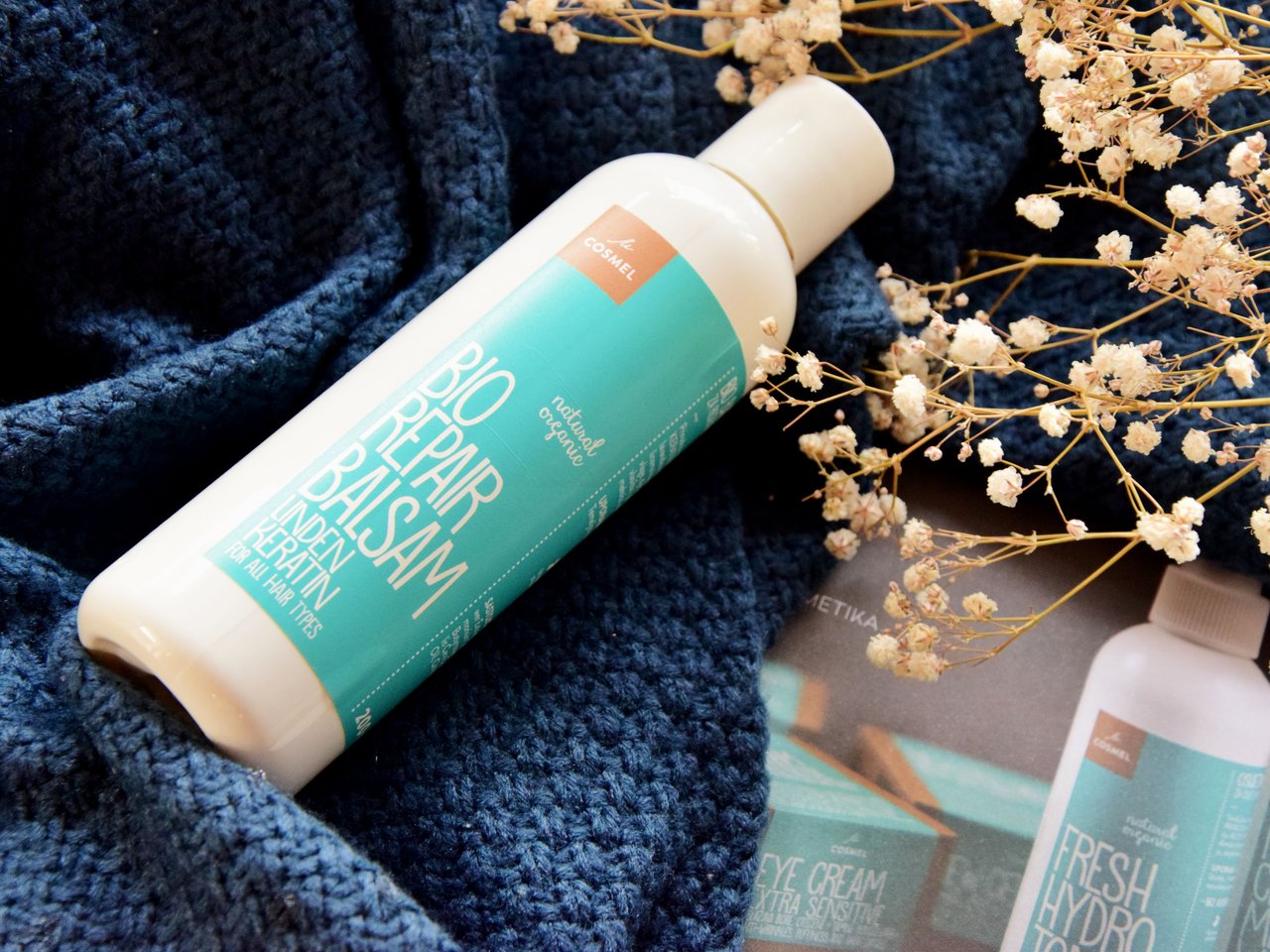 Bio Repair Balsam has a creamy soft structure and smells like lavander and lemon. 
Combined with the Cosmel shampoo it strenghtens my damaged hair additionaly and helps me preventing brittle hair, which is very important to me. 
The hair has more volume and it becomes thicker, so if you have thin and fluttery hair like I do, the sense you'll get after washing will be as if you gained some extra hair
We all know that we curlies care very much about volume and that's what you'll get with this shampoo and balsam.
Balzam contains also: shea butter, propolis, lemon, basin and other natural active substances of linden, keratin, olive oil.
I reccomend to use a combination of these two, not only one product, for a complete effect.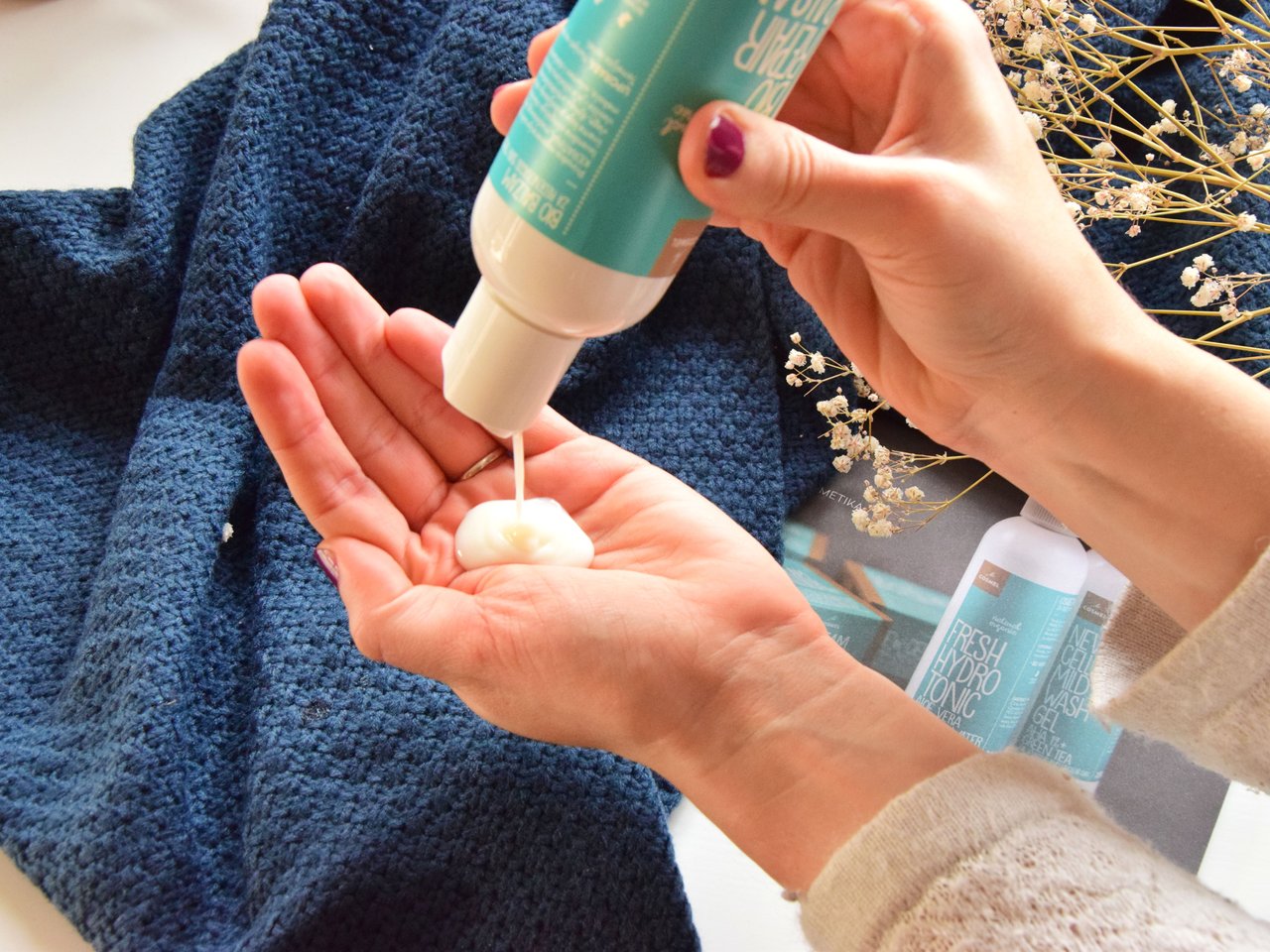 If you have some special wishes about a particular Cosmel product, write to me and we will try to make your wish come true with a new GIVEAWAY!