Here it is, the second monthy favourite post for February. You can find a bit of everything...cosmetics, recipe and even book reccomendation and clothing of the month!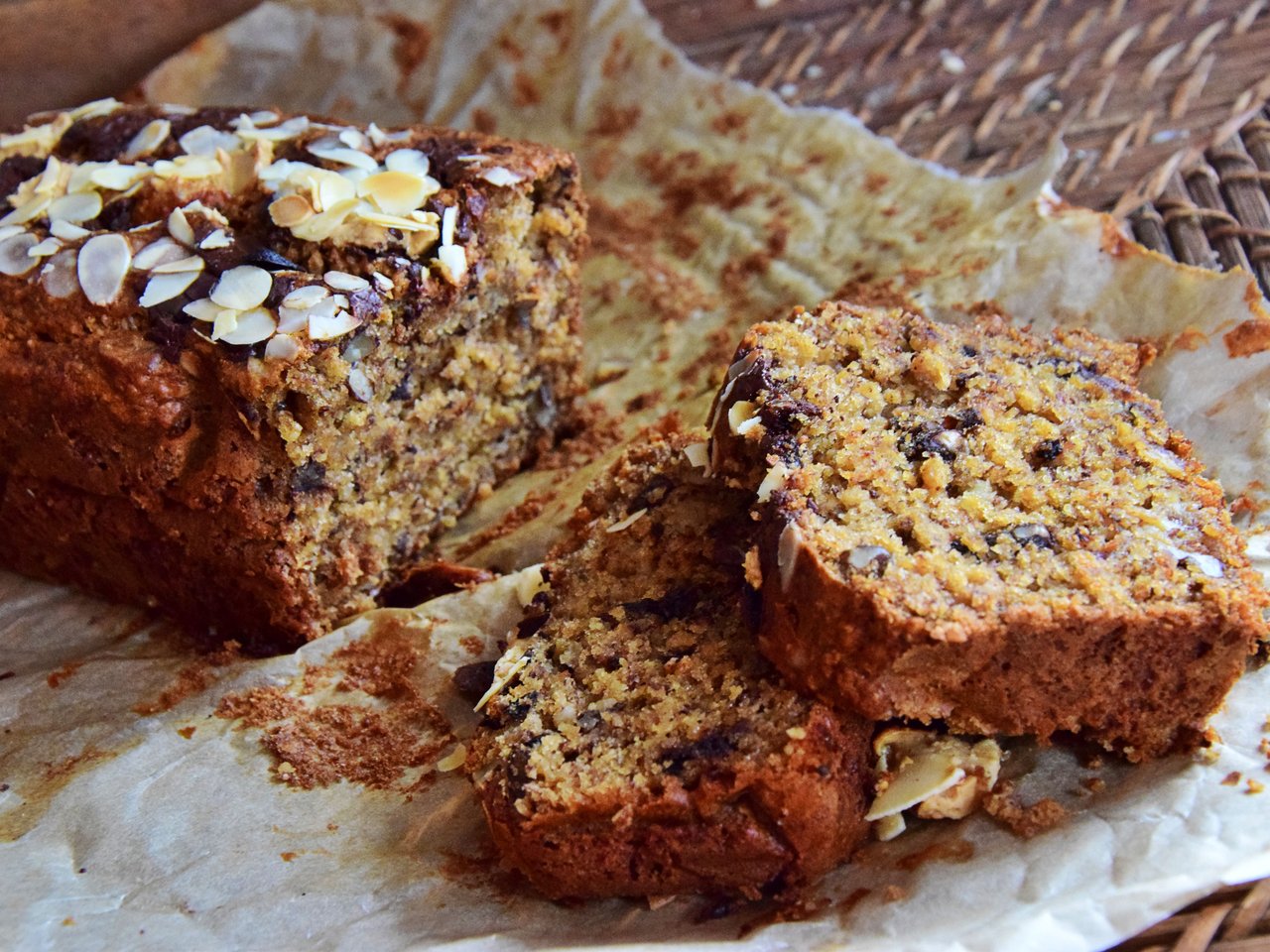 1. Banana bread 
This time I am starting with my favourite recipe that marked this month.
In the search for the perfect banana bread recipe, my kitchen often smelled of bananas, until I finally made this great version that was "That's it!" for me.
Actually, I was kind of obsessed with this bread, because each time I made it, it was close to what I wanted, but I just couldn't get the ingredient ratio right.
Nevertheless, I finally made it, the cake is very soft, full of flavour, enriched with walnuts, cinnamon and dark chocolate, and most importantly it keeps moist for days.
This kind of cakes are my favourite kind in general, since I am a bit of an anti-creamy cakes.
The recipe will be on the blog this week.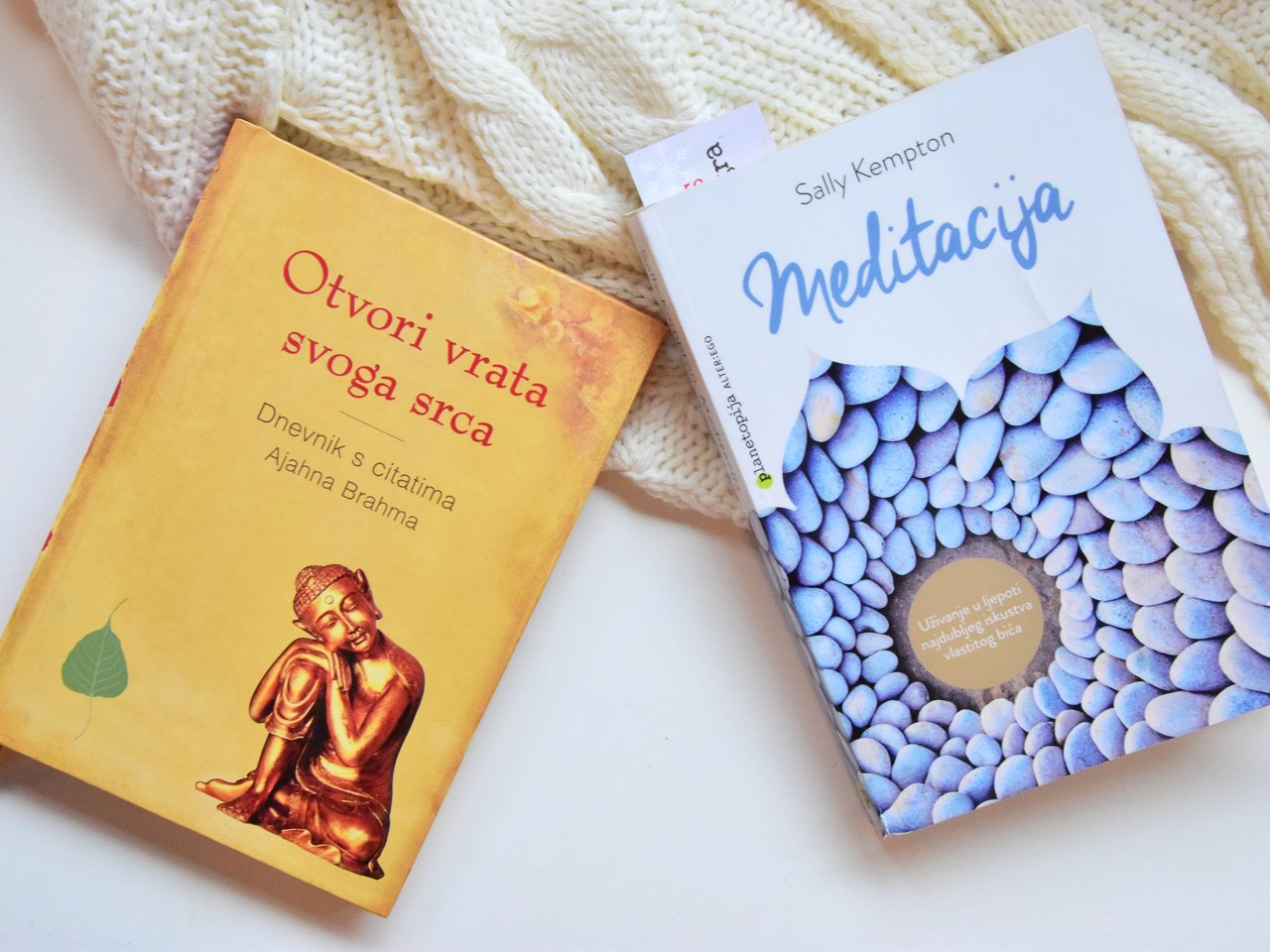 2. "Meditation", Sally Kempton
The book of the month is definitely "Meditation".
I run into this book by coincidence (if there is such thing) while nosing around in the library. For all of you who follow my blog, you probably already know I've been reading lately all sorts of books that've been helping me getting to know myself better, emprove my relationships and find the inner peace.
Unpredictable life situations,  shocks that caused restlessness, confusion and sorrow within me, made me search for ways to find my balance and look at life from a different perspective.
Believe me, if you don't enter this path with all your heart, the task will be much harder.
In this book, the author takes us through her life path and tecniques of great teachers about the way to approach meditation, about her purpose, how to free ourselves of the mind prison, how to focus, feel the inner energy, experience your own emotions and the oneness or unity.
It elaborates each topic in detail, explains each question mark you might have on your mind and uses her own experiences to make examples of her learning, give you exaples of breathing/meditaion practices and emphasises the importance of it all.
I am still in my process of reading, even though I am almost at the end. This time I took one of my diaries to make notes while reading because I consider this to be an intense learning process.
The diary is actually perfect for this end since is based on the Ajahn Brahm books (I already talked about) and contains 118 carefully chosen quotes placed on each page that additionaly inspire our hearts helping us getting closer to the inner peace we yearn for so much.
After reading this book, I am starting with the practice part as well, so I will write about my experience in that field as well.
- If you are in search of a great novel, this month I reccomend Fabio Volo again and his book "Un giorno in piu".
I like his honesty, open mind and attachment he uses in his writing, so I consider his books to be more realistic and better than many movies I have the chance to watch.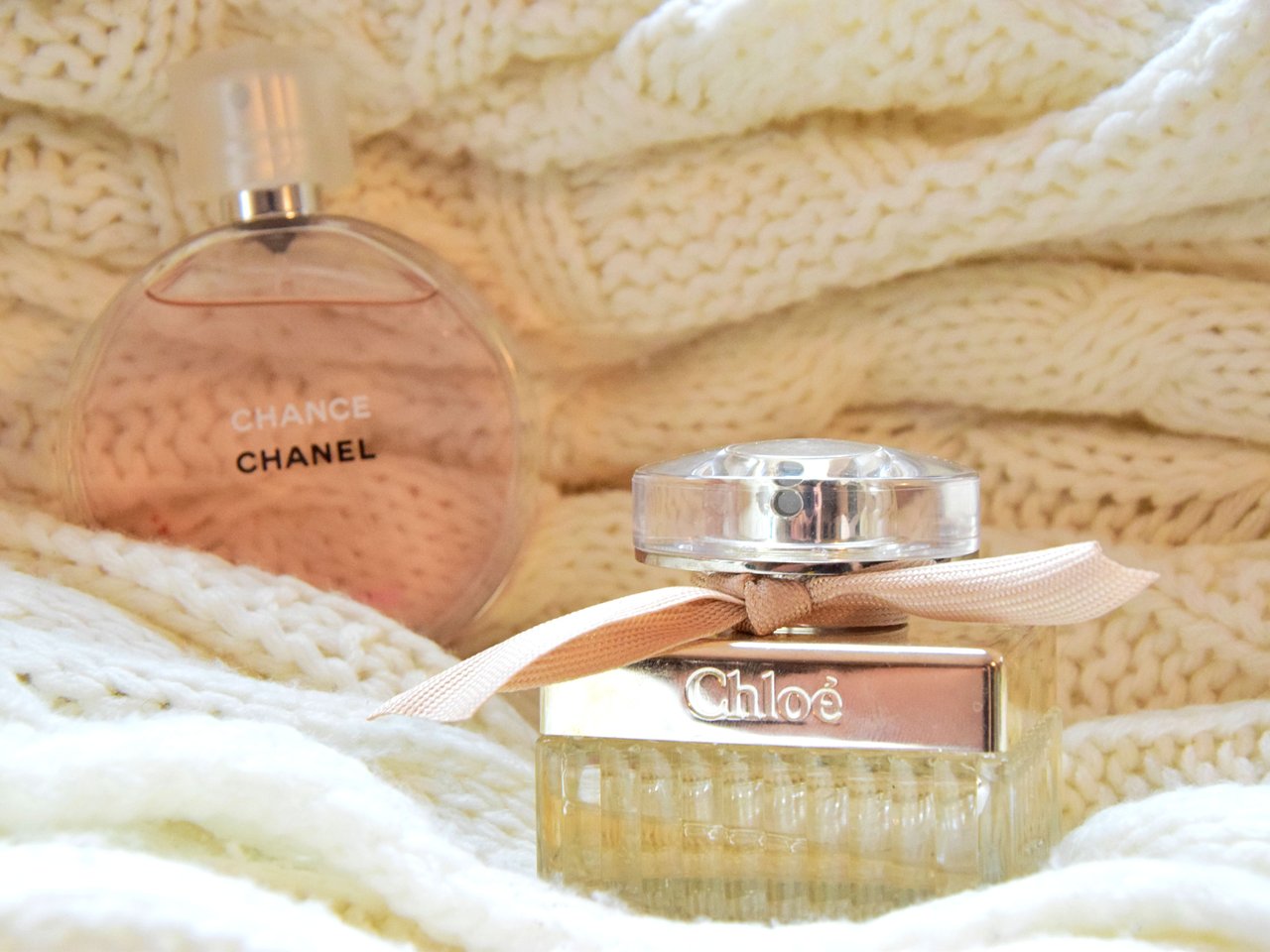 3. Parfumes "Chance" , Chanel & Chloe
We are not actually in the healthy zone in here, but since this parfumes were my favourite items this month, I placed them on this list, too.
I got both parfumes as a gift, even though I usually have one or two I mostly buy. From time to time I can make a change, but usually those phases last long.
Chloe is a parfume I fell in love with when I studied in Trieste, when I got a tester of the frangrance while buying "The One", Dolce & Gabbana.
I recently got it as a present and I love it! It is so gentle and sensual, feminine and for young ladies.
I don't like heavy sweet fragrances, but niether citrus ones, so this kind is a jackpot for me.
Chance by Chanel is the second favourite of the month. I got it also as a gift in January and I though I wouldn't use it at all since I have Chloe, but at the end ...turns out, I love this one as well.
They are similar, but this one is more  "serious", yet still feminine and sensual.
Both are "refreshing" and enticing, so they are both my monthly favourites!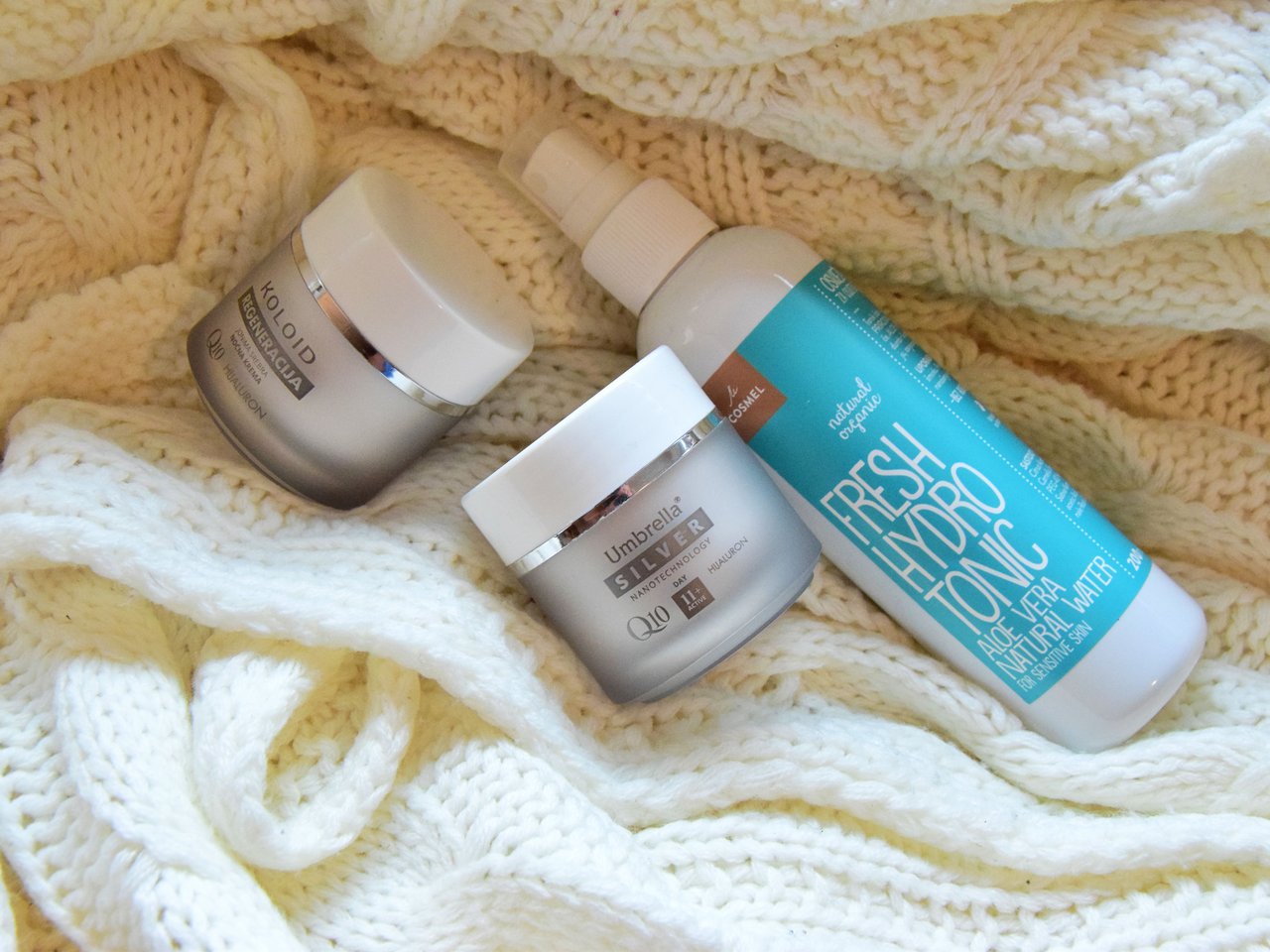 4. Cosmel Fresh Hydro Tonic & day and night cream Umbrella Silver
I already wrote about the Cosmel face tonic in my previous cosmetics post, so I won't overwrite in this one, I am just going to say I 've been using it practically on daily basis for cleaning and refreshing my skin. It is very gentle, smells amazing and I love the after effect on my face:  it gently cools and refreshes the skin, so I feel like I've been on a face treatment after I use it.
Also, I've been using a face cream lately to nurish my skin and give it more elasticity and softness.
On my last trip to Serbia I run into Umbrella Silver day and night face creams, on a friend's reccomendation.
They use silver as one of the main ingredients for the Umrella Silver Q10, 11+ Active day and night cream and over 11 active supstances, hyaluronan and other essential supstances. 
I use my day cream more often, especially before applying my make-up and after the morning cleaning of the face, while I apply the night cream just 2-3 times a week in order to let my skin rest undisturbedly at least during the night, with no additional cosmetics overload. 
Both creams apply easily, you don't need to apply large amounts of the cream on the face and neck in order to work, beacuse they absorb fast, the skin becomes softer and smoother, smells nice (it kinds of reminds me of honey) and encourages your natural skin regeneration.
Also, it protects the skin from the UV filters and activates the natural defense mechanism of the skin.
It is best to apply both creams by gentle circular movements in order to stimulate the circulation.
I bought them directly in Serbia, but I believe you can also order them online. Their official facebook page is: Umbrella Cosmetics.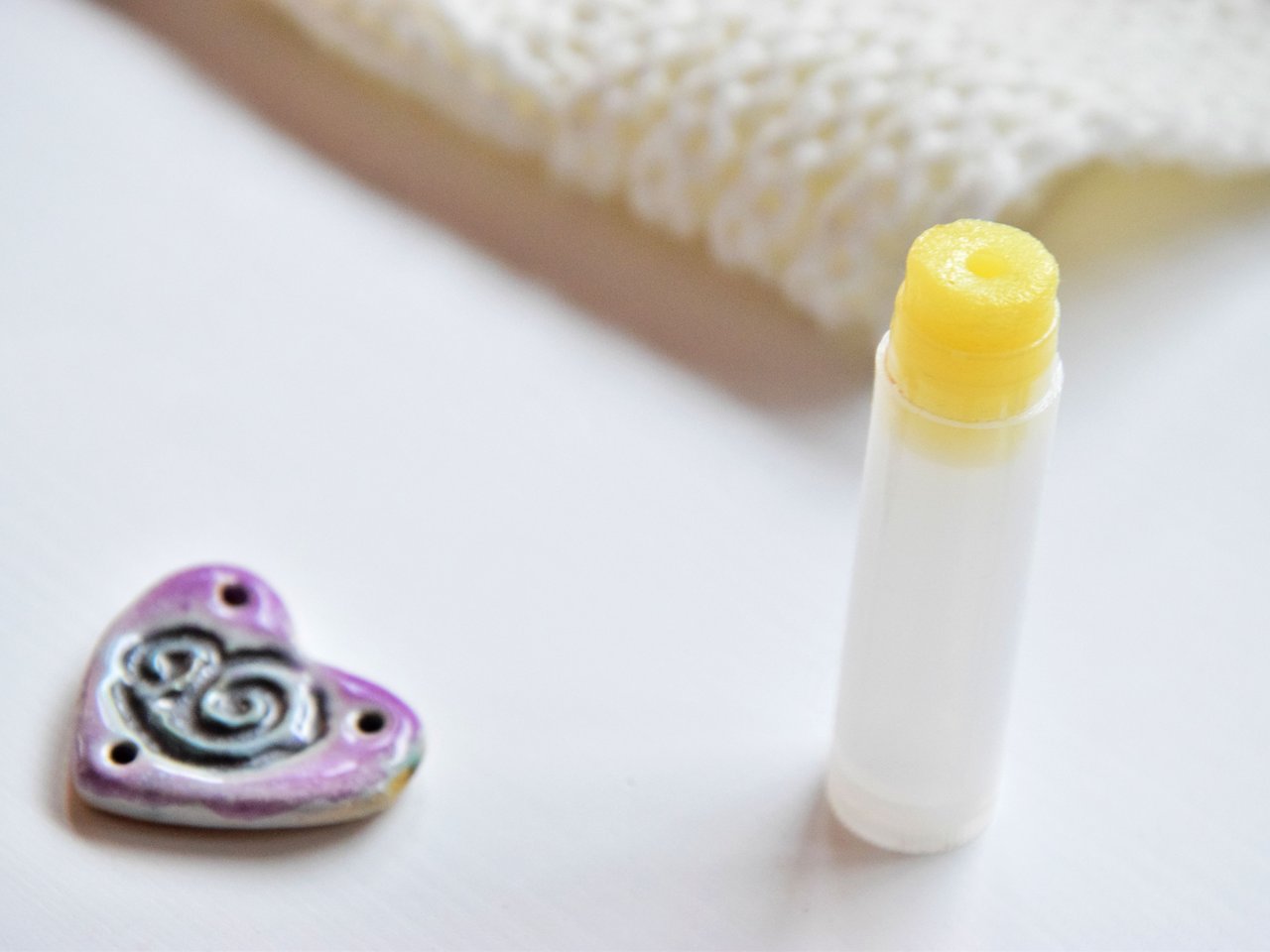 5. Homemade lip balm
A few months ago I went to a natural cosmetics workshop where we learned how to make our own natural lip balms and I really got hooked!
We used lemon essential oil that smells divine. My lips are so soft, I don't have chapped lips anymore and it's easily applyable.
If you are the type of person that can't go a day without the "Labello", I definitely reccomend you try making your own because there is nothing more simple than that. Also, if you like I can make a small Giveaway on the blog so you can win one just like mine or with another essential oil. Just let me know what would you like to try out.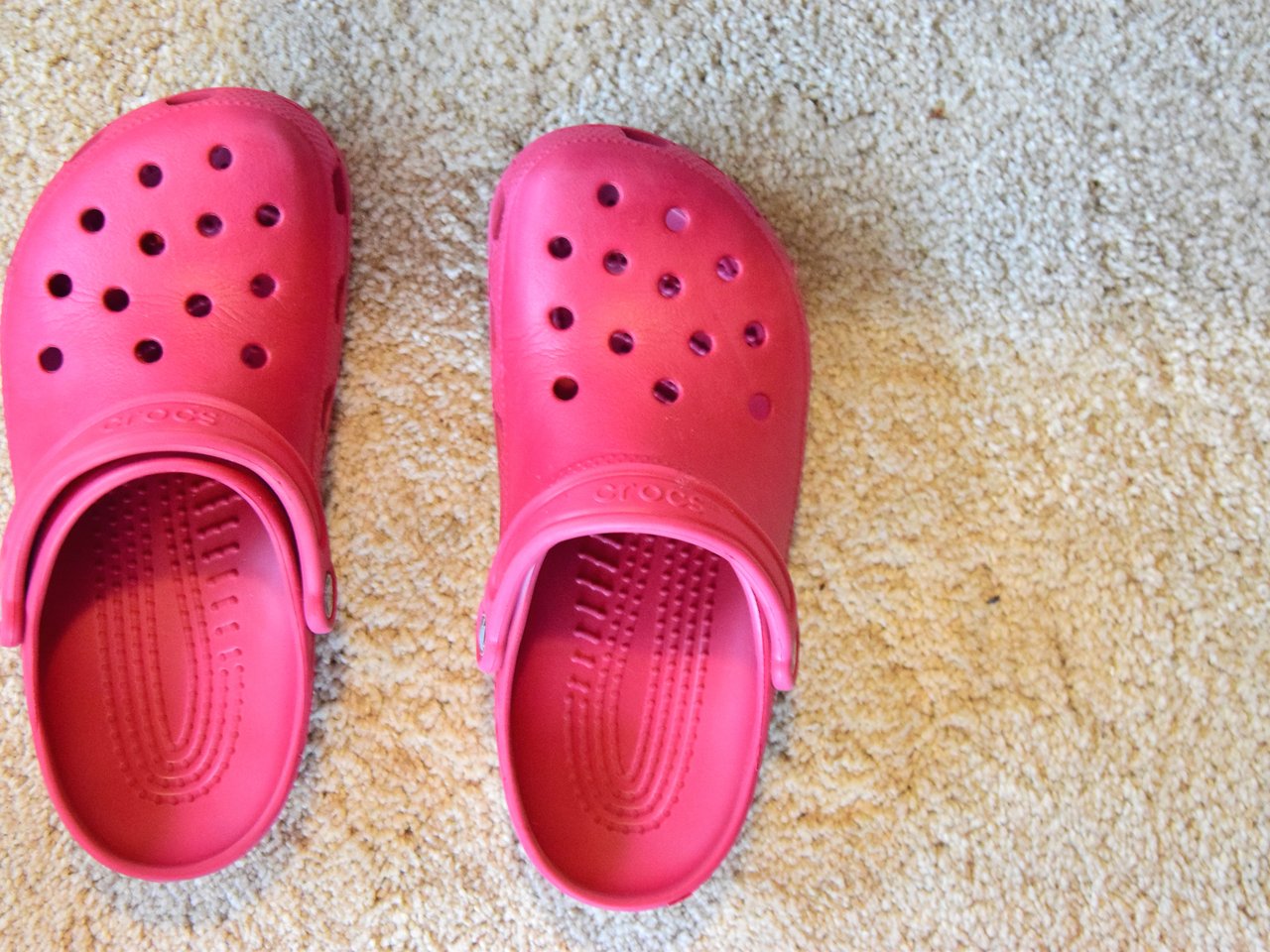 6. "Crocs" shoes
I know I am late with this news, but I am in love with my  Crocs! :)
I don't like to wear slippers, I like to run around the house bearfoot or in my socks, so my boyfriend always runs after me around the house with slippers in his hand, he even bought me ones this autumn and I didn't like them at all!
My feet would always sweat in them when I would wear socks and I didn't feel comfortable wearing them bearfoot, so he said: "Let's Crocs!"
We payed for them somewhere between 10-15,00 euros in Slovenia. I choose pink Crocs and he chose blue ones. 
Now...I wear them all the time and I love them! They are so light, my feet don't sweat when bearfoot or with socks, they are simply amazing!
For all of you who don't like slippers, buy Crocs! :)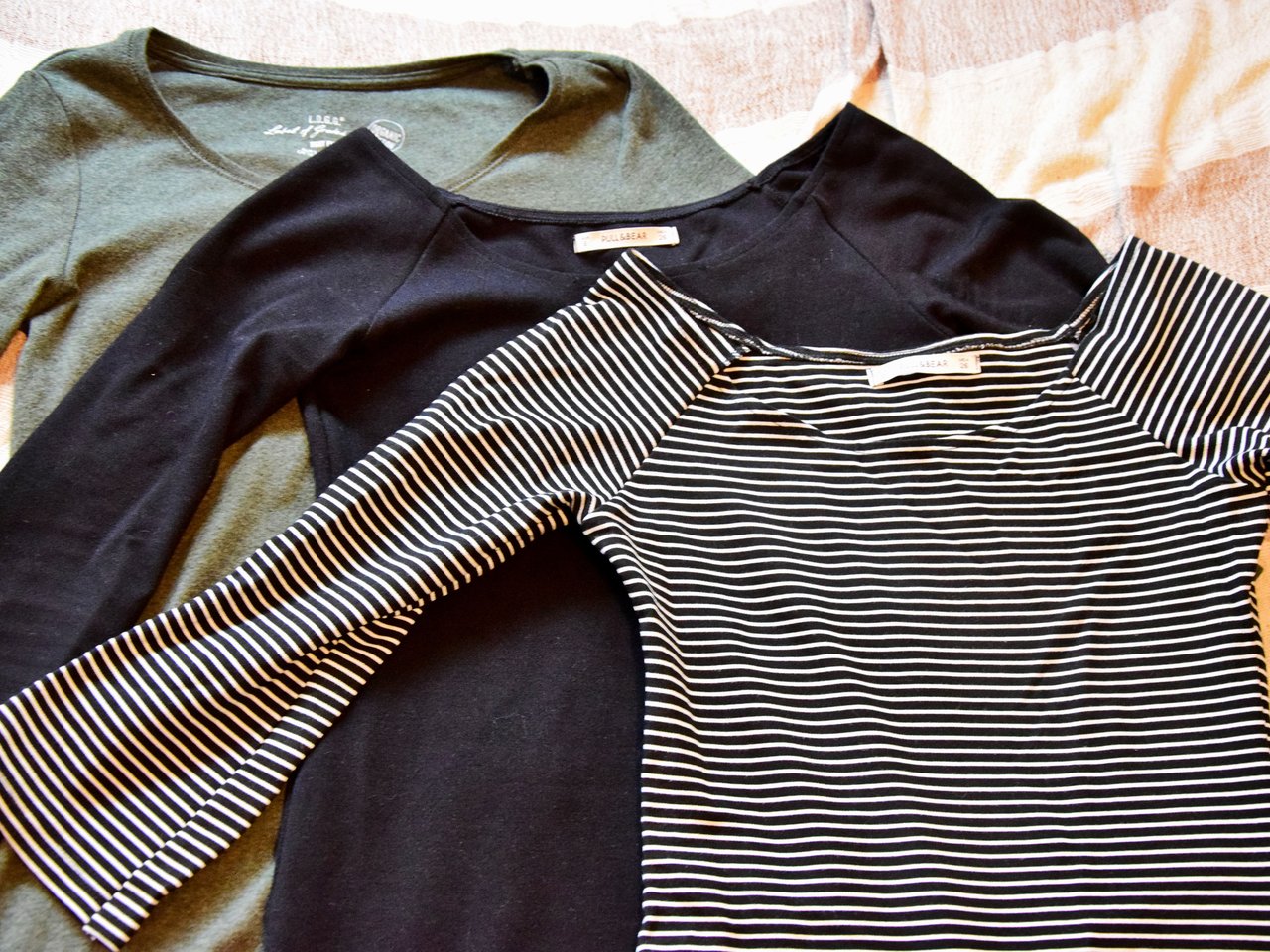 7. Tight and stretchy dreeses by Pull and bear & H&M
One word is enough to describe them: Love love love love love! :)
I recently got this simple, yet wonderful dreeses that you can wear everyday, wheter it's winter, autumn or spring time, depending on how you combine them.
It just happened I found the black and striped one in Pull and bear store and the grey one in H&M 10 days ago, but I believe you can find them almost everywhere. 
What I like most about them is that they are so comfortable, elegant, they beautifully express the line of the body and are so feminine, for me a much better choice than trousers and t-shirts...after all, we are women!
You can combine them with sneakers, high hill or low ankle boots, you can wear them in casual day edition, but the black one can look perfectly for a night our as well.
They are definitely my monthyl favourites and if I were to ask, I would buy myself three more different dresses I could combine for different outfits whenever I like and feel comfortable and feminine that day with no much efford involved. After all, I like simplicity in everything.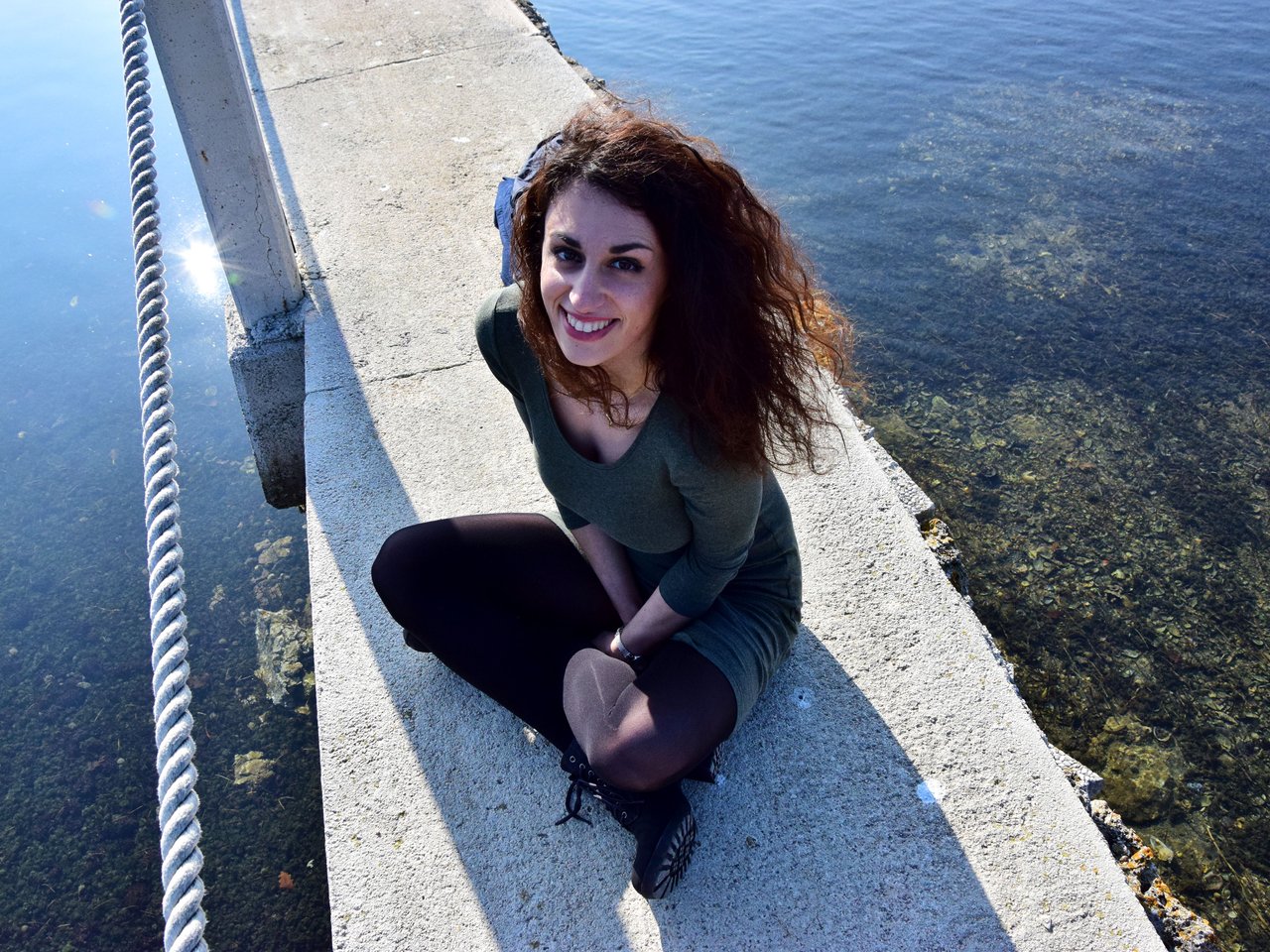 8. Otis Redding, music of the month
Just to recreate this month's mood....we've been watching movies like "Dirty dancing" and "The Ghost" this month so I reminded myself of the oldies from the 60s. Somehow, I like that times best!
 
I few great songs from this beautiful singer that left this world too early: "For you Precious Love", "That's how strong my love is", "I've been loving you too long".....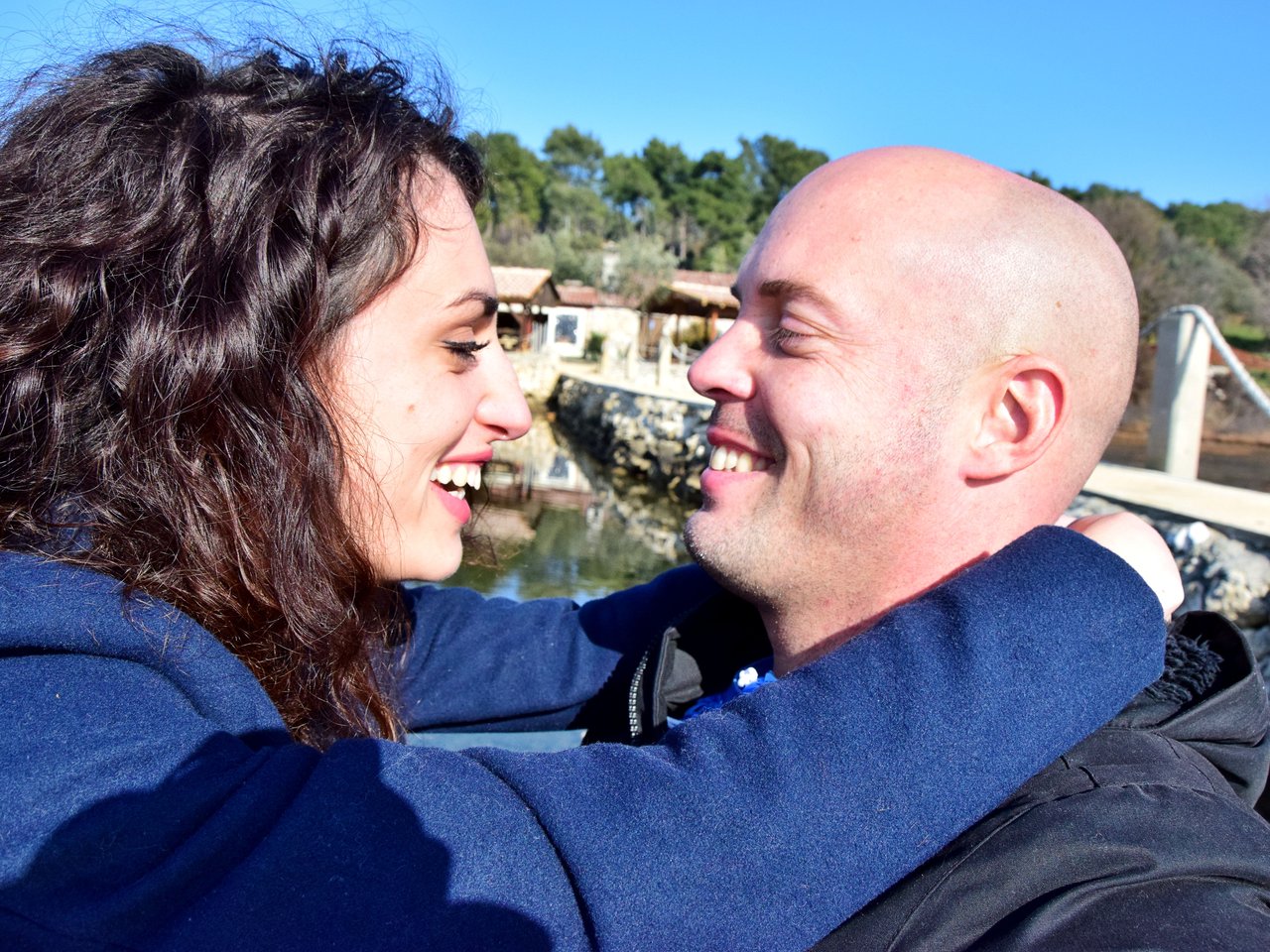 And last but not the least to me...it still was the month of love...the photo and moment of the month!
Comment and tell me what you think about my favourites and share yours. Also let me know what you think about the giveaway I mentioned above.
Kisses