Kind of a secluded corner in the heart of the small fishermen's place brought me to a hedonistic paradise where I felt incredibly comfortable and unreal...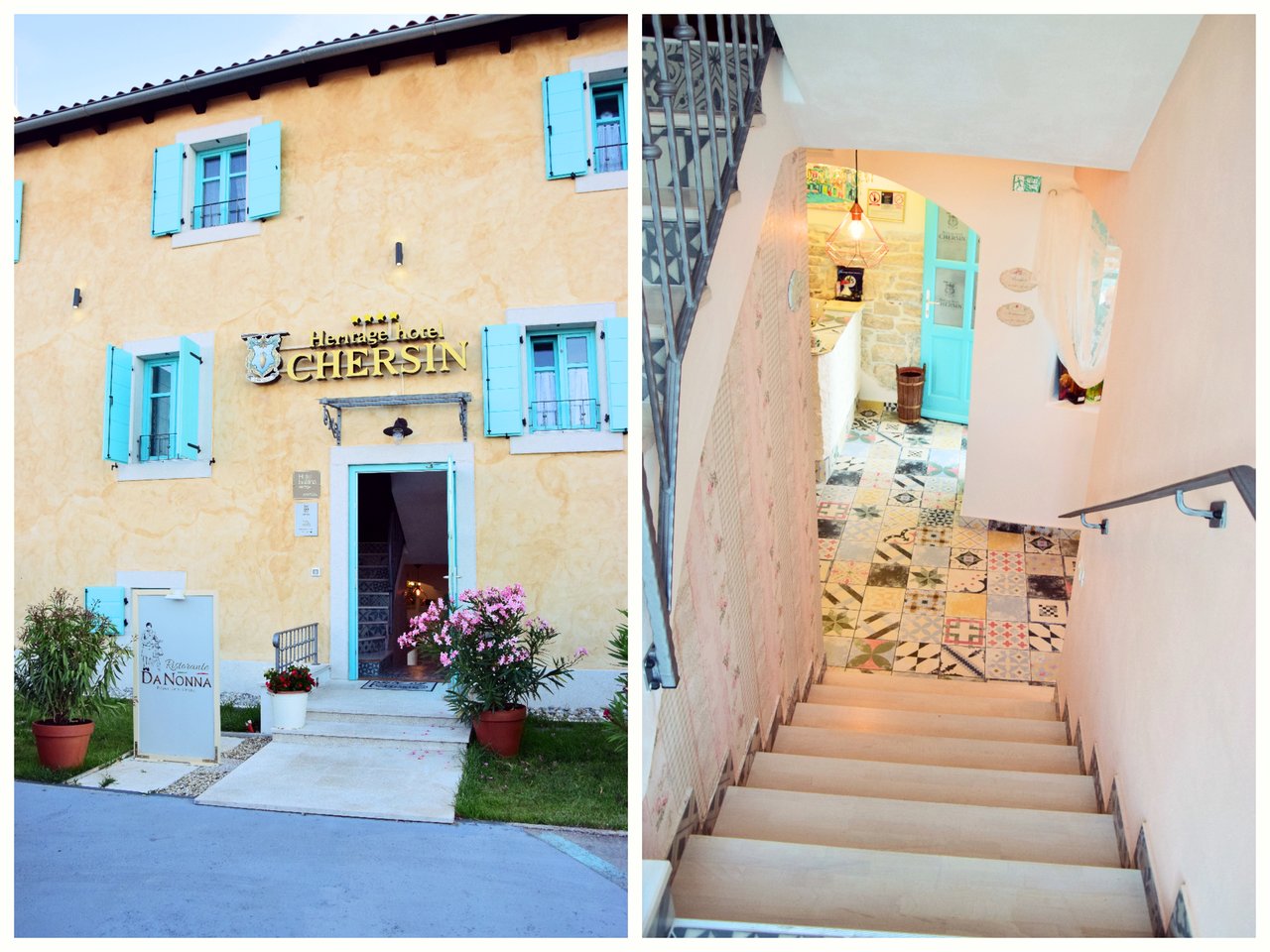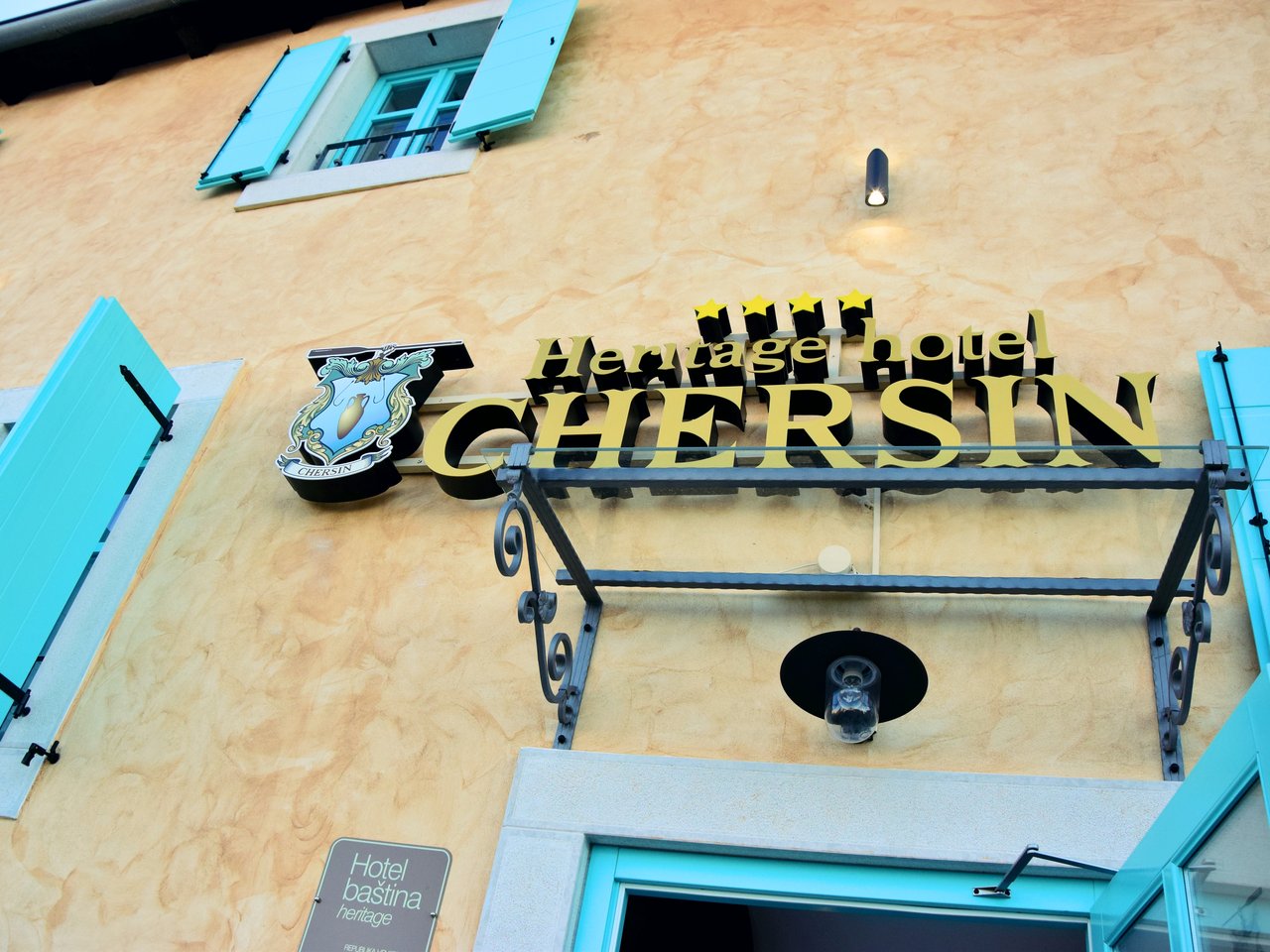 Restaurant Da nonna is found within the  Heritage hotel Chersin ****  that carelessly attracts attention and calls you inside with its irresistable charm. 
The hotel and restaurant pride themselves with uniqueness and tradition and I truly believe one visit to this place is more than enough to create unforgettable memories and to yearn for the feeling that gets to you once you sit on the beautiful terrace located on a small square just behind the main dock in Fažana.
This was my first contact with this faboulous facility, but even so, I immeditaley felt very relaxed and welcomed once I went inside thanks to the extremely kind hosts that inspite all the crowd that evening welcomed us with a big smile and mingled with us treating us with a delicious,yet interesting brandy Aura made with almonds and olives (YOU MUST TRY THIS, SO SO GOOD!!!).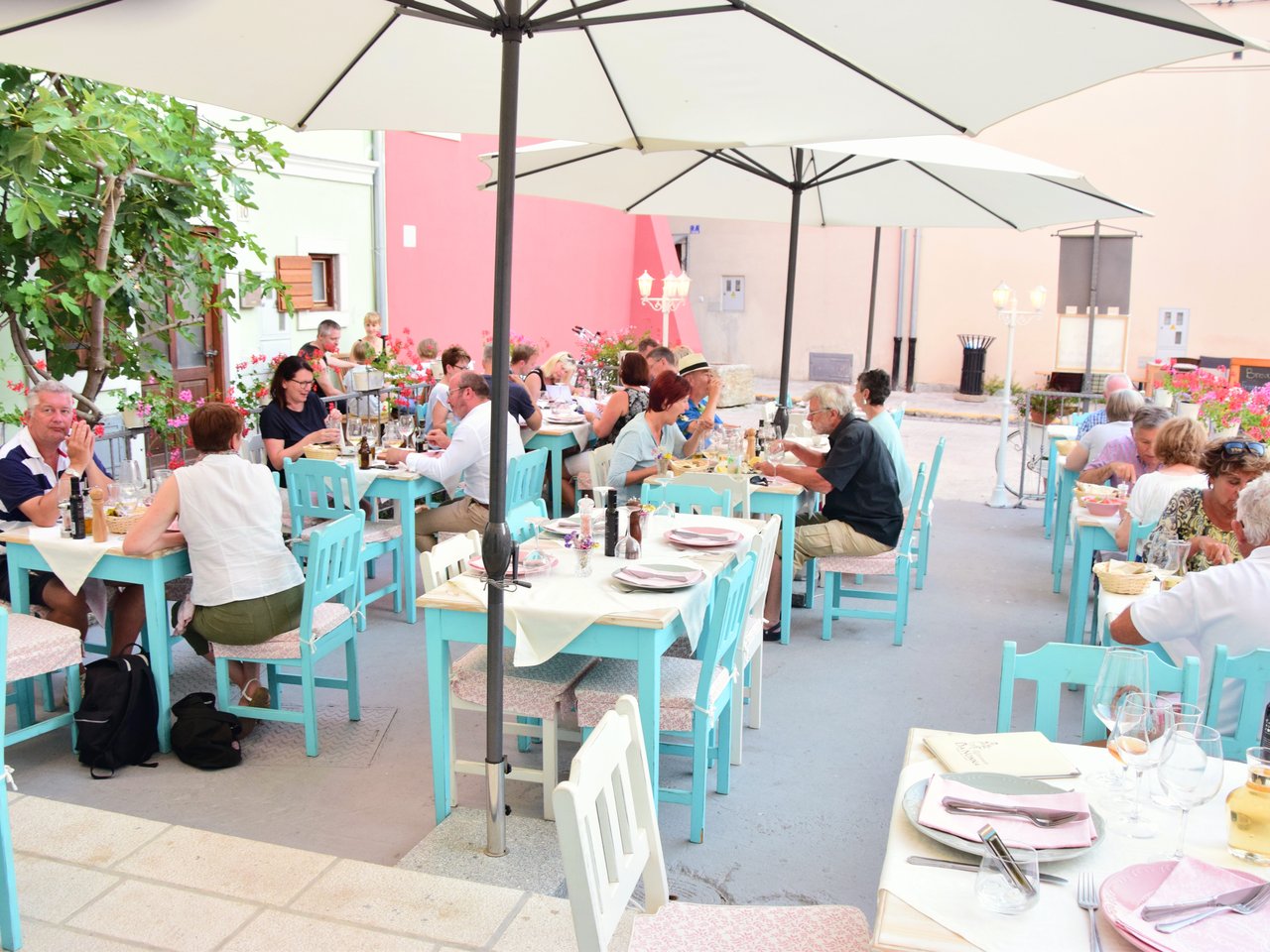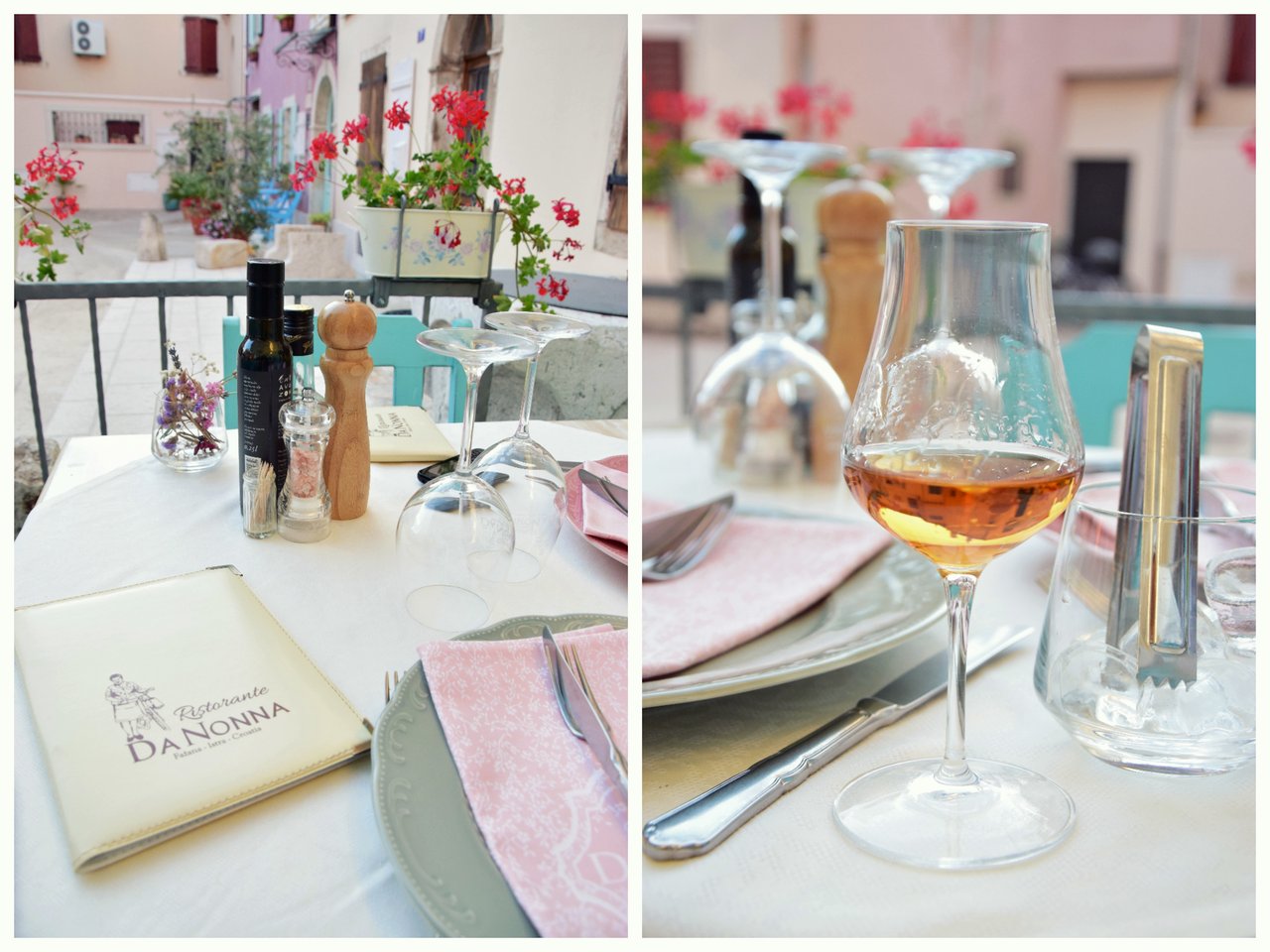 As its very name says Da Nonna, is a real family restaurant that proudly highlights homemade mediterranean cuisine in a combination of italian-istrian style, but also encourages the consumption of local products and seasonal ingredients, which is a biiiiig plus for me!!!
The masterchef of their kitchen is the sicilian Francesco Ruggero that puts a lot of care in the preparation and serving of the meals and obviously of the amazing simple flavours.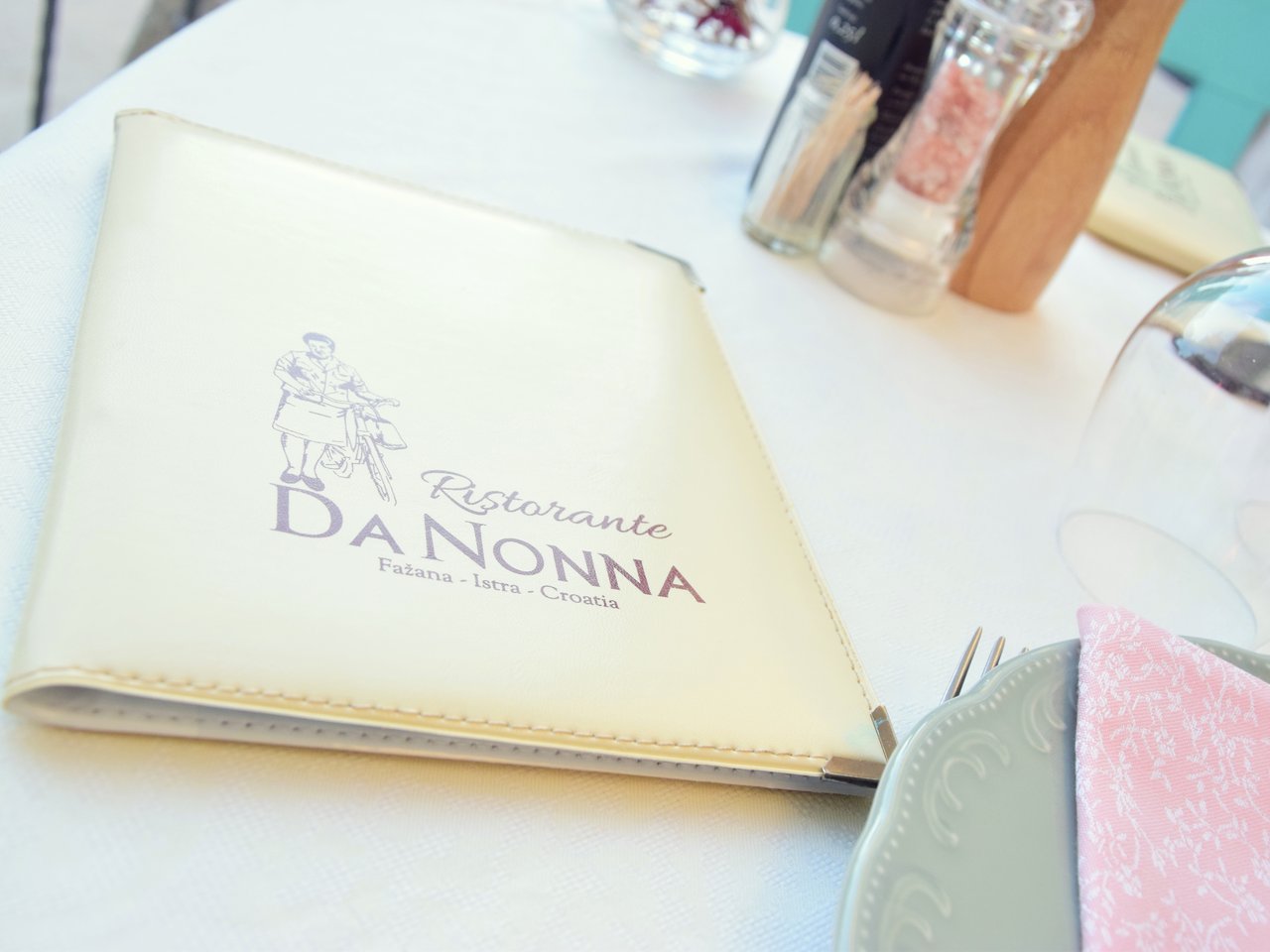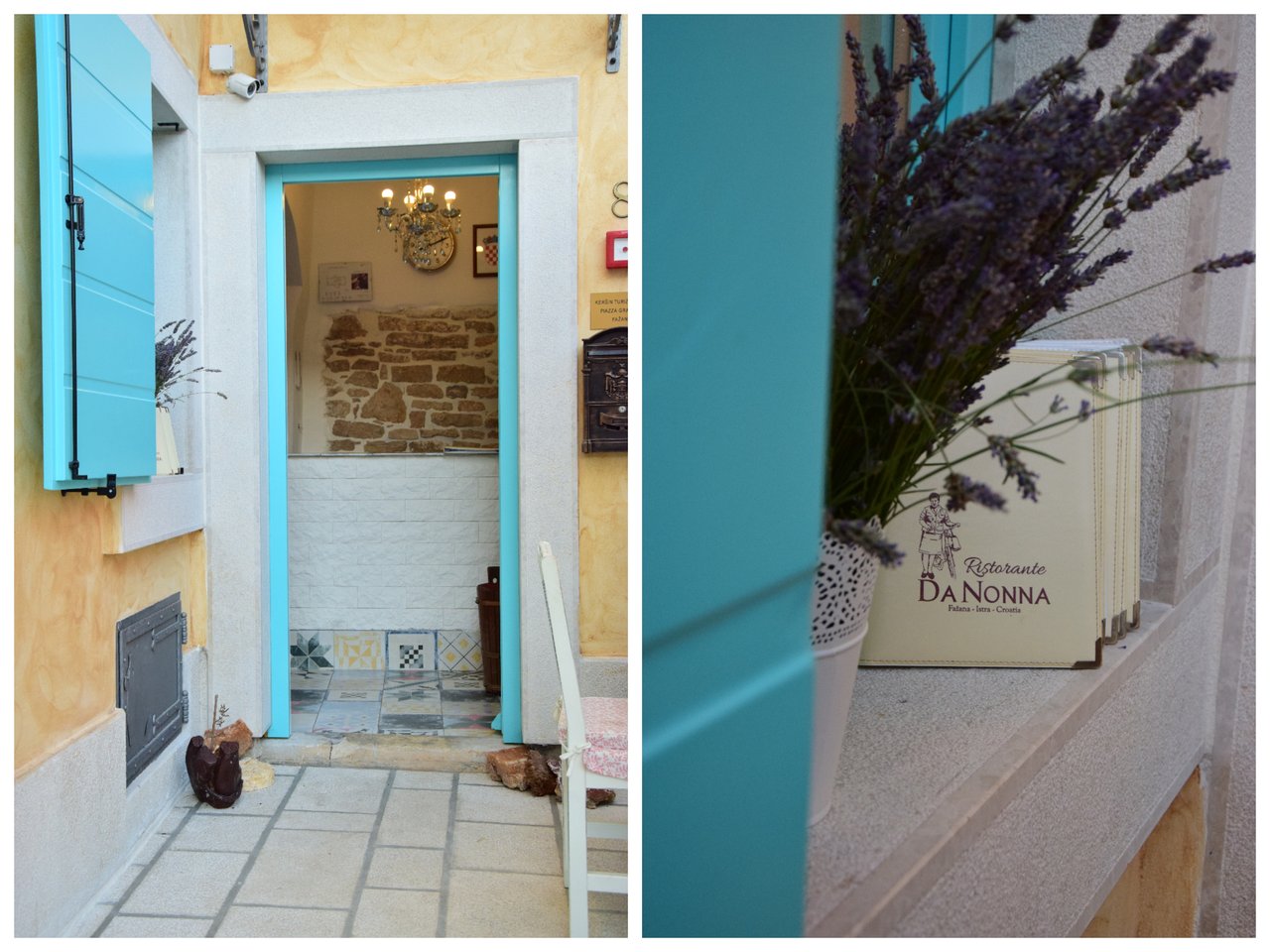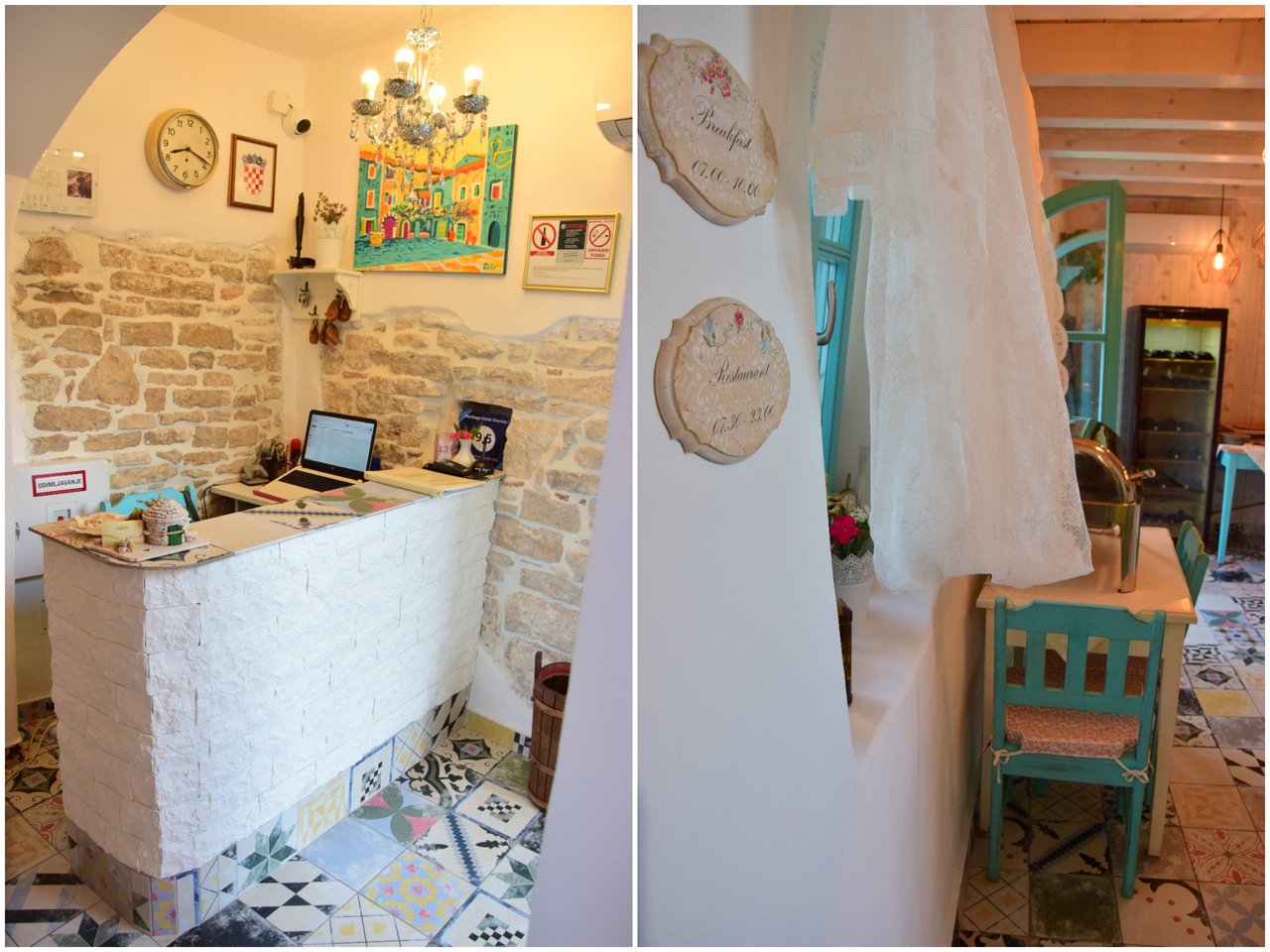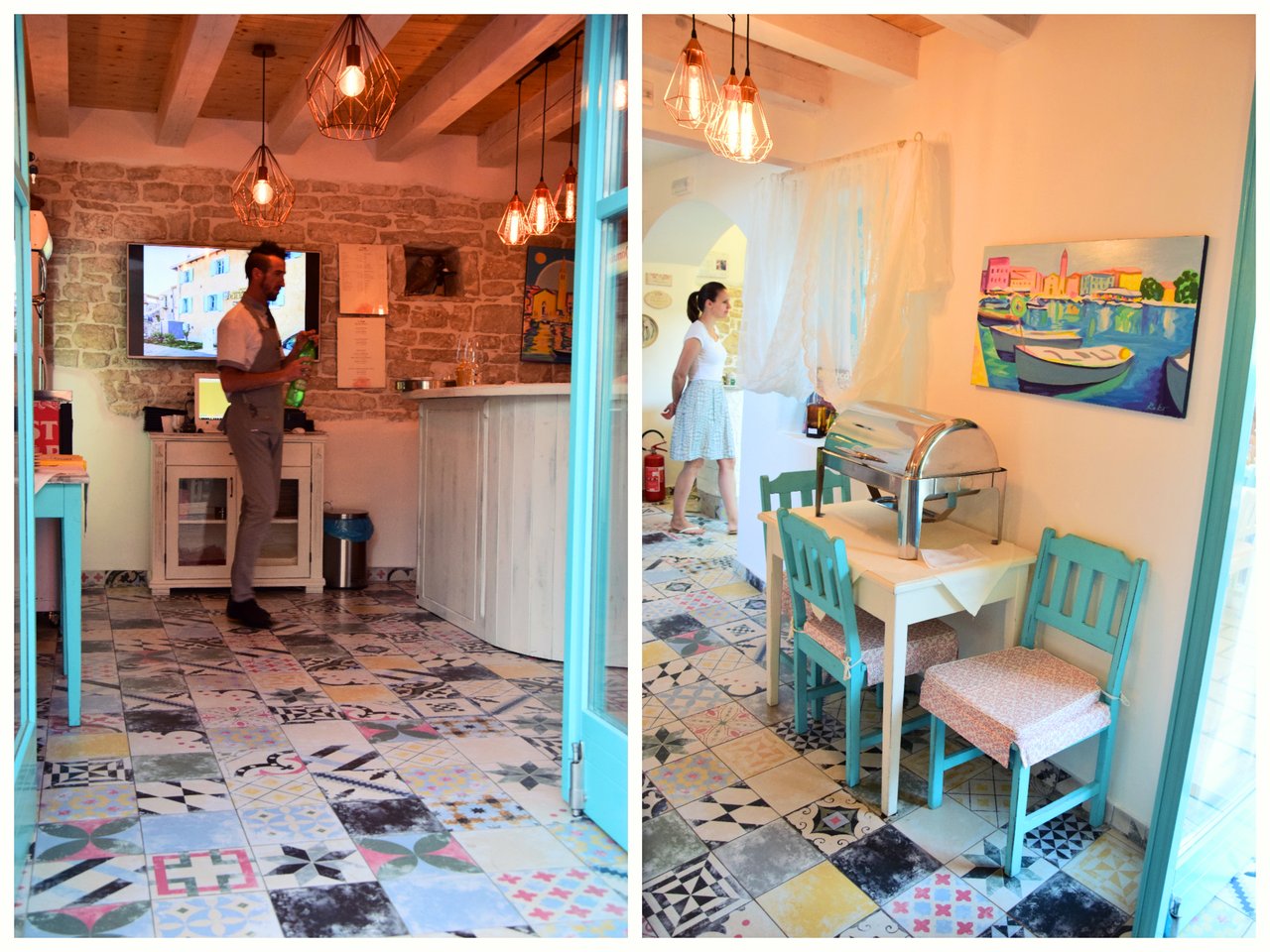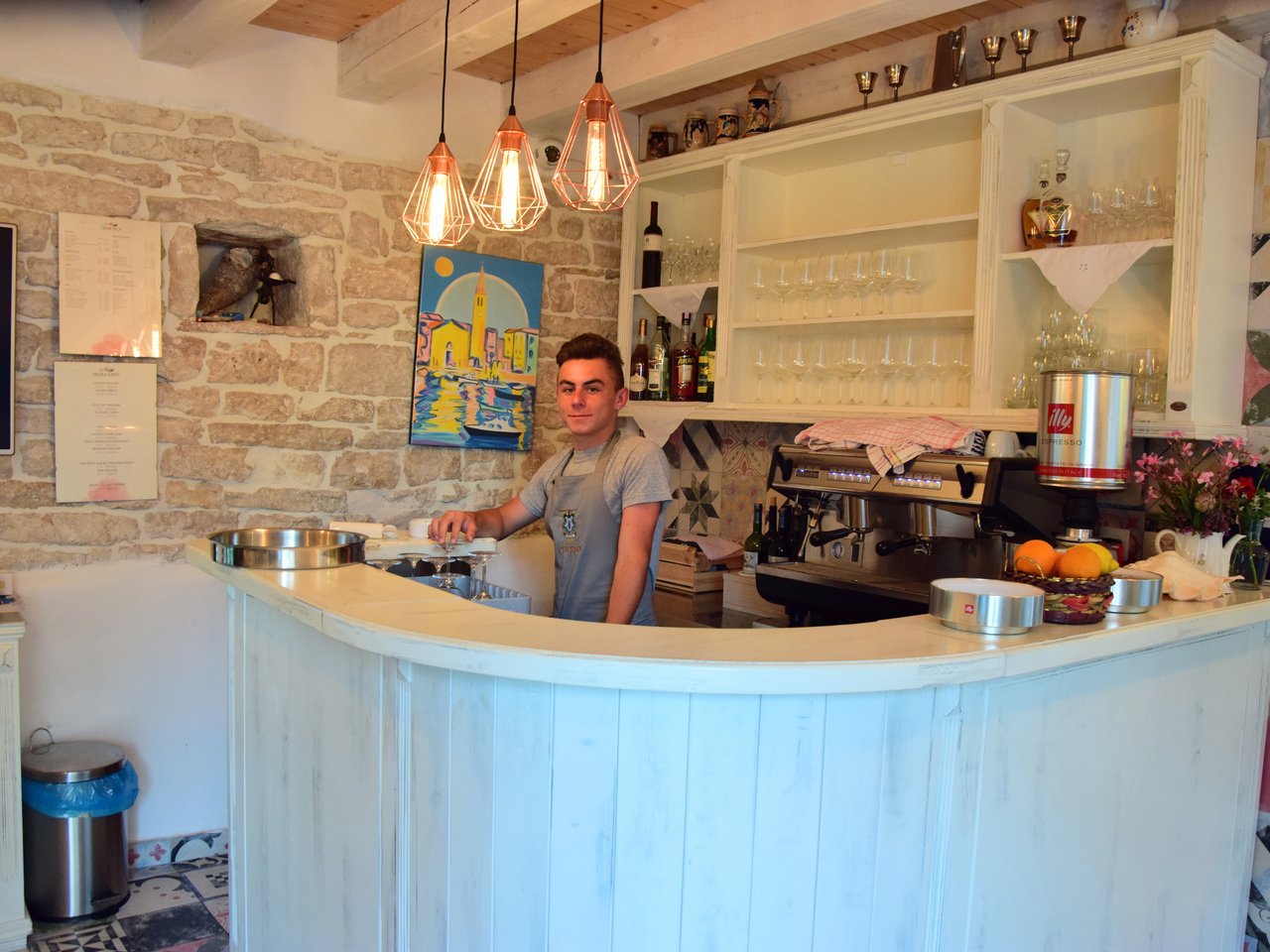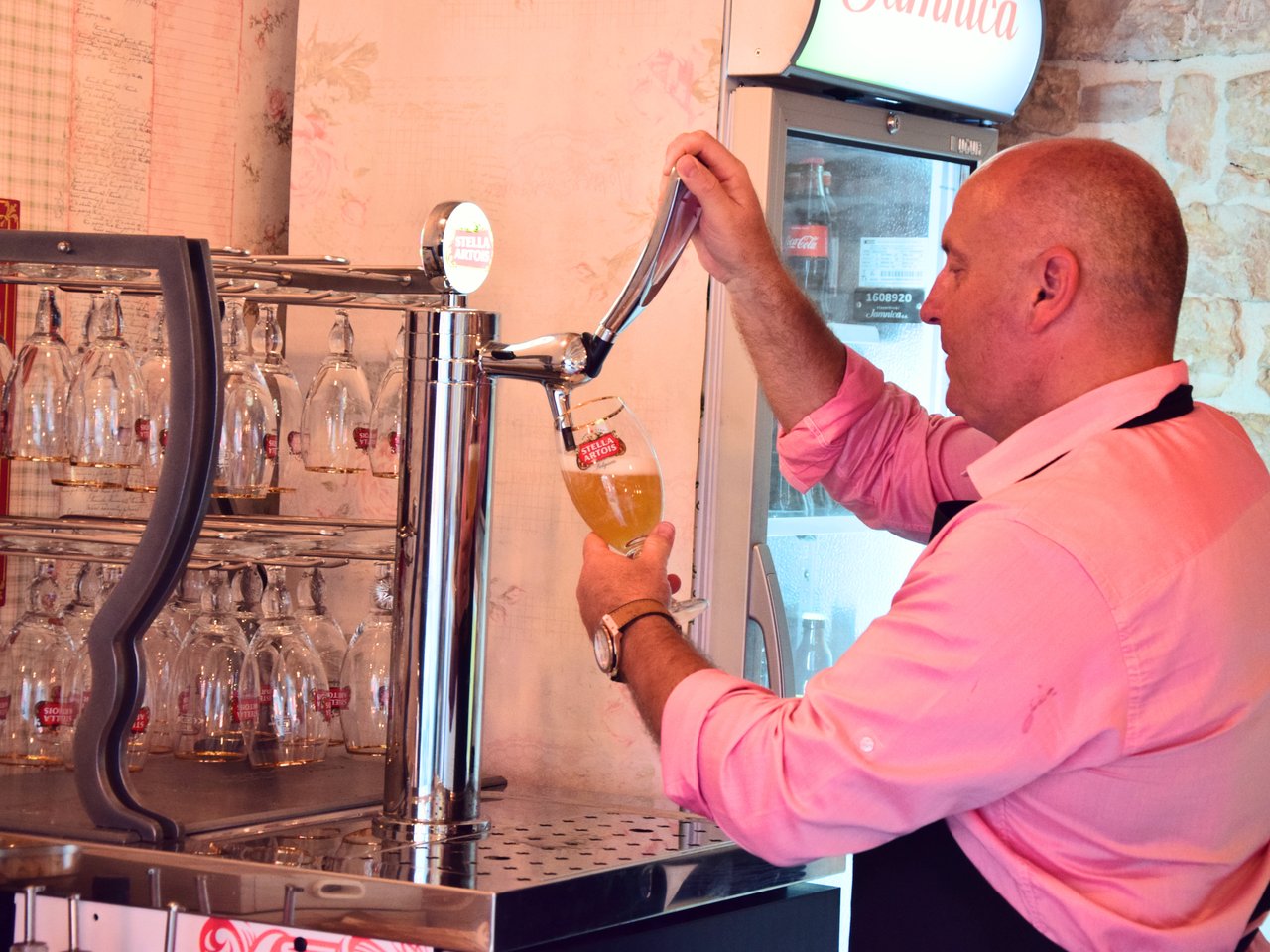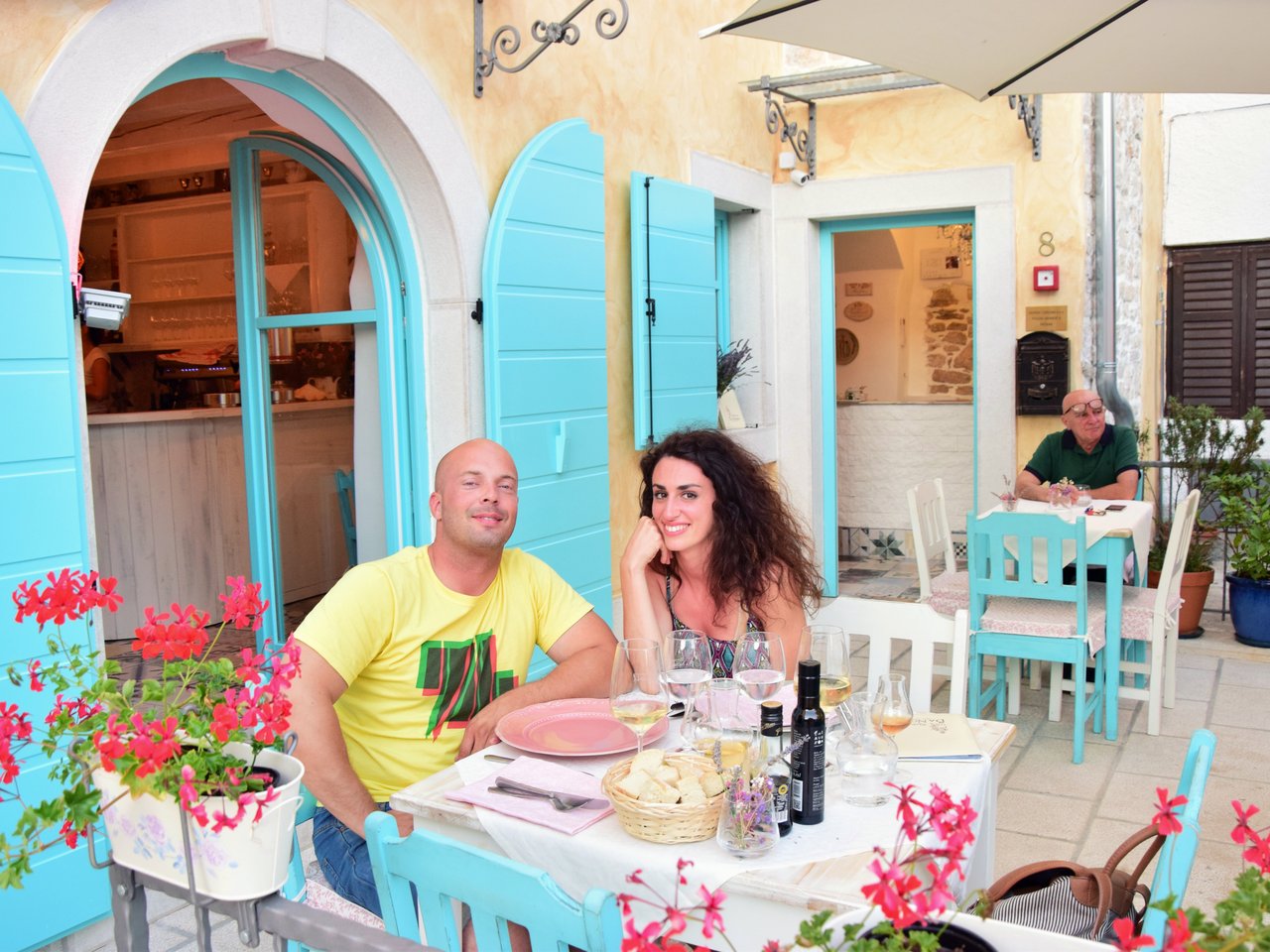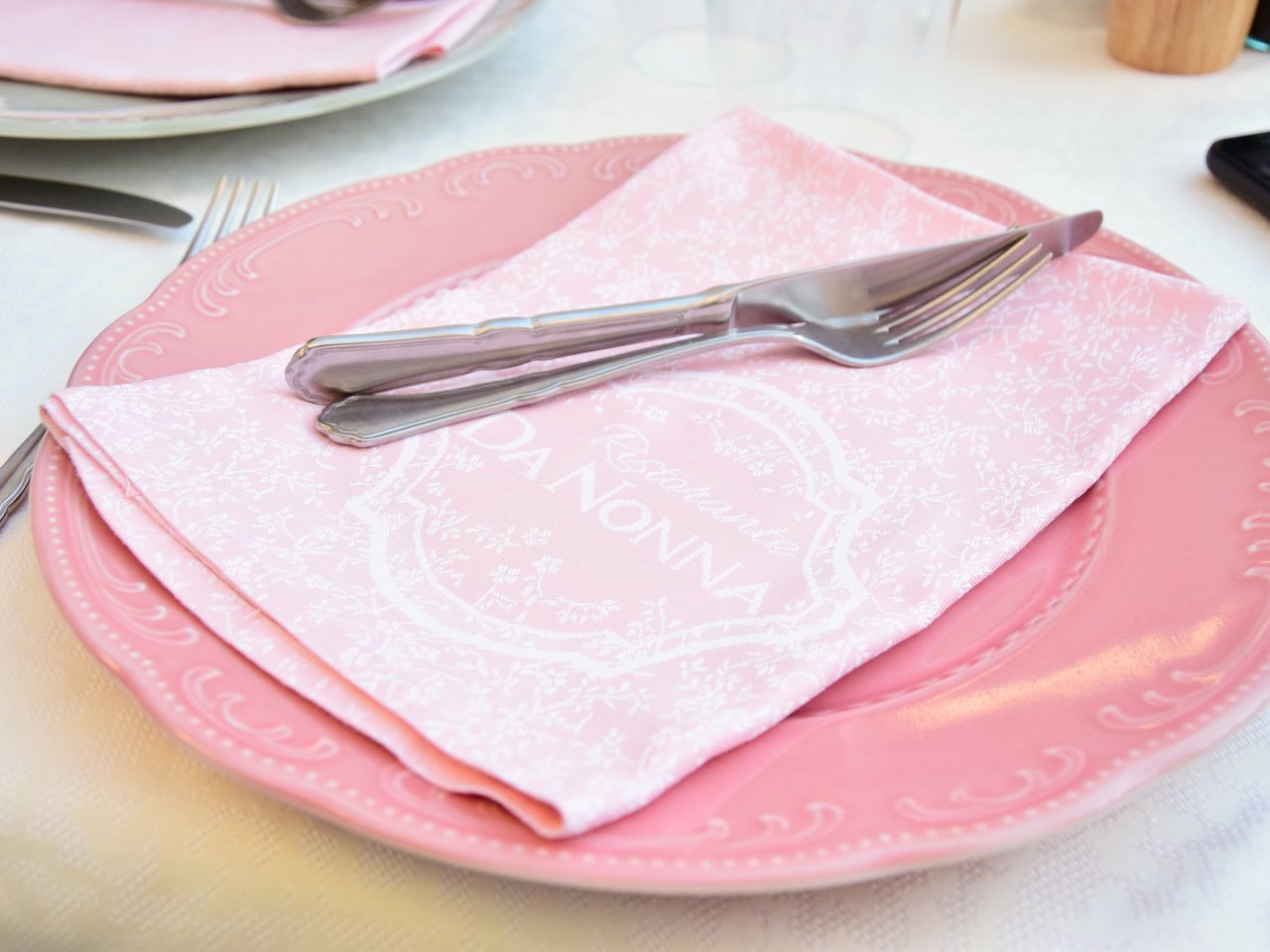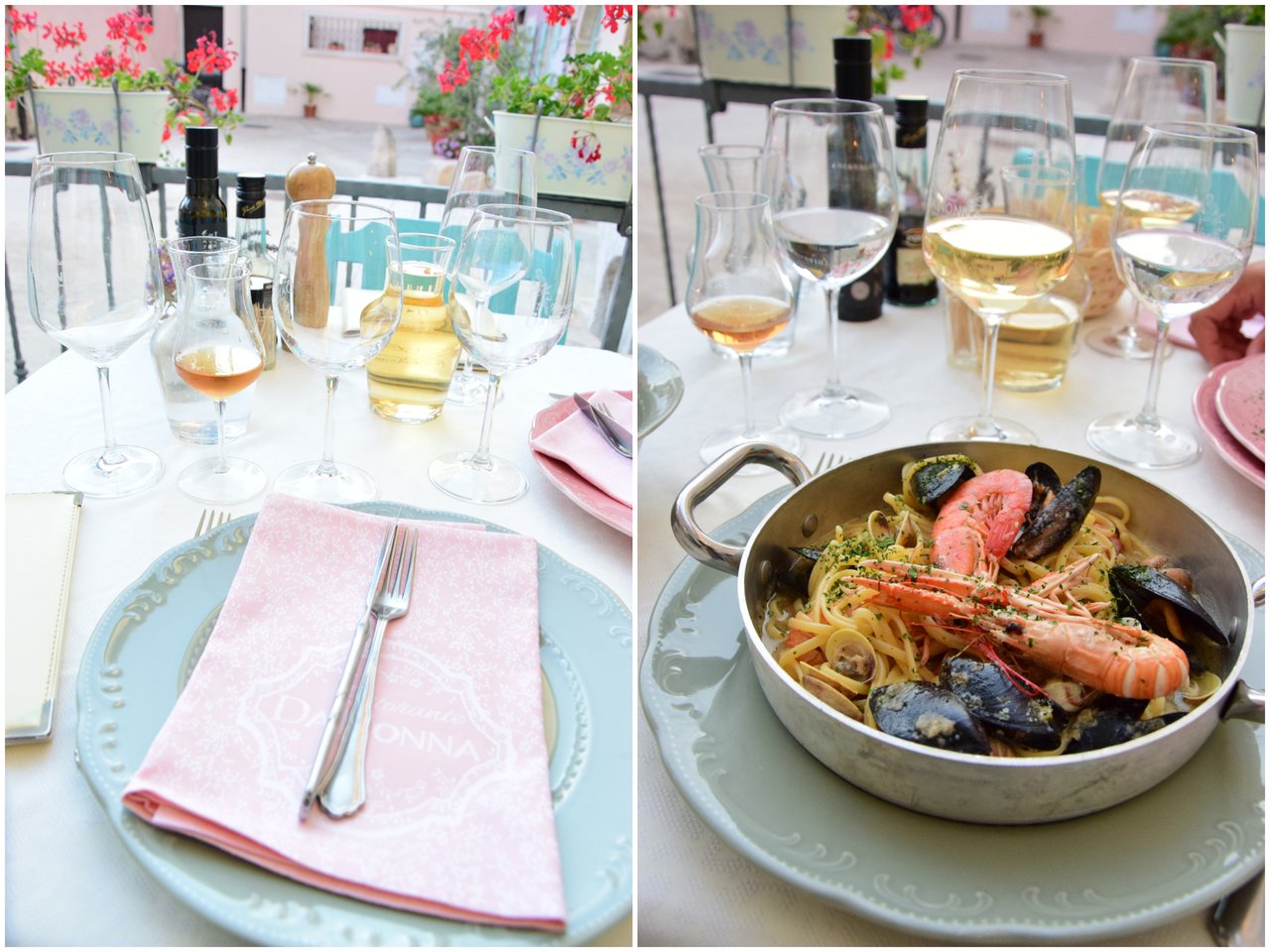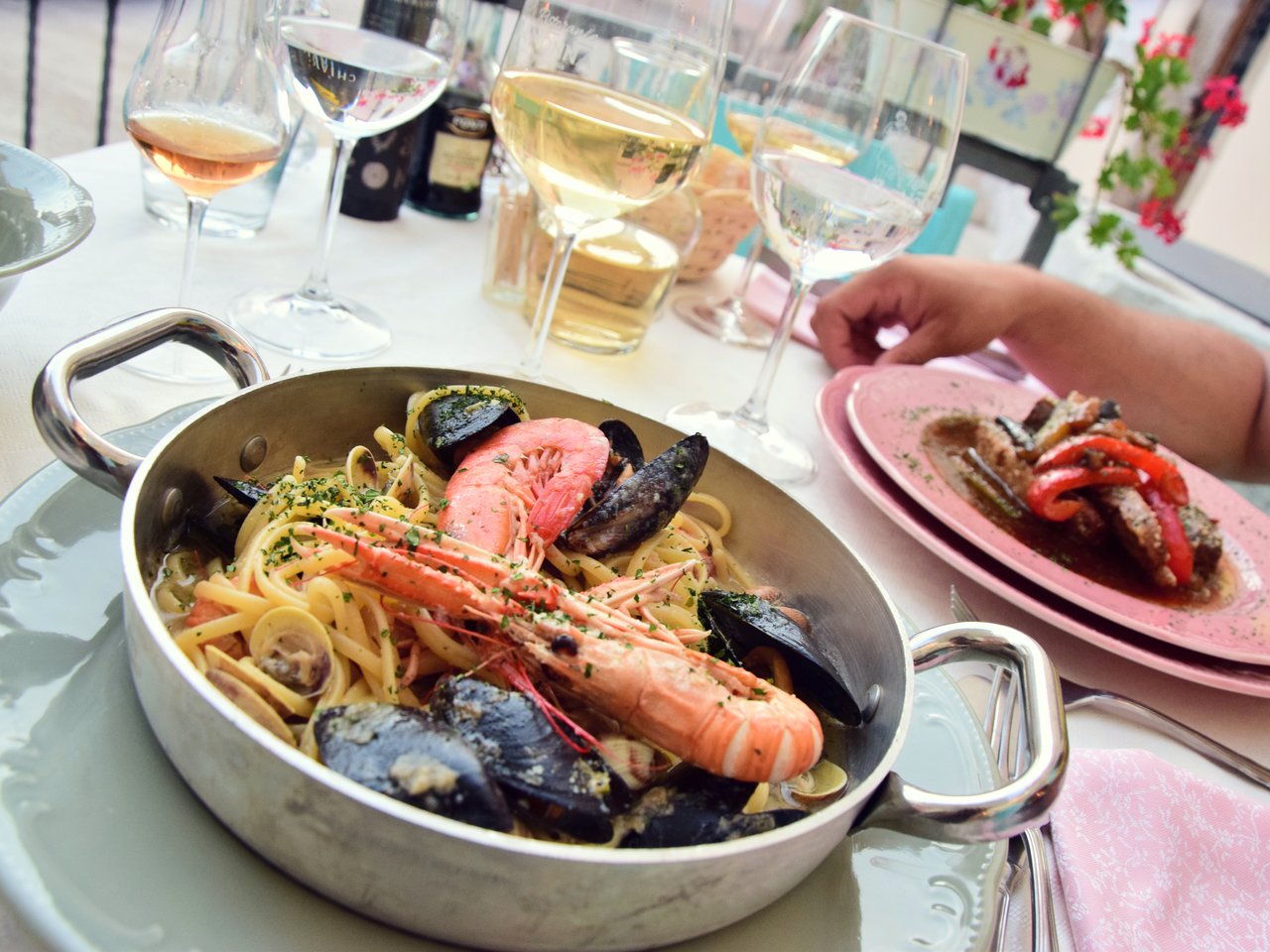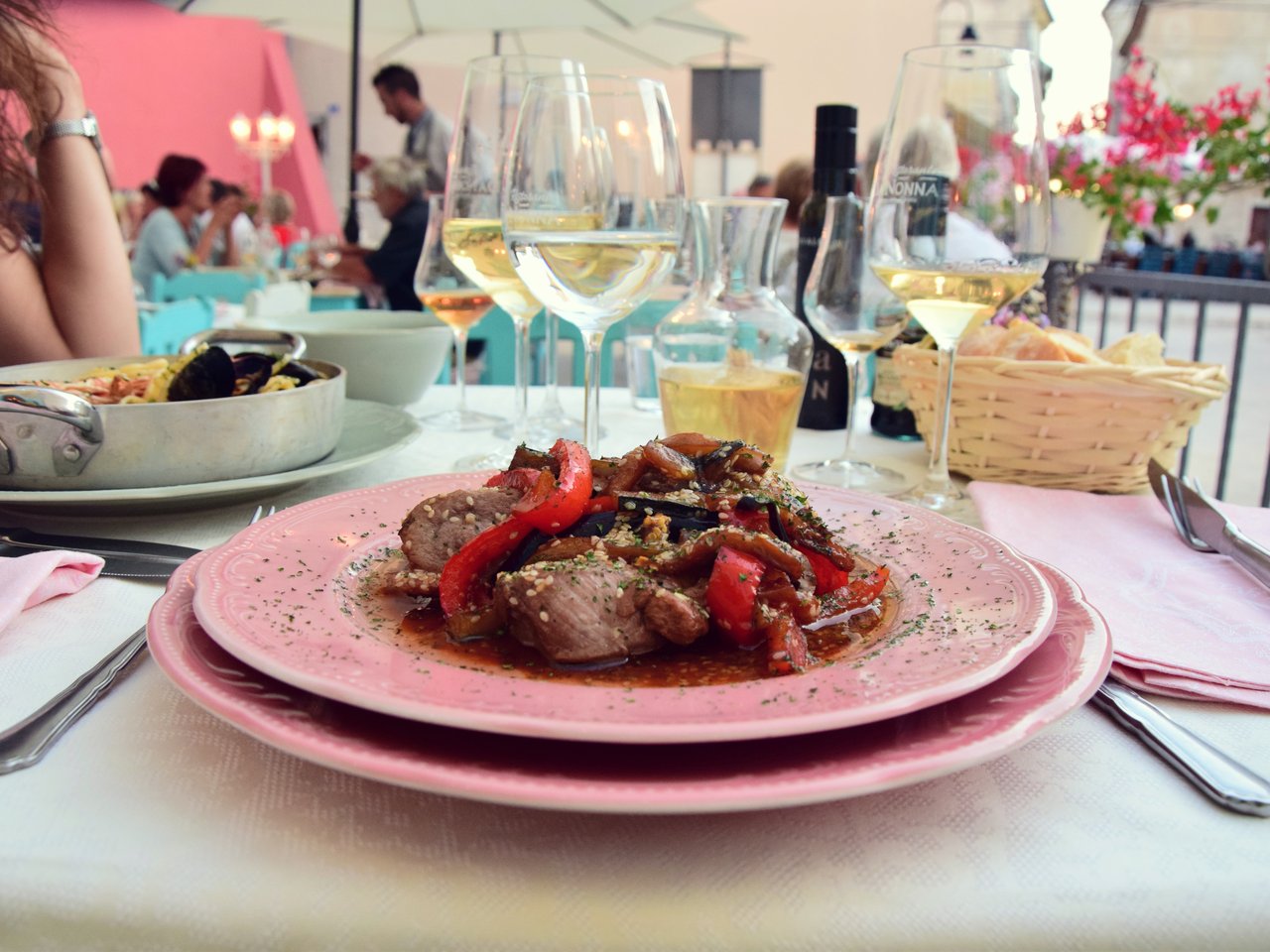 I ate homemade pasta with sea food, while Sanjin enjoyed his duck breasts with vegetables and for dessert we had the torta della nonna with another fabolous Auras wild rose brandy.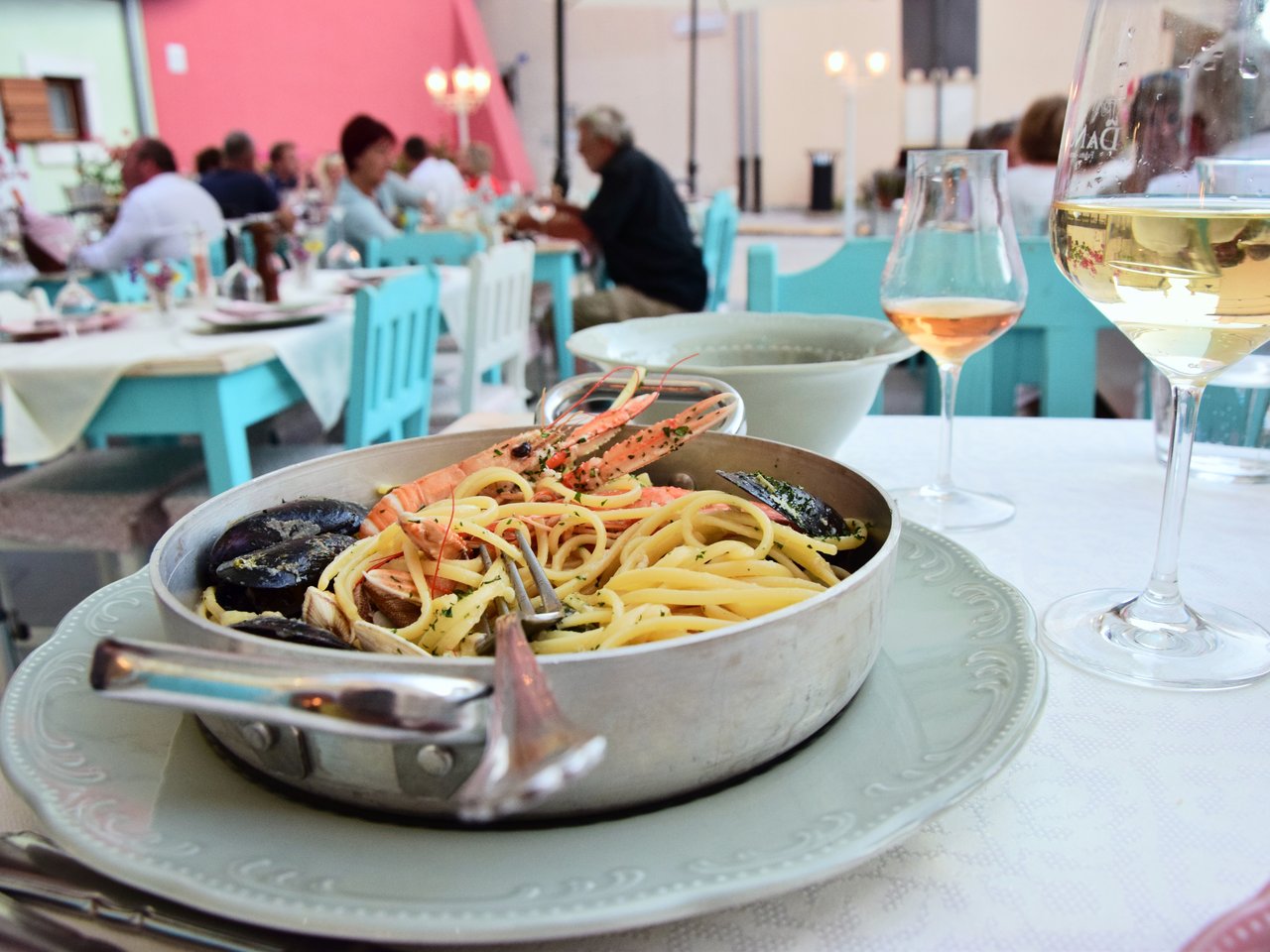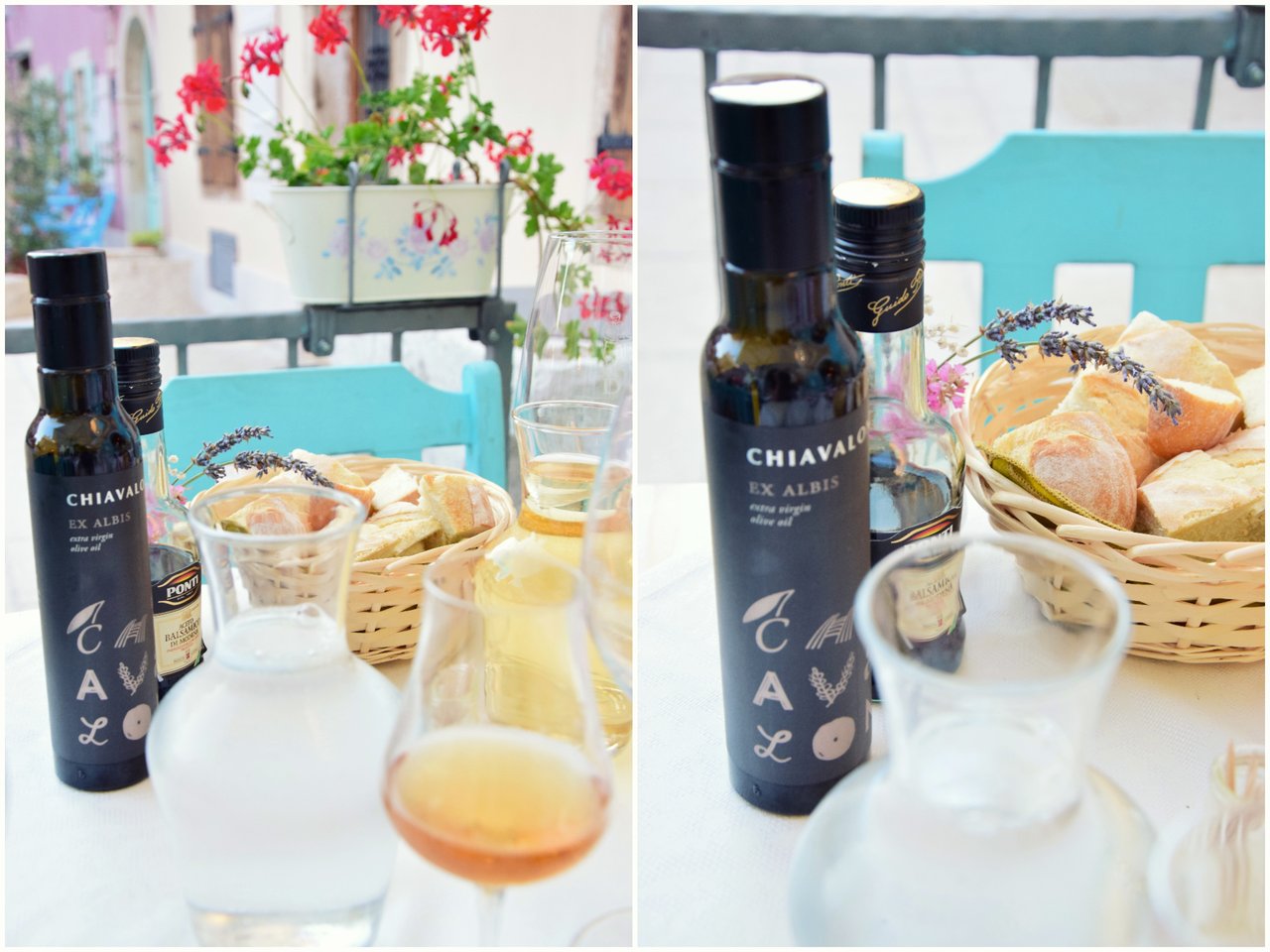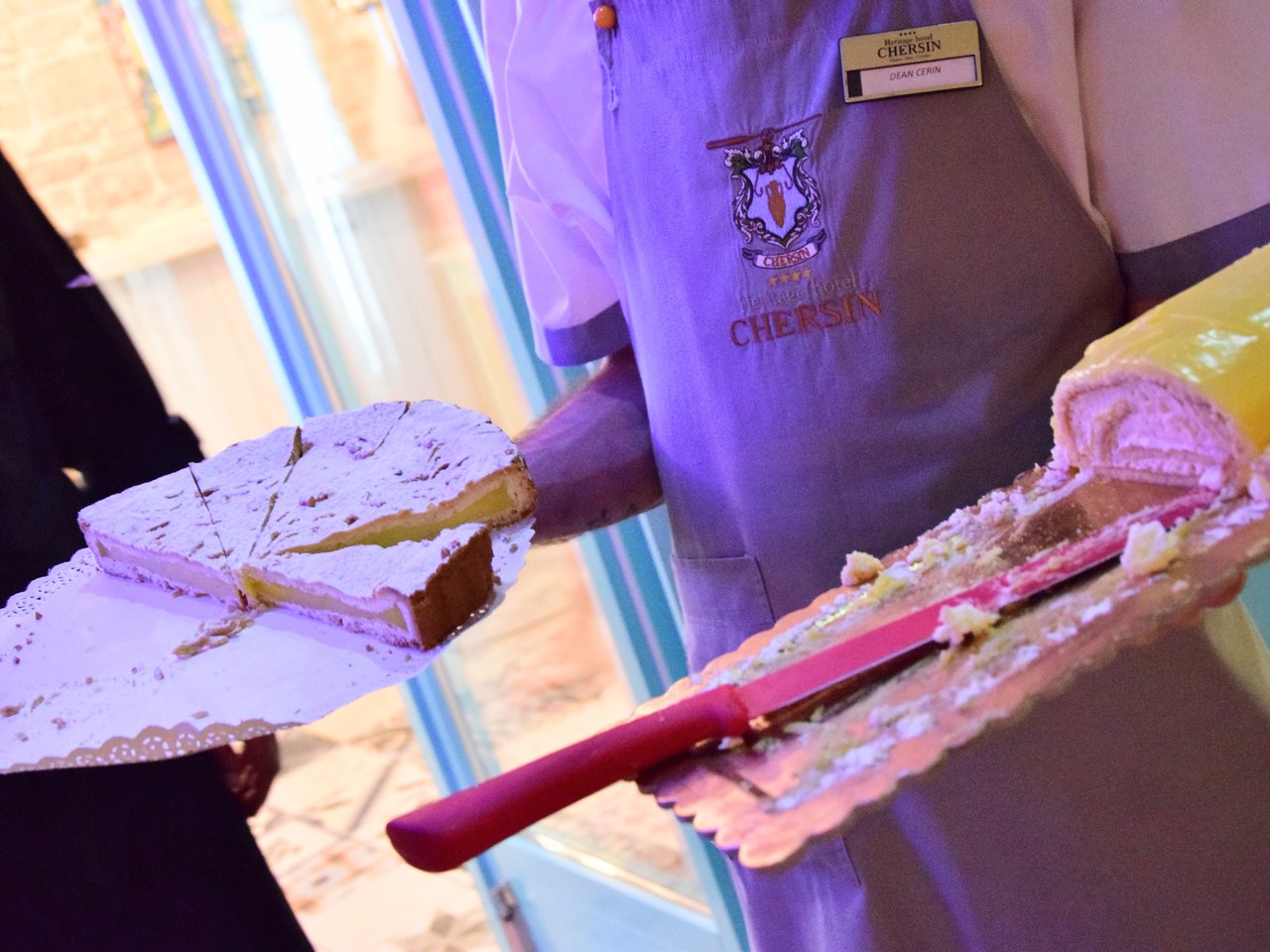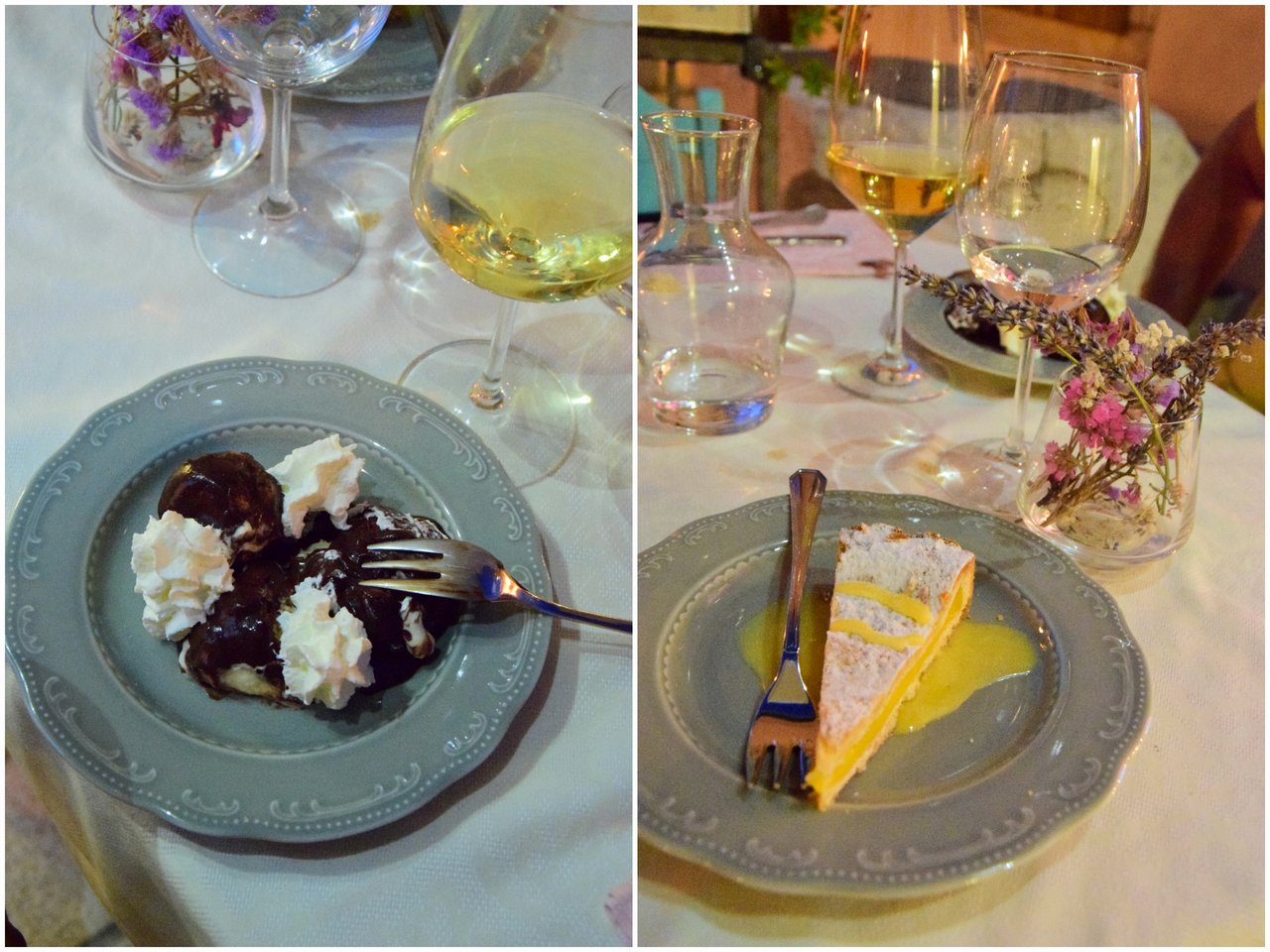 Even though the food was great, what I remember most from my visit and carry with me is that  careless feeling while we were sitting on the terrace just enjoying everything that surrounded us, in an intimate and peacful atmosphere and actually just enjoying each other.
It seemed to me as we were back to Italy, sitting in a seclueded charming little corner in Rome where the life is simply beautifu -  la vita e' bella - where people just enjoy in the dolce far niente. :)
ps. Congrats on the great effort you've put into for creating such a perfect little place, every details has been choosen carefully and contributes to the final impression.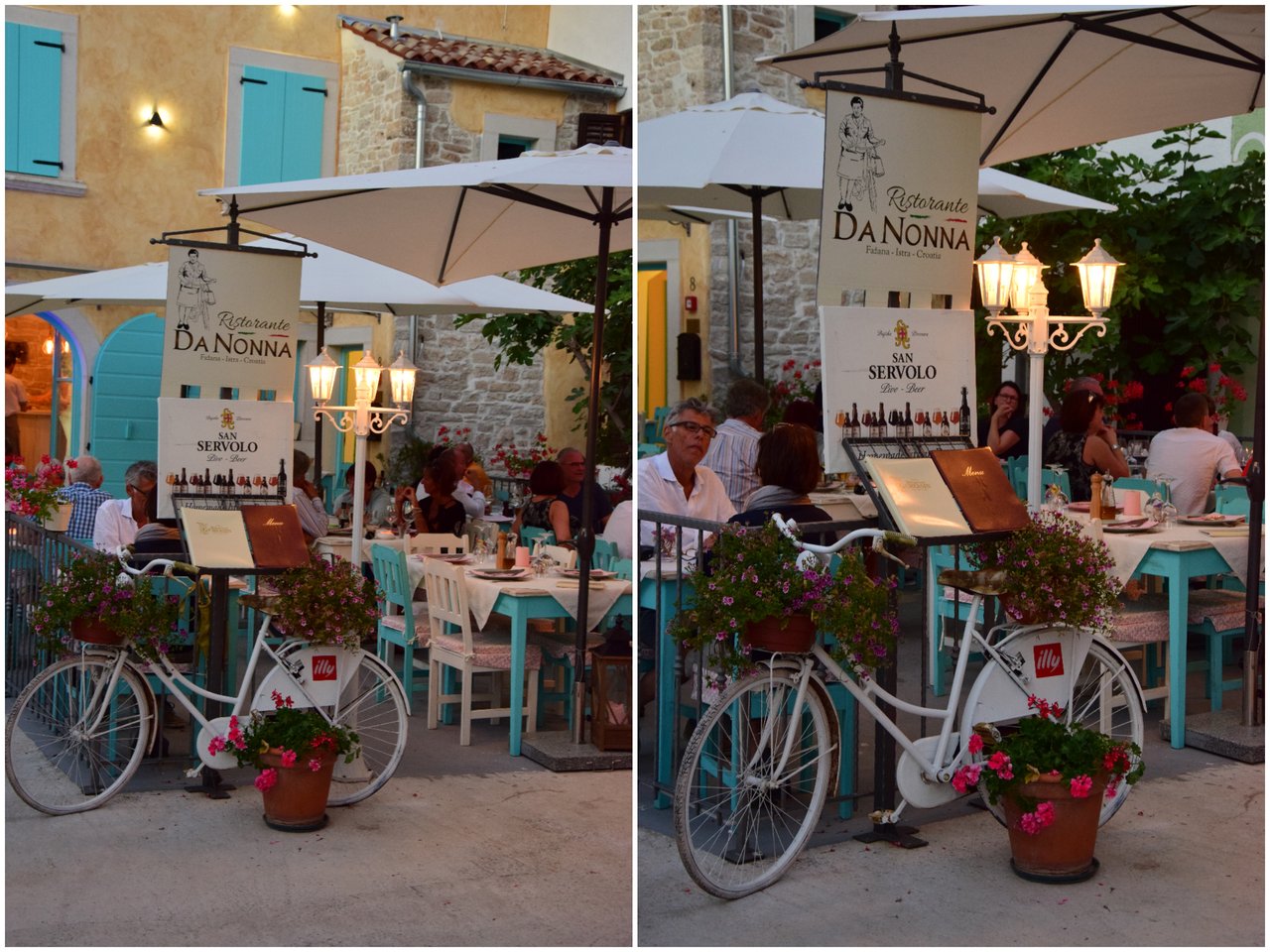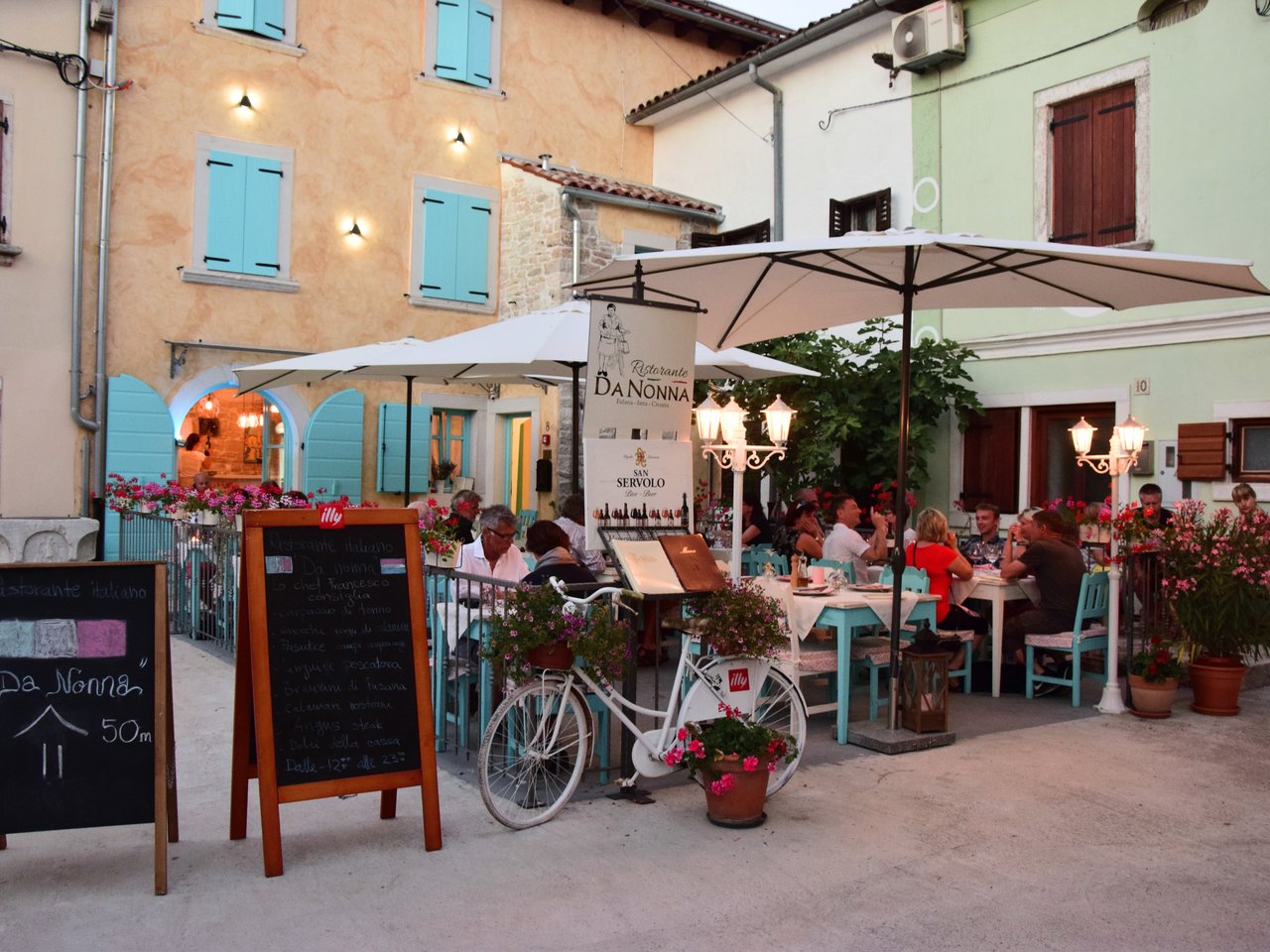 Dear family Chersin, thank you for your warm hospitality, we'll be back for sure!