A few beautiful moments by the sea, with Cosmel's new products.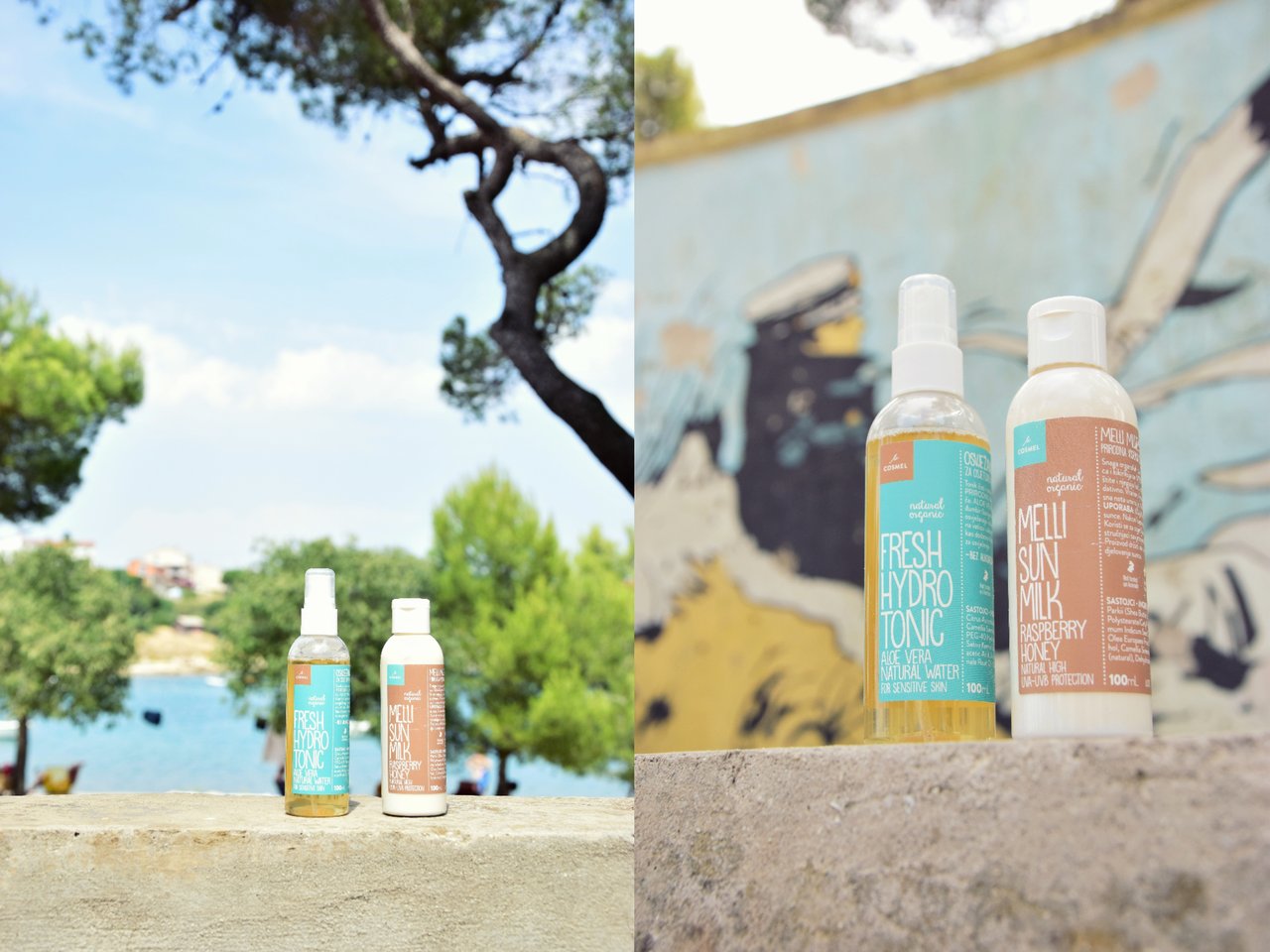 All time favourite of July were definitely Cosmel's products in a new package - TRAVEL SIZE packages that you can carry everywhere with you!
The bottles contain100 ml of the product, they are so practical, and I am talking about the Melli Sun milk and my favourite Face Hydro tonic.
So far, I have been using only coconut oil and my walnut tanning oil, but this summer Cosmel decided to make me a present and sent me their natural sun protecting milk with UVA-UVB protection 30+ so I digged in overwhelmed!
The milk contains honey, raspberry, green tea, sesame, Shea butter and peanuts that naturally protect and soothe the skin, but also nourish additionaly the skin making it softer and more elastic even after all the sun and salt exposure.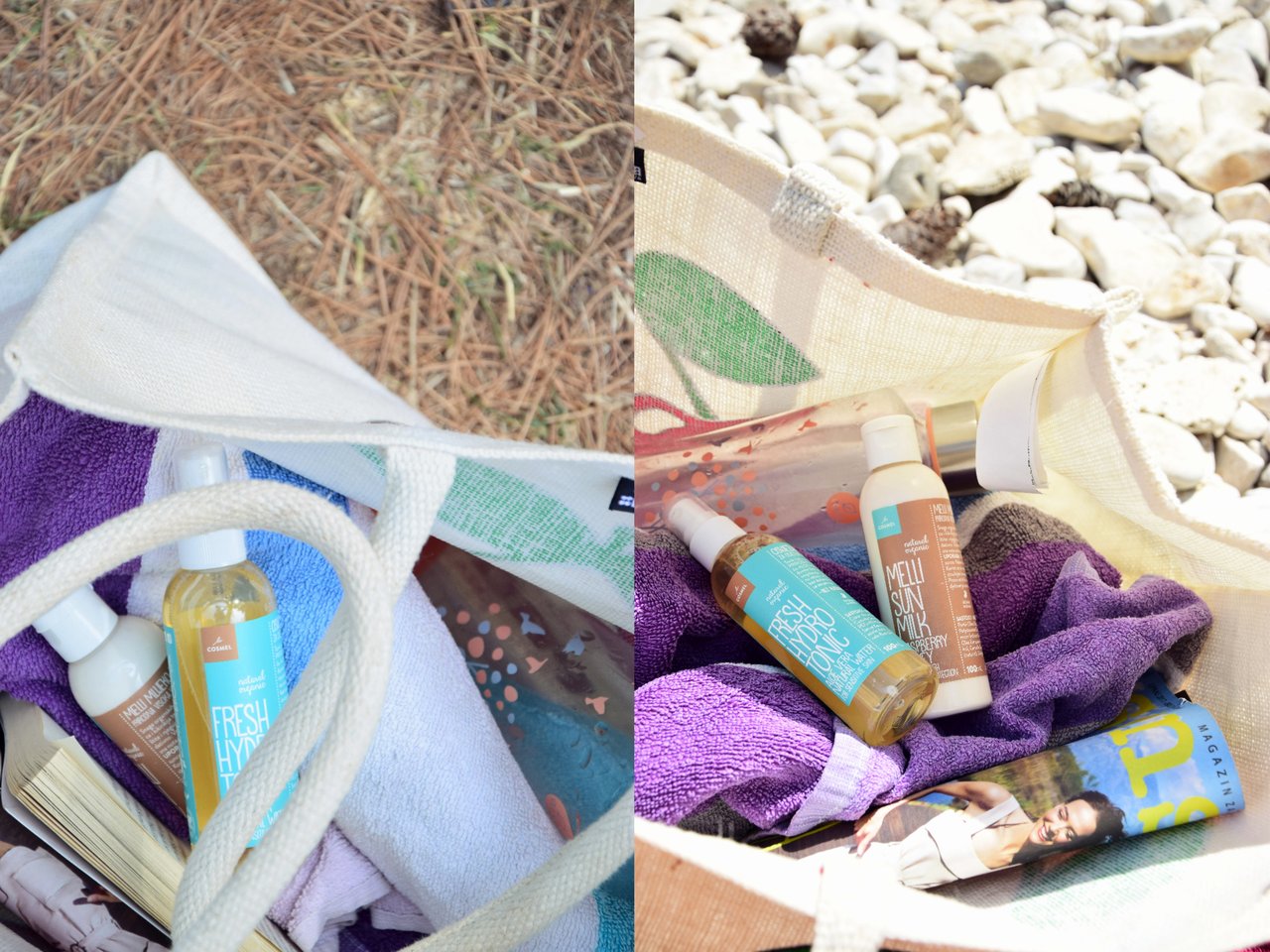 My beach bug looks like this: 2 towels, a book, some sudoku puzzle or a crossword, Cosmelov's travel size Sun protection milk, hydro tonic, lip balm and and extra swimsuit + a small carry on fridge with water and fruit! Ouuuu yess :D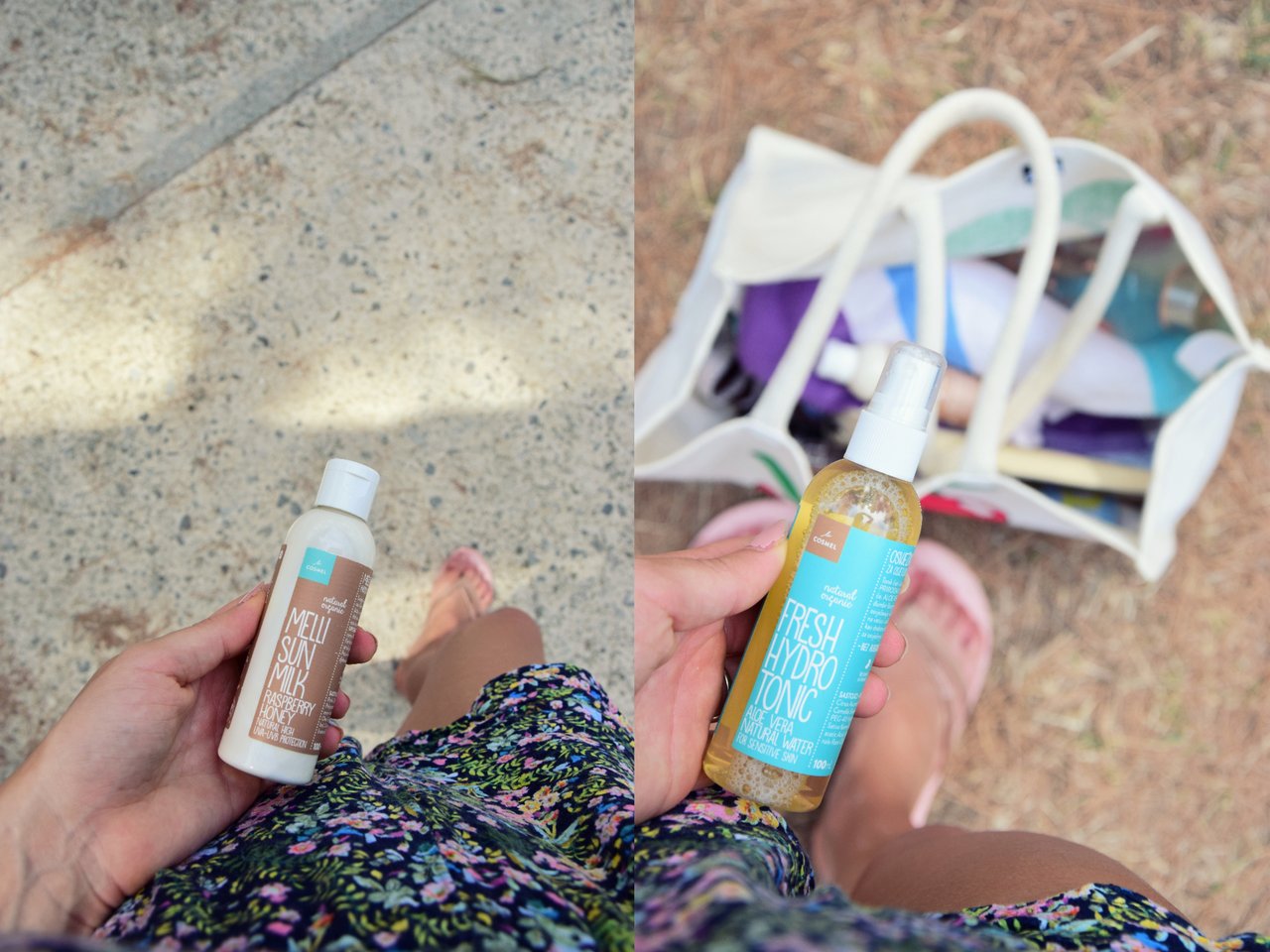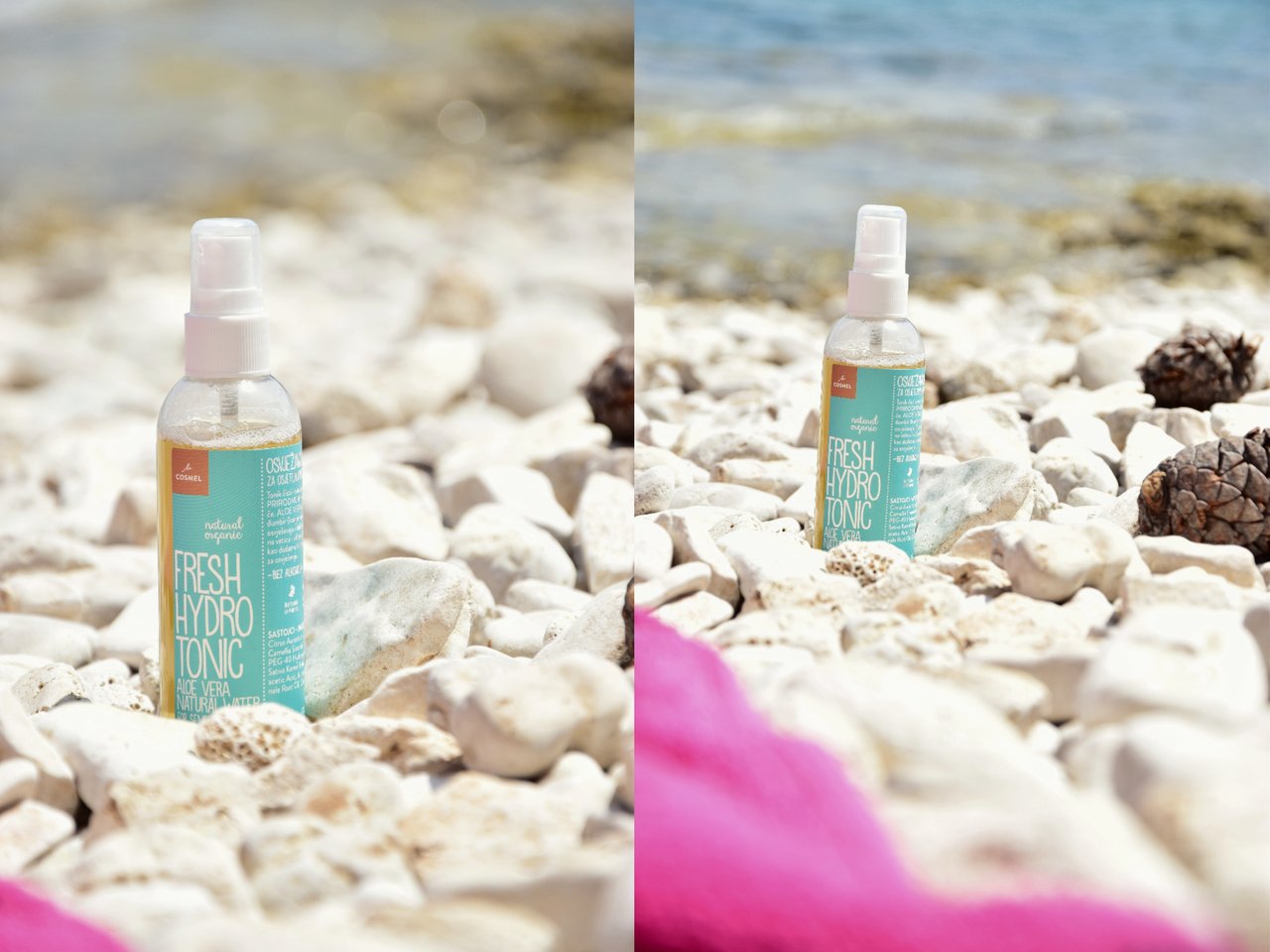 I won't talk much about the Cosmel's hydro tonic, cuz I think I already said it all in my previous posts.
It is one of my favourite Cosmel's products beacuse it is so refreshing and cleans my skin perfectly, ready to use all year long and this travel size package can't wait for me to take ih on a trip after the summer season! ;)
You can read more about the travel size packs on Cosmel's webiste.