Soft, fully flavoured, moist vegan pancakes with apples that you will just love!
Breakfast for two is served! ;)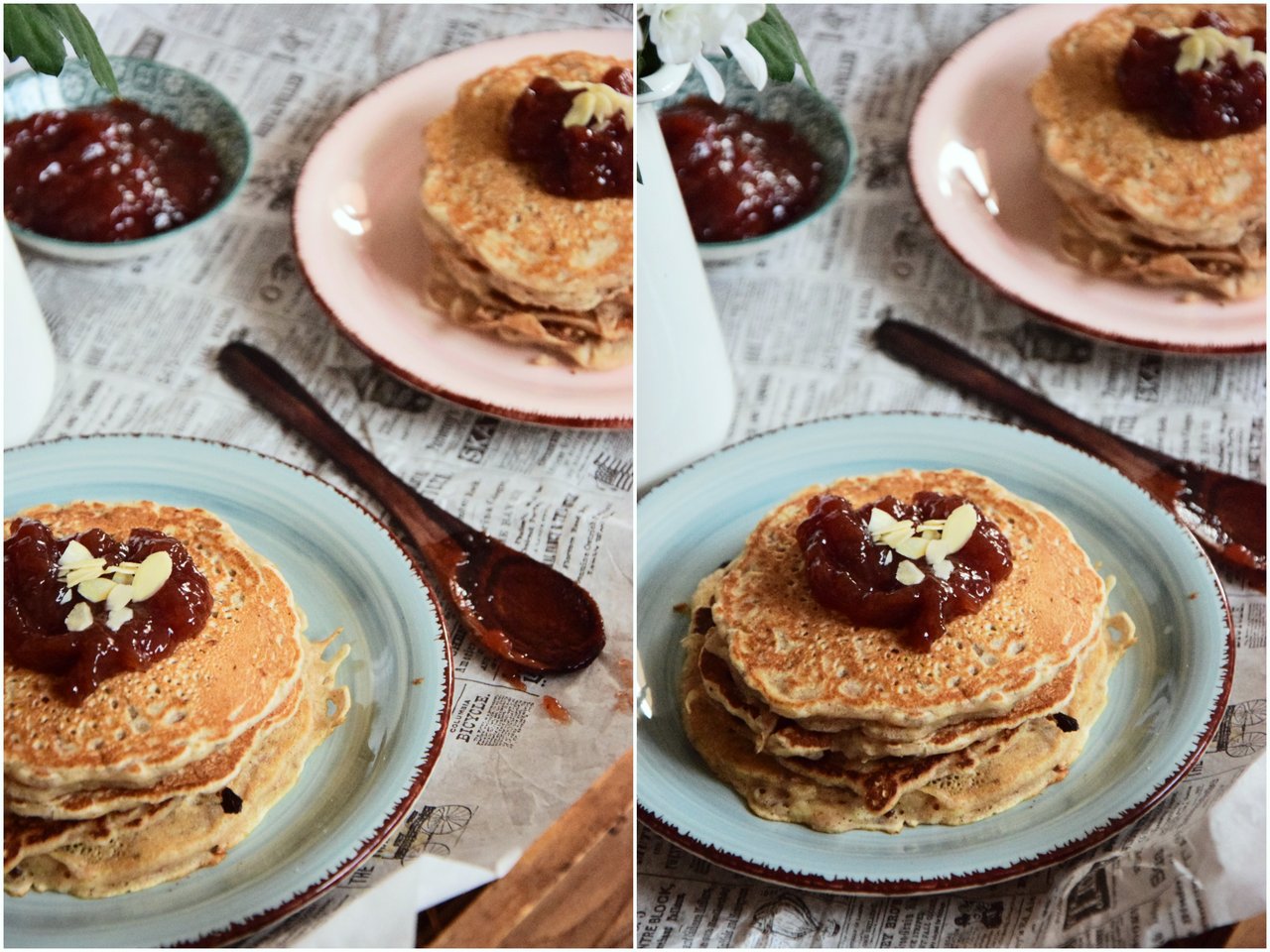 My favourite types of cake and desserts have always been the apple kind, so it is no wonder that I fell in love with these pancakes immediately!
Apple, cinnamon, vanilla are a great combination that you can never go wrong with, this time served as delicious pancakes that are easy to make and done quite quickly.
I've been day dreaming about soft american pancakes in a vegan variation for so long, so I found my inspiration from this beautiful blog:
I used almond milk and a chia egg as a replacement for cow milk and regular eggs used for classic american pancakes, but the texture and flavour were just as great as the "classic recipe".
1 chia egg
250 ml almond milk
1/2 tsp ceylon cinnamon
8 g  vanilla bourbon sugar
1 tbsp Demerara sugar
1 medium sized apple, grated
130 g spelt flour
50 g wholegrain spelt flour
1 tsp baking powder (aluminium free)
extra virgin coconut oil for cooking
There are completely vegan pancakes, but if you want to use a chicken egg instead of the chia egg, you will have to increase the spelt flour to 20-30 g.
Chia egg
Stir 1 tbsp of chia with 2 to 21/2  tbsp of cold water and leave it  5-10 minutes to thicken, let the chia absorb the liquid.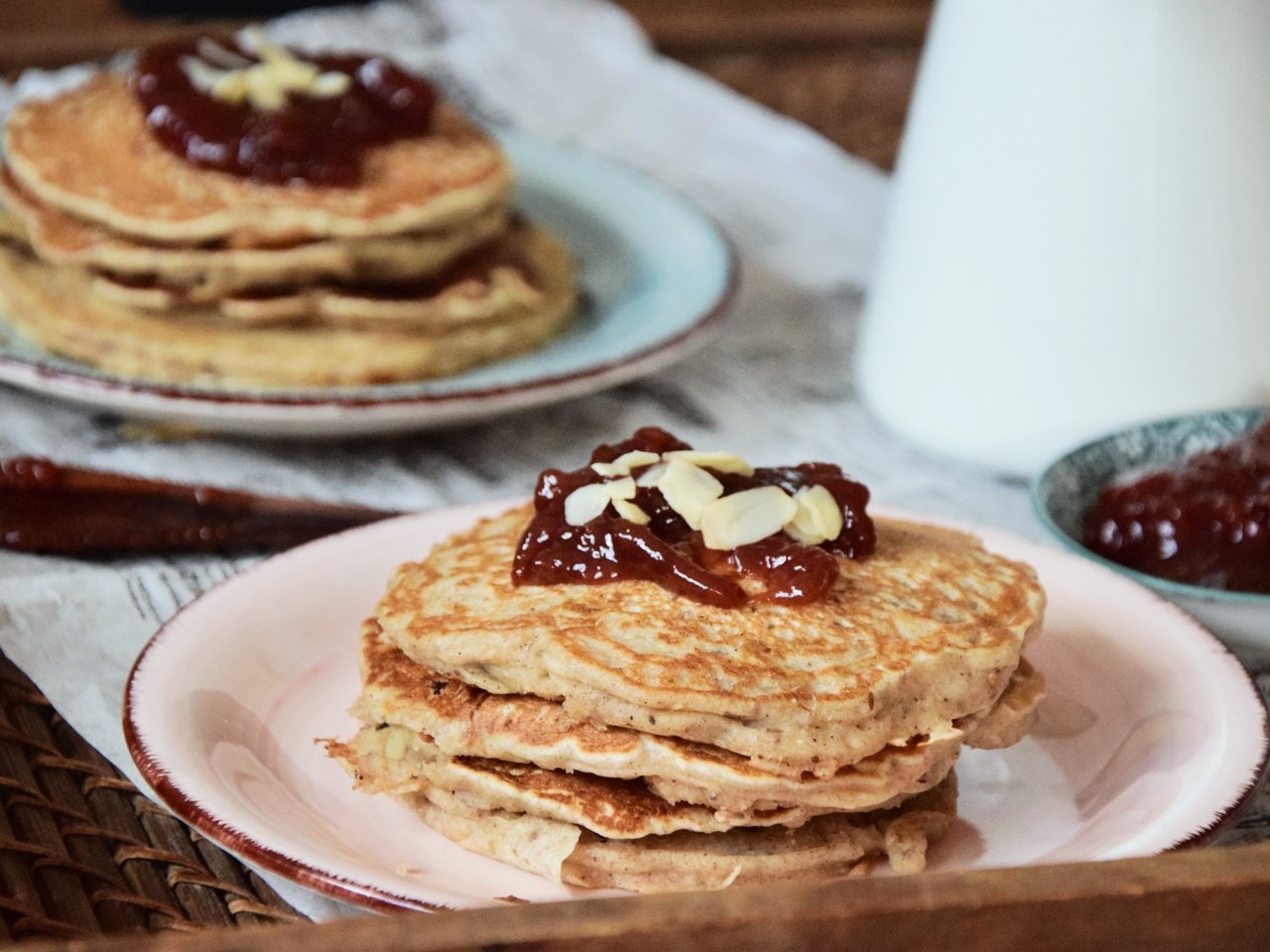 Stir the milk, spices, sugar, grated apple and chia egg.
Stir in the flours and baking powder and combine well.
On a pre-heated pan, melt 1/2 tsp of coconut oil and bake each pancakes shortly onto both sides to bake evenly, but also to rise nicesly thanks to the baking powder.
Use the coconut oil before baking each pancake.
Serve with your favourite syrup, jam, spread or fruit.
We love this apple pancake- plum jam combo! :)