A beautiful summer delight- gentle sponge with almonds, vanilla and lemon zest, enriched with goregous fruit by choice!

It feels like it's been forever since I last baked something sweet, and this kind of cake is definitely one of my favourite - tasty, simple and soft, with a bit of fruit and NO CREAM!
Is there anybody out here that feels the same when it comes to creamy cakes? I just can't stand those! :D
I made this baby with wild berries, but actually you can use anything you like or have by hand...why not?!
I sweetened it with coconut sugar and used coconut oil that made the taste even richer and more beautiful.
Enjoy and keep your fingers crossed, wishing I made my cookies and cakes more often, cuz I sure want to do so. Inspiration, come to me!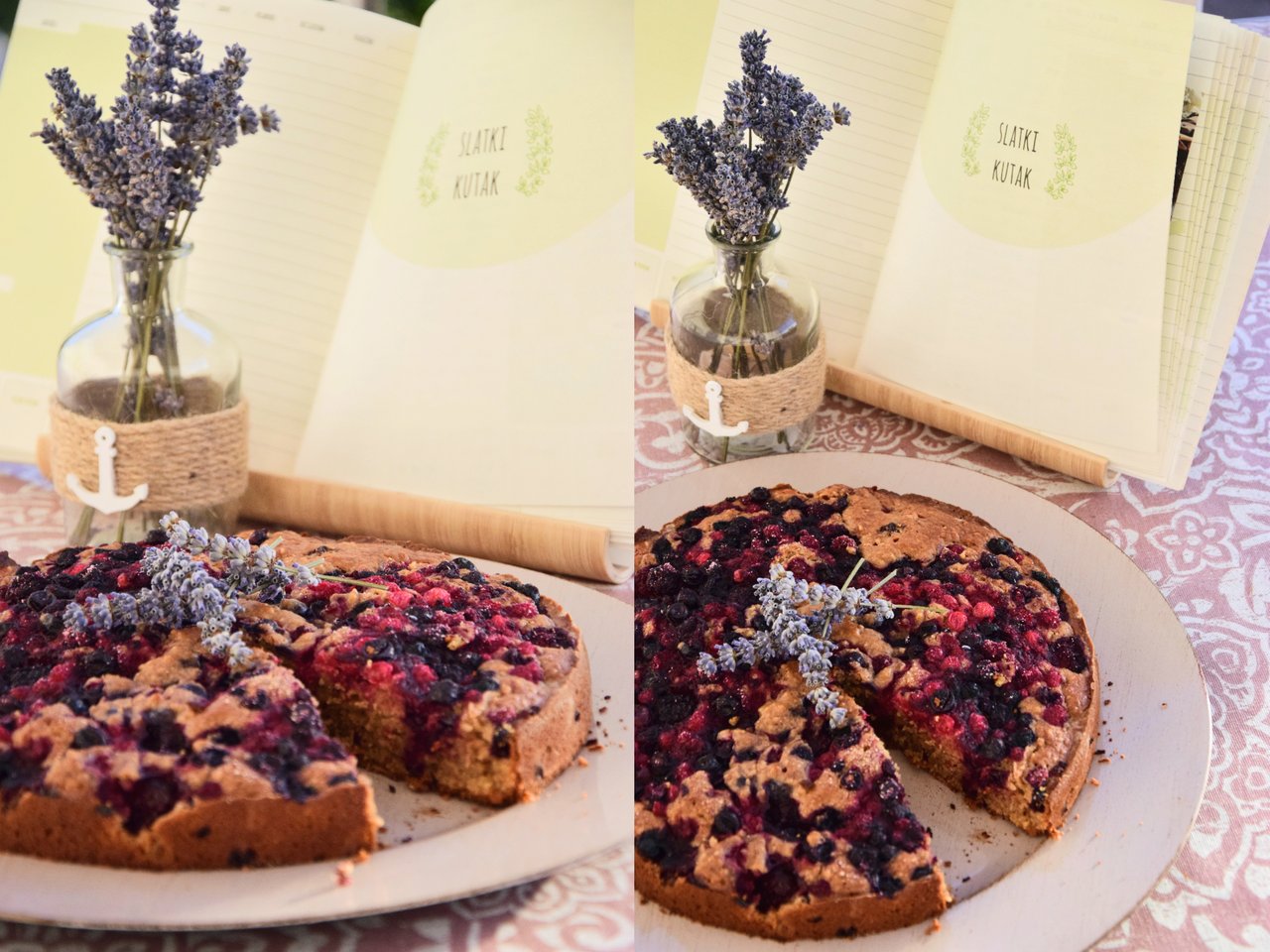 Ingredients for the sponge
2 eggs
8 g bio bourbon vanilla sugar
one lemon zest
100 g coconut sugar
150 g almonds, blend to flour
150 g spelt flour
10 g baking powder
125 ml extra virgin coconut oil
200 g yogurt
300 g wild berries (adjust measurments if you use some other furit)
2 tbsp spelt semolina
8 g bourbon vanilla sugar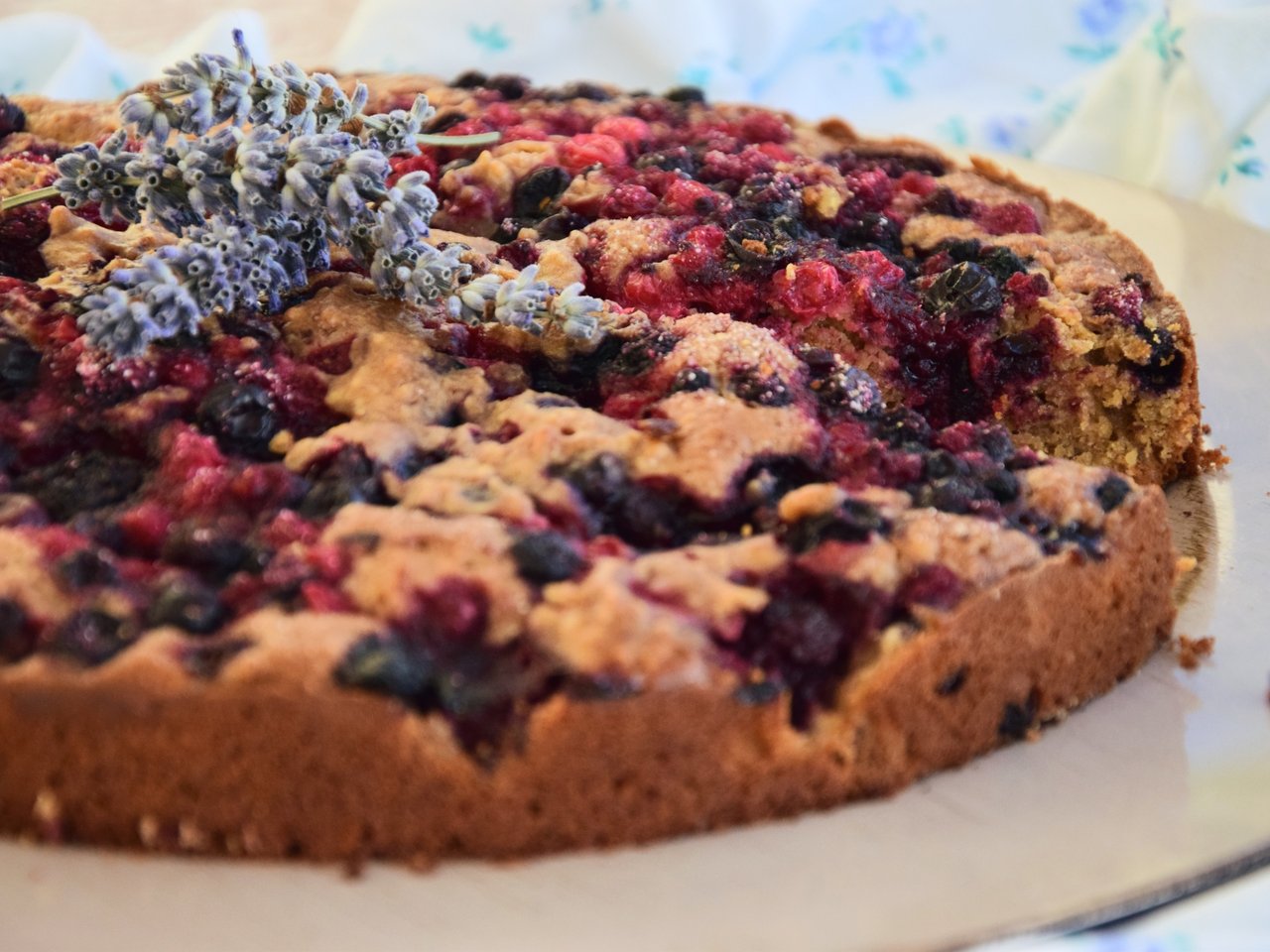 I used frozen berries.
Take the fruit, place it in a bowl and cover with semolina and the vanilla sugar. Stir well in order for the extra water from the fruti to soak into the semolina.
Beat the eggs with coconut sugar and vanilla.
Stir in the yogurt with baking powder and lemon zest and beat again.
Add in the grounded almonds, mix and then stir in half of the flour. Beat.
Pour in the coconut oil, you can melt it first over low heat (it will probably already be melted now during summer), stir and combine the rest of flour in.
After you've combined all the ingreditnes, pour the batter in a round baking tray that you've previously greased and floured.
I used a tray of 26 cm diametar.
Place your fruit on top and bake for about 40 minutes on 180oC.
Place your warm baked cake out of the oven, leave it to cool for at least 10 minutes or a bit more in the tray and transfer onto your serving plate.