The inspiration came to me looking like butternut squash, I adapted a little bit Gennaro Cotaldo's recipe and loved it, so check it our for yourself, too!
I love italian cuisine, so everytime I want to try out something new I go to Jamie Oliver's Food Tube to find Mr. Gennaro Cotaldo and his super simple and delicious recipes.

This one is actually vegeterian and vegan, only the gnocchi are made with eggs, so if you want to make this dish completely vegan, adjust the gnocchi recipe only.
Sweet/savory/spicy combination, a real comfort food!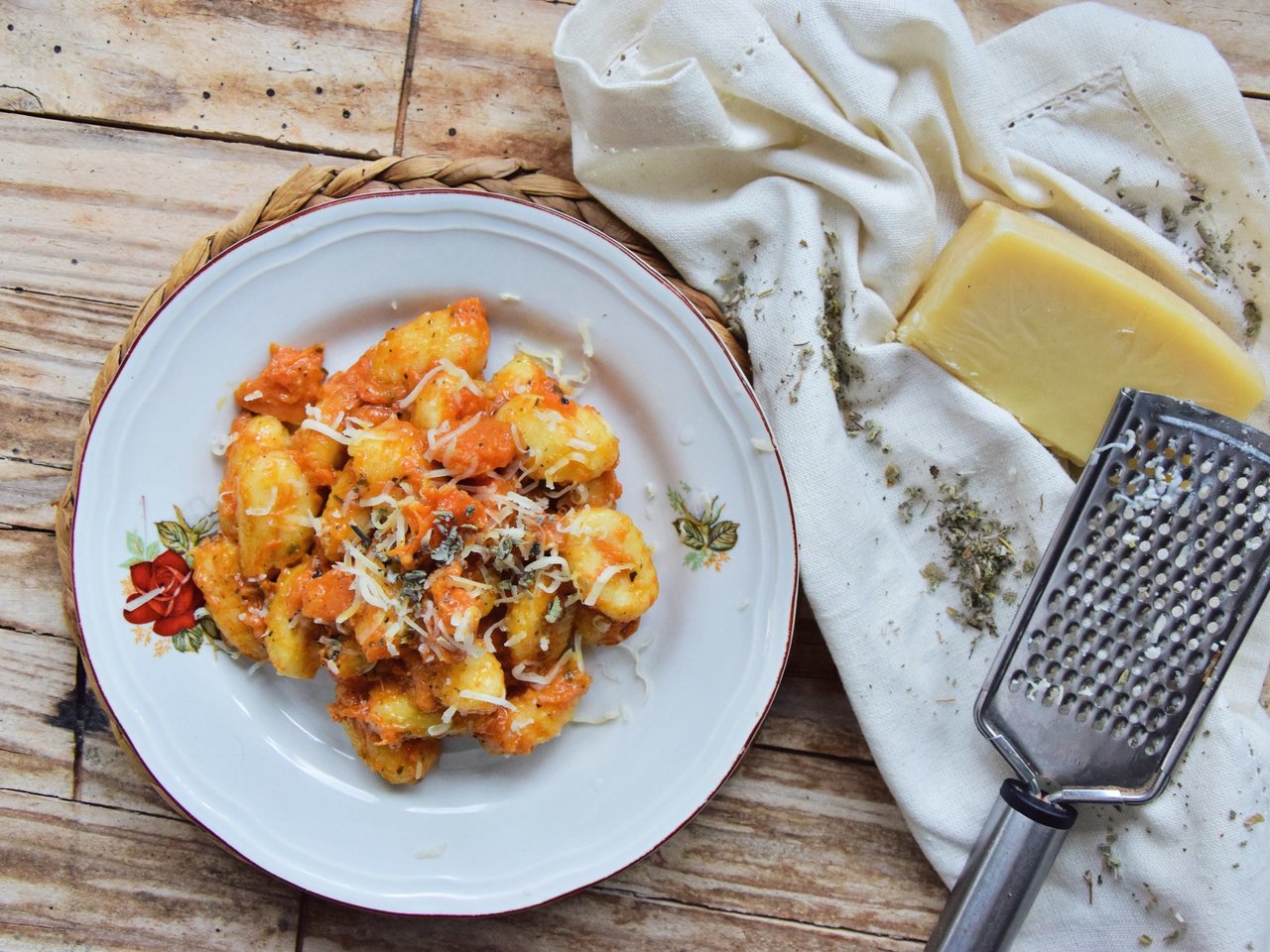 500 g pumpkin (butternt squash)
5 cloves garlic
1 tsp of dry sage leaves 
a pinch of dried cayenne pepper, powdered 
cca 200 ml water
olive oil
*Enough for 350-400 g of gnocchi.
Peel and chop the pumpkin into dices.
Do the same with the garlic, only do it finely.
On a little bit of olive oil (a few tbsp) place the butternut sqaush and garlic, season with salt, pepper, cayenne pepper and sage.
Keep in mind that cayenne pepper is pretty strong, so add it in moderation, taste the dish and adjust the measure accordingly.
Pour in the water, stir and leave to cook for about half an hour.
The water will dissolve, the butternut squash will soften and the flavour will be complete.
Serve the sauce with gnocchi and some grated parmiggiano on top.