Two memorable days surrounded by untouched nature, fairytale sceneries covered in white, staying in the cozy and warm eco apartments Ortenia.
Are you ready to discover a magical place that will awaken all your senses that will make you return home with a full heart, happy and satisfied, completely pampered and rested?
I've got that place for you...it's Ortenia, charming eco apartments located in the small village of Podčetrtek, in the heart of Slovenian thermal area.
How did I find out about that place?
Through the website's offer of Crno jaje :)
What made me book this place?
​Ortenia apartments in nature are the first ecological apartments in Slovenia that are based on the principle of innovative permanent construction.
They support local producers and handcrafts by Slovenian designers, so the apartment abounds in beautiful details that contribute to the warmth of the atmosphere. Apart from the design, hosts will welcome you with home-made apple juice, in the apartment you will find little chocolates from a nearby chocolate shop that produces their very own chocolate.
The apartments are located in a beautiful natural environment, close to the woods and streams, at the foot of the castle in which view you can enjoy directly from the bed.
Wellness that includes saunas and outdoor heated jacuzzi, an experience to remember! Massages can also be booked through the reception.
Fitness room
Certified ecological cosmetics, towels and bathrobes made of natural materials
MY ABSOLUTE FAVOURITE -  breakfast in a basket (which you choose a day earlier) awaits you in front of the apartment that abounds in local delicacies from the eco farm, beautifully served in small jars and plates.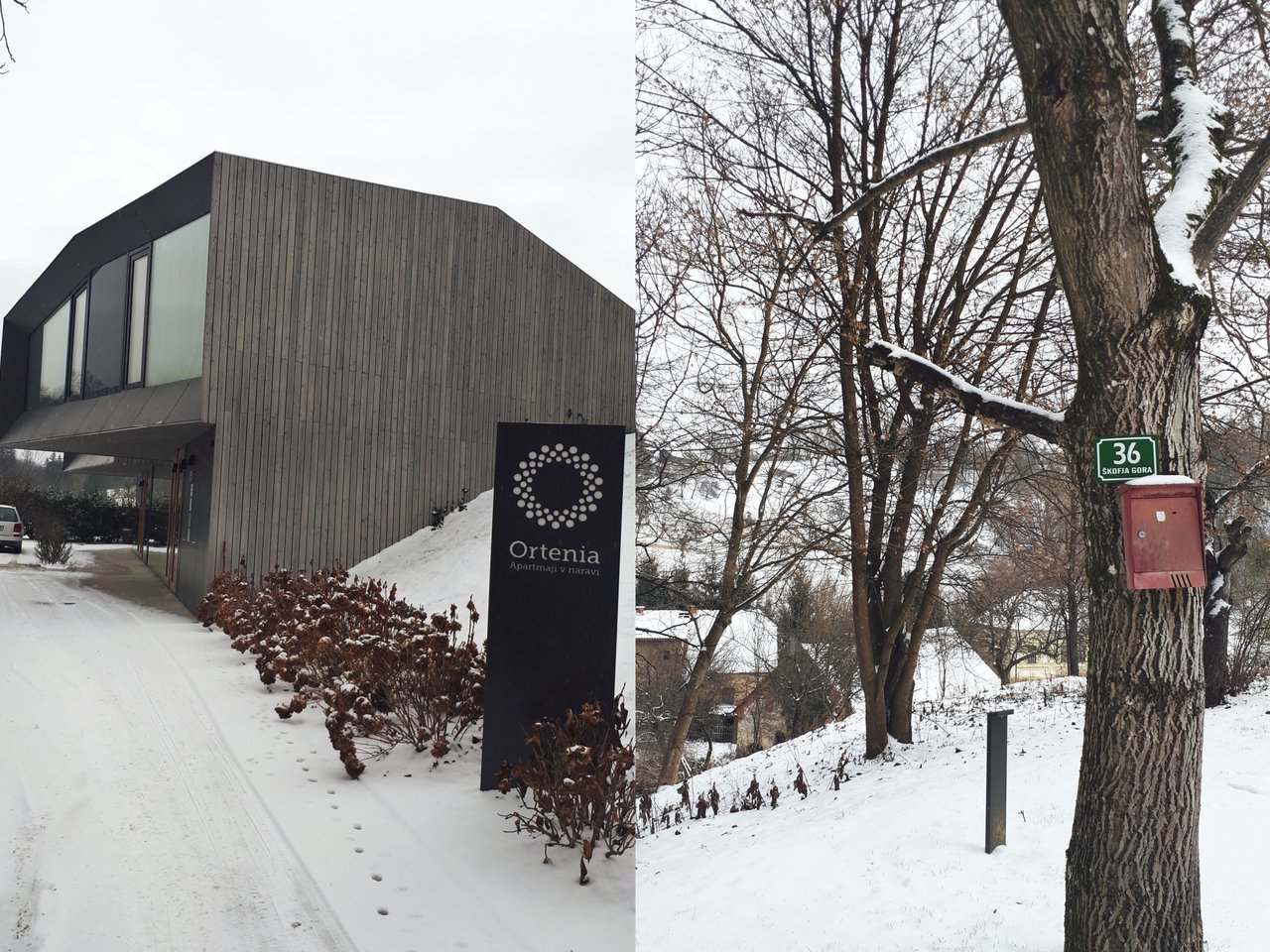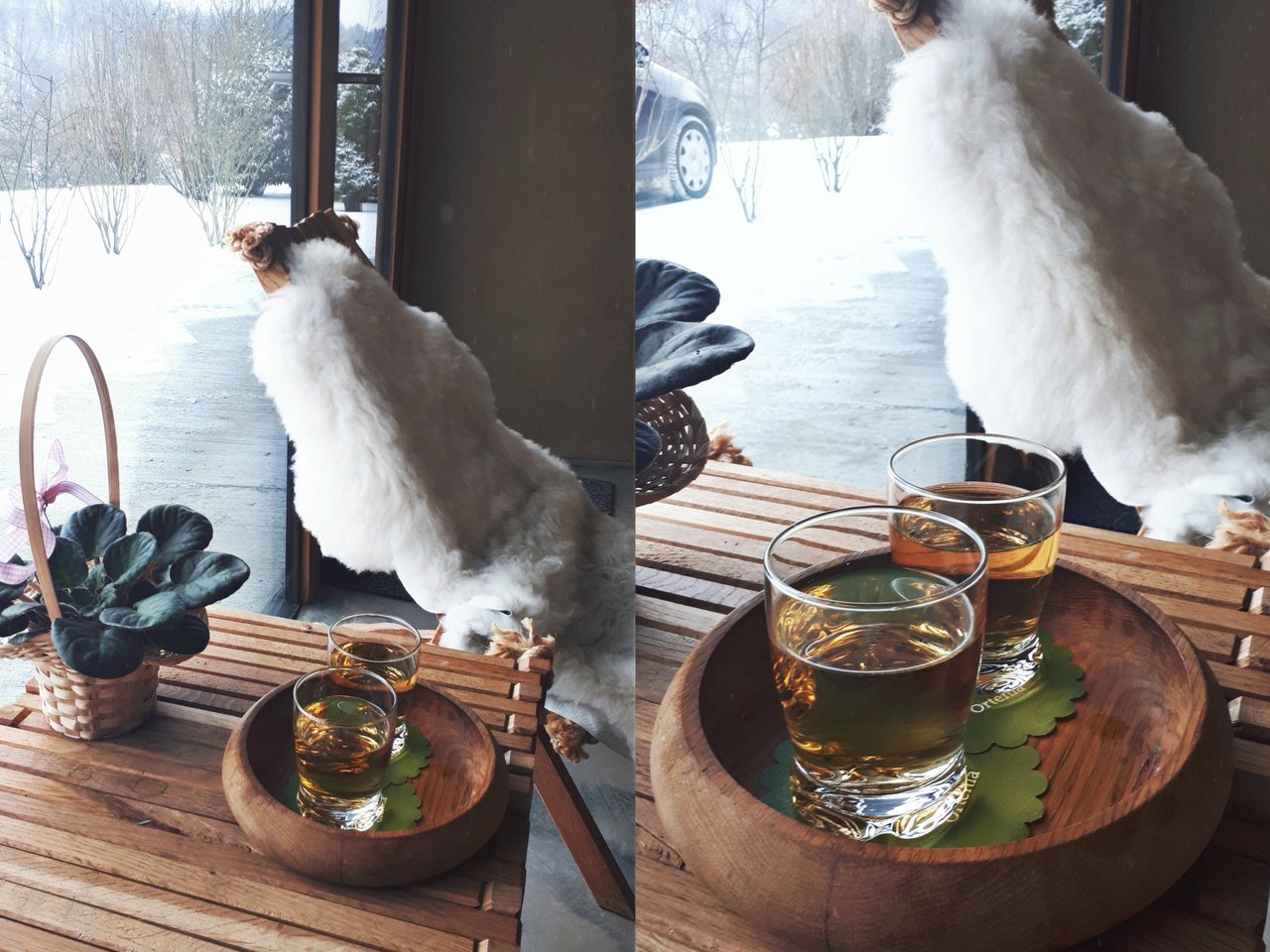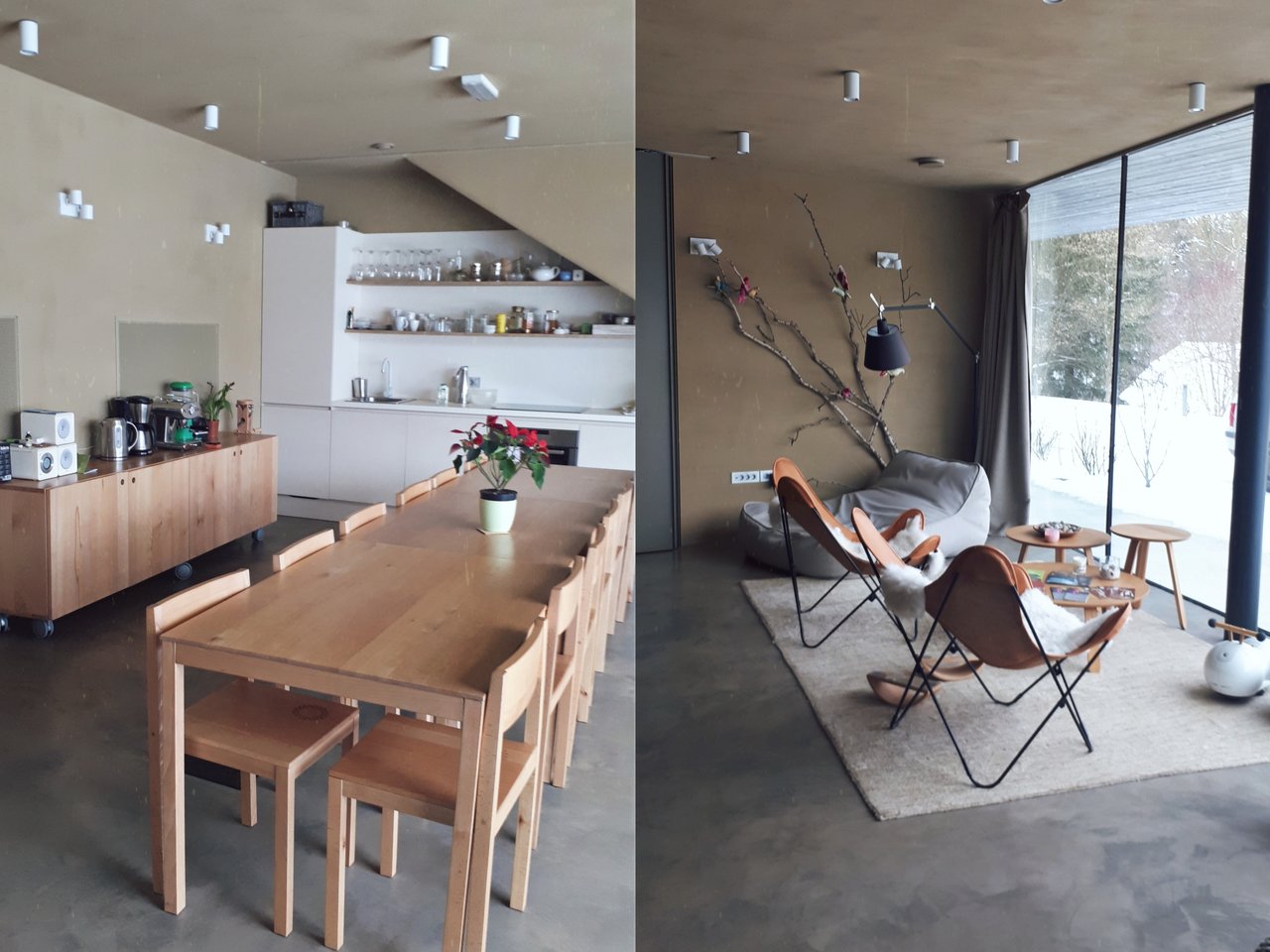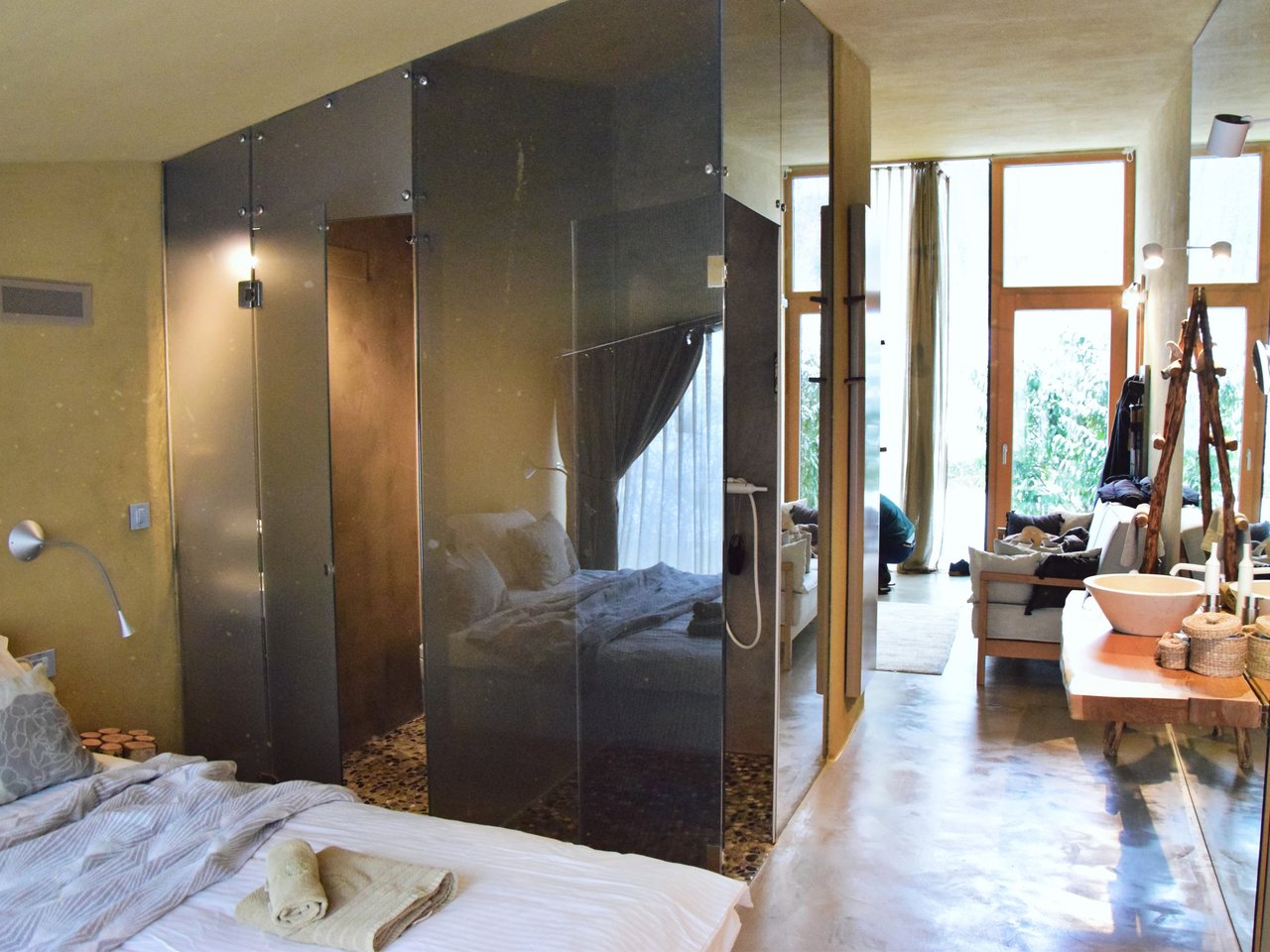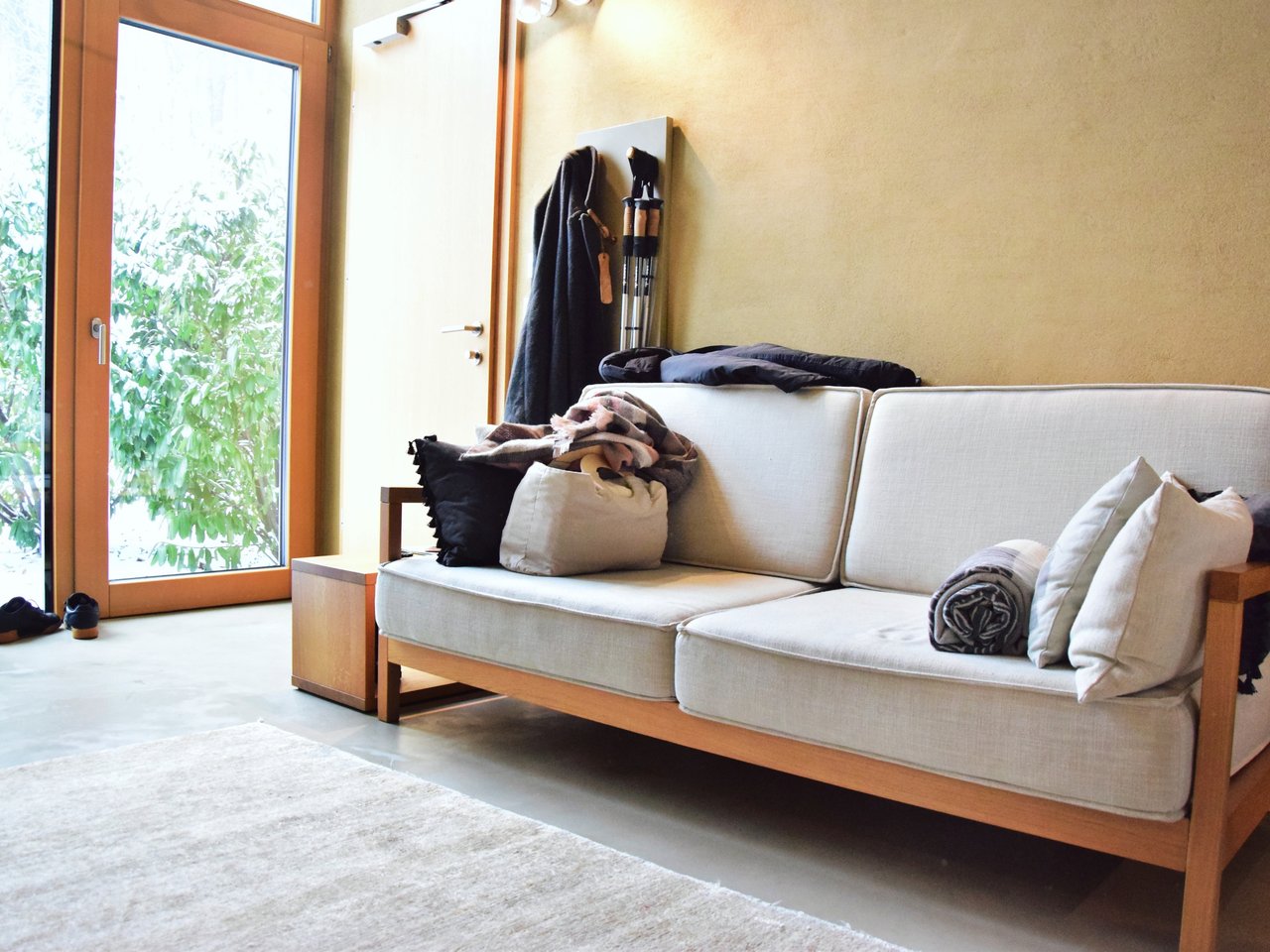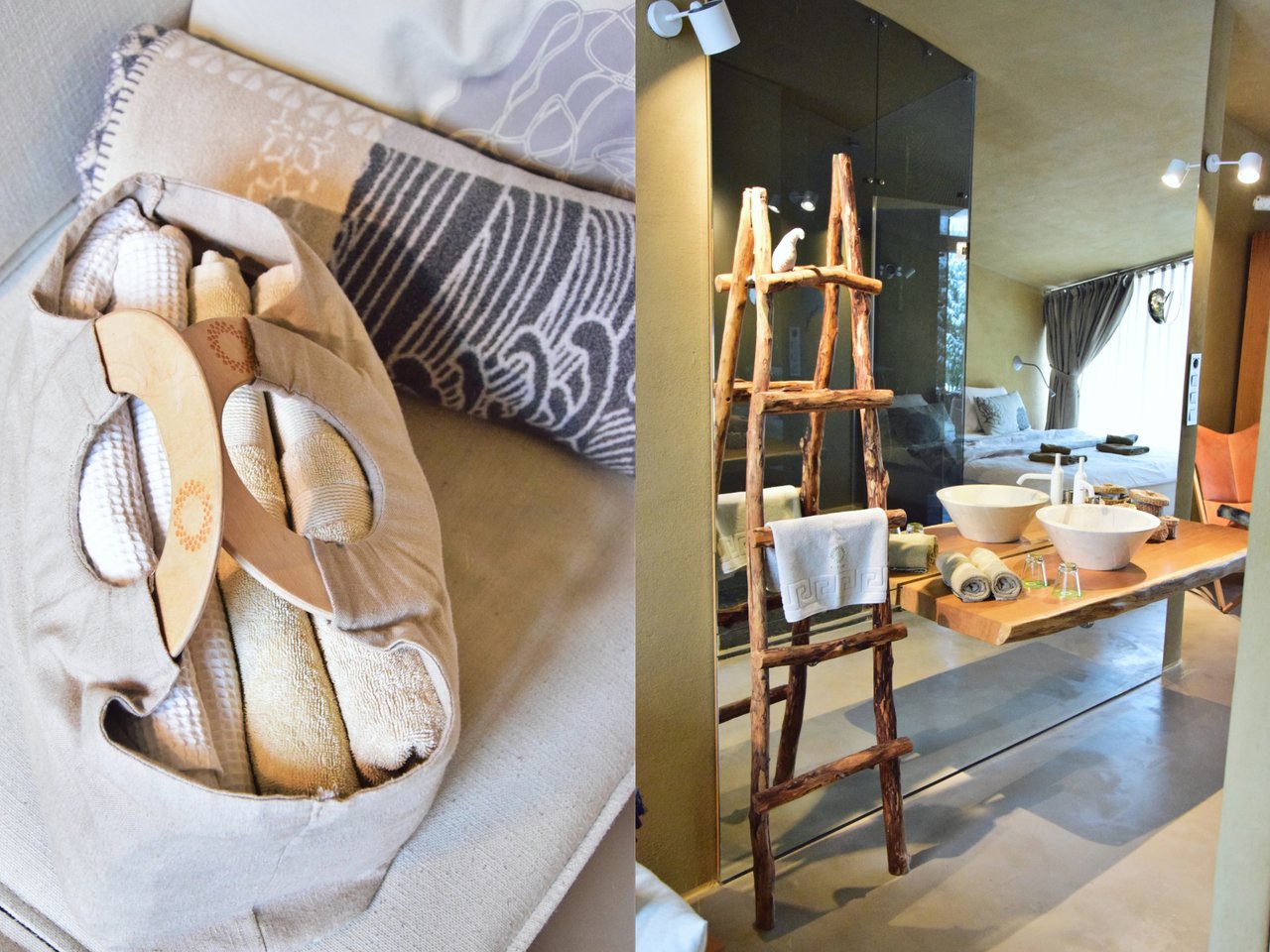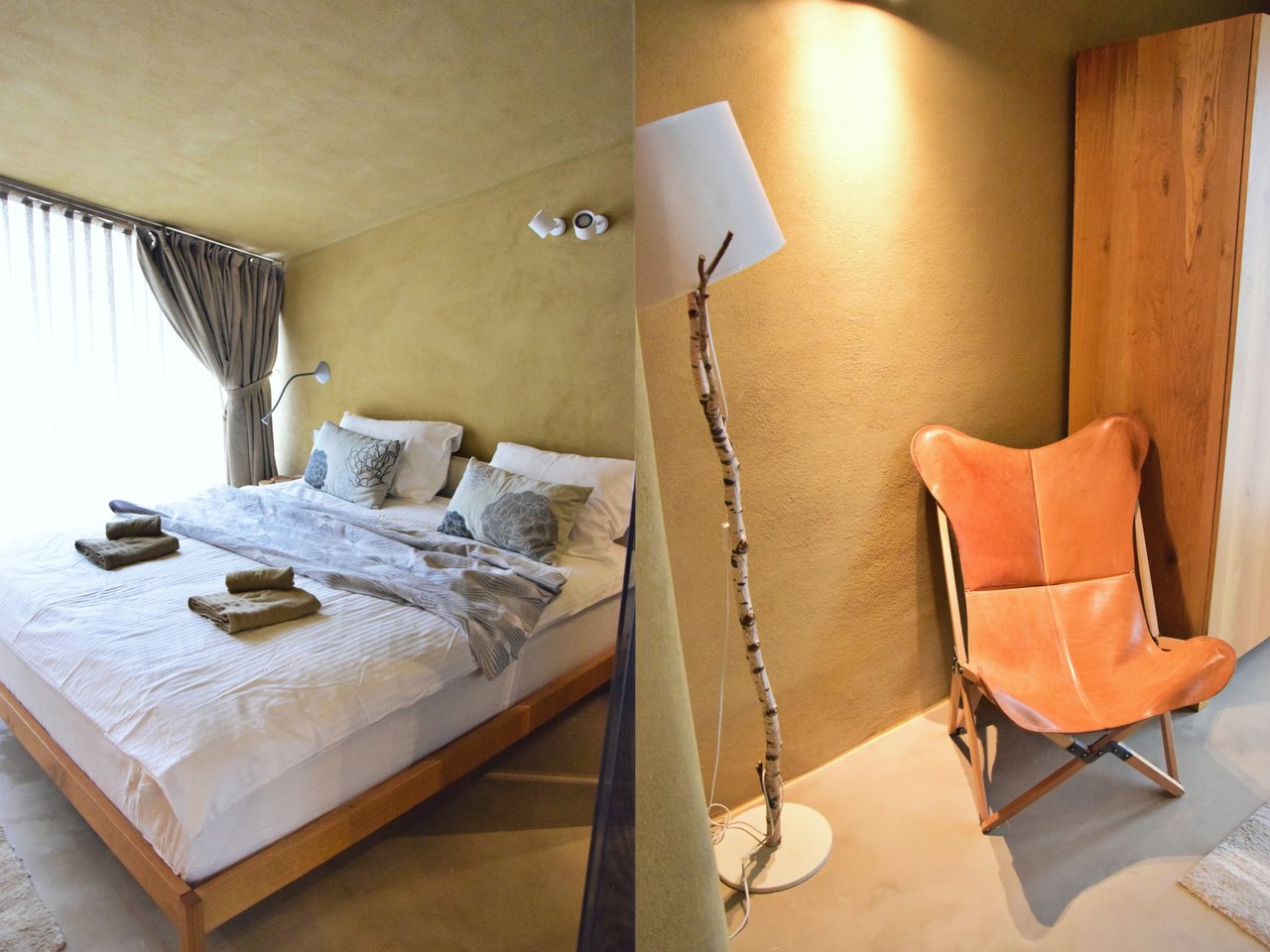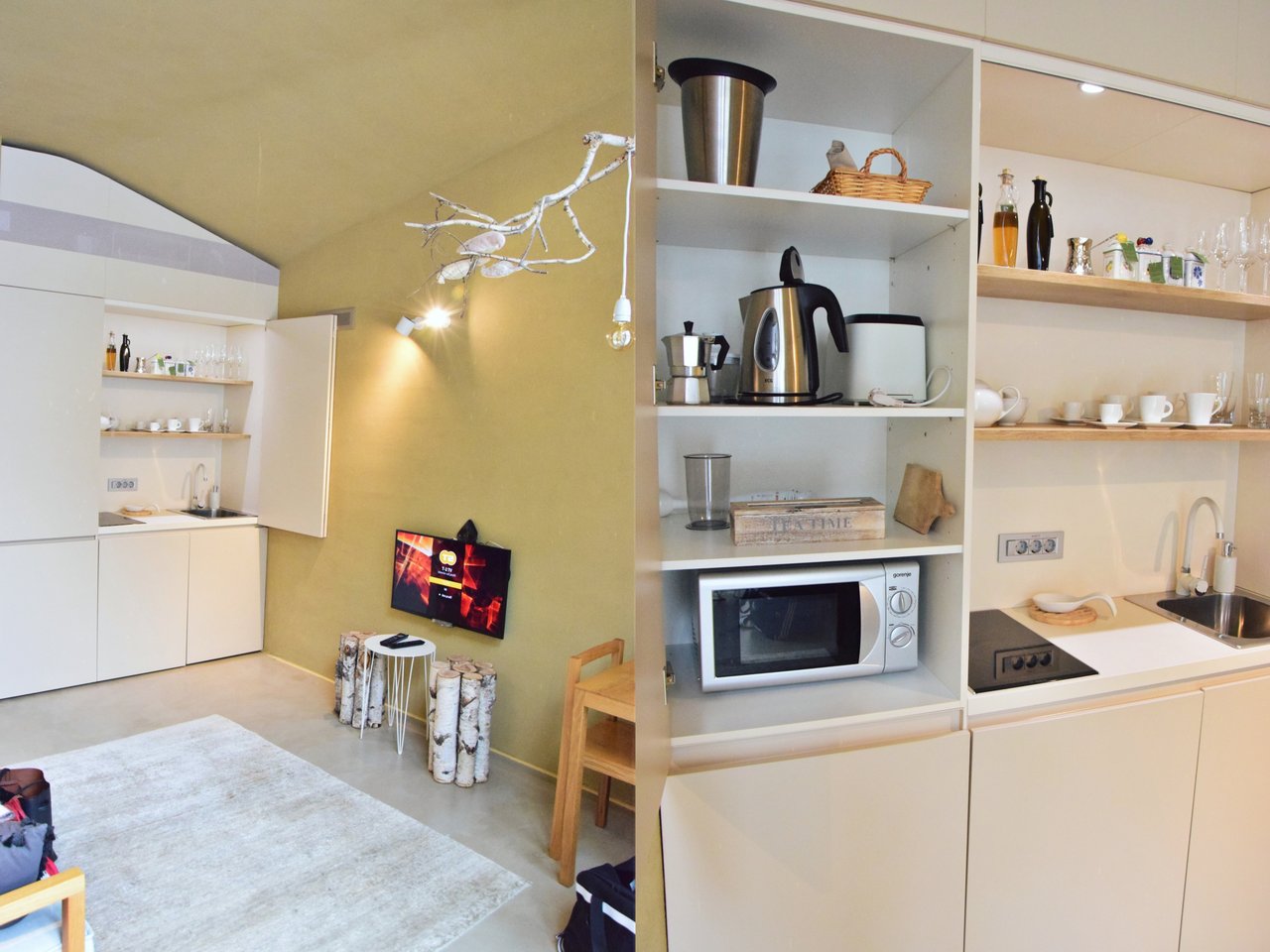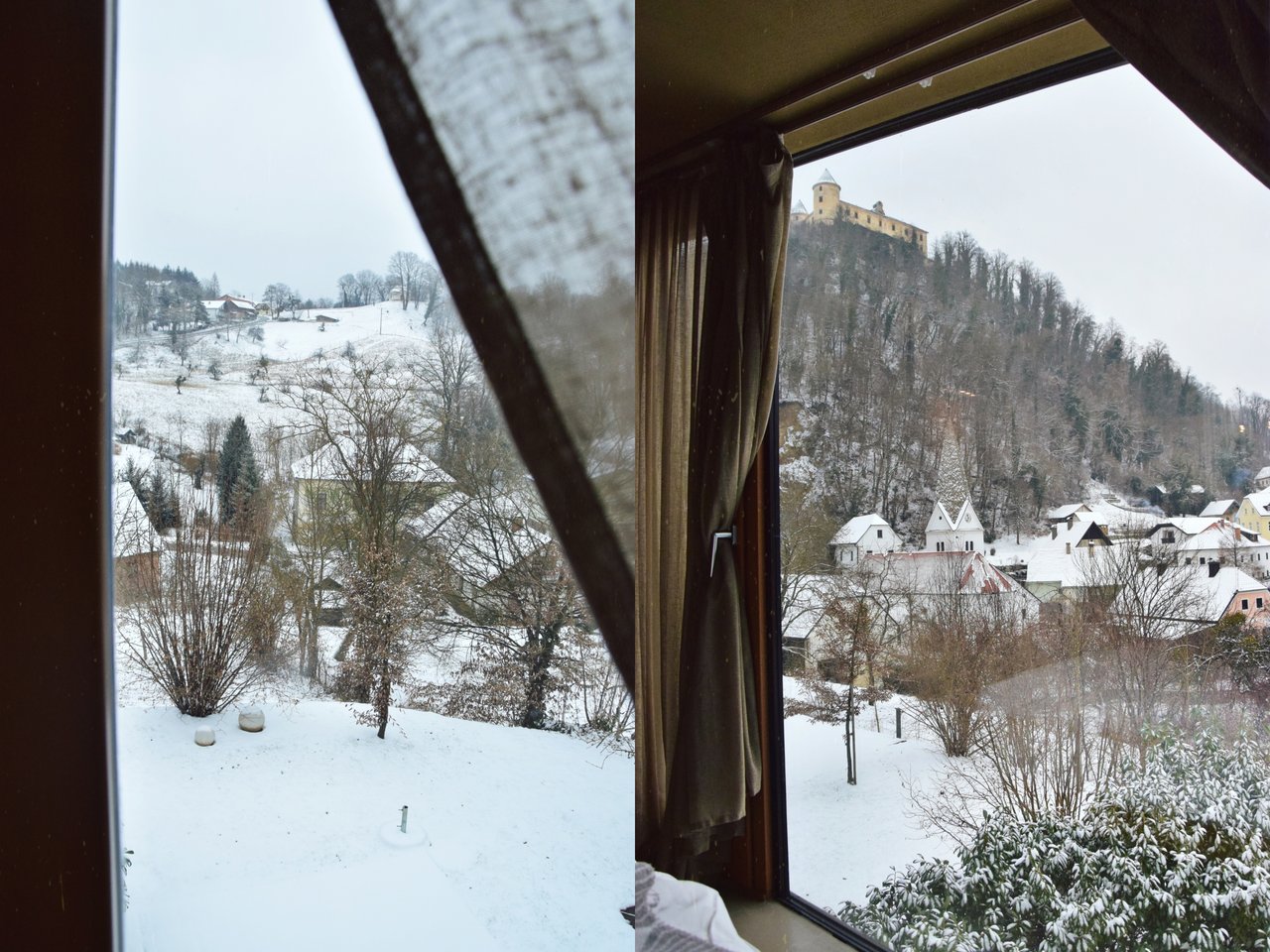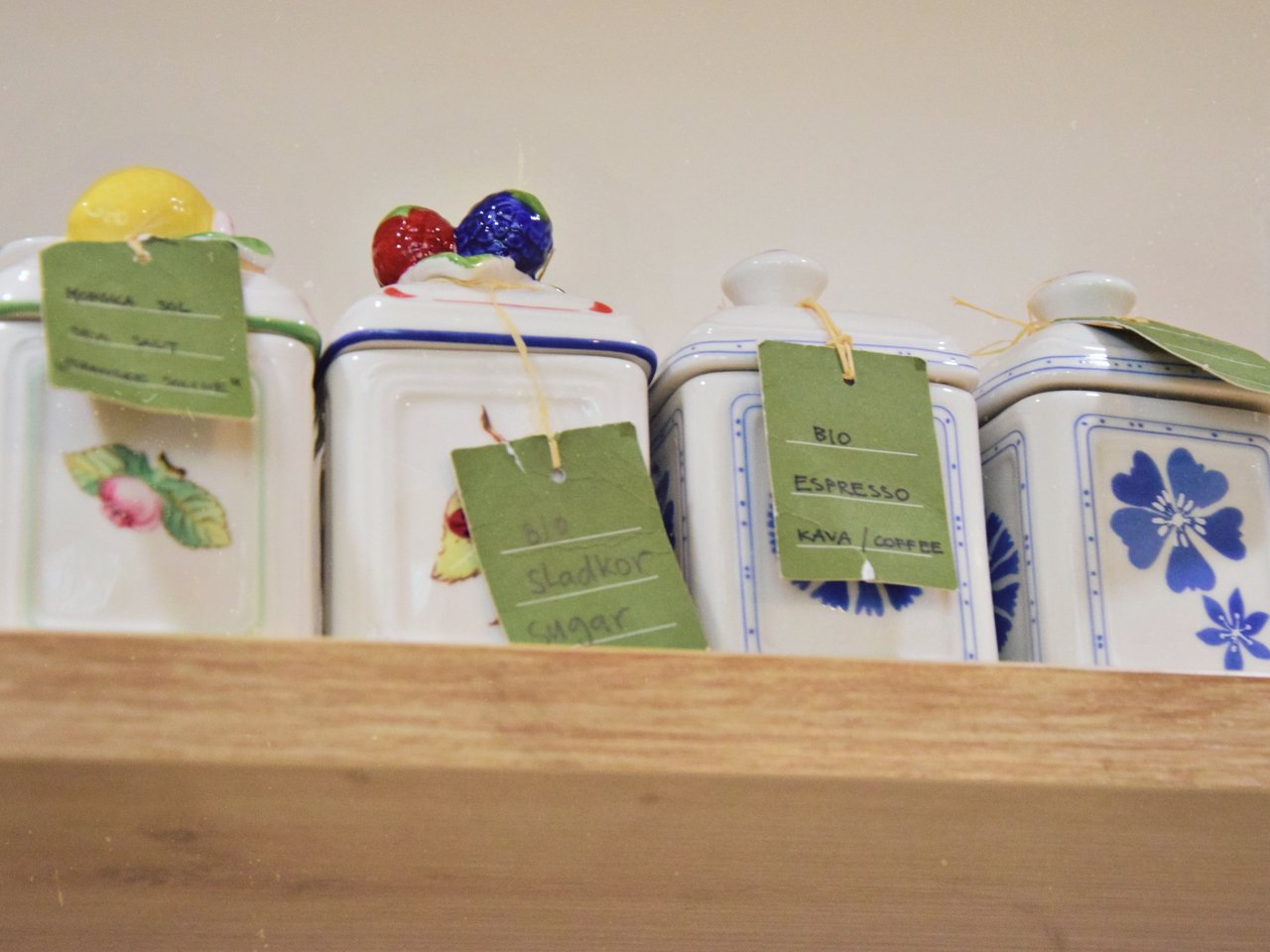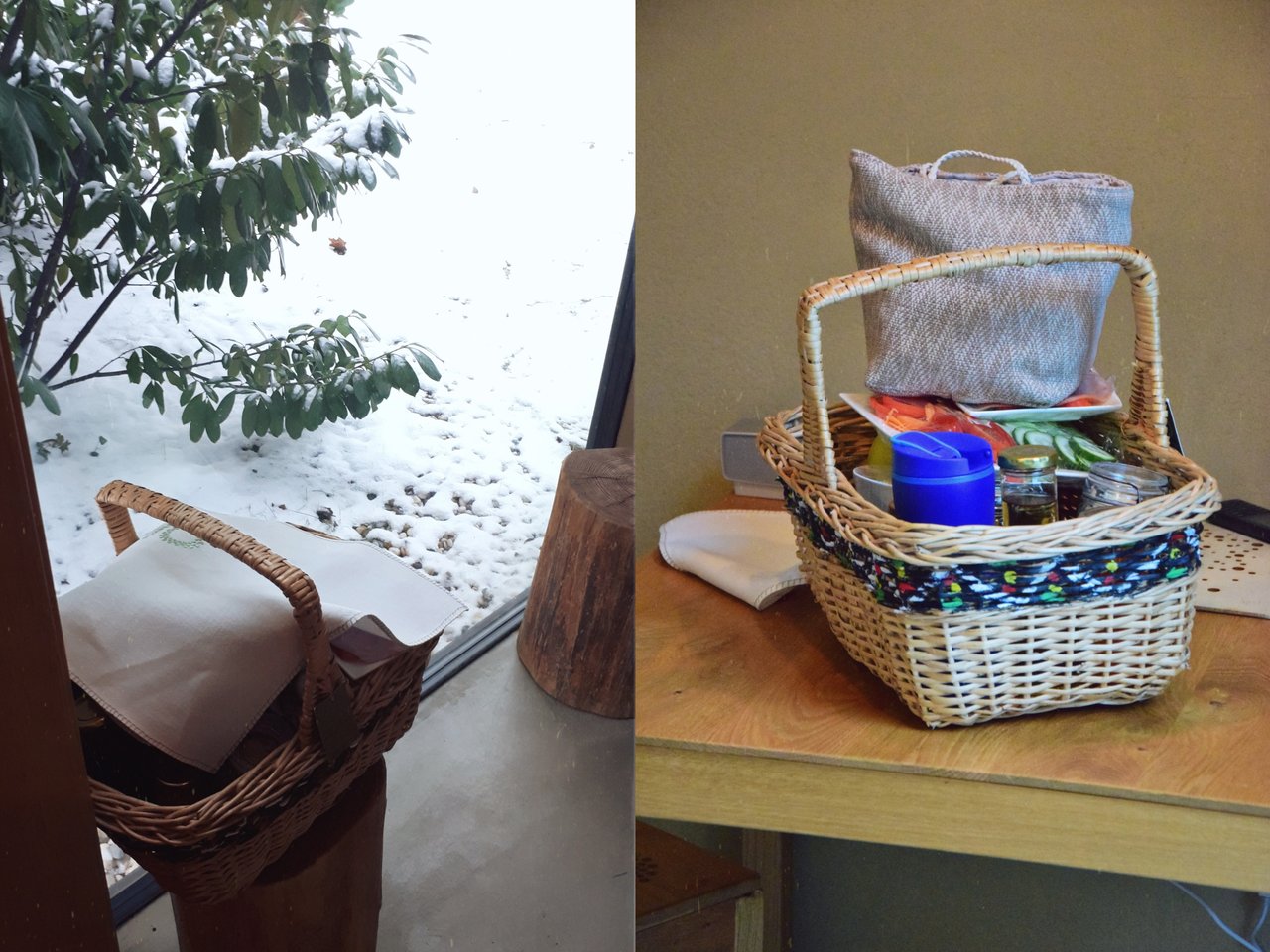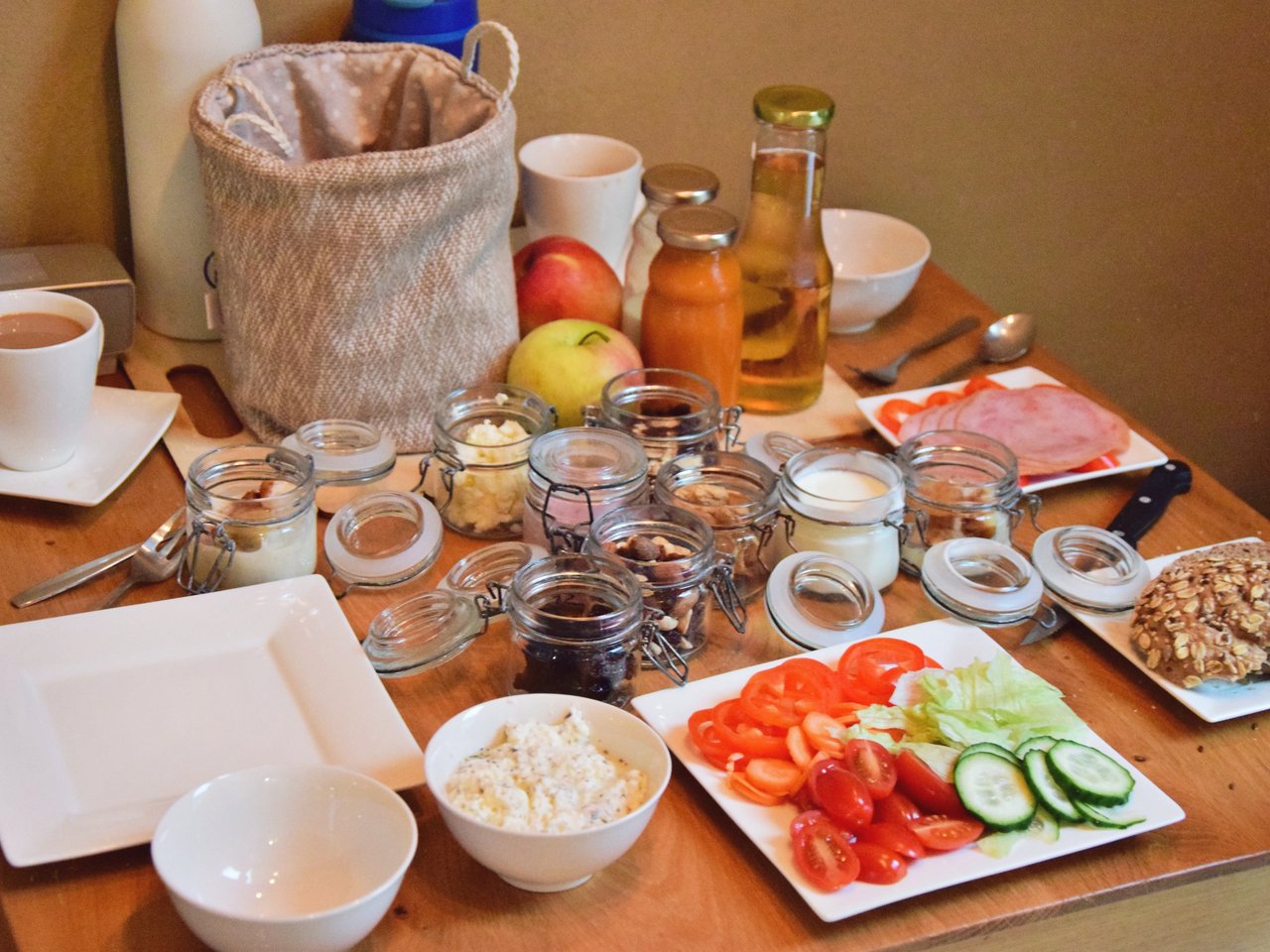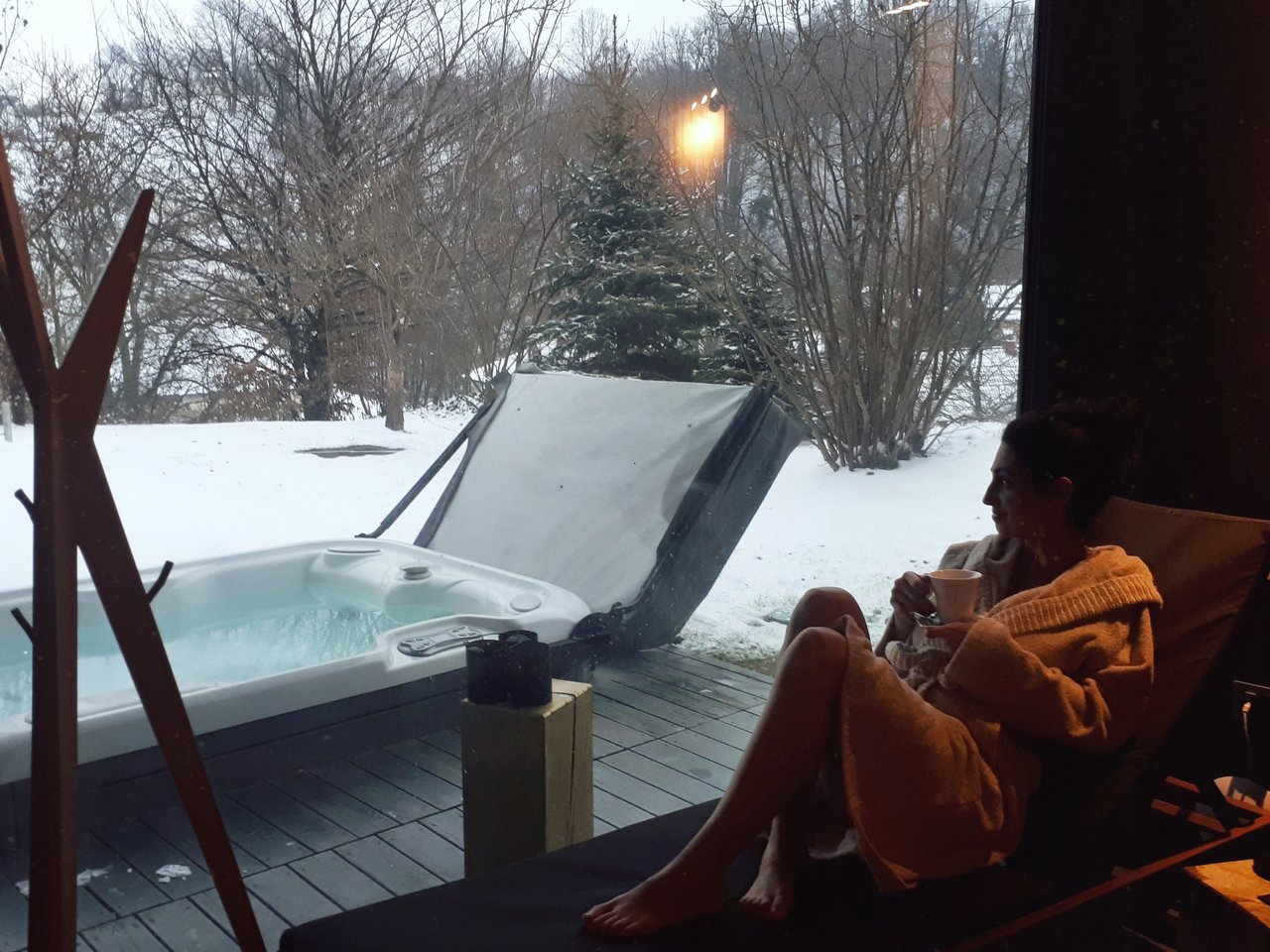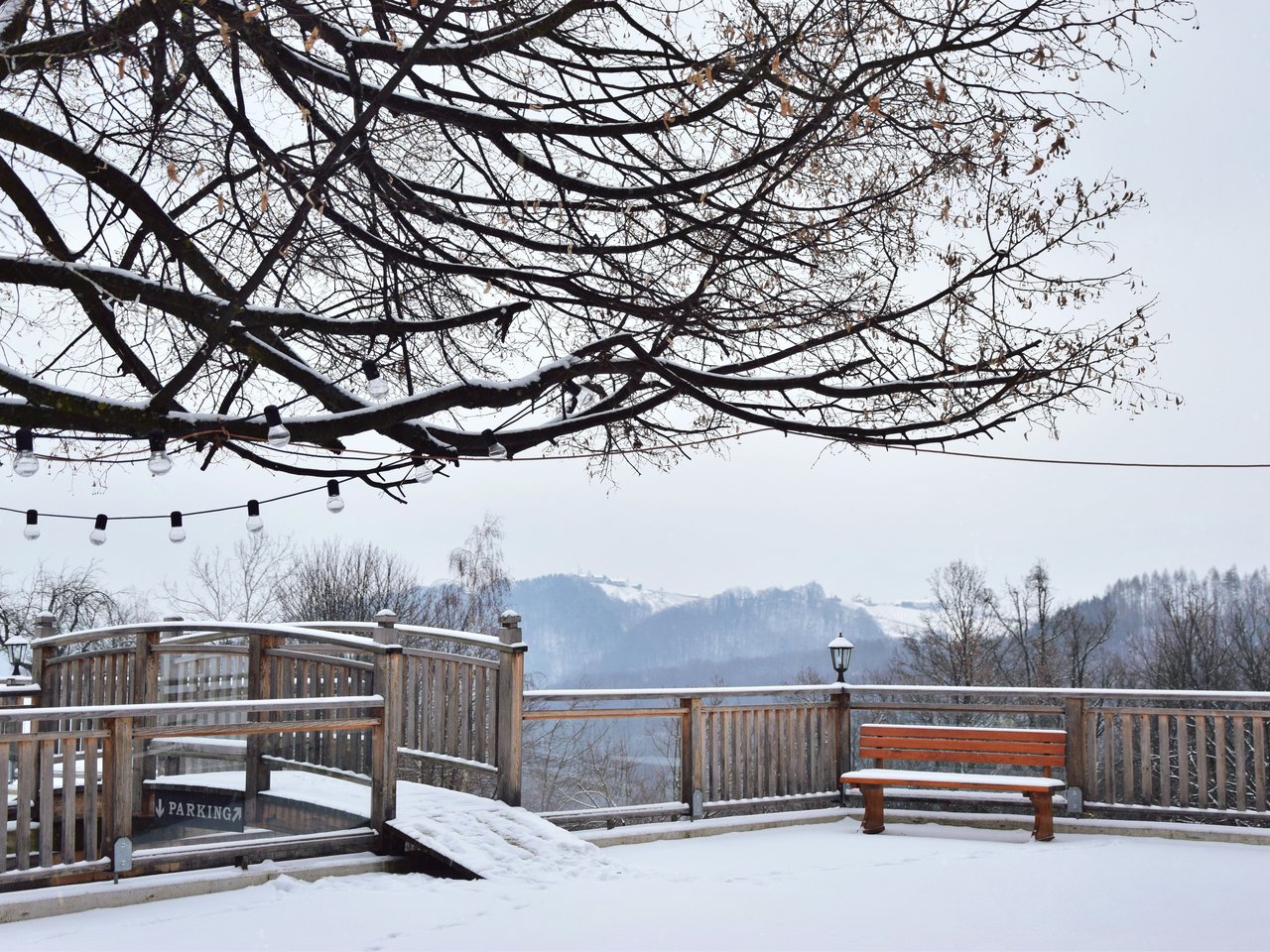 What to visit?
Local chocolate shop Olimje
Jelenov greben,  offers an amazing view from the hill to the village, free deers and roe deers meditating in the woods, a restaurant and a small gift shop with local delicacies (boletus, pumpkin seed oil, home-made jams...)
The land of fairy tales and imagination is very close to the Ridge Crest (Jelenov greben), a fun place for kids and adults made with a lot of ingenuity, which will often make you stop while you walk through it and make you laugh.
Olimje castle, known as a Monastery where you can find an old pharmacy filled with indoor frescoes
Terme Olimia (you can get 15% discount for a day entry if you are staying at the Ortenia apartments) 
Kozjanski park, natural park
Where to eat?
Amon, rustic restaurant,  provides a top service where you can enjoy local specialties as well as a top quality vegeterian menu. In addition to the restaurant, in spring you can see a large orchard, visit the golf course as well as a small shop that is home to local delicacies. I was delighted with the ginger and chili liqueur that was served to us before the meal.
Jelenov greben, is located on a small hill with a magnificent view, and a definite plus are the deers themselves in front of the complex. It's a shame that the restaurant serves the home specialty- deer meat. Certainly I recommend to try the chestnut liqueur.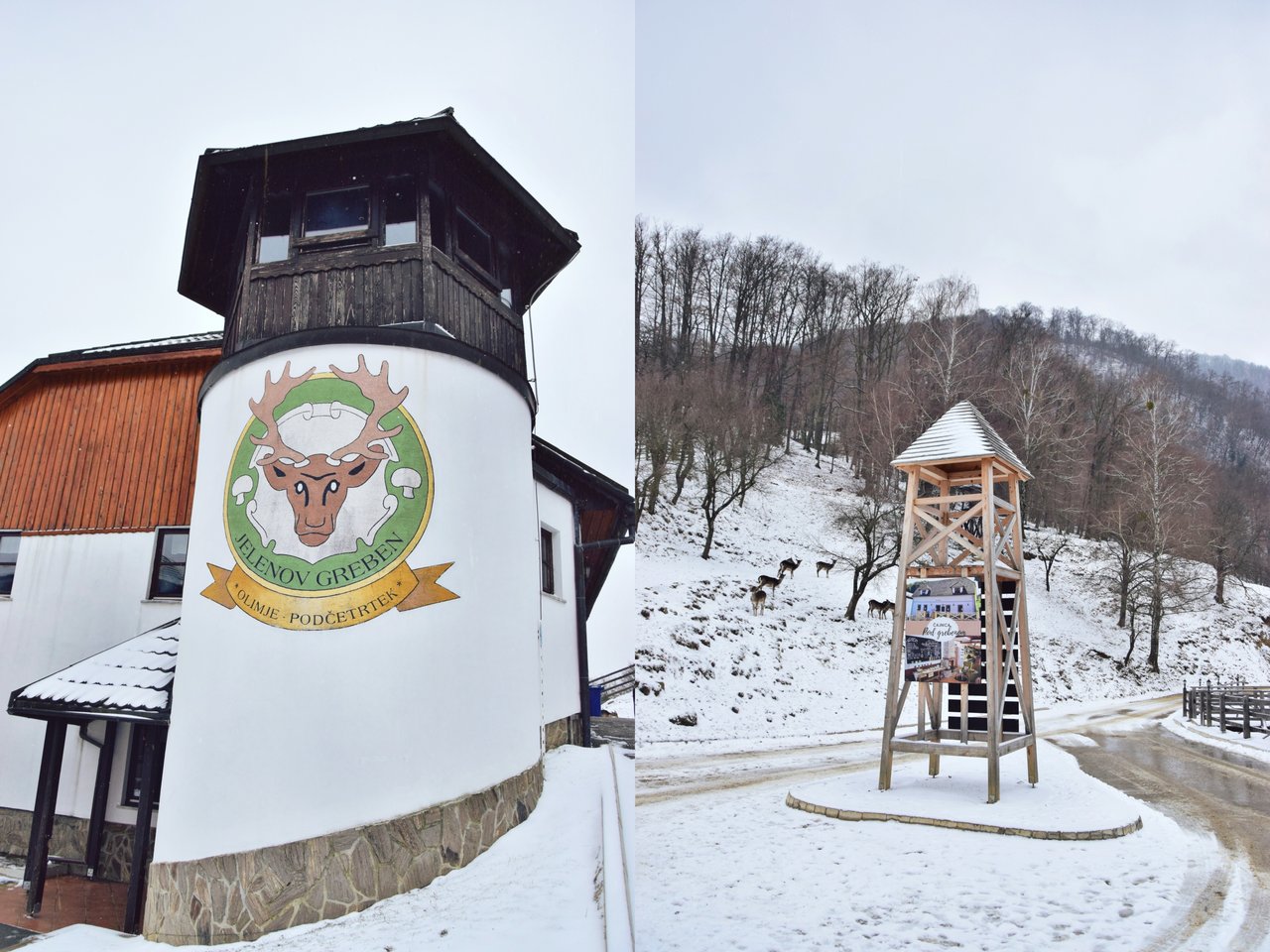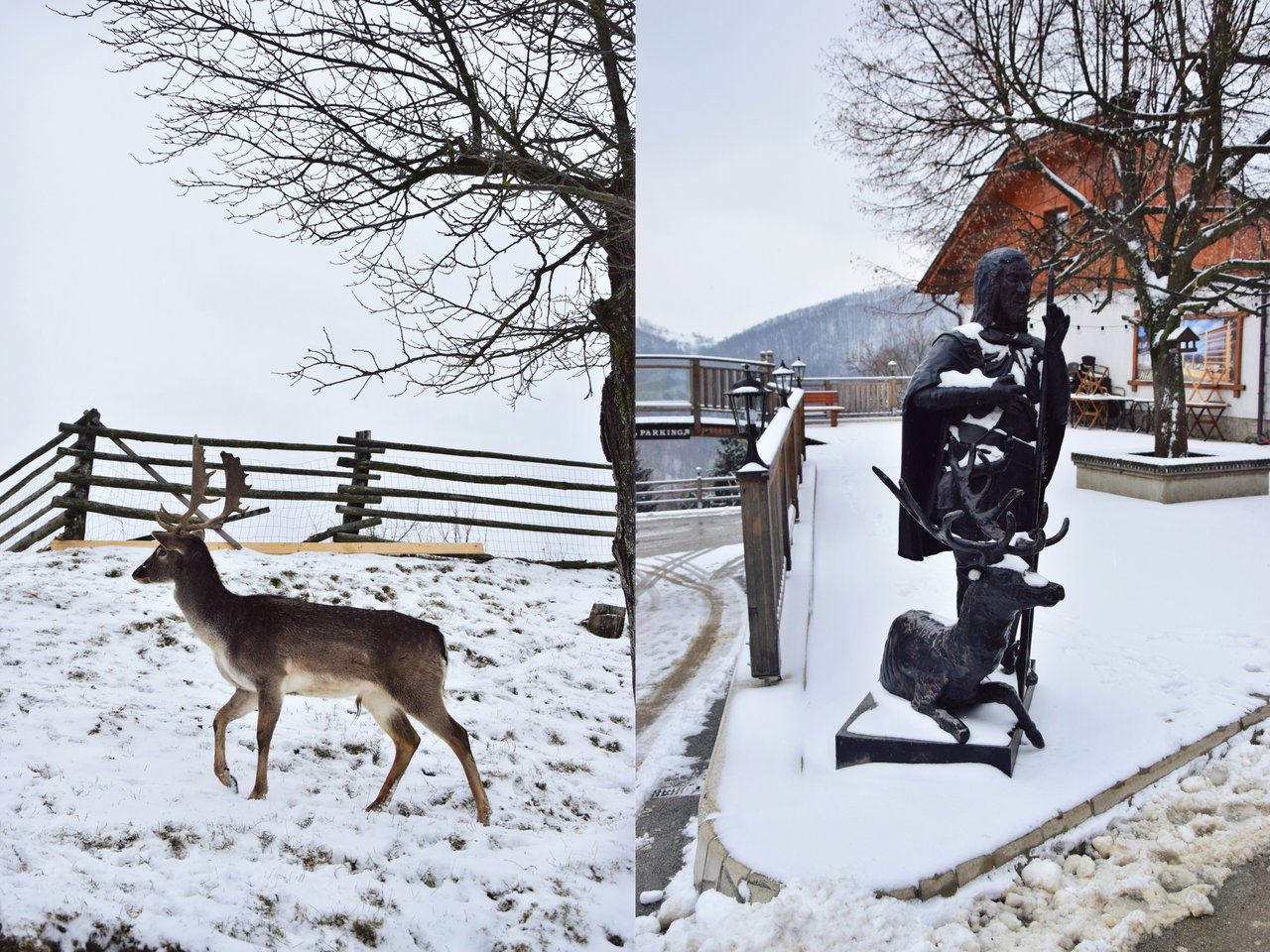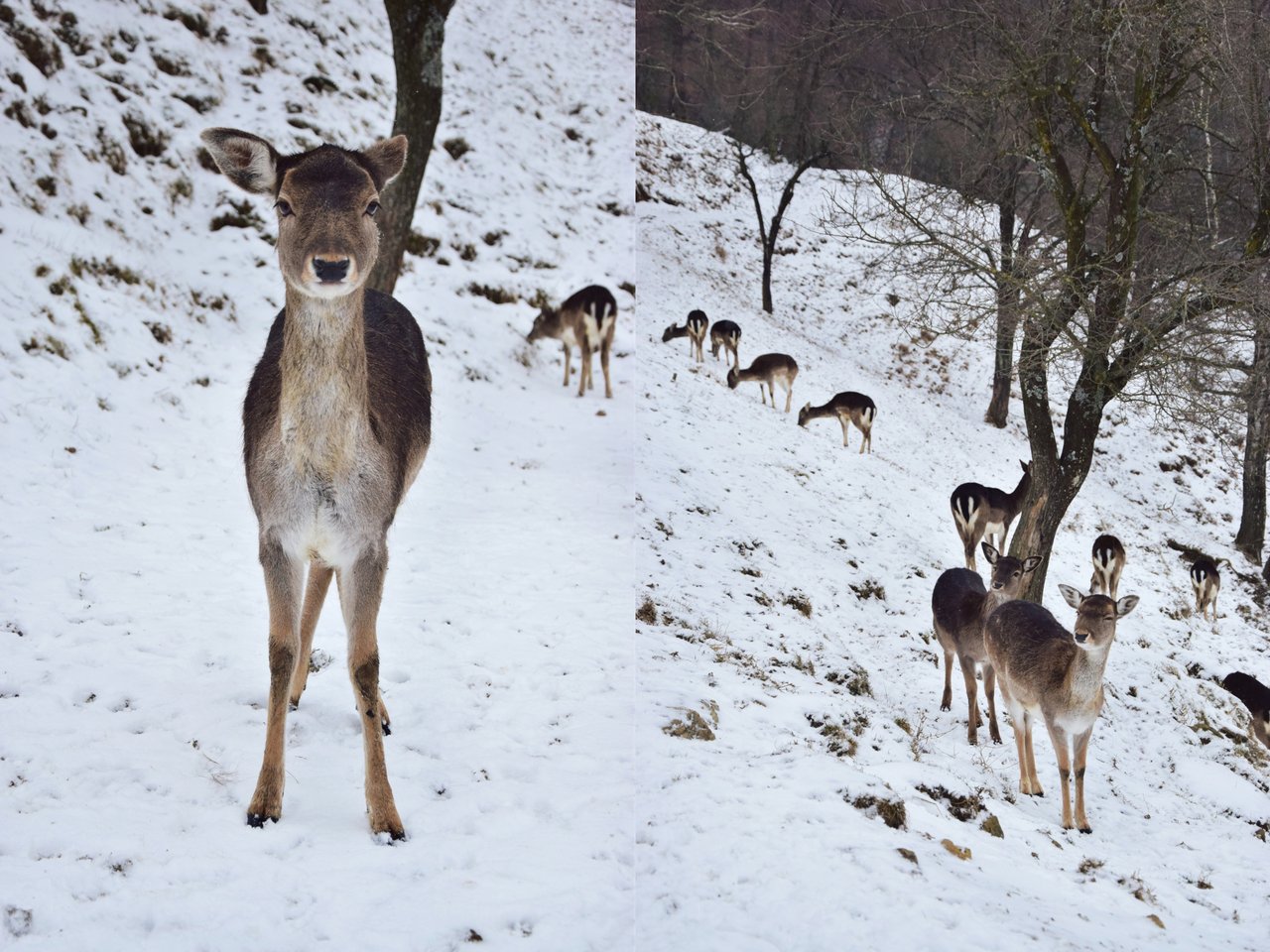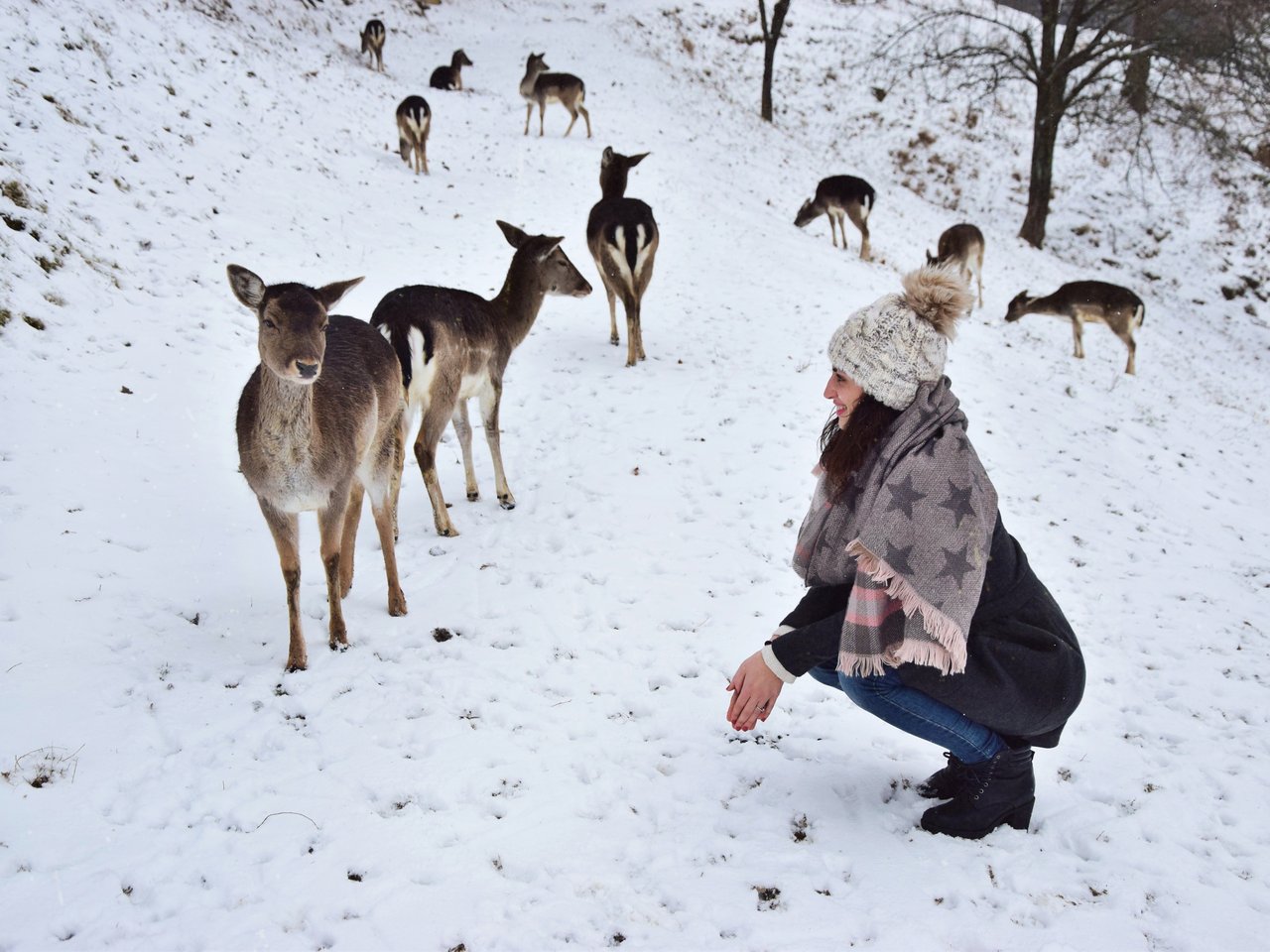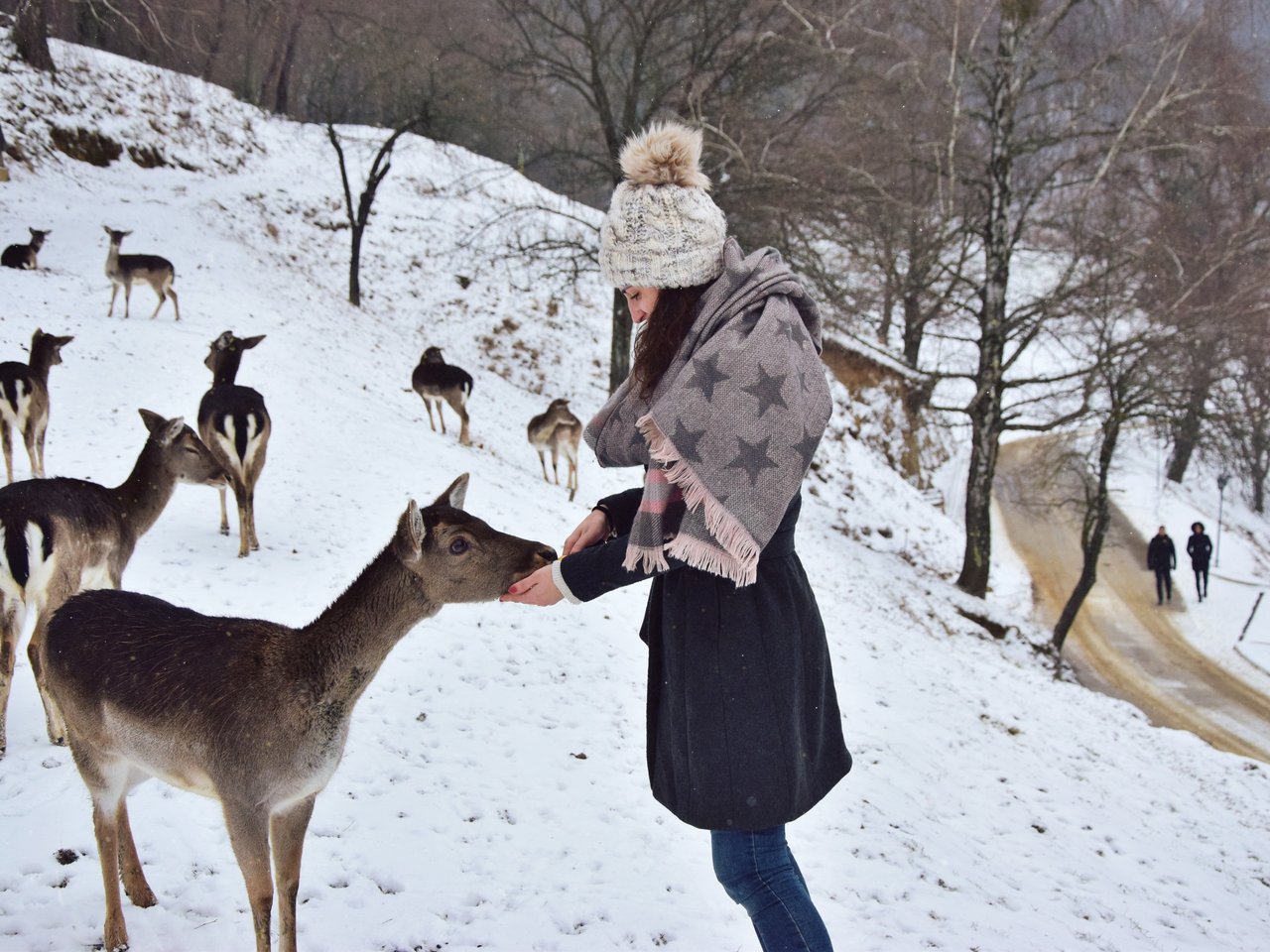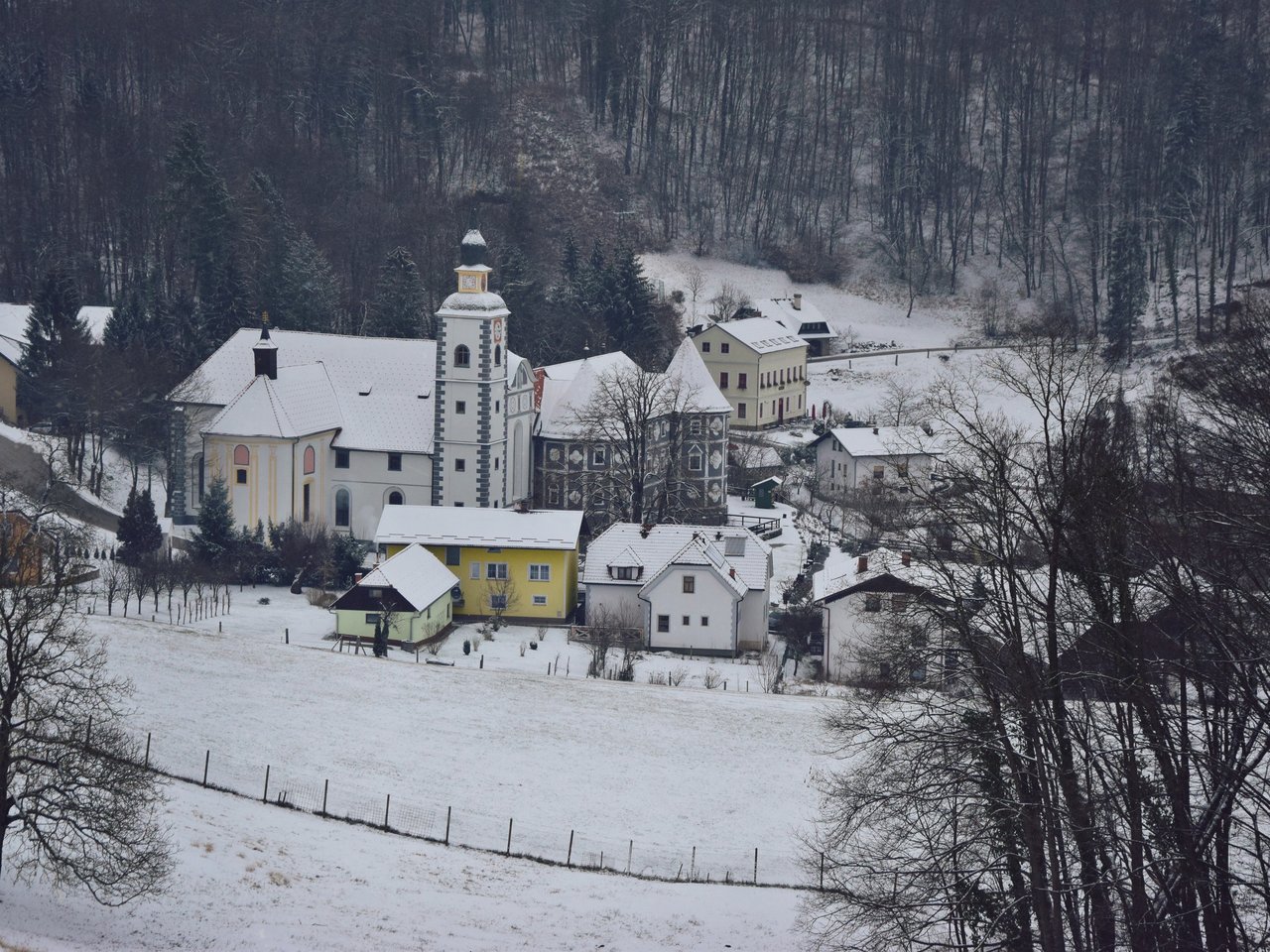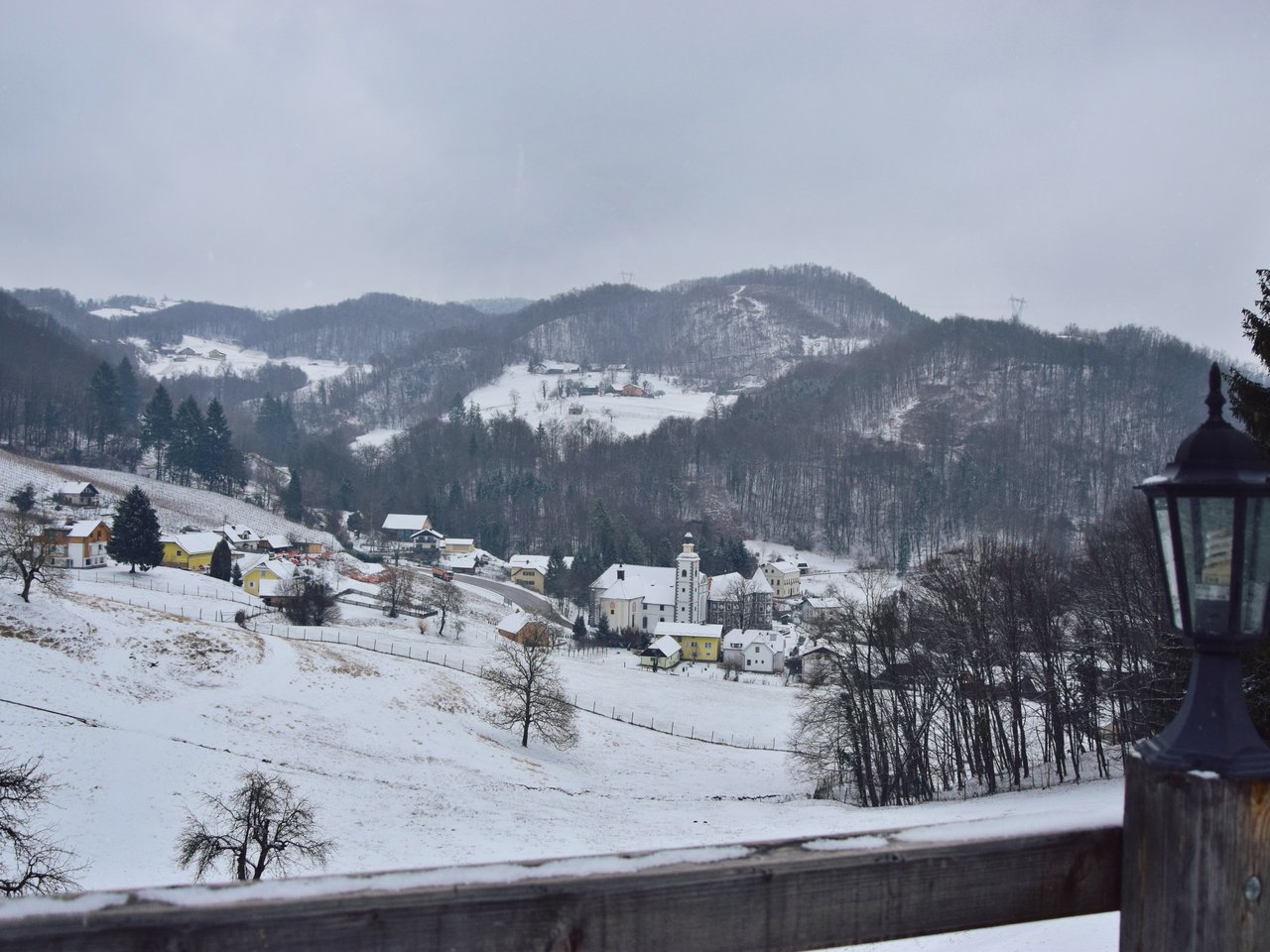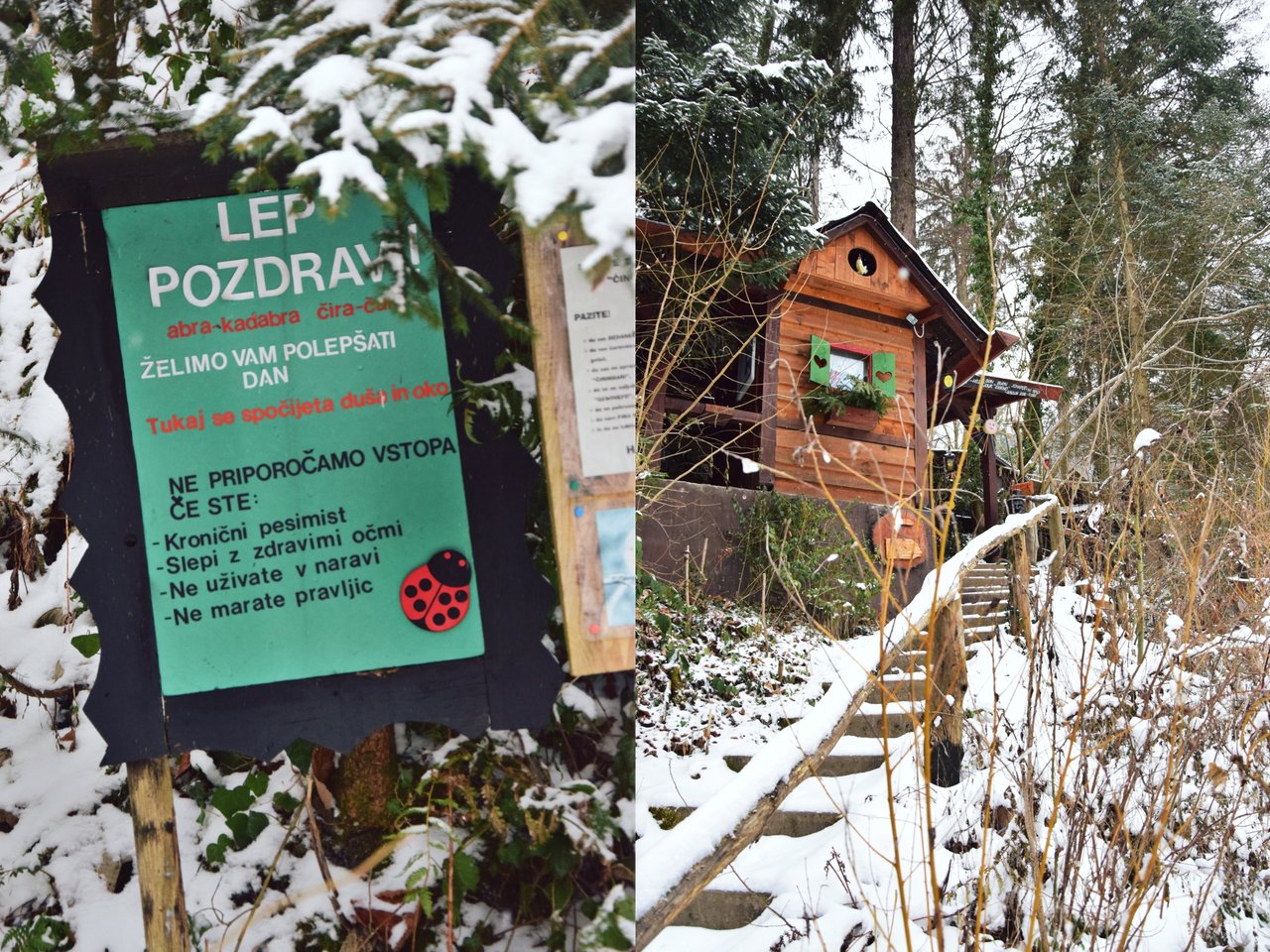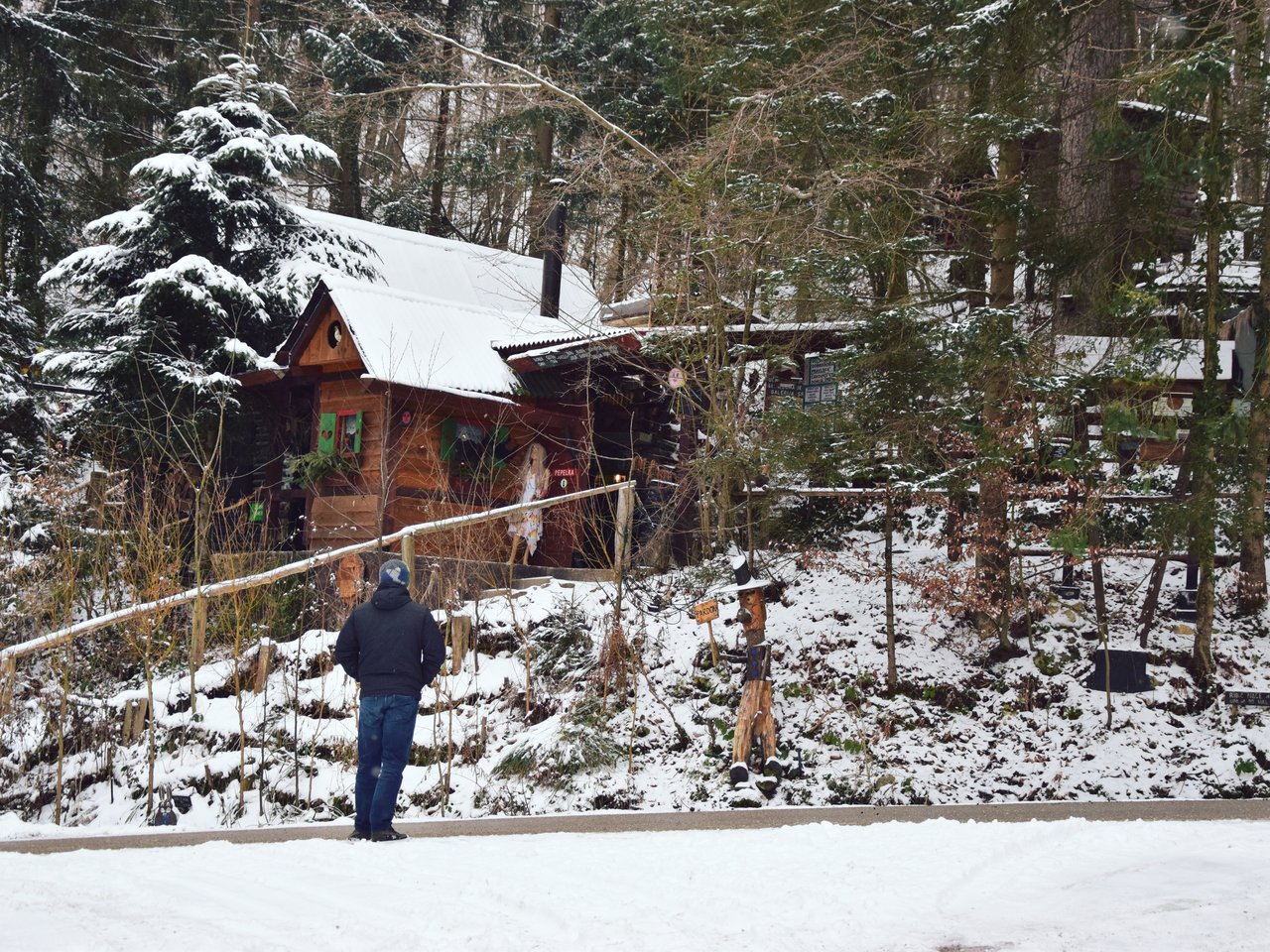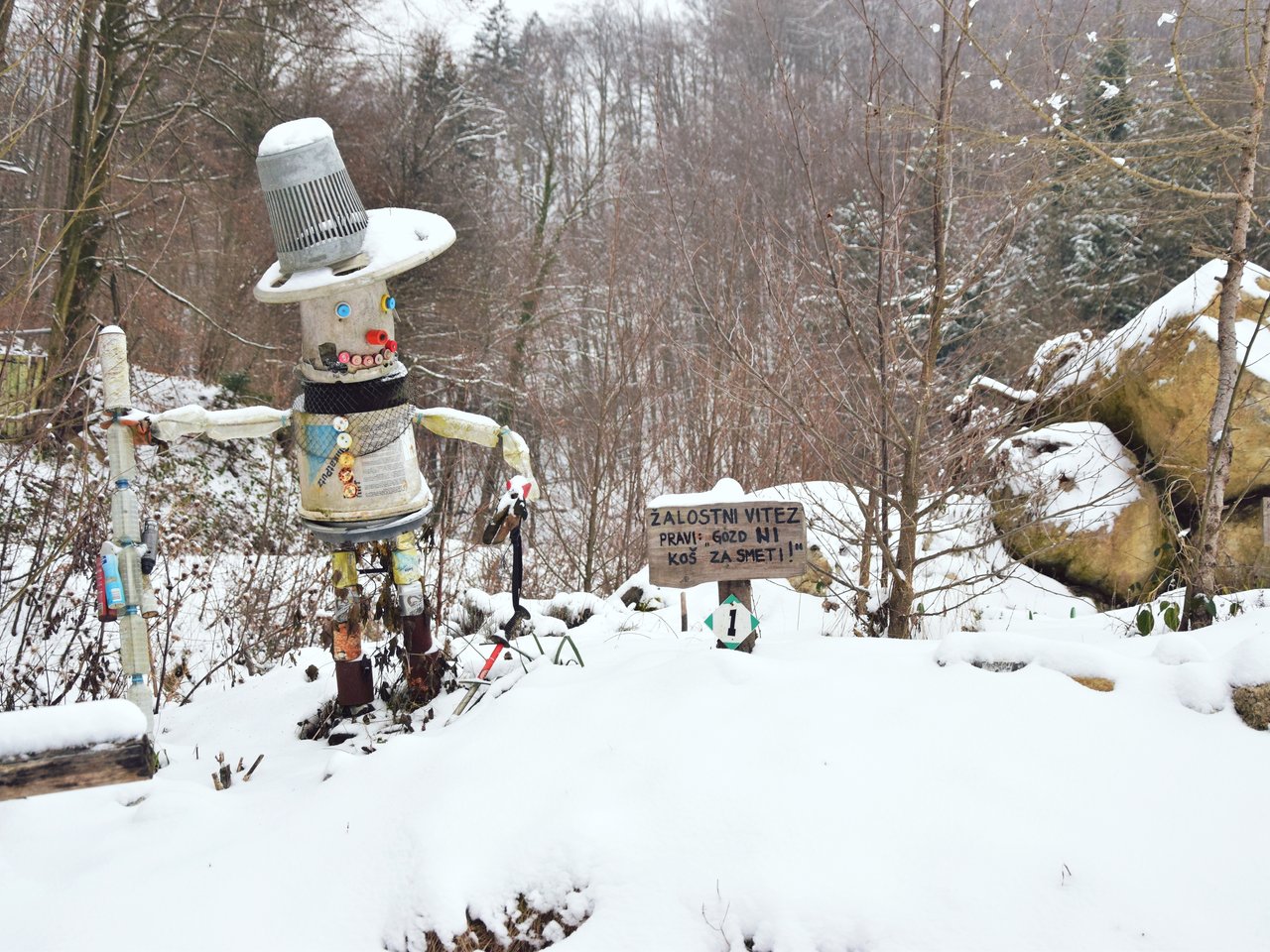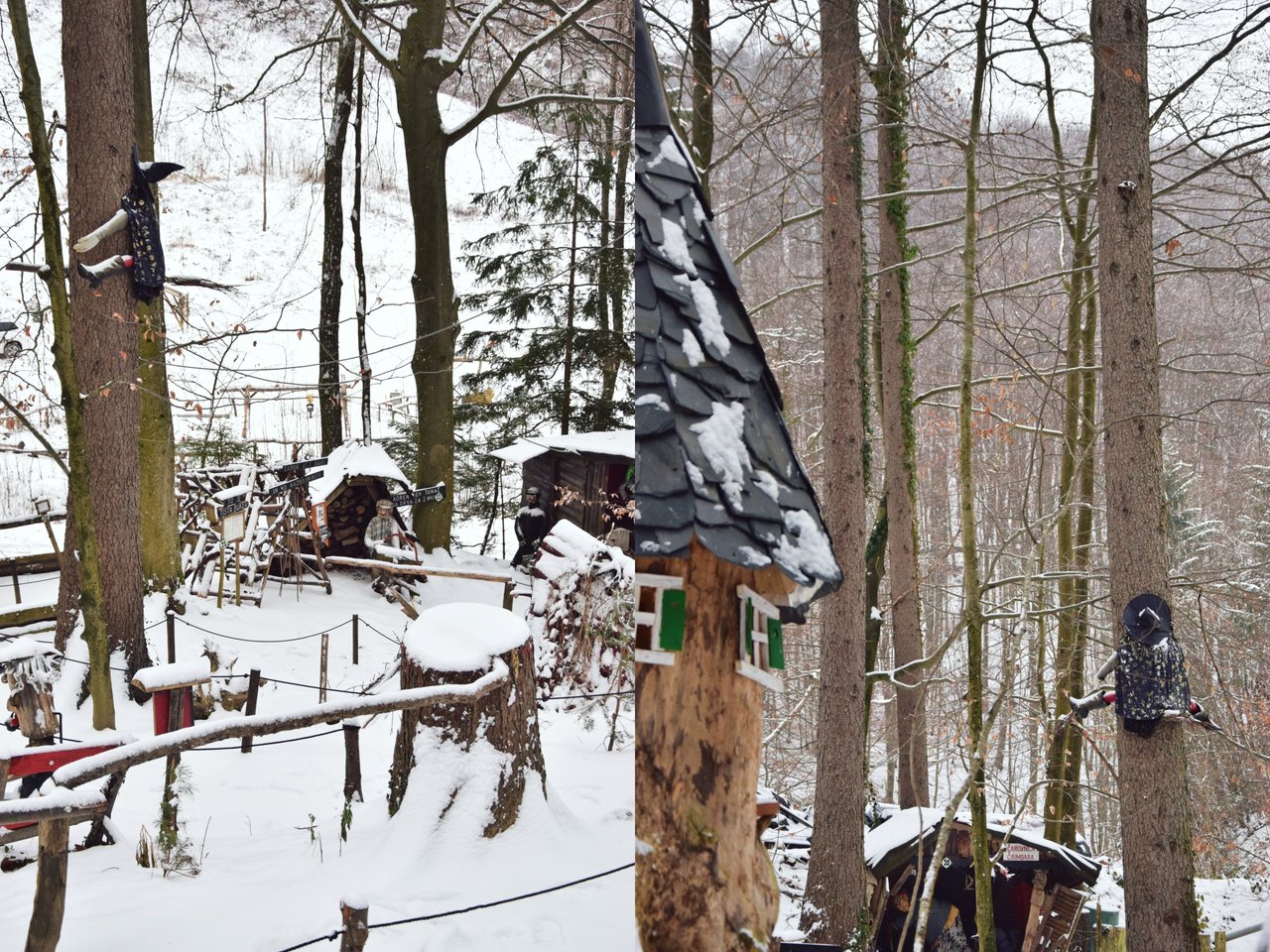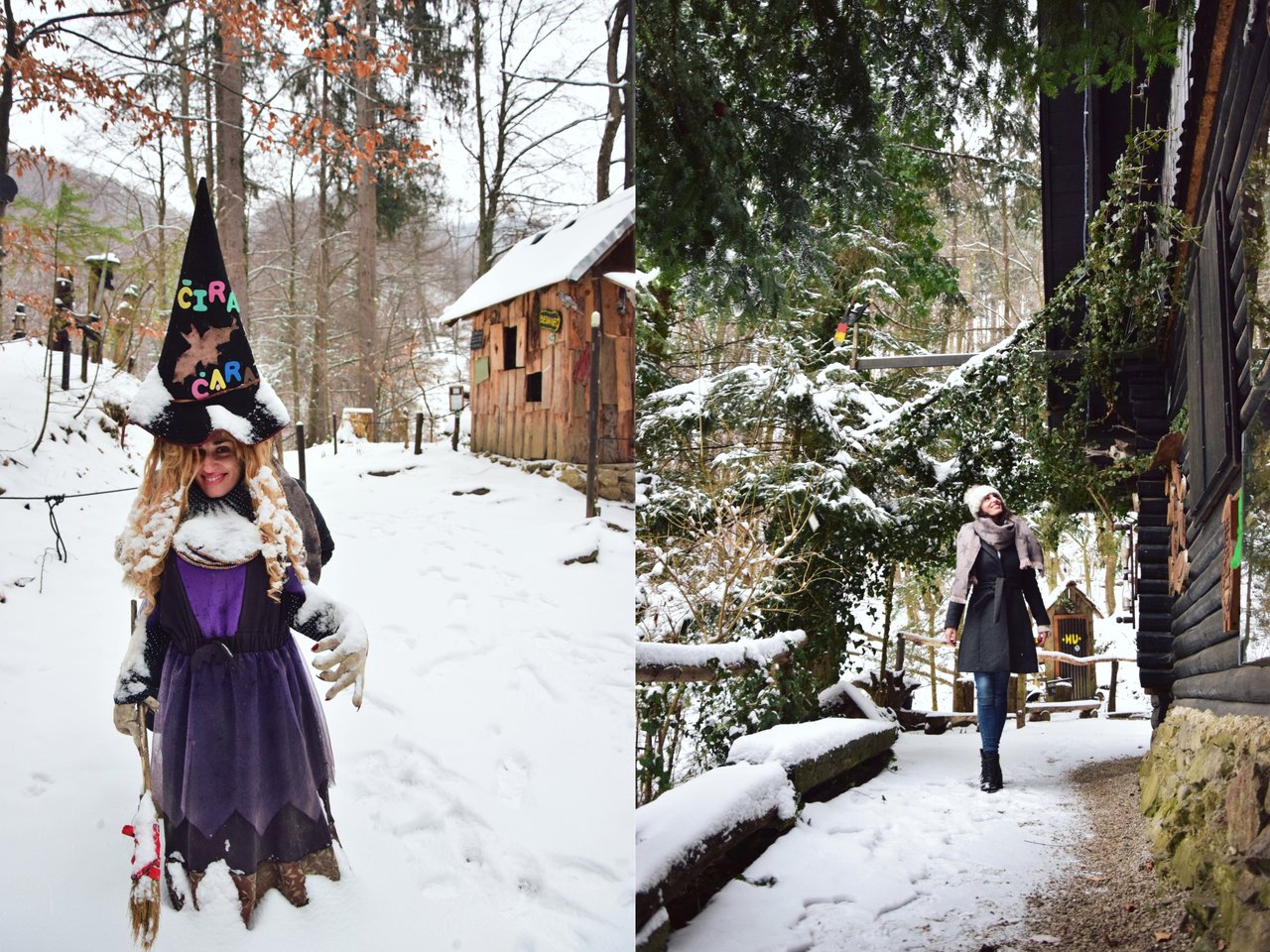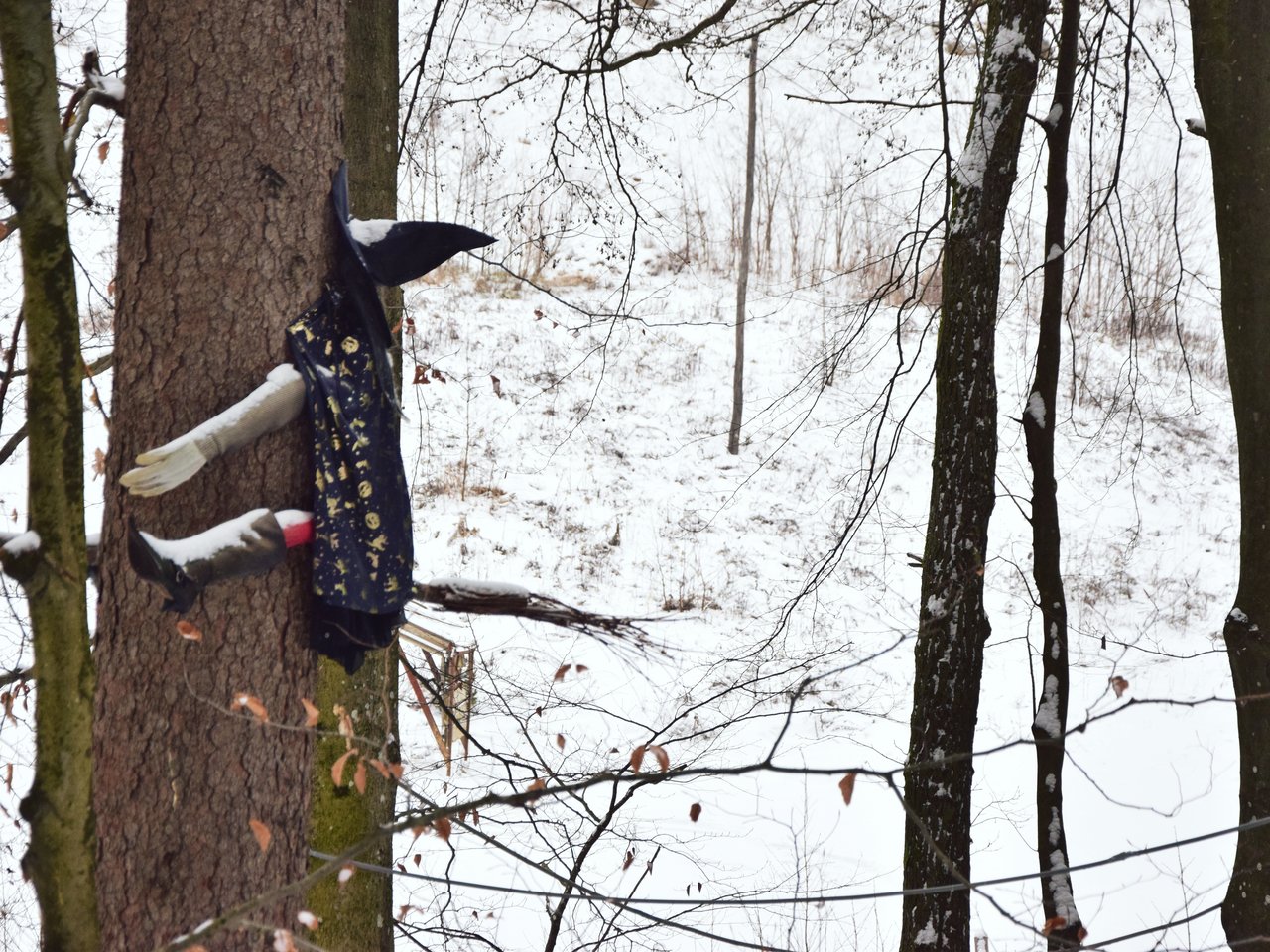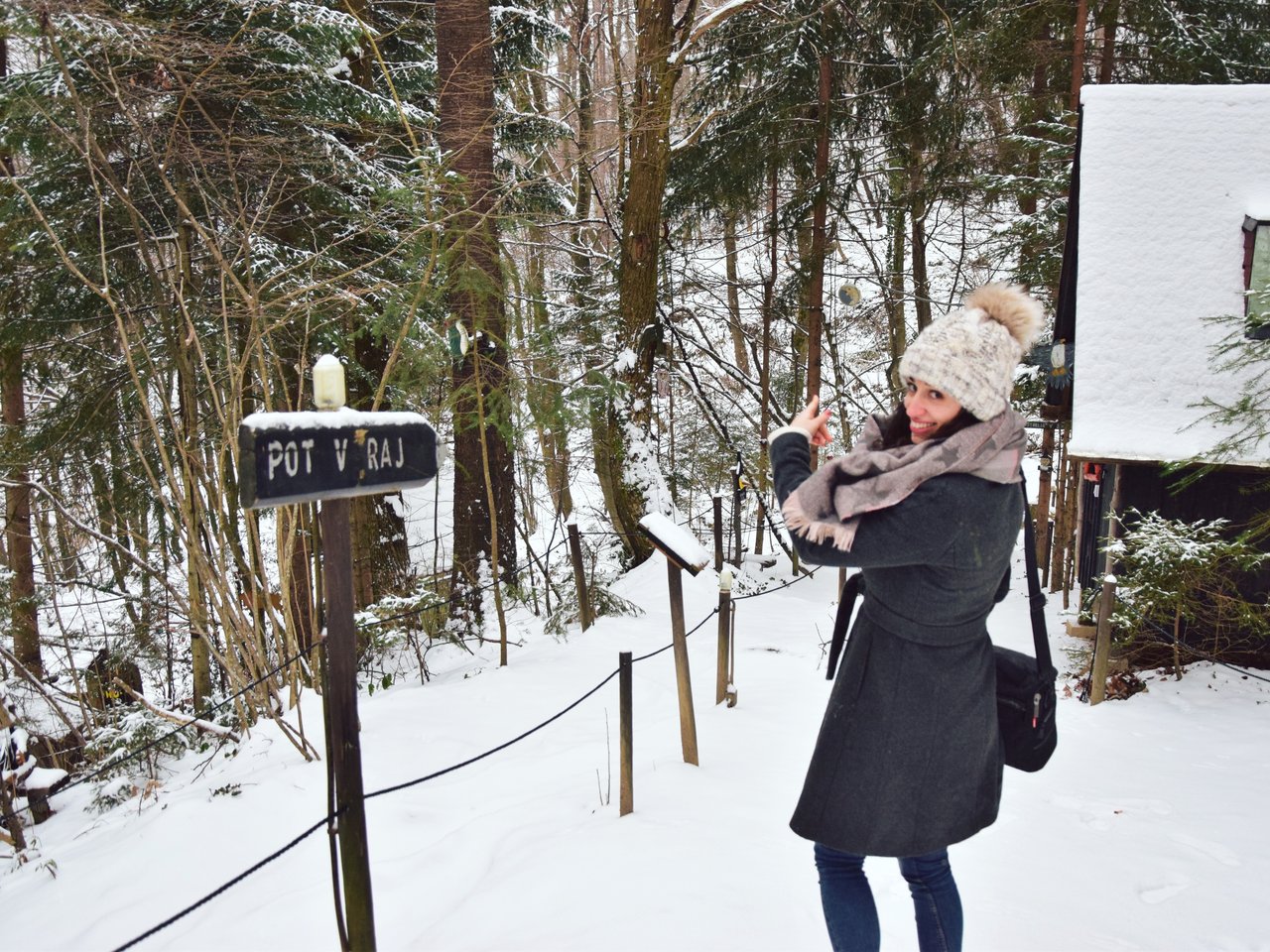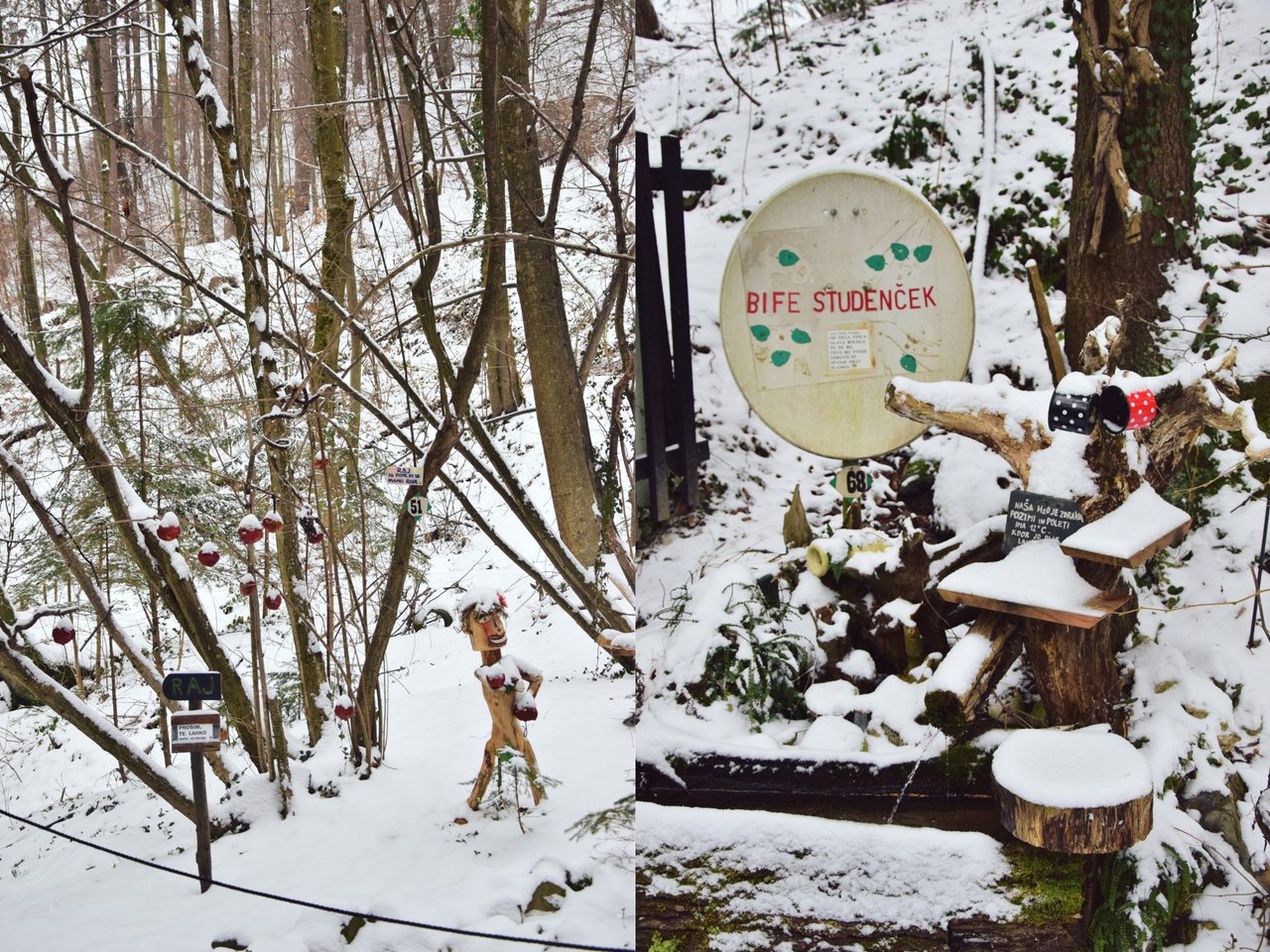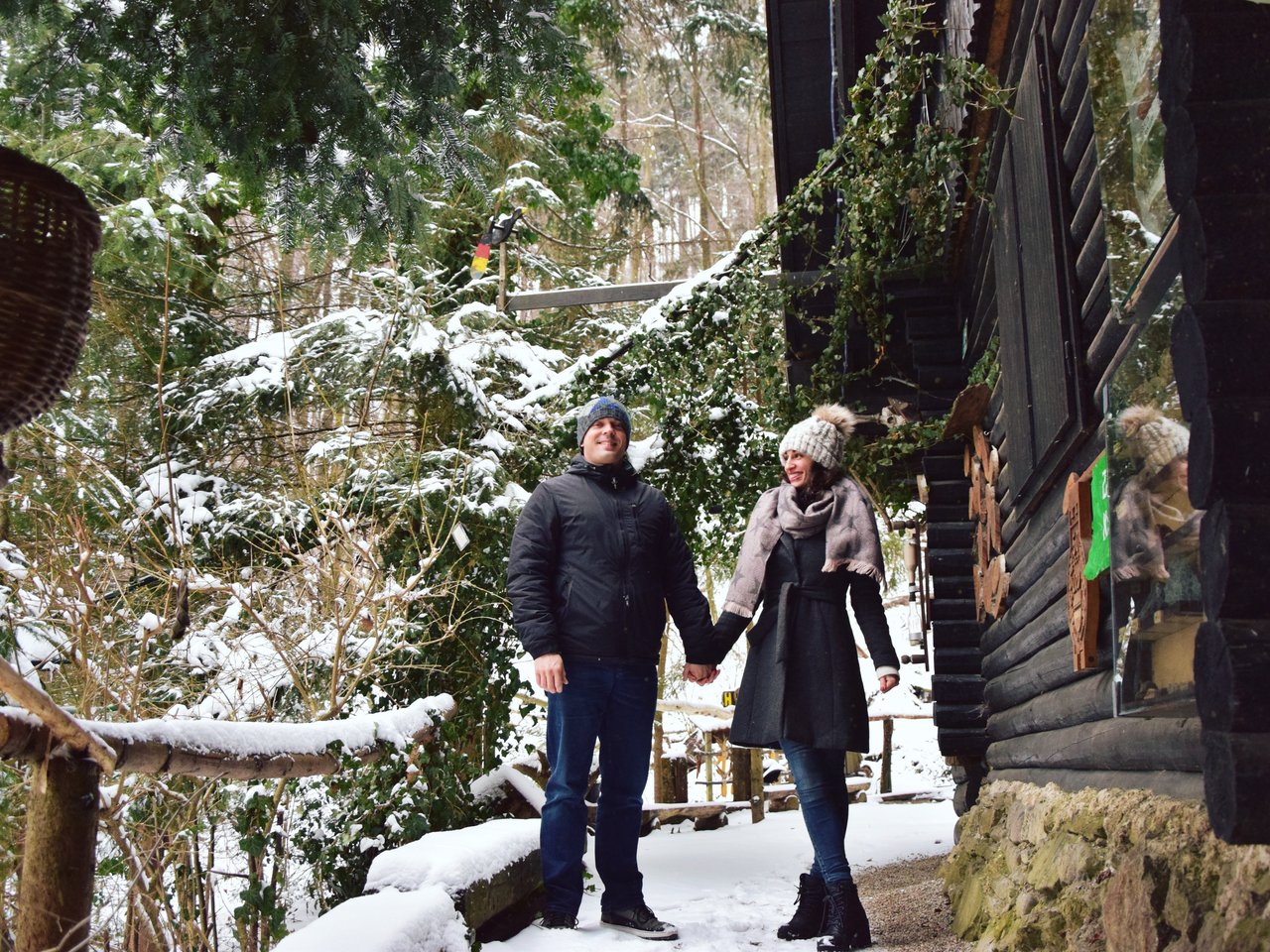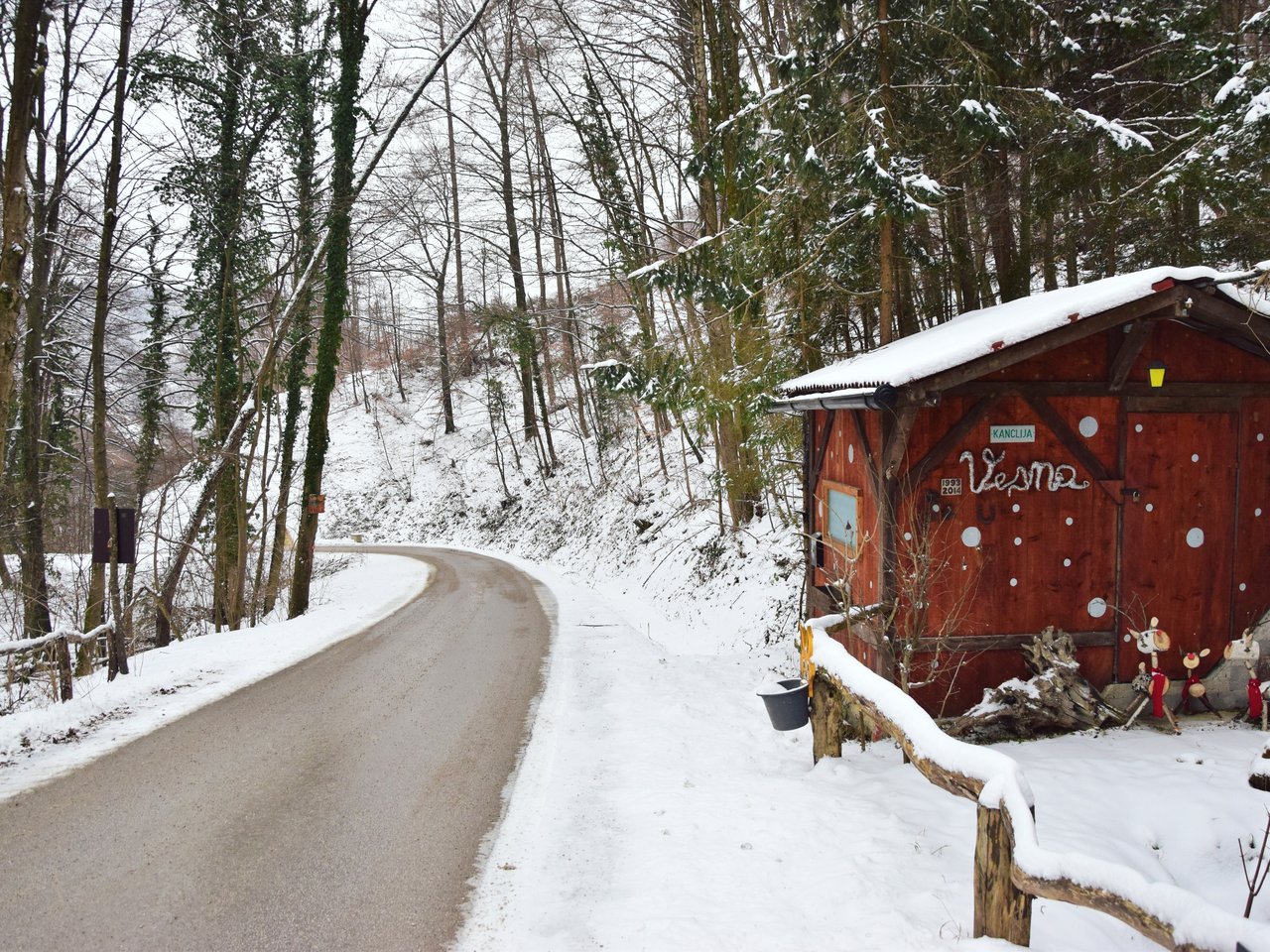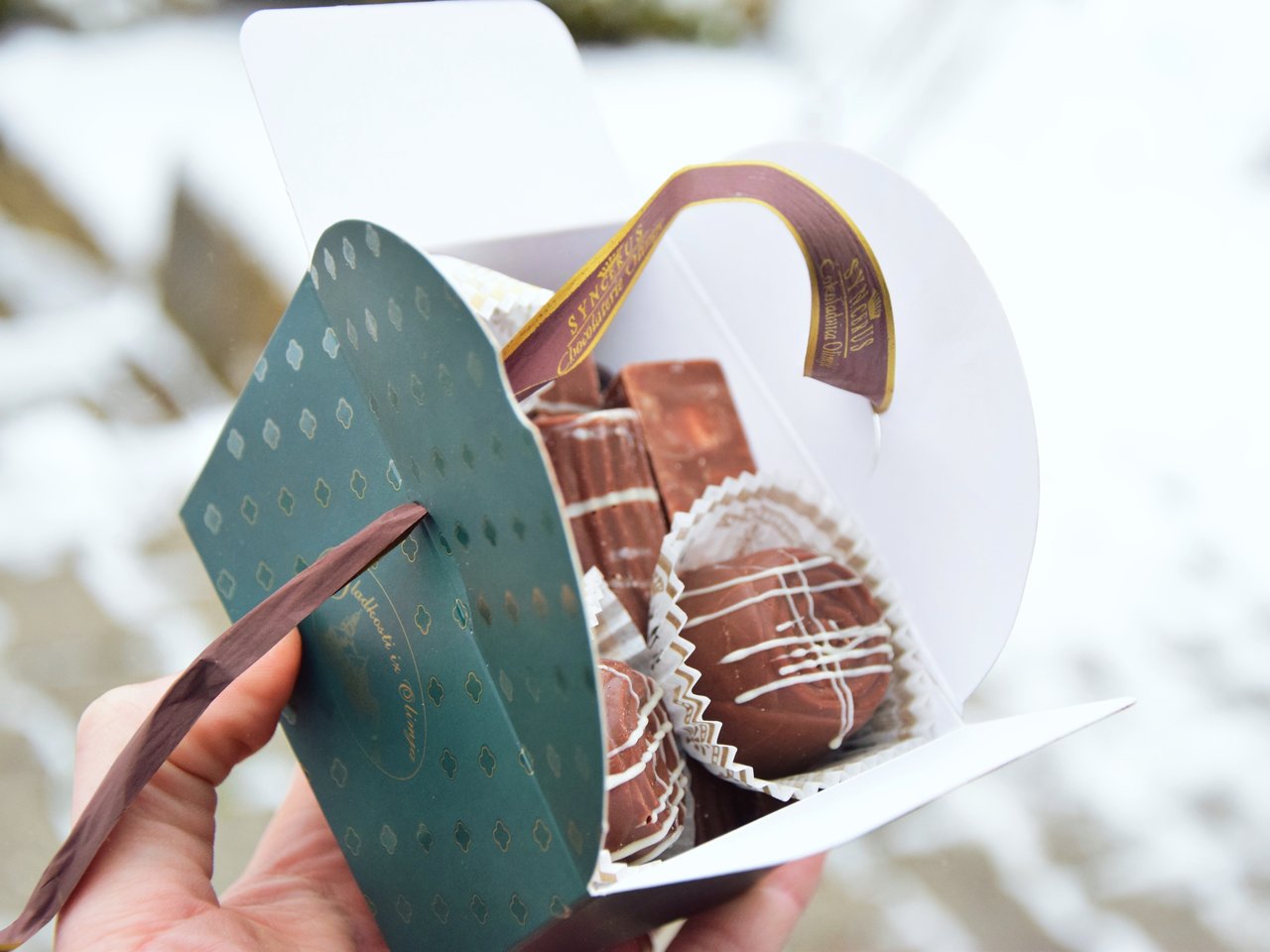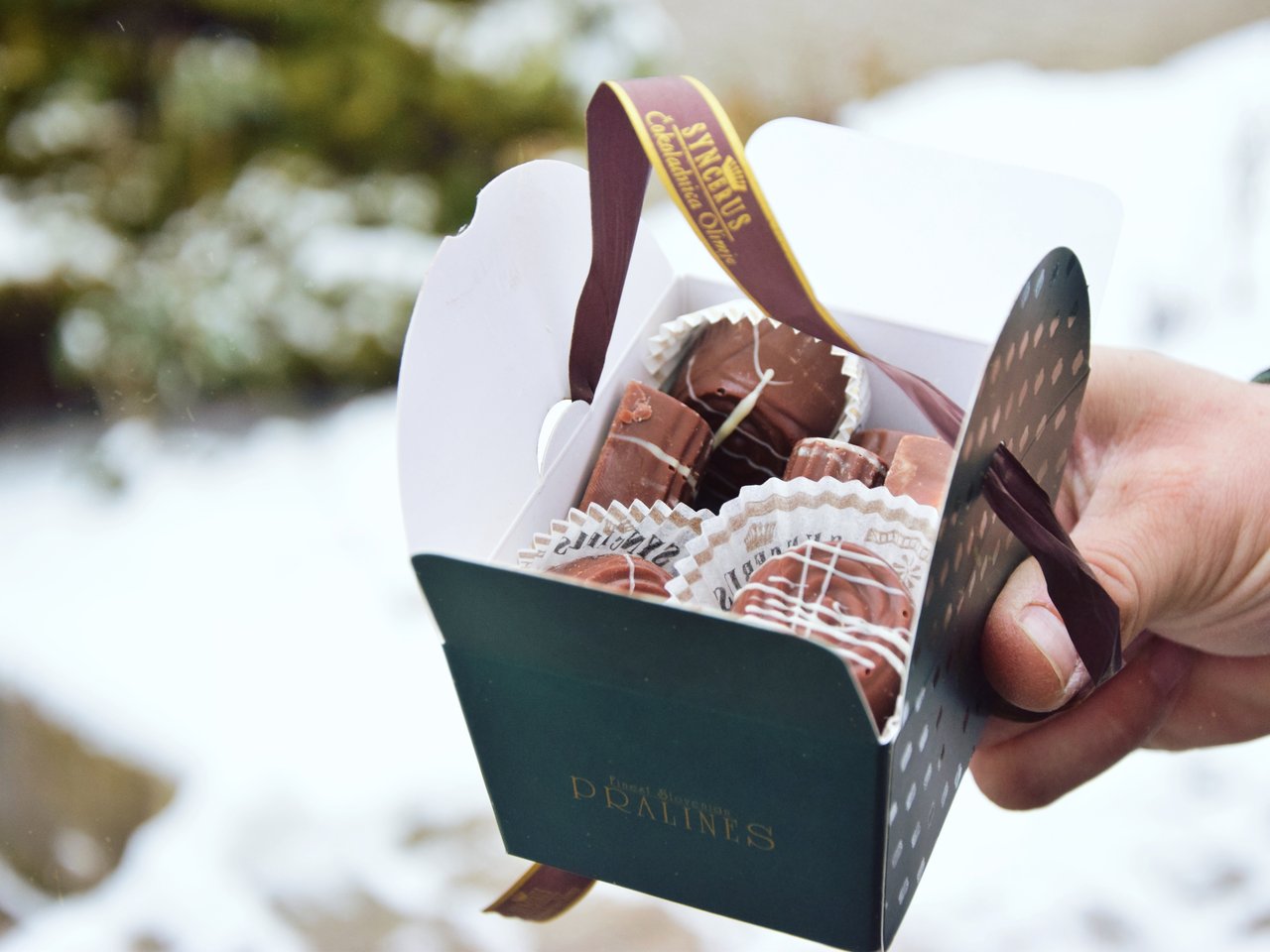 A winter idyllic setting for a romantic getaway / retreat in nature, but also for singles who want to enjoy their peace and quiet, away from all, in the heart of a charming resort and untouched nature.
We visited Podčetrtek for the first time and discovered Ortenia where we were the only guests that allowed us full privacy (although I believe it always guarantees privacy, since there are 3 houses with 6 apartments and one common room) and the snow has provided us a complete fairytale experience, but I think it's beautiful in spring as well when it's all blossoming and when you can spend more time outdoors, riding a bicycle or hiking.
On your way back (if you are going to Istria), you will also find the place of Trojana where you have to try the famous donuts. So good!!
Find some useful links below that might help you organizing your getaway in Podčetrtek: