10 days on this desert Canary island, a place that will make you breathe deep!
Last October, we decided to take a break  and go somewhere to completely disconnect and relax (when you work in tourism, summer isn't that peaceful home), surrender to nature and enjoy ourselves.
Fuerteventura seemed like the perfect choice to experience what we were searching for and we most definitely were not wrong!
Fuerteventura, meaning strong wind, is part of the Canary islands located in the Atlantic ocean and it is the closest island to Morocco's coast.
October is the ideal time to visit this place because there are no too many tourists, the temperature is always above 26-27C degrees to 30C degrees, it is not hot due the wind that is constantly blowing, but is really warm though.
The ocean temperature is supposedly around 20C degrees, so even I managed to go into the ocean and enjoy the waves and not the swim, because you can so rarely find a beach where you can actually swim. The waves are pretty big, so you can laugh, jump and play in the water or surf of course, so I felt I was a kind again.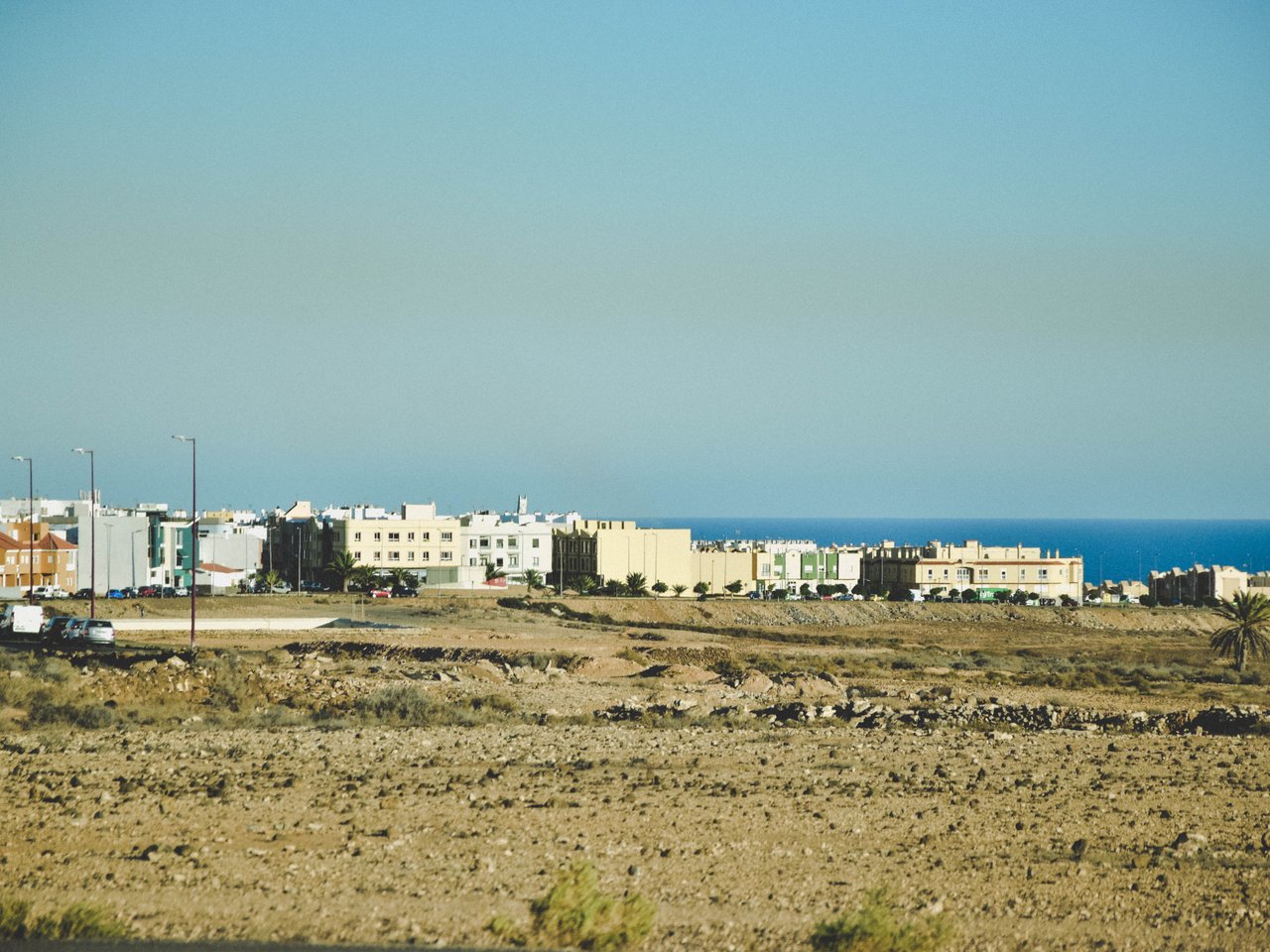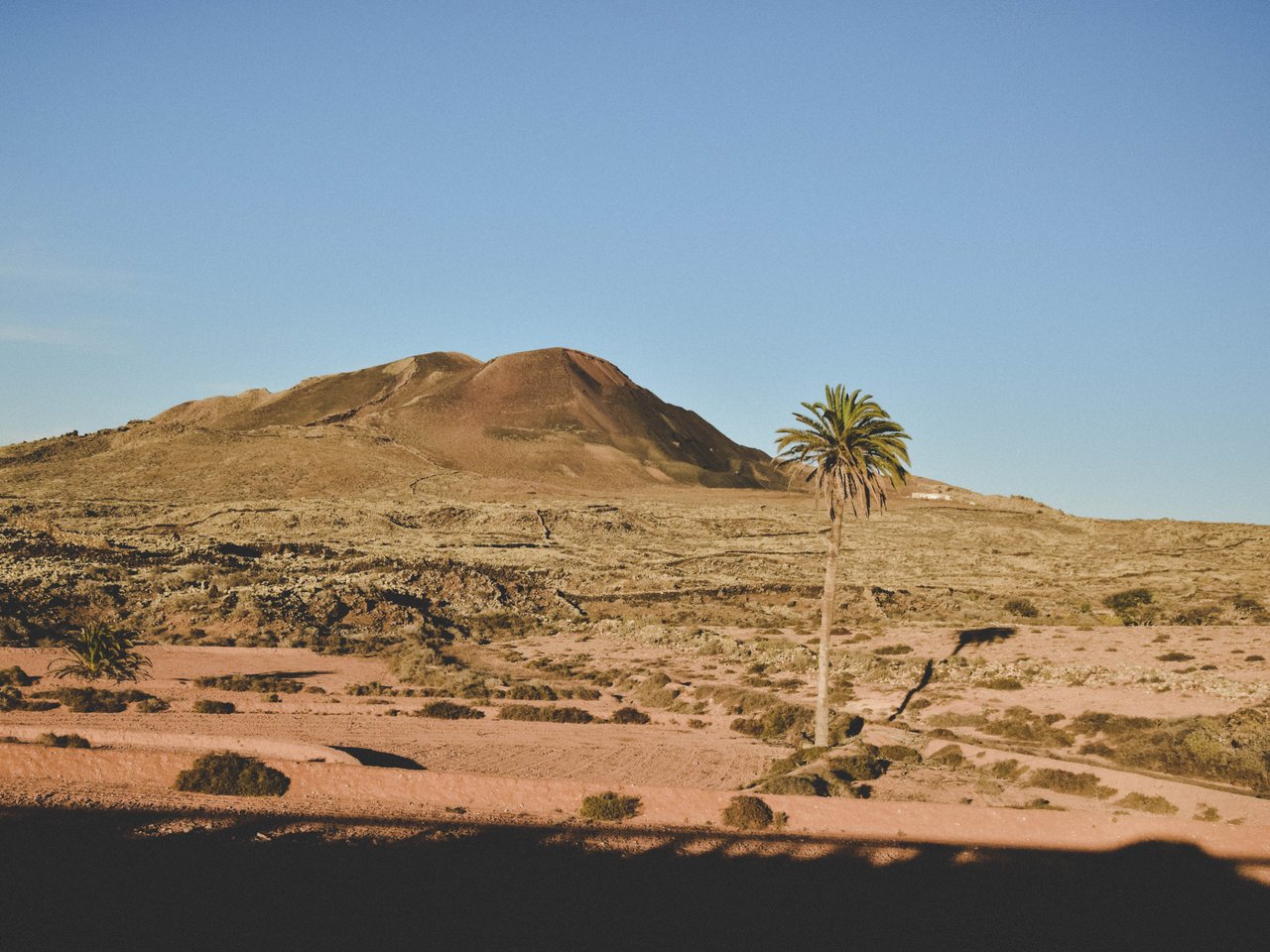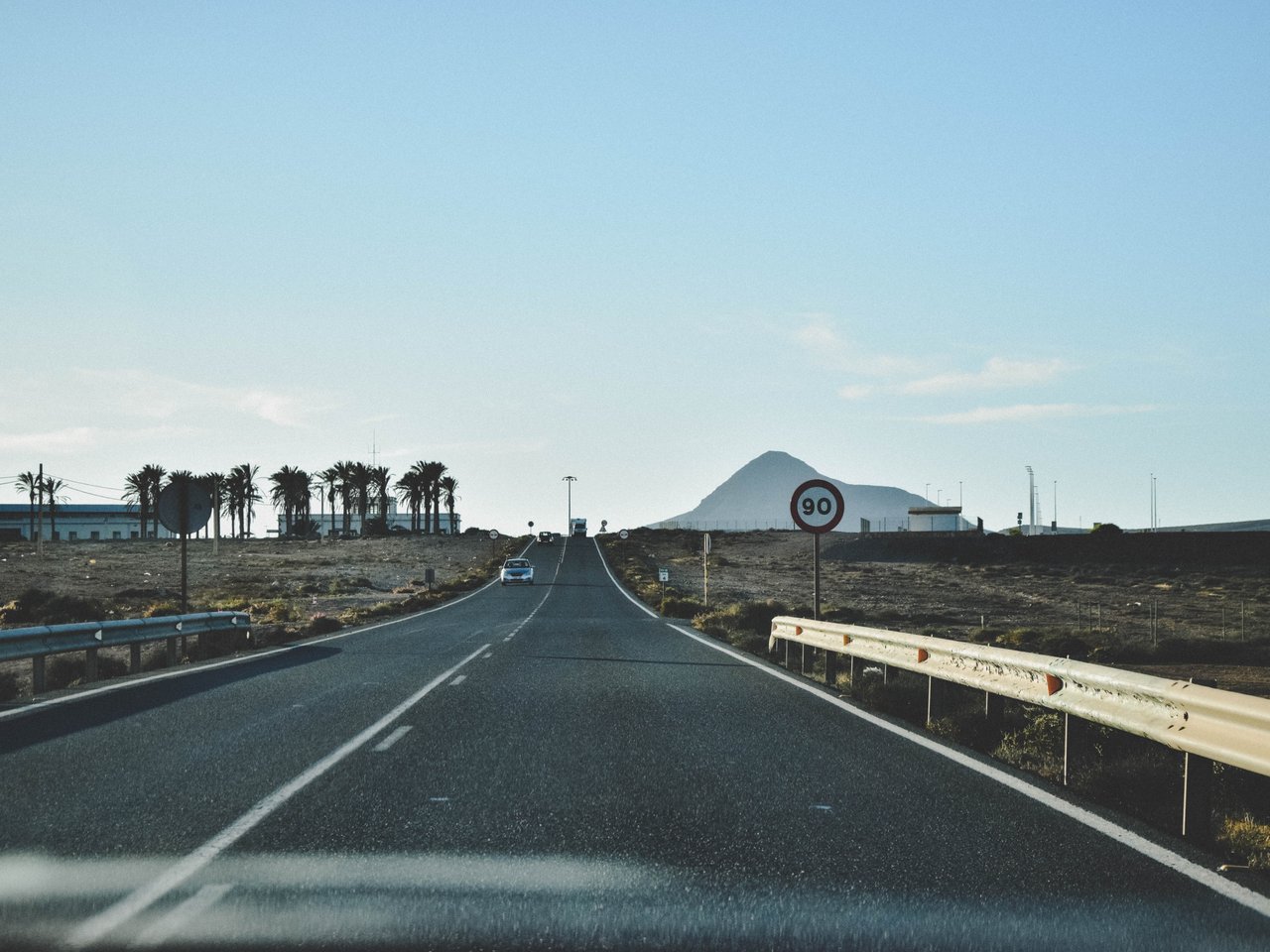 FLIGHT, CAR RENATAL & ACCOMODATION
We spent 10 days on the island, passed it through all the way with the car that we rented at the Airport of  Puero del Rosario for 160,00 euros through CICAR (I booked it online), great service, we had no problems with them, but very easy and smooth transaction. We got the new Seat Leon, the fuel consumption was low, so we spent maybe about 100,00 euros or a bit more for fuel for 10 days of driving all the time. 
I definitely advise you to rent a car if you plan to visit the island because you'll be able to explore so much and discover hidden gems.
We took our flight from Zagreb through Munich to Fuerteventura.
On our way back we stayed in Munich for two days to visit the city and headed back home.
I booked our accomodation through  Airbnb.
The price for 10 days was around 800,00 euros. The apartment is located in El Cotillo on the shore, it has a gorgeous ocean view, everything is closeby and the apartment was fully equipped (only the bed was a bit short :/).
We spent almost all days outside and ate out as well, so we did not use the kitchen as much.
There is also a hotel in El Cotillo, near our apartment, Hotel Cotillo Beach, that offers breakfast as well and seems ok.
If I ever go to Fuerteventura again, I'll definitely choose El Cotillo again because it is a small fishing/surfers village, peaceful and charming, while Corallejo, which is very close to El Cotillo is too touristic, which I did not like.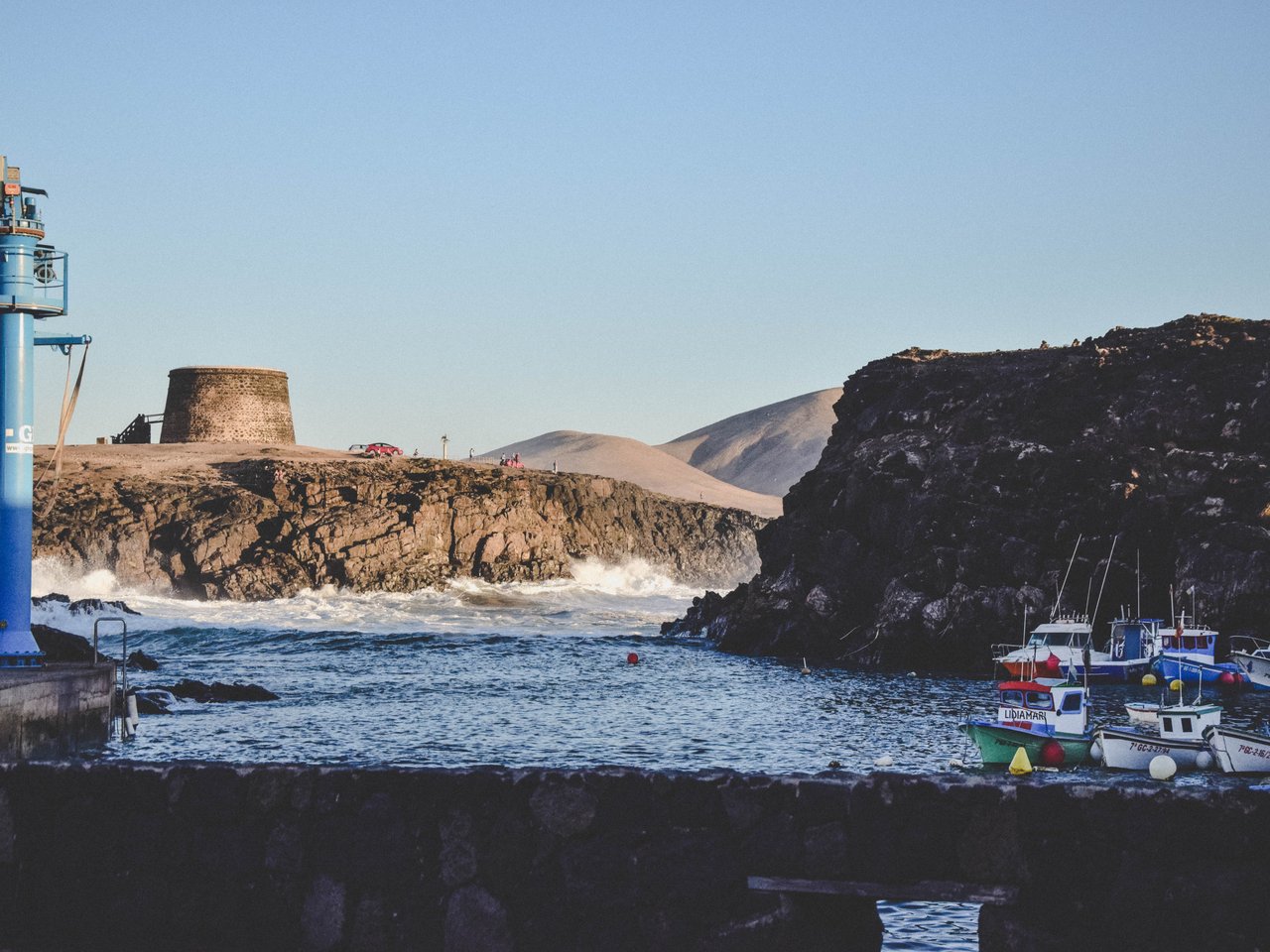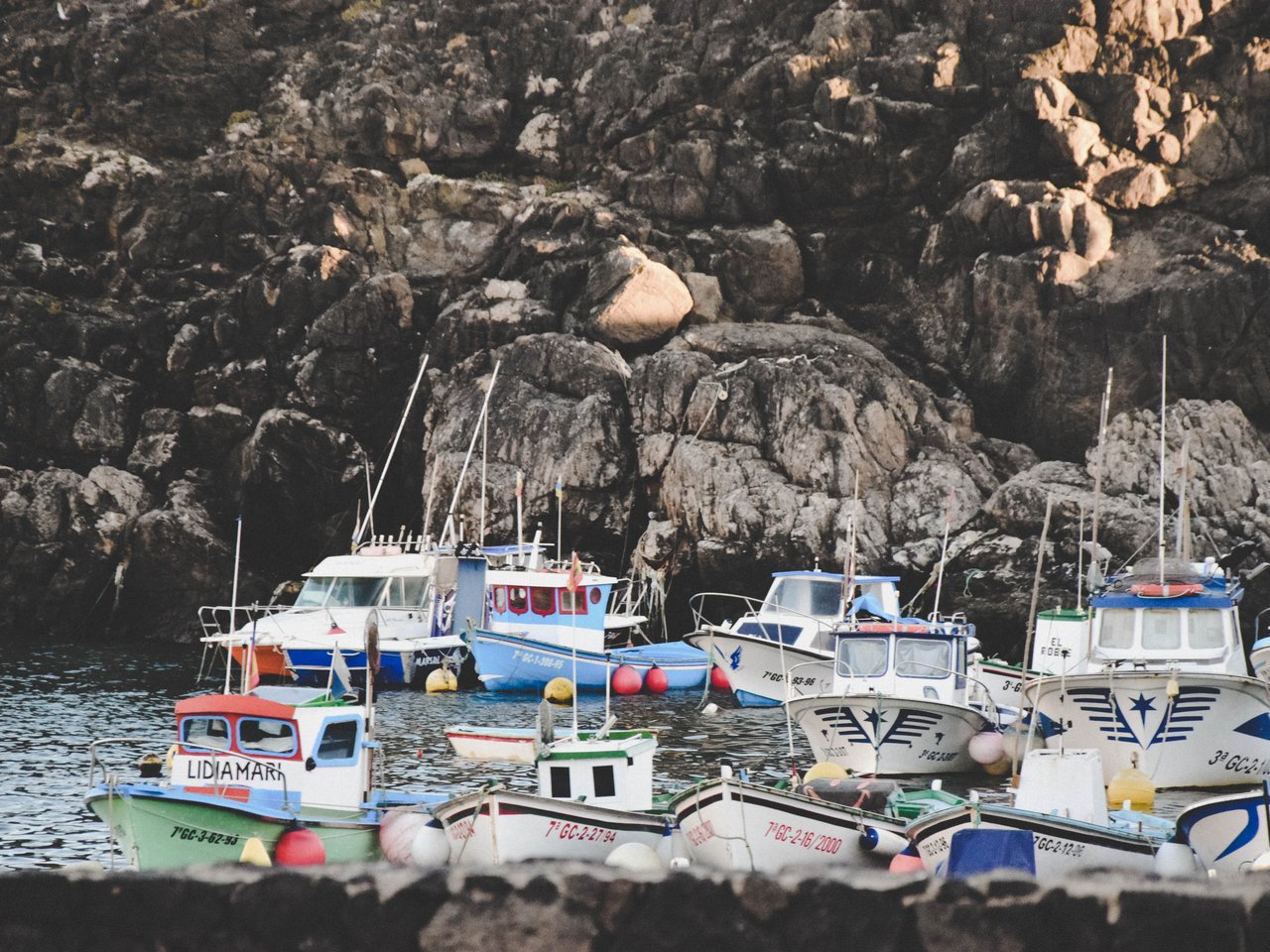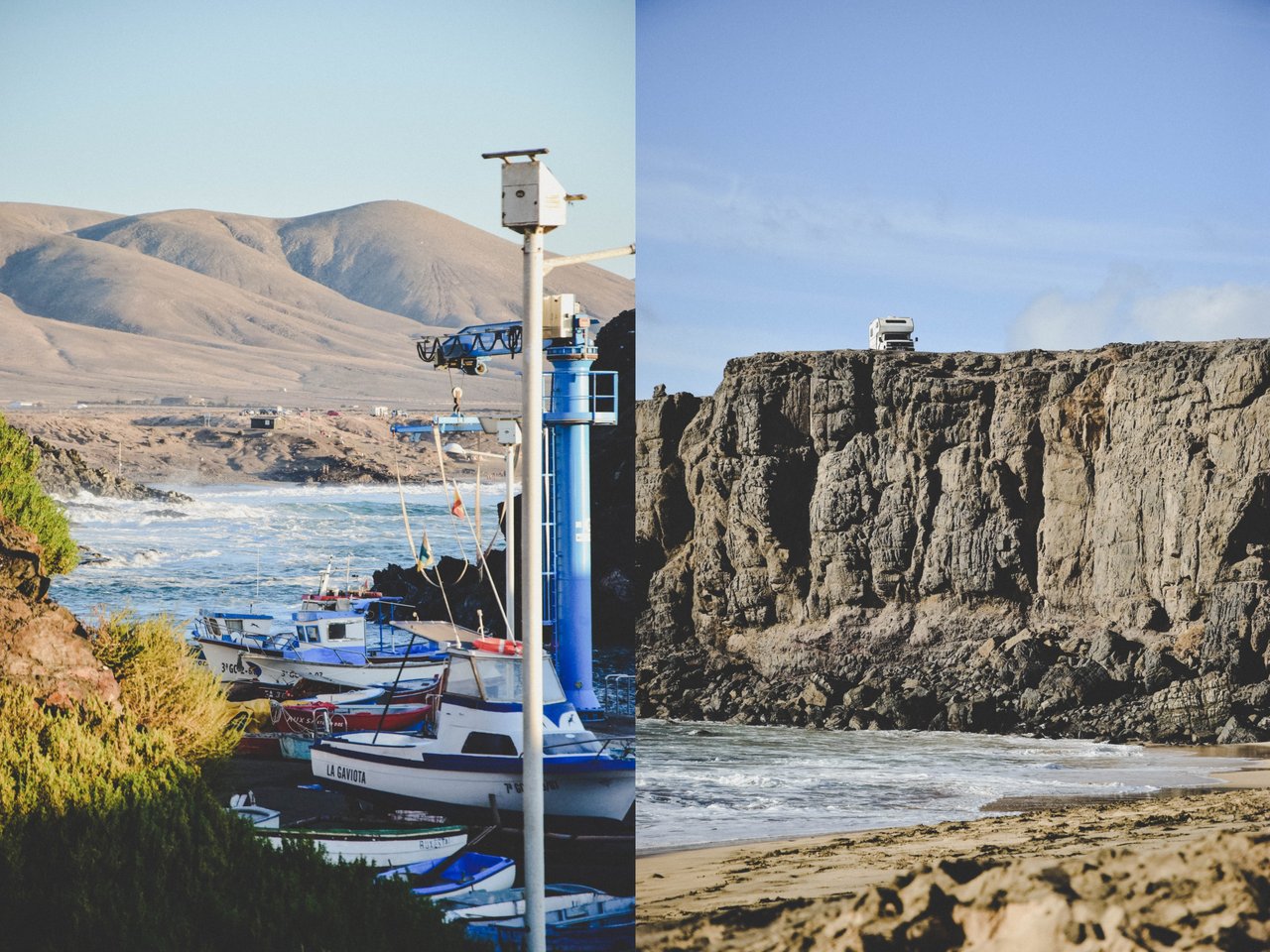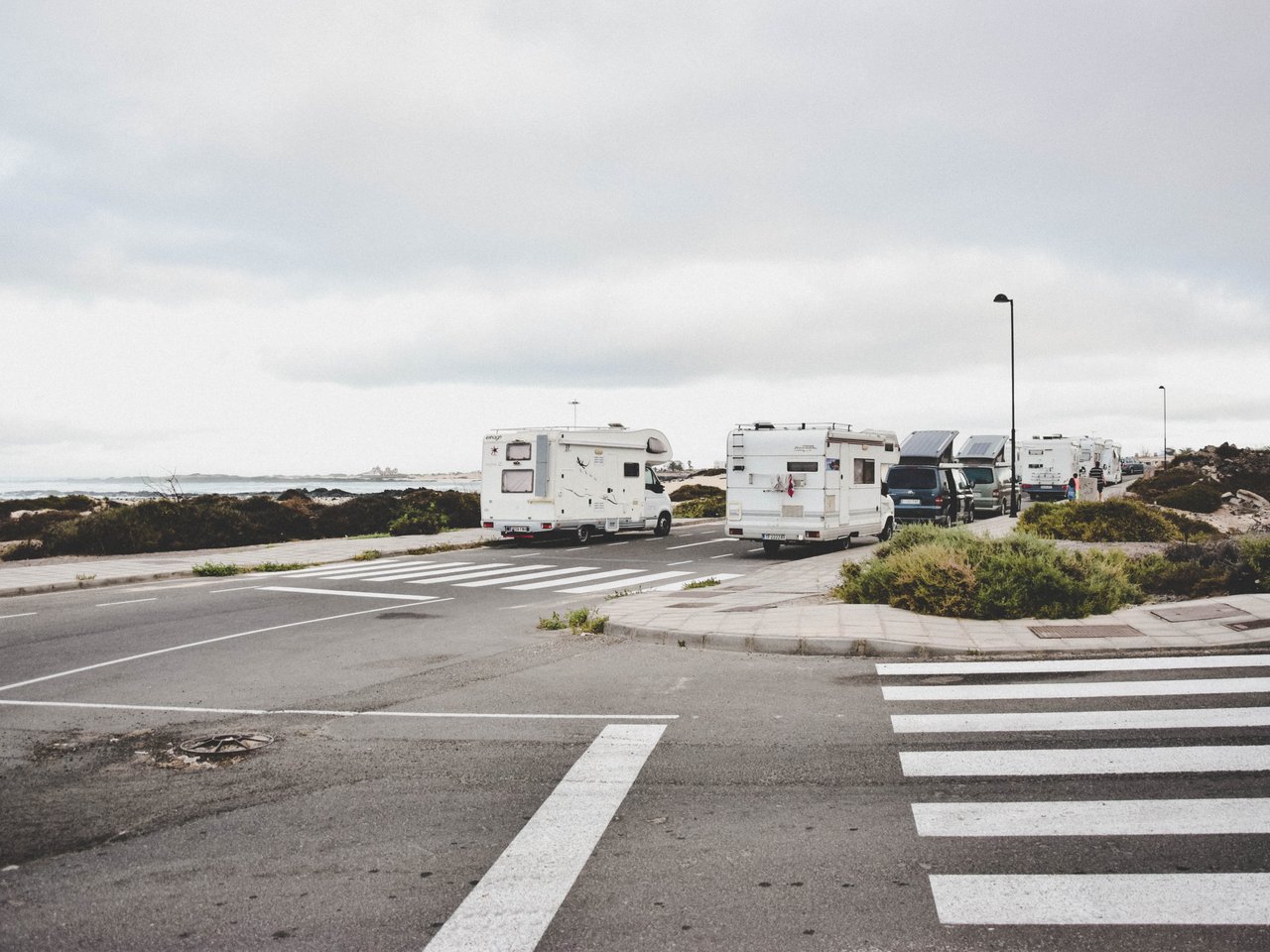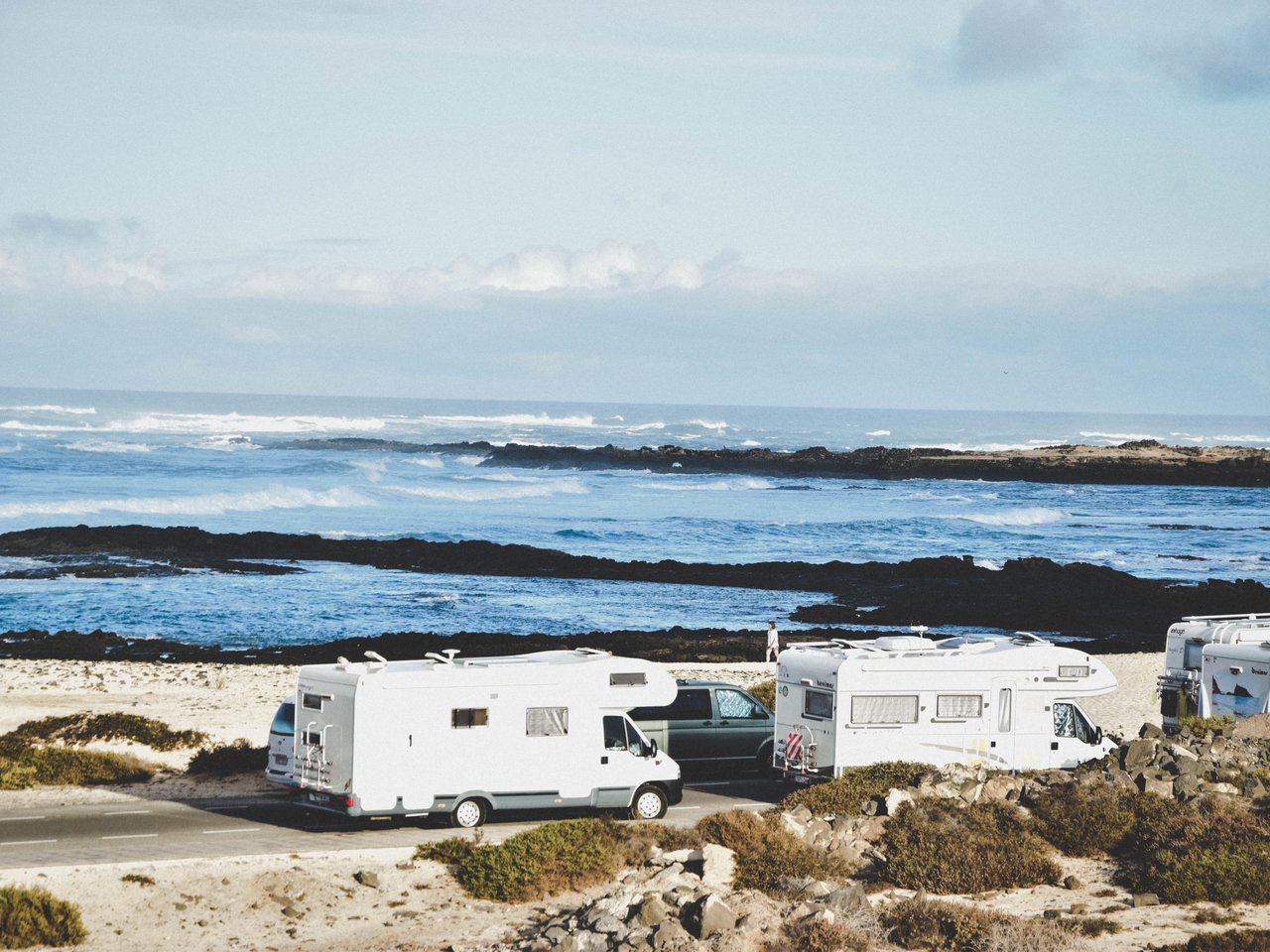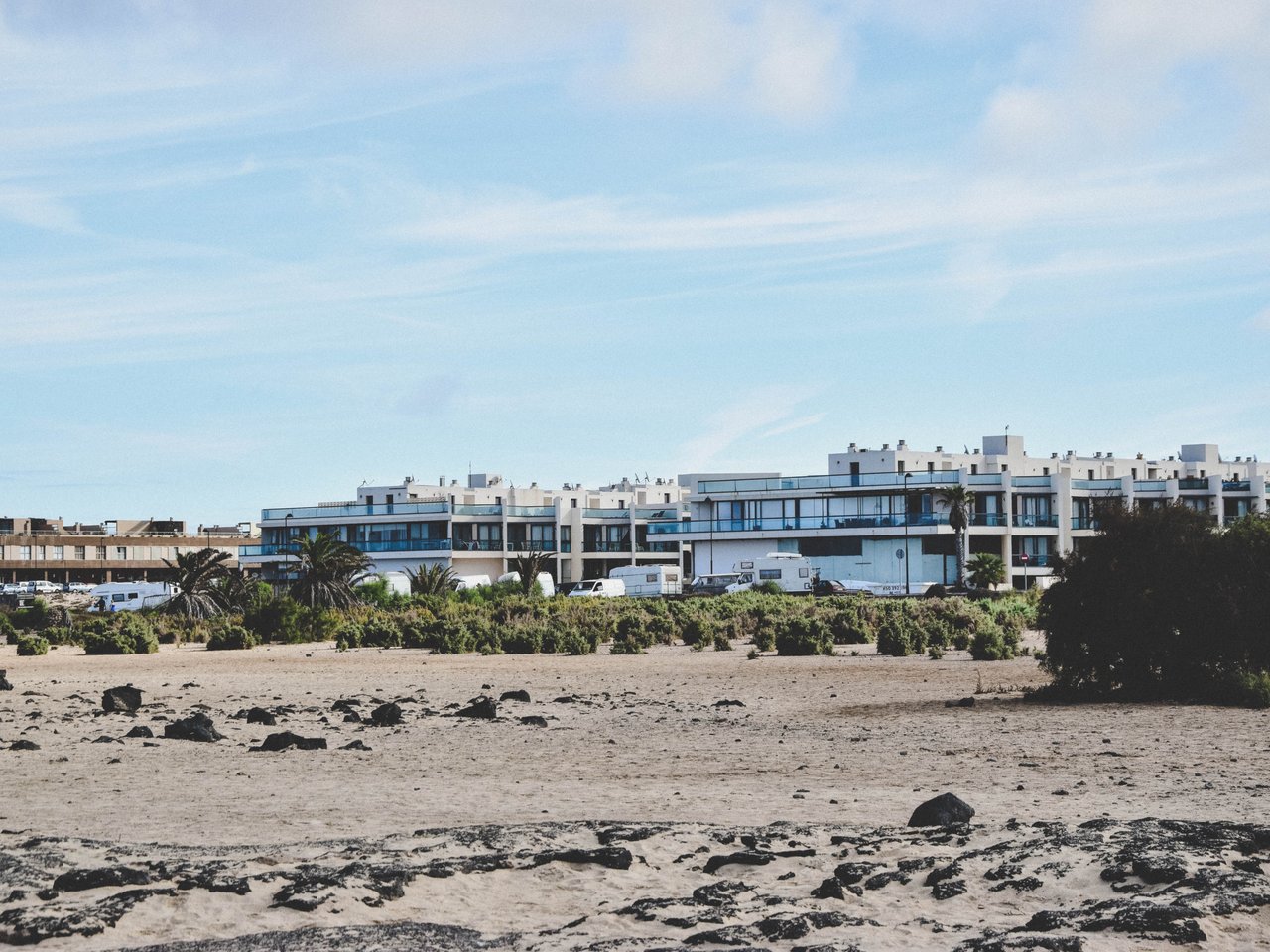 Our apartment was in the mid building which offers an amazing ocen view.
This was the first time I felt the power of the ocean, the nature in such a strong way, beautiful wide sceneries and the wind give you a sense of freedom and peace, a place to breathe deeply.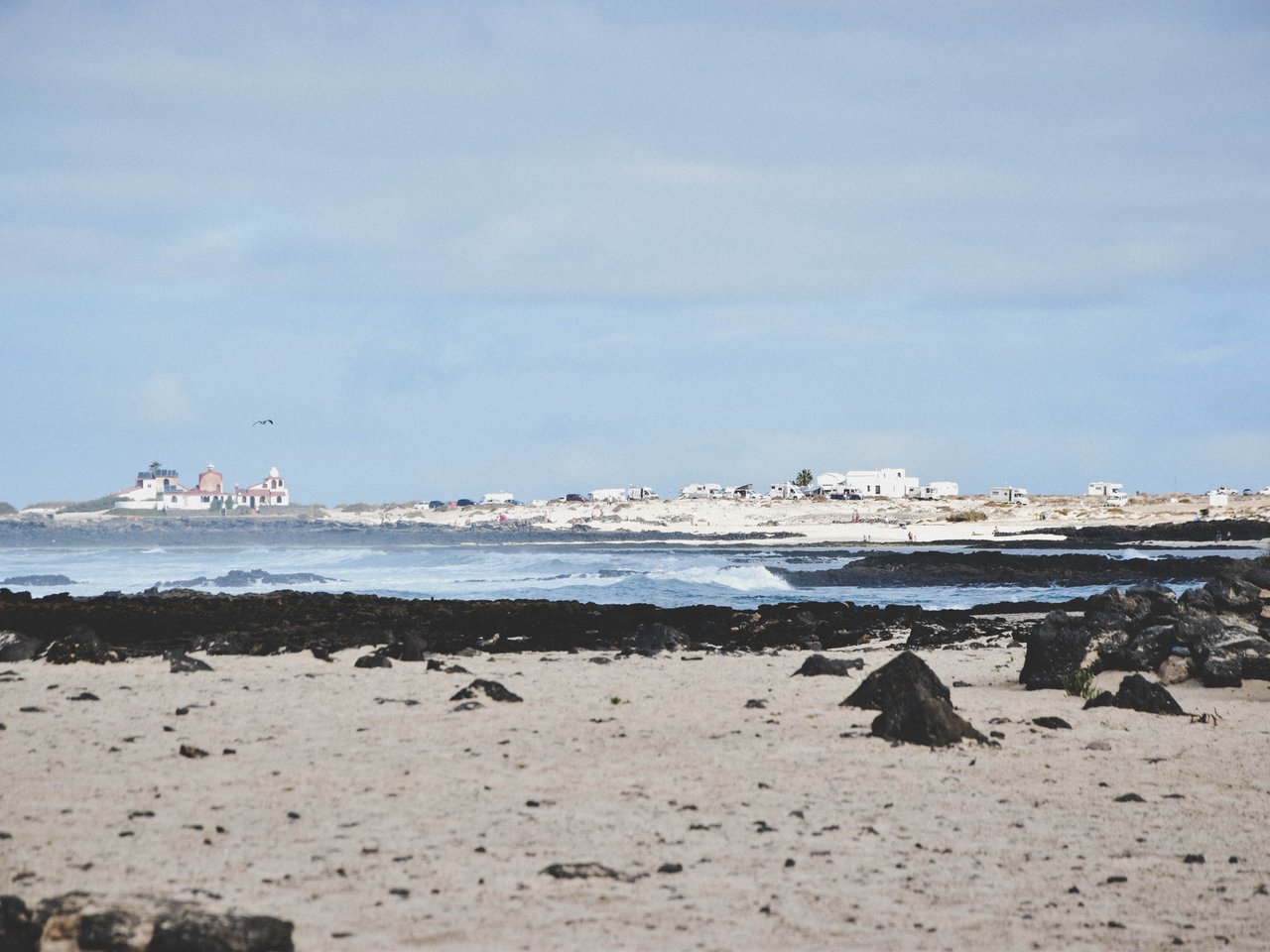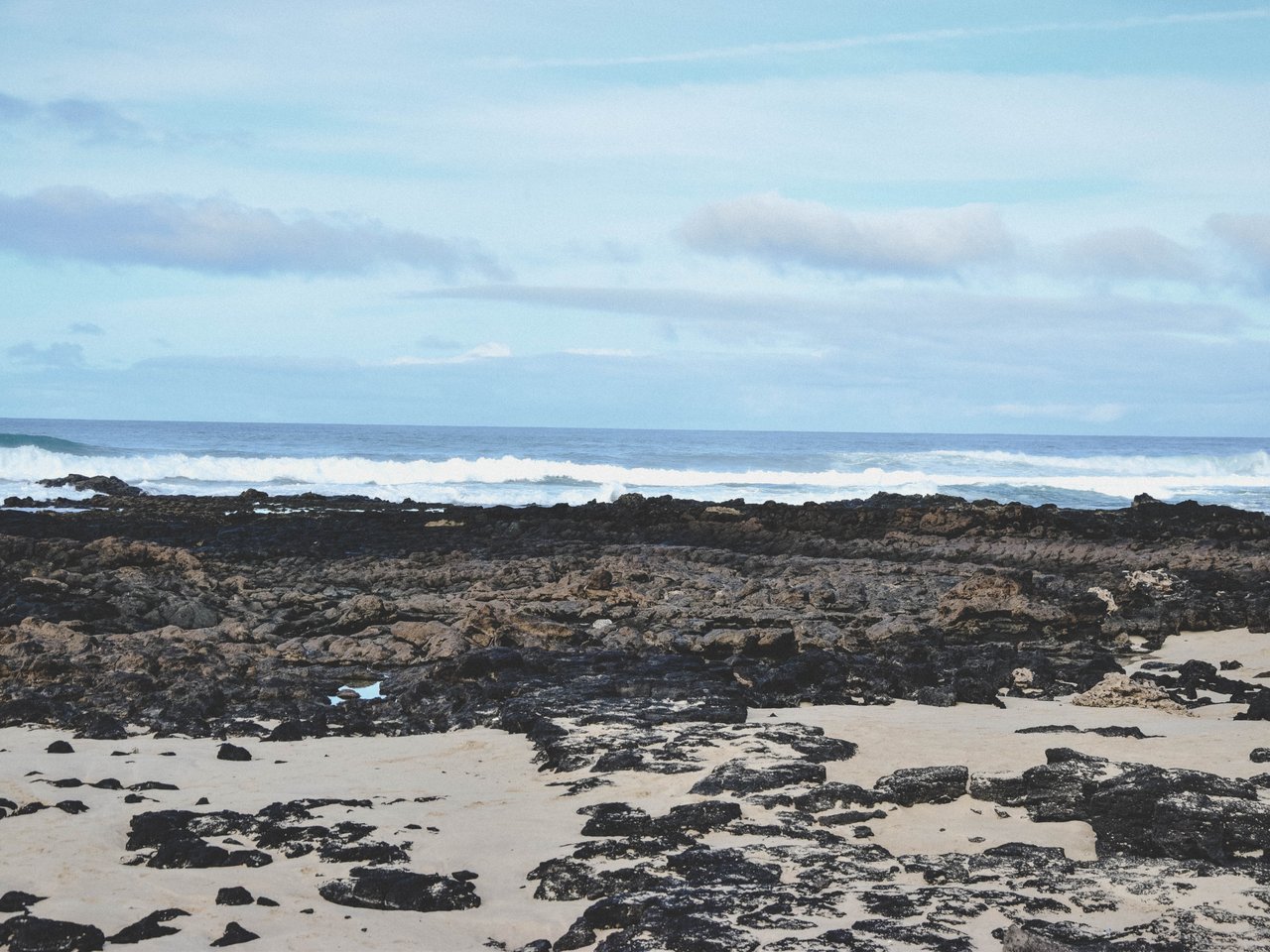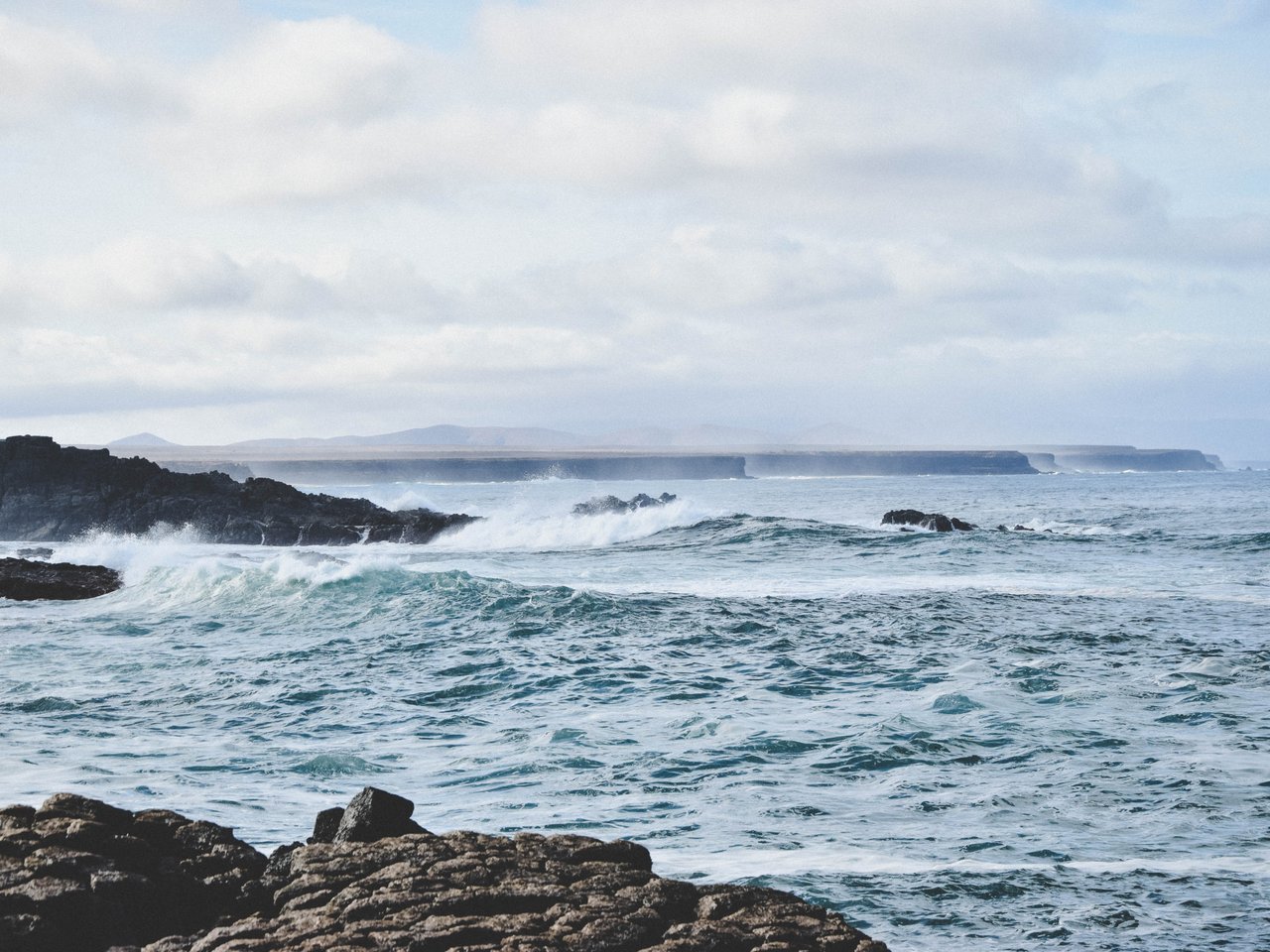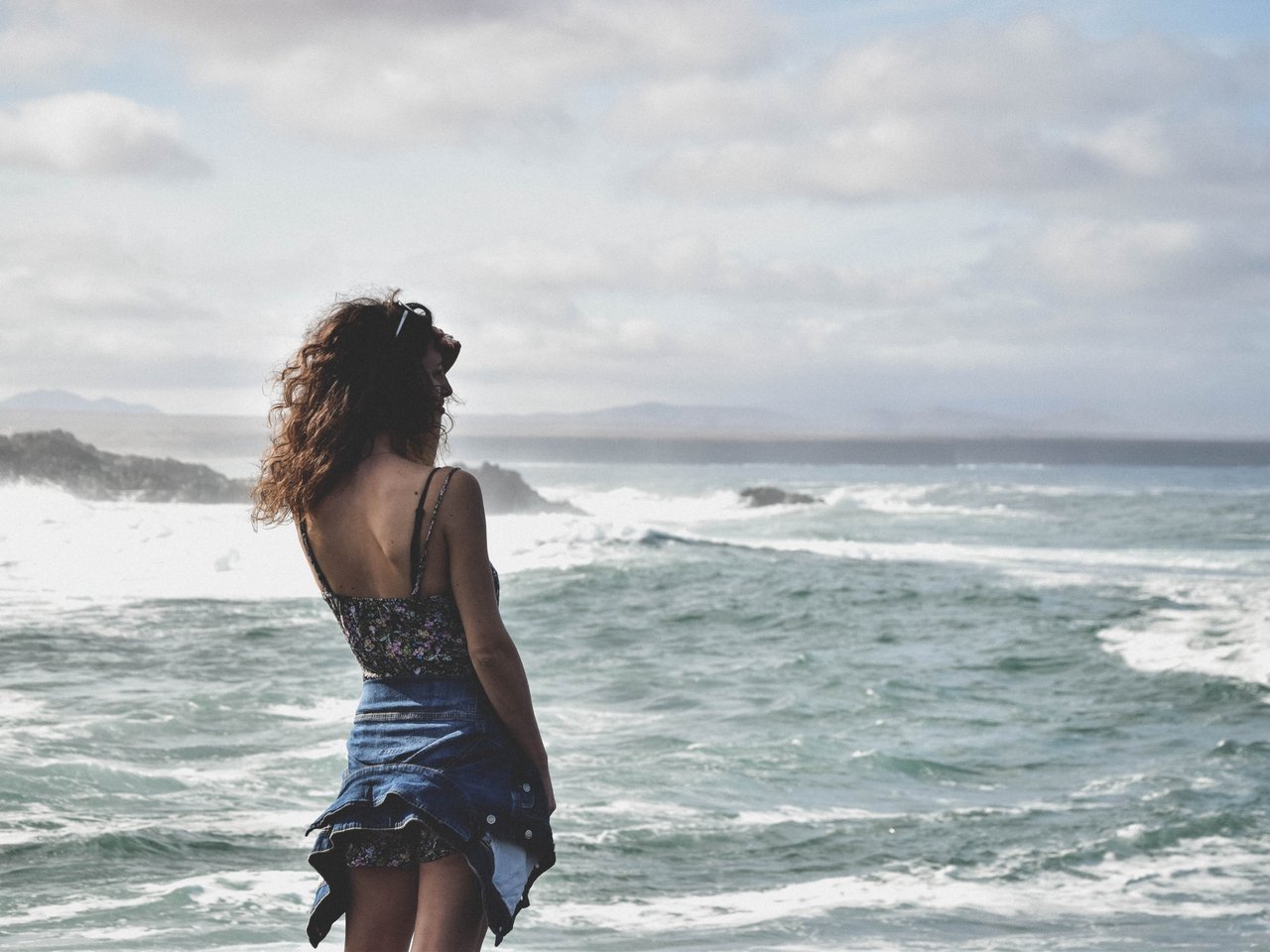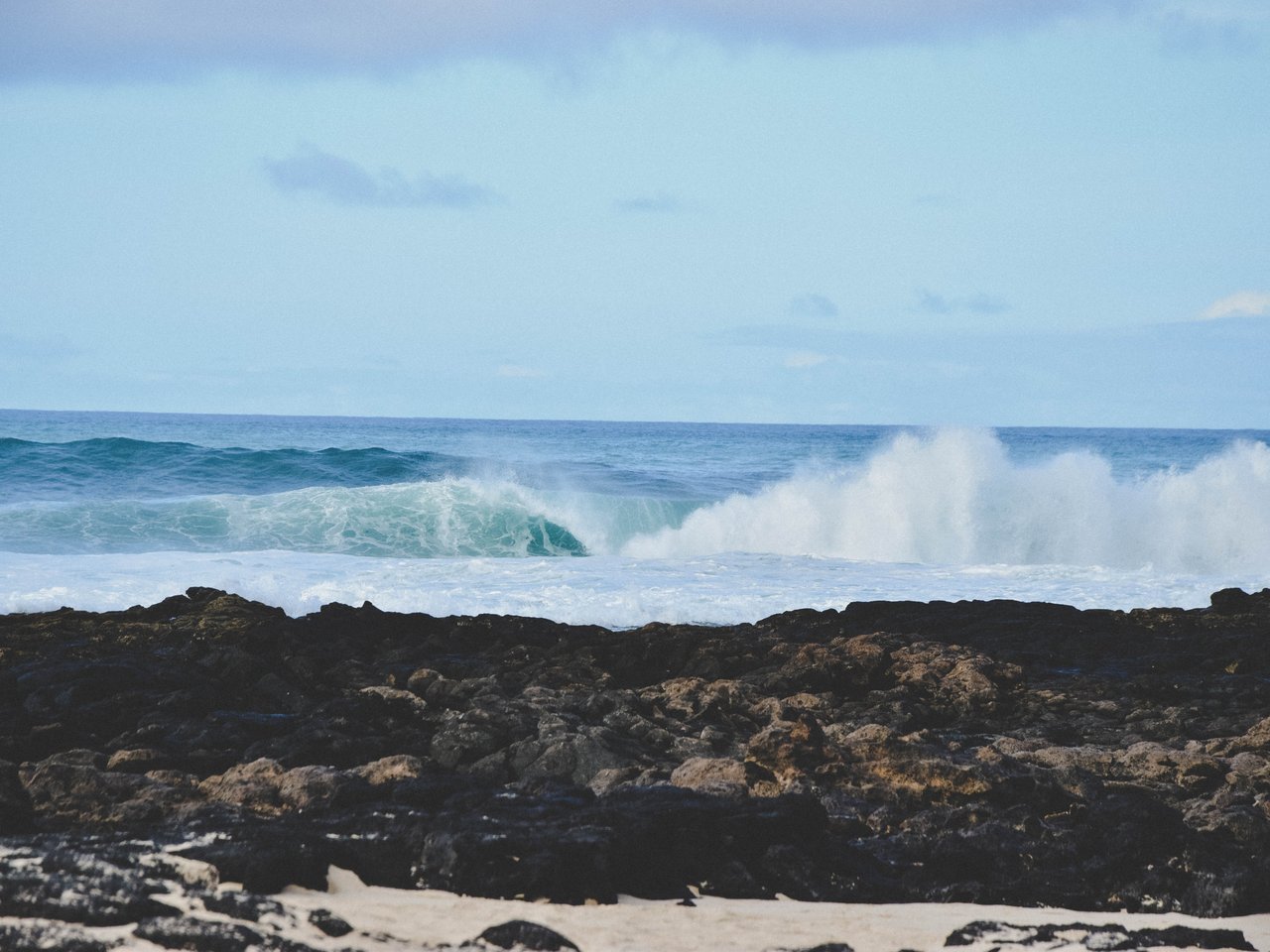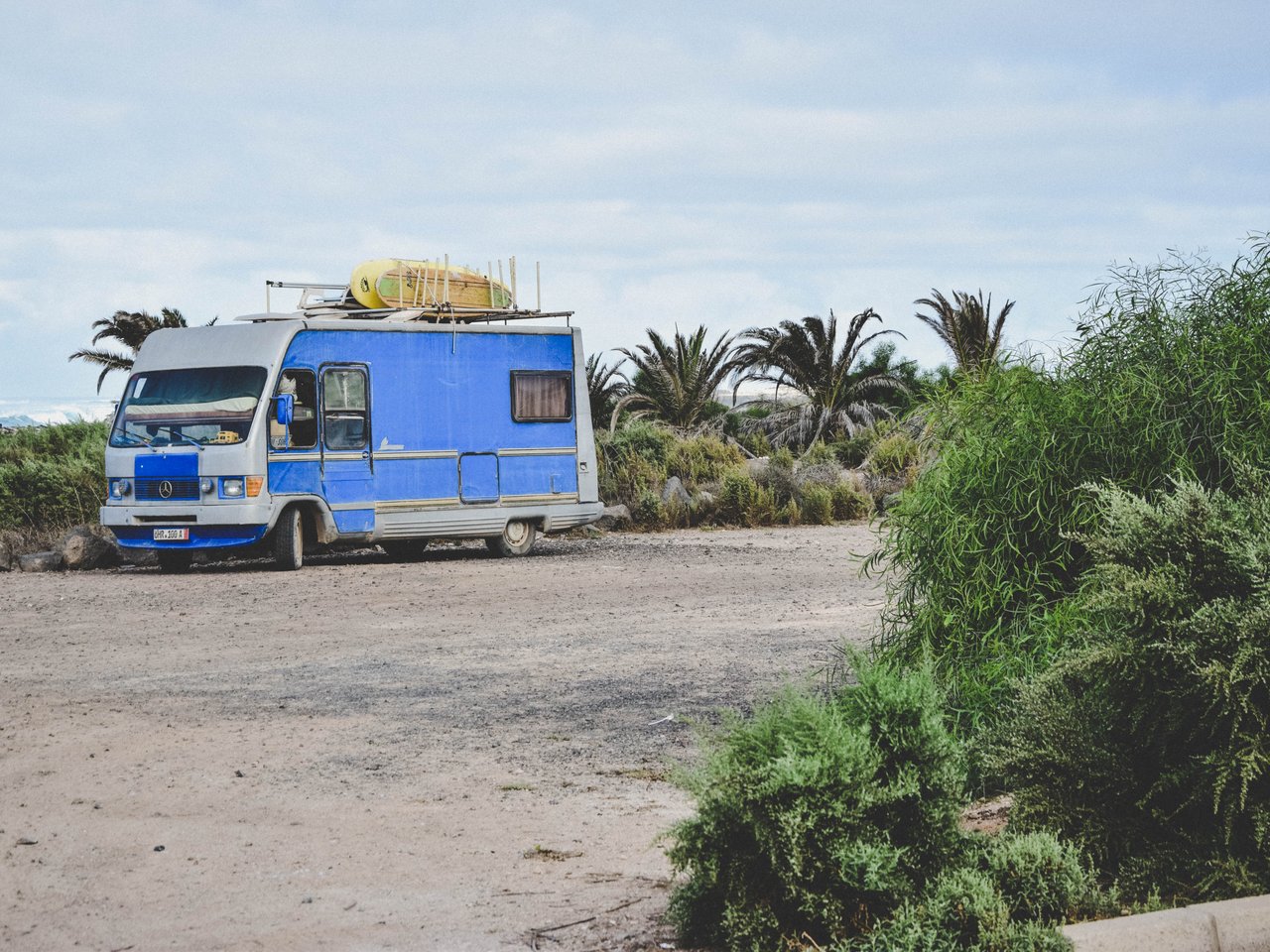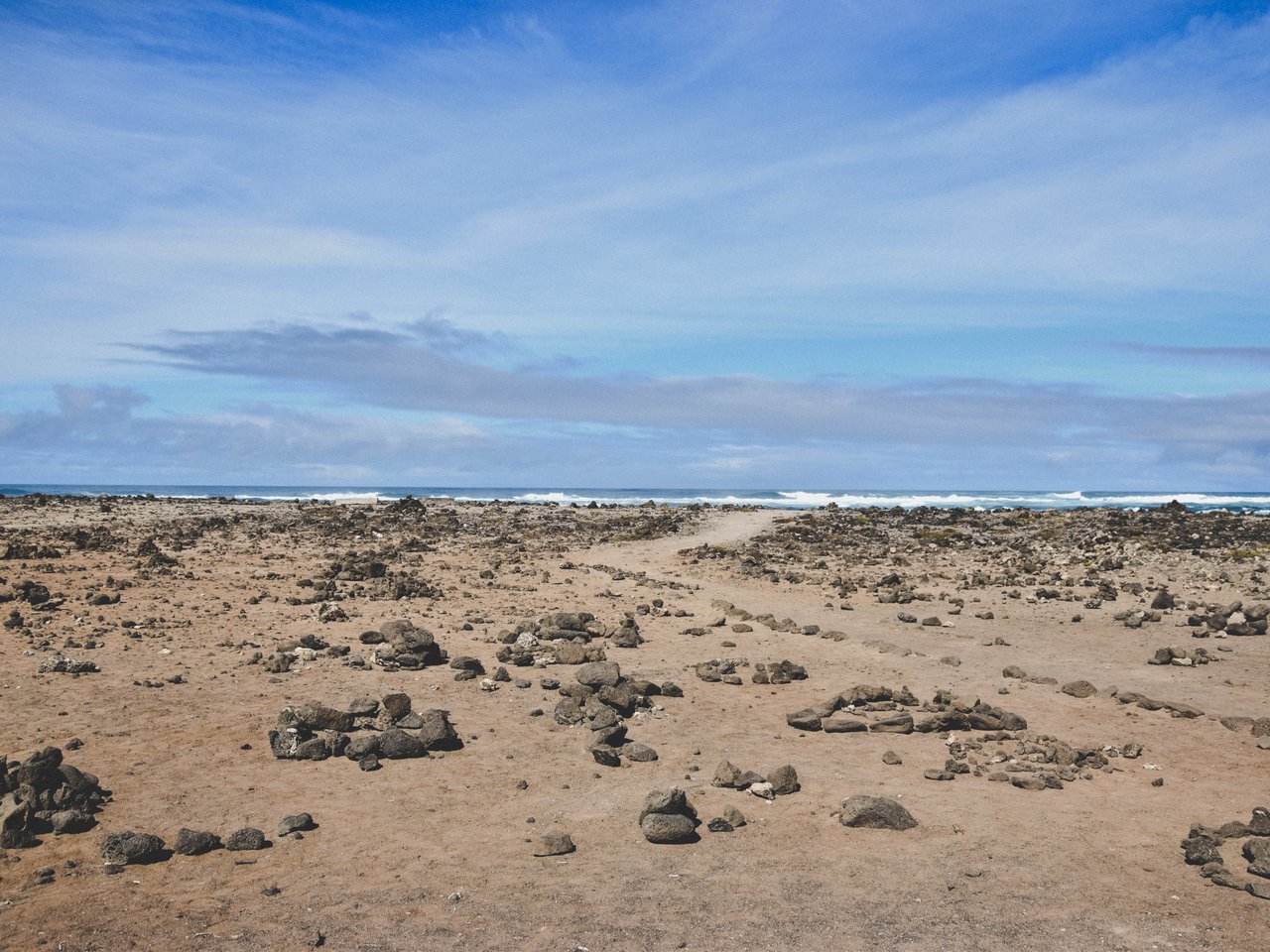 First swim was taken very close to our village, near  Faro del Toston,  where we ran into a beautiful white sand and lots of  kite-surfers.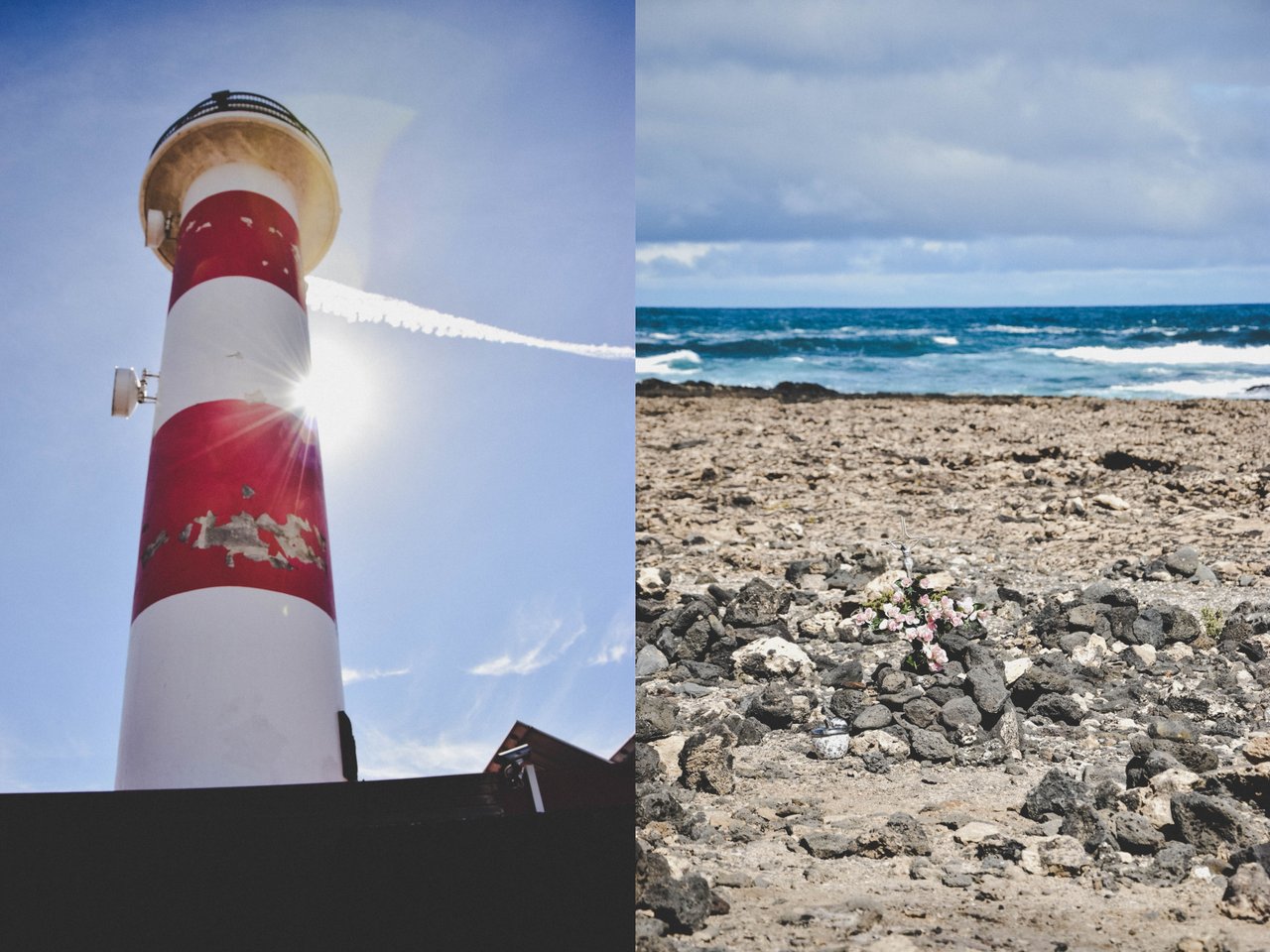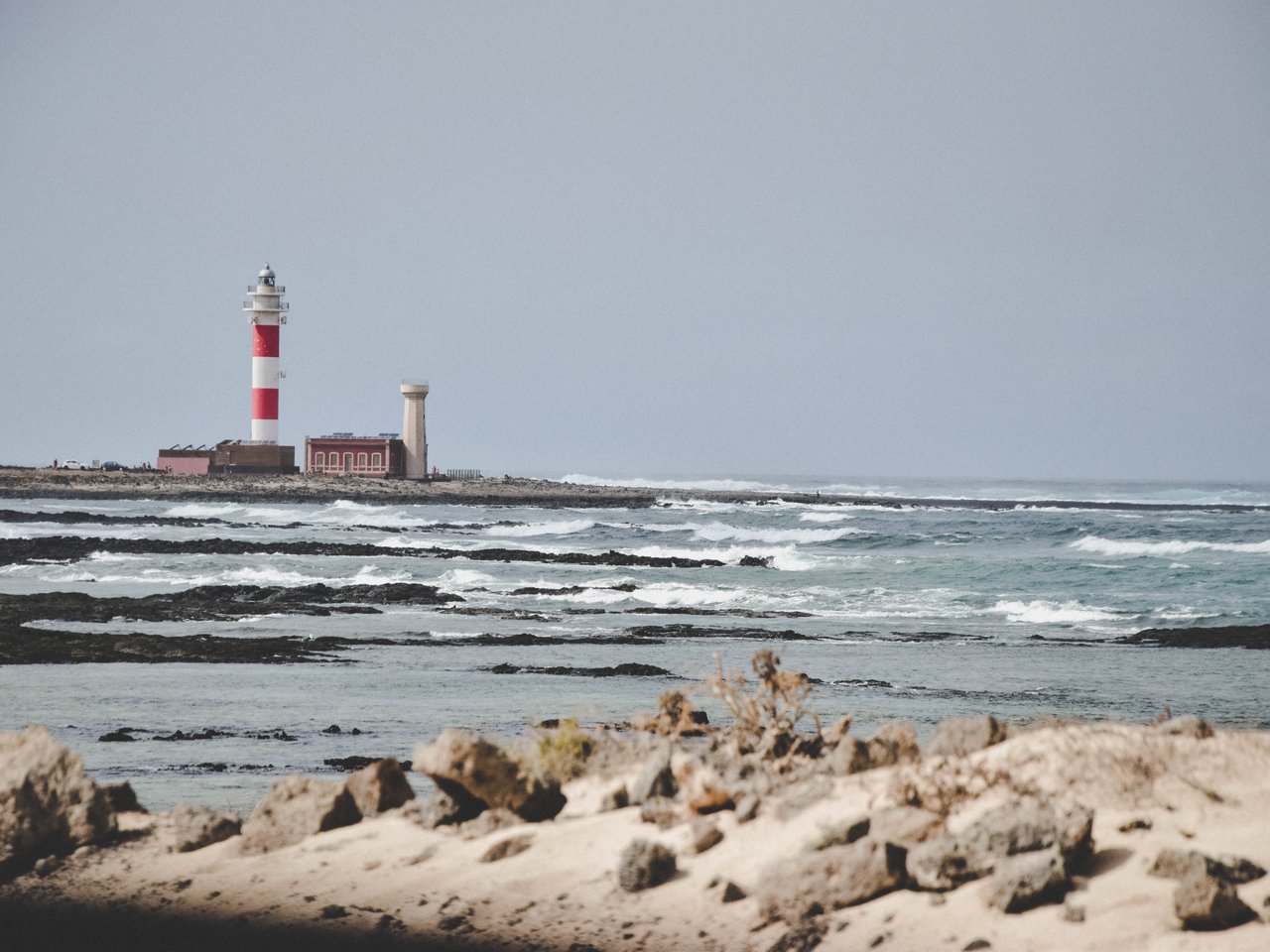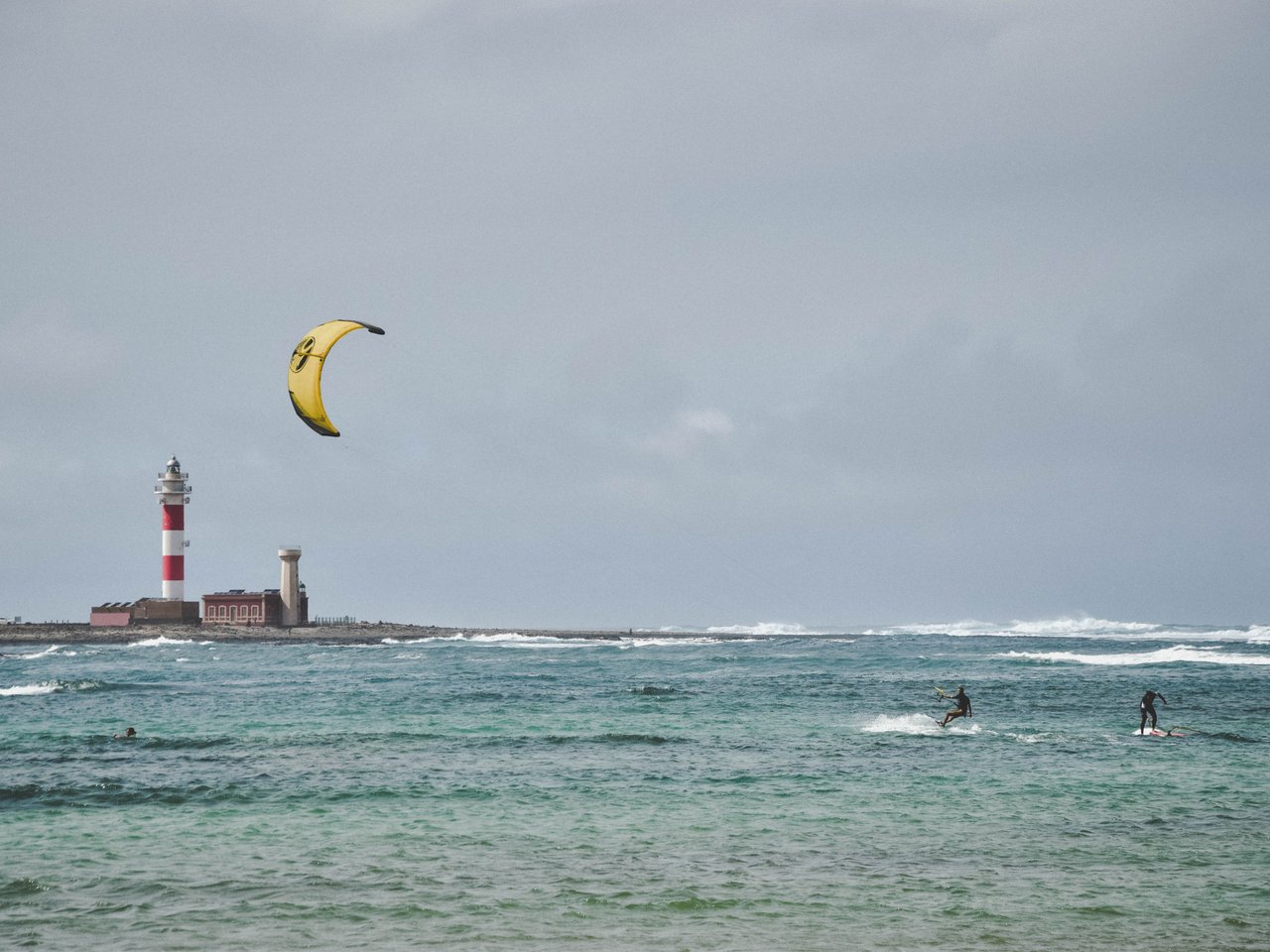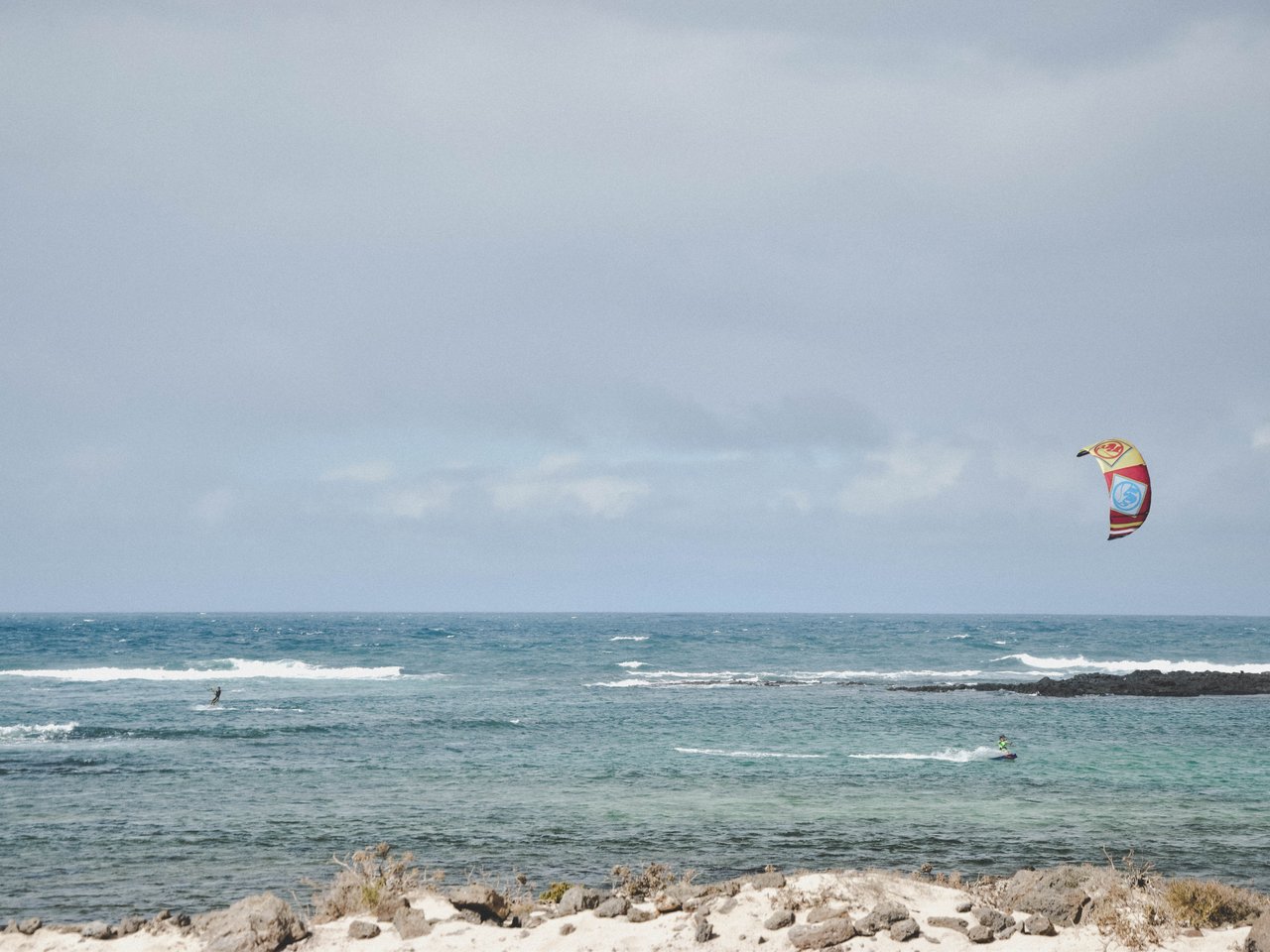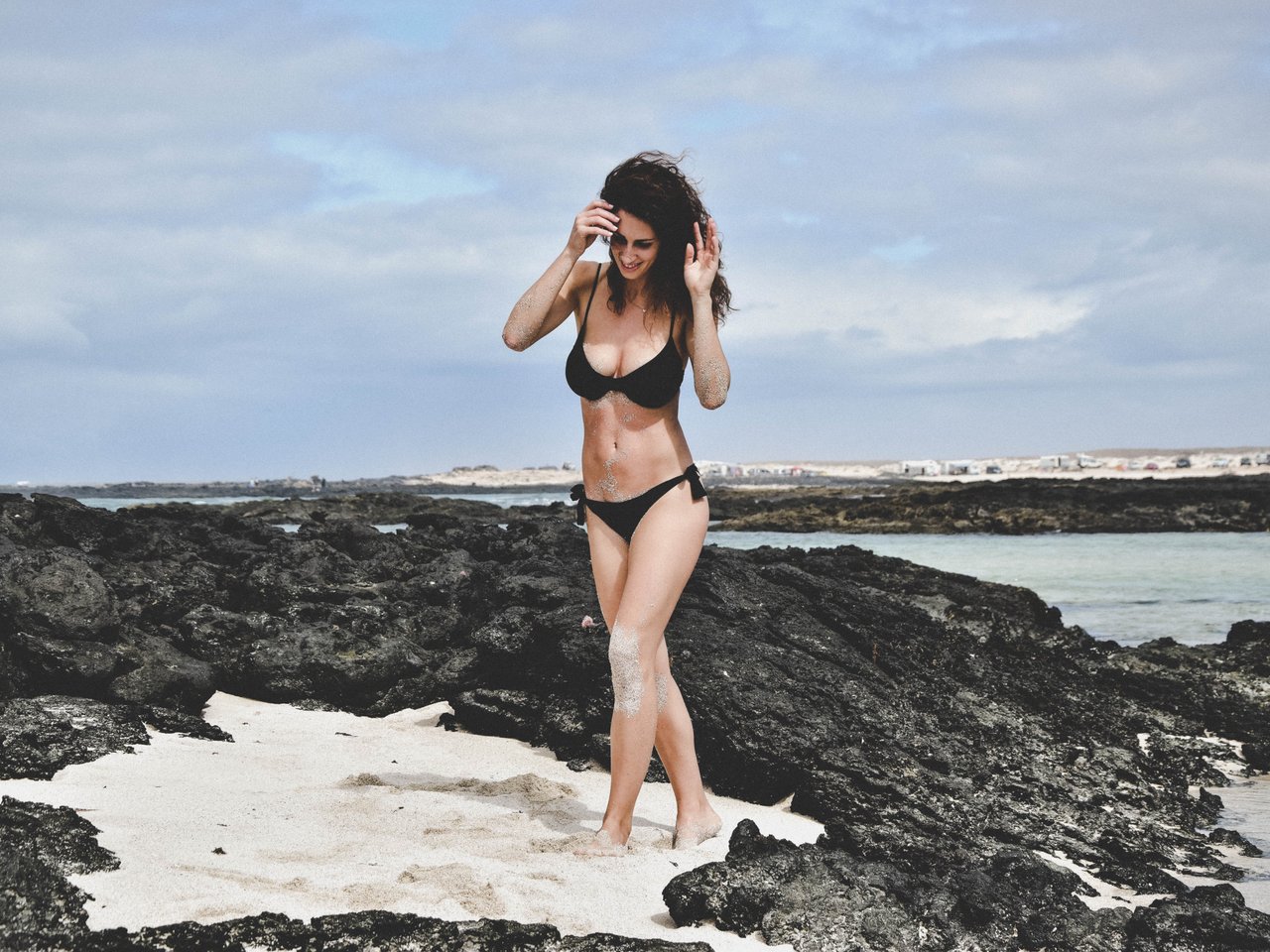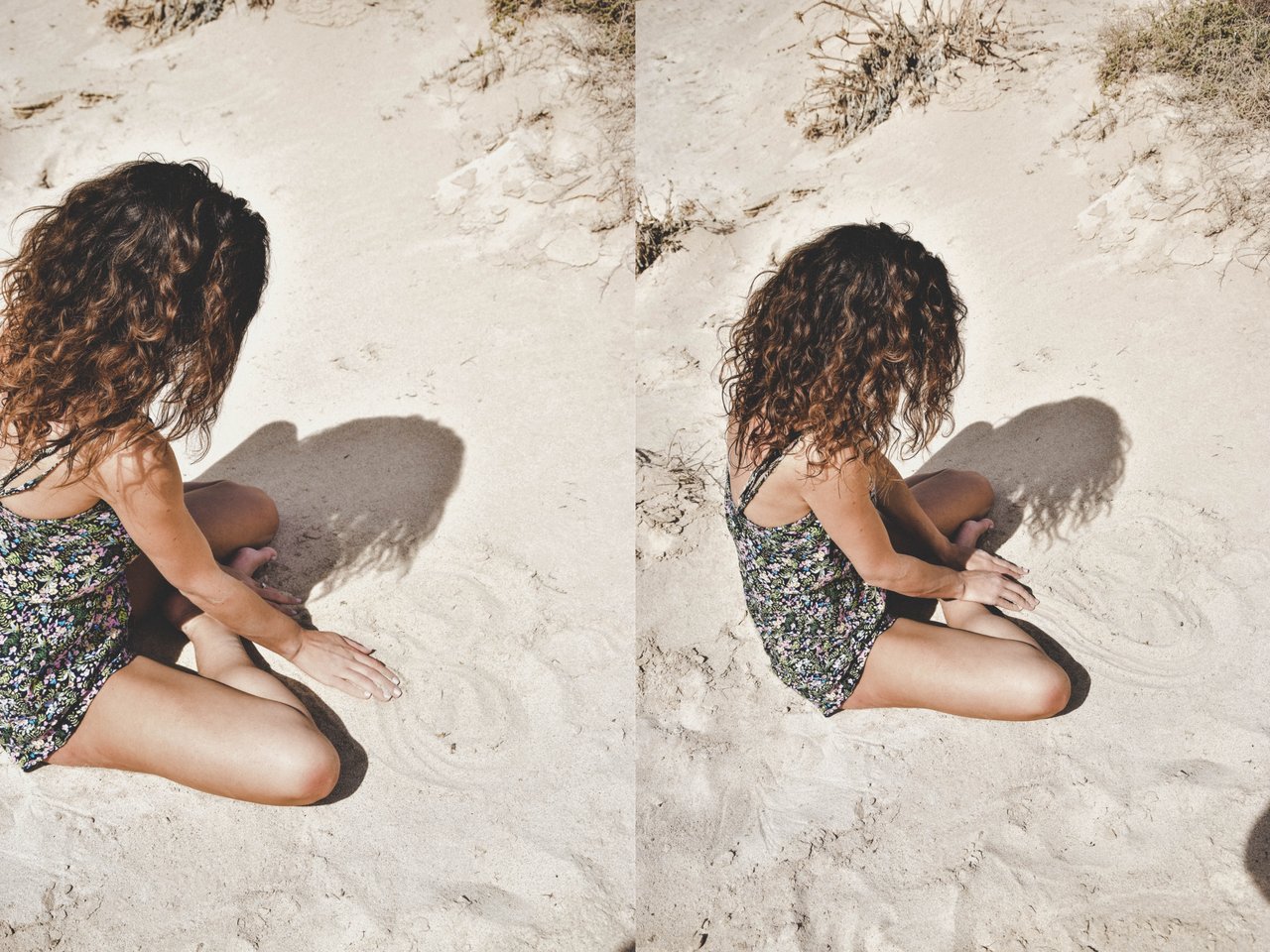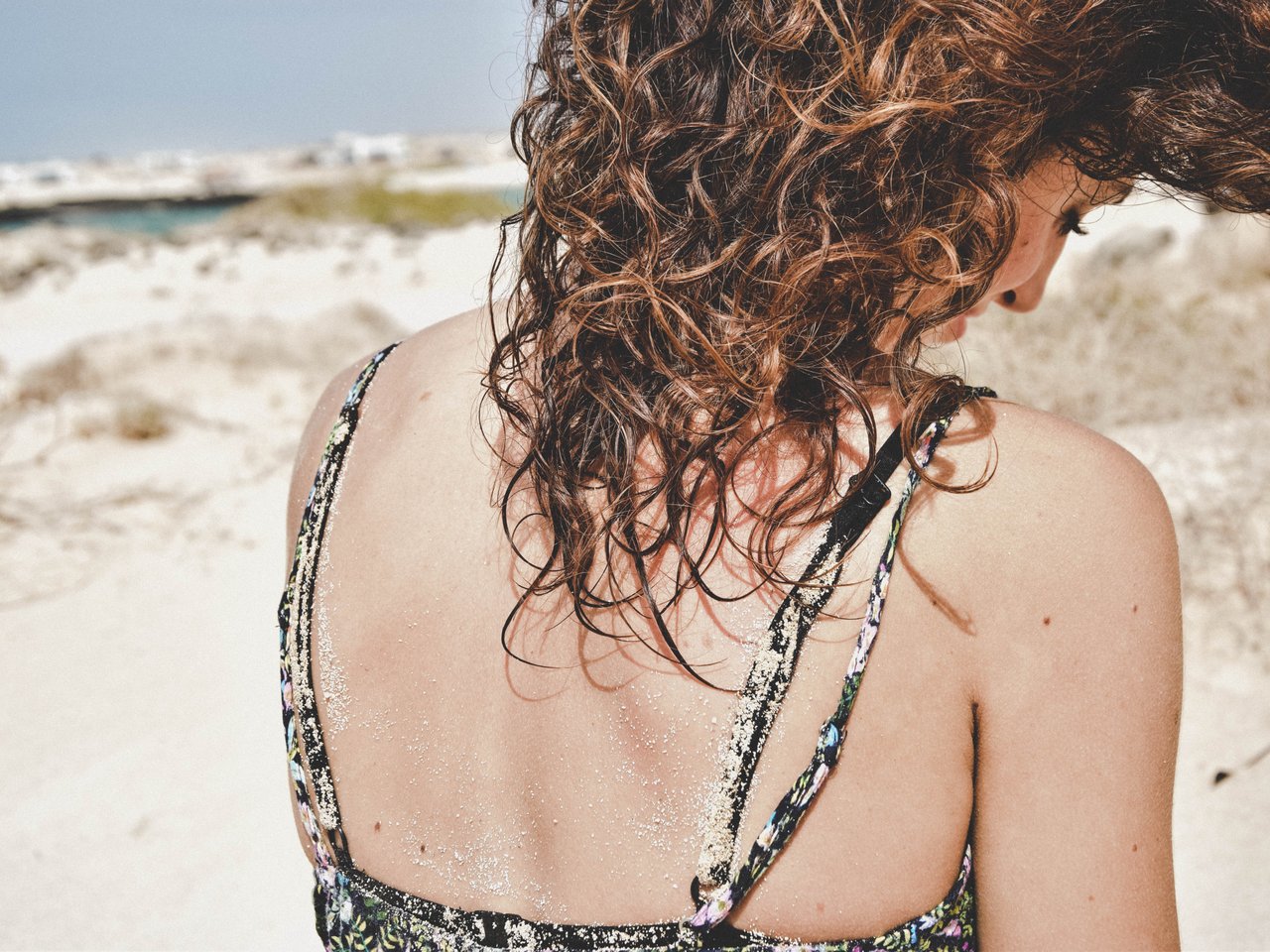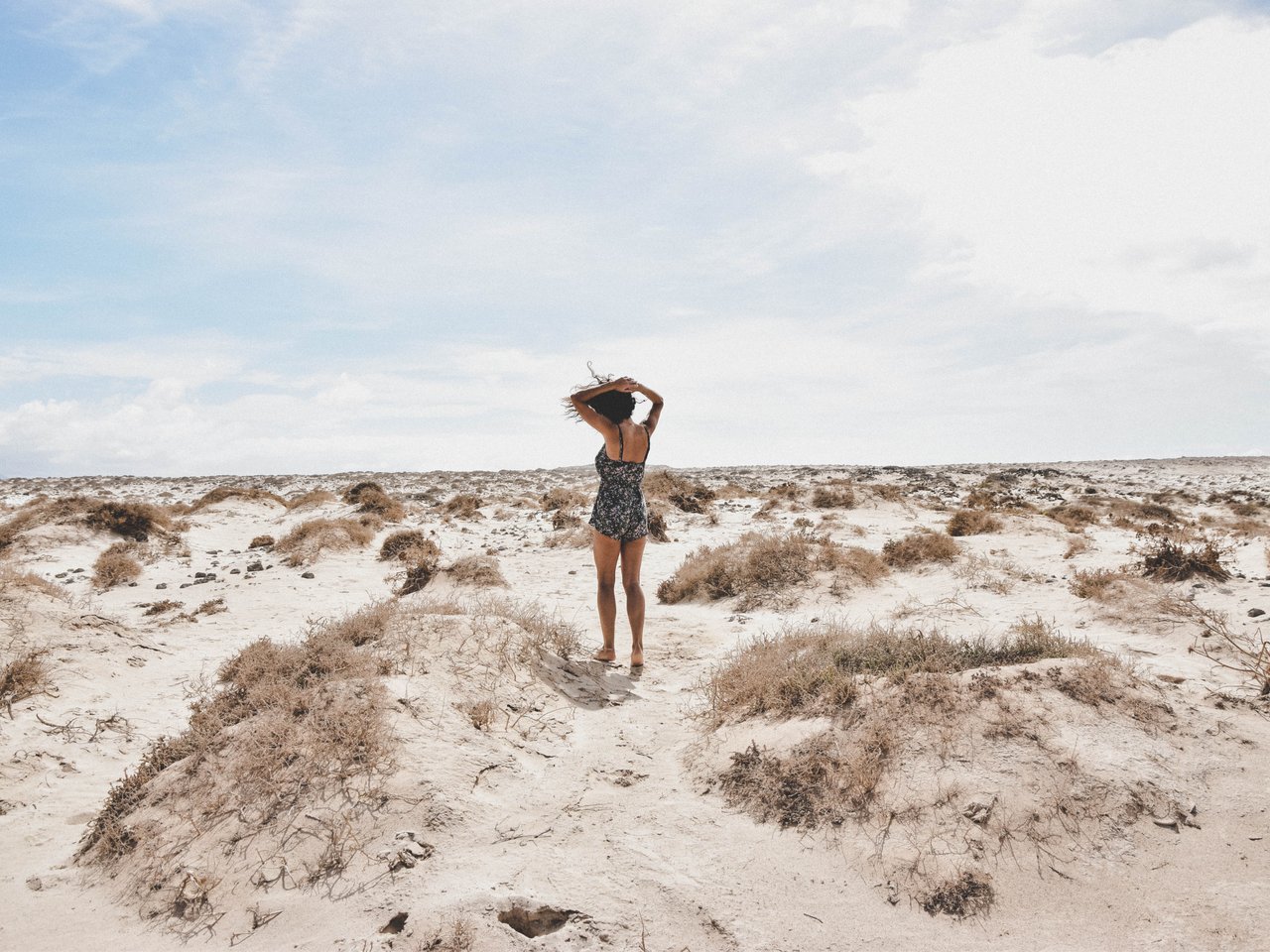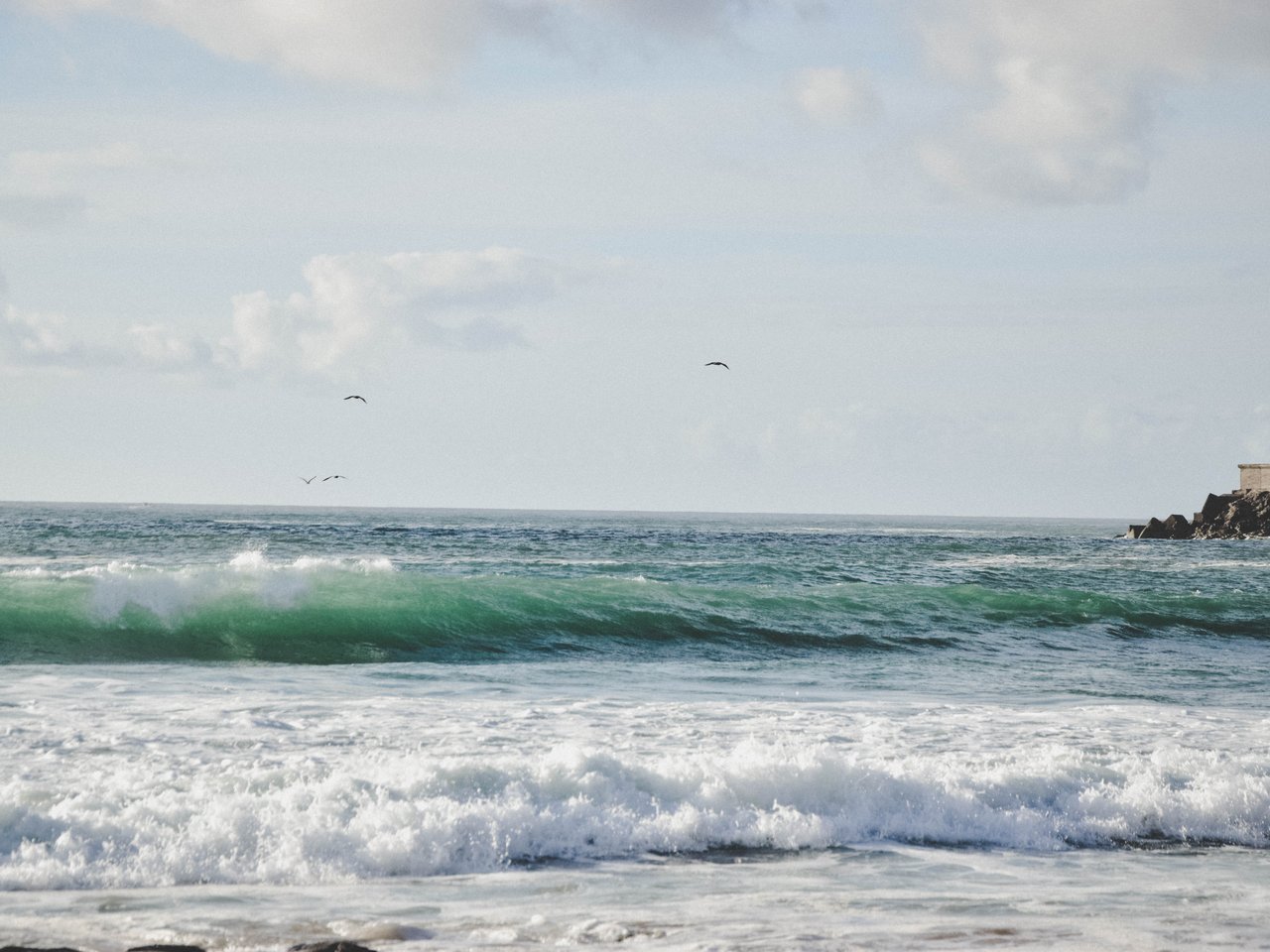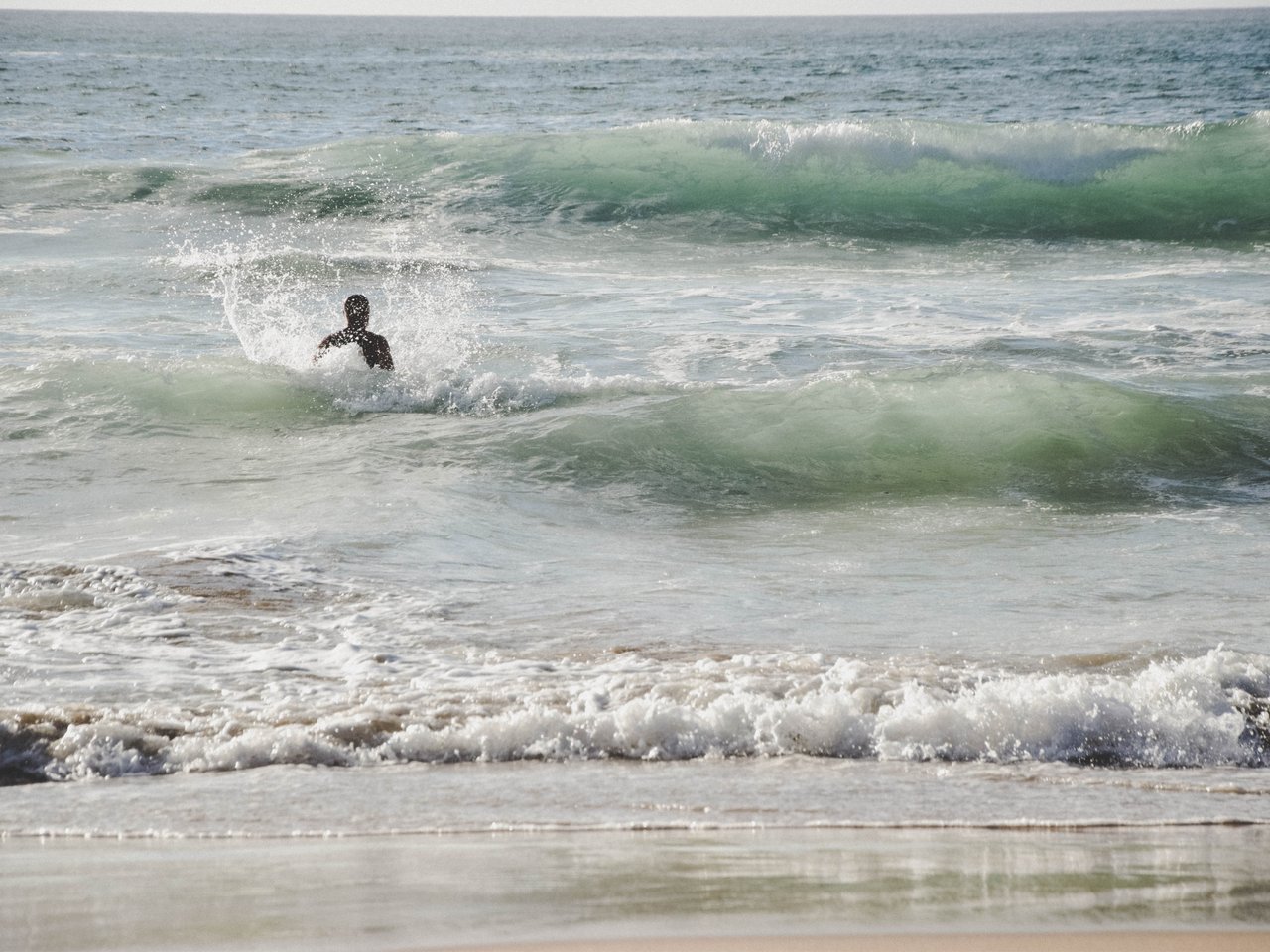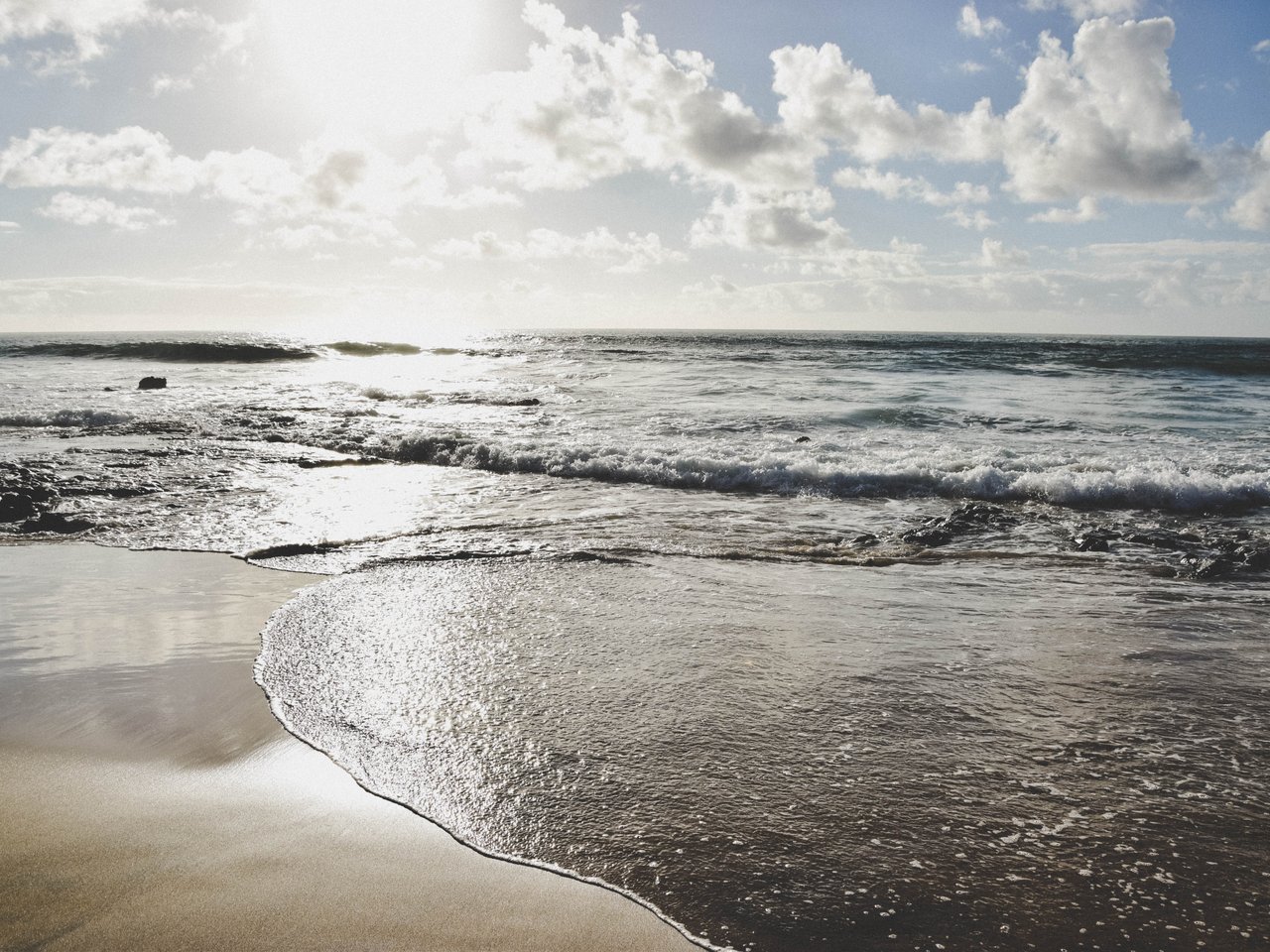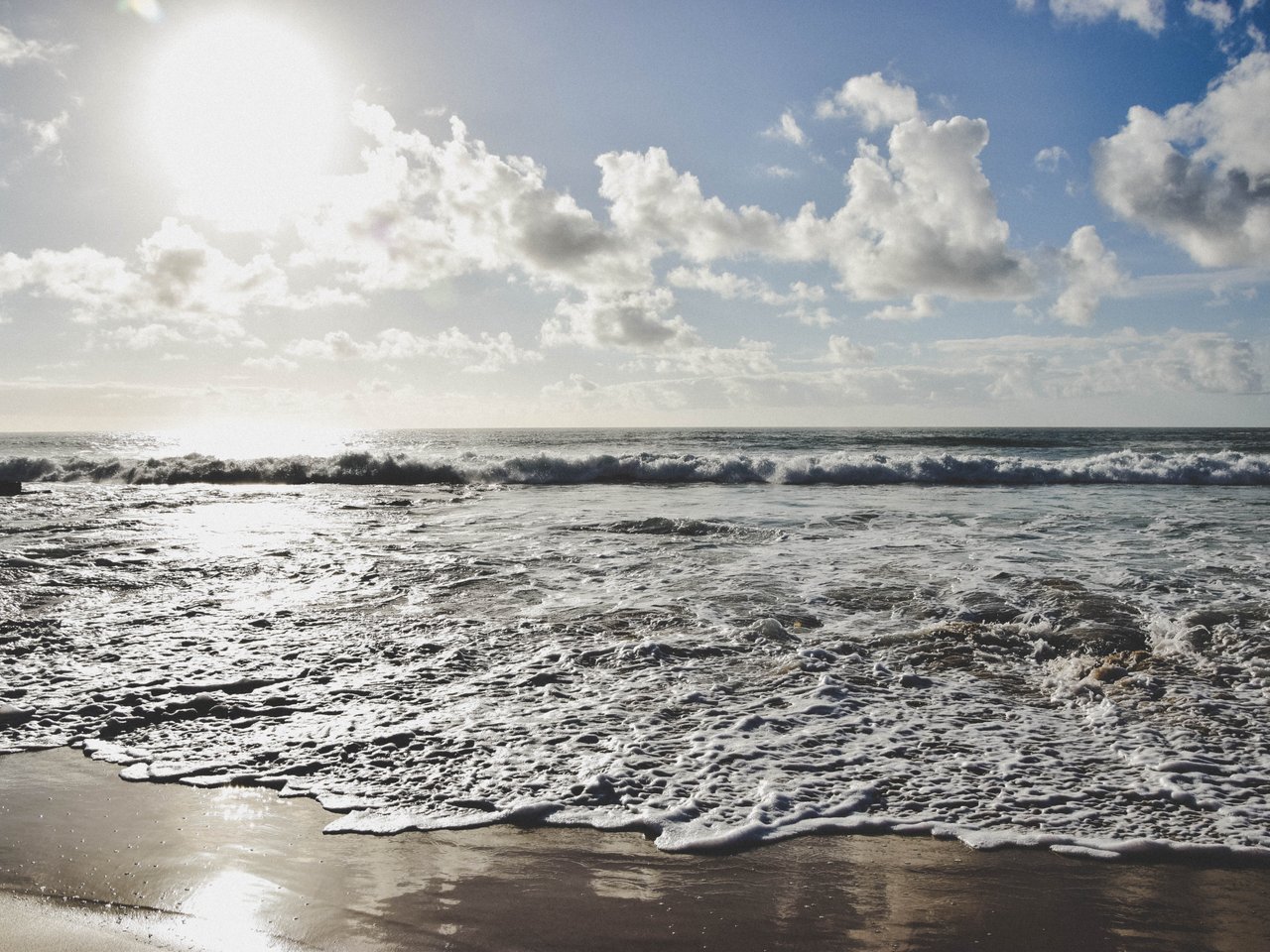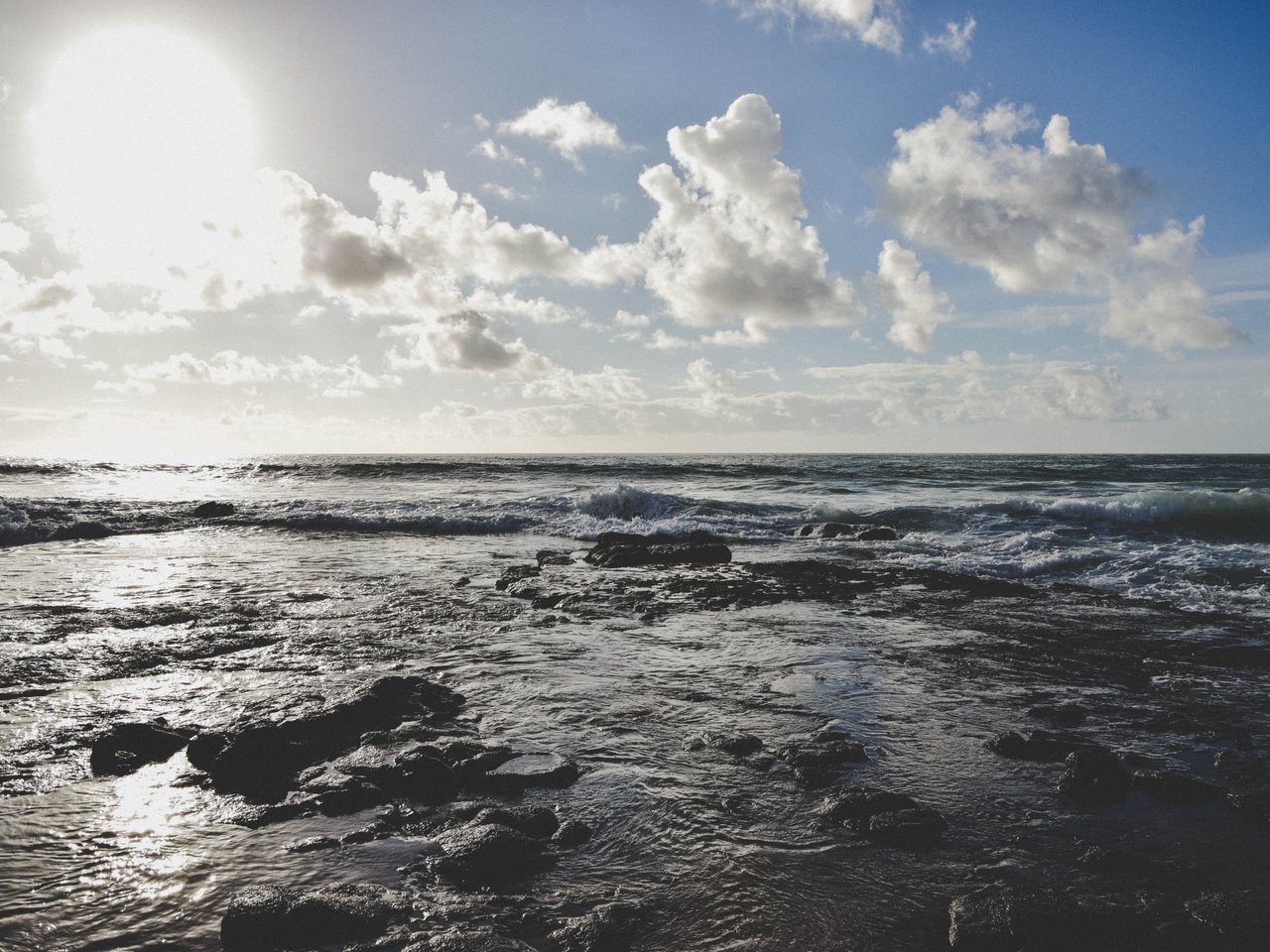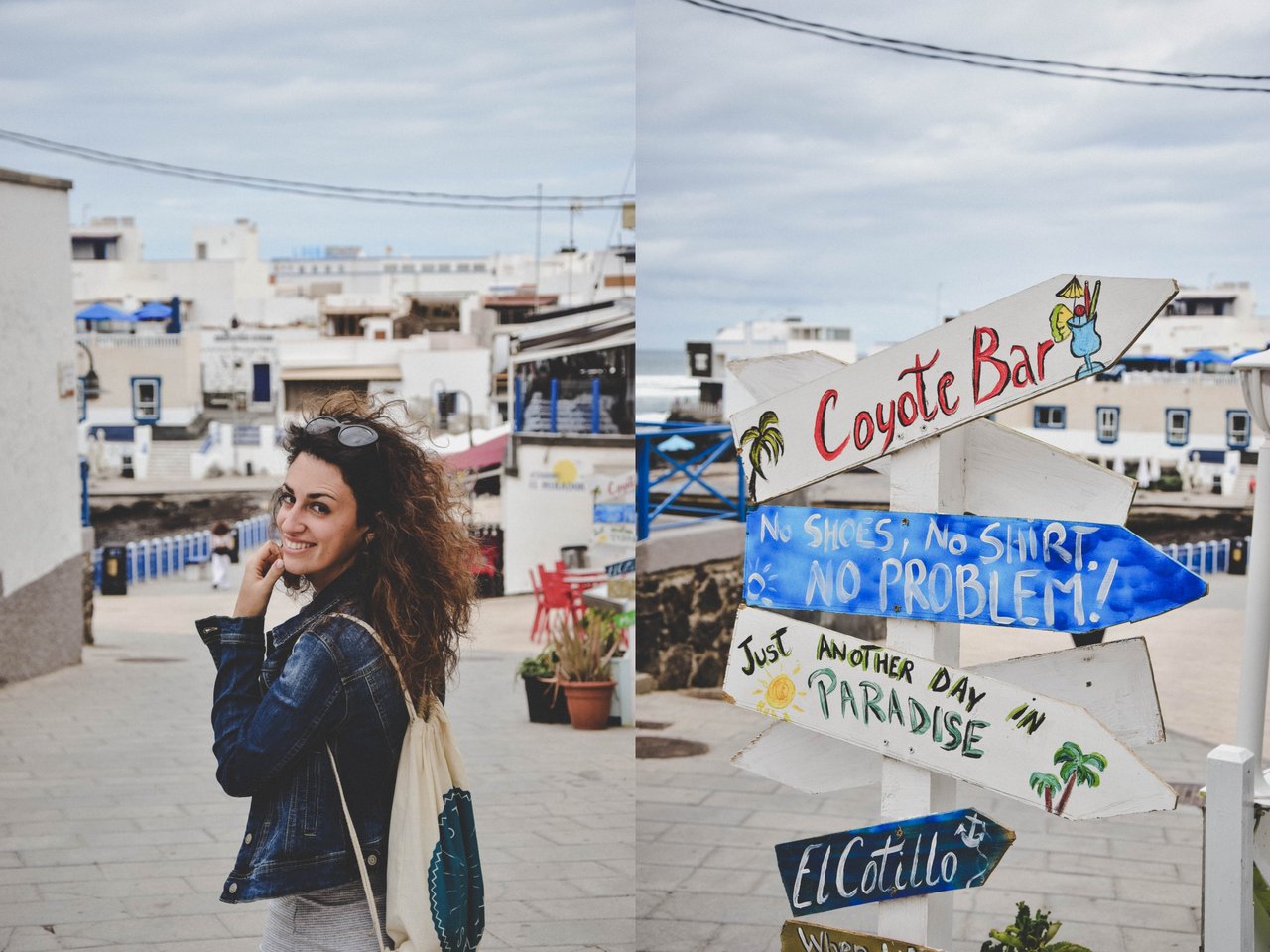 THE CENTRE OF EL COTILLO 
The centre of the village is pretty small, a real fishing village where surfers all around the world come to enjoy this paradise on Earth.
The houses remind me of the morrocan style, all white and low enriched with stones.
The vibe of the place is very cool, totally relaxing, not fancy, which makes it charming.
Fuerteventura started the movement Clean Ocean Project,  with the intent to protect the oceans, beaches and marine wildlife.
They go by these words "We are all part of the problem, and the solution!". To recycle is good, to reuse is great, but eventually we must end consuming plastic, especially in such big amounts.
We visited their shop in El Cotillo,where you can fing natural clothing, cosmetics, accesories and join them in cleaning the beaches.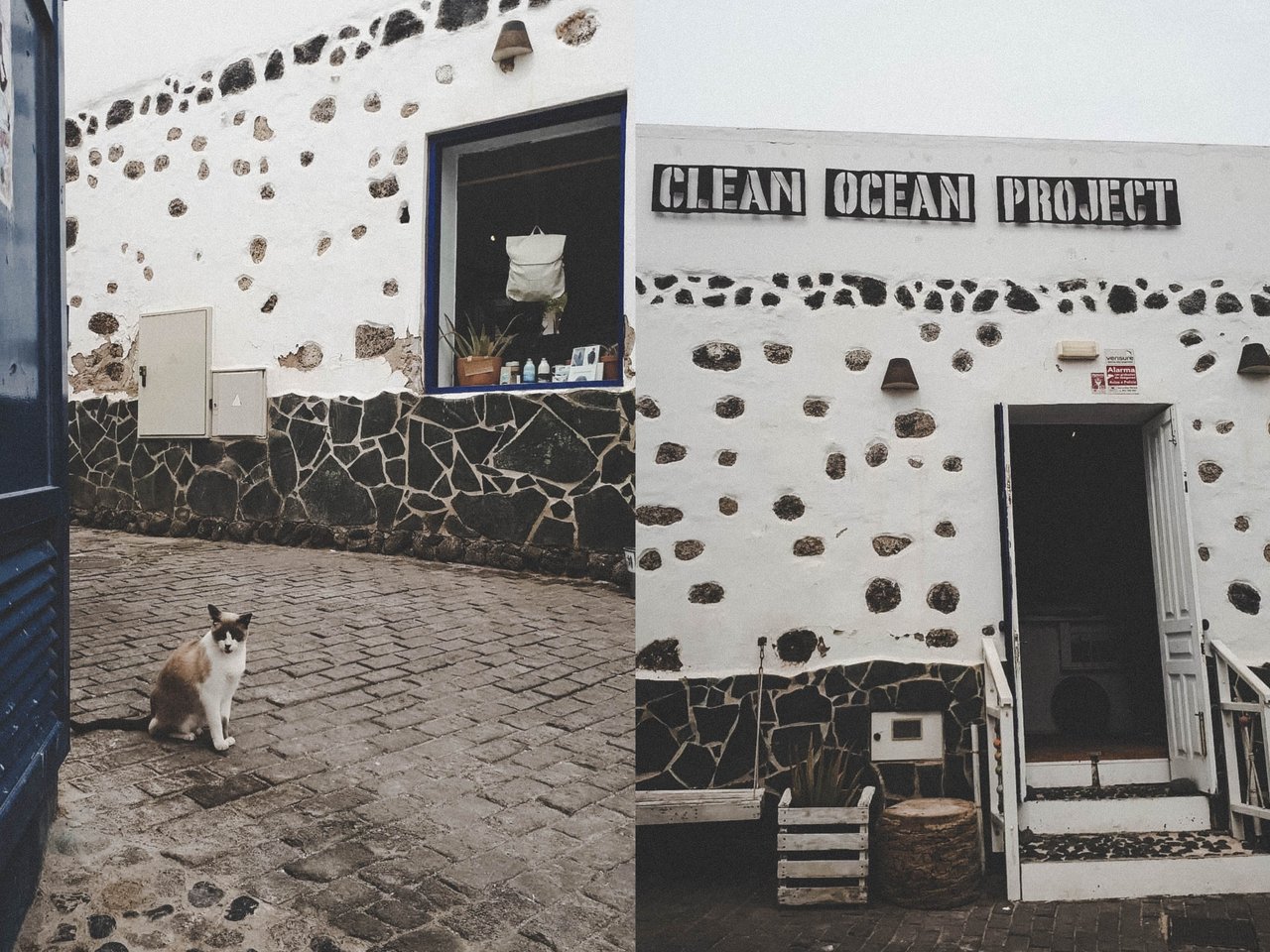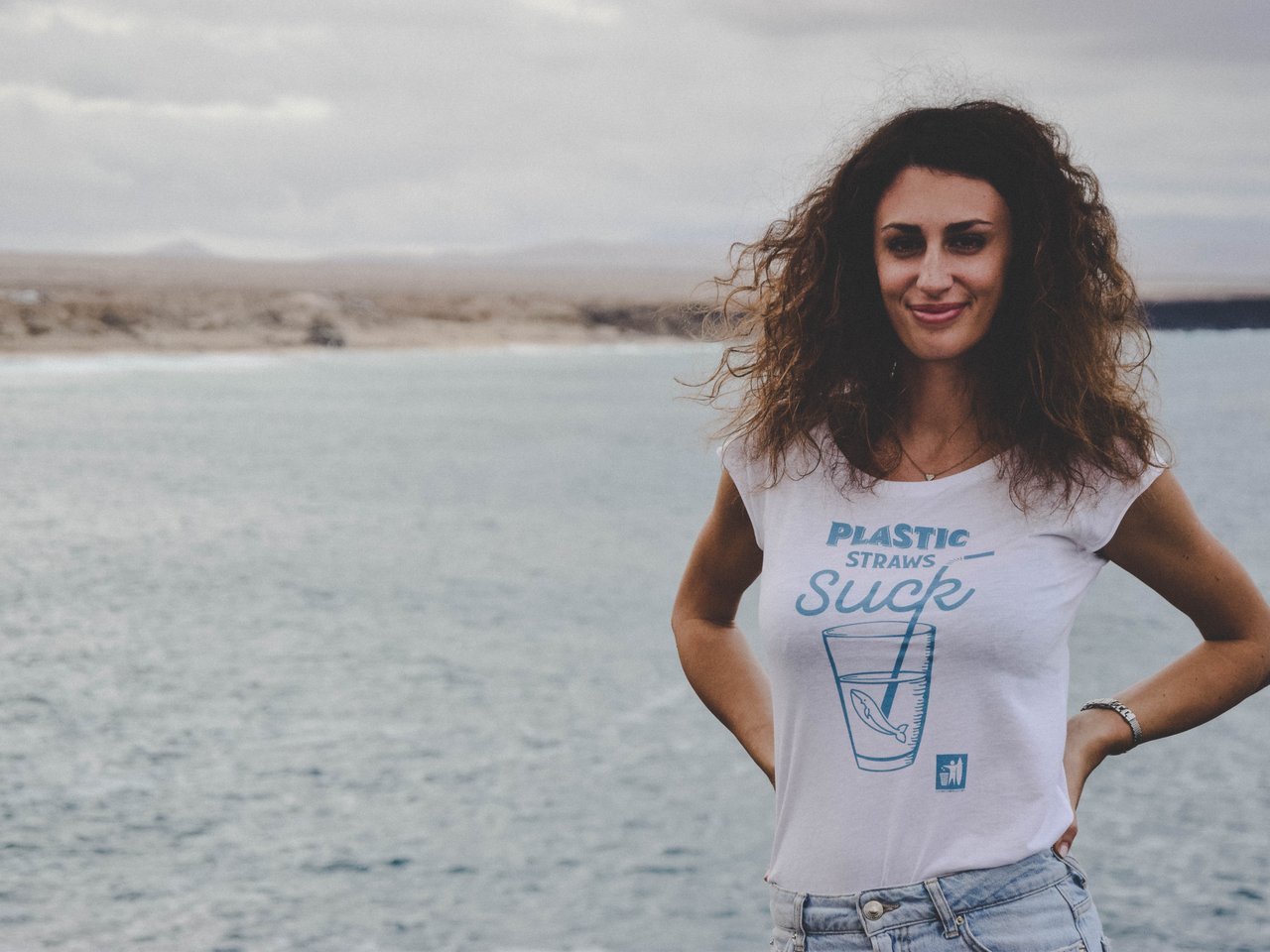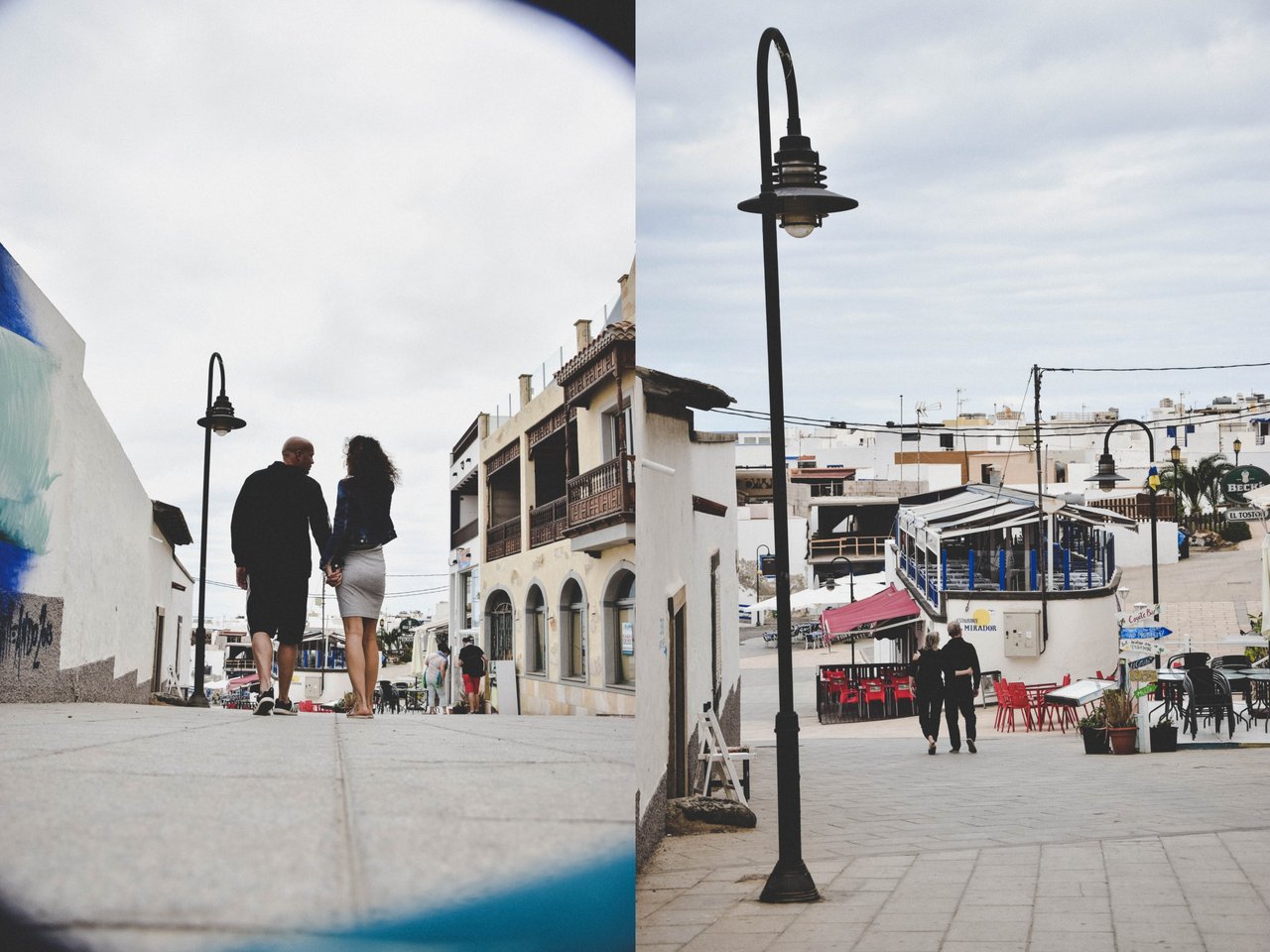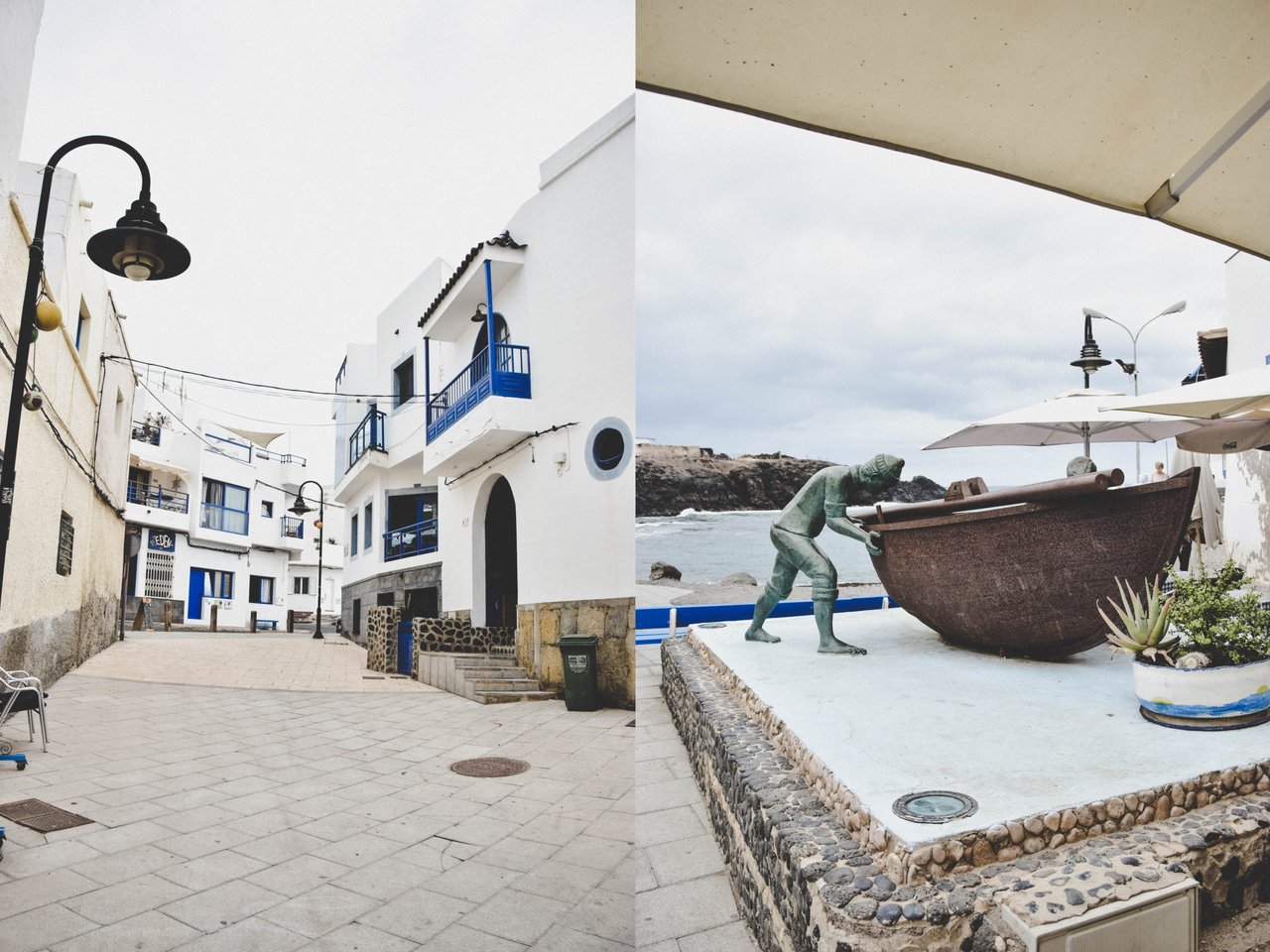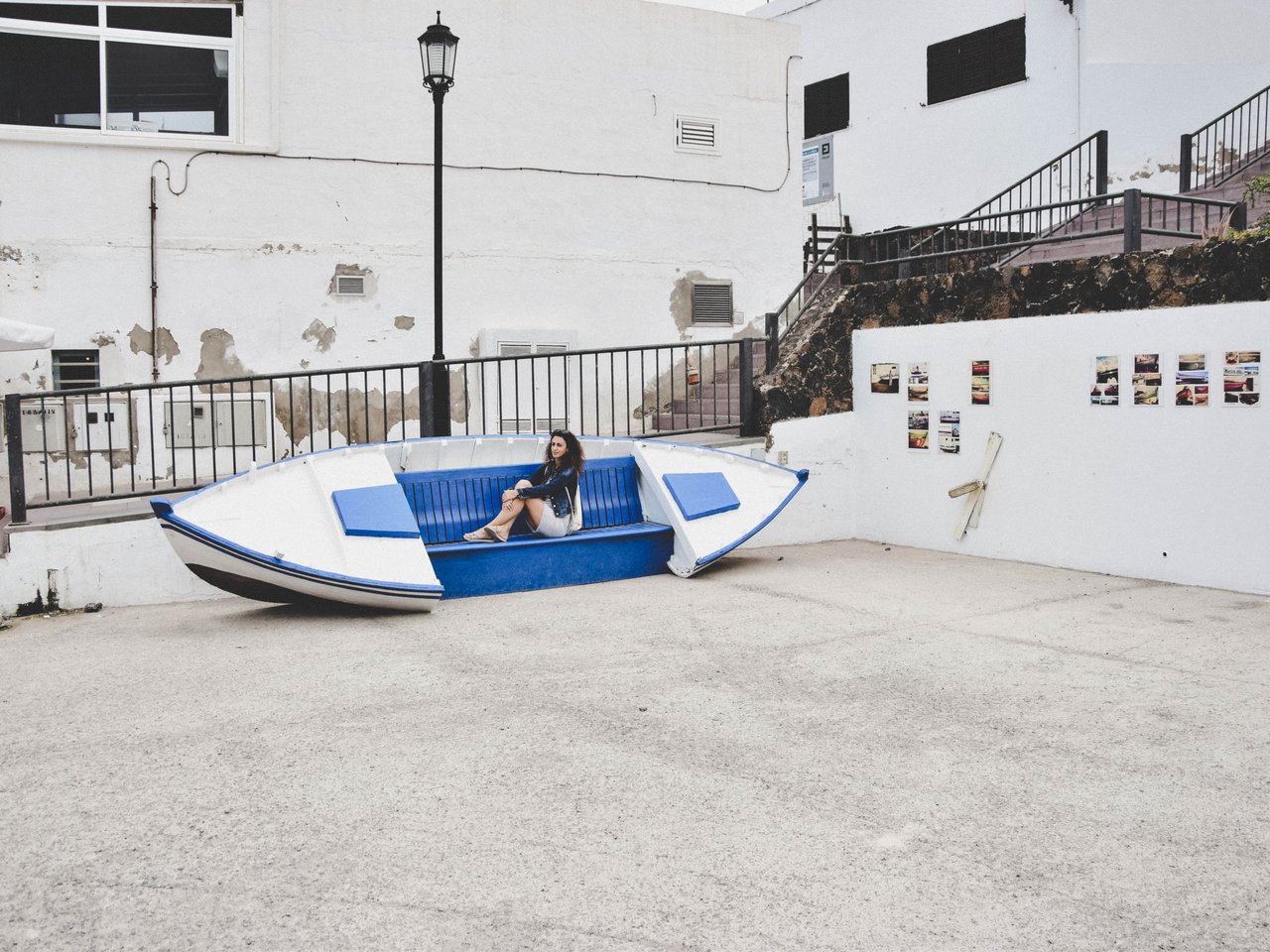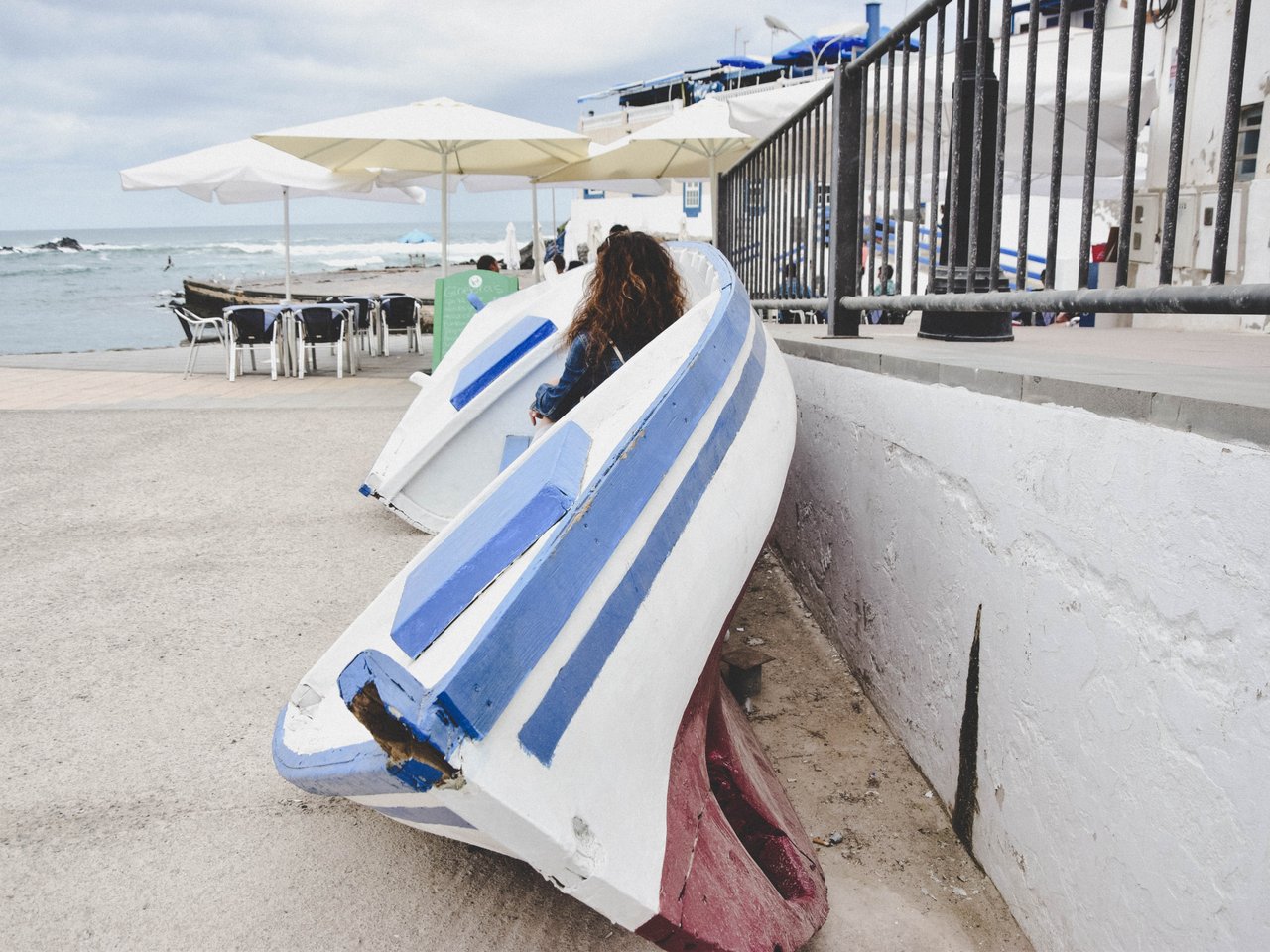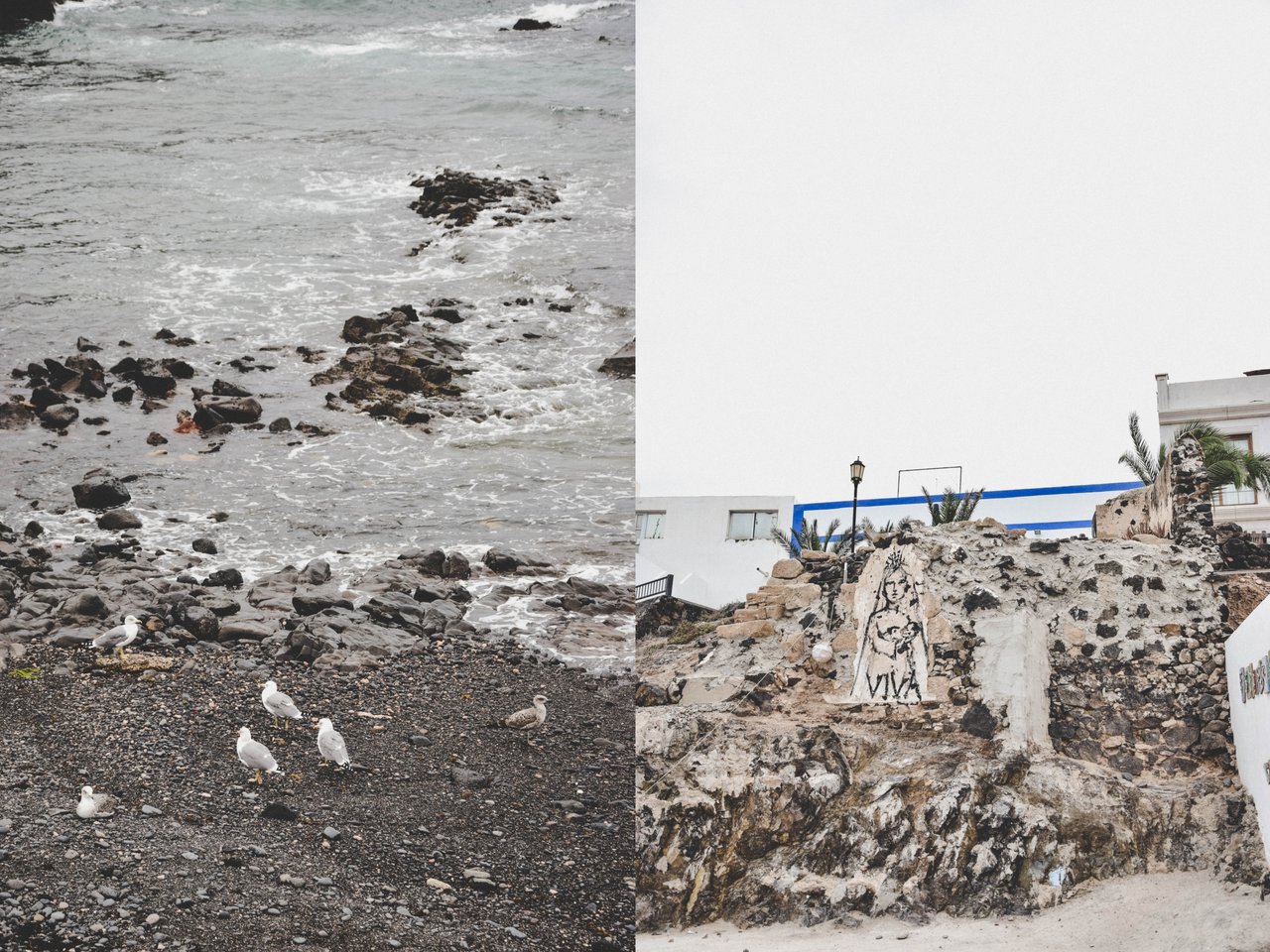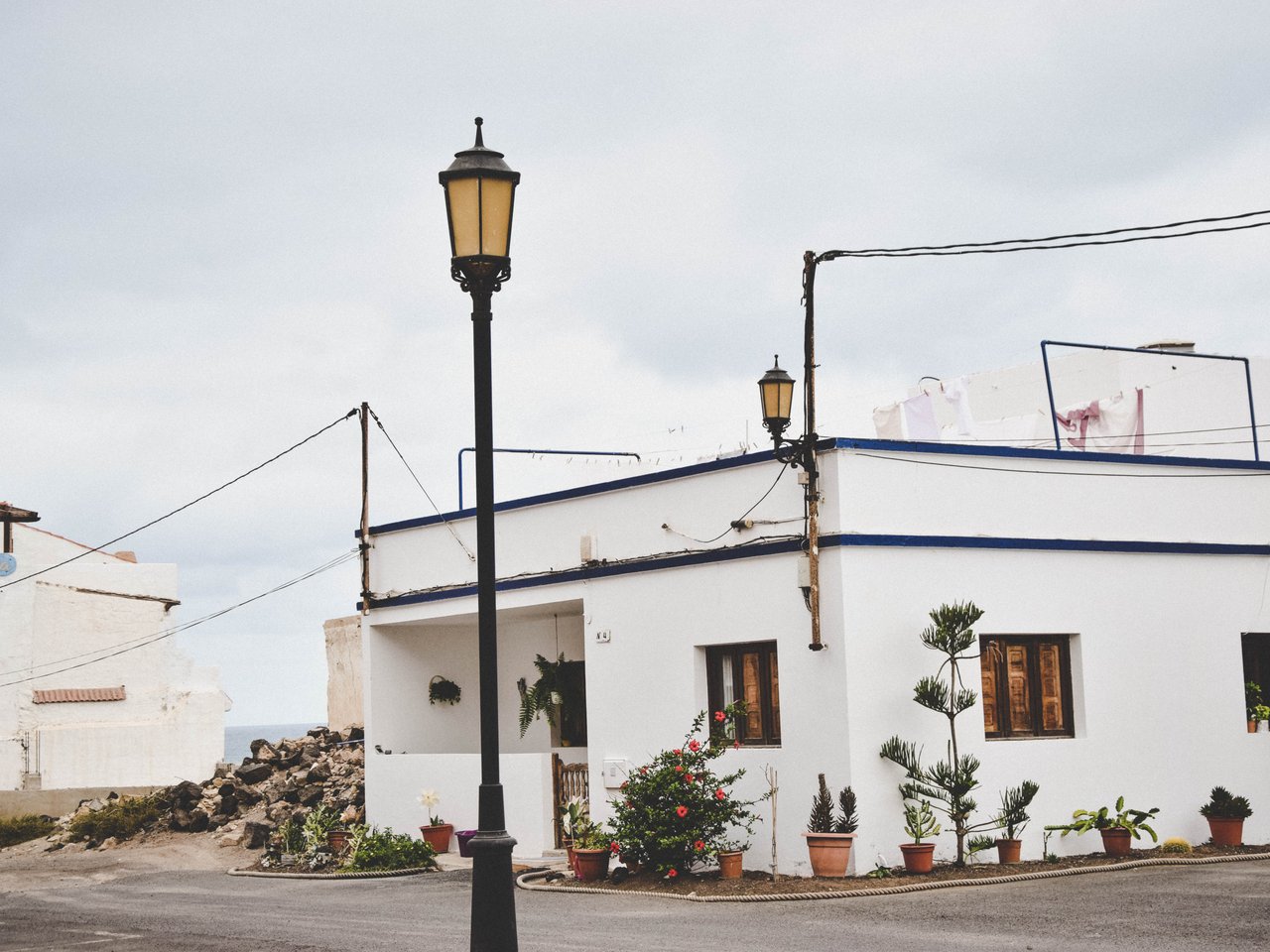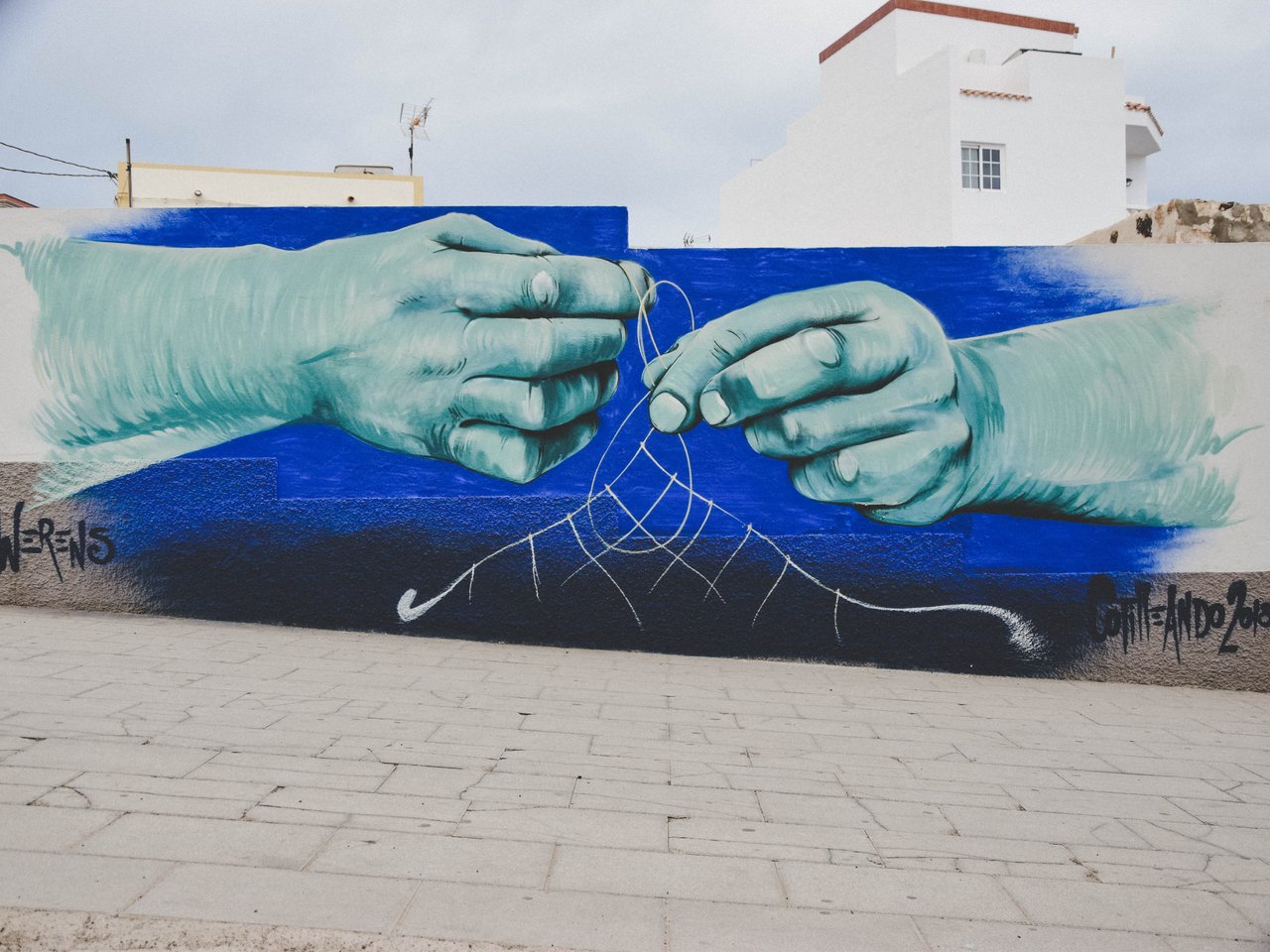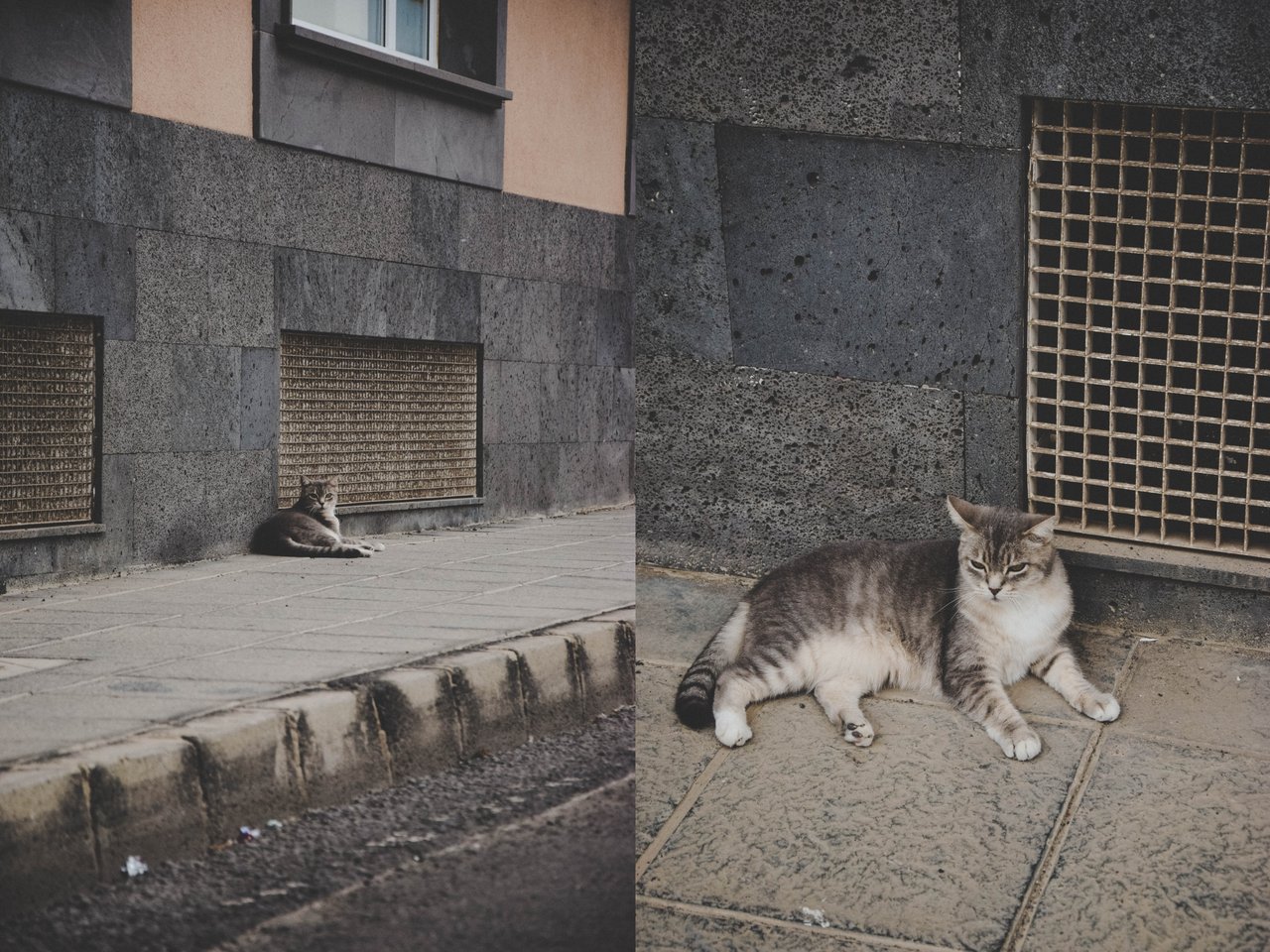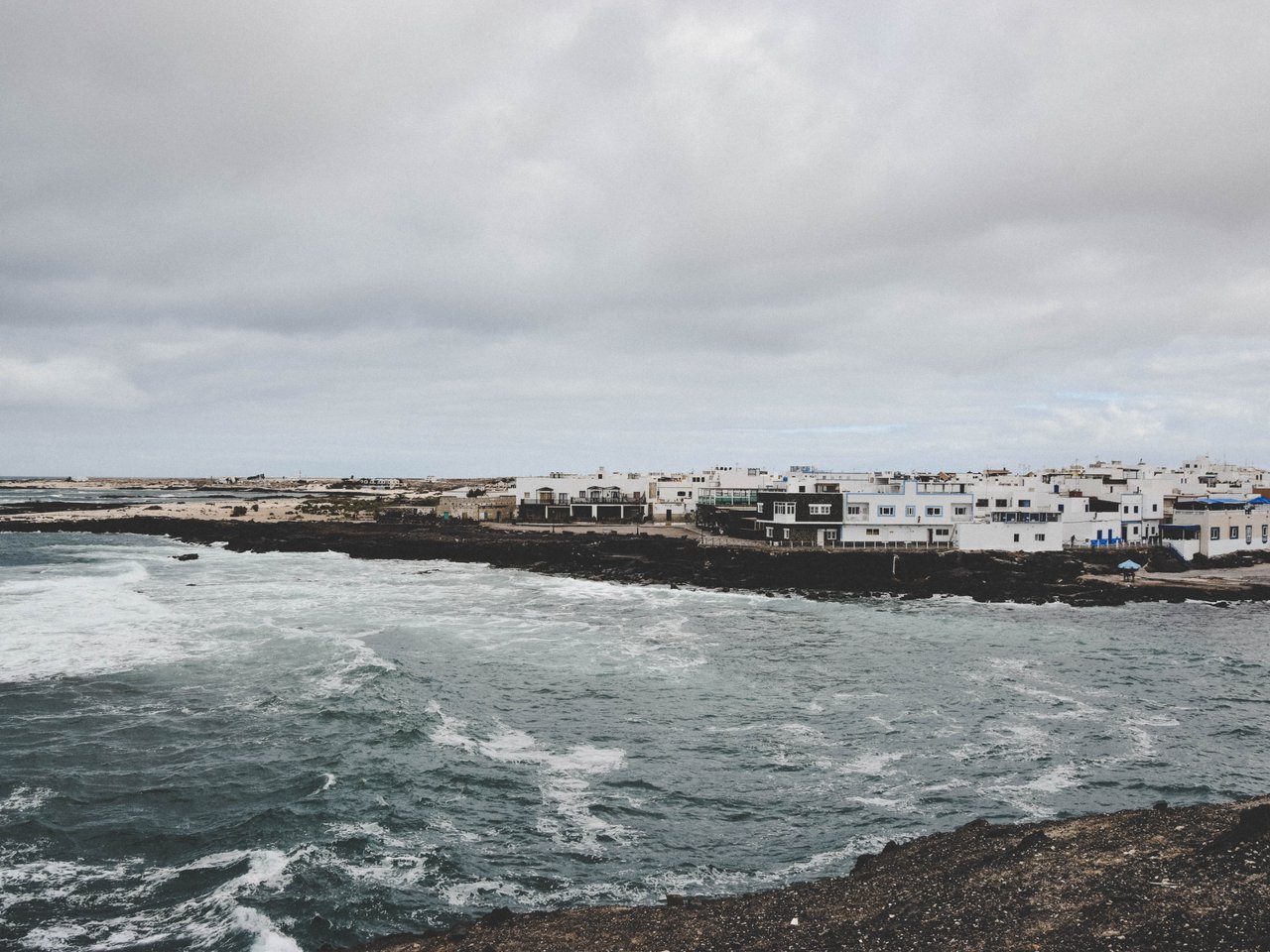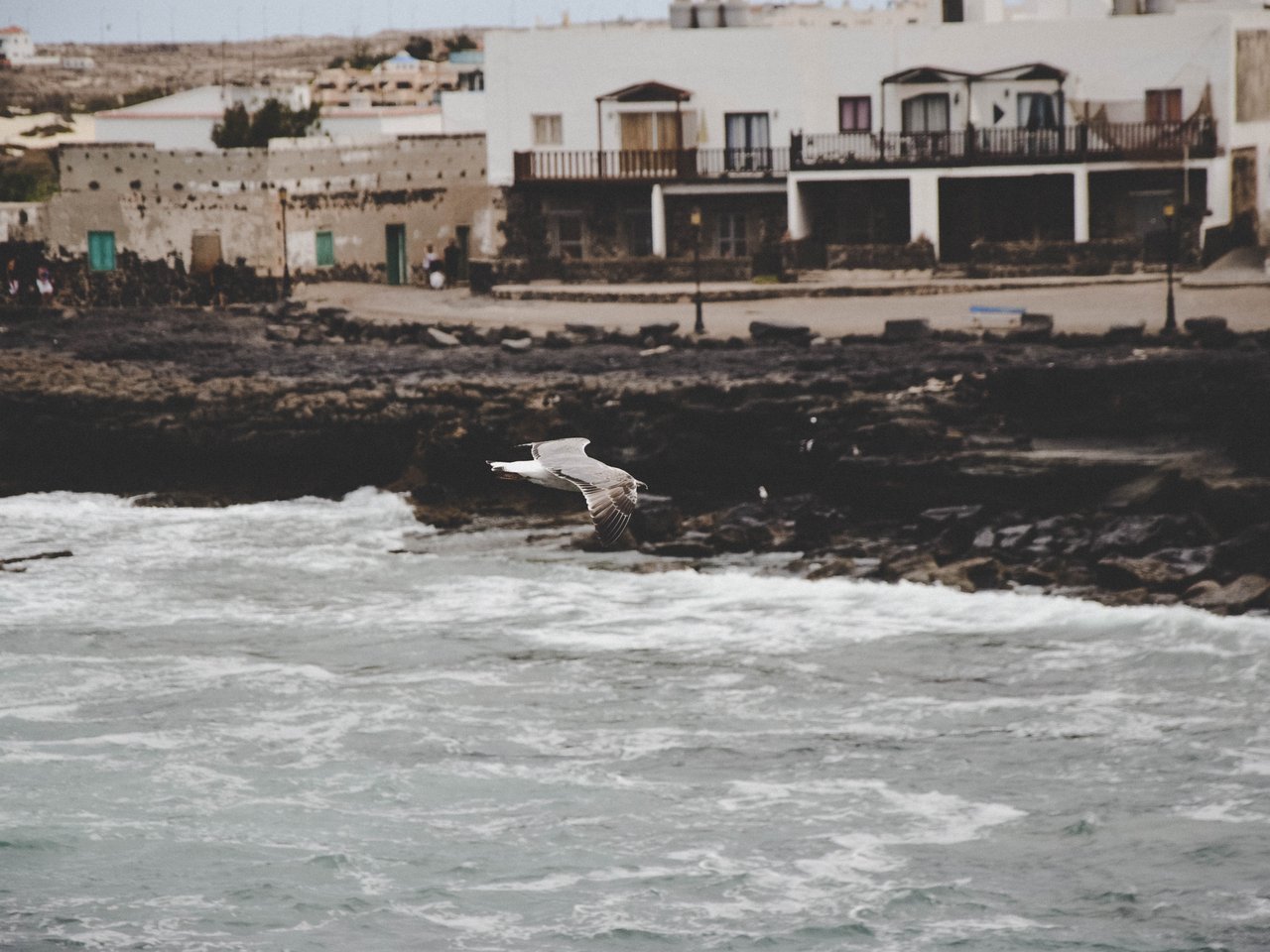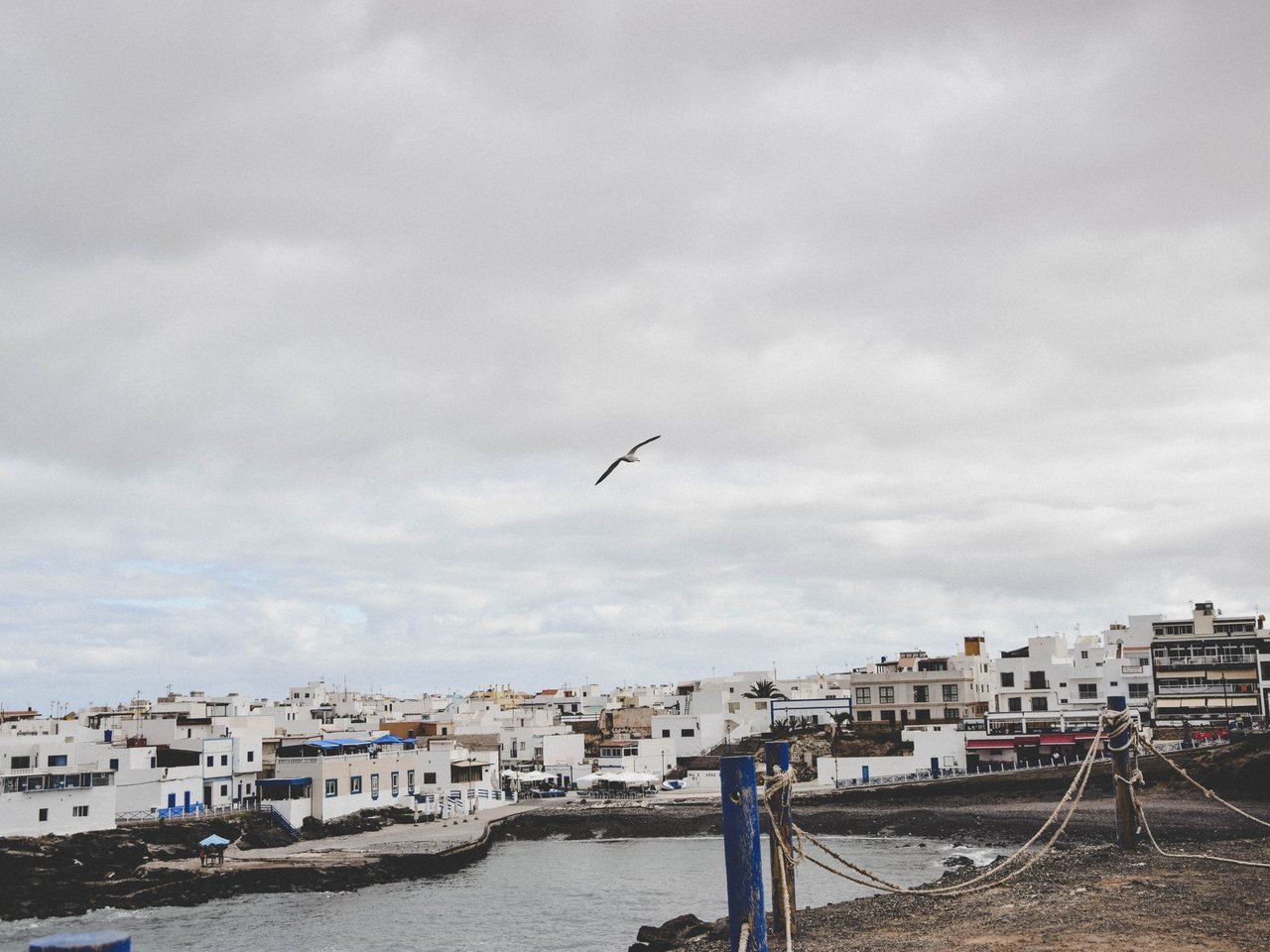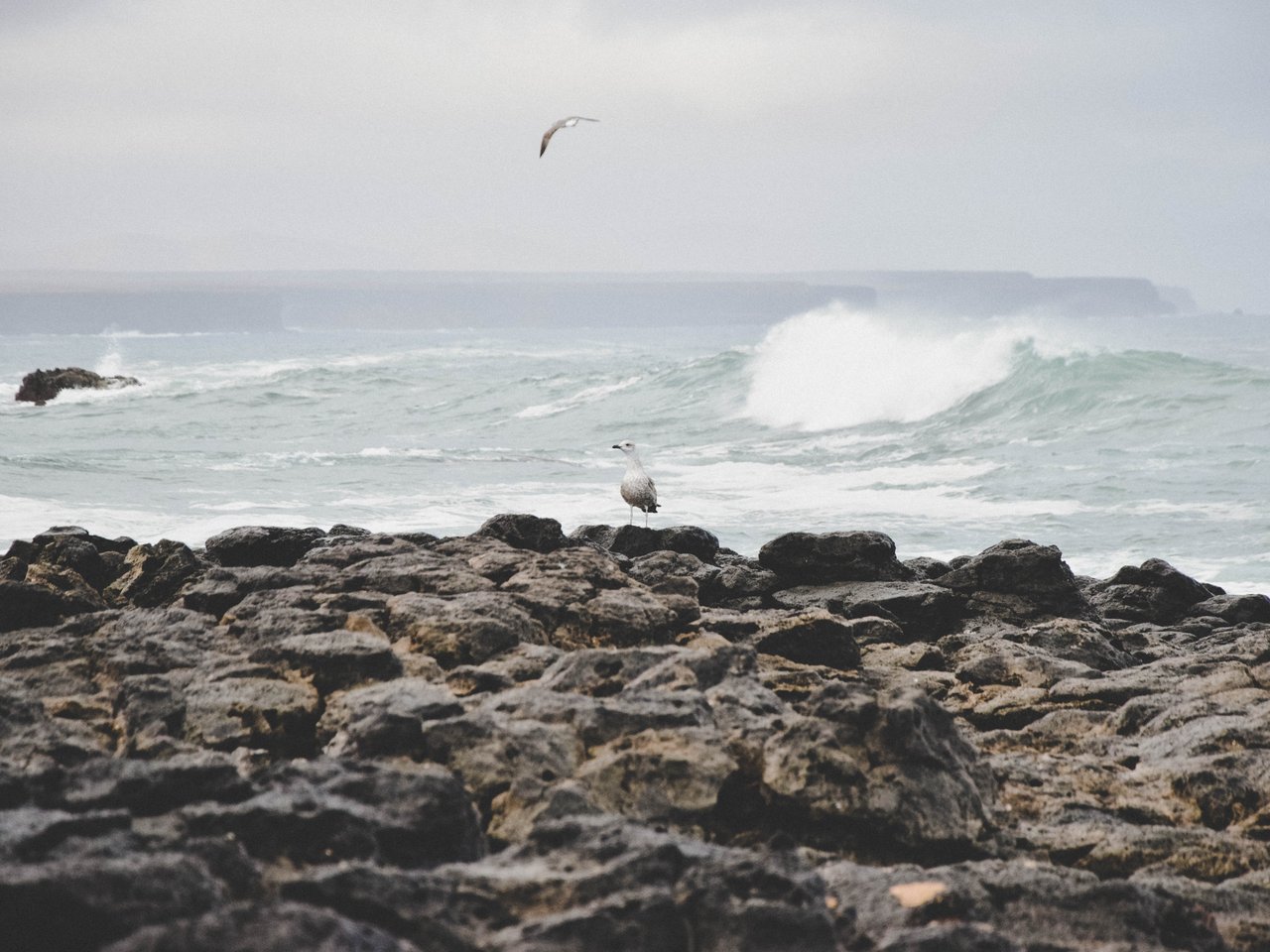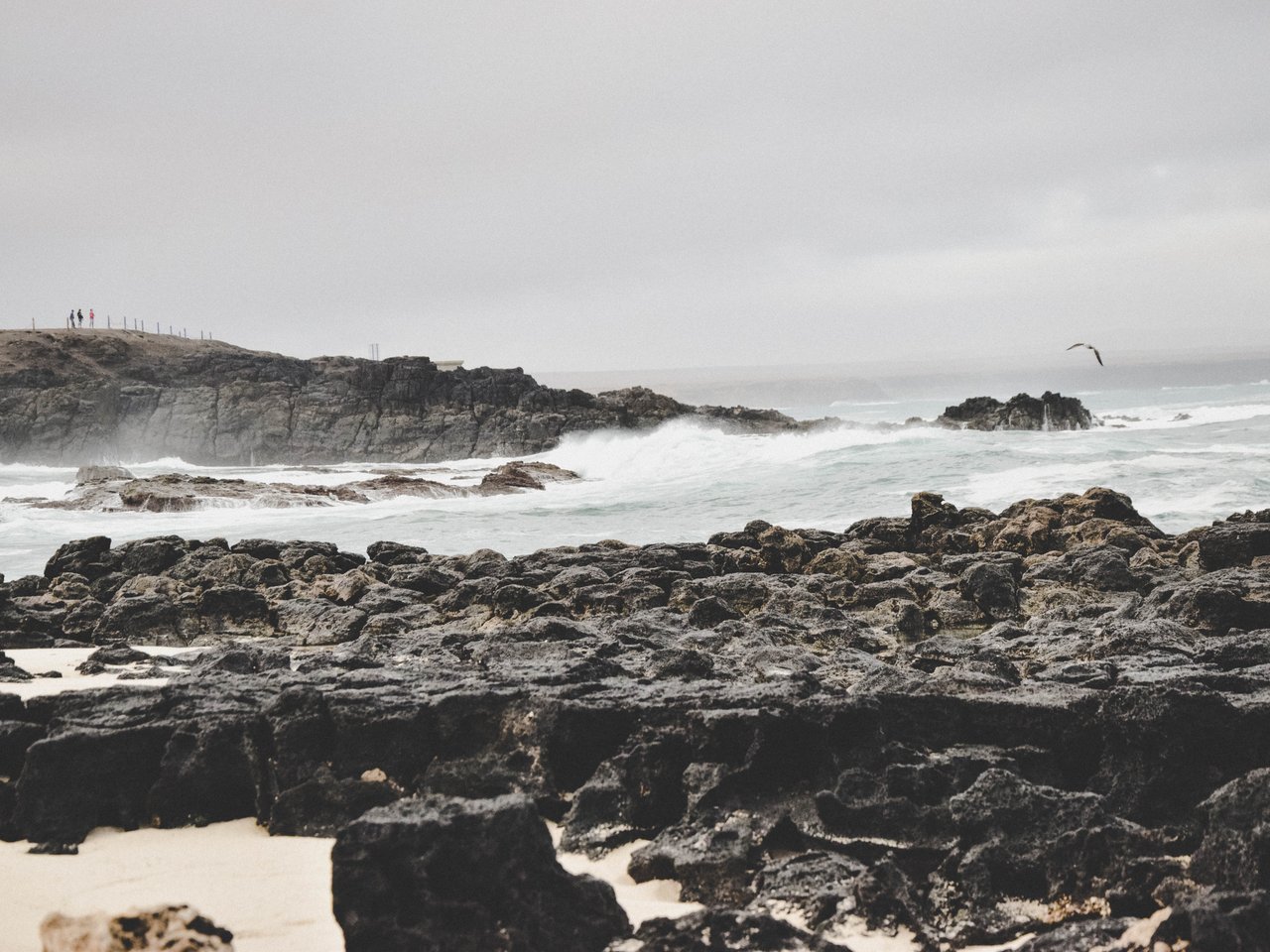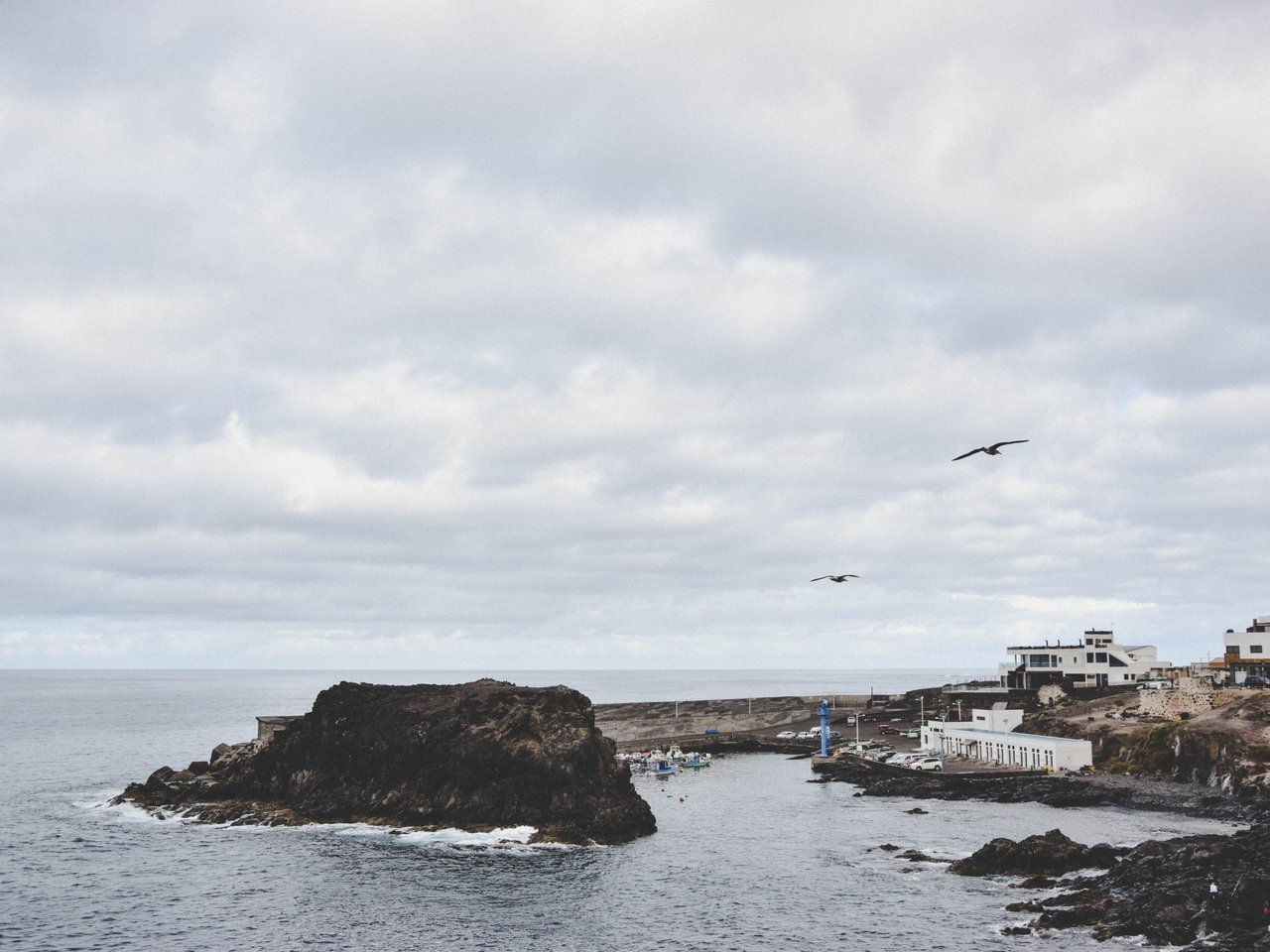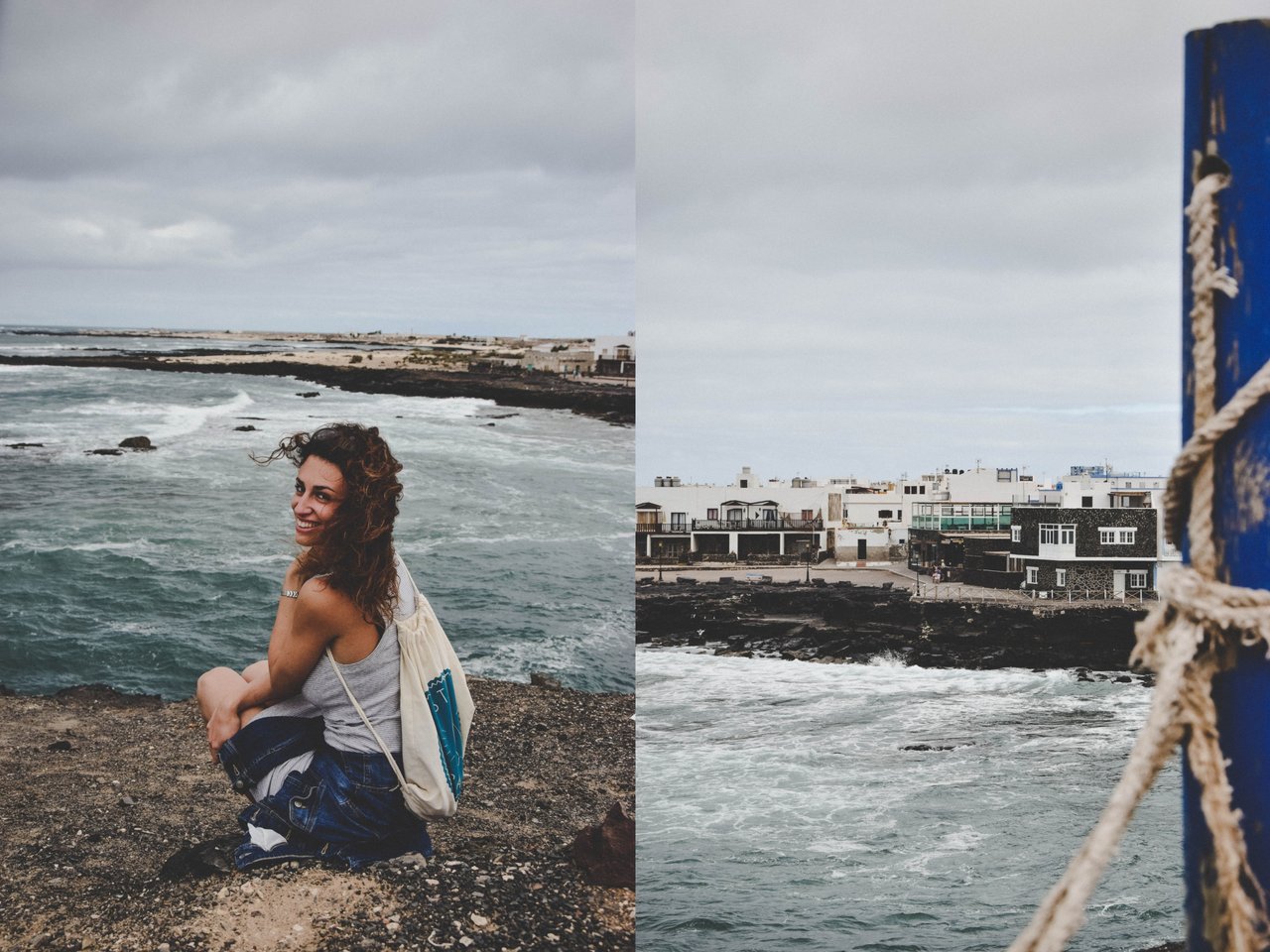 WHERE WE ATE IN EL COTILLO...
Breakfast
El Goloso (accross from our apartment), a bakery that also serve breakfasts/juices/coffee
Mil Deseos (also accross from the apartment), breakfast in italian style-they have the best apple pie!!
Icecream
My absolute favourite-Bolas (near the hotel and our buliding), italian authentic icecream-the best I've ever had
La Puntilla, a small place in the centre of El Cotillo
Burgers
Bagus, next to Mil deseos-has a great ocean view, best to enjoy in the evening, the food is ok, nothing special, but the vibe is awesome
Try the canarian beer, Tropicana, it's great and I love that there is a dog in their logo. :)
Restaurants
Casa Rustica, a small italian restaurant with lots of options for vegans/vegeterians/gluten free dishes. They sometimes have live music in the evening. A peaceful place with delicious food.
there is an italian restaurant/pizzeria in our building (I forgot the name) with the best ocean view, so go there for dinner and enjoy a mesmerizing sunset.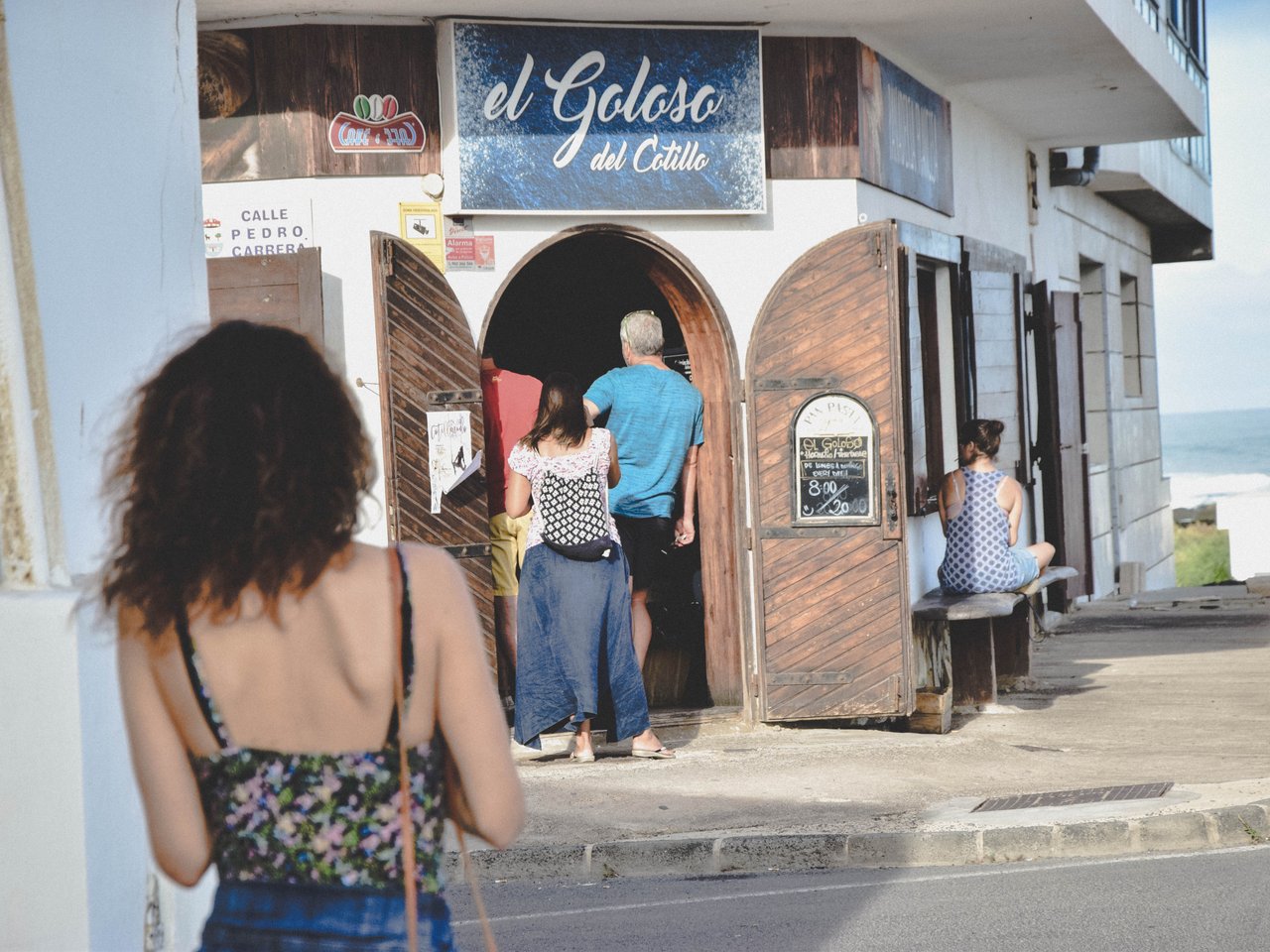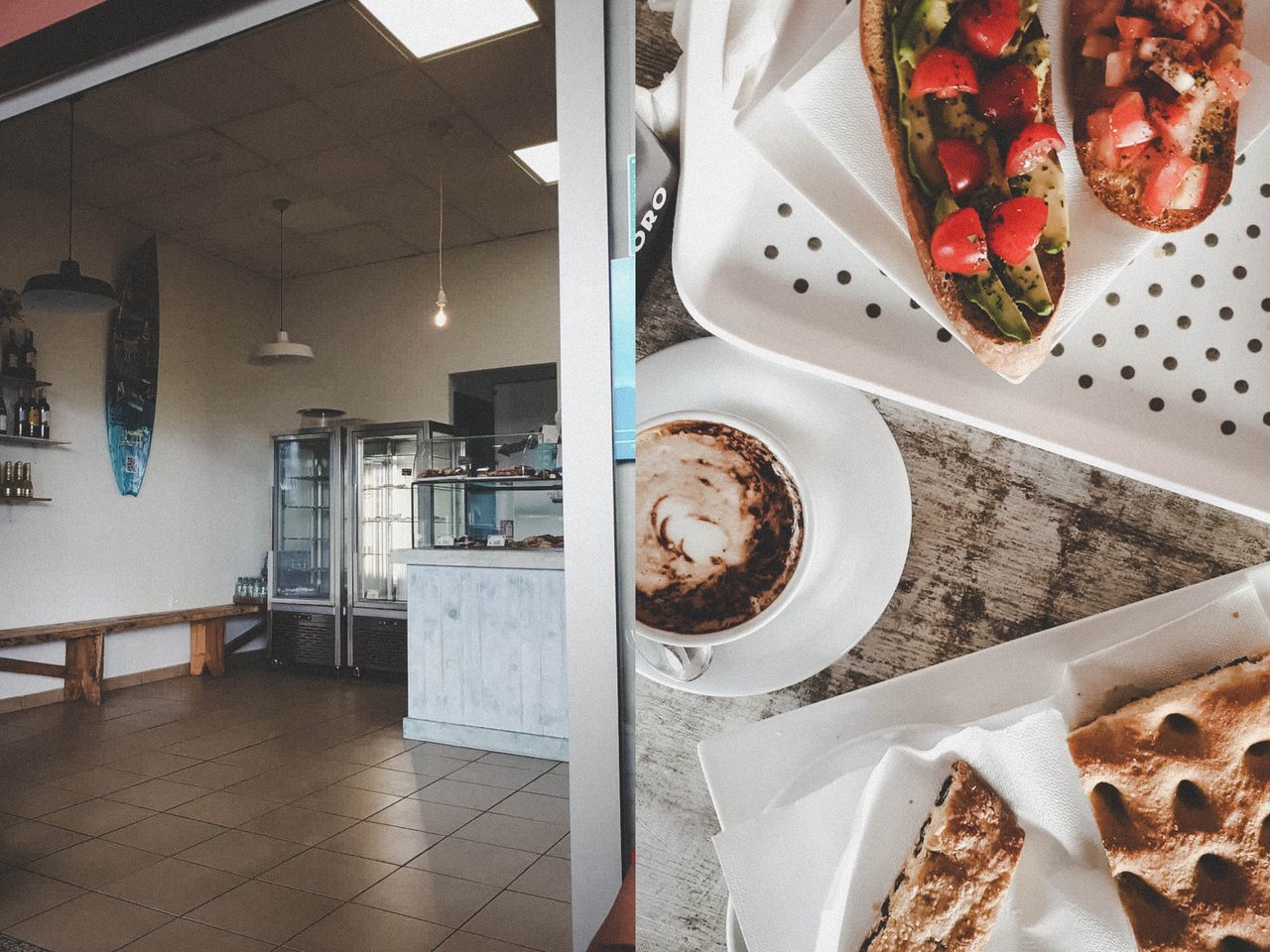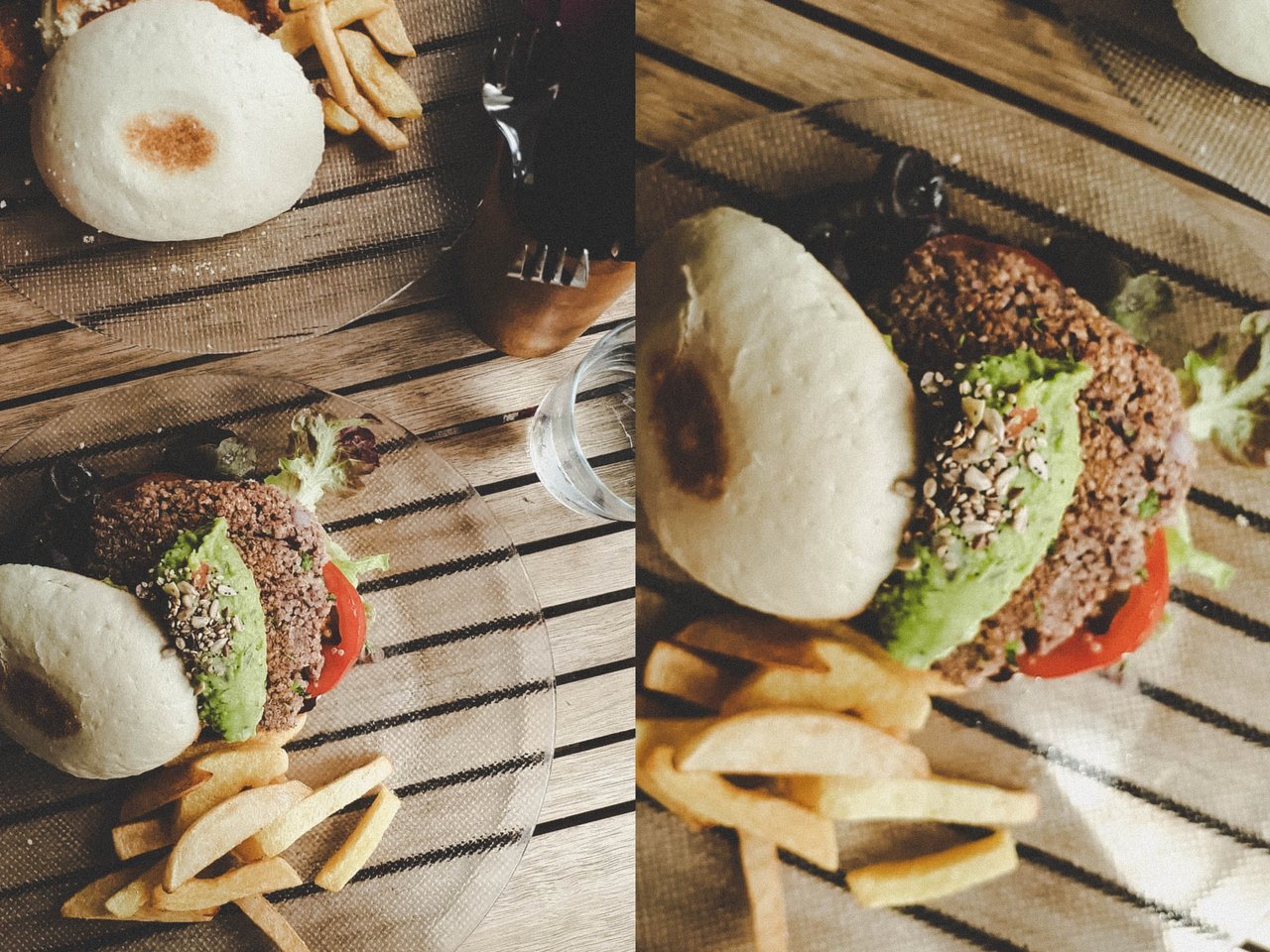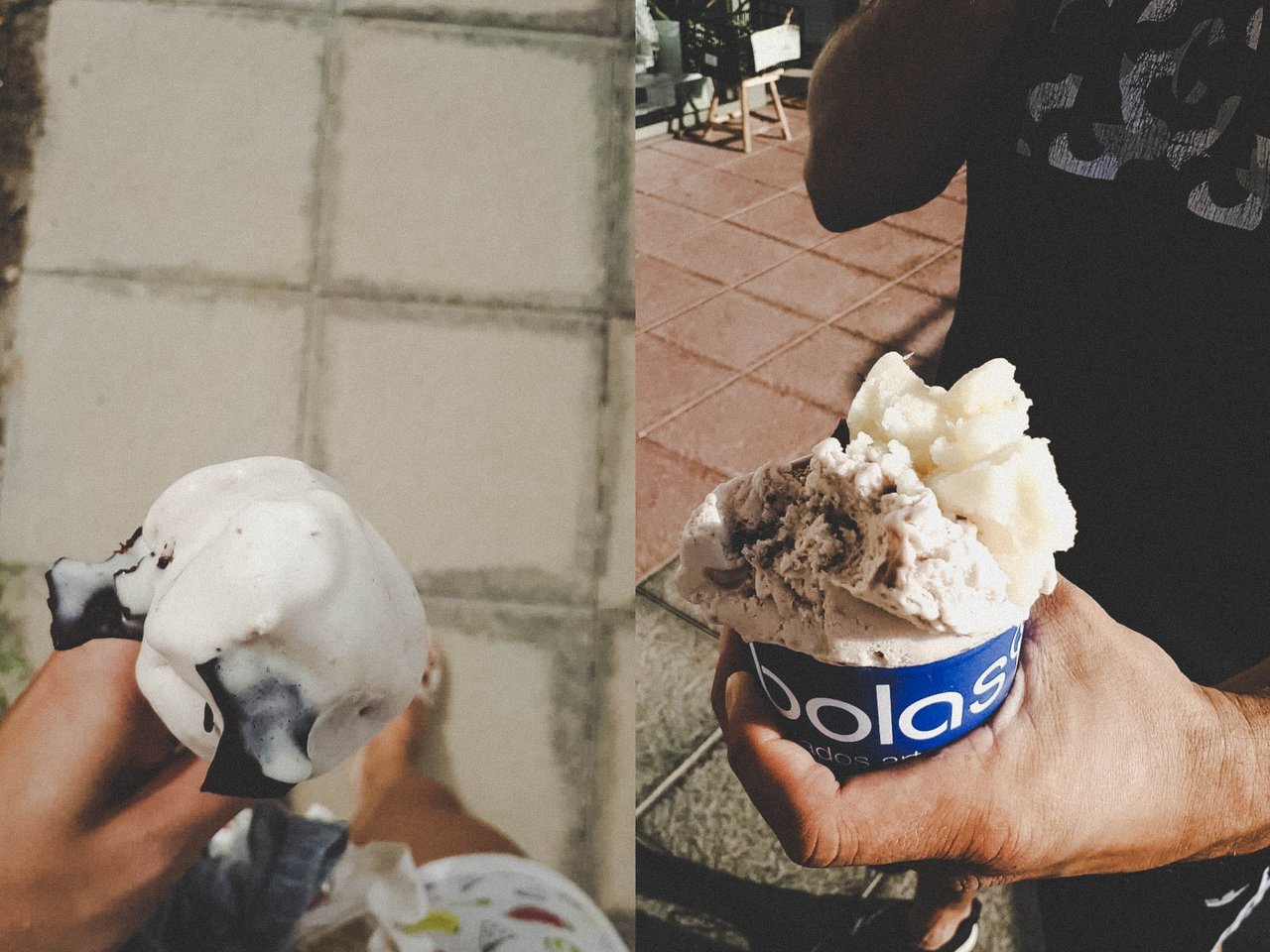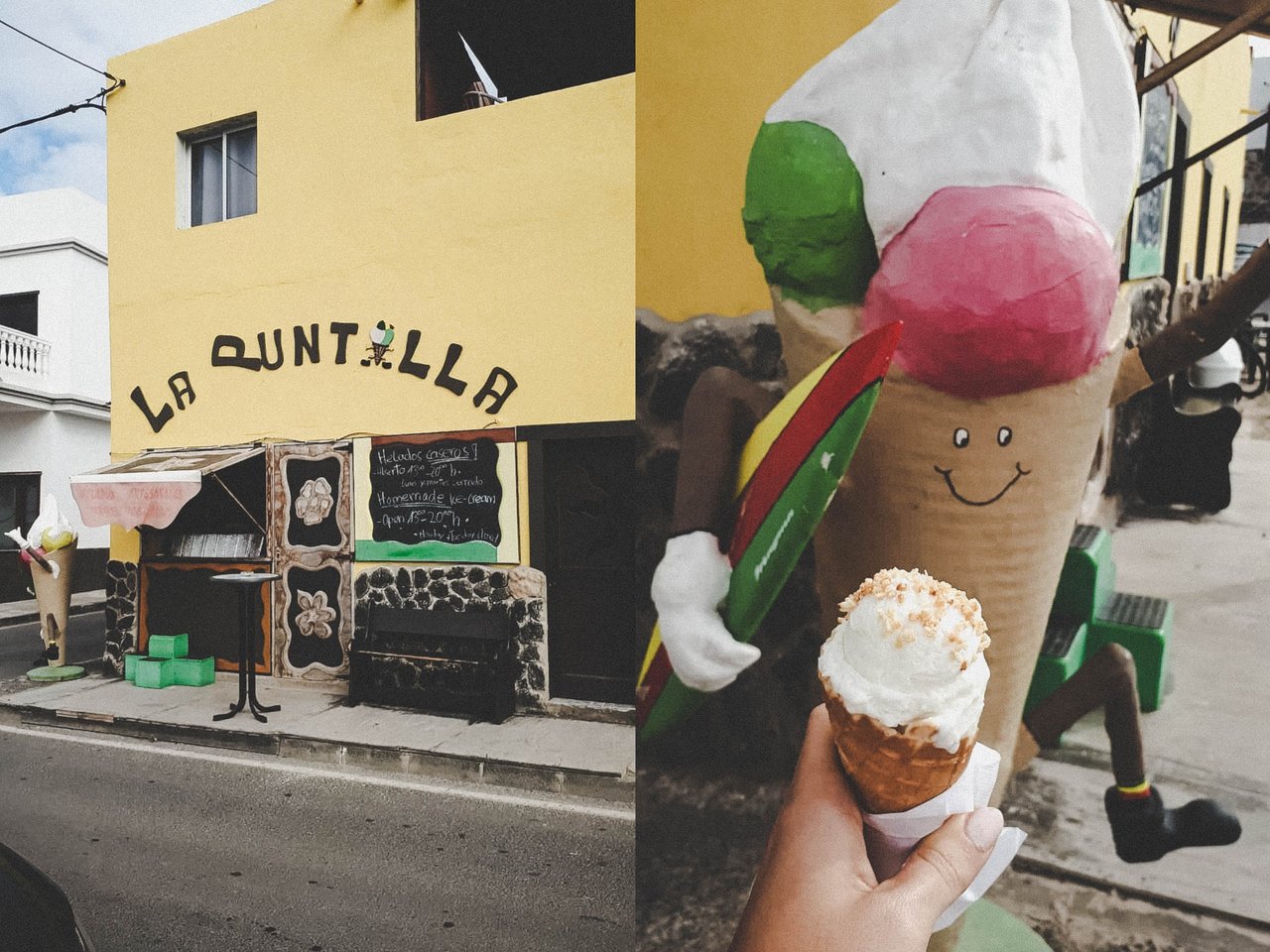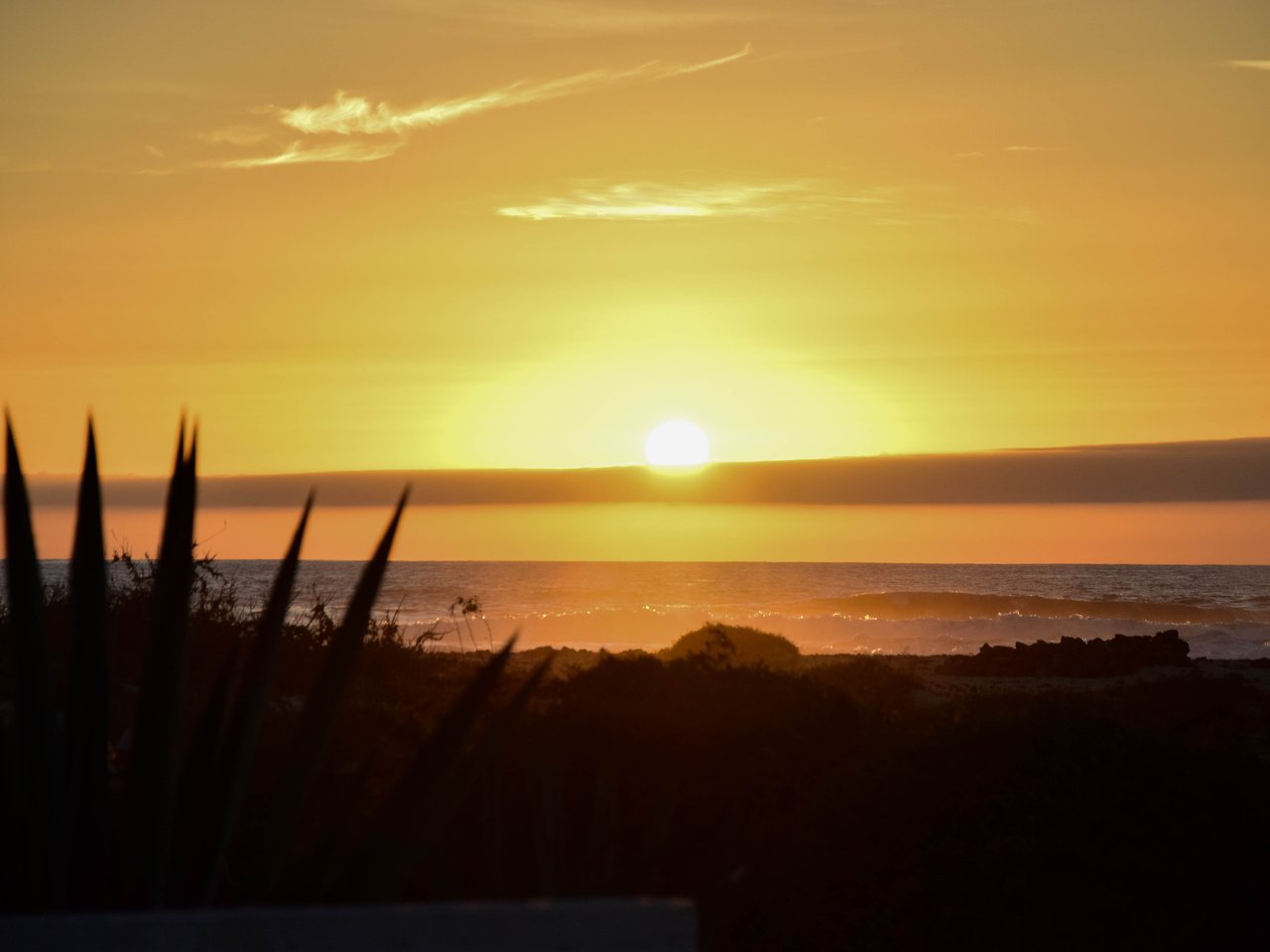 I hope this was an interesting introduction for what's coming up next...
Next time I am taking you to the dunas of Corralejo and we go surfing.
ps.  The best thing about this island is that everyone has dogs or cats that are running around happily and freely, the only bad thing was that Ziggi wasn't with us to enjoy this place, too.