Beetroot, carrots and apples love each other.
A sweet and refreshing combination for a bright day!
Supply the body with vitamins A, C, K, potassium, iron and flavonoids that this fruit and veggies give us!
The juice has a slightly sweet taste from the apples and carrots and it's best served immediately.
5 small to middle sized sweet apples
4 middle sized carrots
2 small to middle sized beetroots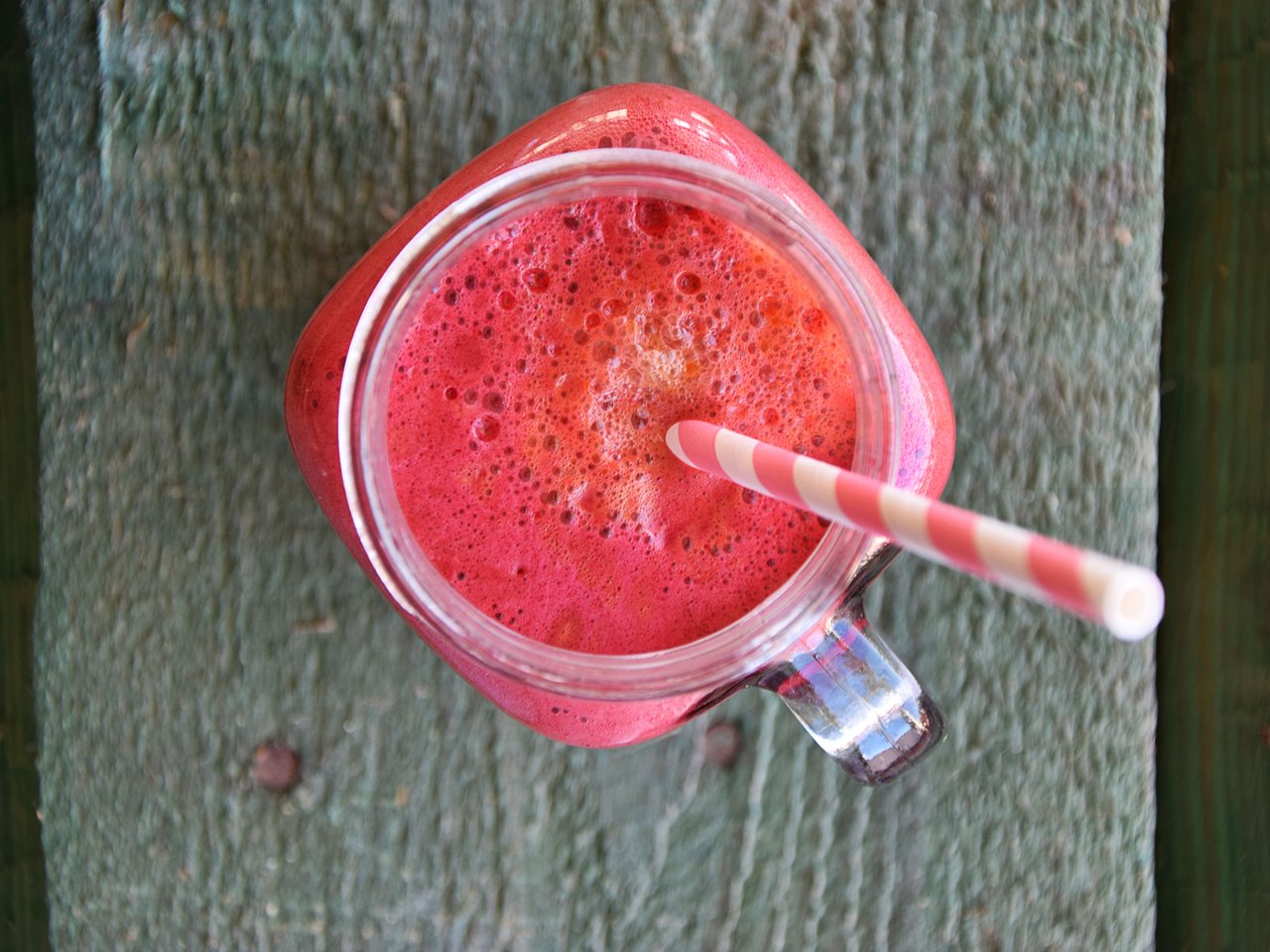 Clean, wash and slice all the ingredients and place them in the juicer.
You'll get enough juice for 2 portions. Enjoy!