The main ingredient of these cakes, mr. Chickpea, is responsable for the abbundance of protein present in these heart-shaped delights.
The dough has a nice chestnutty flavour that goes perfectly with strawberry or cherry jam.
I can say with pleasure that I fell in love with chickpea in desserts with this cakes, so there is no suprise that they are actually heart-shaped!
200 g cooked and drained chickpea
3 eggs
65 ml agave syrup
30 ml extra virgin coconut oil
50 g wholegrain spelt flour
1/2 tsp soda
1/2 tsp baking powder
75 ml coconut milk*
1 vanilla pod seeds or 1-2 tsp vanilla sugar bourbon**
*I used Alpro Coconut/Almond milk.
**You can leave the vanilla out if you don't like it.
You can additionally decorate the cakes with almond flakes.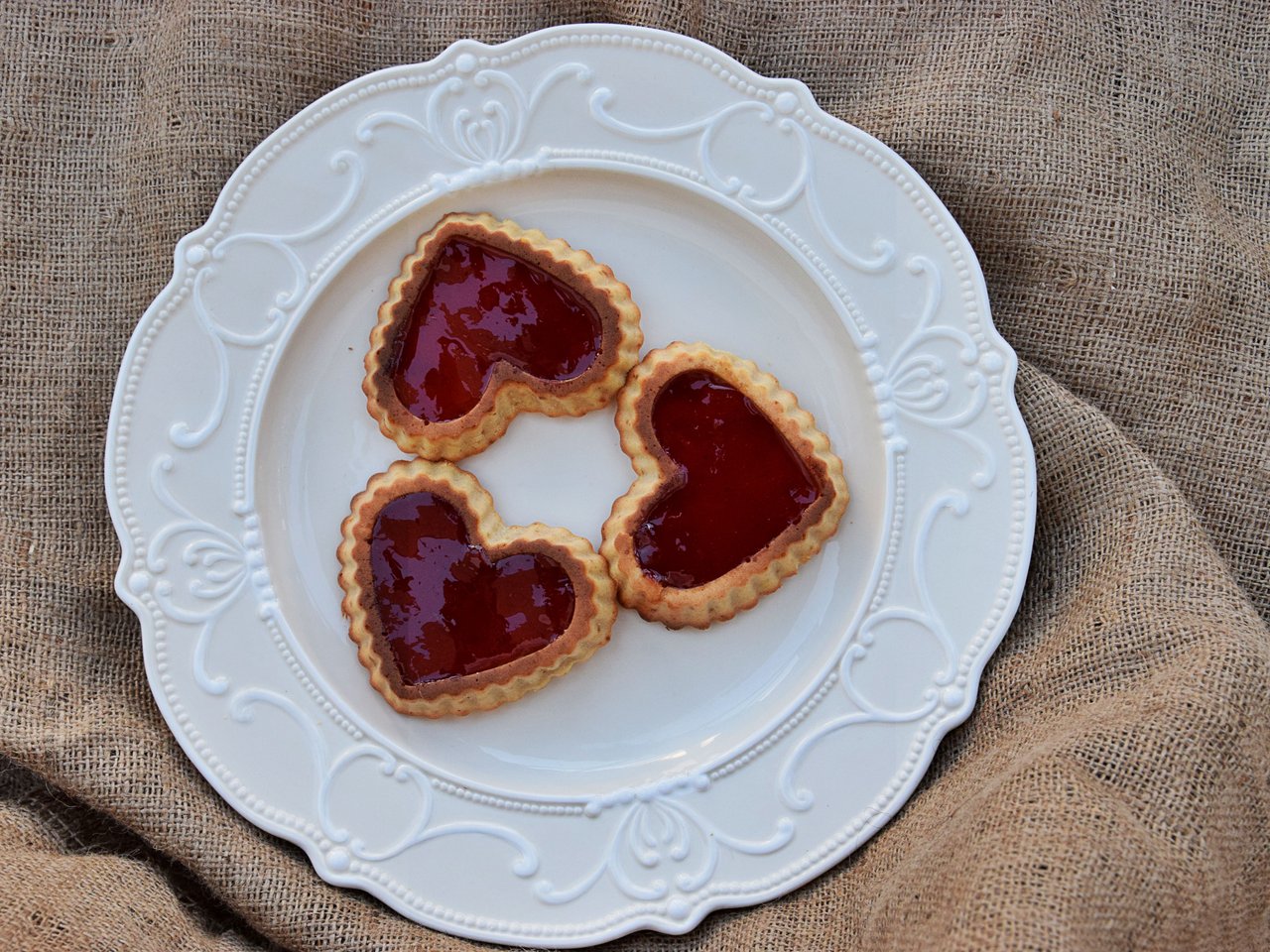 If you are cooking the chickpea by yourself, soak it in water the night before cooking.
Cook it between 1-2 hours, depending on how much the chickpea needs it, to soften and swell.
Place the cooked and drained chickpea in a blender or food processor.
Work it for a short while then pour in the milk and continue until you get a smooth and thick mixture.
Place the flours, soda and baking powder in a different bowl. You can sift the wholegrain flour.
Beat the eggs with the agave syrup and vanilla.
Melt the coconut oil over low heat.
Add the chickpea mixture into the eggs and then pour in the coconut oil as well.
Mix. Gradually, add the flours and baking soda/powder.
When all the ingredients have combined well, pour the mixture into the baking molds.
I used silicone heart shaped molds, but you can use different shapes or even one larger tart mold.
It would be good to use a mold that has a slightly raised centre, so during the baking process the dough will end up with a nice small hollow where you will spread the jam later.
Bake the cakes on 180 C degrees for about 20 minutes.
Leave the baked cakes to cool for at least 10 minutes in the molds then take them out carefully.
Turn the dough on the other side, warm up the jam with a bit of water.
Use 1-s tsp of water and combine it with the jam. It will melt and spread more easily.
Spread the jam over the little hollows. You can decorate it a bit more with some coconut or almond flakes or leave them simple like that.
This is a great combination of chestnutty chickpea and fruit that you'll love, especially because they are full of protein! Enjoy!