Gluten free refreshing delight, enriched with some frozen blueberries!
3 eggs
juice of one lemon
a pinch of lemon zest
100 ml coconut milk *
2 tbsp honey
100 g shredded coconut **
50 g corn flour
1/4 tso baking soda
100 g frozen blueberries
*Use the hard part of the coconut milk and just a bit of coconut water. Store in fridge.
**Shred the coconut additionaly in a food processor.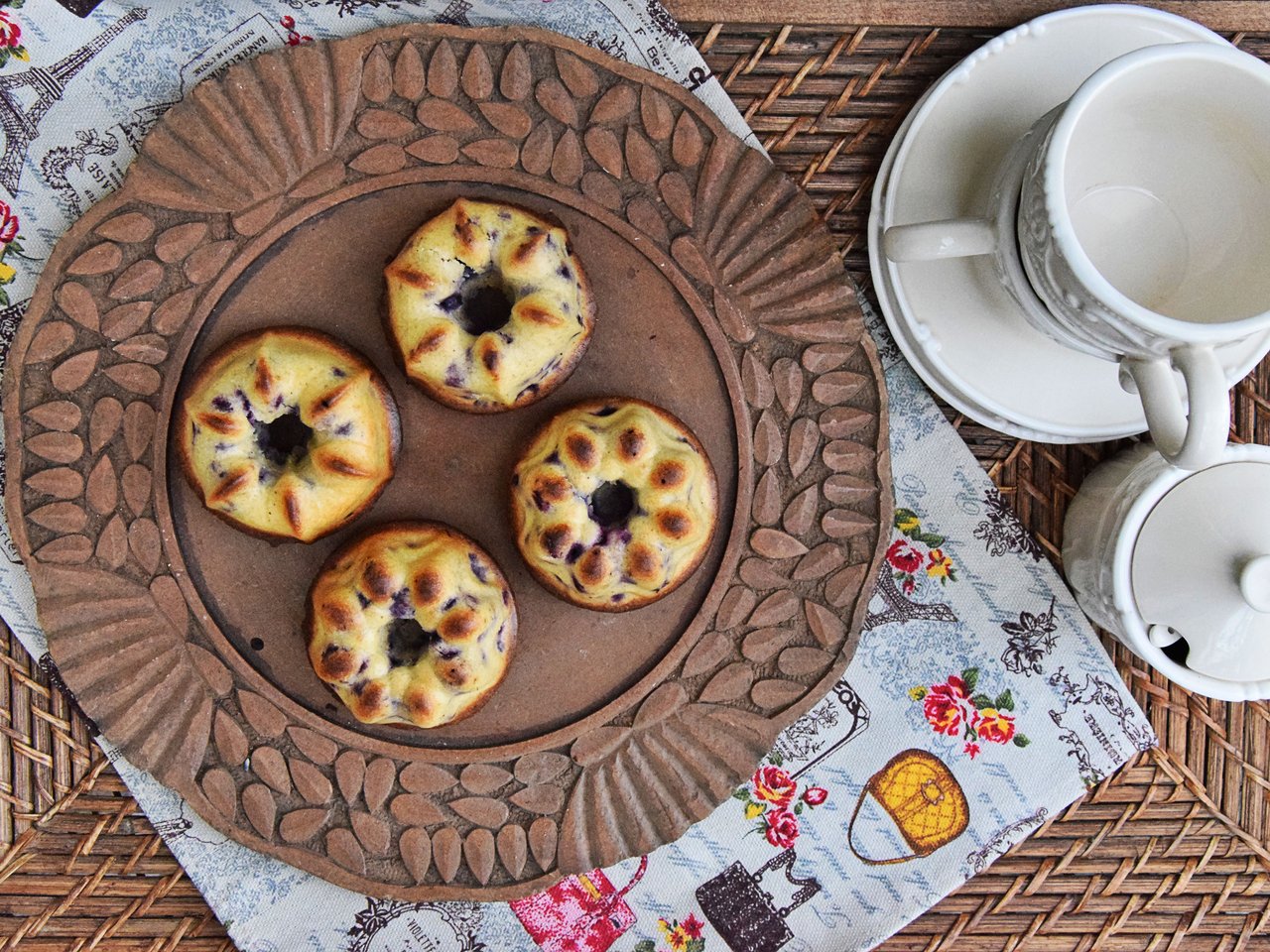 Beat the eggs with the honey. You can add a tsp of vanilla bourbon.
Squeeze the lemon and add some zest and coconut milk. Mix.
Stir in the coconut "flour" and corn flour with the soda. Mix until all is well combined.
Stir in manually the frozen blueberries, but do it very shortly and pour the mixture in the baking molds. 
You can use silicone bundt molds or muffin tins.
Bake on 180 C degrees, for about 20 minutes.
Take them out, leave them to cool for a bit in the molds and then take them out of the molds.
They are great when served cooled, I even store them in the fridge beacuse they are moist and great when chilled.
Enjoy this refreshing lemon & coconut & blueberry combination.