Avocado, banana, dark chocolate...all powerful afrodisiacs, so it's no wonder they are real love bites.
100 g dark chocolate (at least 75% cacao)
1 ripe avocado
1 banana
150 g coconut cream*
60 g walnuts
2 tbsp honey*
*Use the dense coconut milk from a can, store it in the fridge, then use the thick coconut cream for the truffles, without the water.
**I used acacia honey. I reccomend you use a similar mild honey or the same and not let it take over the taste.
shredded coconut
carob powder
raw cocoa powder
little blanched almond cubes*
nut flour
*You can make them yourself or use store-bought. They are perfect for this love bites.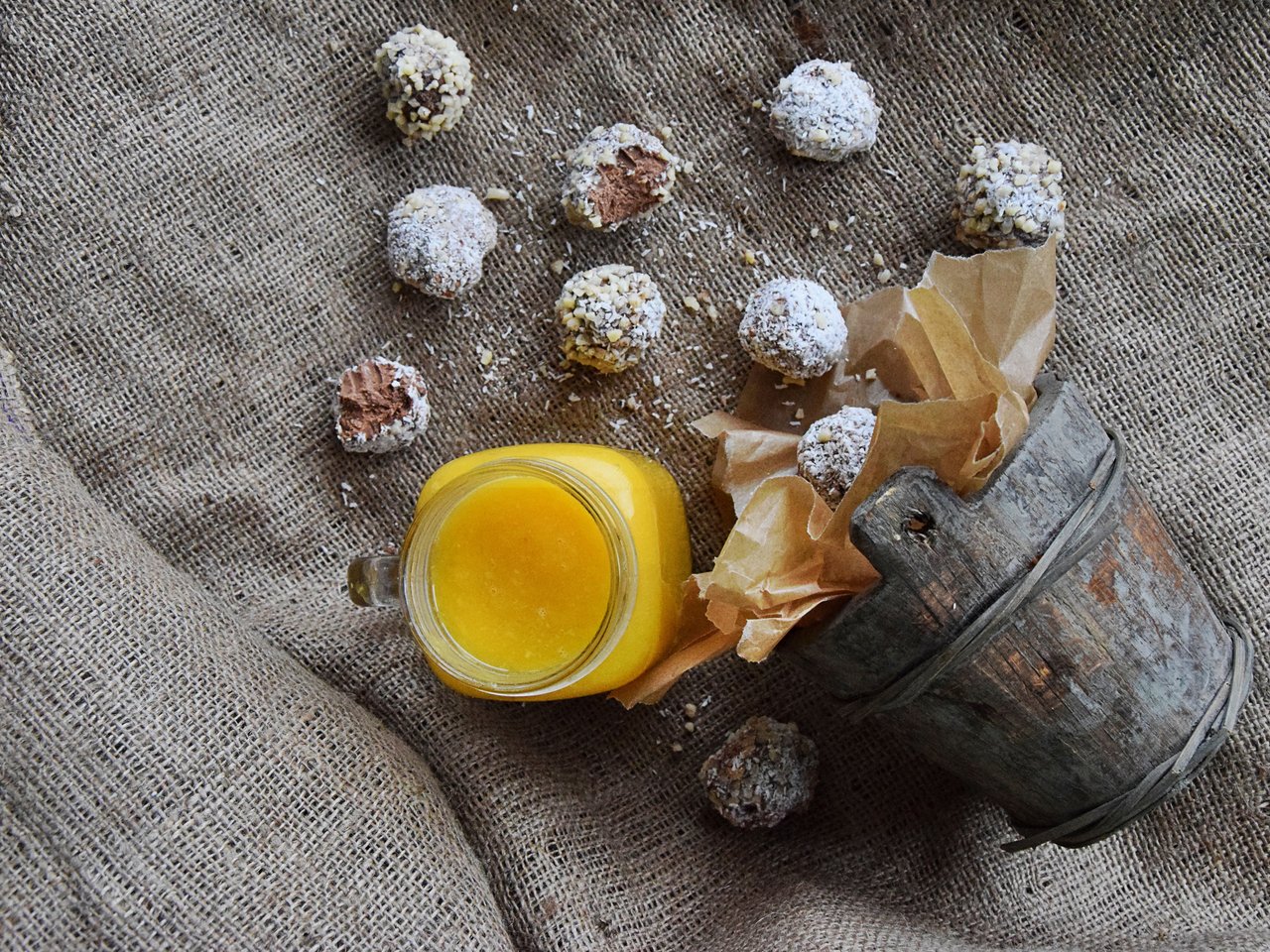 You can use this mixture not only for truffles, but also for homemade healthy puding, wannabe mousse or a cream for some cakes.
It's simply perfect! :)
Melt the dark chocolate over a bagnomaria.
Peel the avocado and banana and slice it roughly.
Blend the walnuts in a food processor until you get a flour mixture. Add the avocado, coconut cream, banana, the melted chocolate and honey.
Blend it well until you get a smooth paste then transfer it into a glass container that can be stored in the freezer. Place it there to harden a bit then shape the truffles into a desired size and roll them in the sprinkles of your choice. Lie them in a glass container again and store in freeer.
Take them out of the freezer on room temperature  minutes before serving, or half an hour earlier. In that case store in the fridge.
The taste is fabolous! They will satisfy your cravings for sweets and chocolate perfectly.