Soft and light crepes with a generous walnut filling topped with syrup and fruit.
Light and slightly crispy, yet soft and satiate.
You can combine the walnut filling with some fruit, jam or homemade Nutella.
I covered mine with some agave and blueberries.
3 eggs
a pinch of Himalayan salt
30 ml melted ghee butter
1 1/2 tbsp agave syrup
150 ml milk
150 ml sparkling water
100 g spelt flour
100 g wholegrain spelt flour
one lemon zest - definitely reccomend
1 tbsp rum, if you like
200 g walnuts
130-150 ml milk
2 1/2 tbsp agave syrup
rum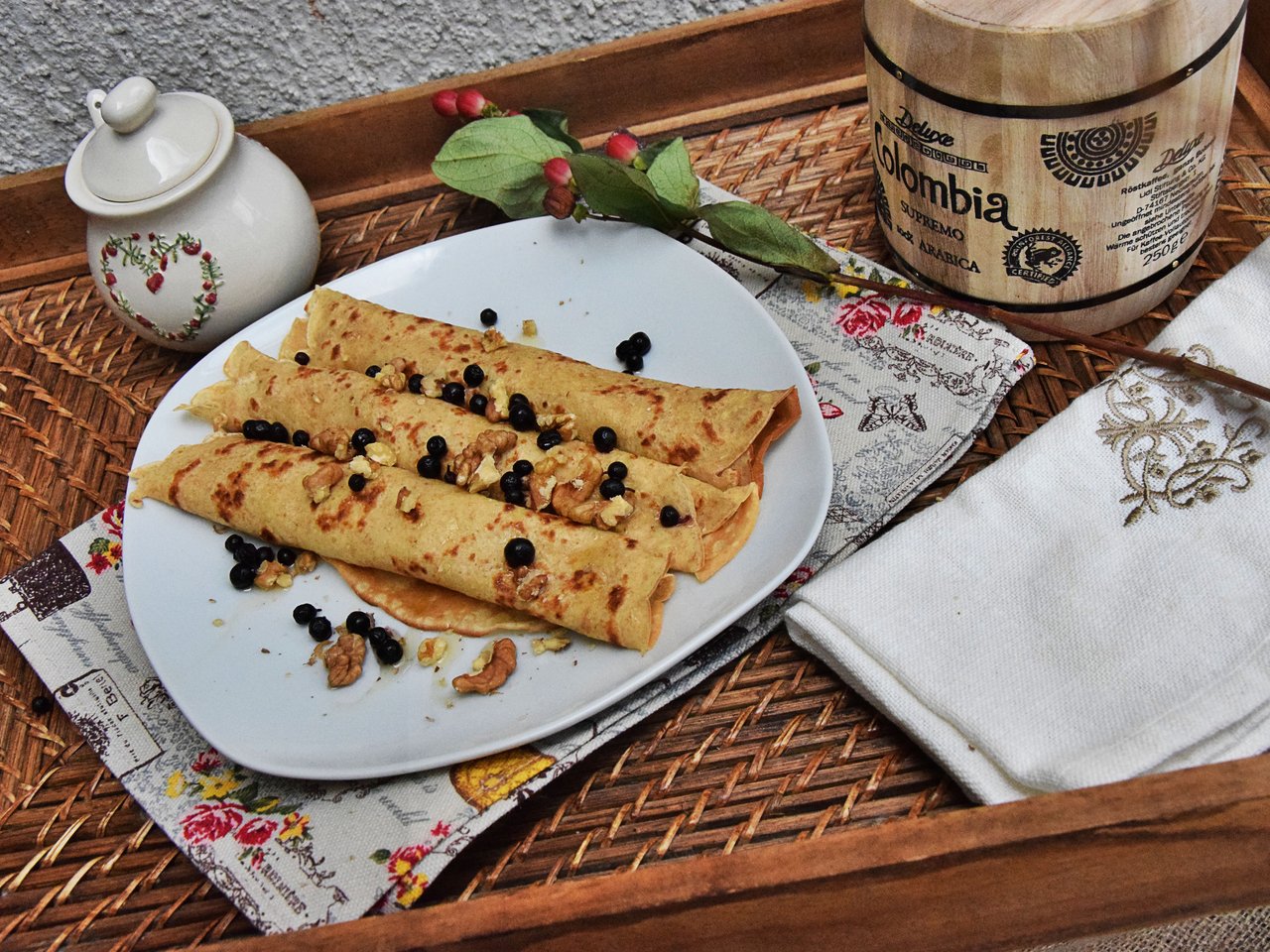 Beat the eggs with the agave and salt.
Pour in the water, milk and lastly the melted ghee butter.
Gradually add the flours, constantly stiring.
Leave the mixture to sit for half an hour so the gluten can develop nicely.
For the filling, blend the walnuts practically to flour then pour some warm milk all over it. Add some rum and agave syrup.
Pour just enough milk you need or like, it can vary depending on your preferences. Stir and leave it like that.
Bake the crepes on a non stick pan that you've covered with a bit of ghee butter. Don't spread a layer each time you bake a crepe, just the first time.
Fiil them with the walnut filling, roll and serve with some fruit and syrup.