Moja čokolada presents its RAWR raw chocolate bars, with different flavours, finally available on the croatian market!
Moja čokolada is a newly opened web store on the croatian market that carries proudly the name of  "The most beautiful place for chocoholics!"
The online sweet shop offers you lower prices, free web consultation to ease your choice if you want to make a sweet present for your beloved ones, since they have more than 1000 different gift products. They also offer a 30 day warrenty for all their products and services and for their choco members they allow a 3% discount for every order and online shopping!
Every order you get is packed as a present, the products are sent the day after you made the order if they have it on stock and you can also choose the delivery day that suits you.
The delivery cost is 51,00 kn if the order is lower than 600,00 kn.
Moja čokolada/My chocolate offers a large variety of choco products, we have tried out the new raw RAWR chocolate that overwhelmed us with its rich cocoa taste.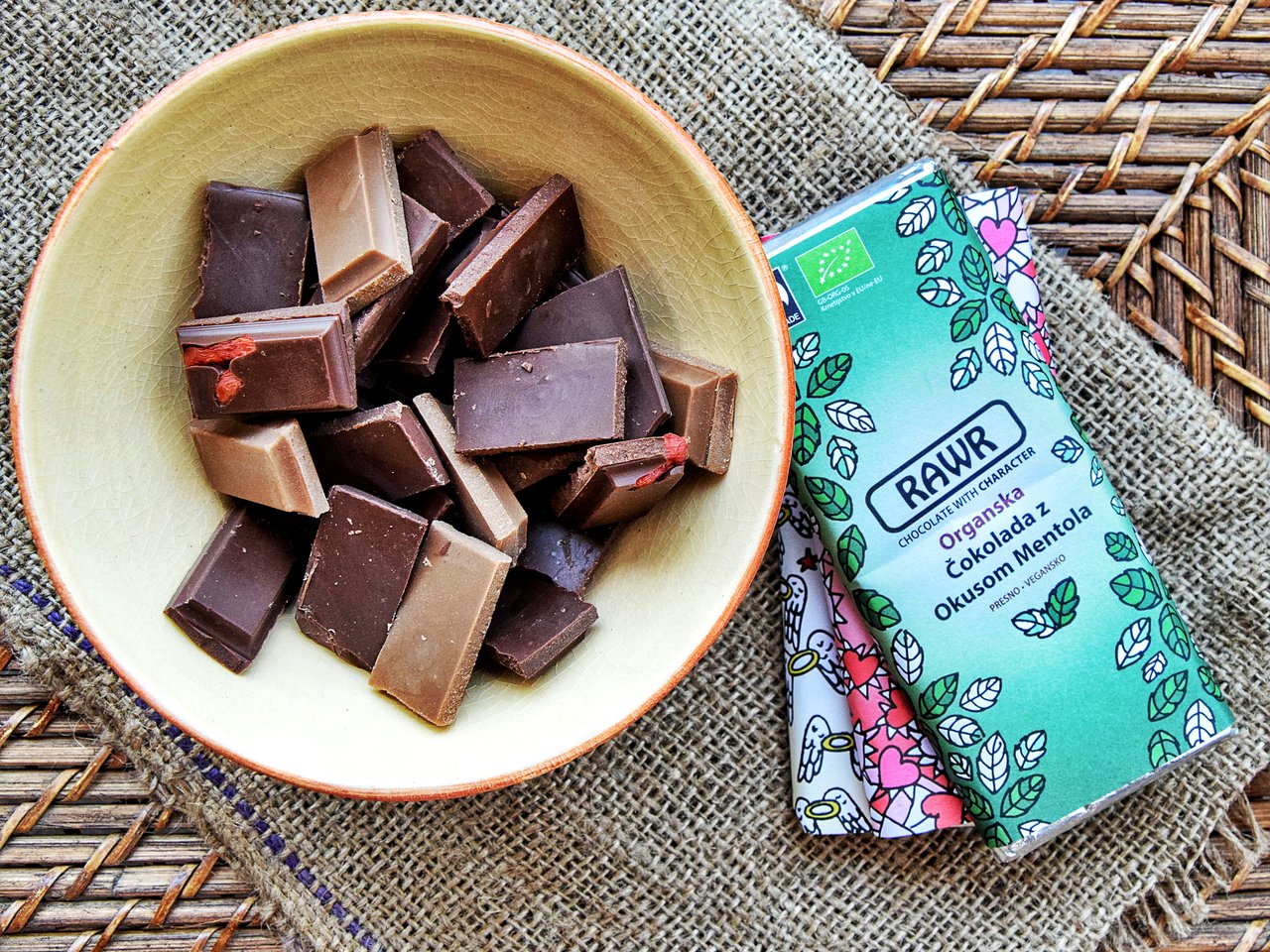 The RAWR chocolate bar is a raw, gluten free, vegan product made with 100% organic ingredients.
All the chocolate bars are high in cocoa mass and butter & are sweetened with natural coconut sugar or lucuma powder which makes them suitable for diabetics for their low glycemic index.
The tastes that you can find are: mint, orange, vanilla/goji berries, lucuma and regular dark chocolate with 68% and 80% cocoa.
Since I prefer simplicity overall and the fullness of flavour, my favourite RAWR chocolate bars are precisely the last ones with pure cocoa taste, but I also loved the vanilla and goji berry one as well.
The thing that will amaze you most is the richness of cocoa taste, the tempting but not excessive sweetness of the chocolate and how it melts nicely in your mouth.
Store the chocolate bars in a dark and dry place, on a temperature between 15-20 C degrees. Avoid storage in the fridge.
Each chocolate is packed in a "happy" and interesting wrap, recyclable, and the pack containts 60 g of choco goodness!
The price for each is 22,72 kn on the croatian market.