These are currently my favourite shower organic products.
Organic shop, Natura Siberica, Urtekram.
In search of the most perfect natural cosmetics, I hardly find something that suits me best and that satisfies me with the ingredients, smell, texture and obviously the final result on my skin and hair.
Even so, currently I am pretty satisfied with some of my new discoveries regarding the shower products for the body and hair. This is the reason why I decided to share my experience with you, telling you the benefits of the products I've been using lately.
The search for the perfect shampoo still remains though, so please leave your reccomendations in the comments below. Thank you!  :)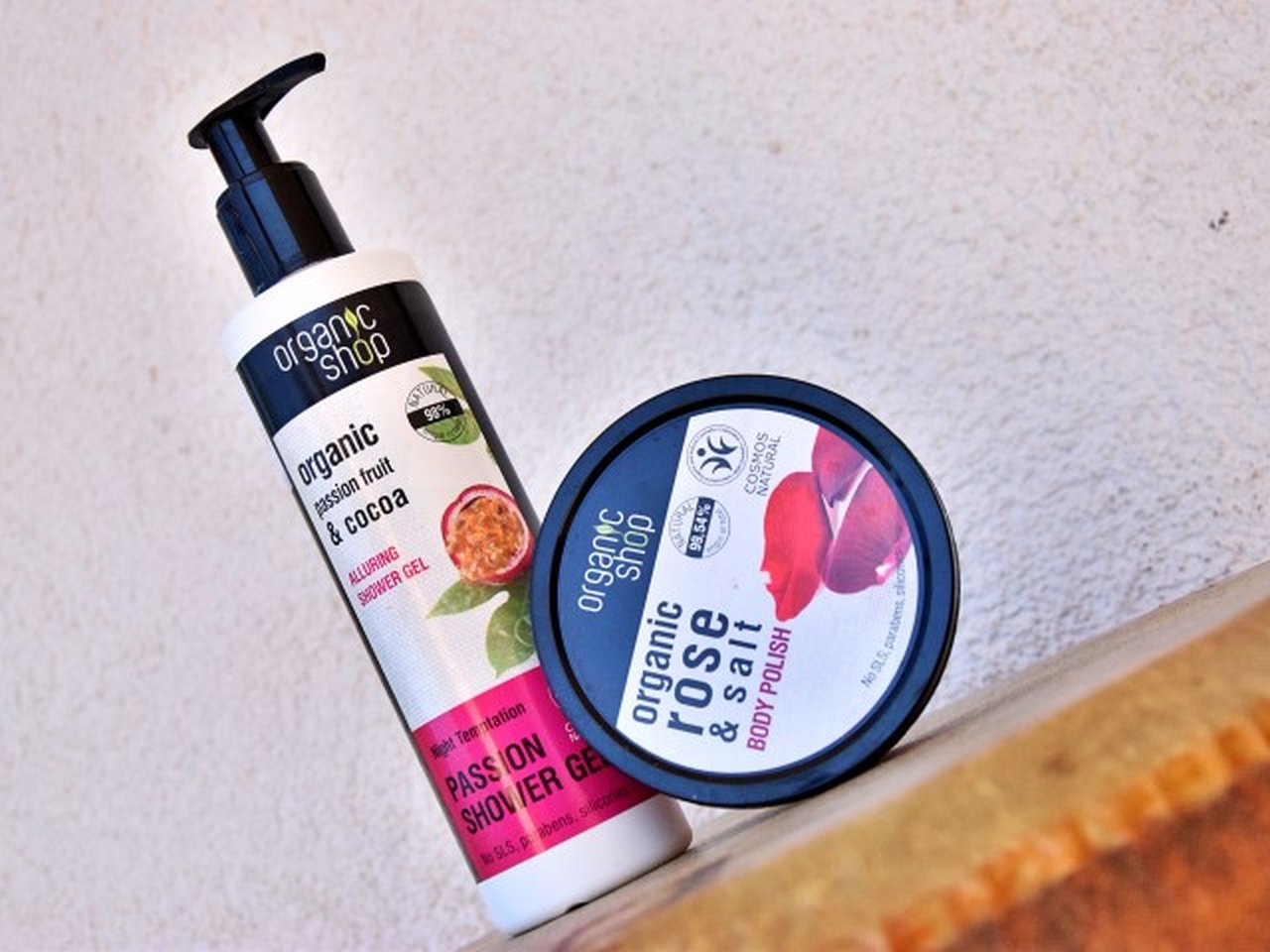 Organic Shop shower gel won me over with its mild scent and the softness that leaves on your skin after showering.
I personally fell in love with Organic Passion Fruit & Cocoa alluring shower gel. It takes only a small quantity of the gel to put on the palm of your hand and gently rub onto your body to get the result you are aiming for. The gel does not contain parabens, SLS niether silicons, all Organic Shop products have the Cosmos natural certificate, which means that the products are made by the highest standards of natural and organic cosmetics. 
There is a small flaw in the listed ingredients. "Parfum", "Limonenene" i "Linalool" are listed at very end of the ingredient list, which means they are not dangerous for our health, but to keep in mind that people with sensitive skin should avoid those ingredients in the cosmetic products. Even so, since Organic shop products have the Cosmos certificate, it means that  these ingredients are not of syntheticc origin. 
All in all, a great product currently that will stay on my bathroom shelves for sure!
Next, there is the Organic shop Body polish, Rose & salt.
It is a mild body polish/scrub made with rose and sea salt that is good to use once or twice a week.
Gently rub the body polish on your wet skin, wash it away and you will get your skin cleaned, soft and it will smell great.
It also has the Cosmos natural cerificate, does not contain parabens, SLS, silicones and  99,54 % of the ingredients are from natural origin.
It also contains "Parfum", "Limonenene" i "Linalool".
Obviously, there are other scents that you can choose as well, but I kind of like this one the most!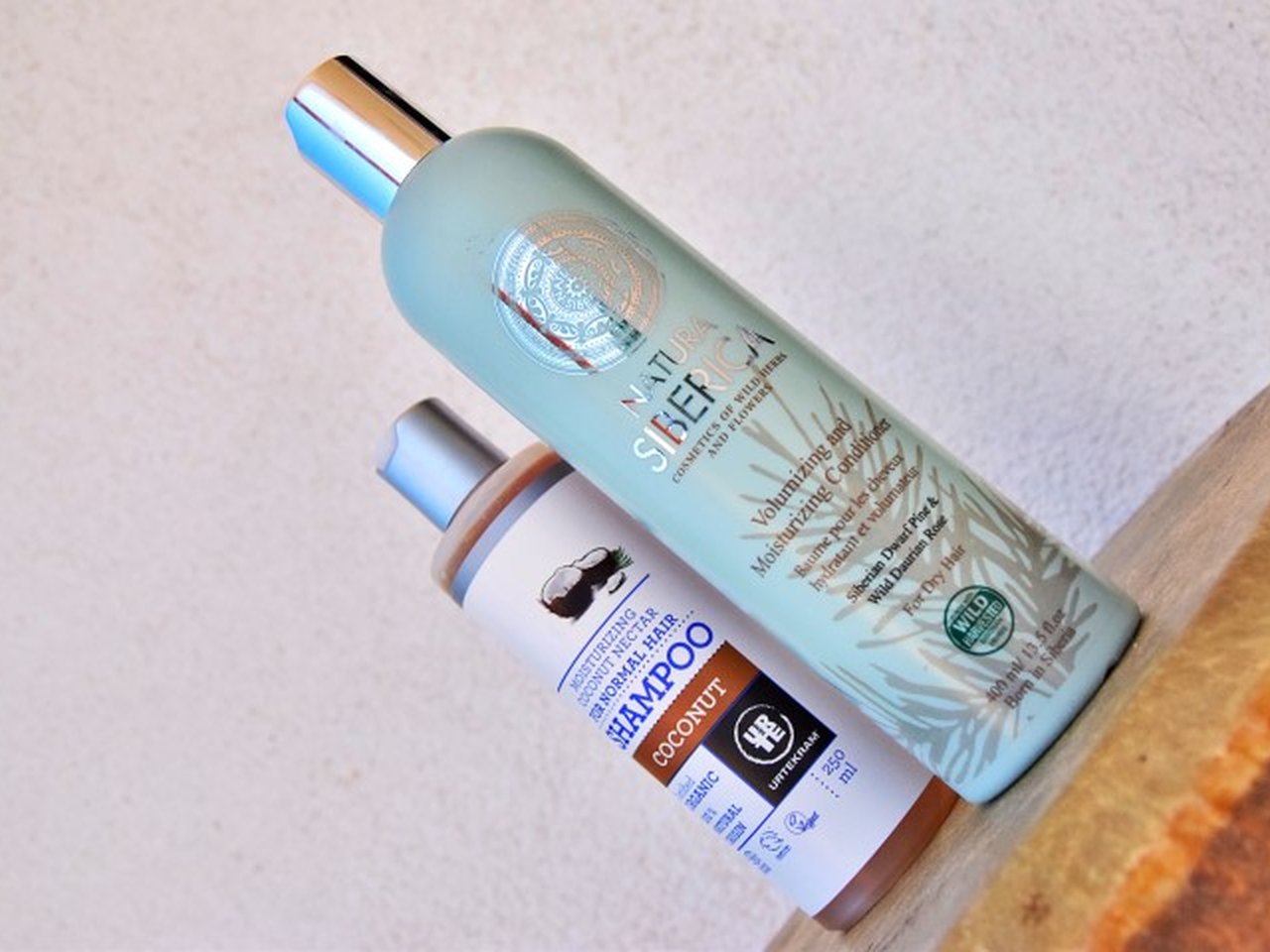 I've been using  Urtekram coconut shampoo for a while now.  I've used for some time before that the same shampoo but made of rosemary for faster hair growth, but after a while I realized that it didn't suit me the best, so I changed it.
Since I have naturally wavy/curly hair, that grows slowly and can be pretty dry, I am always in search of a shampoo that will manage to give moist, volume and softness to my hair. 
When talking about the ingredient quality ratio, this shampoo satisfies me the most currently. Since I have a problem with slow growth hair I poured in a few drops of nettle tincture a couple of days ago, so the results are yet to be seen.
Last year, I even tried drinking it every day, but I felt quite bloated so I stopped. There shouldn't be any side effects, but obviously we are all individuals and our body reacts differently on various signals, so mine told me to get away from it! :)
Urtekram products also have the  Cosmos certificate, Vegan i Cruelty free certificate and the ingredients are 100% organic.
This shampoo combined with the Natura Siberica conditioner for dry hair, shows me personally the best results.
I choose the Siberian Dwarf Pine & Wild Daurian Rose conditioner.
Apply the product to wet hair and leave it to work its magic  2-3 minutes before washing. I avoid massaging it to my sculpt because it makes my hair greasy and decreases the volume of my hair.
After applying and washing your hair with the conditioner, your hair will be easier to brush, it will smell nice and you will get your volume after blow-drying.
The thing that makes this cosmetic line special is the fact that they use Siberian wild plants, the so called adaptogens for their production, that manage to survive the most rigid wheater conditions and own rare qualities that improve our hair and skin, slowing down the aging process. Also, they have the Cosmos certificate, ECOCERT that guarantees the quality and purity of the ingredients and the finaln product itself, the ICEA cerficate that guarantees the origin of the organic ingredients in the product, the Friendly Siberian Small Tribes stamp that commit the firm to purchase wild Siberian herbs in an ethical and responsible way so as to help sustain livelihoods of indigenous people of Siberia and Russian Far East. They pay premium prices for wild manually harvested herbs and plants in order to help small Siberian tribes so that they could not only take care of their families but also to meet social and environmental needs of their community. Thus Natira Siberica aims to bring positive changes in those people lives. Just by choosing to by one of our products you are helpingsmall indigenous Siberian tribes, their families and their surrounding communities.
To conclude, I am very very satisfied with this conditioner and definitely reccomend!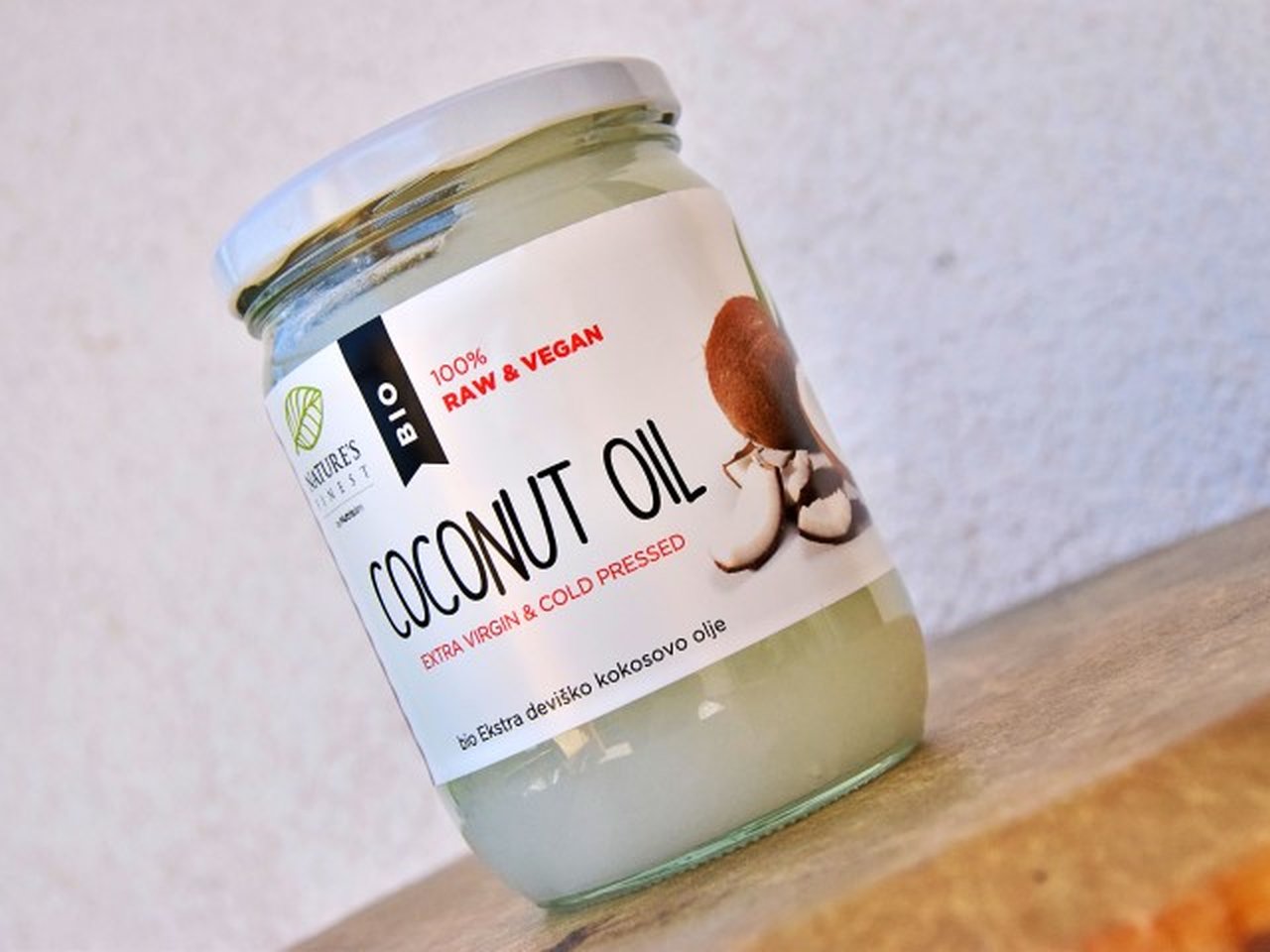 For the very end, here it is my King, the extra virgin coconut oil, that all of you should have in the kitchen & bathroom.
As I mentioned earlier, my hair and skin tend to dry easily, so coconut oil comes in as my savior!
Regarding the hair care, I apply the coconut oil with the palms of my hand, 2-3 times a week on my hair strands, especially on my split ends and leave overnight to make it work. I often make a bun and go to sleep like that & the next day I just wash it all away. This treatment makes my hair silkier, shinier and helps preventing split ends.
Also, if you have problems with dry hills or elbows, I also reccomend to apply coconut oil regularly and the problem will eventually disappear.
You can use it instead of body lotions, for bad breath, make-up cleaning, lip balm. The benefits are numerous!
Now, I will wait on your suggestions and experiences! Feel free to write, comment and I will try to make more of this sorts of articles if you enjoy them!
Hope you learned something new!
Love