Appetizing photos and even more delicious recipes made with lots of care and devotion, distinguish this gastro blog Cukar.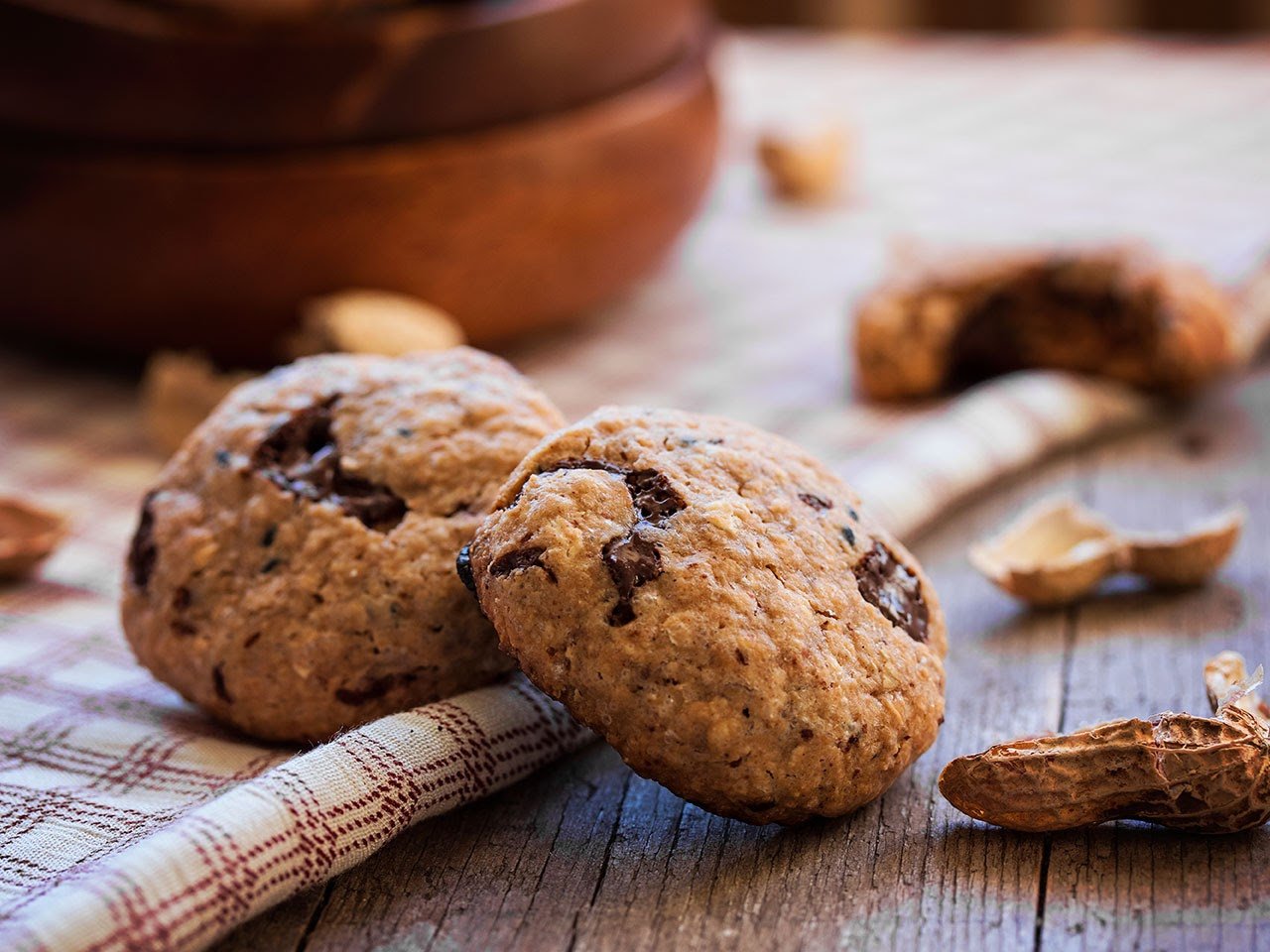 Andrea brings you the recipe for homemade "Peanutbutter cookies" enriched with sesame and cinnamon flavour that will boost your day!
Ingredients for the PEANUT BUTTER COOKIES
150 g peanut butter
1 egg
70 g unrefined sugar or coconut sugar
60 g fine oat flakes
1 tsp Ceylon cinnamon
1 tbsp of toasted sesame seeds
50 g dark chocolate, diced
a pinch of salt
a pinch og baking soda
Stir the peanut butter, egg and sugar and beat with a hand mixer on low speed just to combine them together. 
In a different bowl stir the oat flakes, cinnamon, sesame, chopped chocolate, a pinch of salt and soda.
Combine the two mixutures by using a spatula. The mixture will be thick and gooey so you will need to taste your strenght a bit, but no worries, the mixture is suppoused to be like that.
Combine all the ingredients well then take small chunks of the mixture and shape it into a ball with your hands.
Place the balls on a baking tray lined with parchment paper and leave at least 2 cm of space between them. Flatten the top of each ball before baking on a preheated oven on 180˚ C.
Bake the cookies for 9 – 10 minutes or max 12 minutes if you prefer your cookies to be extra crunchy.
Let the cookies cool on the tray for 10 minutes then transfer on a wire rack until completely cold.
Store in an air-tight jar.