Tahini, heaven for our palate and body!
Sesame...I simply adore it! And a slightly toasted sesame grinded to paste...oh, you must try that!!
Recently, tahini has become my favourite addition to many smoothies & various porridges.
Tahini is a great source of calcium, magnesium, iron, phosphorus, potassium and is rich in vitamin E, a powerful antioxidant, as well as in vitamin B1, B2, B3 and B5.
Also, it is a source of the essential fatty acids omega 3 and 6, extremely important for our skin, brain function, cardio vascular system and for healthy joints.
It alkalizes our body, is rich in protein (20% of it's content are proteins) and it containes the amino acid called methionine that cleanses our liver.
It's easy to digest, but keep in mind that is high in calories, so be moderate in consuming it, like in everything else!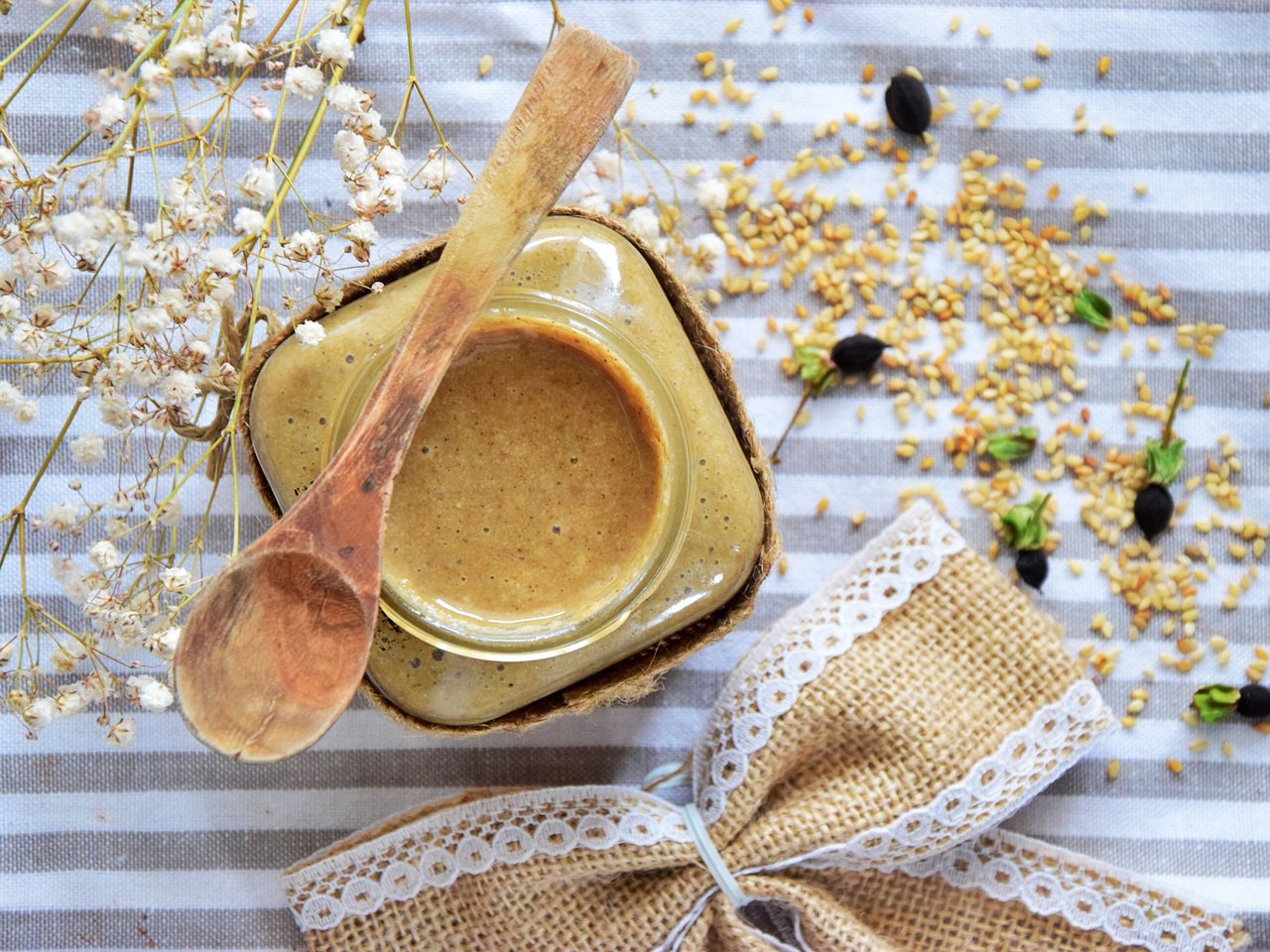 300 g sesame seeds (white or wholegrain)
100-110 ml cold-pressed sesame oil*
a pinch of Himalayan salt**
* For a neutral option if you would like to use tahini in savory dishes as well, you can use extra virgin oilive oil instead of sesame seed oil.
**You can leave out the salt if you want pure sesame taste, but I always add just a pinch.
***You can also add some sweeteners like coconut or muscovado sugar, or better yet a bit of honey, which will change a texture a bit, but is so so good. I like to keep the sweeter kind tahini in the fridge and I sometimes eat a tsp of the paste as a dessert. It is so so good. Also, you can play with flavours and add cinnamon, cocoa or another interesting spice.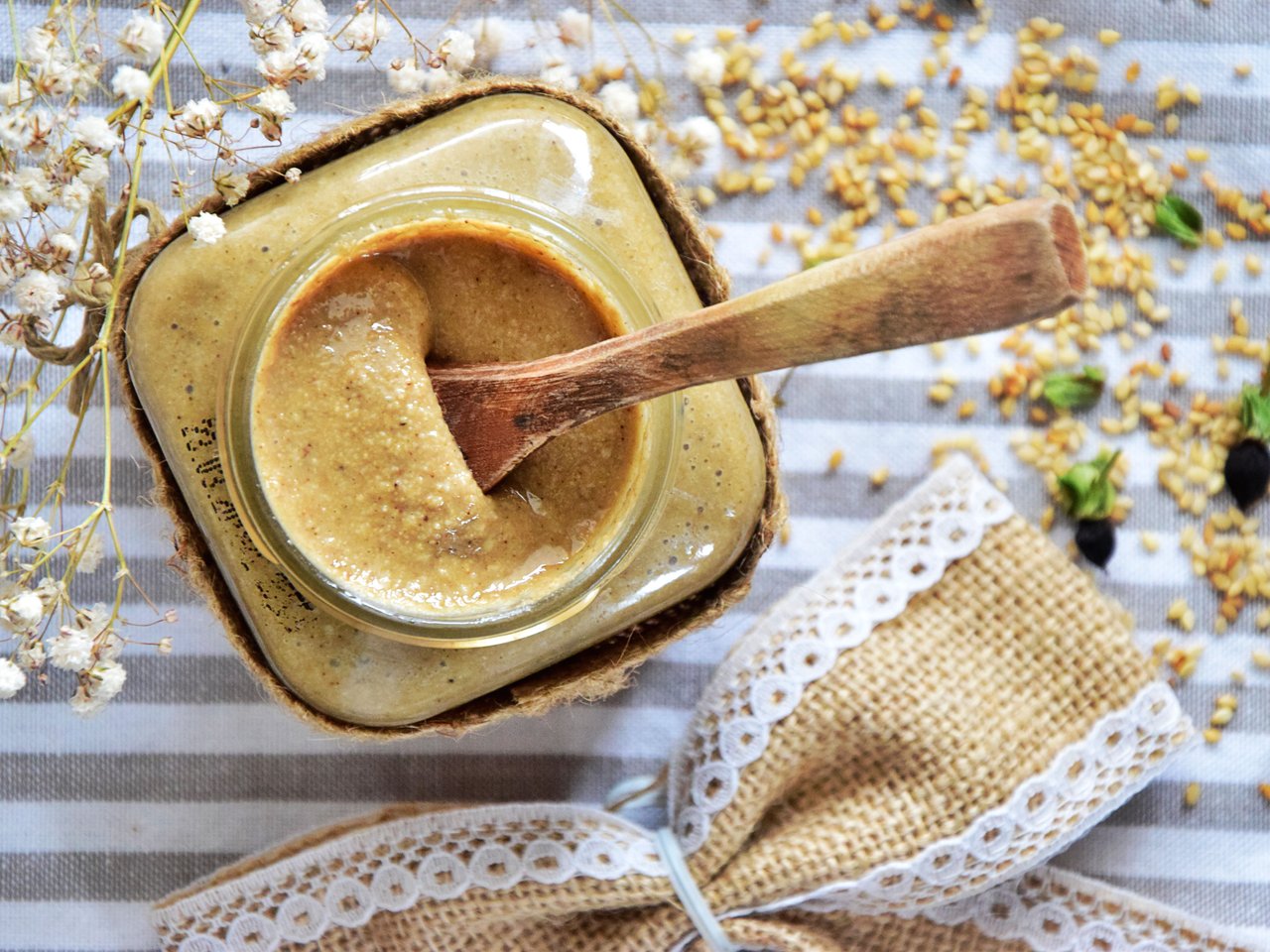 Toast the sesame seed for about 5 minutes on a large pan without greasing it.
Turn the heat off and transfer the seeds in a different bowl.
Grind the seeds in a coffee grinder to get the best result.
Transfer the grinded sesame in a food processor, add a pinch of salt, sesame oil. You will see by the texture how much oil do you need.
I have a normal Tristar grinder and a strong Magimix food processor.
Pulse until you get and even thick paste. If you decide to add some sweeteners or other additions, this is the time.
It might change the texture a bit and perhaps you might add a little bit more oil or pulse longer. It all depends on what you want and how good are your tools.
Transfer the paste in a glass container and store on room temperature or fridge.