A bit exotic and definitely refreshing green detox smoothie.
1 frozen banana, sliced 
2 slices of fresh pineapple 
freshly squeezed orange juice
a small slice of fresh ginger 
a handful of fresh spinach
1 tsp of honey
water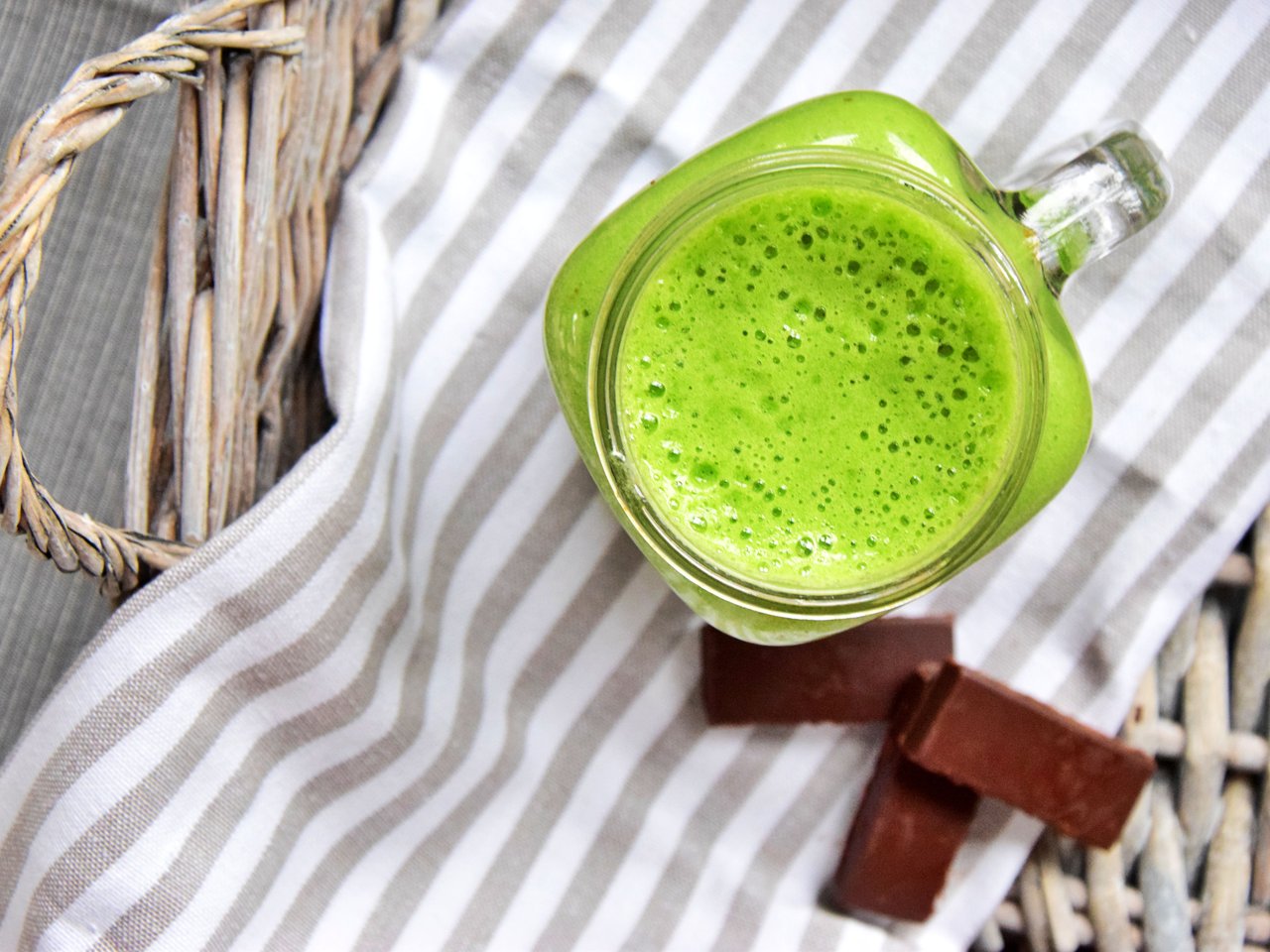 Prepare all the ingredients and place in the blender.
Pour in as much water as you need, depending on the thickness you want to achieve, but I reccomend you pour 1 glass of water.
Blend all well and serve immediately!
I wish you a great start of the day. :)