Let Cosmel overwhelm you once again with their refreshing organic products ideal for these colder days...
It's not a big news that I am completely happy to have discovered a great croatian brand that makes exclusively natural organic products for the entire body, cosmetics that make us more beautiful and make our skin feel thankful.
I always give advantage to local products if they are quality products because we support our local producers in that way and enhance their creativity and hard work.
I already have a few Cosmel's favorites that I use ona regular base, such as Hydro face tonic that I like to apply onto my skin mainly in the evening to clean up my face from make-up and all the accumulated impurities of the entire day or in the morning to freshen up my face before my make-up, and there is also my Omega 6 hand cream that I practically always carry in my purse, especialy now that the air is more crisp and cold and my skin gets dryer more easily than usual. 
Recently, I have tried a few new products for me from Cosmel, so I have to share my thoughts about them with you, of course! :D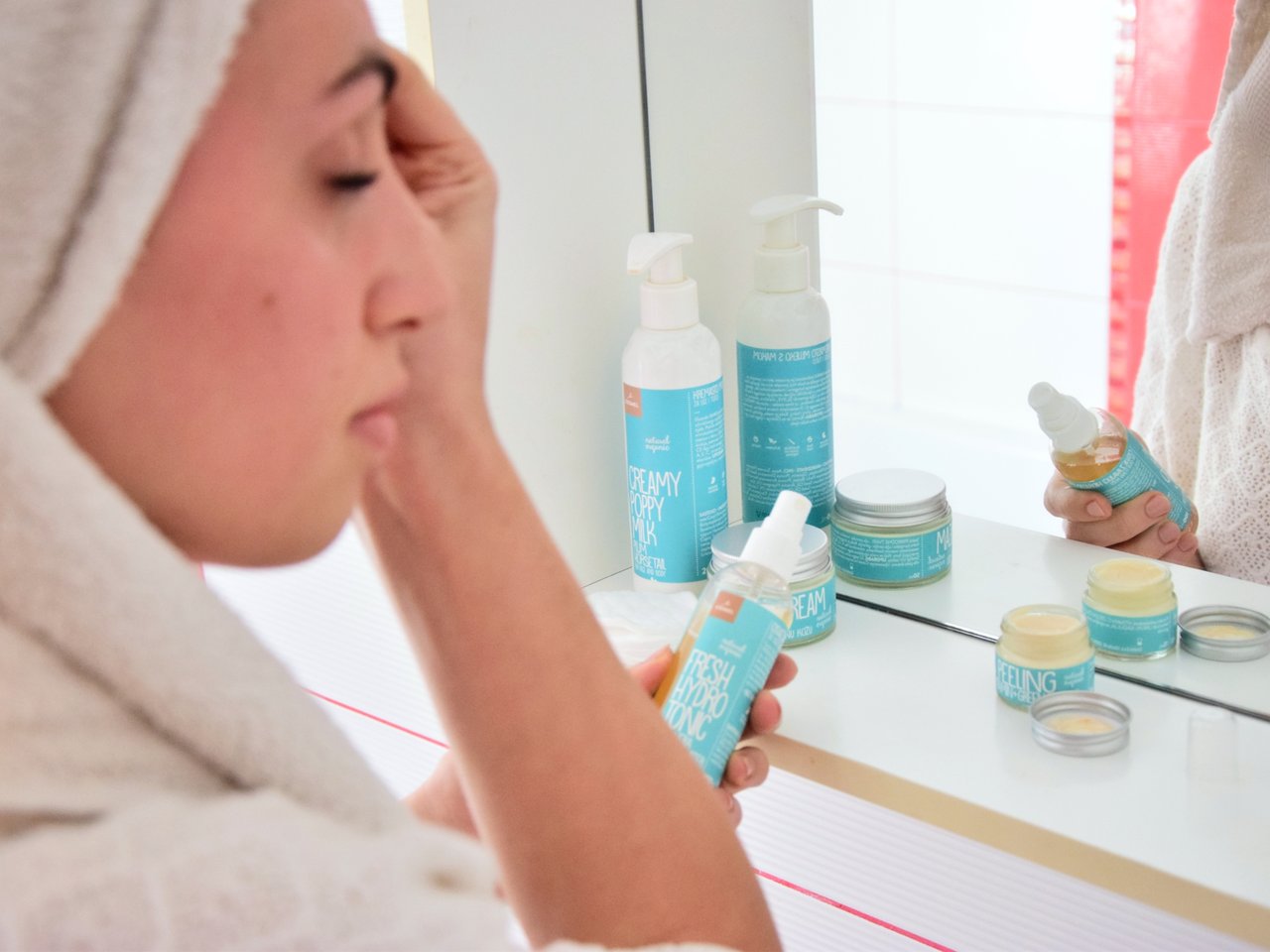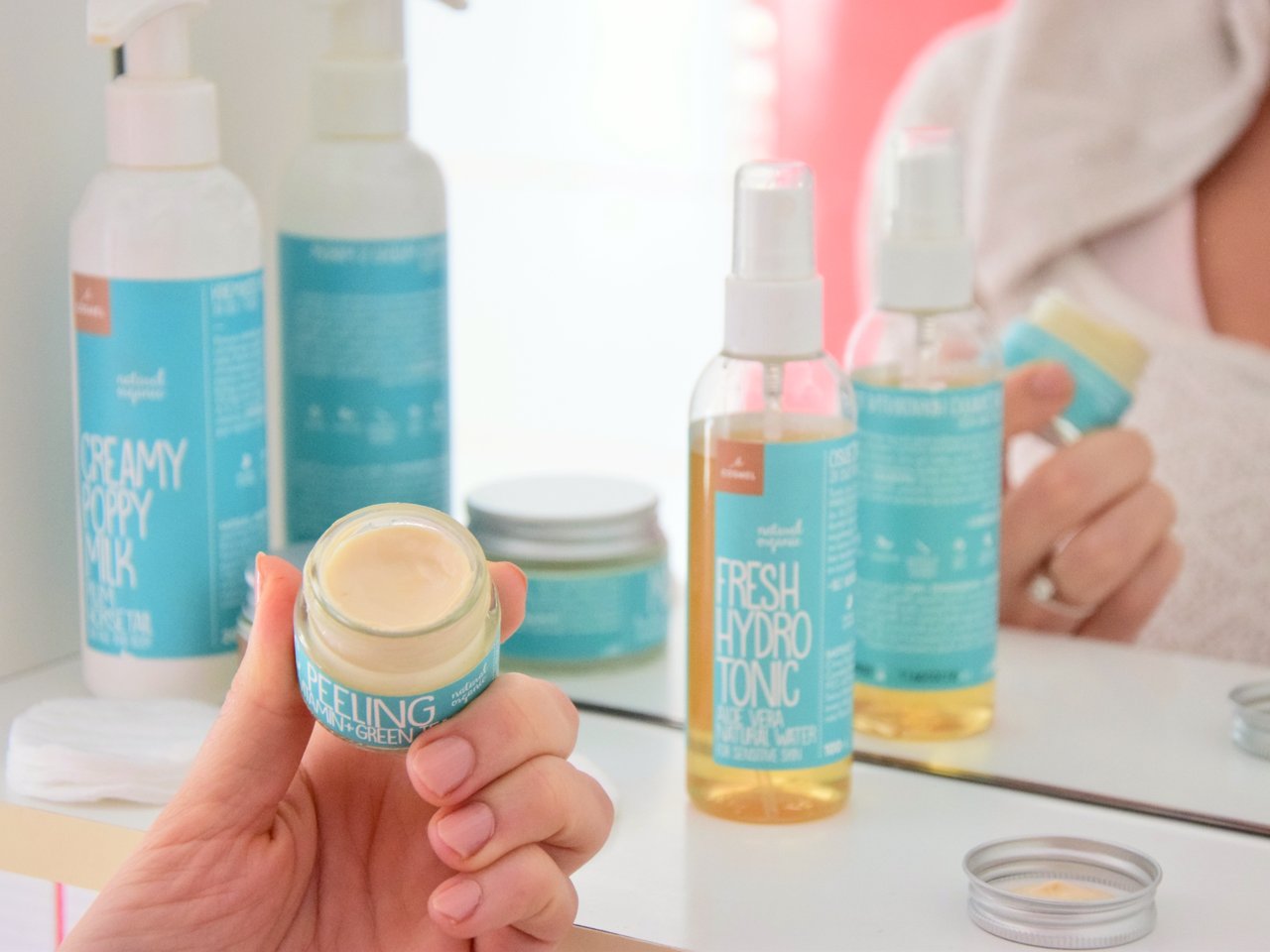 There are two new products that found their place in my bathroom and they both concern face care, so I would like to start with C Peeling ( C Vitamin + Green tea) for our faces.
As you can see from the photos, the package is relatively small (15 ml), but more than enough to use it a lot of times, since it is not a product that you'd use every day, but from time to time when you want to fresh up and cleanse your skin deeper that usual. 
I personally use it once a week and to me that's more than enough! 
The packaging is super practical and enviormentally friendly, and given the fact that Cosmel has recently created travel size packaging for certain products, I would say that we can feel completely free to put this Peeling into that category.
Peeling:
- is light and "creamy", without rough granules 
- beside green tea, it contains lemon and sage that act beneficially and regenerating for our skin
- the fragrance is so pleasant and soothing as if you were in some Spa & Relax zone, when really you are in your own bathroom
Once a week, after I've washed my face with lukewarm water, I apply a thin layer of the Face Peeling onto my face and neck and leave it to work its magic for about 10 minutes.
Apply the Peeling in a thin layer with no worries, even though you might think it isn't enough because it is basically transparent, and leave it to dry before washing the face and neck again. And then....THE Woooow effect follows!!
I absolutely want your opinion after testing this baby because I was just speechless!! My skin was so soft, clean and freshy!  :D
To be completely honest, until recently I wasn't much a type of girl who enjoyed nor cared to much about all the cream and other cosmetics applying on my skin, but since I started using some "essentials" I see how my skin started changing into better, becoming softer, smoother and obviously cleaner.
All the love and care for yourself really counts!
We are not even aware of how much dirt accumulates on and into our skin, starting with contaminated air, make-up and nevertheless the food we consume and what are the consequences for our body -  firstly, starting with the inside of ourselves and then going on the outside of our body, so choose wisely the real products that will benefit your body and skin and then we'll be able to call it more than just playing around with cosmetics.
The price on the Cosmel's web shop for this amazing Peeling is: 59,00 kn.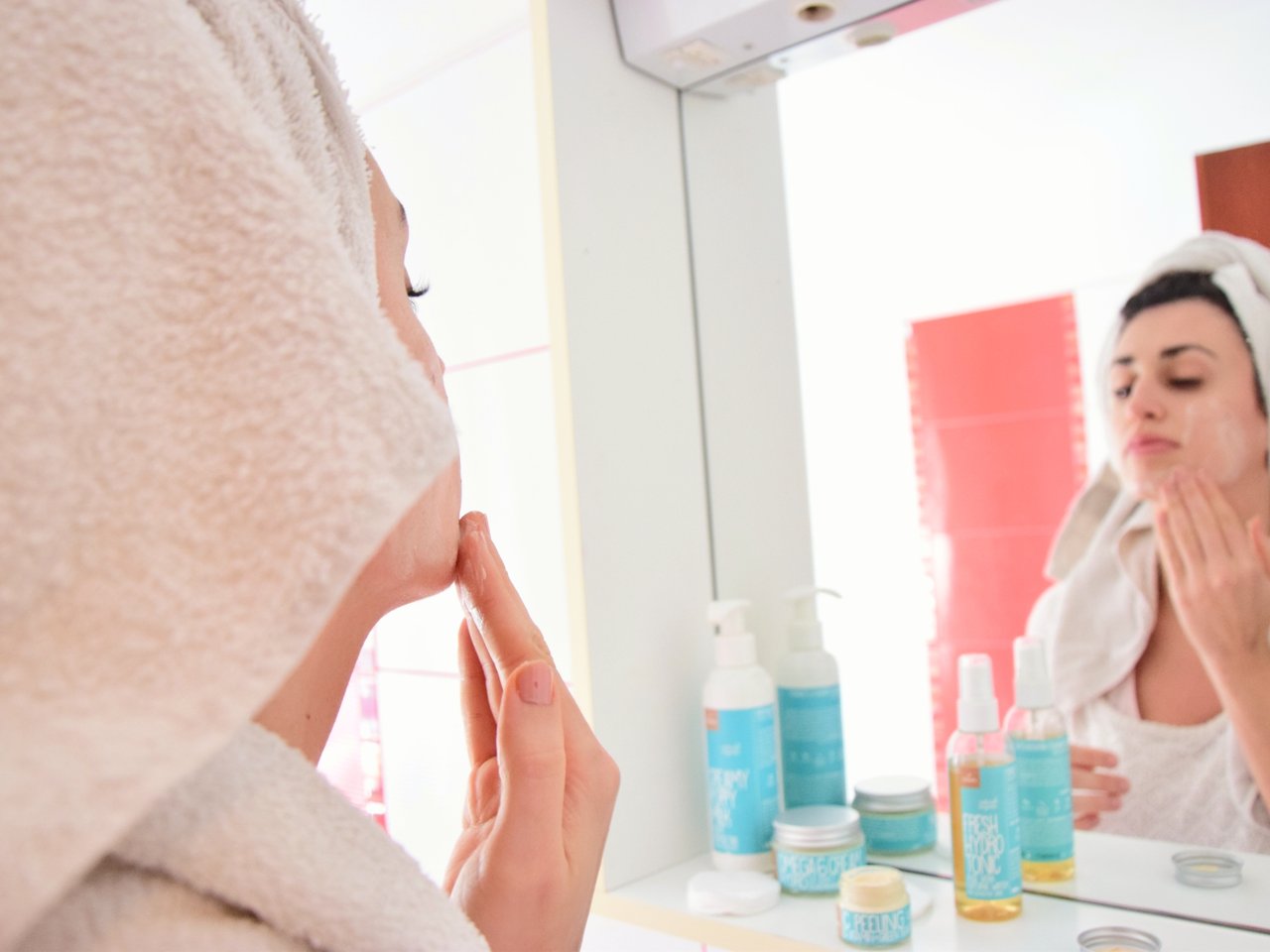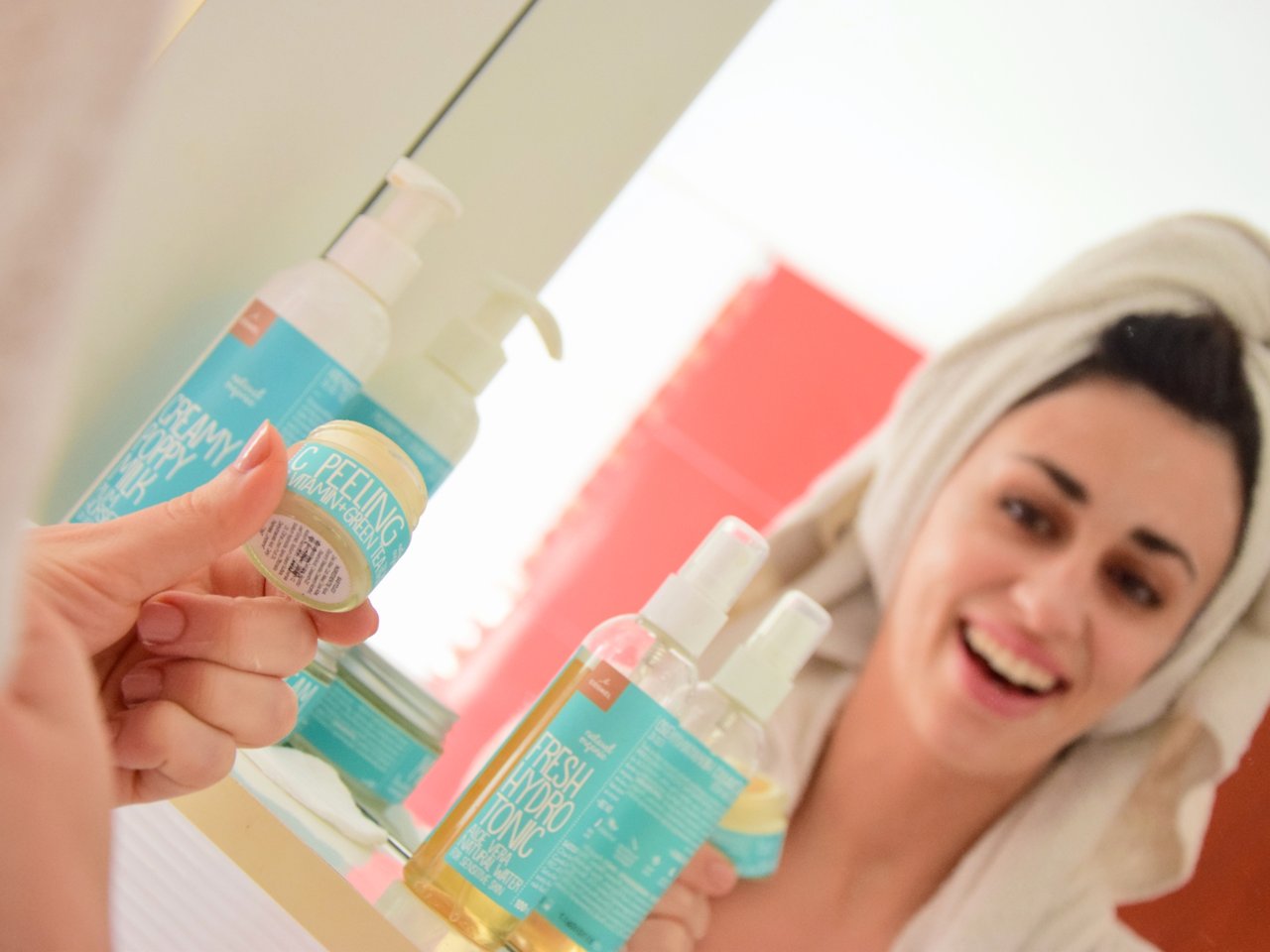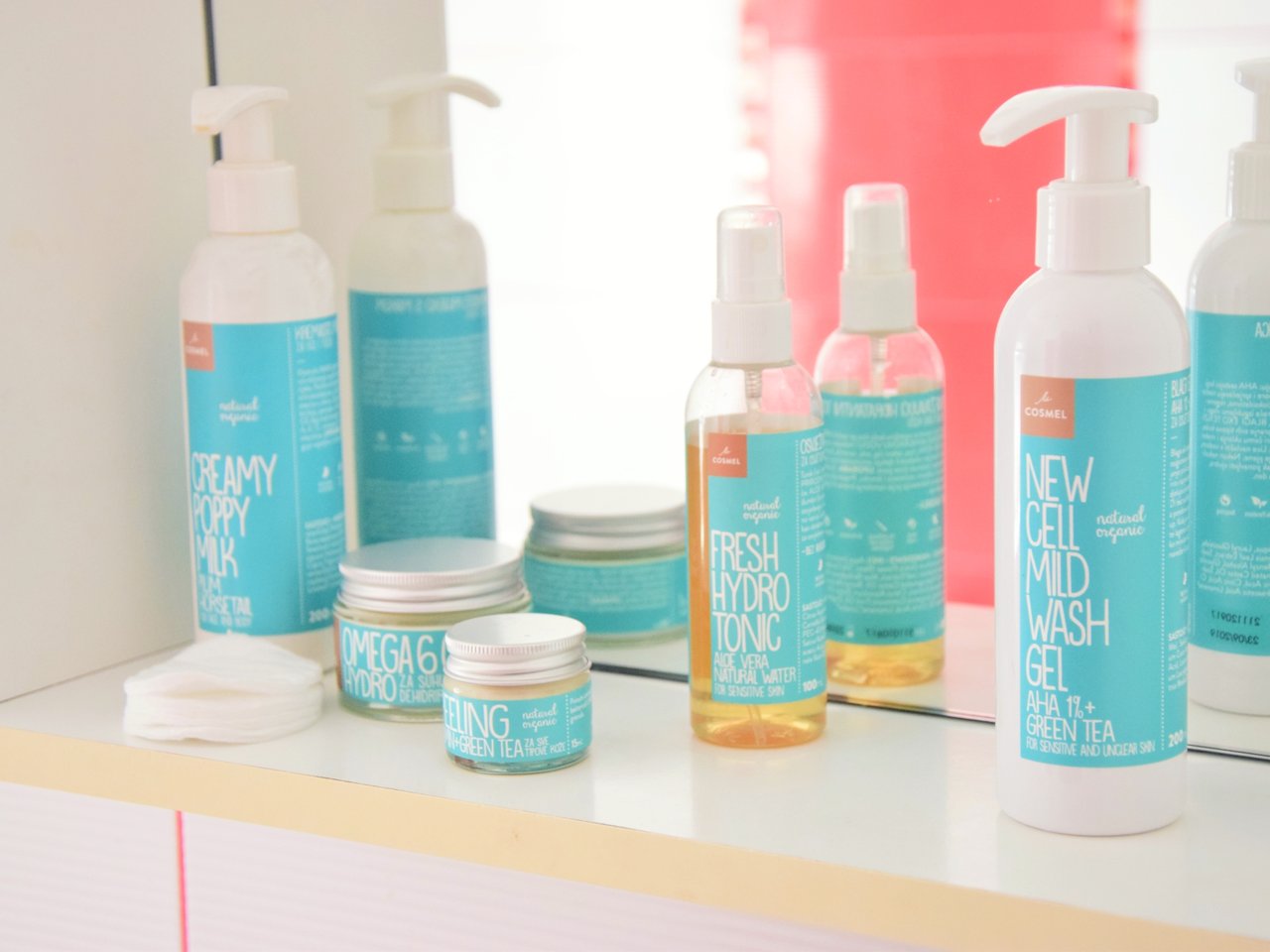 If I thought that Cosmel's Hydro tonic was a complete discovery for my face skin care, I don't know what should I say about the  New cell Mild wash gel!
Another super cool product for daily use that I like to apply in the evening, since I know I won't be applying anything else to my face and just let my skin breathe.
After cleaning my make-up with the Hydro tonic, I wash my face with lukewarm water, press gently the top of the New cell Mild wash gel bottle on my wet palm and slowly rub it into the other palm. There is a slight foam forming and that's my cue to apply the product on my face, meanwhile massaging my face with circular movements, so that's definitely a win win or a double feel good situation for me!
After that, I wash my face again, clean it with a hand towel and I am ready to go to bed!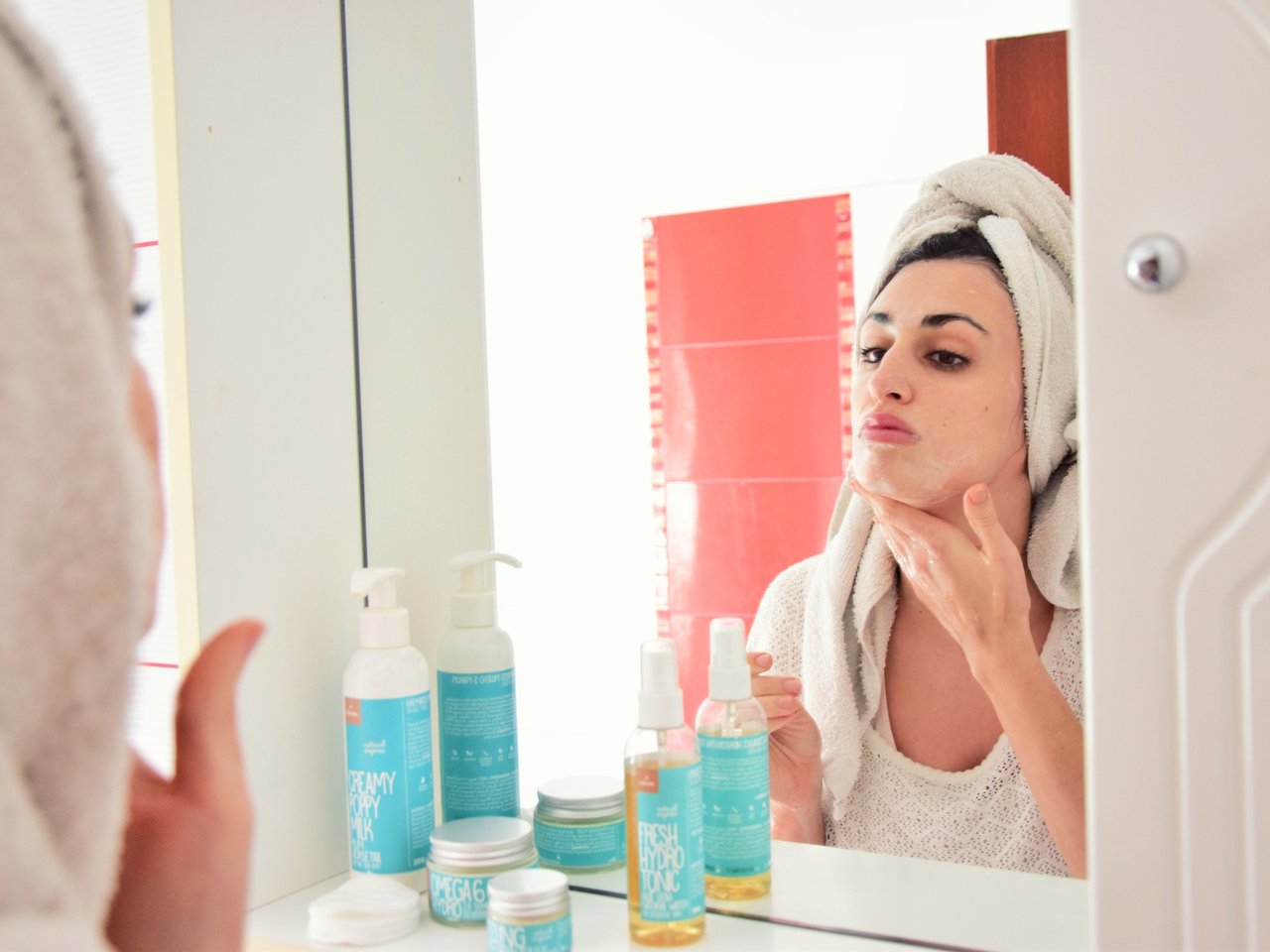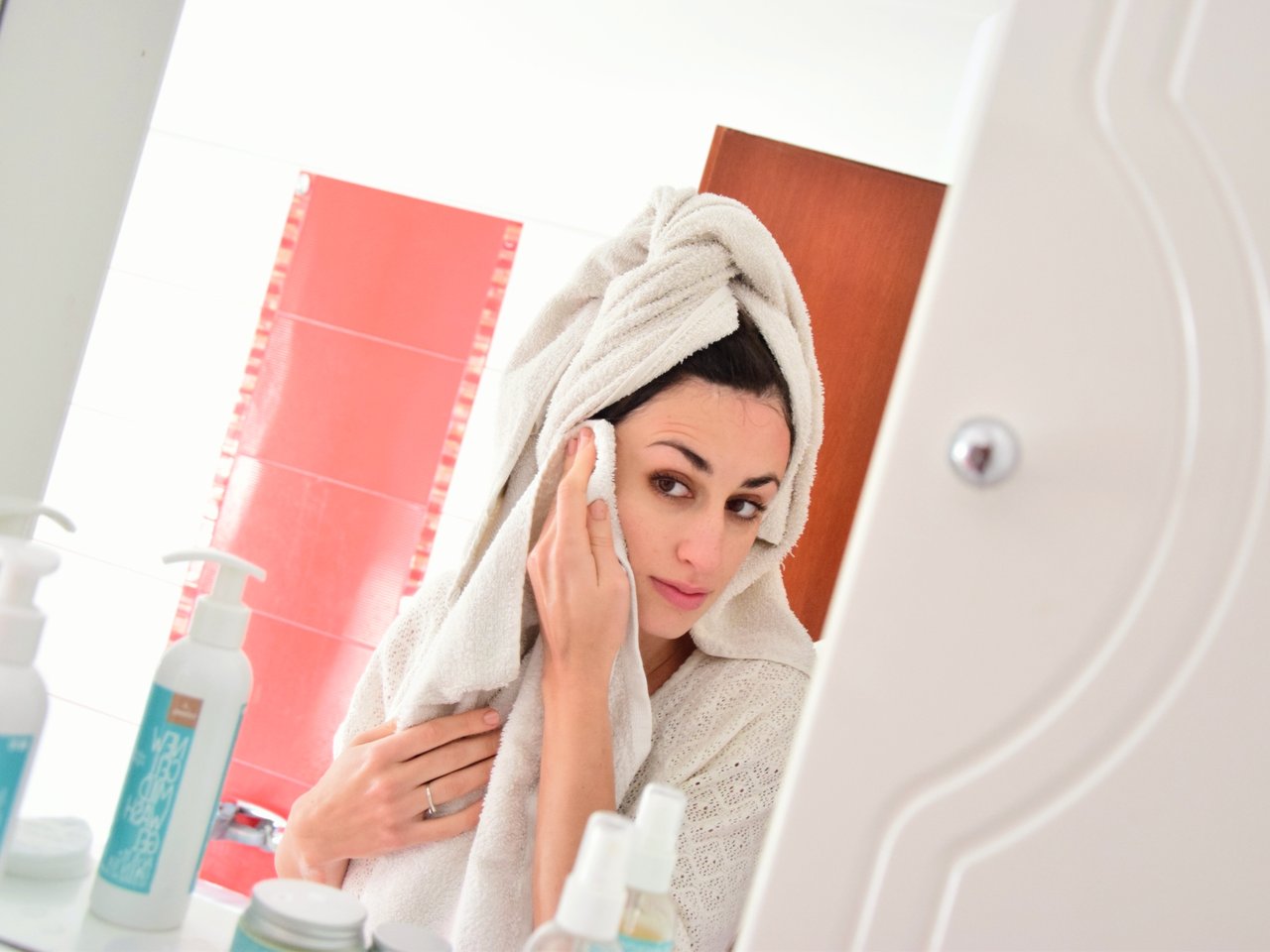 New cell Mild wash gel:
- the bottle containts 200 ml which means the product will last for a long long time if you use it once a day
-  the gel doesn't have a beautiful fragrance, it is slightly citrus scented for the lemon it contains
- cleans pores and prevents pimples  
- smooths and softens the skin, keeping it hydrated at all times
- washing my face has become a totally new thing to me, so I give it a new meaning thanks to Cosmel's gel that sometimes even makes me do it twice a day if I feel like a want to pamper myself a bit! :D
The product costs: 60,00 kn, available through Cosmelovo's web-shop.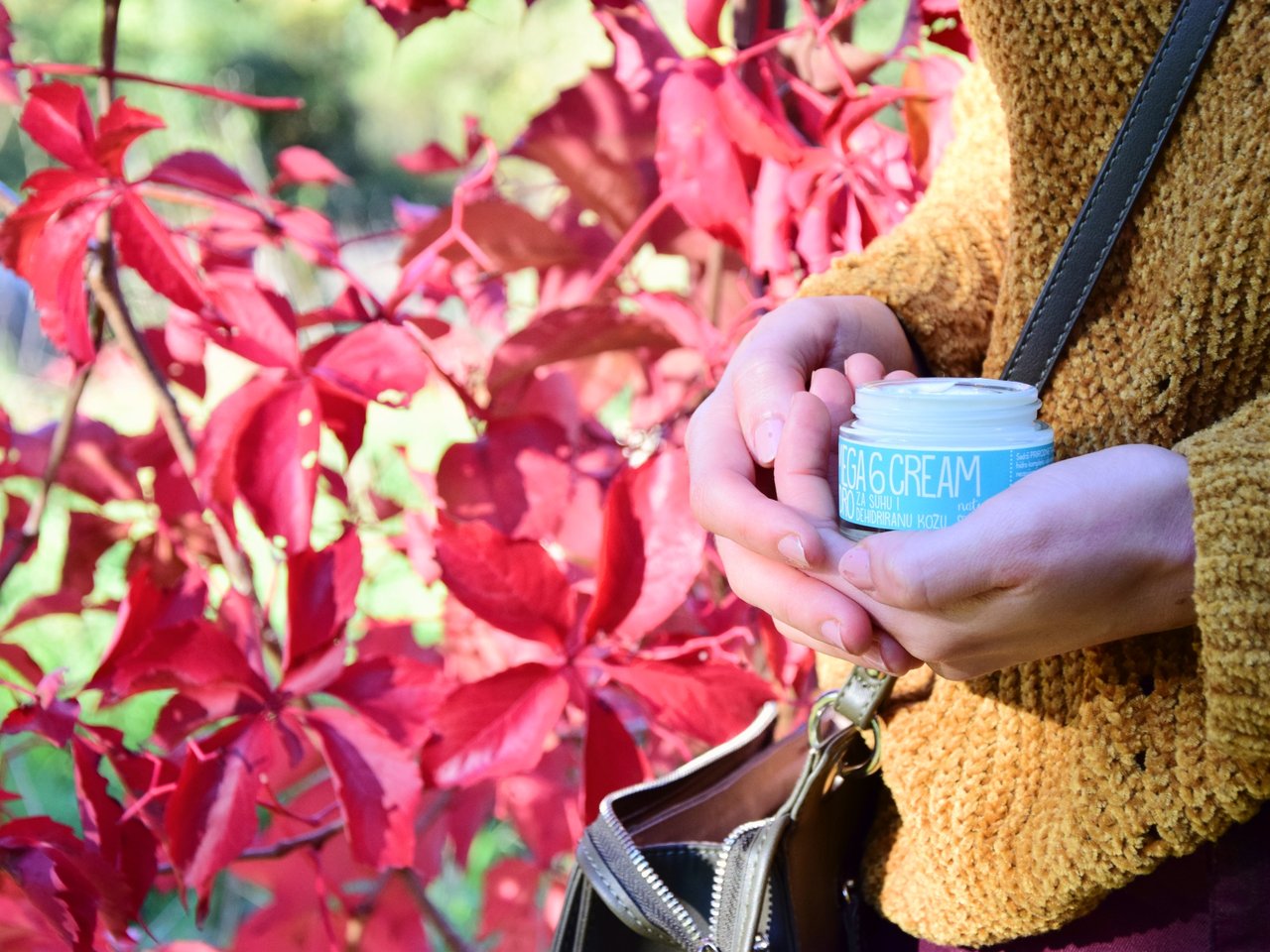 And last but not the least, autumn requires some extra skin attention because it can get dry and dehydrated, that's why I carry this little baby in my purse all the time, my fav Omega 6 cream, I already wrote about in my previous posts that helps me bring some moisture to my hands, making them softer, smoother and more elastic by day.
The price is 102,00 kn and even though is kindy of pricy I would choose it each time all over again!