Two months in one - the favourites are here!
Recently, Sanjin and I visited Ikea to get a few good pieces of furniture for our apartment, because since we've been living together in a rented apartment, I am trying to find ways to make it more functional and actually make some space for the things we use and feel nicer in our living enviorment.
We took just a few items (strictly under budget, which is damn hard once you find yourself in Ikea and you easily get out the store with a million other little things that weren't on your list, but were just too pretty to avoid), among which there is this Billy book case that holds my 1st fav of the month(s) - plant Saptifilium!
So, why is it on my list?
Well, first of all, it is very pretty and gentle and  fits perfectly into any enviorment, but the main reason I took it is that soaks up all the nasty radiation in the room, so I placed it near our TV and our work desk in the living room.
The plant doesn't need much  care to survive, just some moist. I don't water it every single day, just from time to time when I see the ground is getting dry, but I like to spray its leaves with some water to freshen it up a bit.
If you decide to place Spatifilium in your home, don't leave it on direct sunlight spot, but in a more shady corner, on regular room temperature.
A beautiful and useful addition to our flat, getting green never gets out of style! :)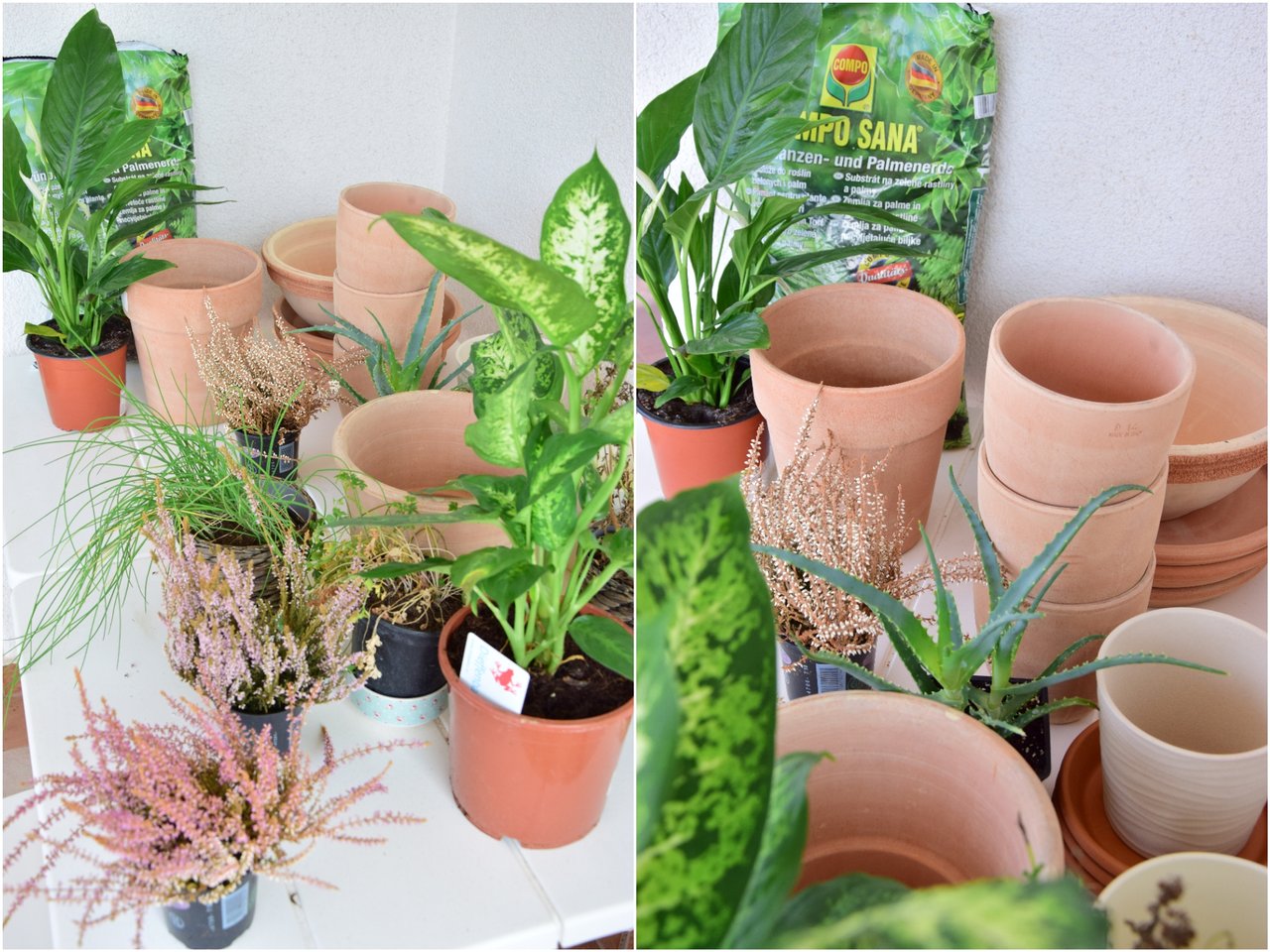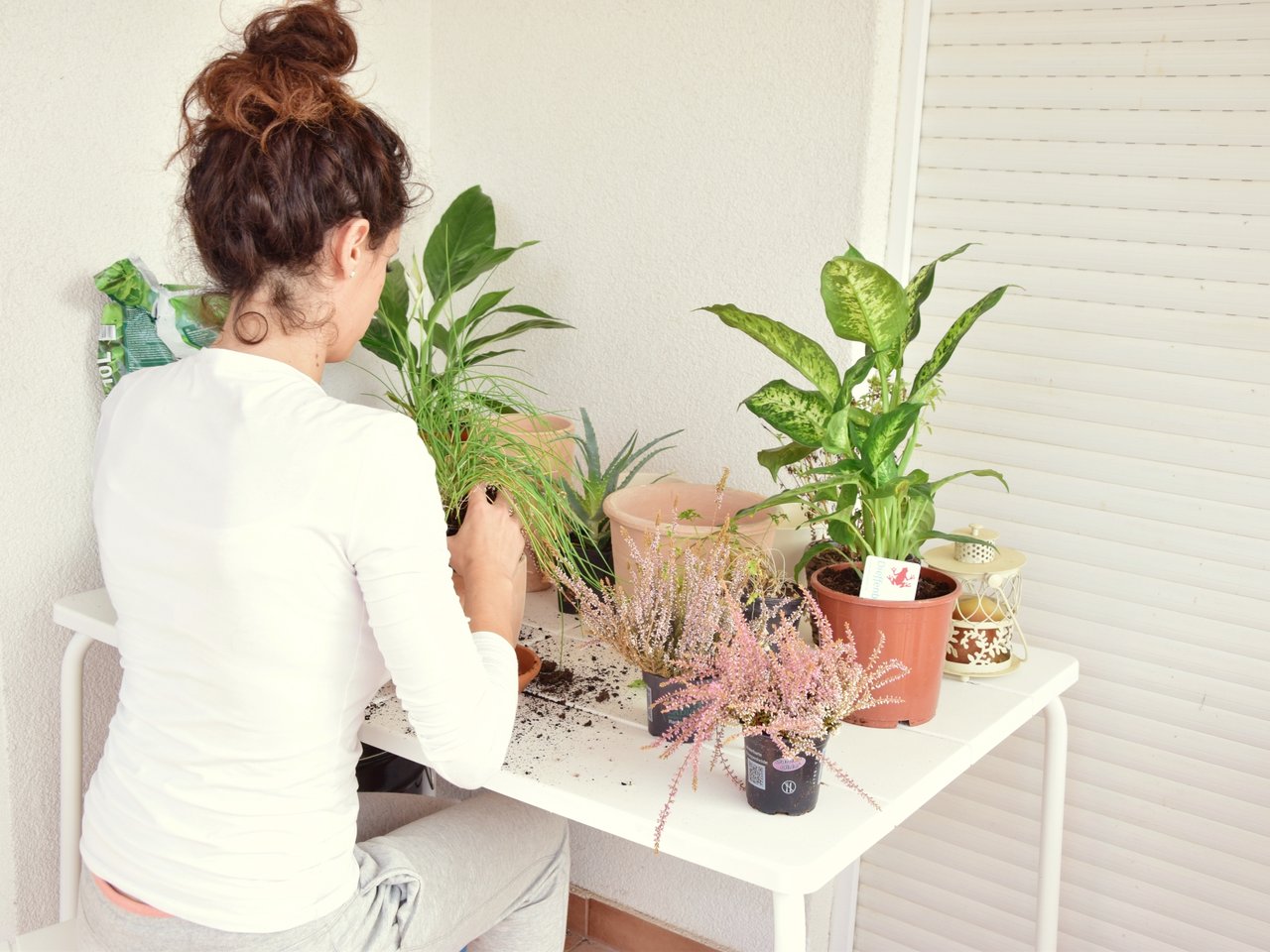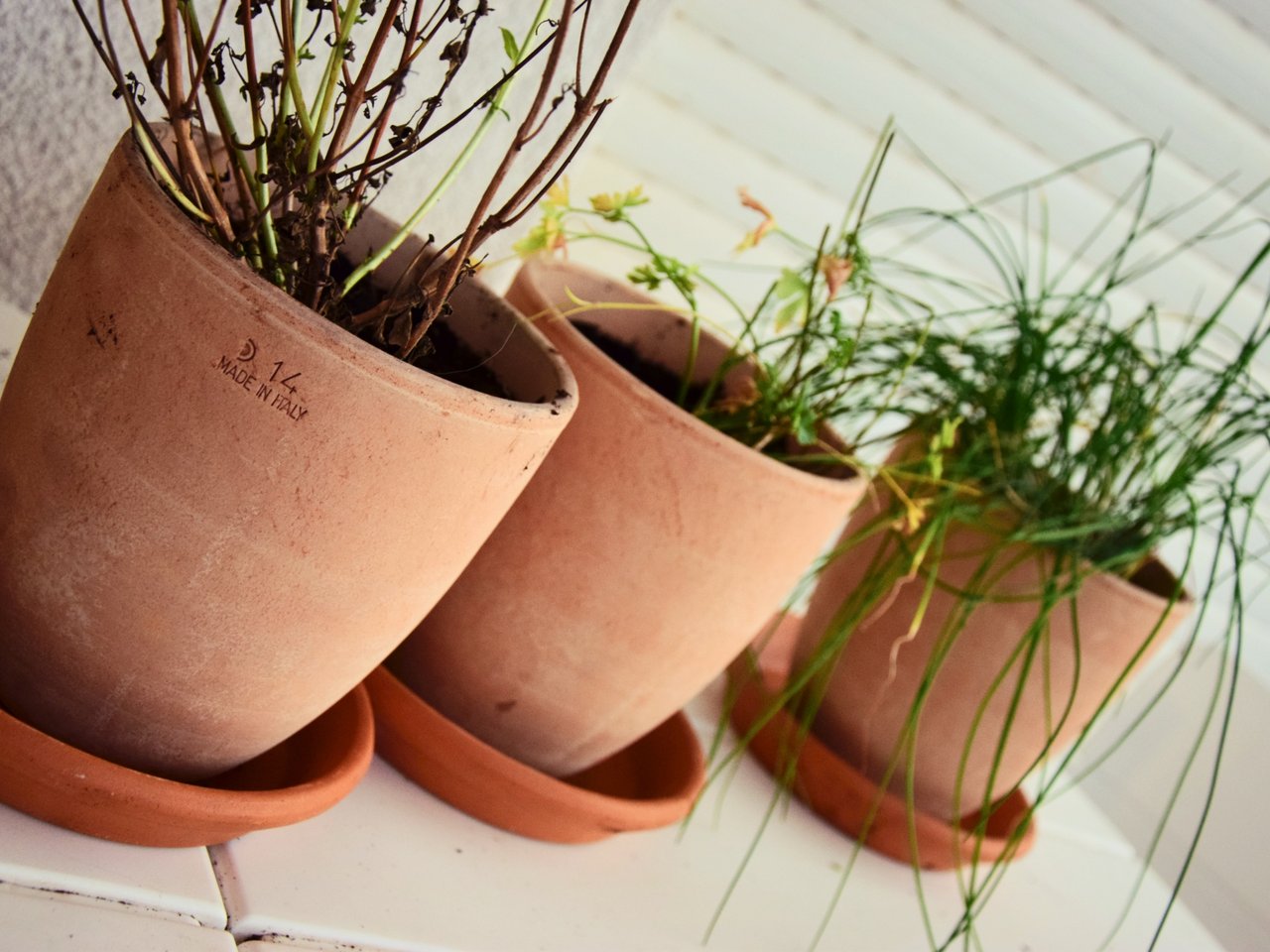 Since I am talking about flower, look at these gorgeous vases/pots for the terrace I found in Bauhaus for my lovely winter flowers- Calunas, some of which I even used for indoors.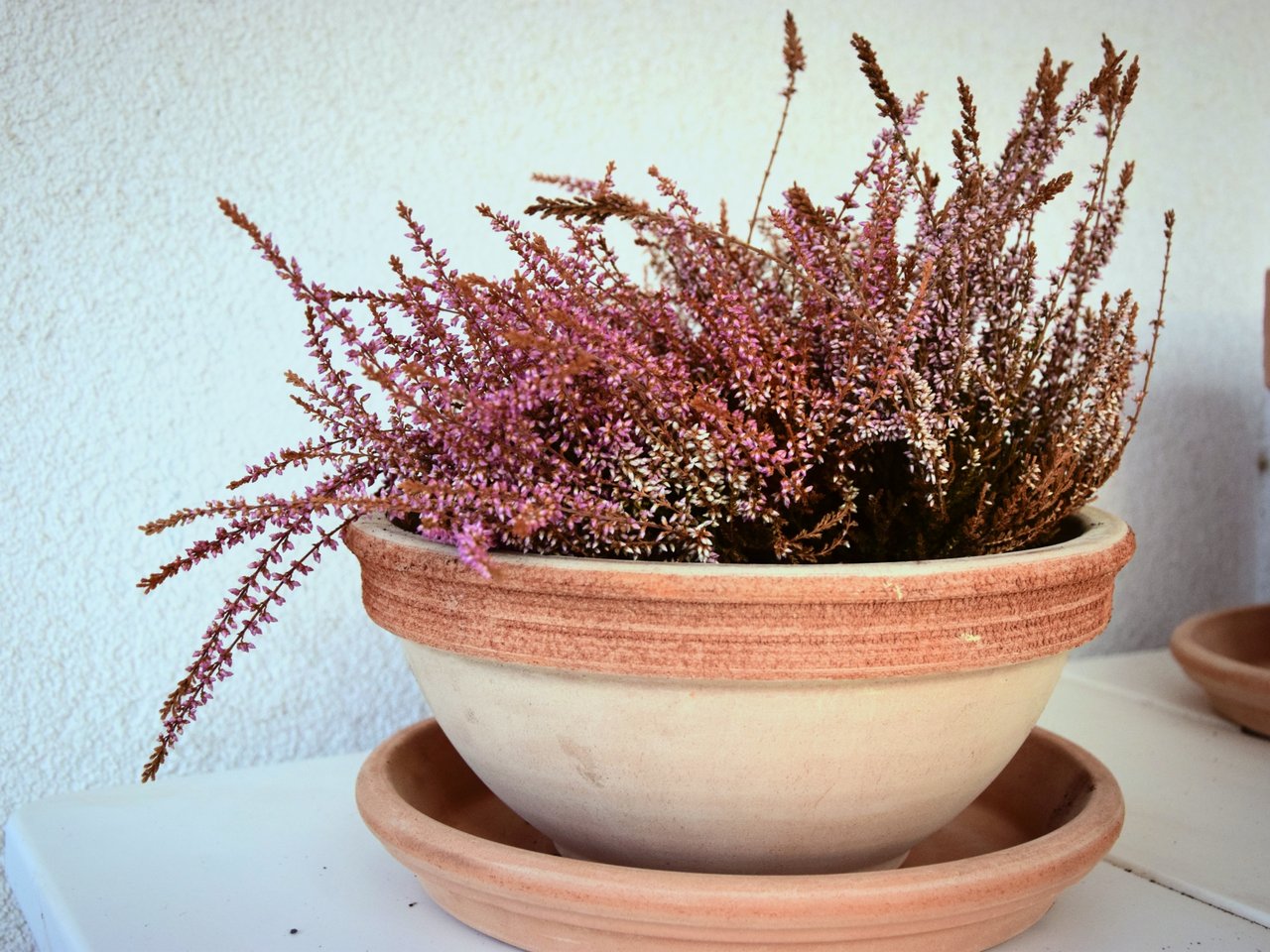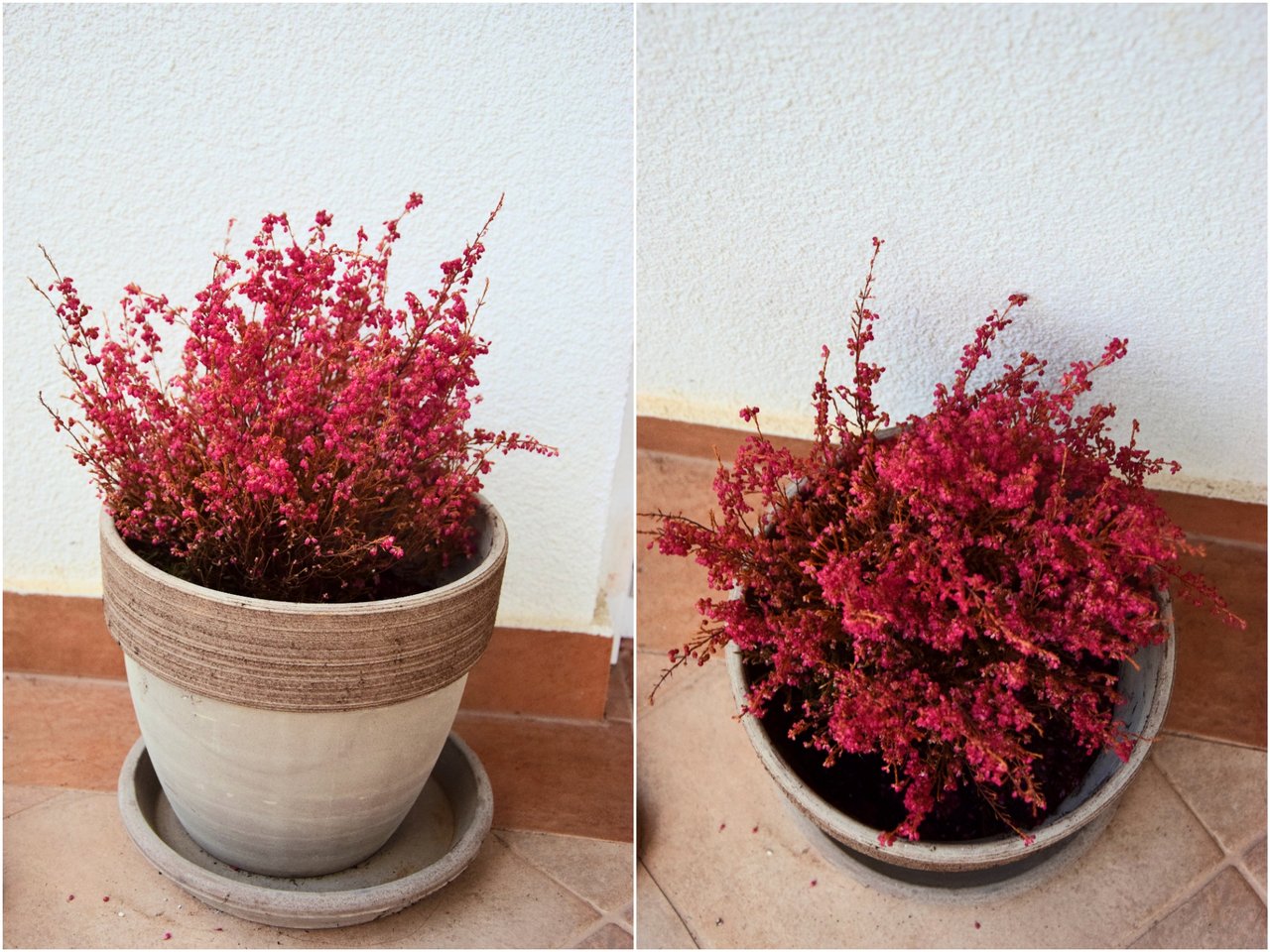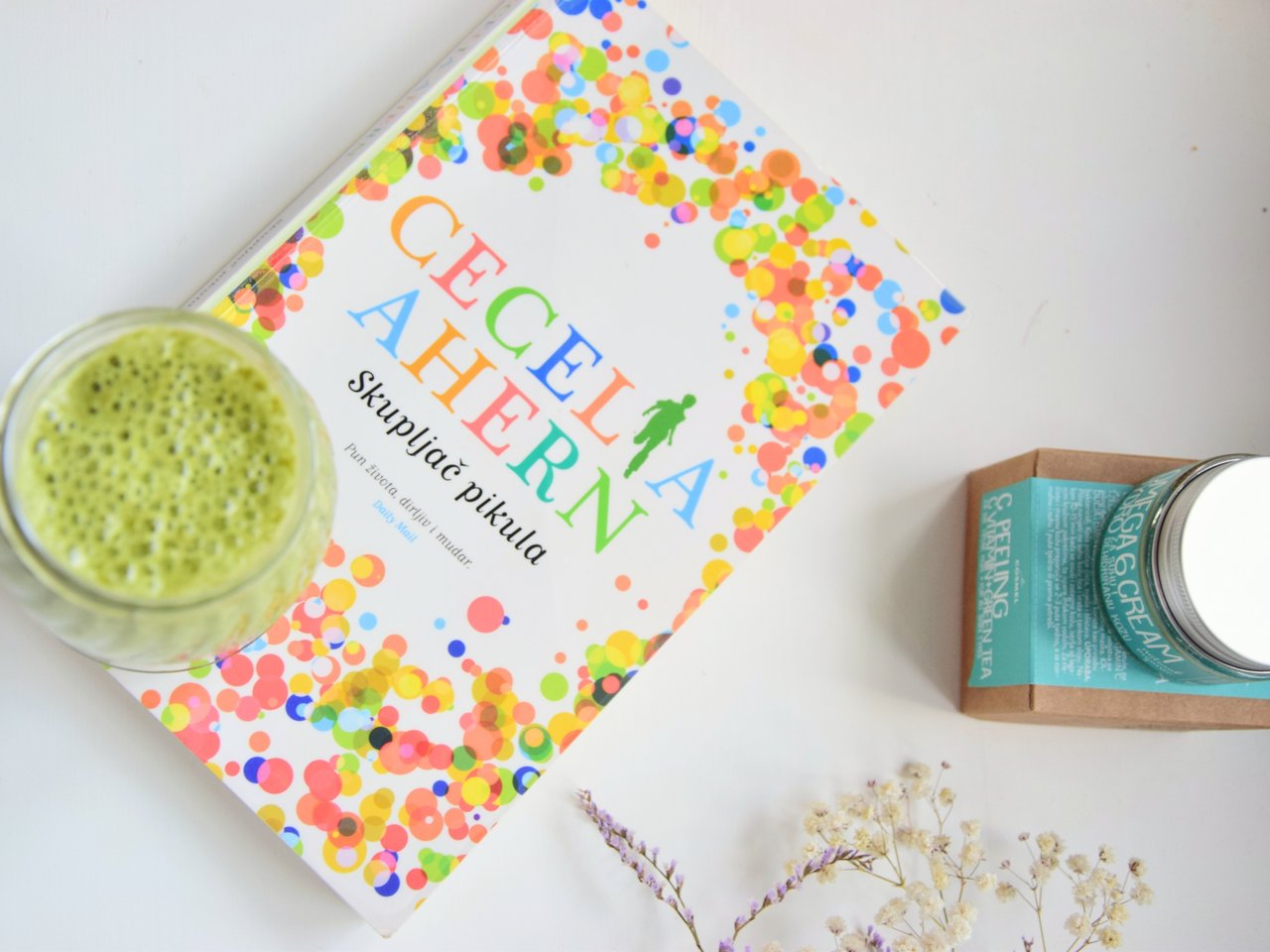 For the past two years I've returned to magical world of books (that I kind of neglected during my University years), so the favs titles/authors of the months are: Cecilia Ahern (one of my absolute fav authors) & the newly discovered Haruki Murakami.
Cecilia Ahern touches me  through each story in a magical way, an author who many of you probably know through the movie/book P.S. I love you (a movie that I can watch a thousand times and it move me as it was the first time and everytime I cry a river because I identify myself with the story and characters so much, you wouldn't believe -  so,HOMEWORK- WATCH THE MOVIE), Over the rainbow (also a movie, beautifully made, warm and silly), The gift (hope it will turn into a movie someday).
The book I've recently read is called Marble collector, a story about a father and a daughter that discovers the past of her family in a most bizarre way and finally actually get to know her dad through his wierd passion/hobby that he's been hiding for years.
The story is about how she finds her true self in that way and gets her inner piece, at last.
Cecilia's stories are always filled with love, warmth, joy and she somehow reminds me all over again of what's important in life and straightens my perspective right back where it should be.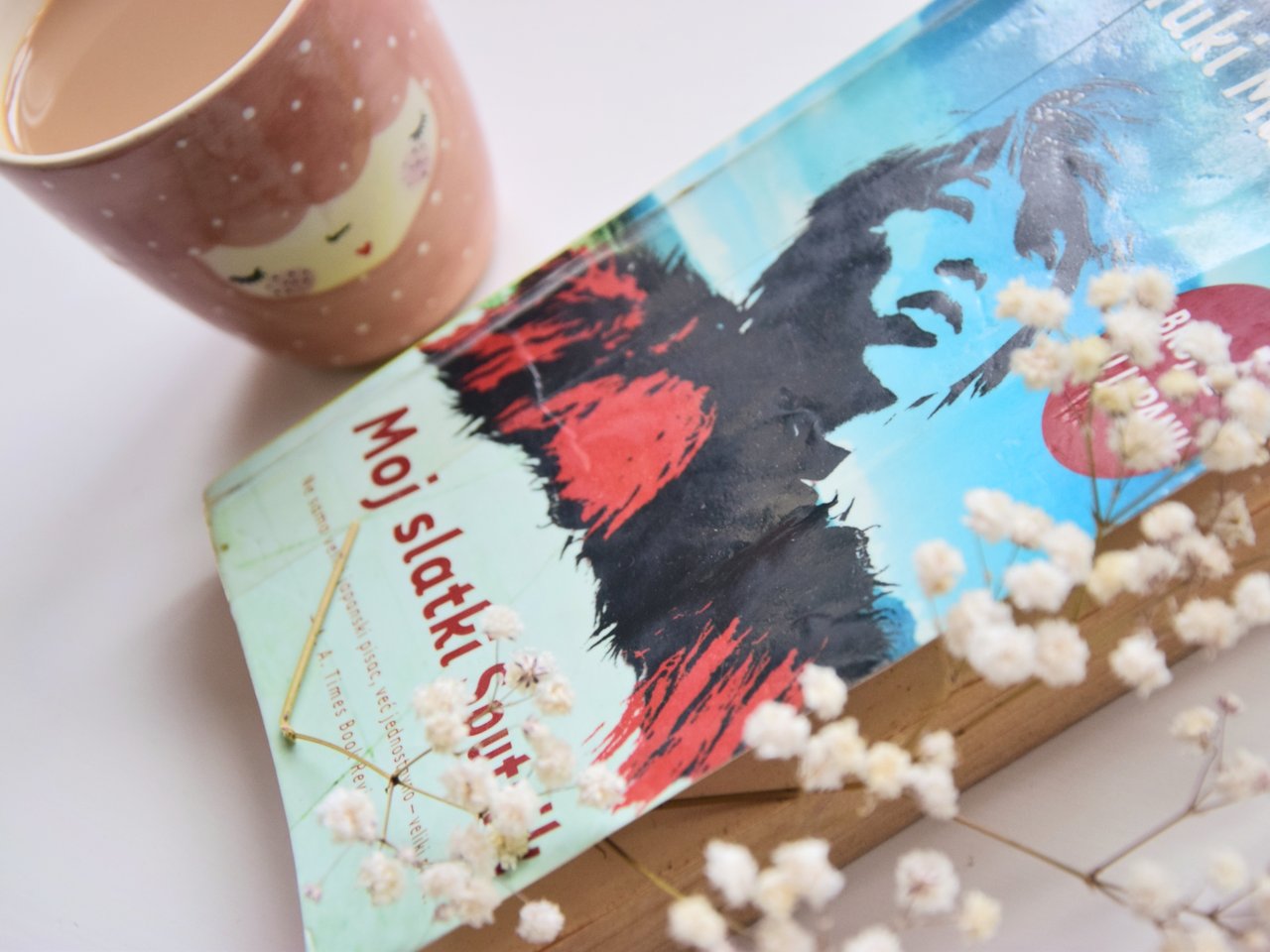 Murakami is a completely different story to me...he has a unique style of writing, completely open and honest, at times a bit brutal, but definitely appealing and interesting. 
I was reccomended this author by my collegues at work, the first book I read was Sputnik Sweetheart.
I won't tell you about the details of the book, but I will tell you it was something new to me and I am really looking forwaard to exploring fruther on his world.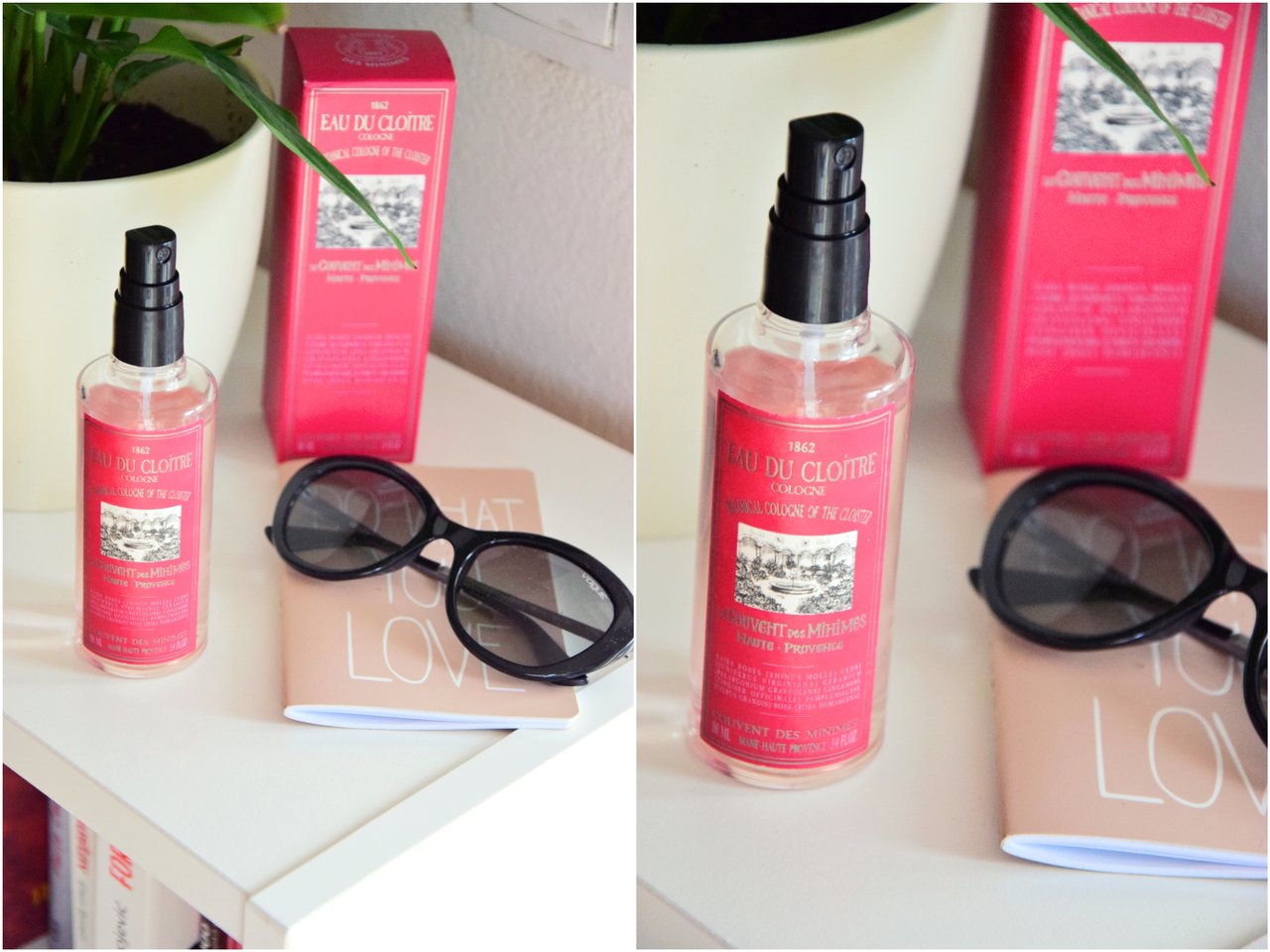 In the last monthly favs I mentioned a line of natural fragrances that I found in Muller, so beside the last month's Claudalie fragrance, I've tried out another gentle one based on rose, but a little bit stronger than Claudalie, called Eau du Cloitre.
This one is amazing for those days when you need to feel a little bit more confident, but still want to leave the feminine and gentle impression.
There are also some other variations of the same brand if you prefer sweeter od citrus notes, so I am definitely sure everyone can find something for themselves.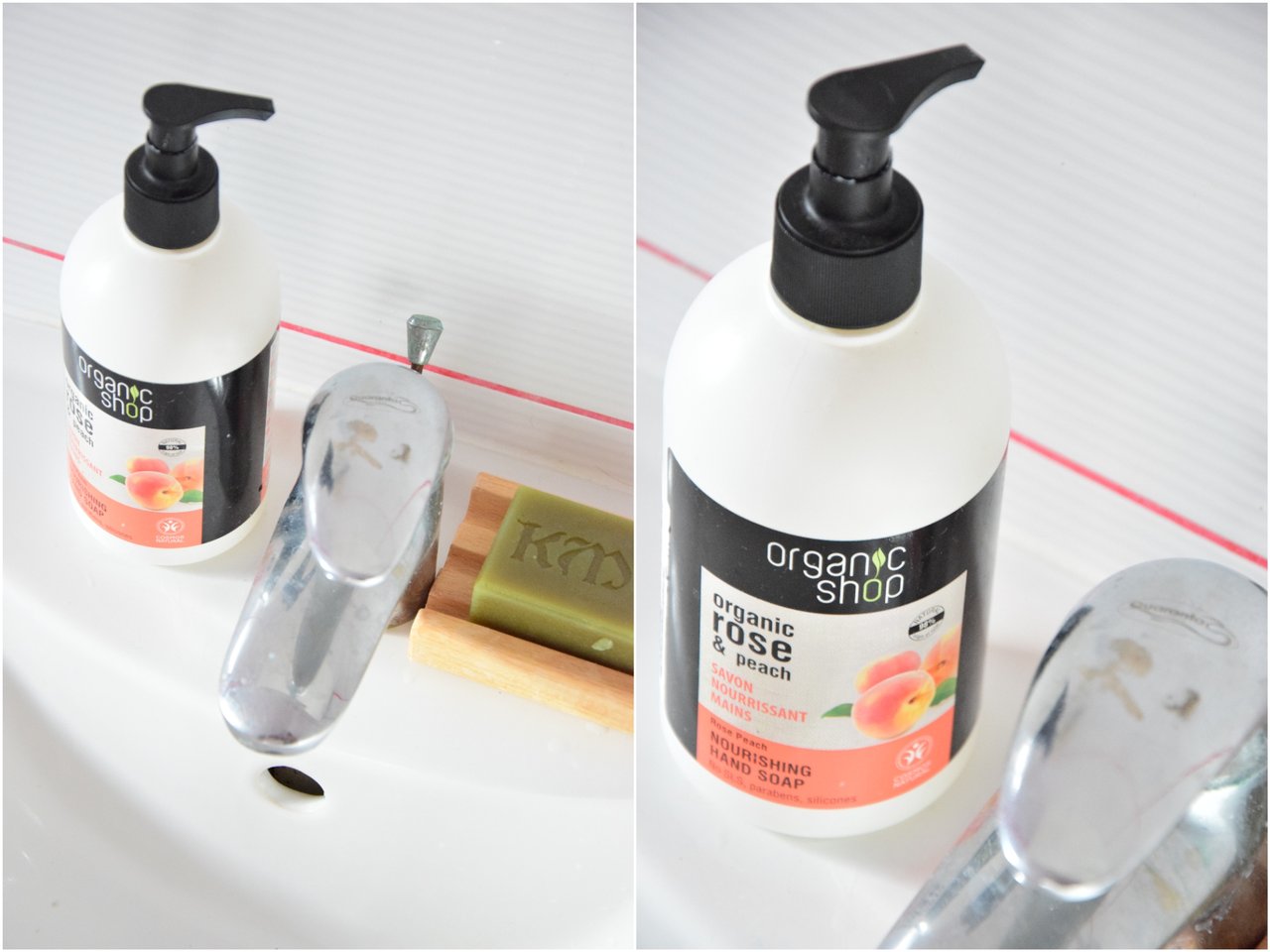 Organic Shop product I've been using for so long now is the shower gel, that I've been really loving for its amazing gentle frangrance and skin feeling after showering...ps. Boyfriend approved as well! :) 
This is the soap we are currently using, smells like peaches and roses, and even though you might think it doesn't sound that great, it is a fantastic combo!
Also, the best soap I've tried so far...meaning it smells great, it is liquid and light and leaves a very very soft after sense.
You can find them in Bio & Bio stores, the package is from 500 ml, the price is 25,00 kn. Totally ok!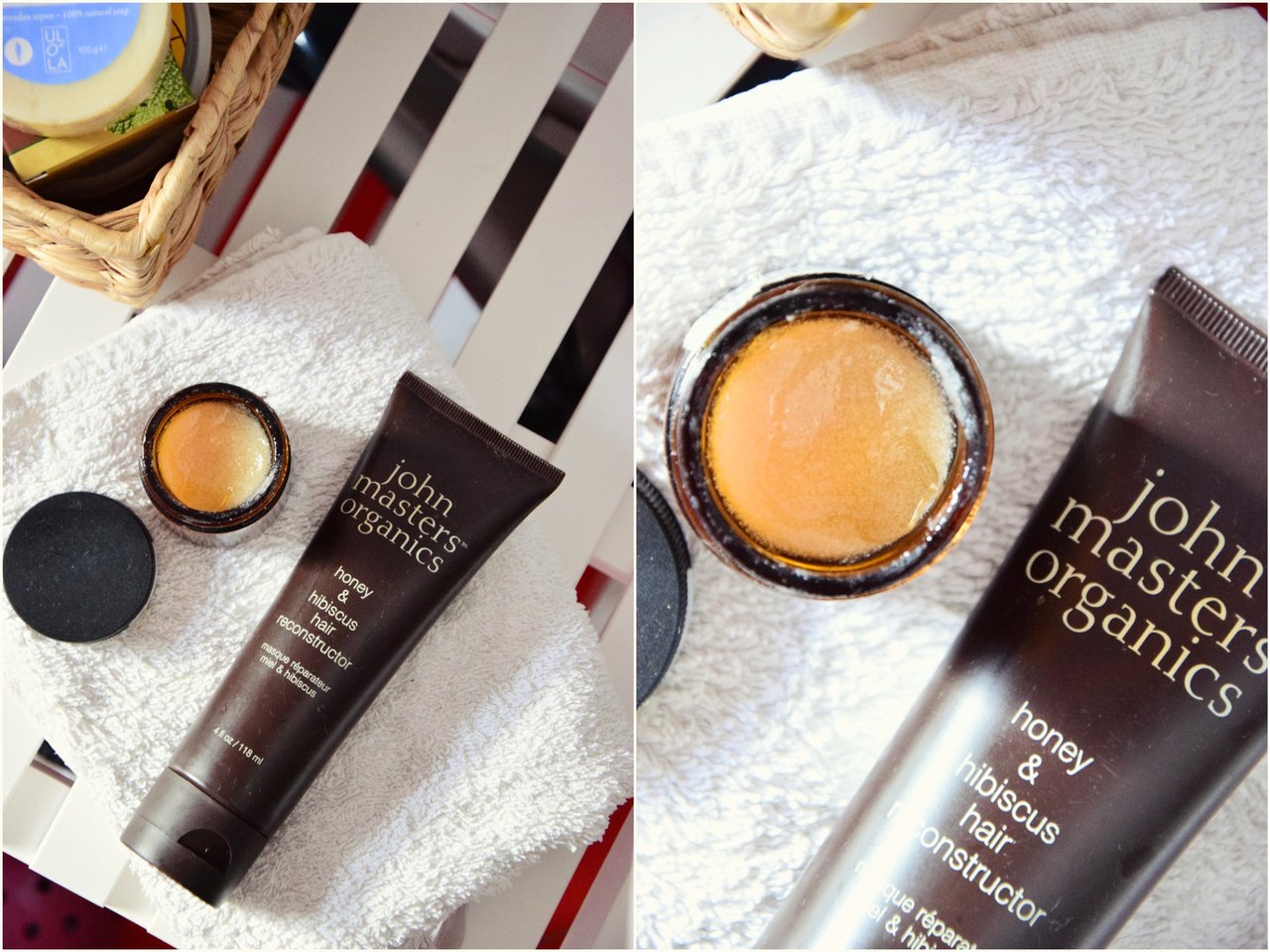 A few months ago I bought my very first John Master Organics product- deep scalp follicle treatment and volumizer for thinning hair that I regurarly use after washing my hair, before brushing and blow- drying and each time I cannot believe how good it is and how well it works! My hair is softer, with much more volume, looks prettier and healthier. 
I've decided to give some other product a try, even though they are pricy to me, but they last long and are quality efficient products.
This time I've tried honey and hibiscus hair reconstructer.
I have thin frizzy hair, that is different every time after washing, and since it's short to medium lenght, after sleeping I look like I've run out of a horror movie in the morning...
That's the reasoon I wash it almost everyday:(( and why my hair ends up soaked because of all the treatments I expose her to.
So, I washed my hair, applyed the mask, covered my hair with a towel and left it to work like that for about 10 minutes before washing it all off.
My hair was visibly softer on touch, I could pass my comb through the hair with no tingles and it simply looked more hydrated (a huuuuge success for my dry hair) and fuller.
I don't use it on a weekly basis, perhaps once in three weeks, but I definitely won't through this habit away!
2. product is the bourbon vanilla and tangerine hair texturizer that I use only on rainy days, high humidity days, when ma wavy hair is particurarly disobedient. 
It helps me calming my frizzy hair, I only apply a really small amount of the product on my hair, evenly, so it wouldn't look greasy.
I first apply it to my hands and then try to form nicer hair ends and avoid the "split ends look", but only when humidy is high outside and then I like to pass my fingers on the top of my hair to calm the rest of the hairs.
My hair has more texture and looks shinier. Just remember to apply a small amount of the product to avoild looking like a drenched chicken- yeah, it happened.
I like to have it in handy, so when raining, I keep it in purse, so I can always be prepared.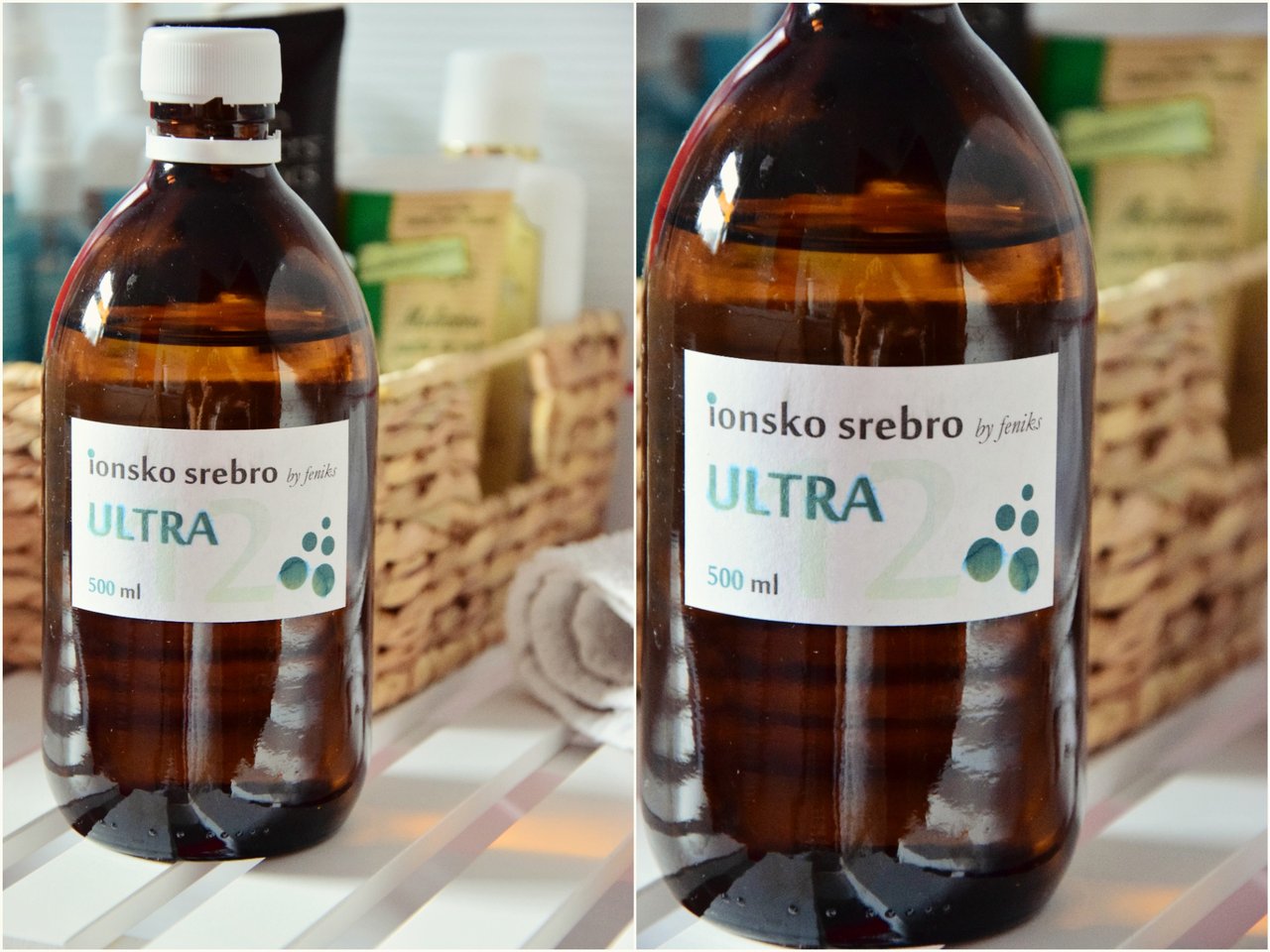 Ionic or coloidal silver water is something that everyone should keep on a shelf in their homes, cuz it is so so useful for so many things.
I tried that last year in Serbia, as a nose spray combined with eucaliptus and I was amazed by the fast result!
Last month I got a skin irritation, so I went and bought this water in Bio & Bio and after a few days of applying...all gone baby.
You can use it orally as well, but in moderation.
A natural, powerful medicine, always good to have in handy. Feel free to go deeper into the subject and do your own research about it.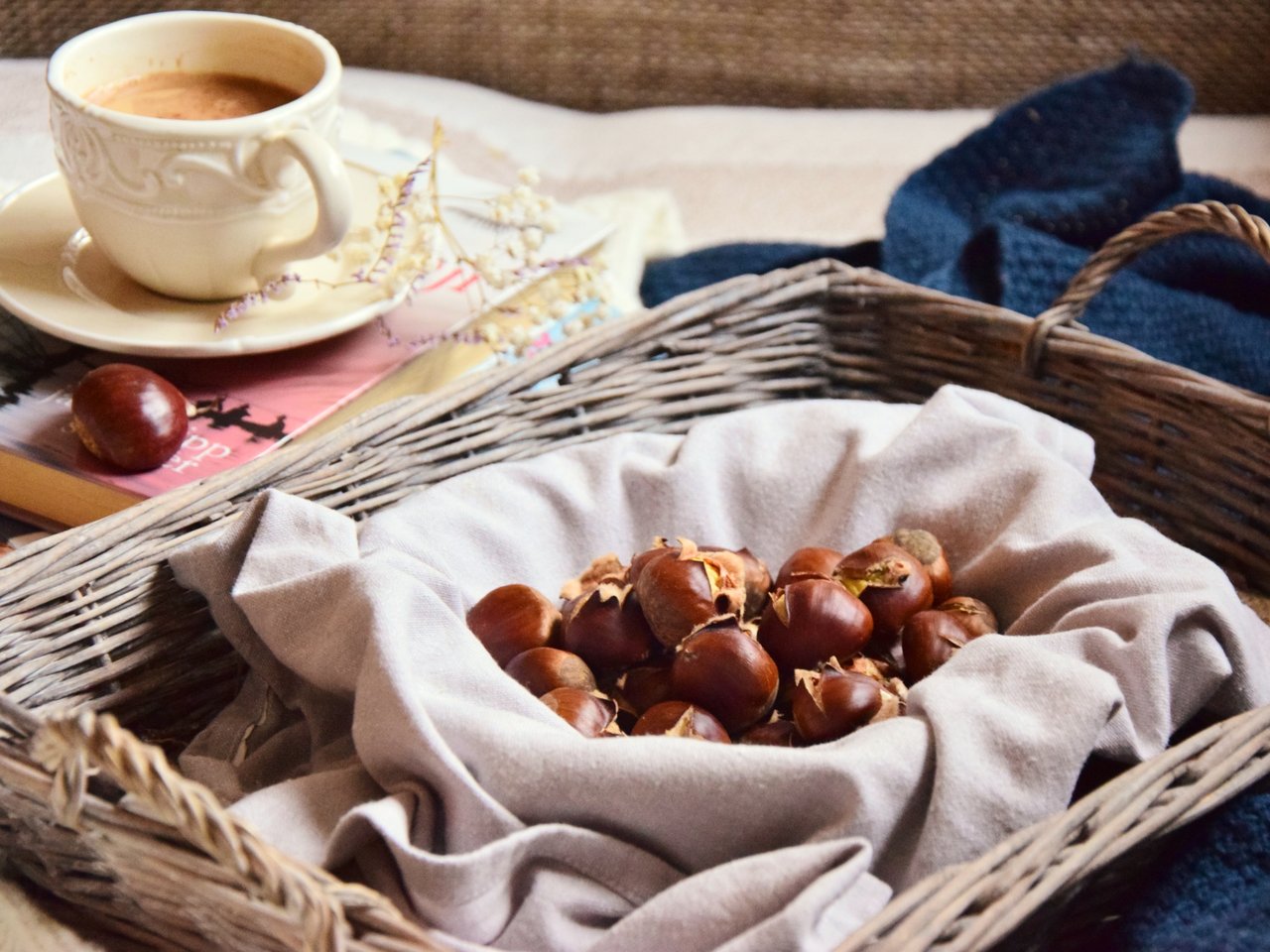 And let's finish up with something tasty and cozy...a couch, a warm blanket, a good book and CHESTNUTS the ultimate October favourite!