A hazelnut and cocoa spread that you will fall in love with...a healthier version of the very known Nutella spread!
To be completely honest, I am not a big fan of Nutella...it has an intense sweetness that make me lose the beautiful hazelnut taste combined with strong cocoa.  
By the way, I am a huge hazelnut lover, so that is basically the main reason why I made my homemade version of Nutella, because it can actually be a great "choco" spread that you can use for pancakes, homemade bread, bananas, cakes...whatever!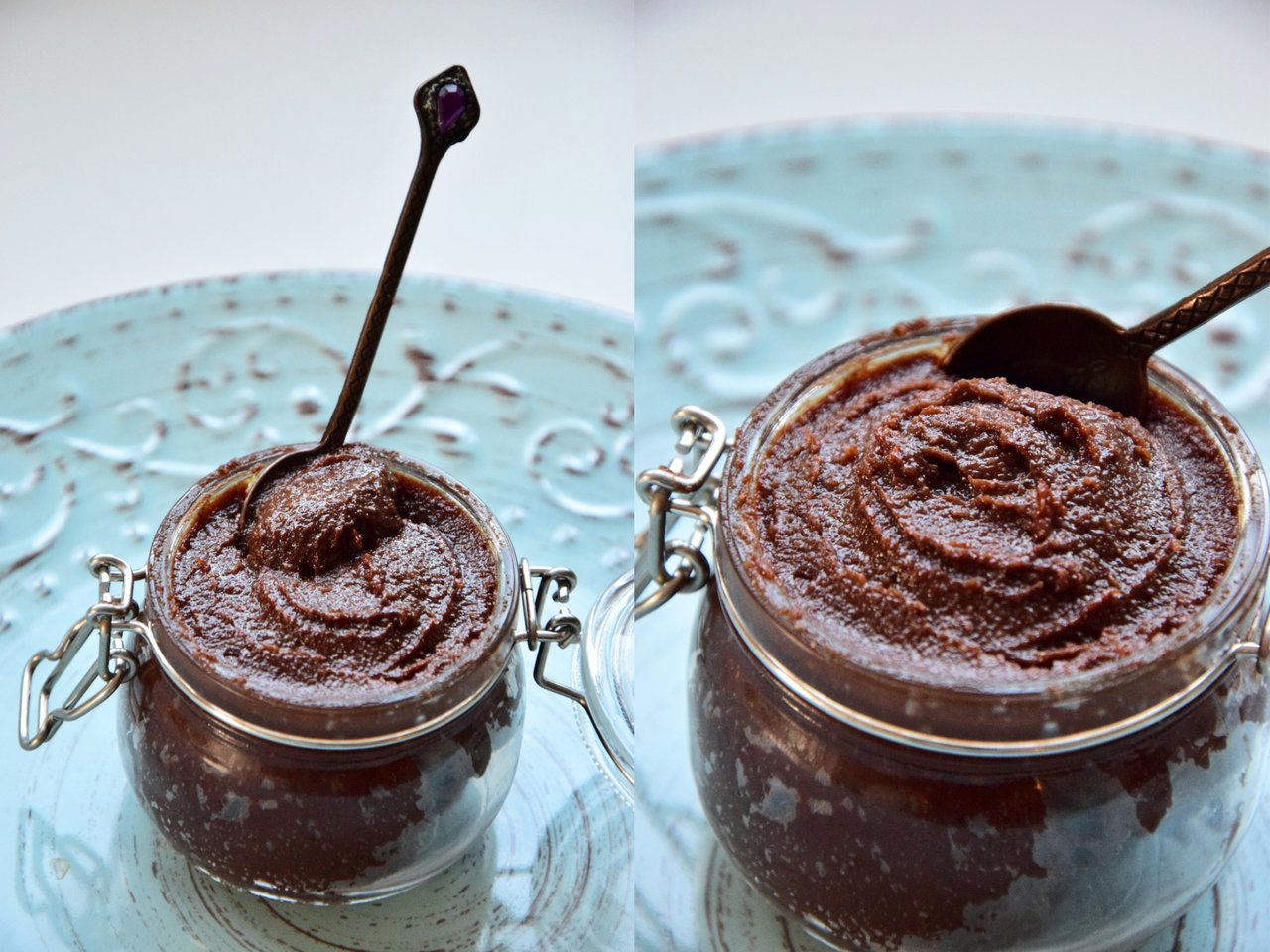 300 g hazelnuts
30 g unsweetened cocoa powder (raw)
5-6  dry pitted dates
2-4  tbs agave syrup
120 ml hazelnut milk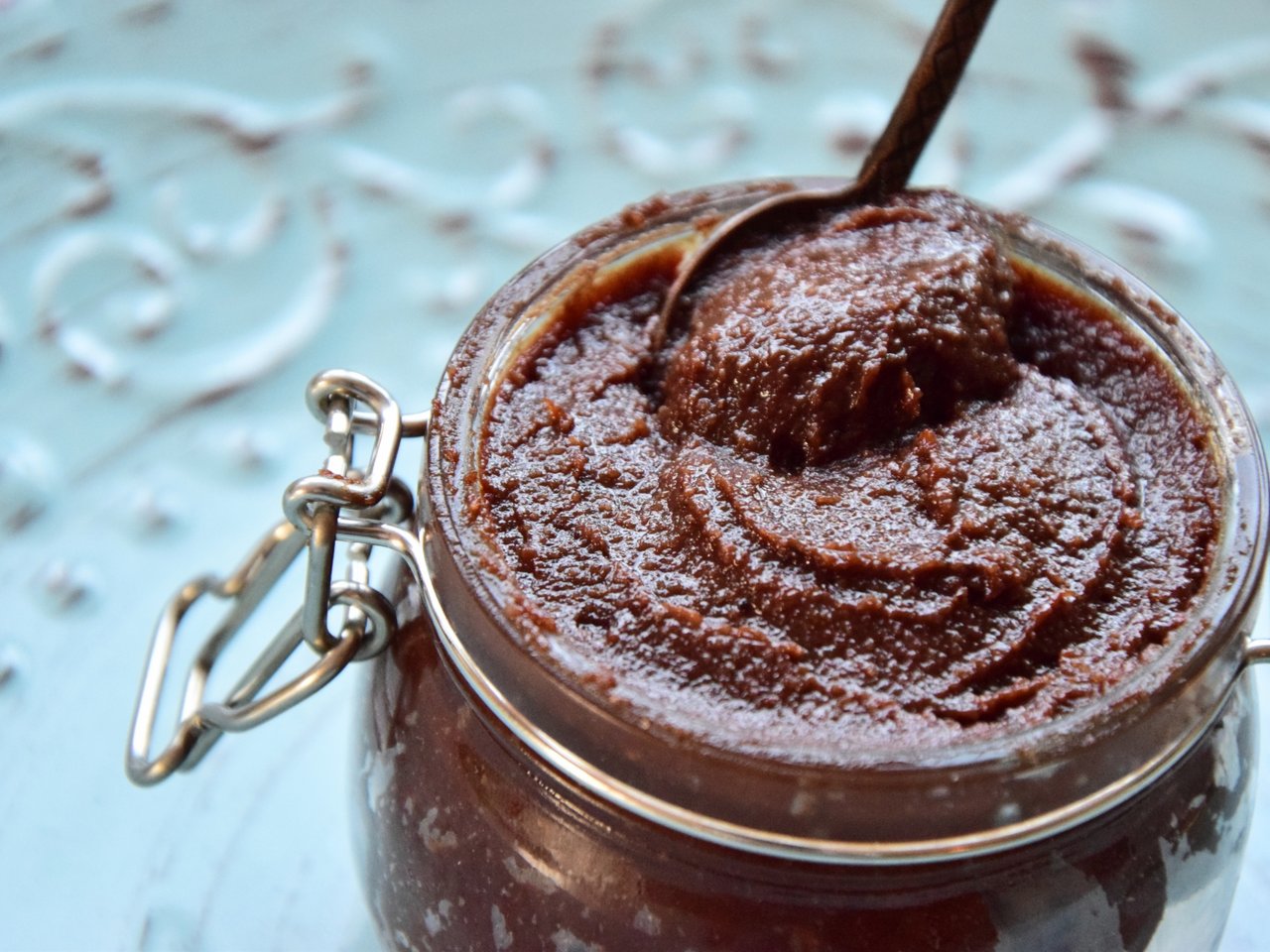 Roast (bake) the hazelnuts for about 10 minutes on 200o C. Take them out and clean their skin.
Place in a food processor and blend until you get practically a hazelnut "butter", which can take a few minutes.
Add the cocoa powder, dates and agave and mix to incorporate all the ingredients and then pour in the milk and blend until you get a nice smooth paste. I use a Magimix food processor, so it doesn't take me a lot of time to make the spread, but I guess it depends on what you use.
I advise you to add the dates and agave syrup gradually so you can adapt the ingredients to your taste.
I don't like a very sweet taste in my delights, so the main taste of the spread is hazelnut and cocoa, obviously.