The concert of my absolute favourite pianist Ludovico Einaudi brought us in Milan during the beautiful Christmas time.
You can read about our first trip in Milan here.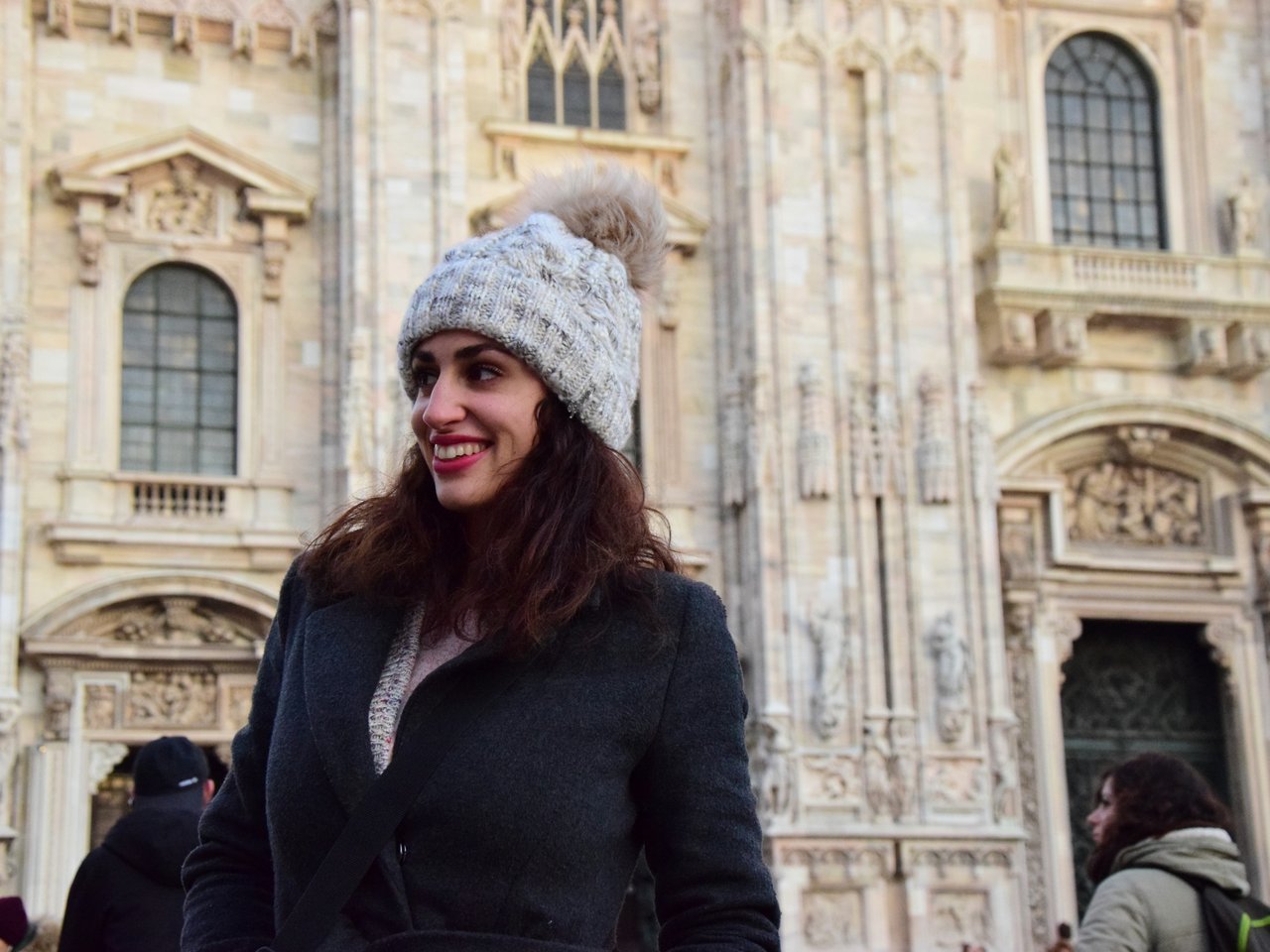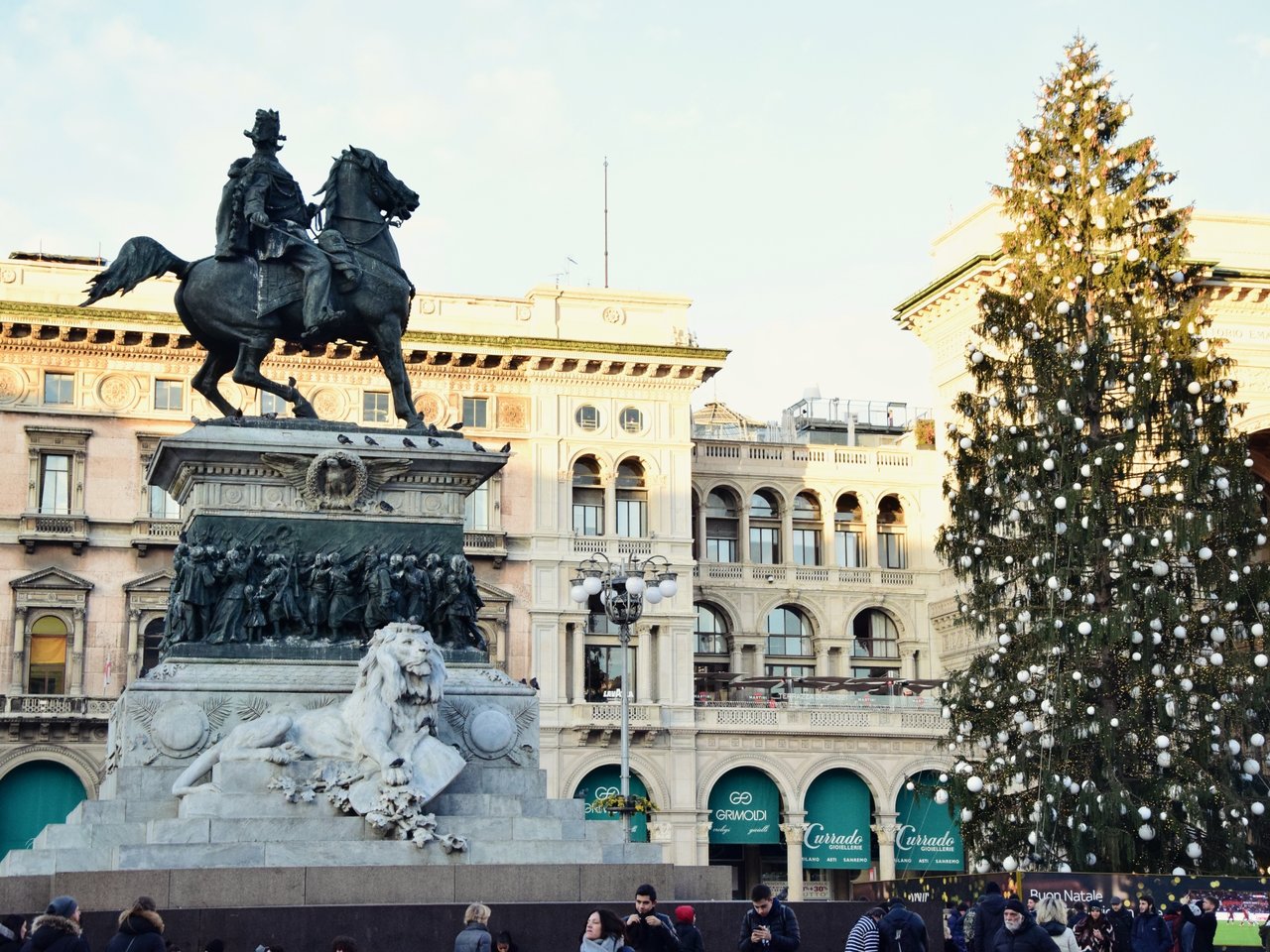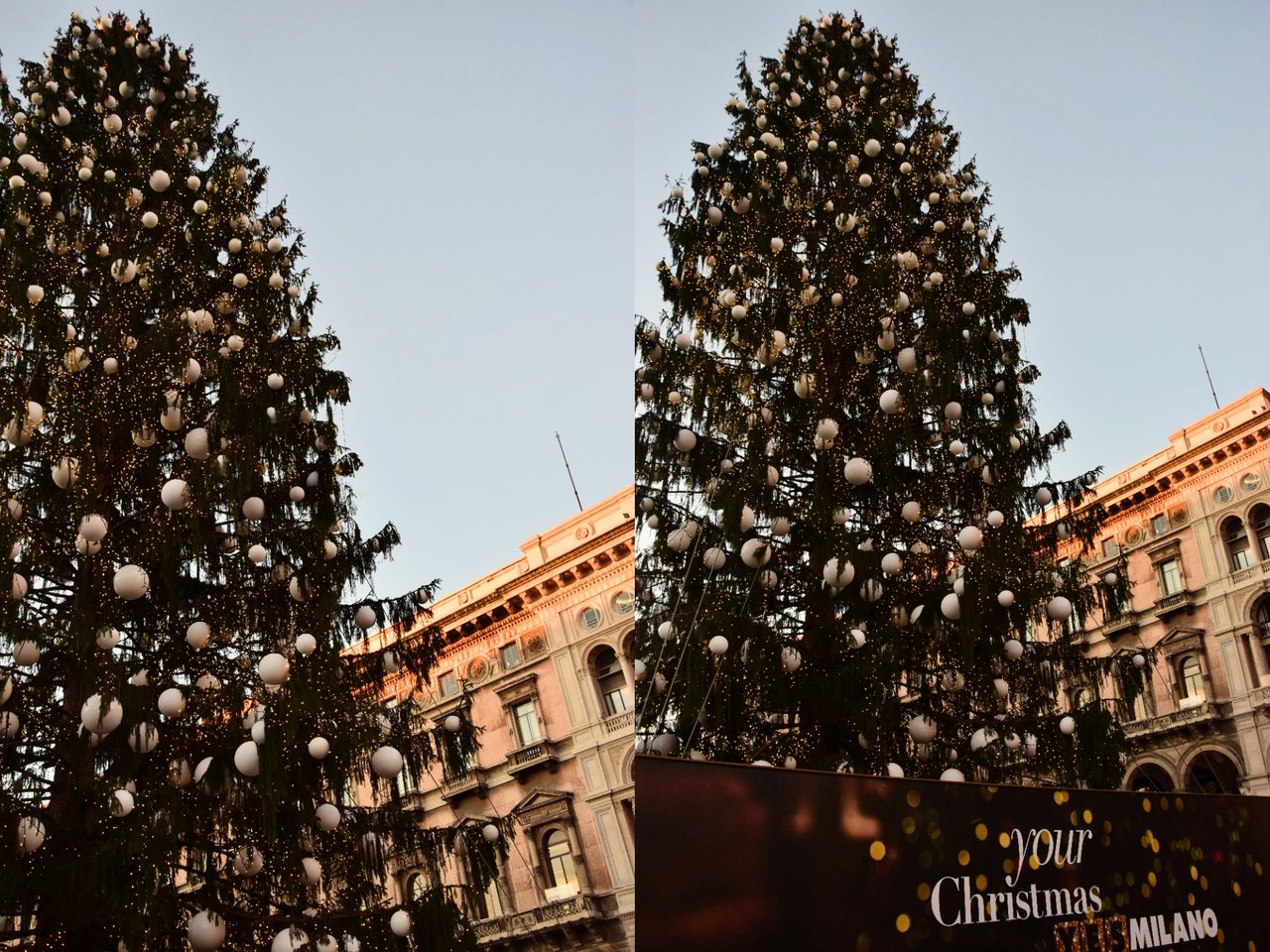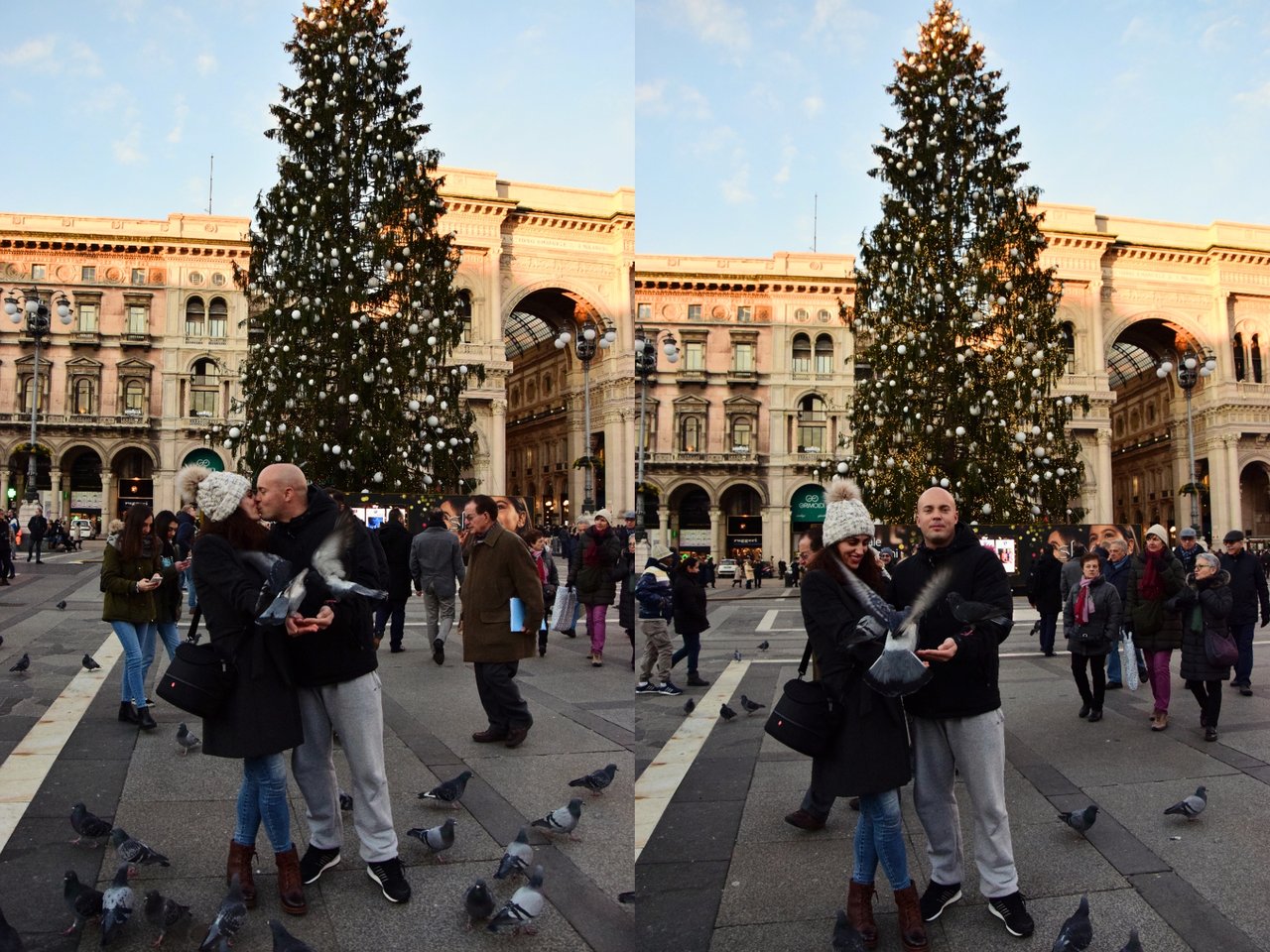 Last year we visited Milan in October for the very first time (the post about it is linked above), as the last stop of our  tour de Italia.
Honestly, I wasn't very much overwhelmed with the city because after visiting the beautiful landscapes of Tuscany and the breathtaking Rome, everything seemed to me  uptight here, hastily, but I was definitely impressed by the Duomo.
We spent only one day in Milan back then, while this time it was 2 long days that gave us the opportunity to explore so much more of what the city has to offer, more calmly and obviously the Christmas spirit this time of the year made everything even more pleasant and beautiful.
The city under the christmassy lights and decors simply radiates with life, enhances its beauty and the walks through the streets is even more appealing; and even though the window shop flashy lights haven't become fewer...it kinda didn't bother me that much this time.
ps. On Piazza del Duomo, there was a random guy who approached us and made a million photos of us with the pigeons in front of the Christmas tree and the Duomo and expected money after the photo session, of course...we gave him just a little something, but ended up with a bunch of great photos, actually. There are police officers all around the piazza, so it kinda made us more confiden about giving him our camera. We saw a lot of other guys like him with probably fake cameras around their necks that offer people to make photos of them to earn money, and even though they ask way to much, they actually take what you can offer them. So, that experience is in our pockets, too.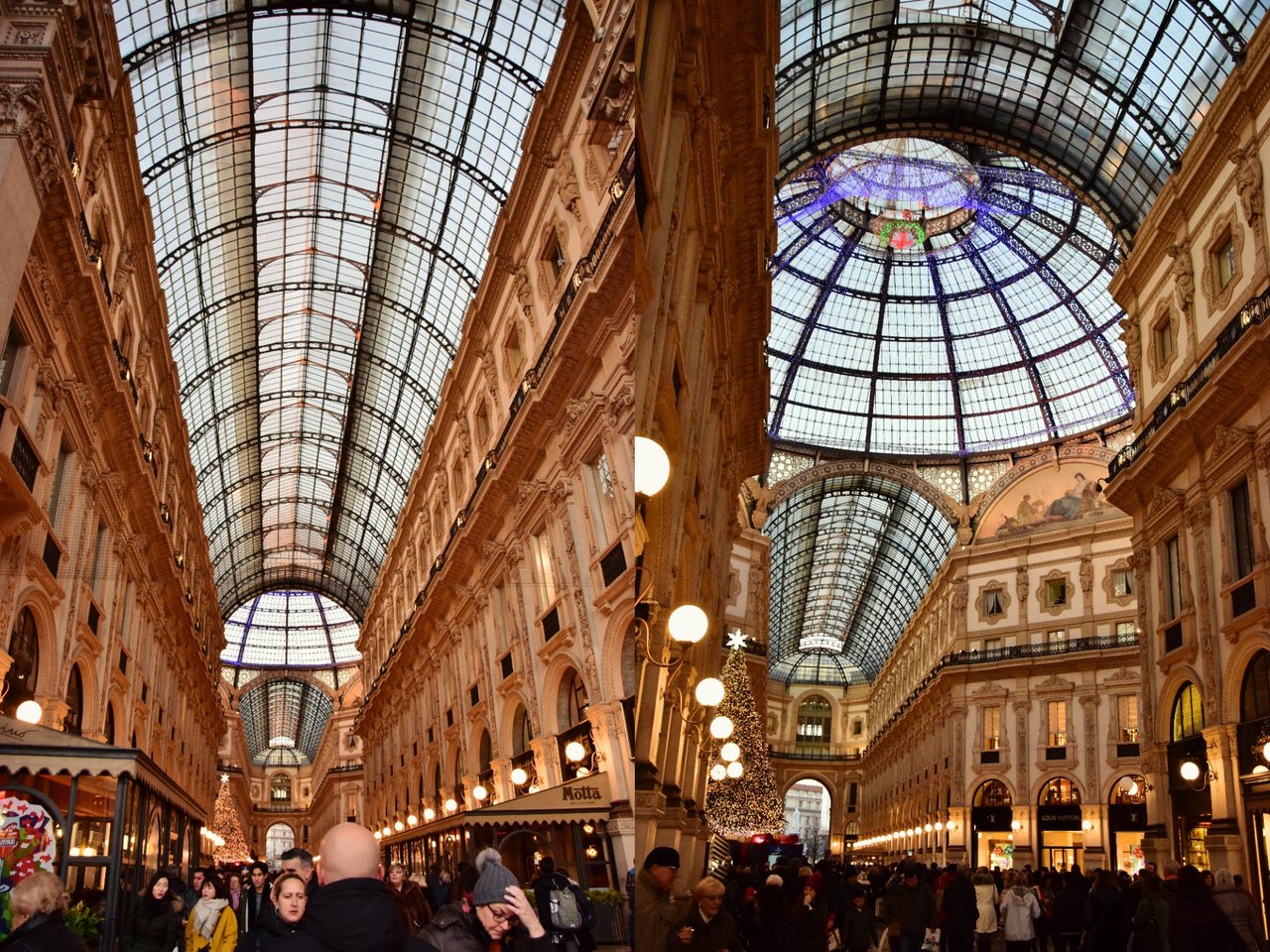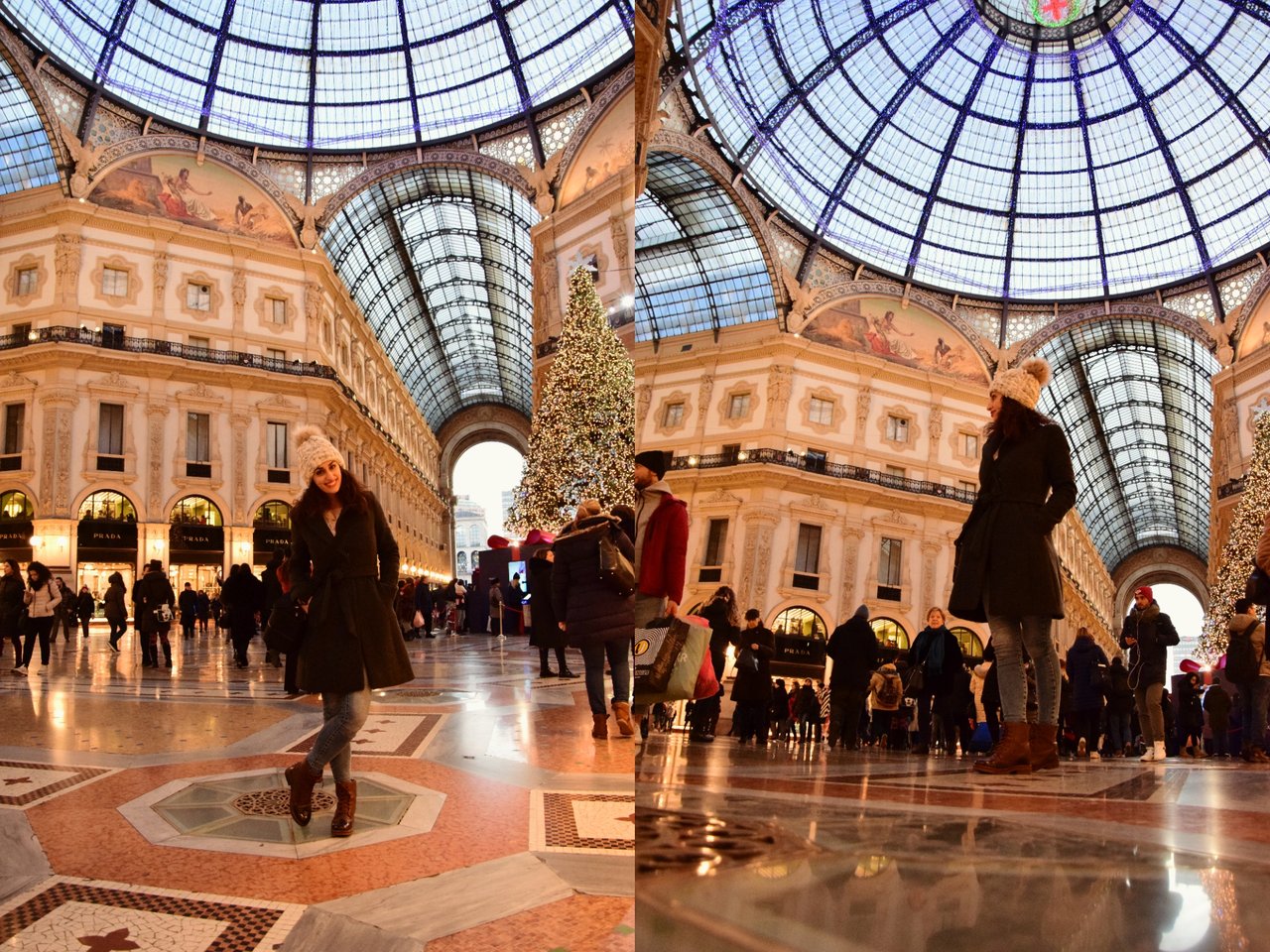 DAY 1
As I mentioned already above, the main reason for coming to Milan this time of the year was the memorable concert of my favourite pianist L.Einaudi, whose tickets I bough in August, so I decided we should make a small getaway trip to Milan and then Verona to enjoy the christmassy spirit abroad, just because everything is so much nicer, prettier, warmer and sweeter in December.
Our Pula doesn't give us much of a christmassy spirit, so this getaway was actually top notch!
This time I choose the Hotel Milano Navigli ***, the location is actually ideal for all of you who doesn't want to drive around Milna, or take cabs/trams, but just enjoy the walks around the city.
It is a smaller hotel, with very comfy rooms, located on the main street of Corso di Porta Ticinese, and even though the window overlooks exactly the street, the sound proofing is so awesome, so you aren't bothered at all by the noise outside. We had a bed and breakfast in the hotel, the breakfast was pretty good, too. The price isn't the cheapest one, but not even pricy, the tourist tax is 4,00 euros/per day + 20,00 euros for the parking (200 m from the hotel) per day. We came by car, so a hotel with a parking spot was crucial for us.
The view from the window overlooks the Porta Ticinese & Navigli di Milano (a beautiful waling trail by the rivers, absolutely adorable under the Christmas lights).
The walk from the hotel to the centre of the city, Duomo di Milano, is15-20 minutes long and you just need to walk straight from the hotel through the street of Corso di Porta Ticinese.
A very pleasent walk, I might add.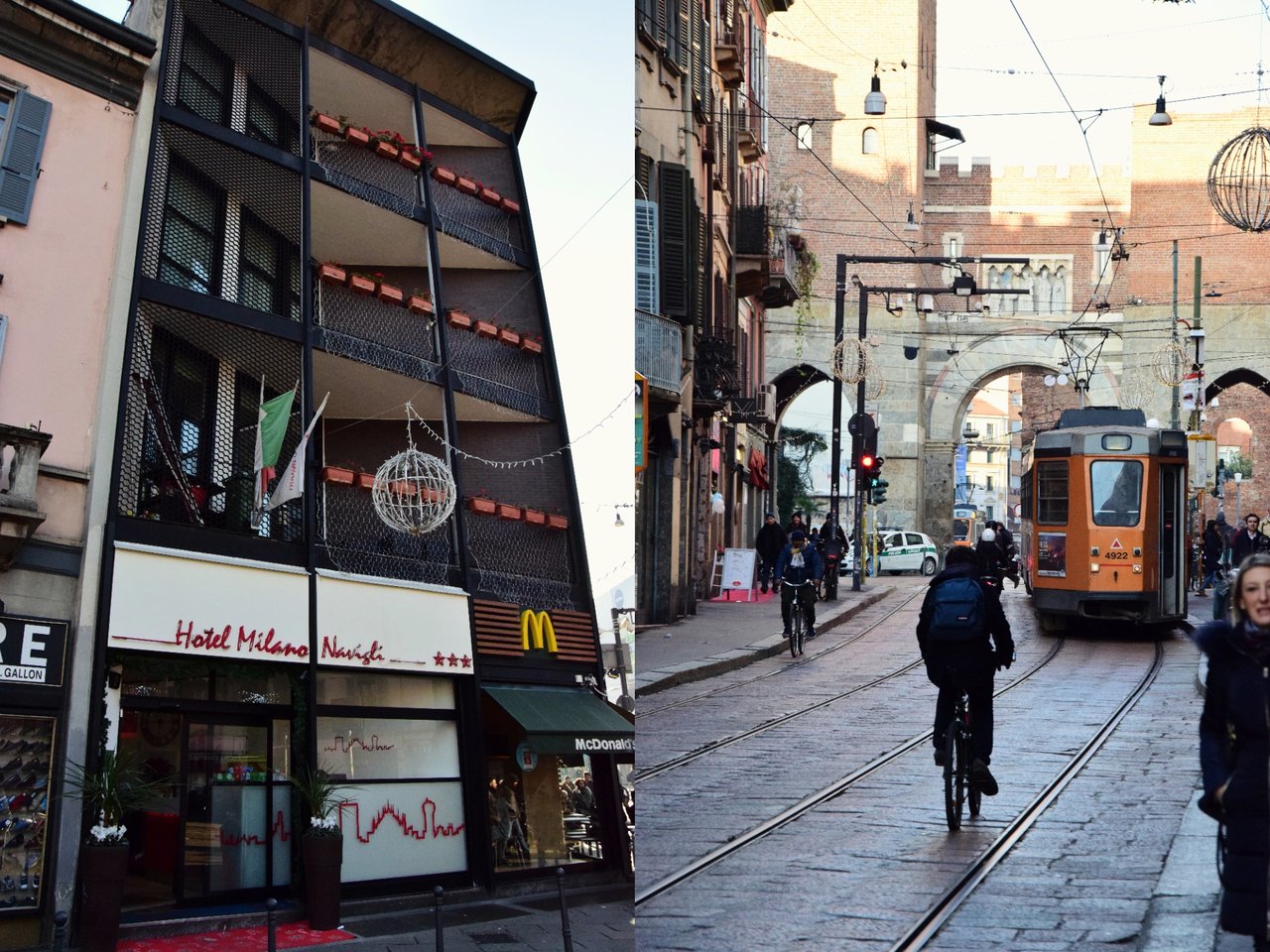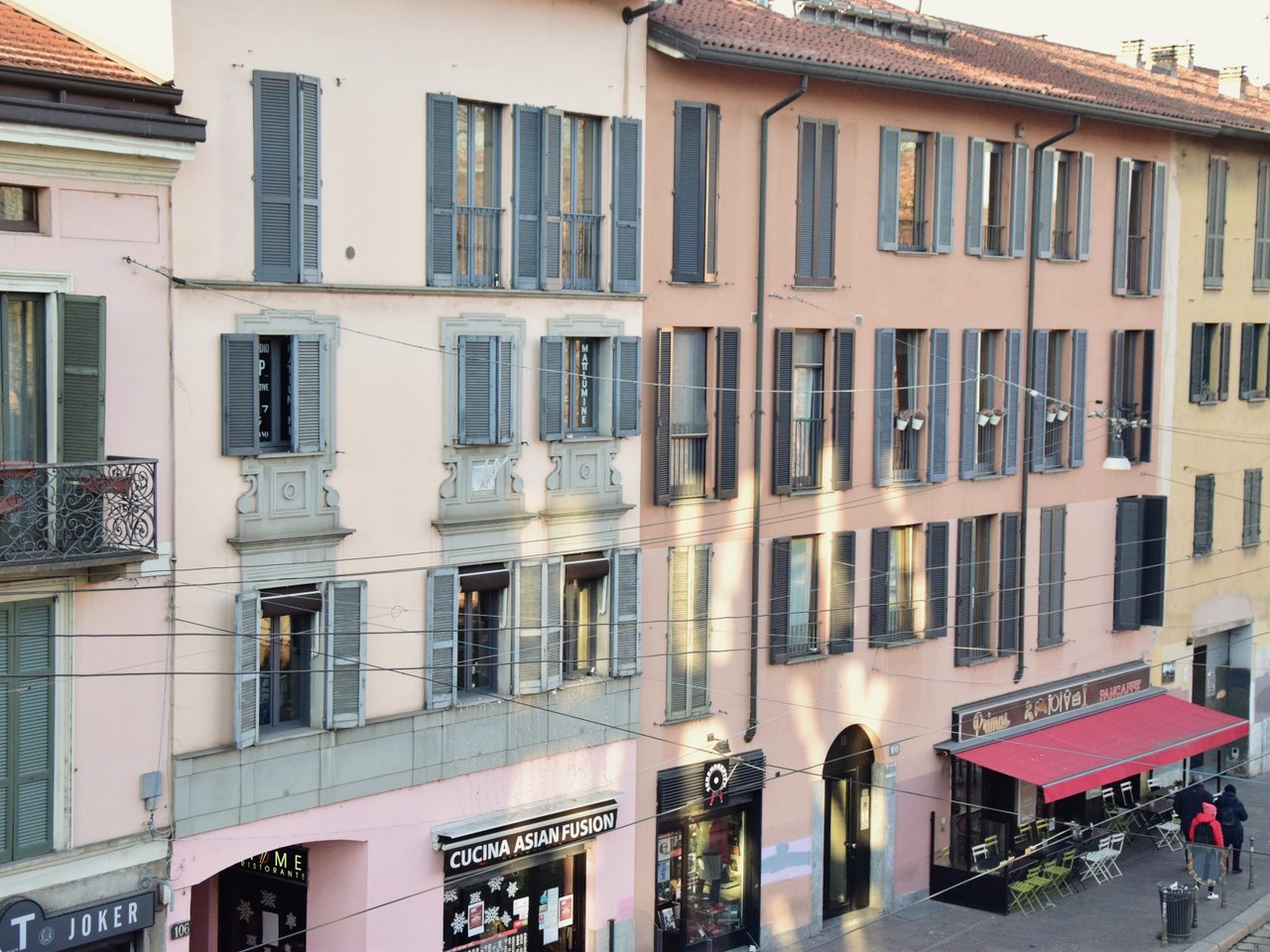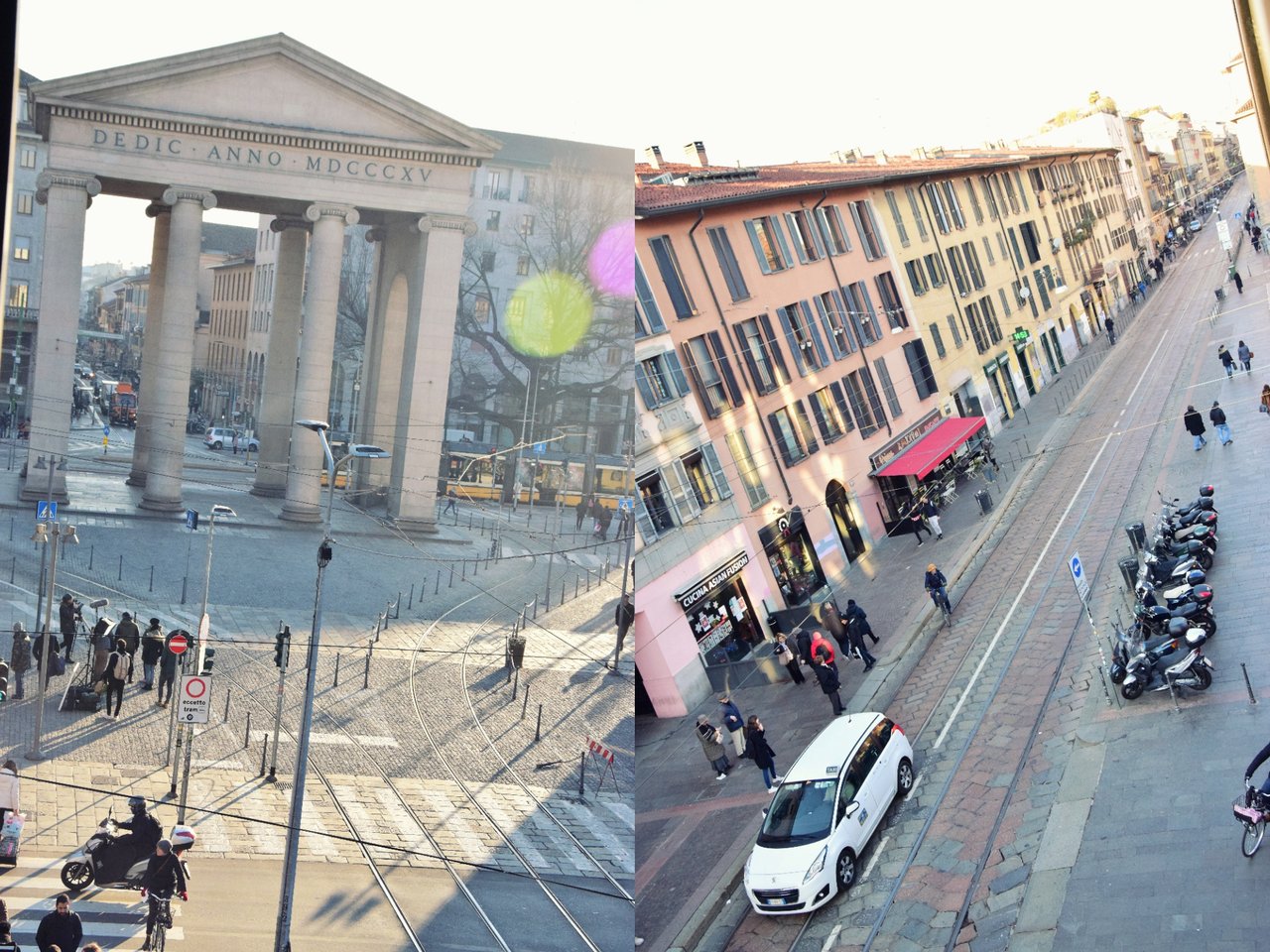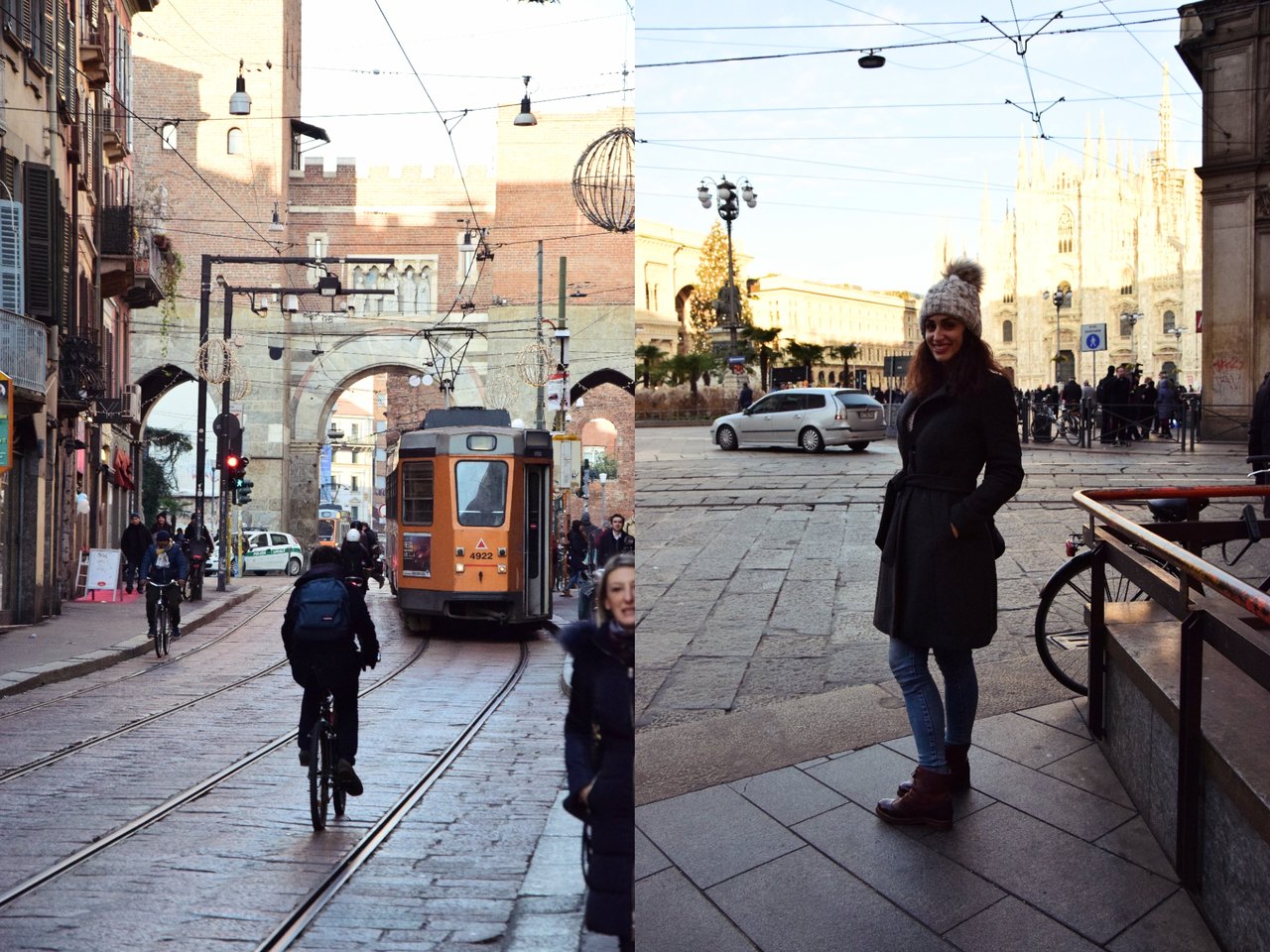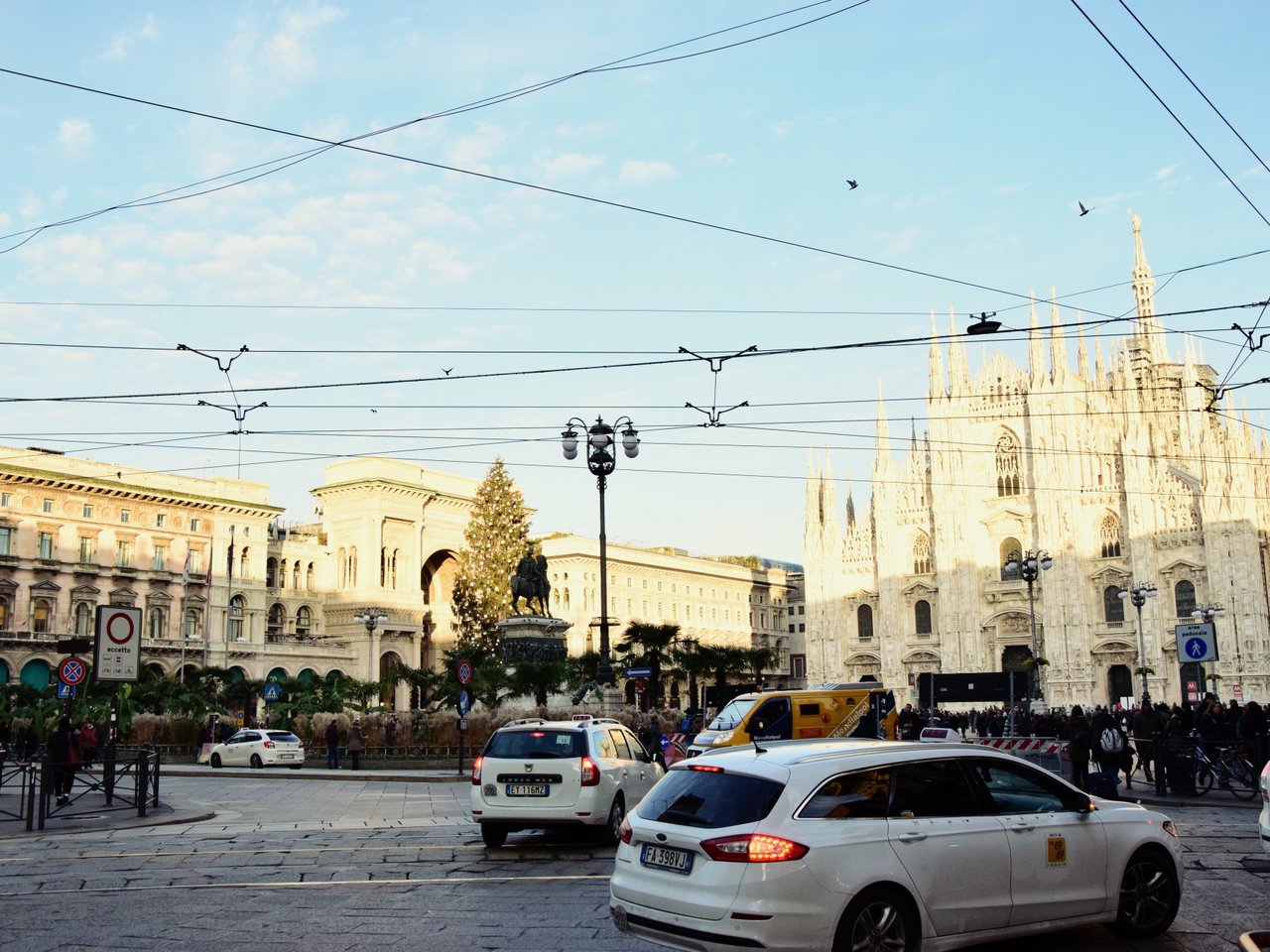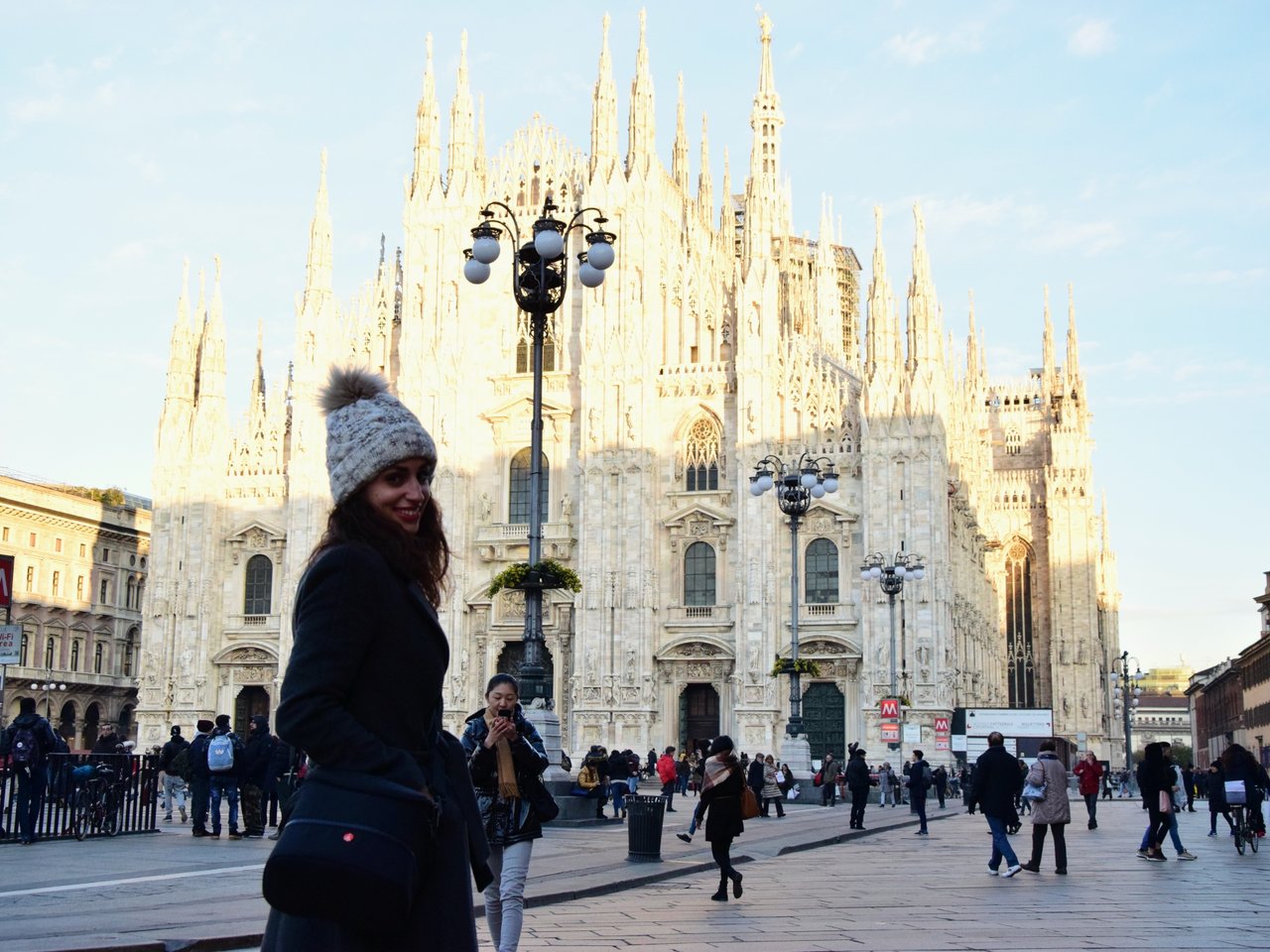 Just next to the hotel with found a cool coffee place California Bakery where we warmed up with a cup of tea and a cookie.
They also make nice breakfast, brunchs and sweet bake in american style. 
I loved one little detail the most...right after we entered the place, the waitress brought to our table a pitcher of fresh water with lemon and mint, which I tought was a great healthy refreshment while we waited for our order. 
We tried the strawberry cheesecake, which was ok, but not great to me, cuz I am used to my low fat cottage cheese cheesecake :D and the veggie quinoa burger, which was pretty tasty. What I loved most is the vibe of the place..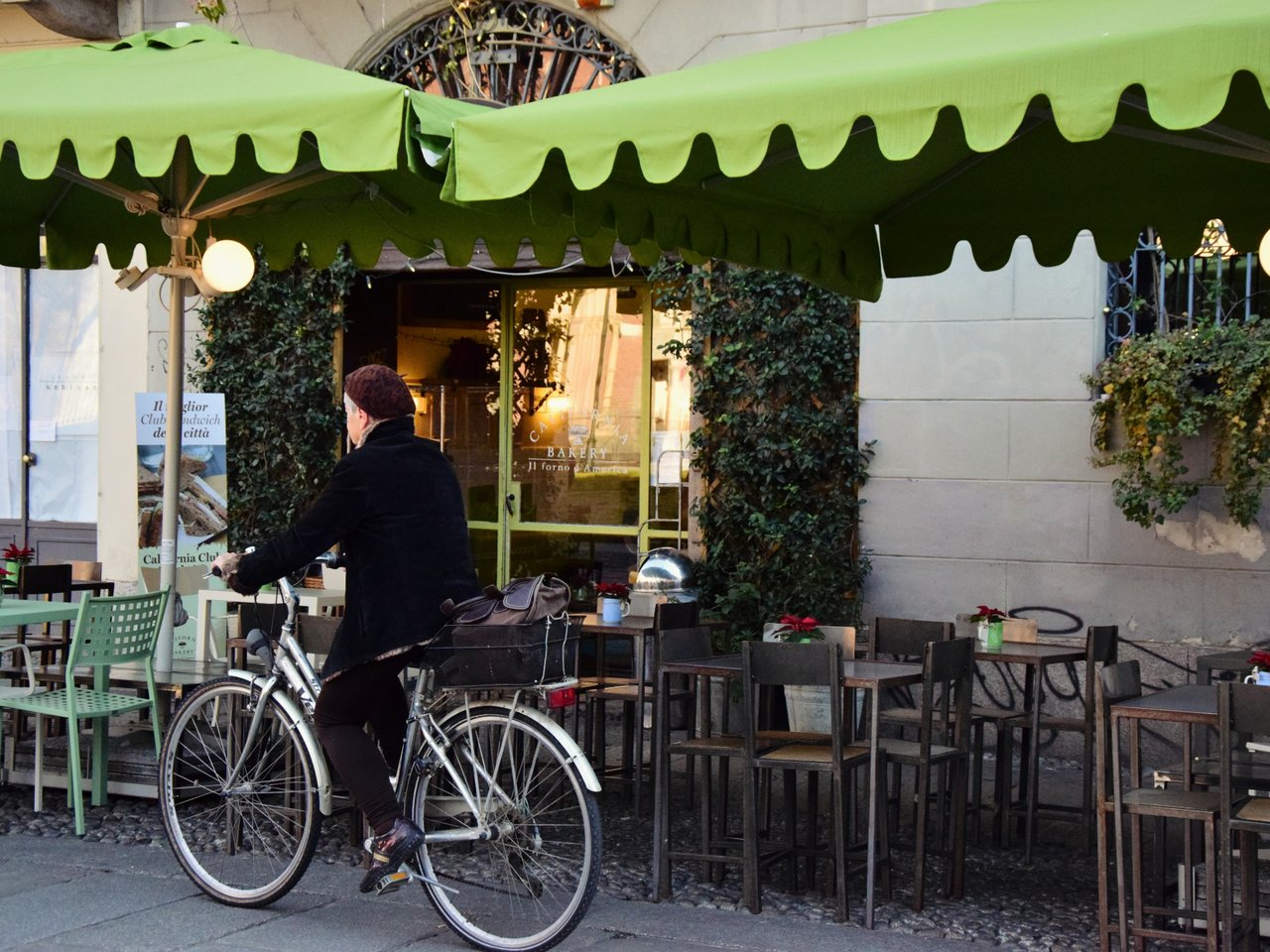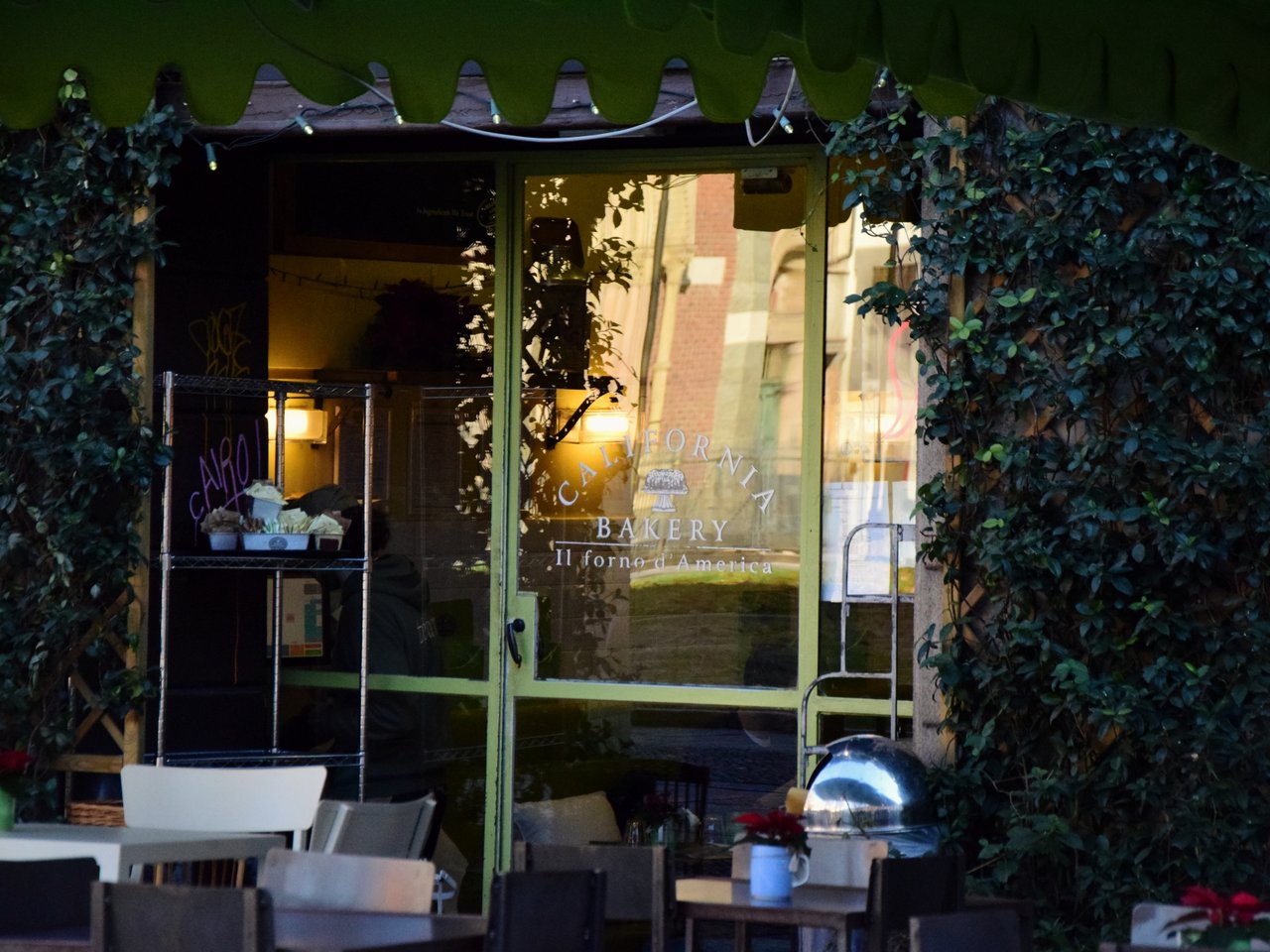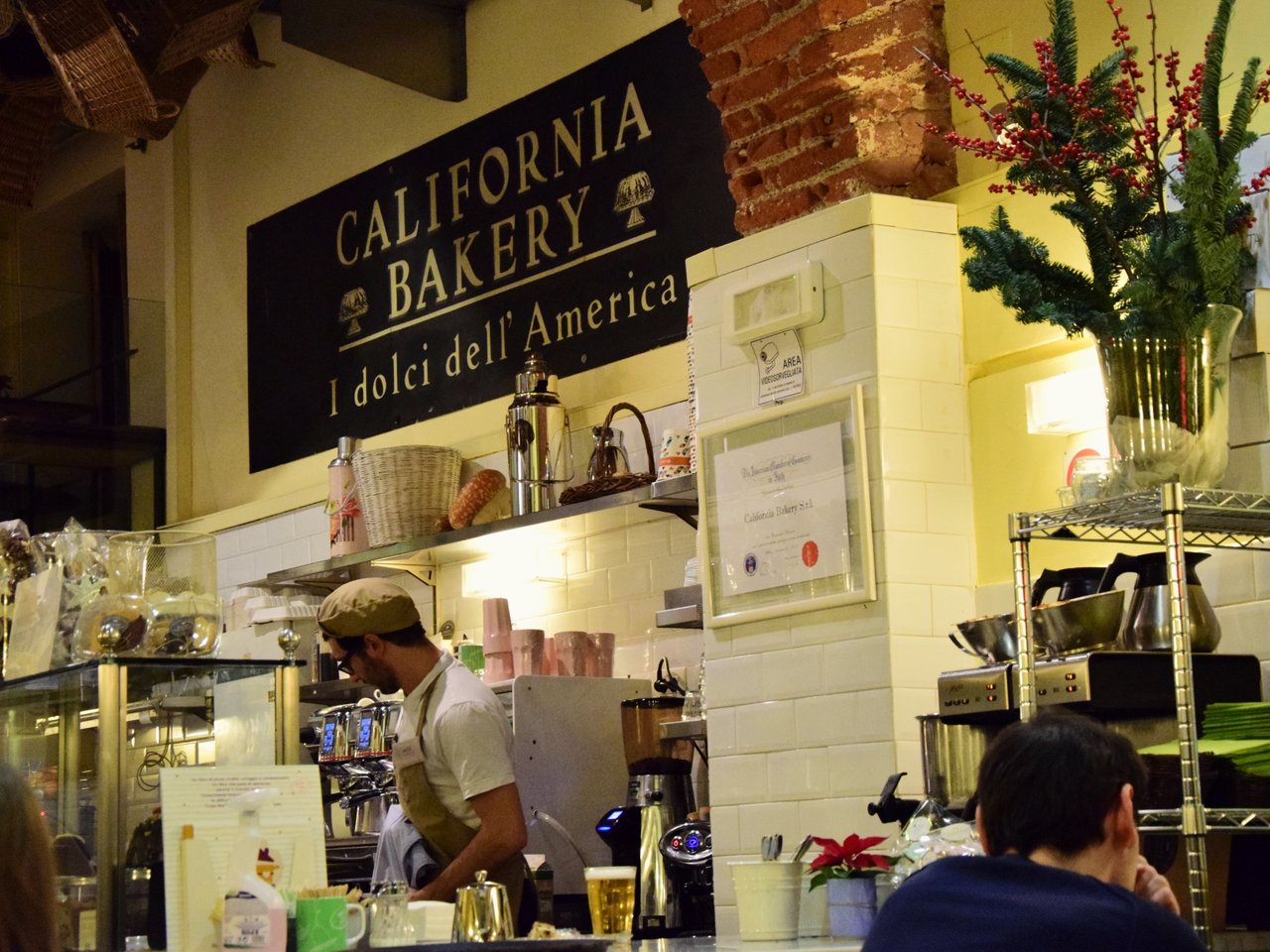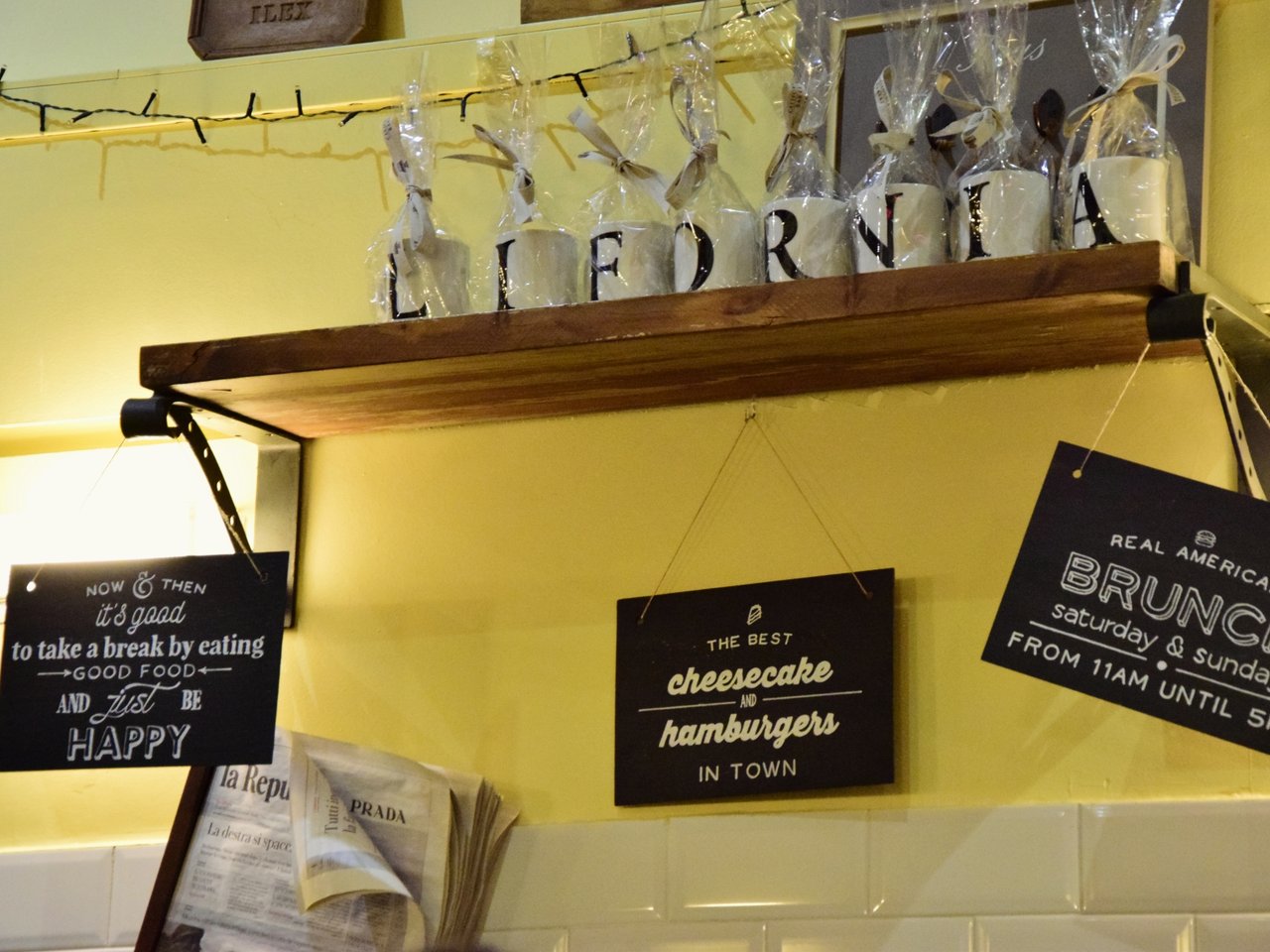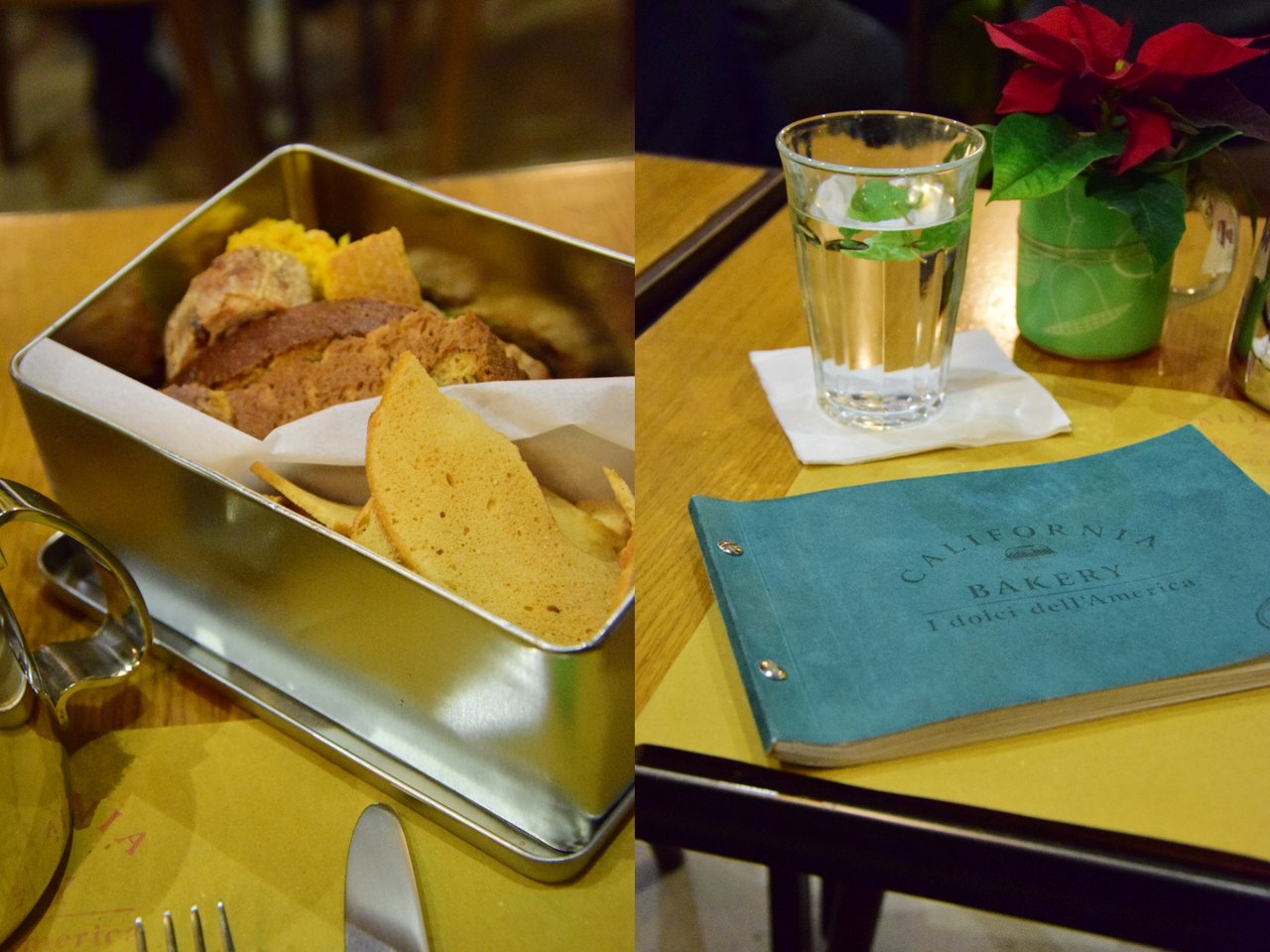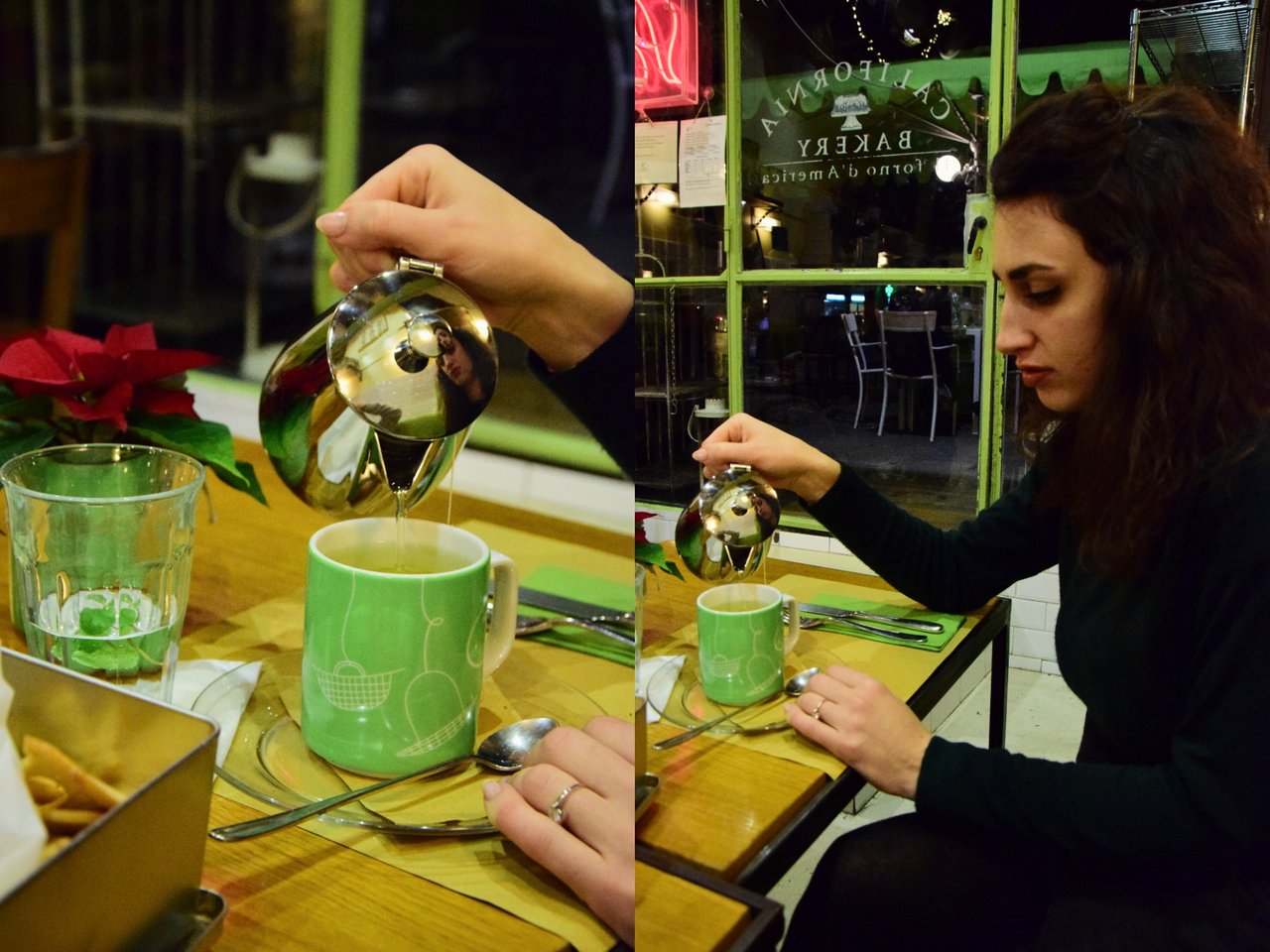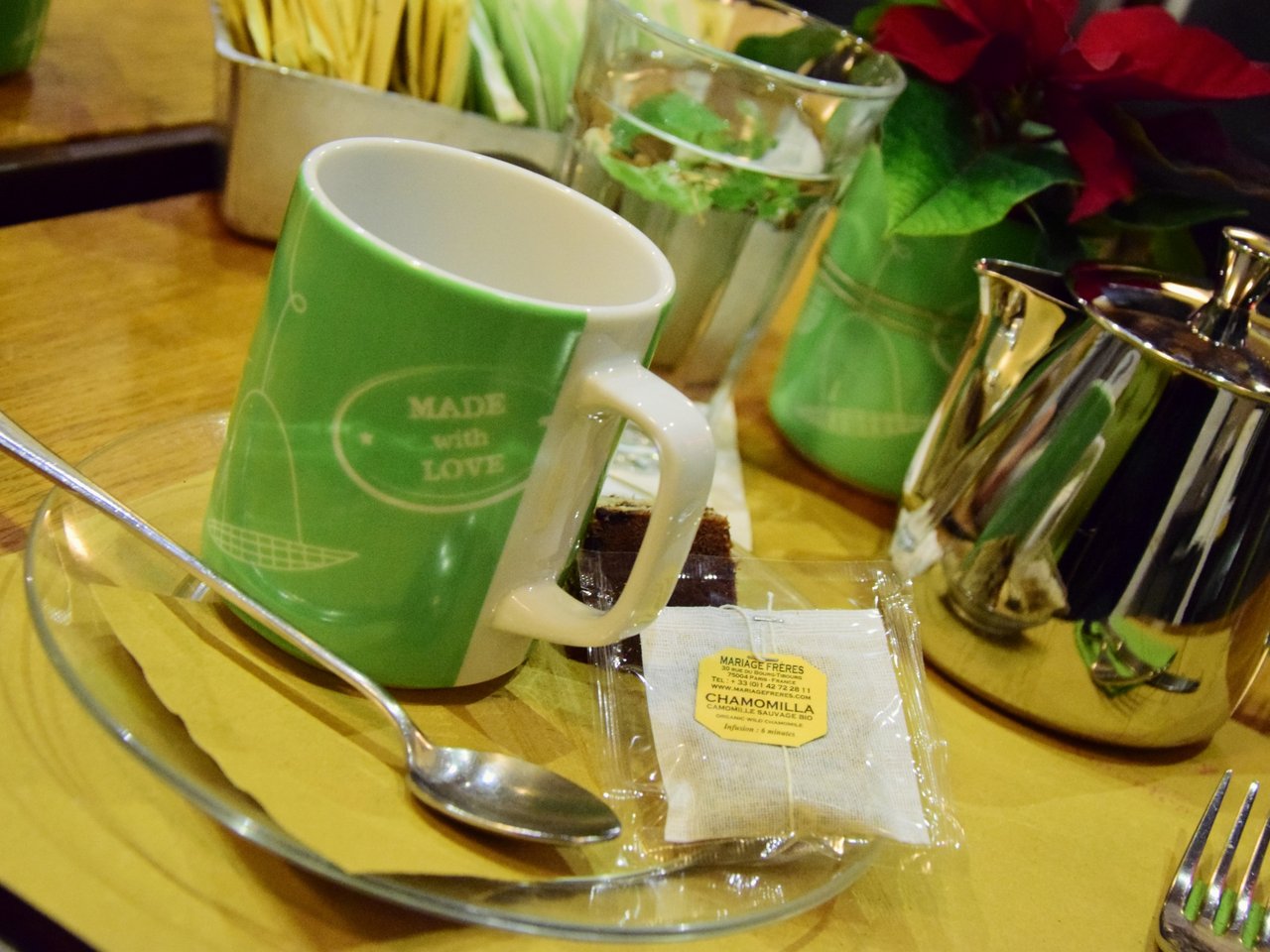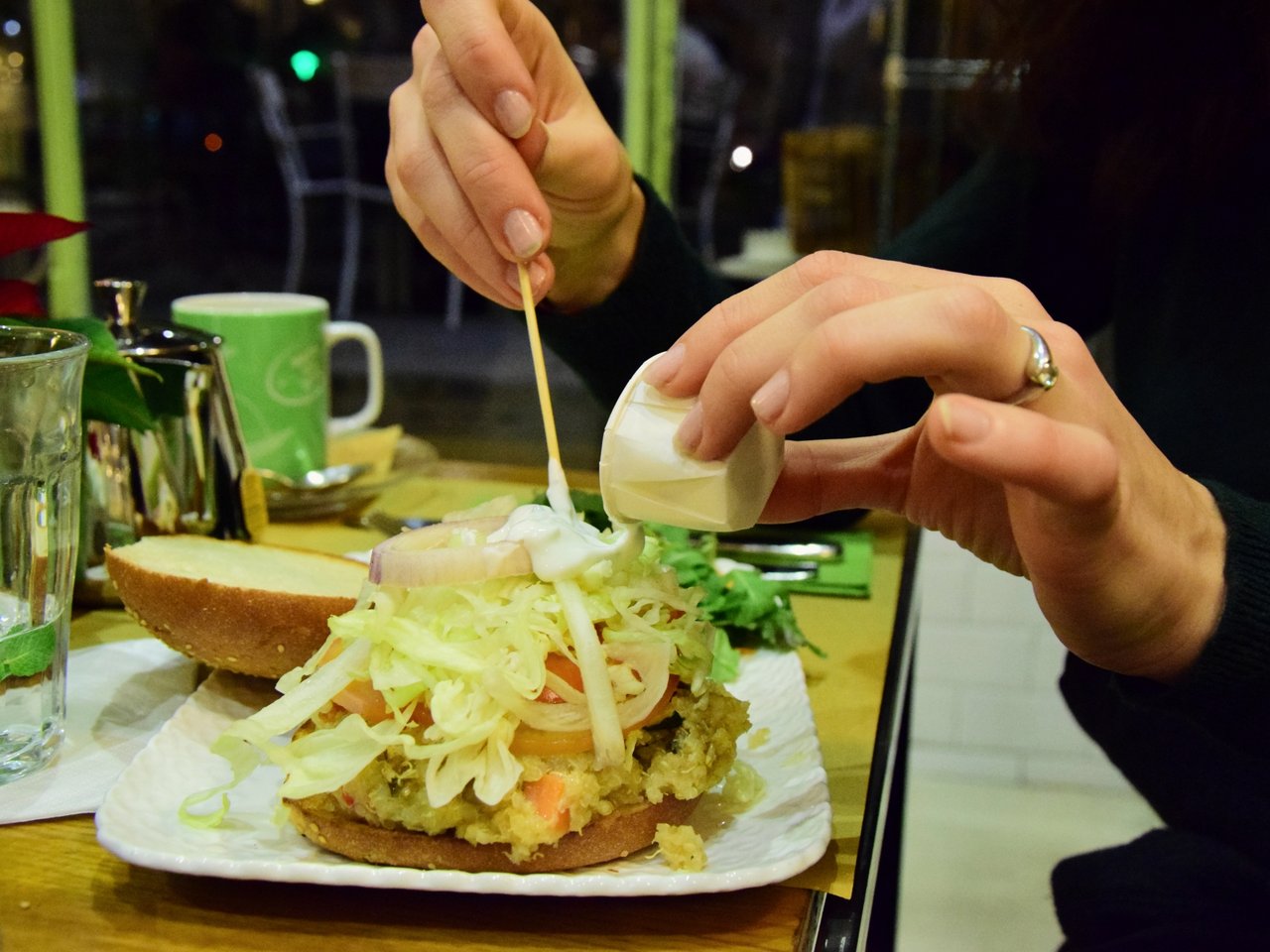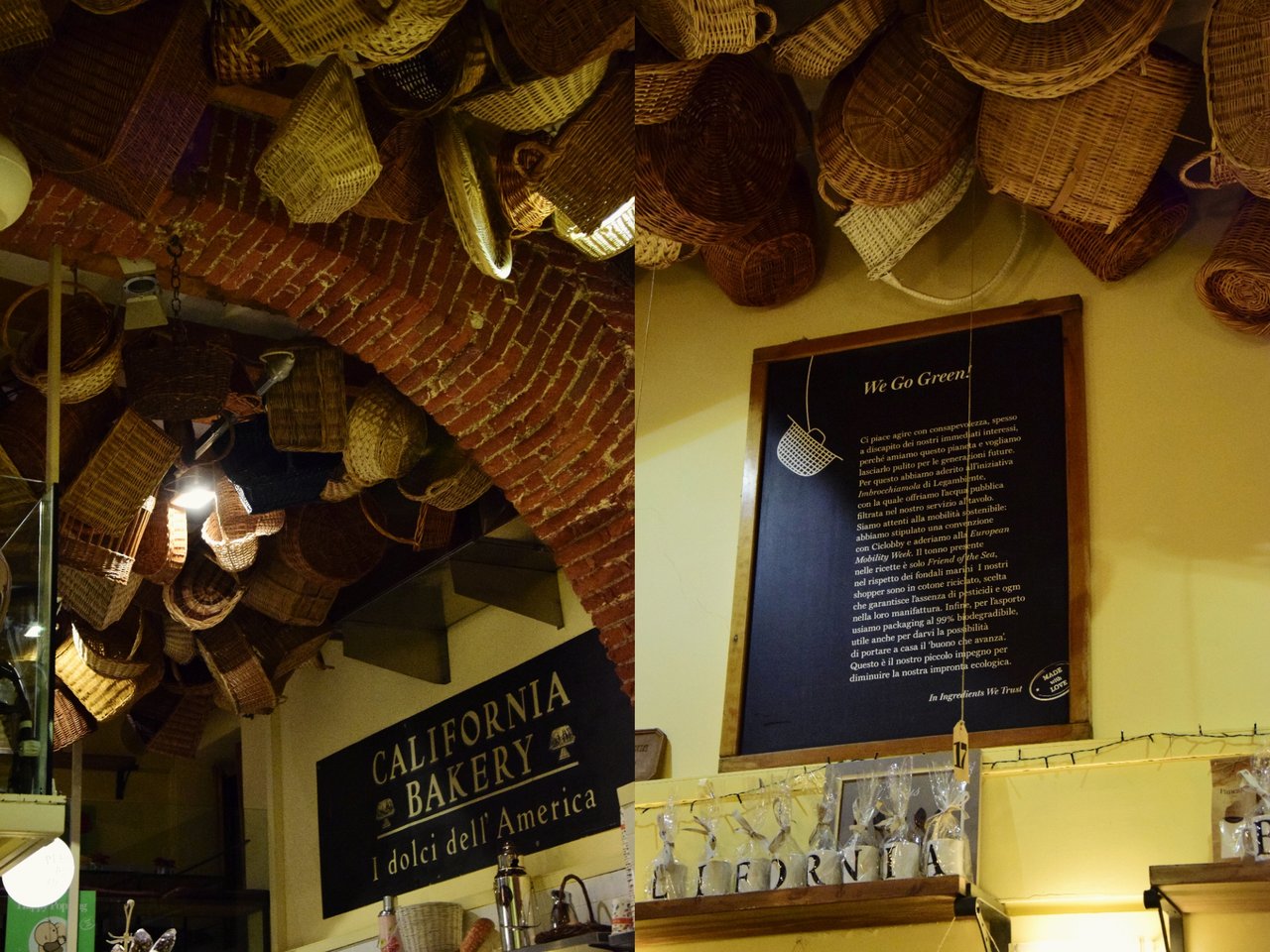 The second place for a drink or finger food/ cooked meal we found is right across our hotel, La Trottoir, a small place, relaxed atmosphere, good bites (nothing extra) and not that cheap. Actually, anywhere we sat down for a bite we spent 40-50,00 euros, just like that.
This was a cute place, especially if you are tired and don't want to walk anywhere, have a bite of tapas and a glass of wine or beer.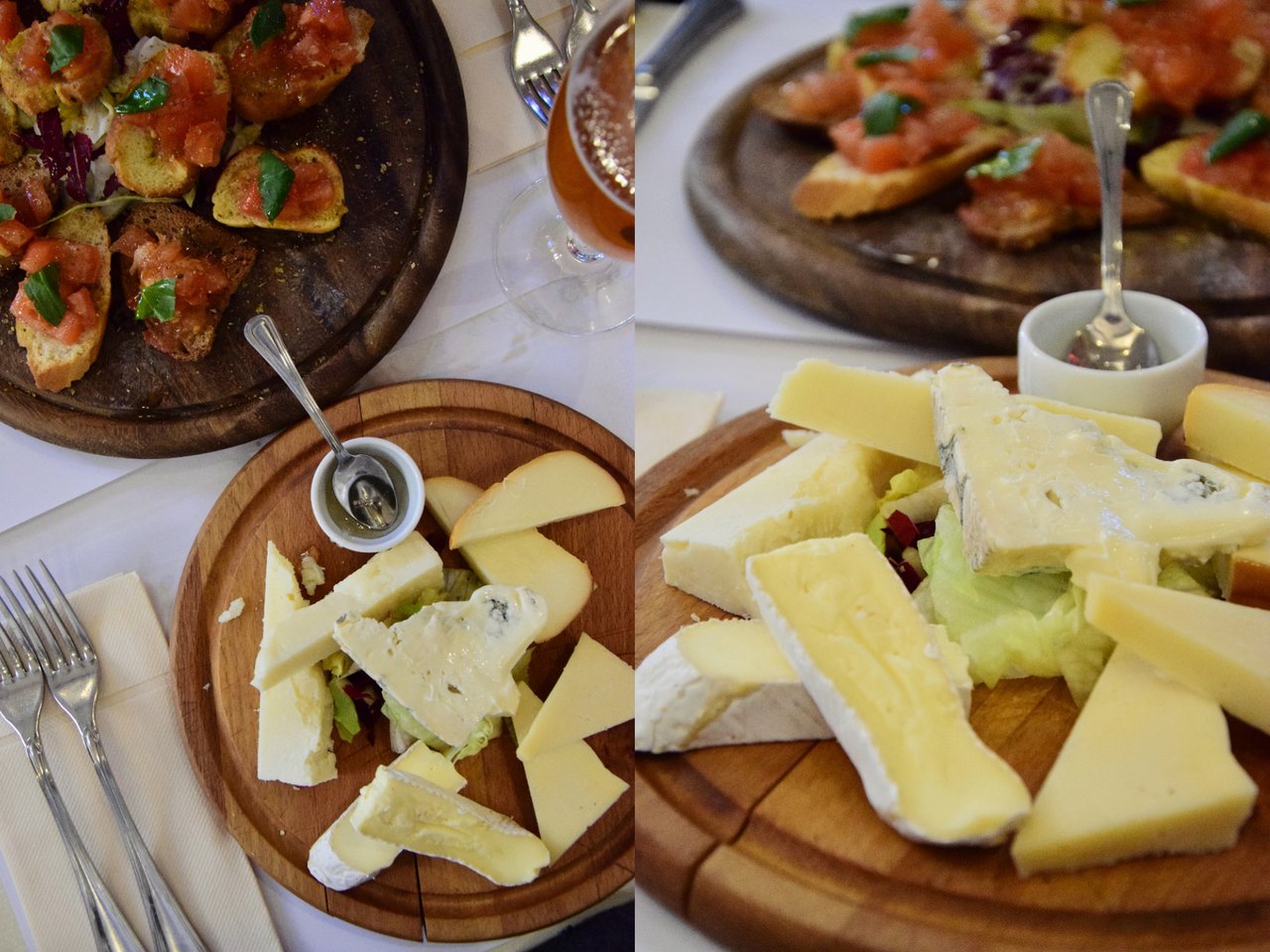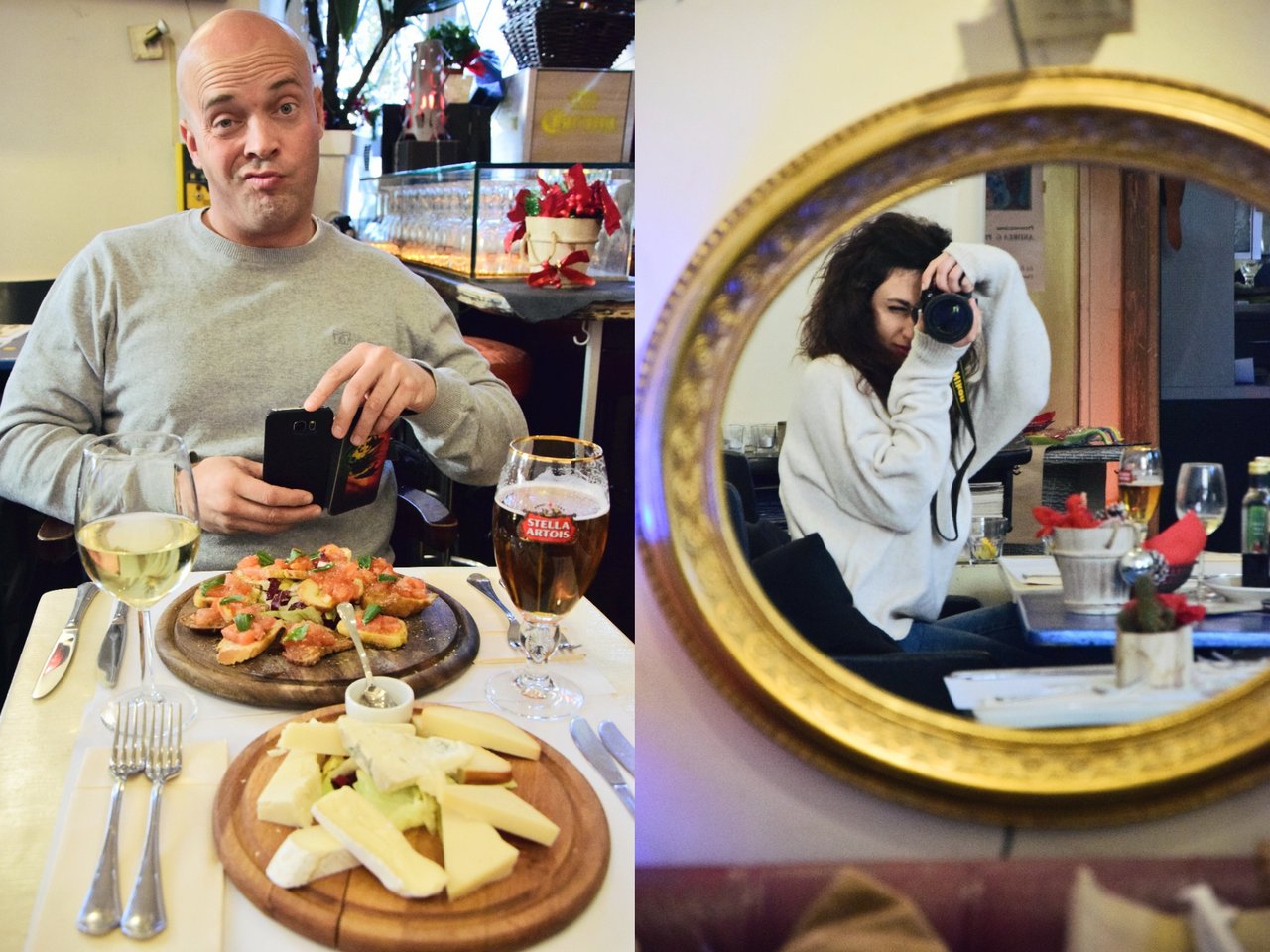 In the evening we walked all along the so called Navigli, literally 2-3 minutes distant from our hotel, by walking.
We searched a place to eat something and found a small restaurant/pizza place Premiata Pizzeria.
Pizza was tasty, but nothing spectacular, while the prices were higher than we're used to here...but that's everywhere in Milan...tha range is between 10-15,00 euros for a pizza.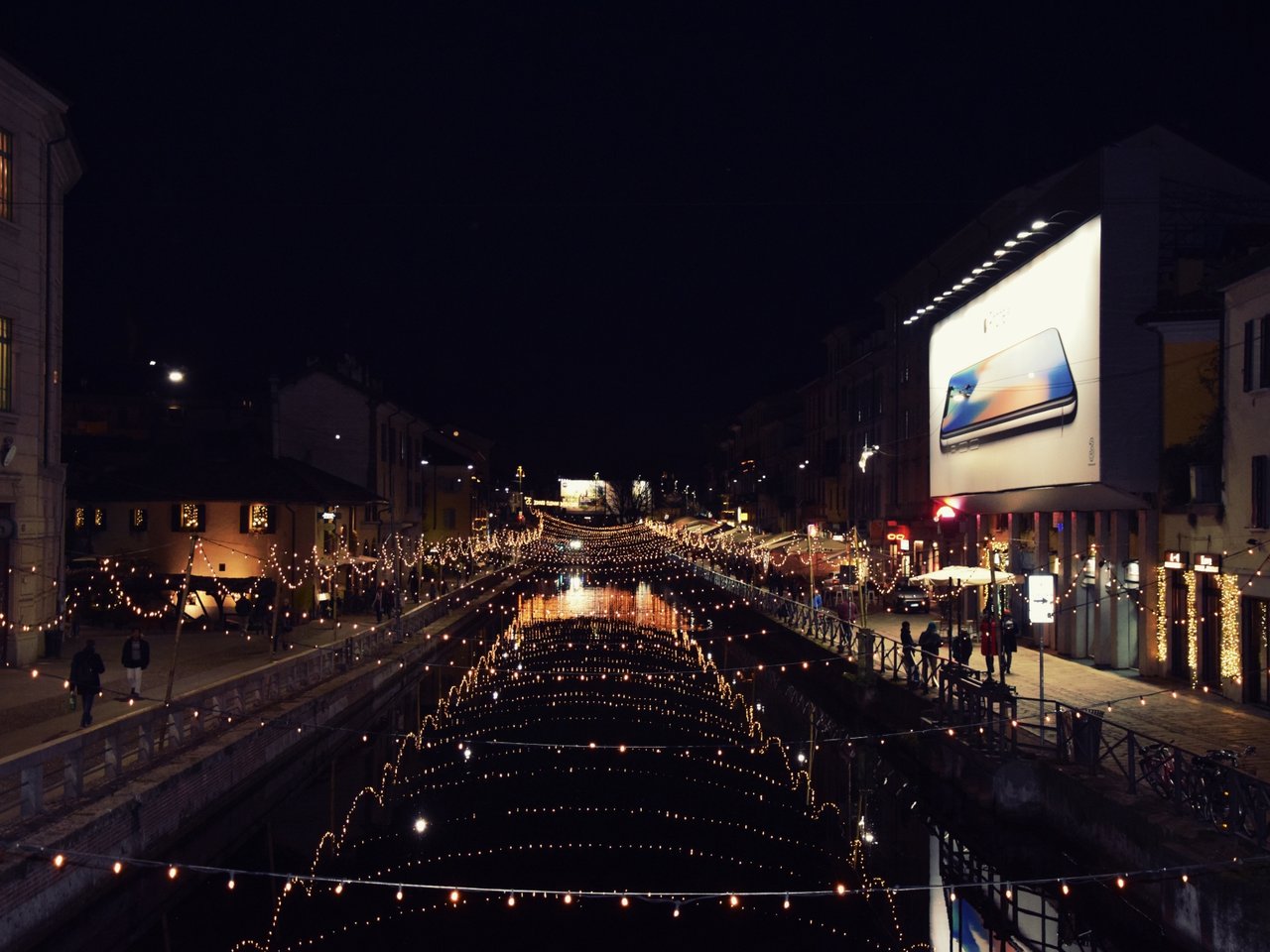 On the Navigli, you will find a bunch of restaurants, bars, beer places, so after dinner we went for a cocktail in Movida, by some locals reccomendation. That's a bar and a restaurant, so you can decide what you want to do there, if you decide to go. It was crowded there, all by locals, so obviously they love that place. 
On the second evening we went for a bite at  11 pm. in Al Coccio, a small place with a soul, totally cool and relaxed place with a large beer selection. I had a piadina & Sanjin had the tartar Cheeseburger.
They serve beer in the cooles mugs, as you can see in the photos! Definitely reccomend.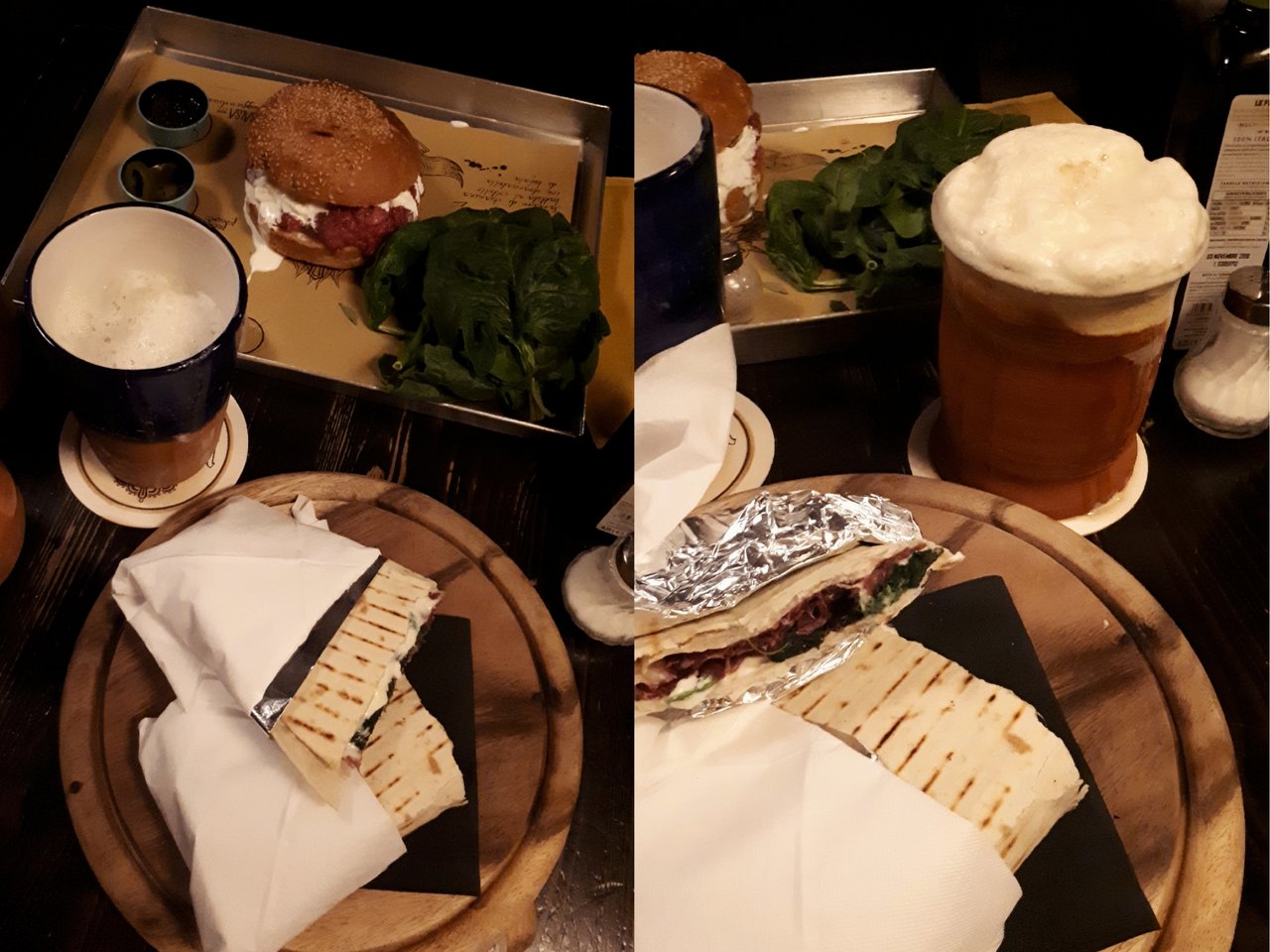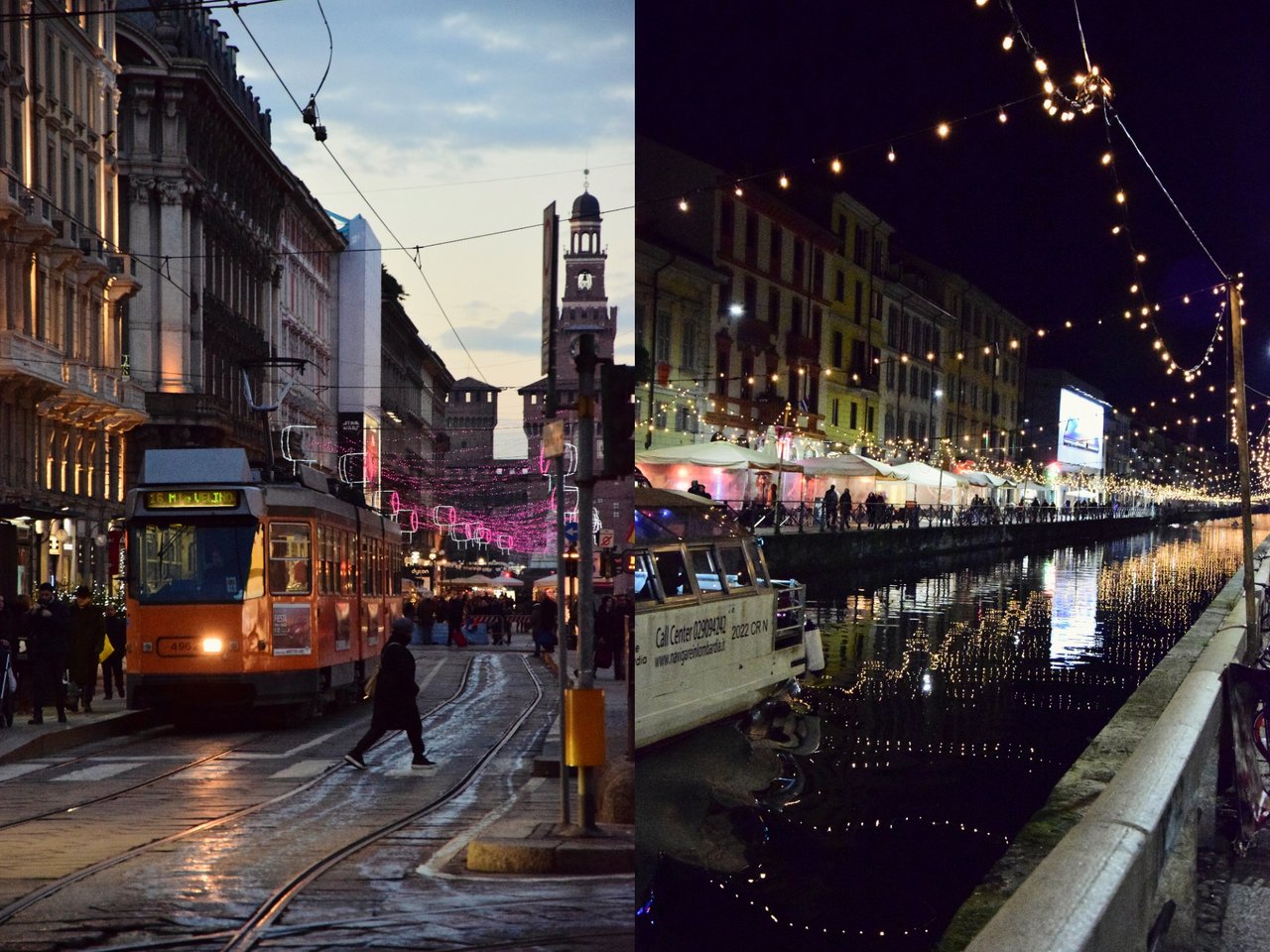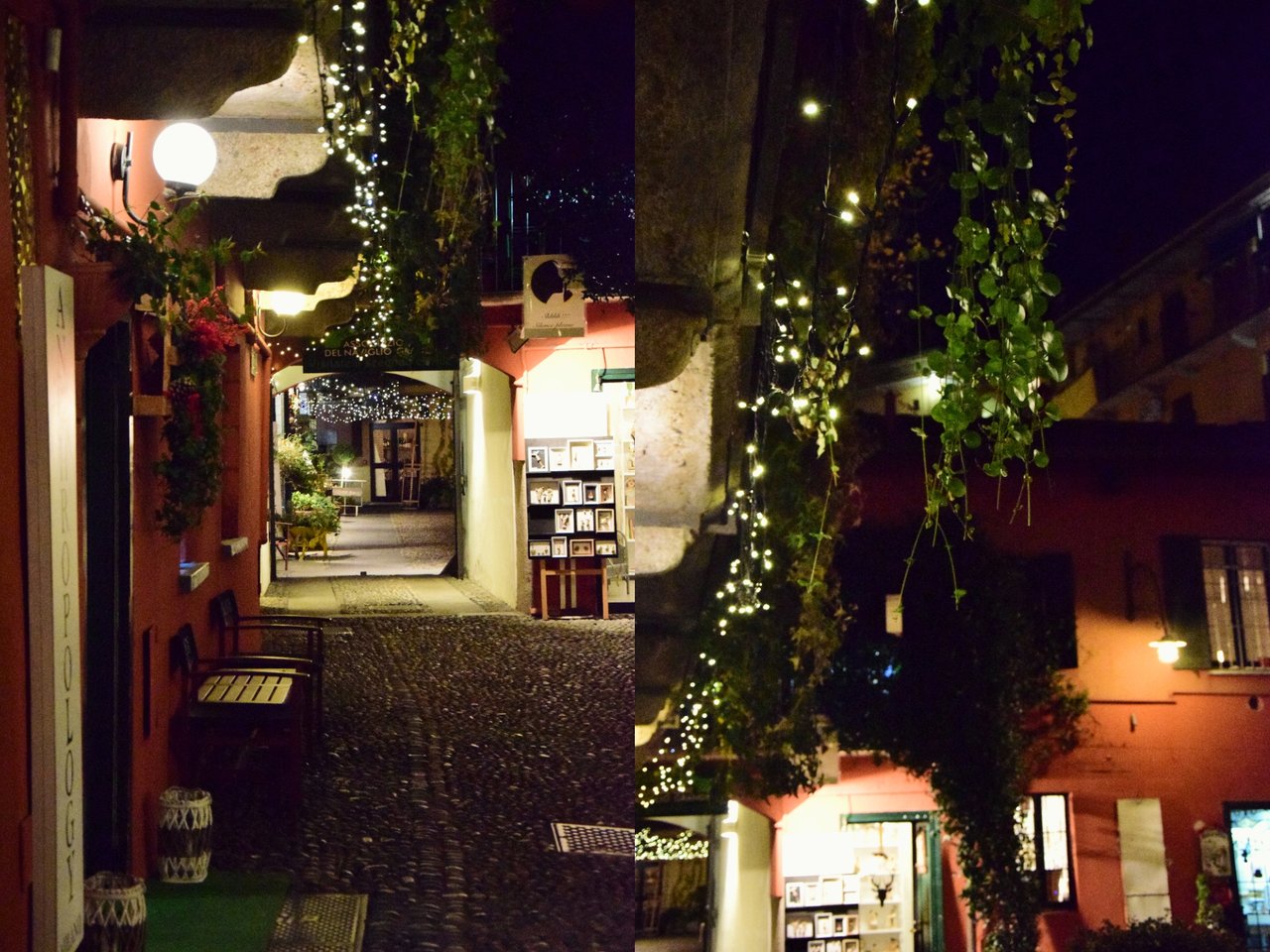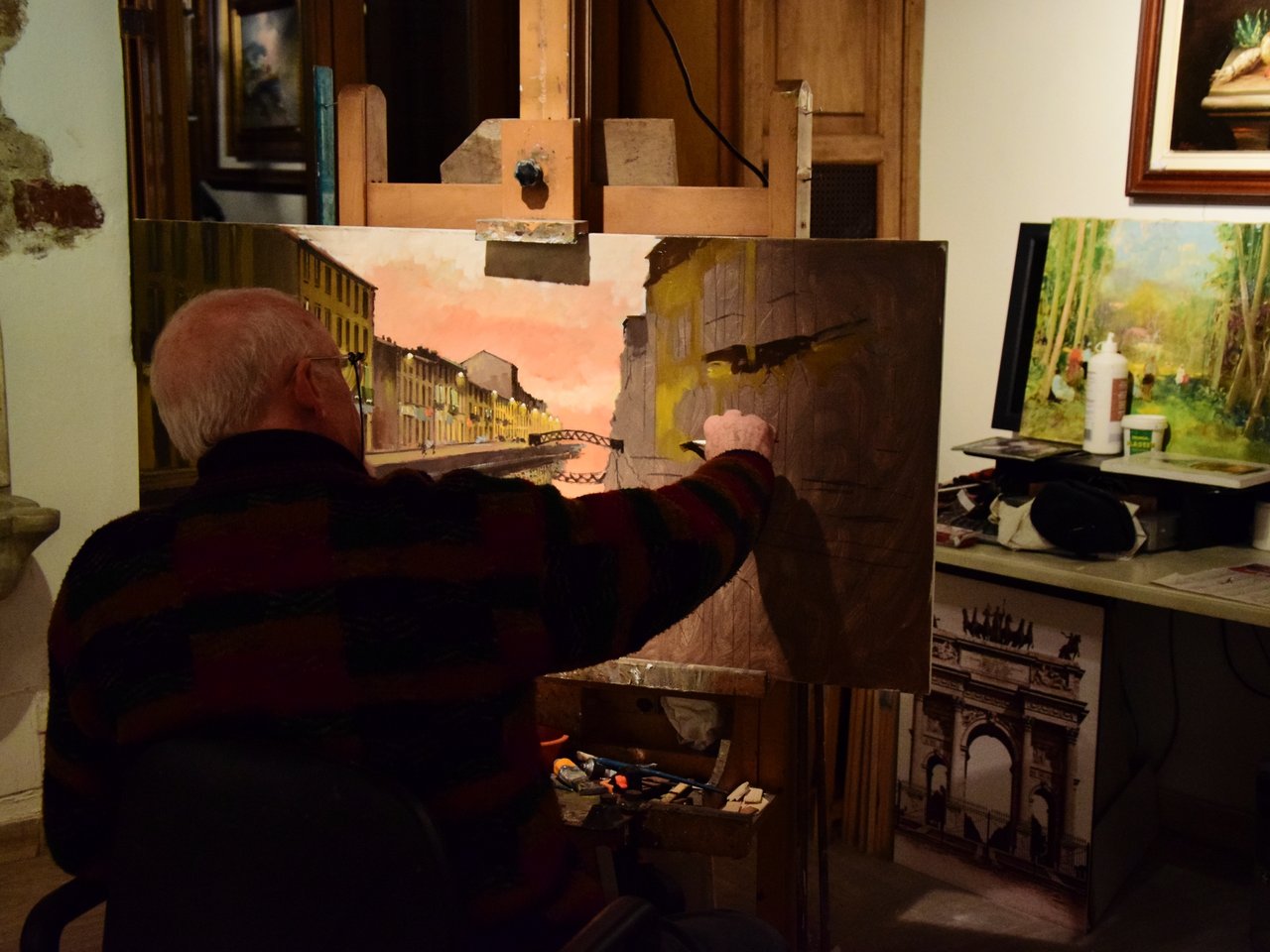 DAY 2
We walked through the  Mercatino di Natale- the Christmas  markets on Piazza del Duomo, walked through Galleria Vittorio Emanuele and went sightseeing to the castle Castello Sforzesco (we did not enter inside) and the area Brera, very pleasant for walks.
The concert of Ludovico Einaudi and his band was held on December 14th in the Teatro del Verme, totally sold out, like the rest of the Milan concerts and all I can say is Wooow!! One of the most beautiful exepriences and events of my life. I didn't take my camera to the theatre, I just took a few photos with my cell for to capture the moment, but I will leave that out in this post.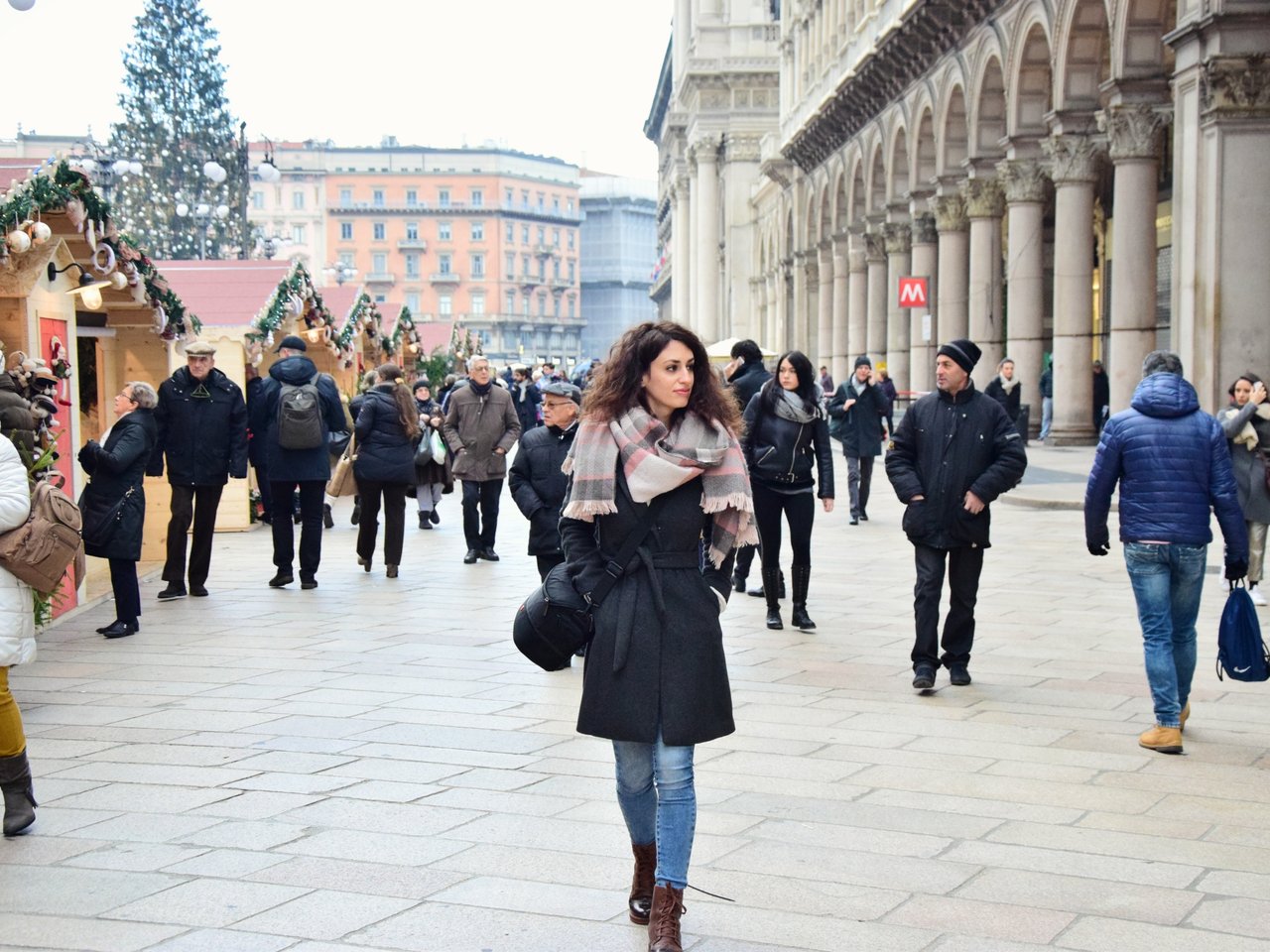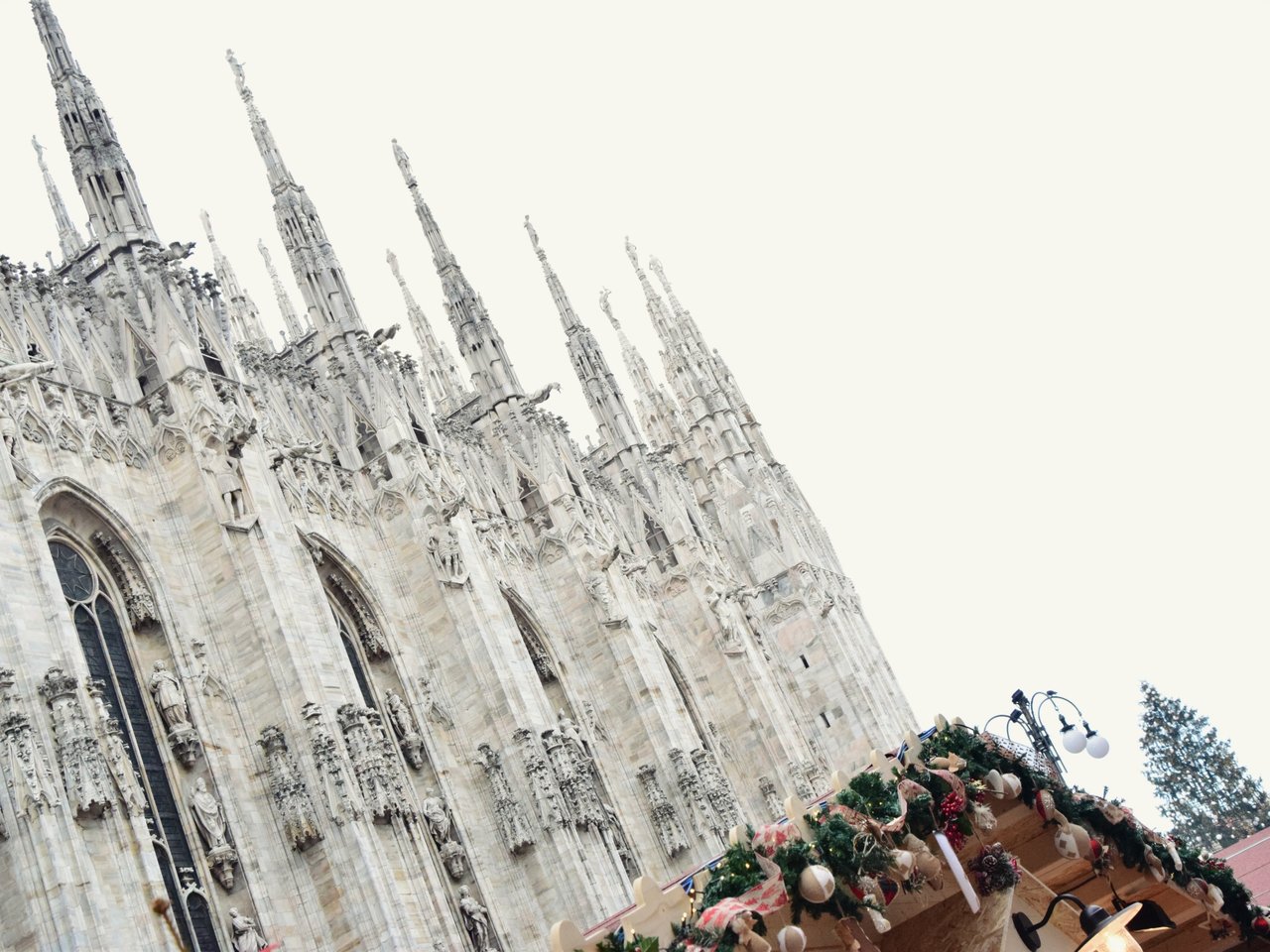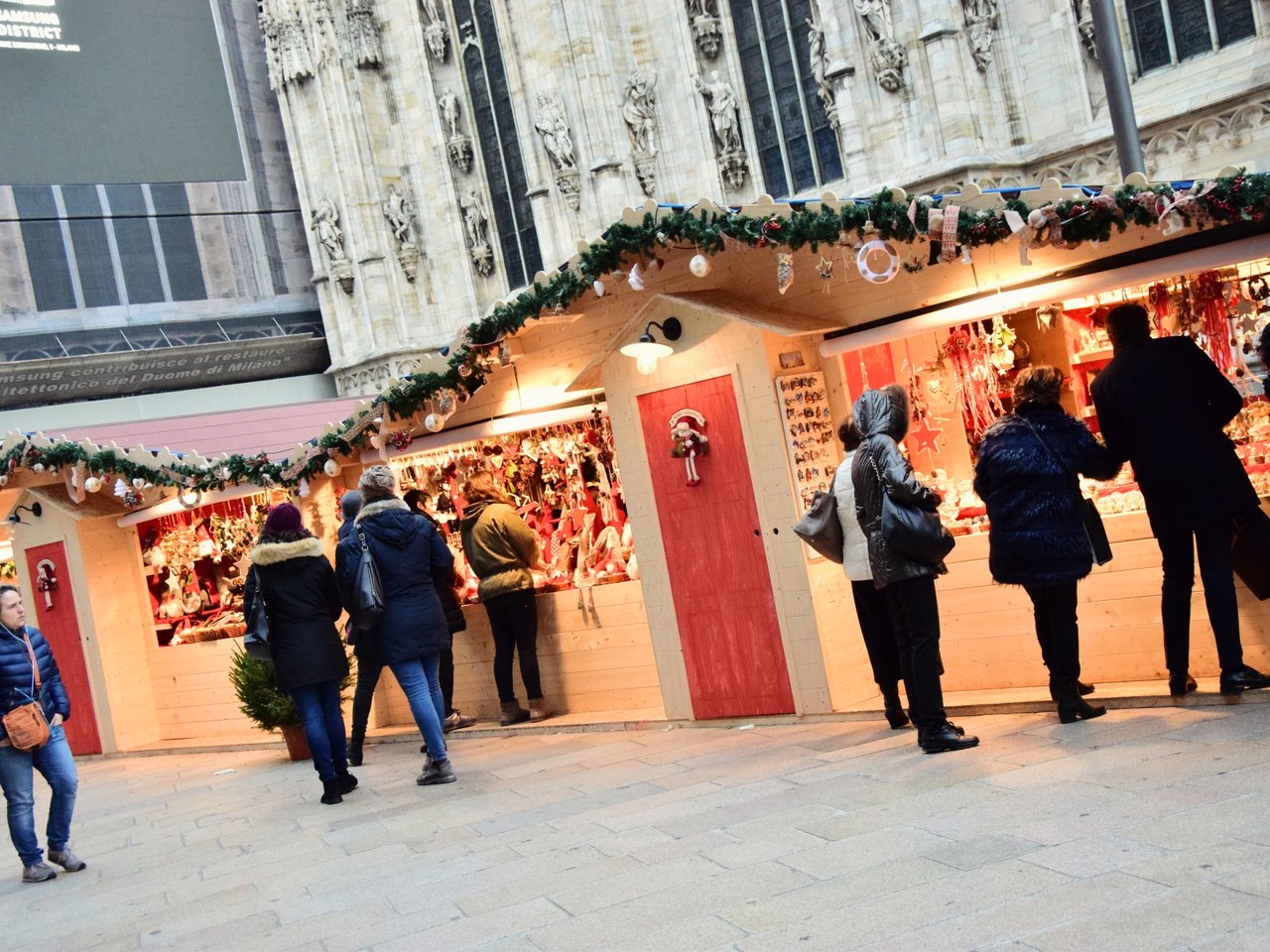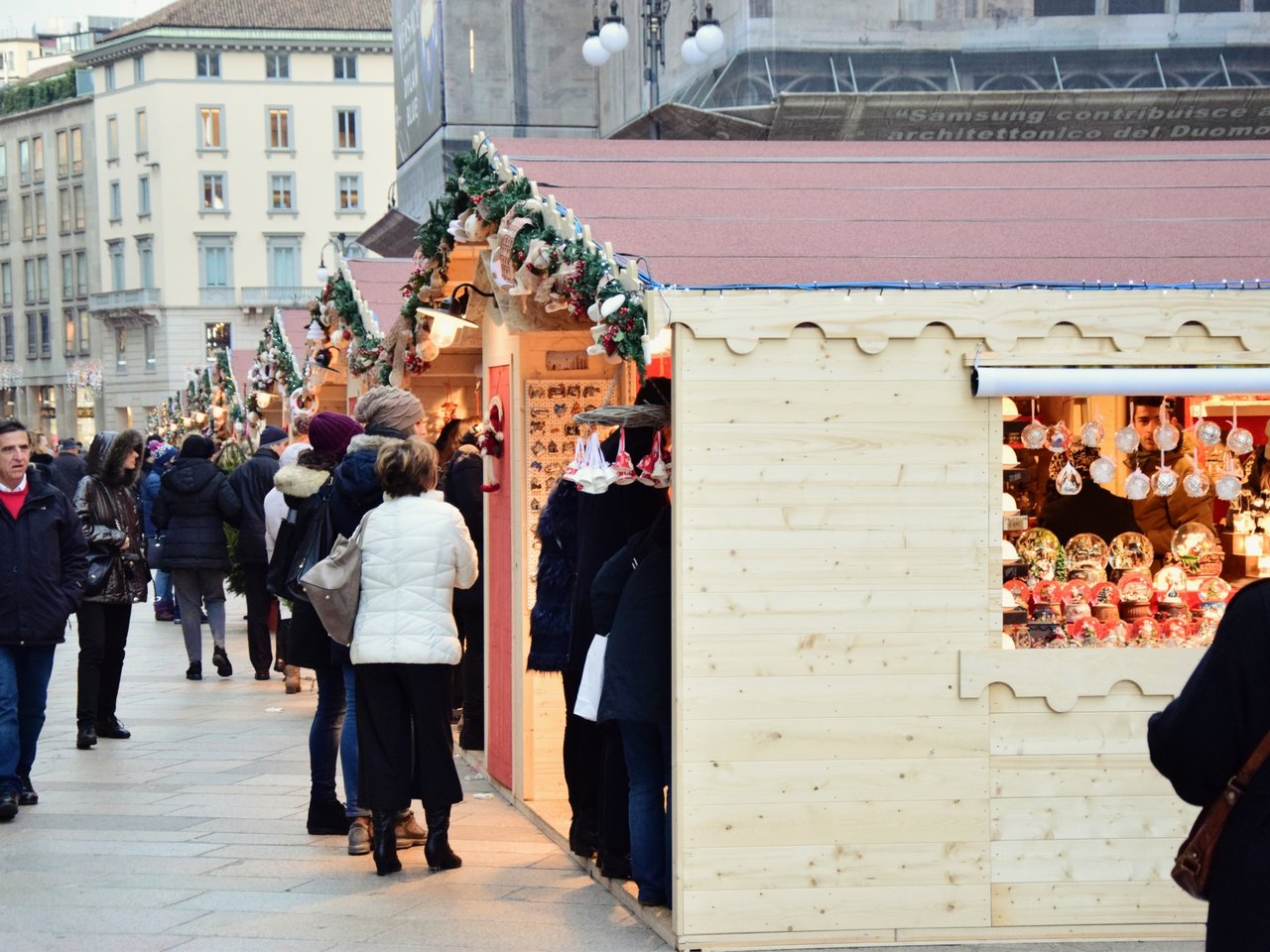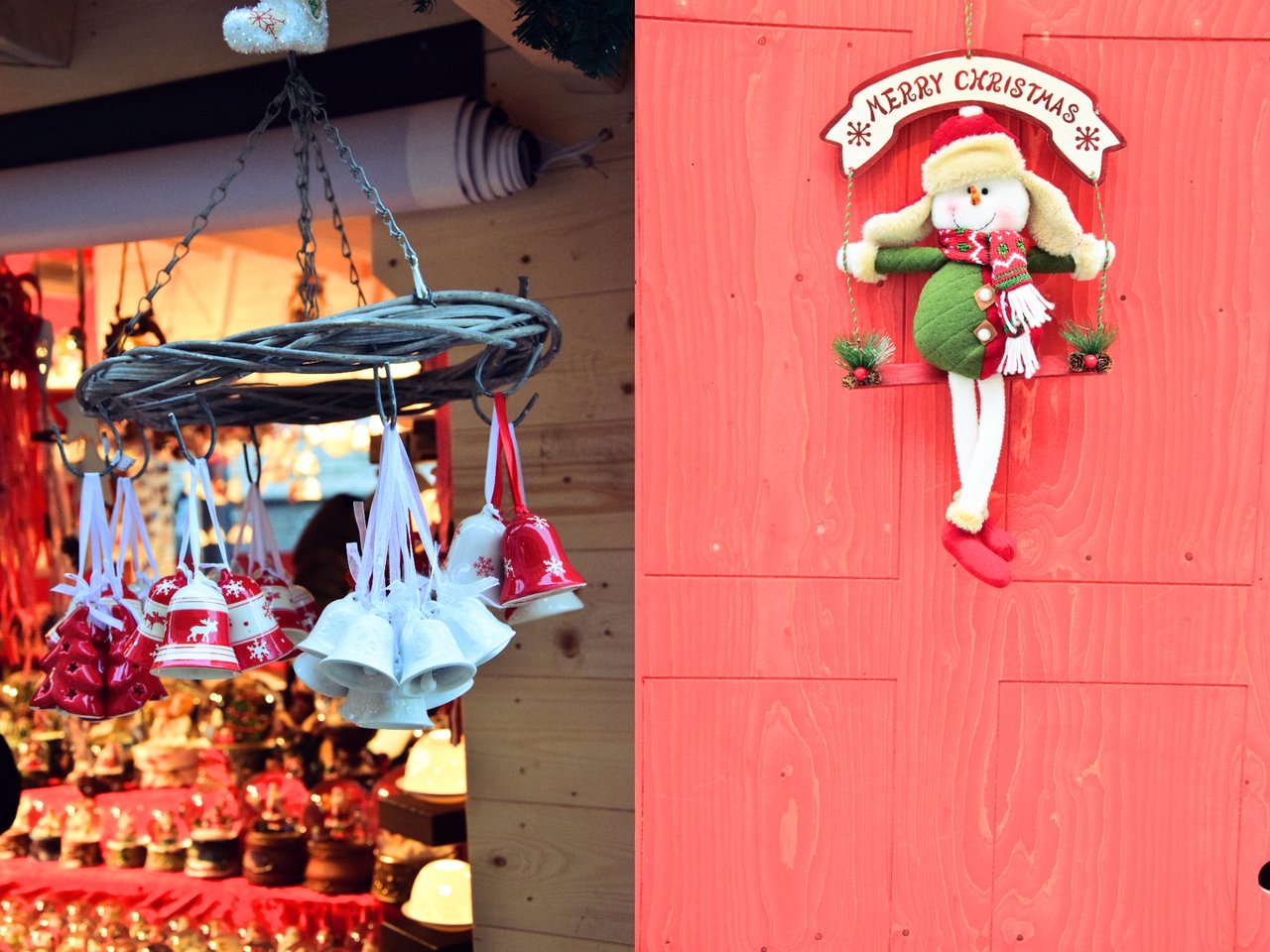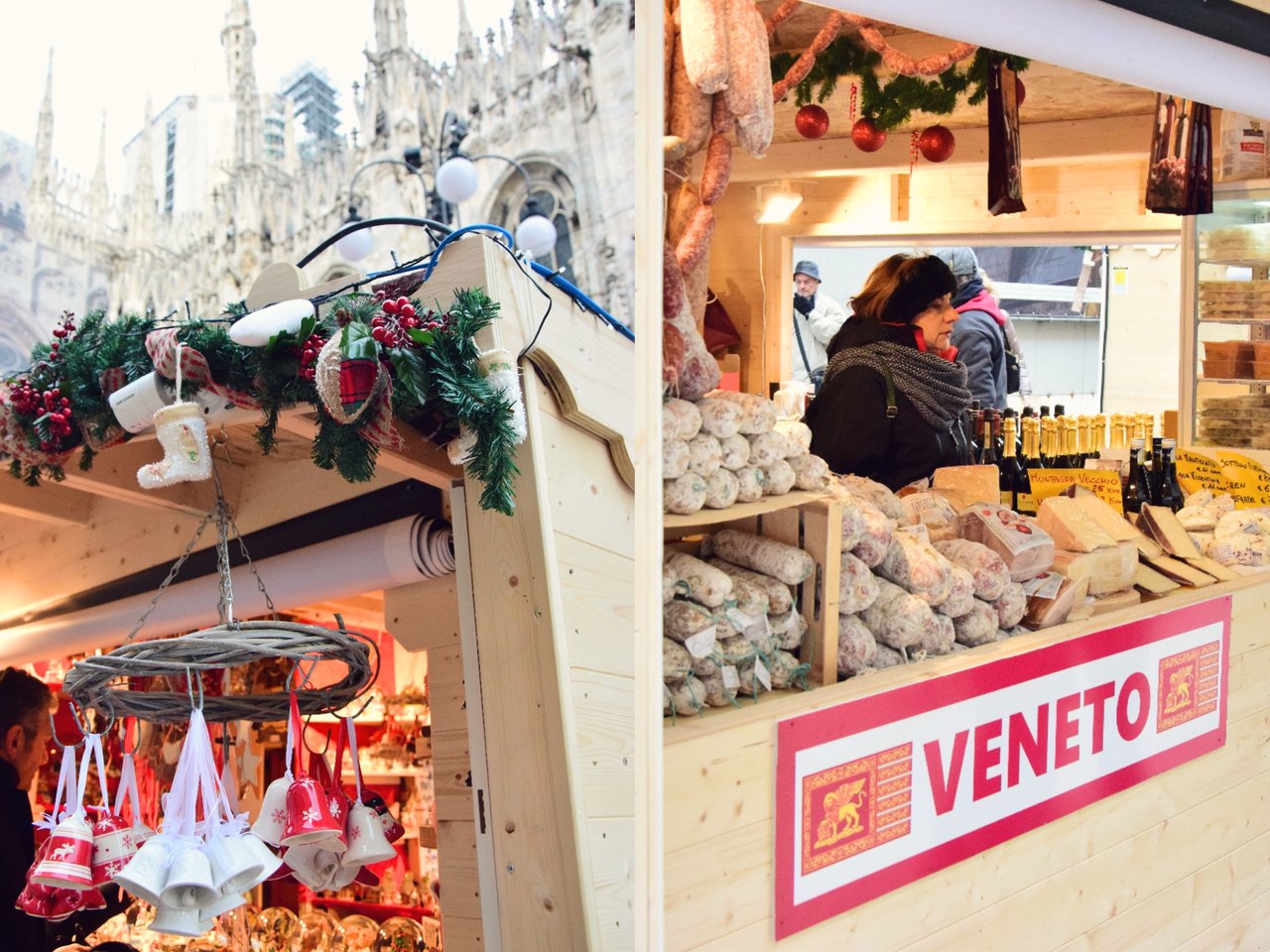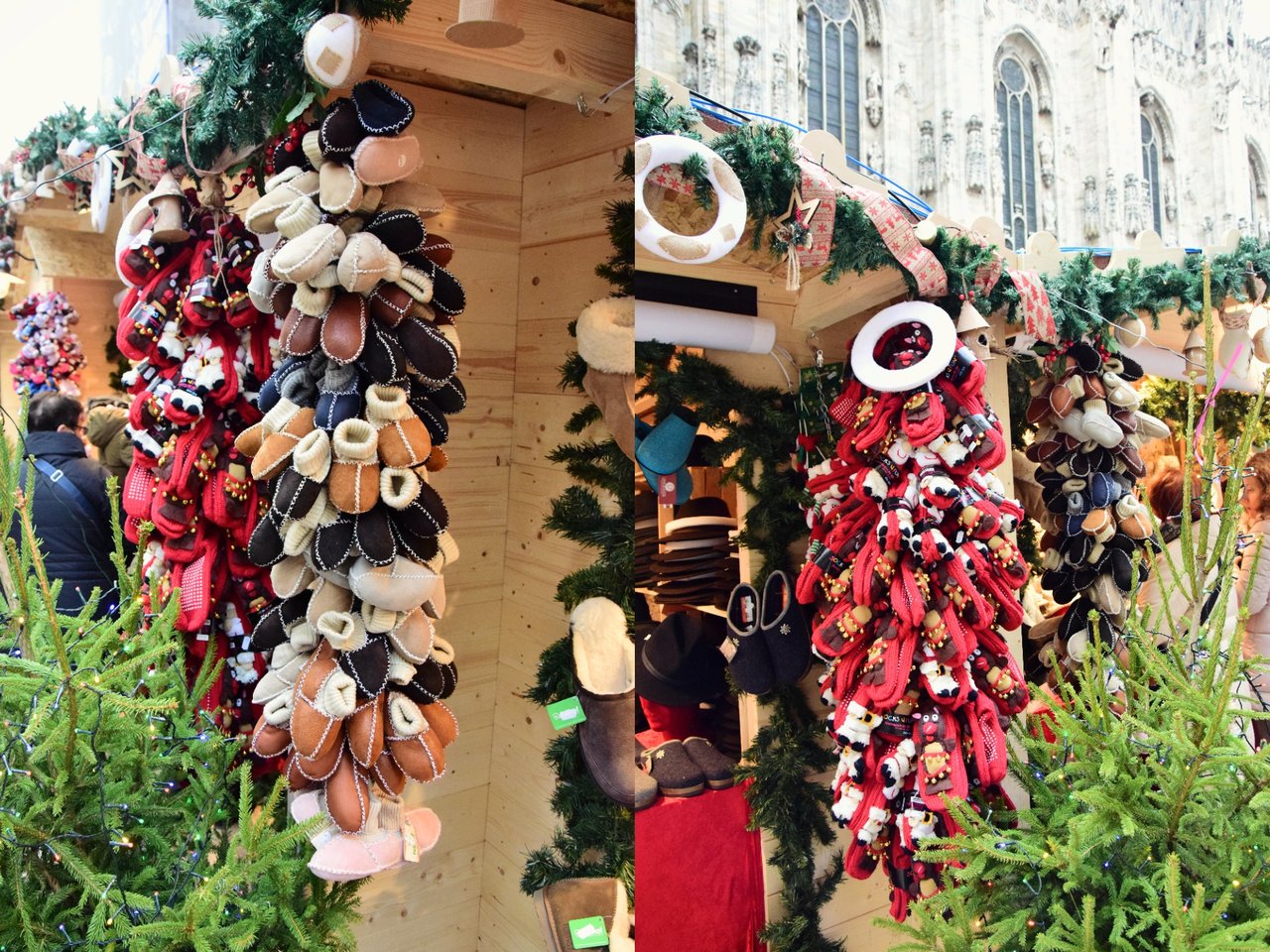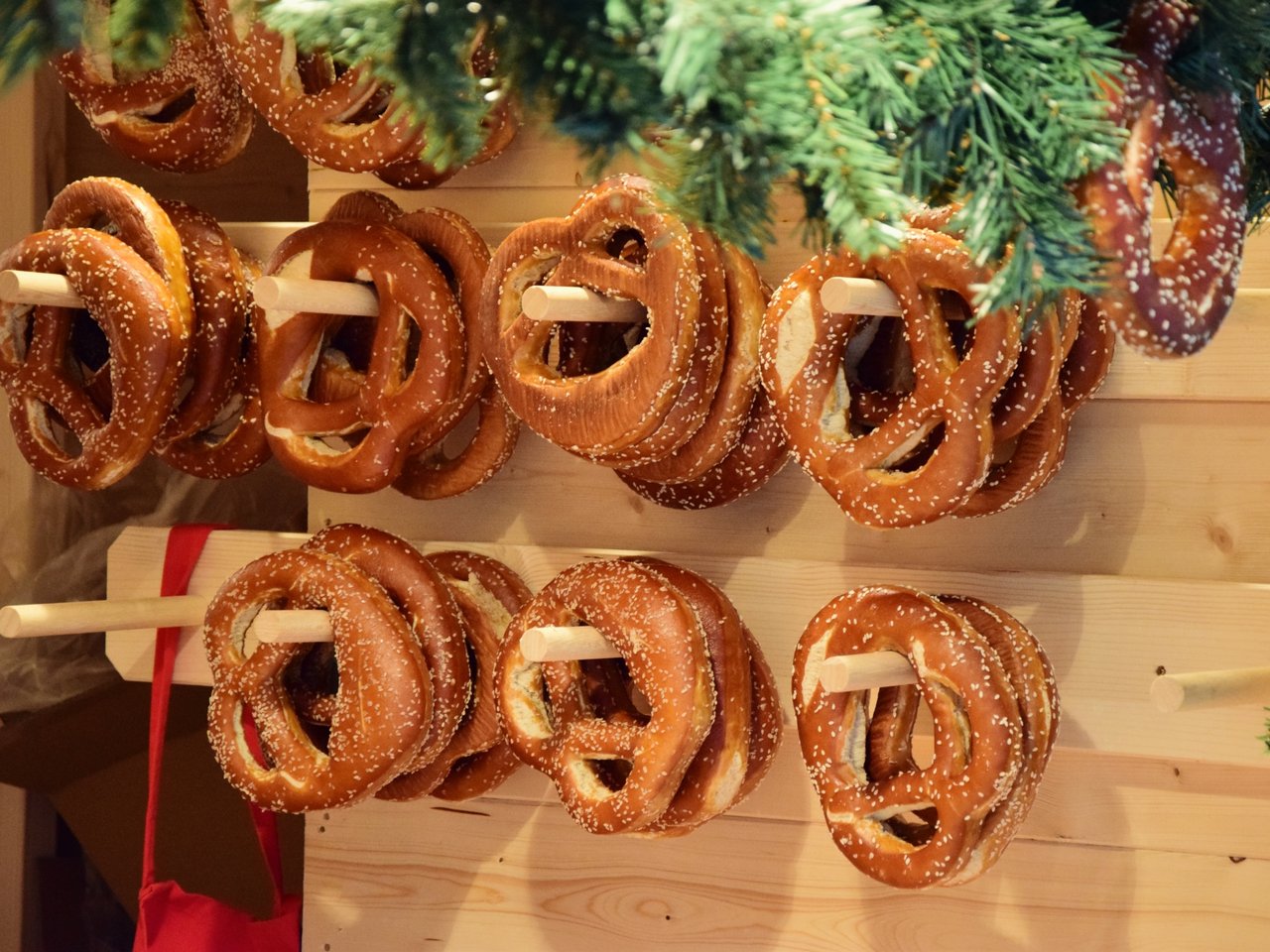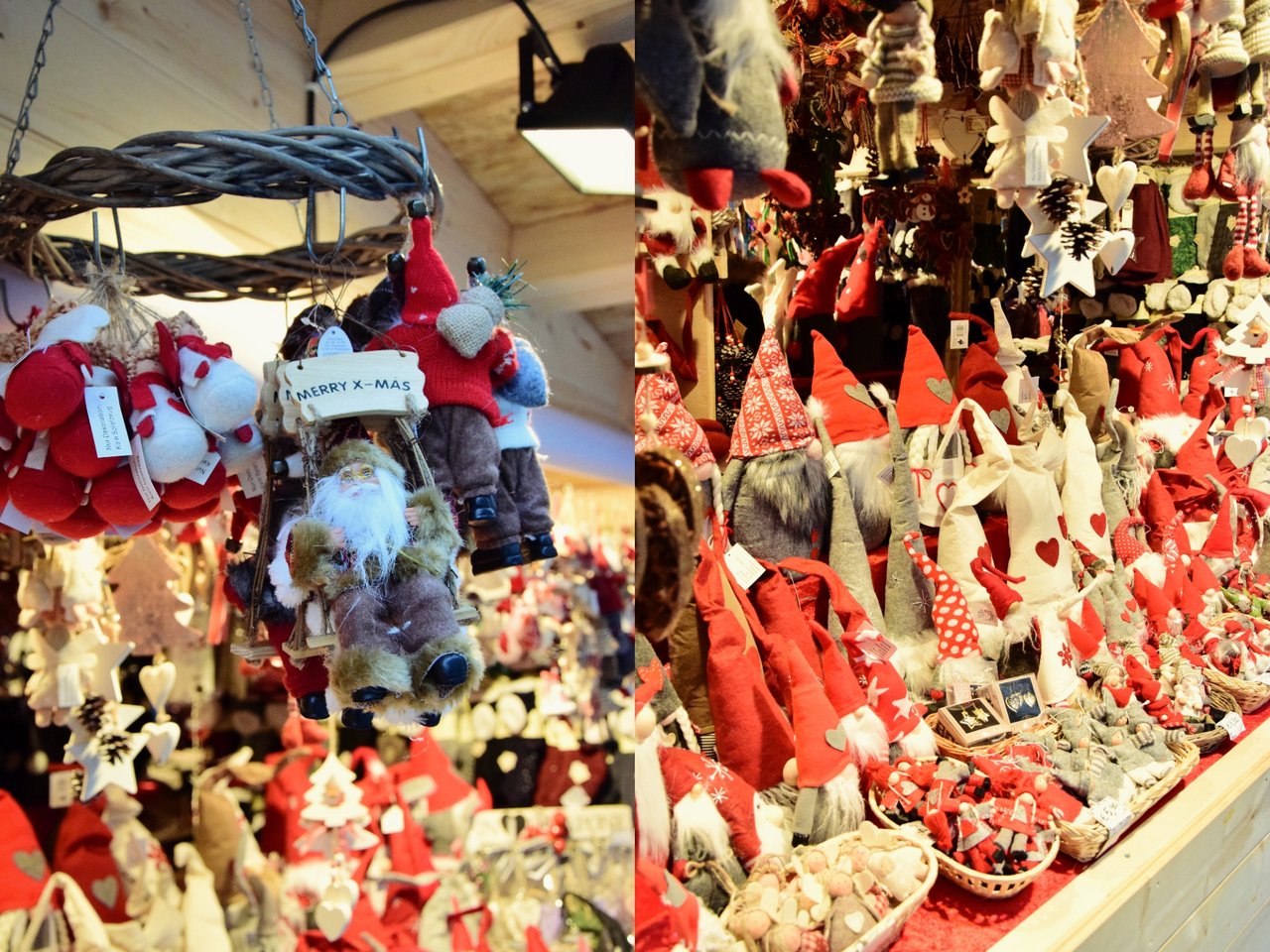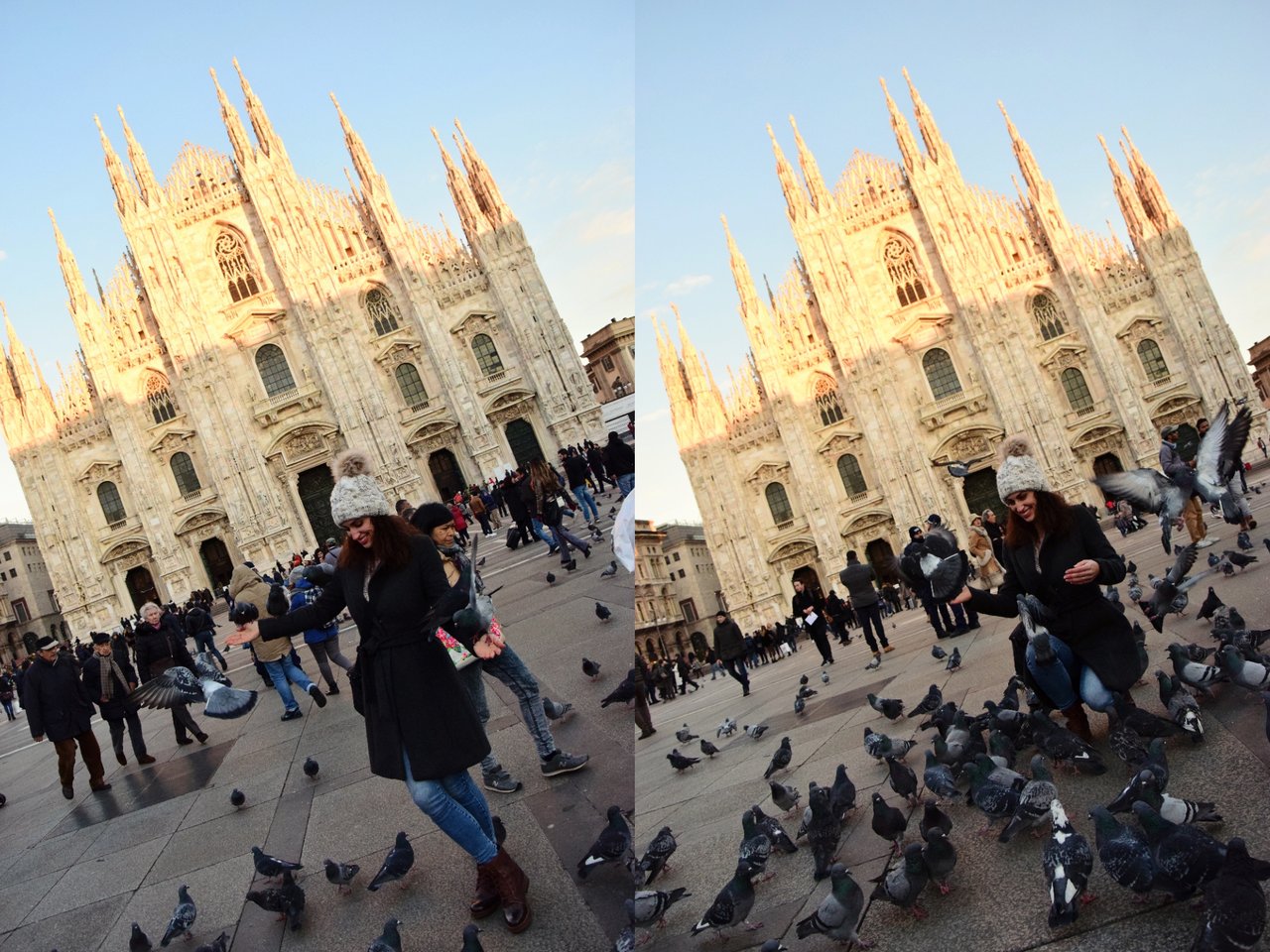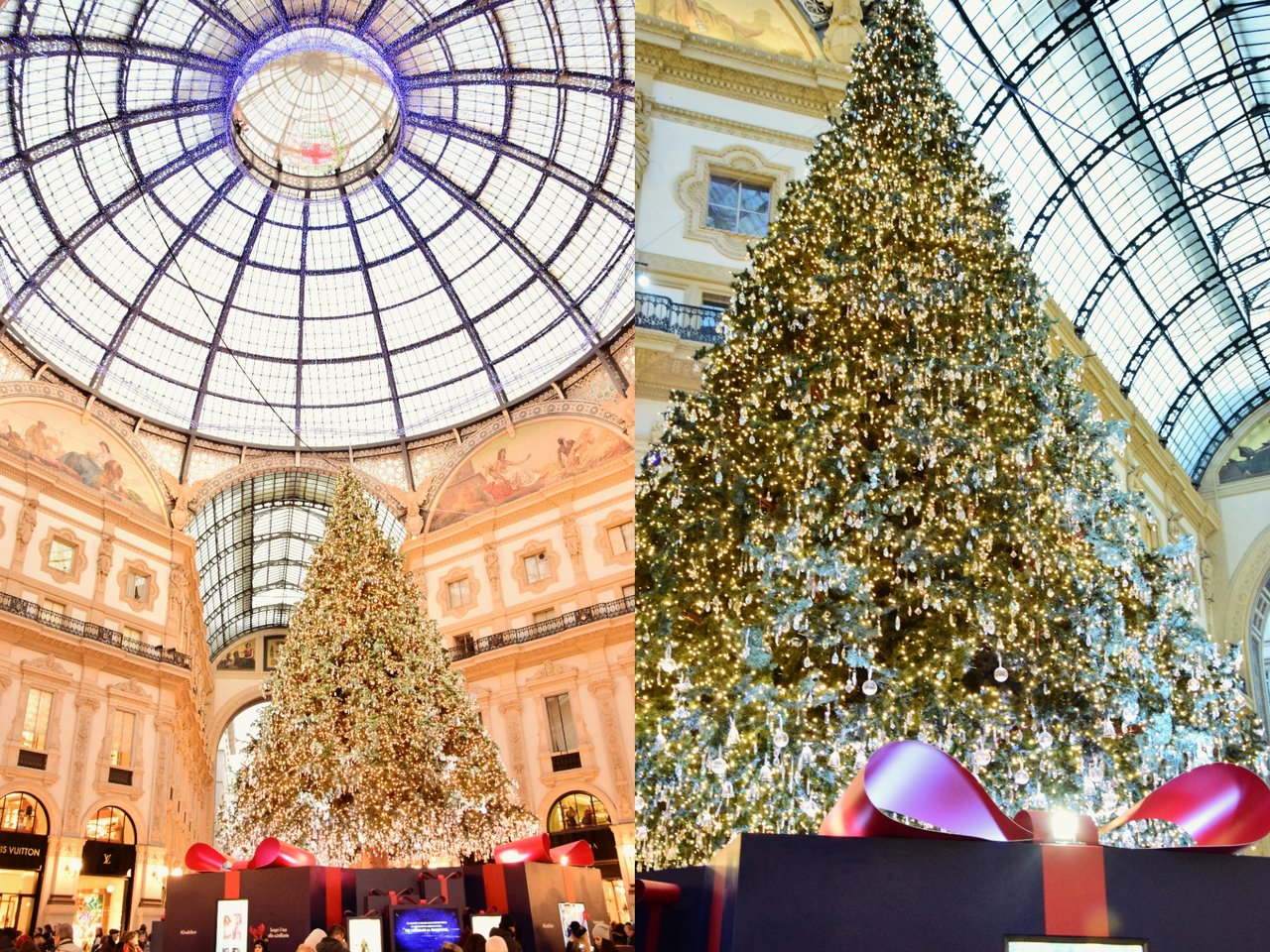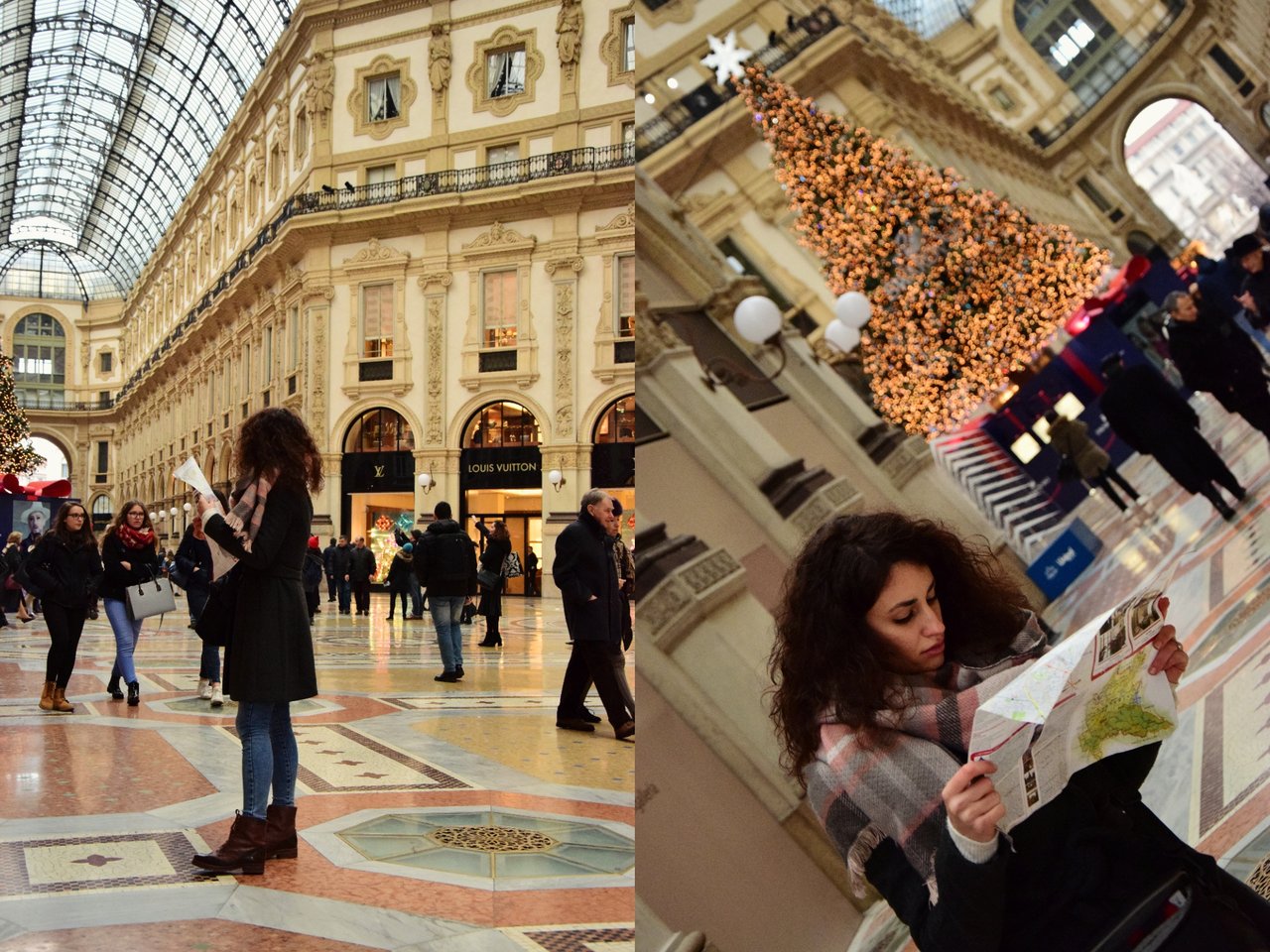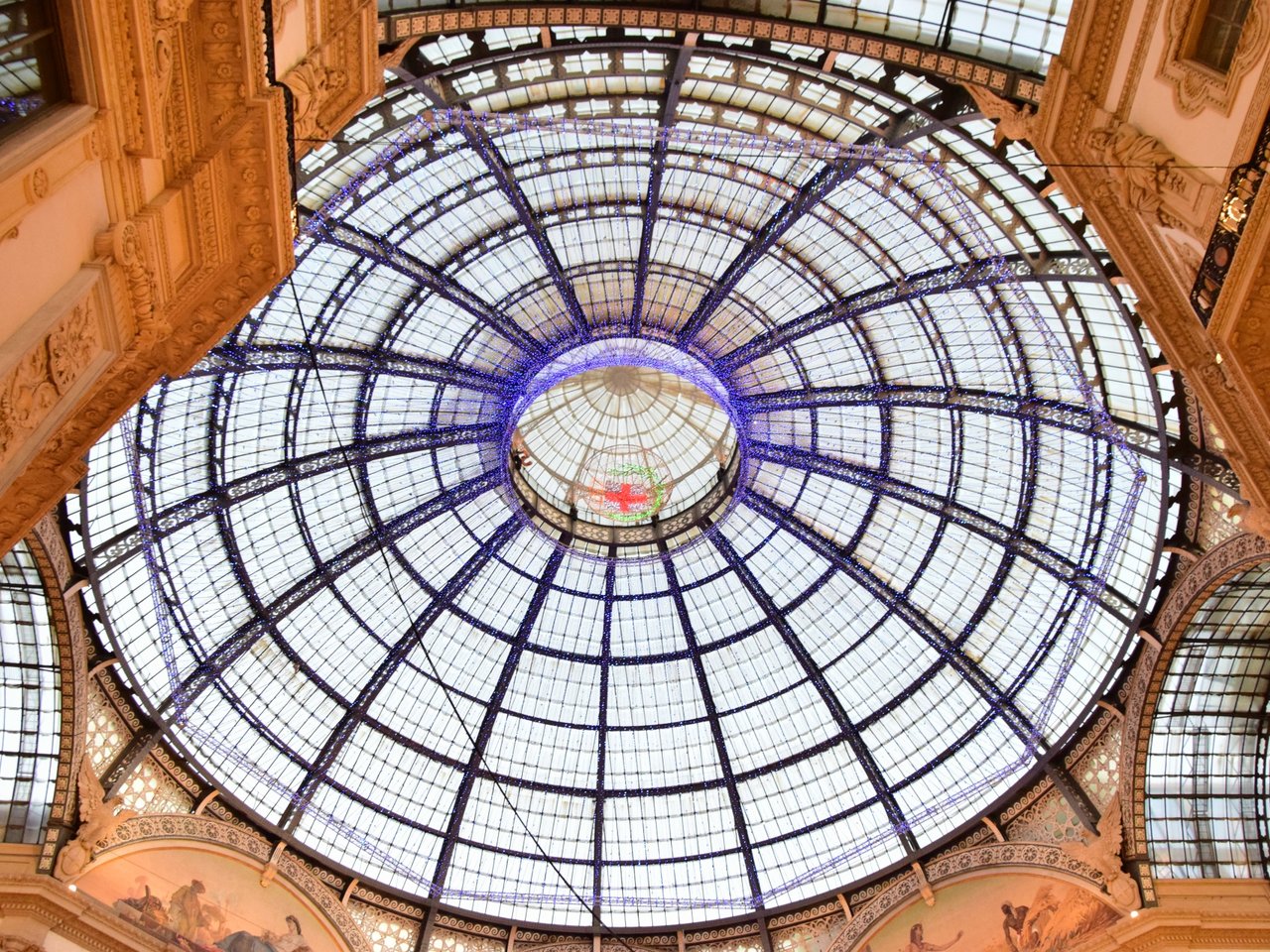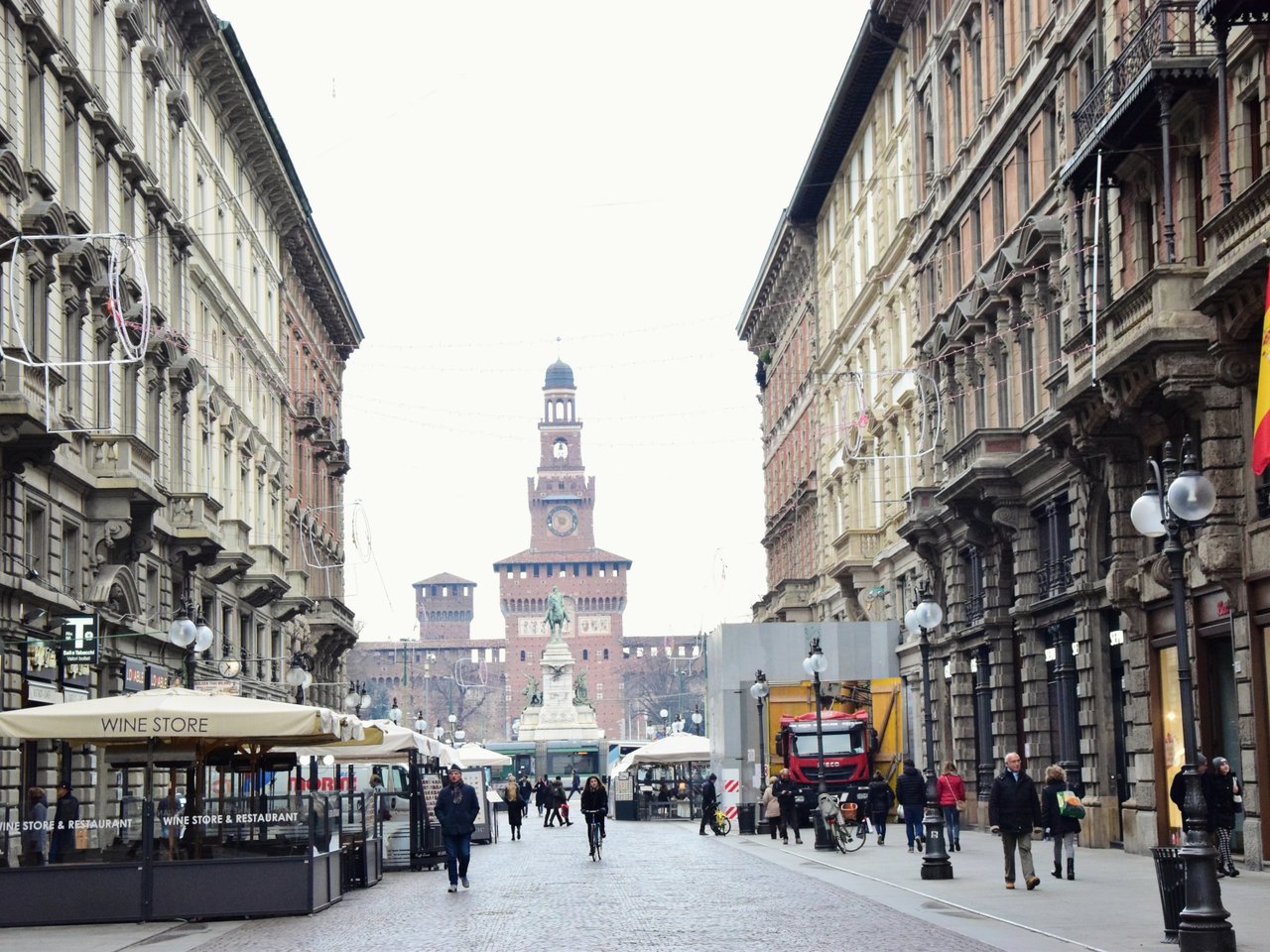 Castello Sforzesco u pozadini...