SWEET FRIDAY- weekend inspiration
February will be all about the "sweet weekend", so here is my first recipe- an intense chocolate almond flour cake!
The first time I tasted the Caprese cake, was 8 years ago on my first visit to Rome and since then, I have only eaten it once when a friend made it for a birthday party. 
It is actually a beautiful cake, especially for all the choco lovers out there, but kinda "intense" and "strong", so it's best served with a spoon of a mild icecream like vanilla or some fruity topping, but it's even very nice simple as that, if you add orange zest to give it a sort of freshness.
Once, I even covered it completely with a mix berry topping that I made and then kept it in the fridge. It was also delicious, but since it's kind of "bulky" in structure and moist it was like a great fitness bar with berries. :D
It's a gluten free cake, cuz you only need almond flour for the preparation, which is quite simple. I followed the preparation menthod steps from a great italian blog, that I will link down below, which might help you even more.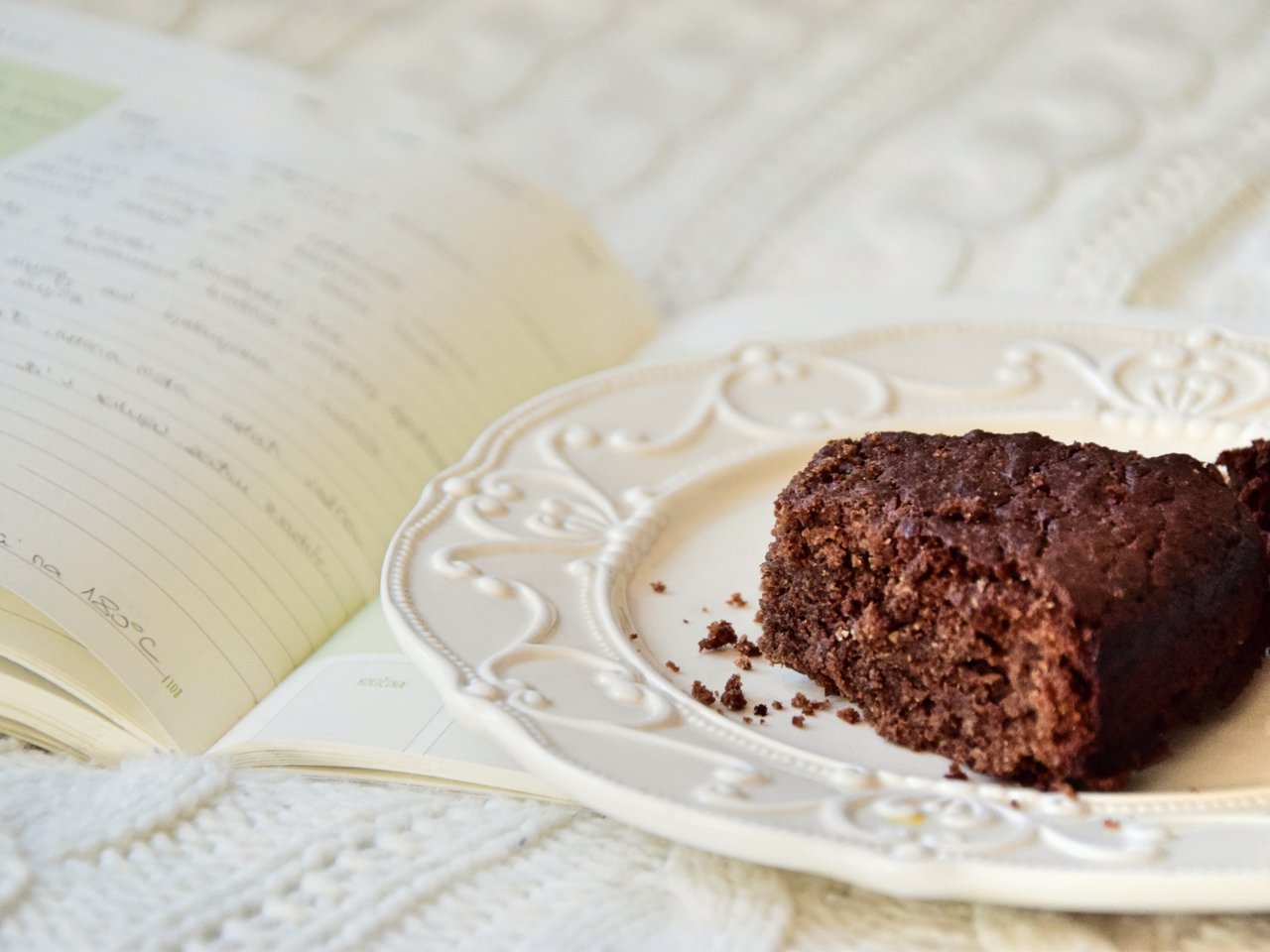 200 g almond flour
130 g dark chocolate (at least 70% cocoa)
130 g extra virgin coconut oil
3 medium sized eggs
100 g coconut sugar
1 žlica ruma
OPTIONAL: you can add orange zest in batter, for a great extra flavour.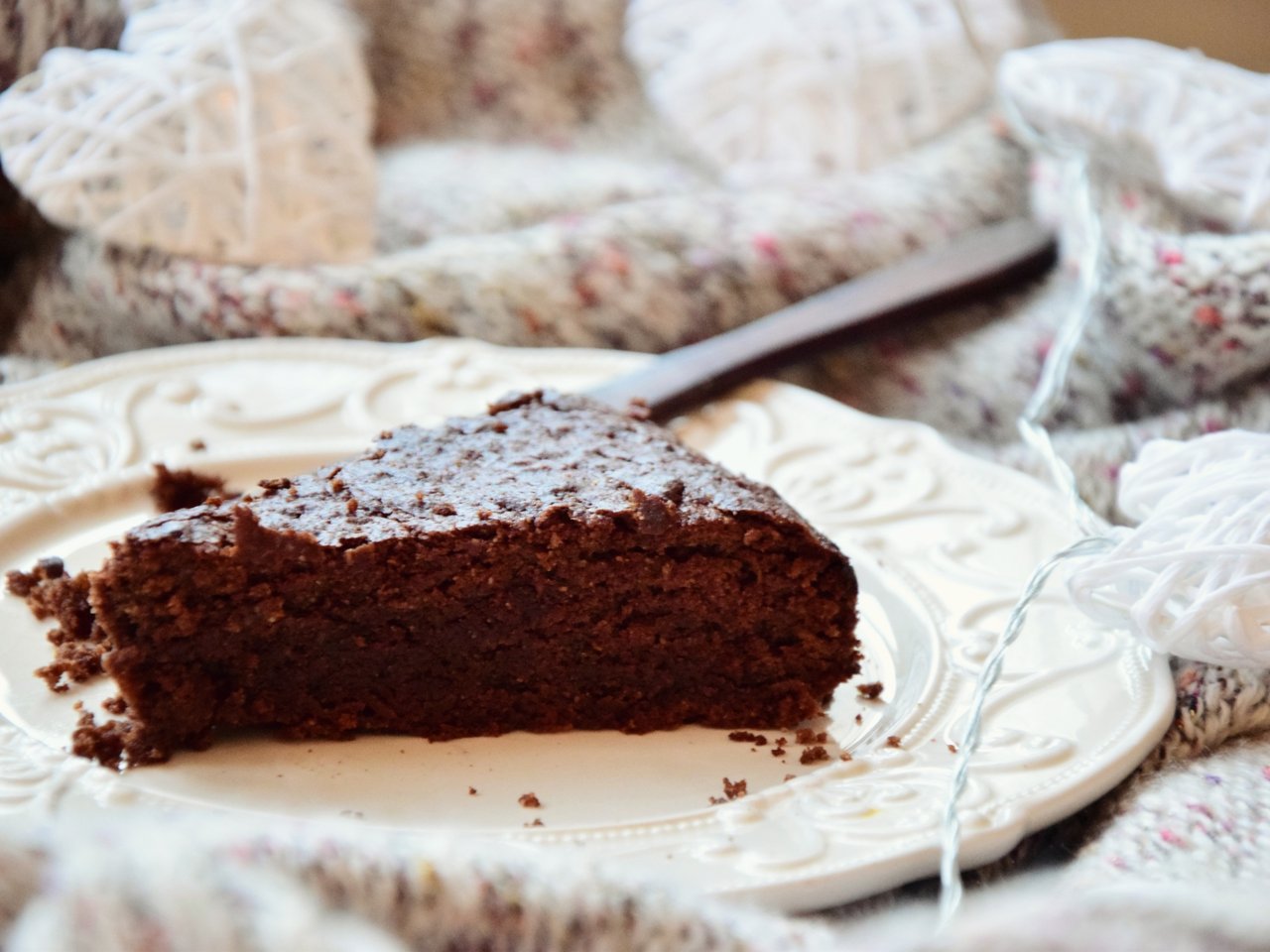 It is best to use a round bakind tray, diameter 18-20 cm to bake this cake.
Melt the chocolate over a "bagnomaria" with the coconut oil. Leave it aside.
Divide the egg whites from the egg yolks.
Beat the egg yolks with coconut sugar and orange zest (if you decide to use it). Pour in the rum.
Add the egg yolk mix into the chocolate (that has slightly cooled). Mix with a hand mixer.
Stir manually the almond flour into the batter using a spatula.
Beat the egg whites into snow and then start stiring it slowly and gradually into the chocolate mixture as well.
Bake on 180oC for about half an hour, the inside of the cake must remain moist and sort of truffle-like, but not sticky, so pay attention when checking if it's bake.
Once it's baked, leave it to cool for a half an hour before taking off the mold/tray. Transfer it onto a cake stand and serve as you wish.