Salty cookies with seeds that go perfectly with your favourite dip, a glass of drink or a cup of fruit.
100 g of corn flour
100 g of spelt flour
100 g of wheat flour
50 g of oat flour
1 1/2 tsp salt
125 ml olive oil
110 ml of cold water 
50 g mix seeds, I used sesame, flax and sunflower seeds
You can also add your favourite spice, like rosemary or cumin.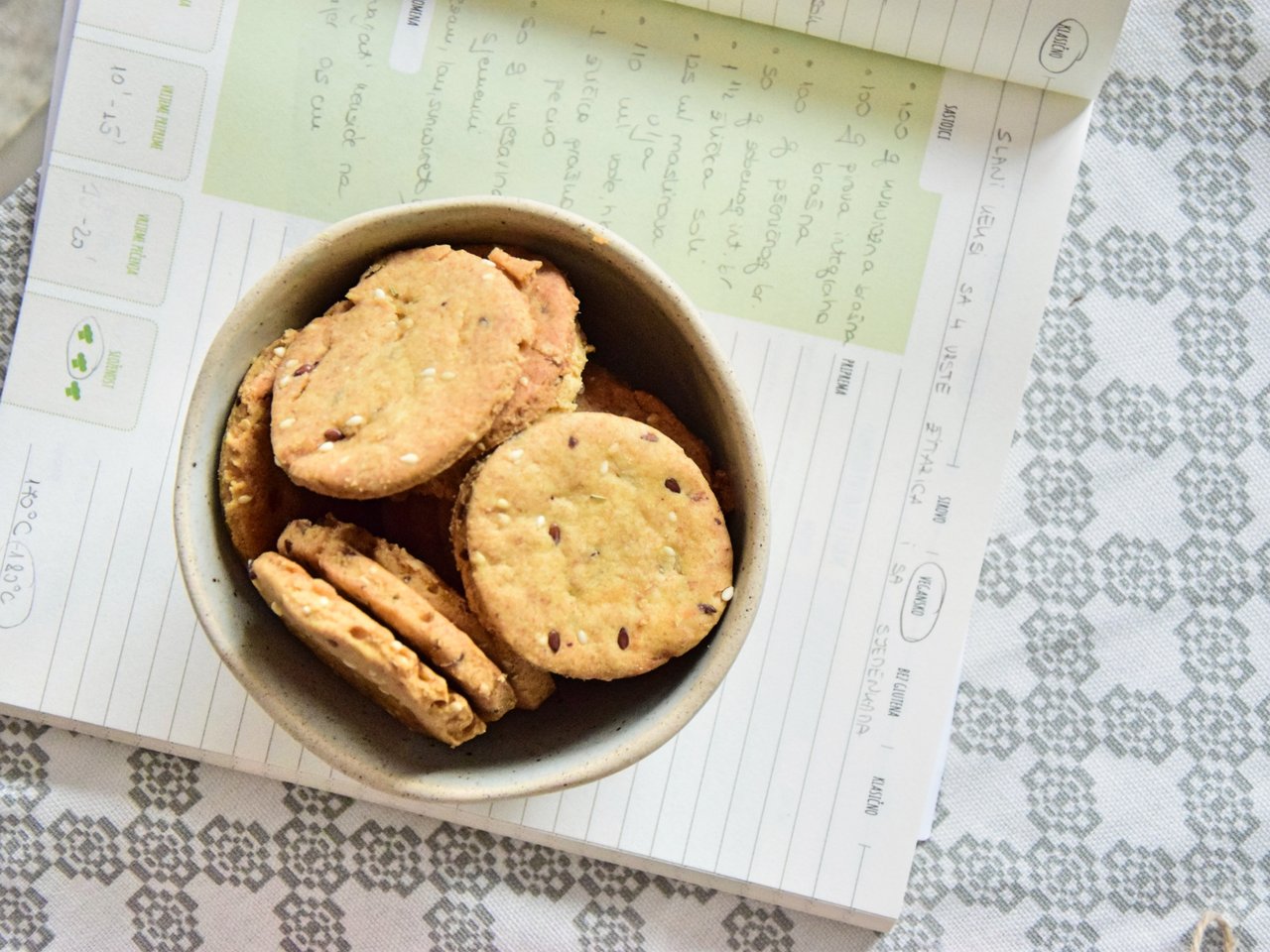 Knead a dough with all the ingredients from above.
Add the water lastly and do it gradually.
Roll the dough with a rolling pin. 
Use cookie molds to make the shapes you want, they should be approximately 0,5 cm thick, and place the "cookies" on a baking tray.
Bake them on 180 C degrees until done, for about 20 minutes, depending on your oven. They will raise in height just a little bit during baking.
Be careful not to overbake them.
Enjoy them and be mindful. They may be addictive. ;)