My love - THE spelt!
Thank you OPG Leventić for the beutiful wholegrain spelt flour you make. Meet these new croatian spelt products!
I have recently came across OPG Leventić through my insta account and realized they are a quite new croatian brand that manufactures spelt products, a grain that I btw adore and use a lot when preparing my recipes.
WHY?
- nutritively rich and easily digestive grain (less percentage of gluten than wheat)
- rich in vitamin B, K, and contains some minerals like manganese, phosphorus, zinc and iron
- improves digestion and boosts immunity
- lowers bad cholesterol
- works efficiently on renewing cells in tissues
...
A young married couple from Čepin has been into the EKO production for the past  8 years, whose entire grain cultivation is based on a natural process and the main aim is to spread the awareness of the importance of consuming ecological products! 
They offer products that are originally naturally intact, because the nature has already made sure that they are perfect just the way they are.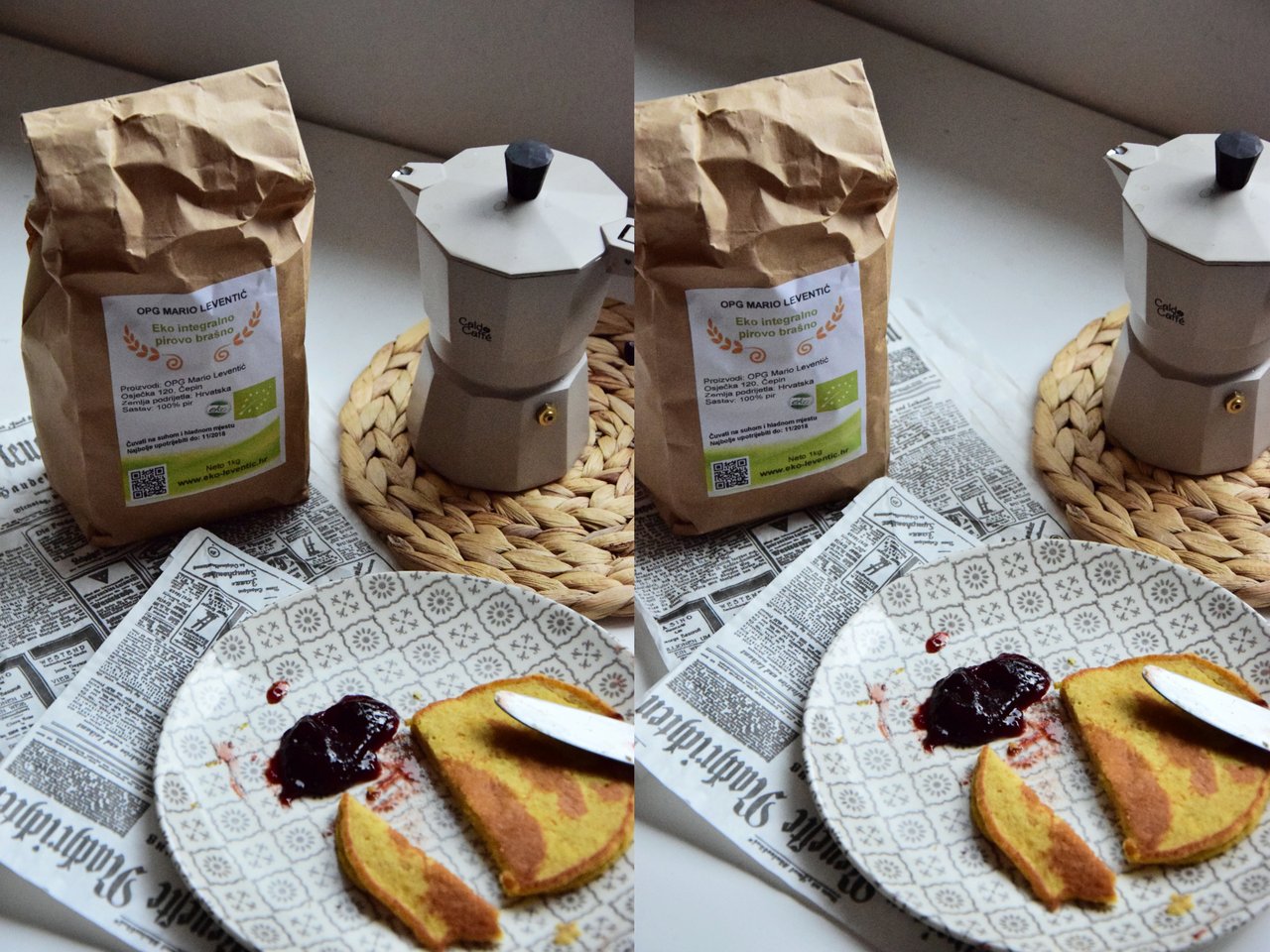 Their offer includes:
1. EKO wholegrain spelt flour
2. EKO spelt bran
3. EKO shelled spelt
...and soon even semolina which I am really looking forward to! 
I have now only tried the flour, which I find to be amazing! The structure is so beautiful and different from the store-bought ones, much richer, fuller. I have already made some cookies and pancakes with it and they turned out perfect!
ps. The flour costs only 15,00 kn, so you must check it our!
Delivery goes quickly through Tisak media shops.
Please advise on some new recommendations and obviously on your impressions!