Vegan chilli is the perfect "one-pot" recipe, that fall into my "comfort food" cathegory!
Real treat in collaboration with Podravka.
Such a simple recipe with character, strong and gentle at the same time, full with flavour that smells incredibly, can be served in all sorts of ways!
I choose a simple summer variation -  bruschette (toasted bread on a little bit of olive oil) with vegan chilli on top, a finger-food meant for enjoying on the terrace with a glass of cold beer. 
Definitely a great idea for the Sunday finale againg France, for all football fans or the ones that have been hit by the football euphoria! ;)
Also, you can serve this dish with polenta, rice or your favourite cooked grain, maybe even with some pasta or just as it is with a side of a bowl full of salad and some feta cheese.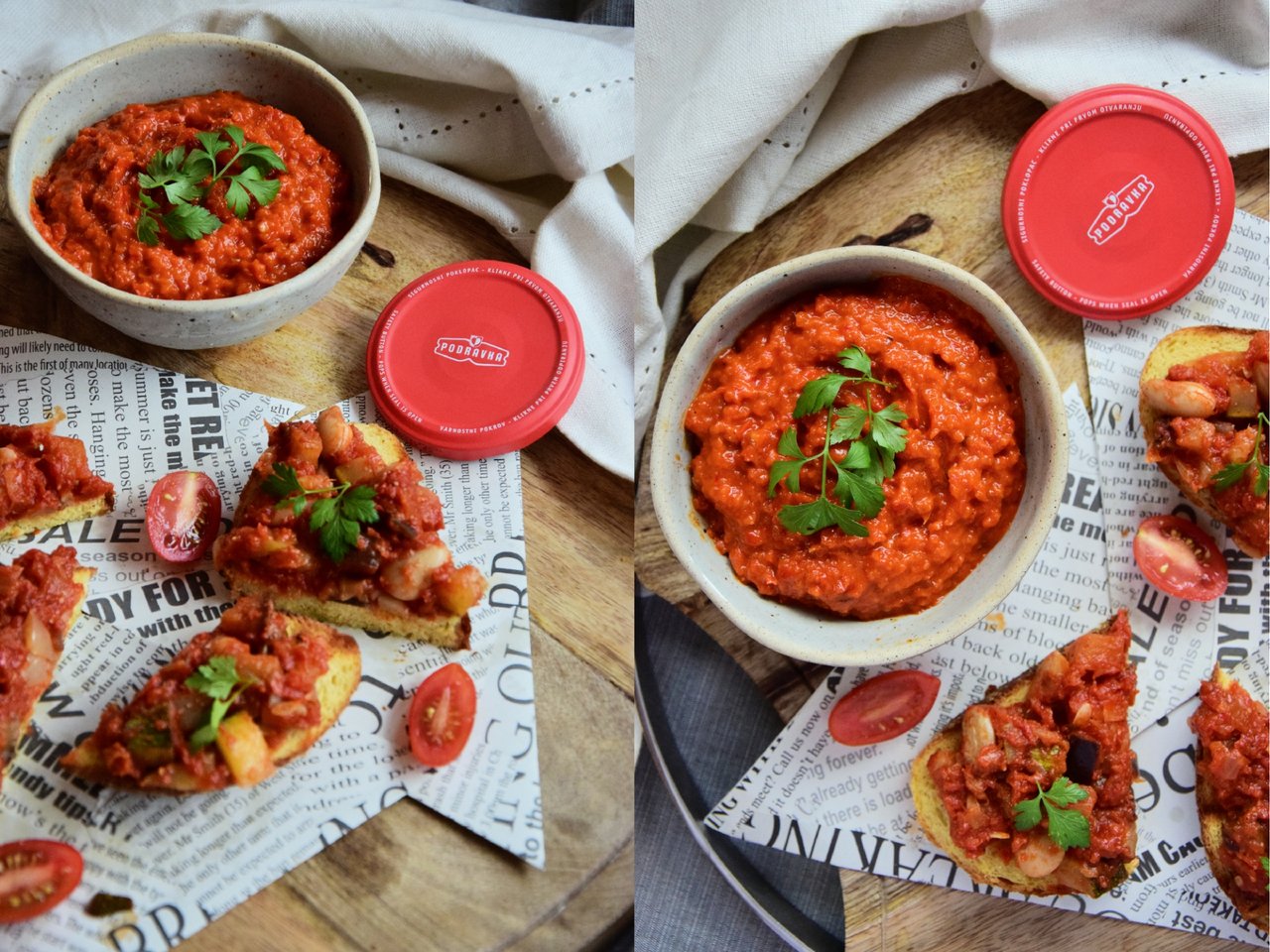 QUANTITY
"one-pot"
recipe
 1 small onion
 1 small zucchini
 1 small aubergine
 1 green pepper
 1 can of  Podravka beans 
 1 middle sized sweet potato
 Himalayan salt, black pepper
 ceylon cinnamon
 minced cumin
 minced cayenne pepper
 3 big tbsp of hot Podravka chutney ( for a slightly softer version, combine hot chutney with regular chutney)
 800 g tomato "polpa" sauce
 fresh parsley
 extra virgin olive oil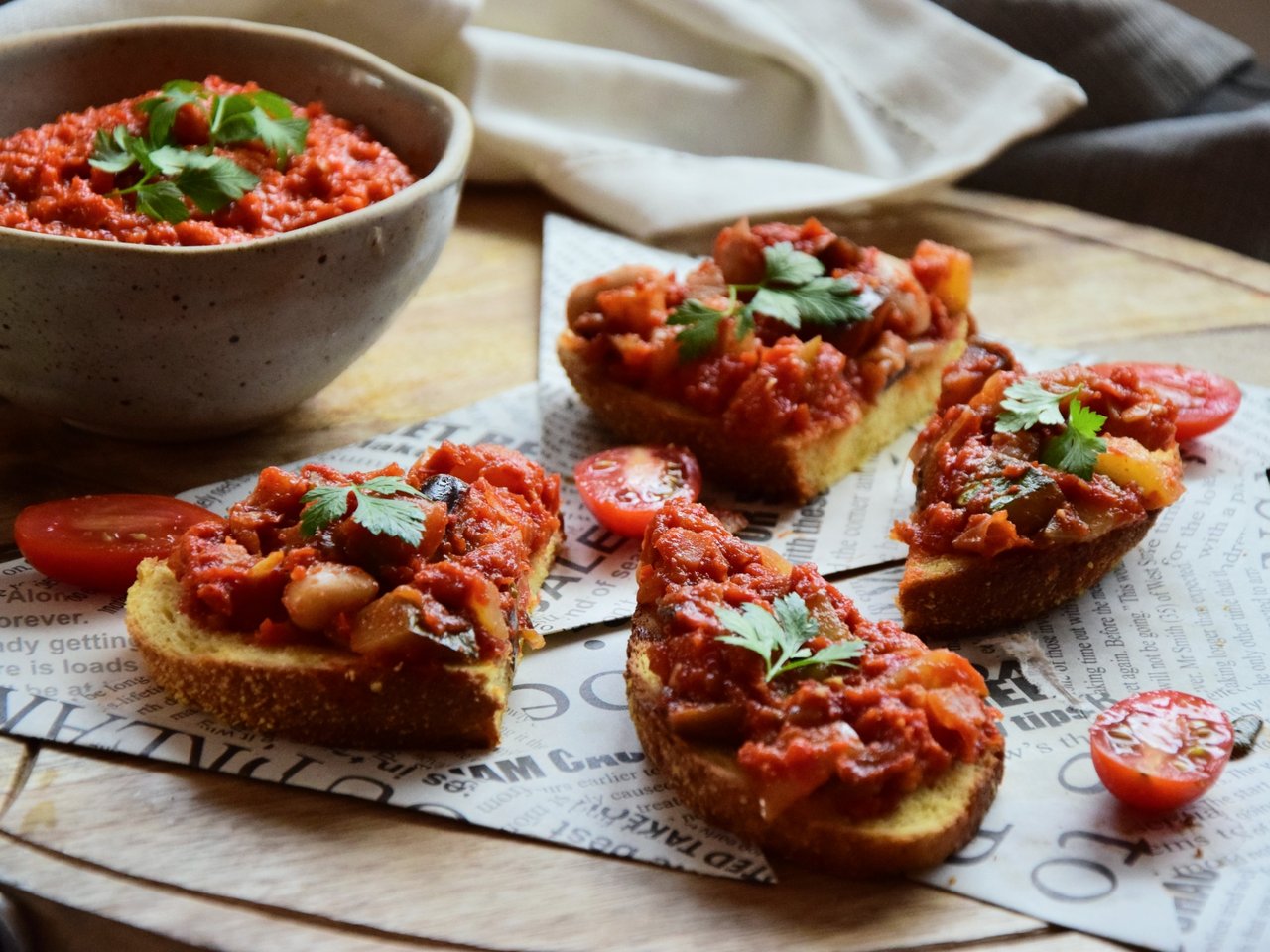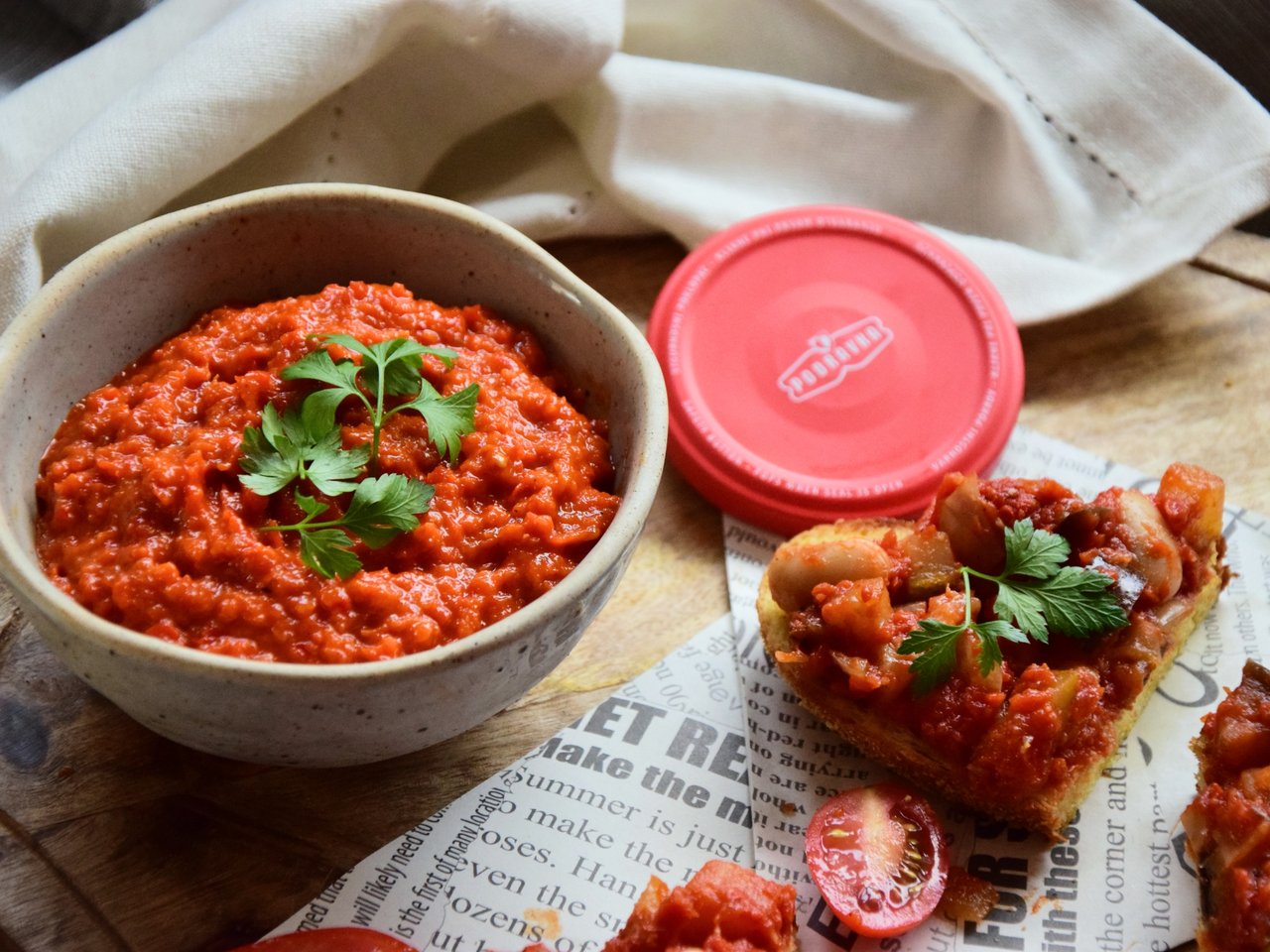 Chop the onion finely and the remaining veggies into small bits.
On a preheated skillet, pour a little bit of olive oil and saute the onion or a few minutes before adding the sweet potato, pepper, aubergine and zucchini.
Add a little bit of seasoning and 3-4 pinches of minced cumin and 2-3 pinches of cinnamon.
Let it cook for about 10-15 minutes, until the veggies have soften a bit. Pour in a bit of water if needed.


Stir in the Podravka beans, then the tomato sauce as well with the  Podravka chutney.
Season to taste and leave to cook for about  25 minutes.
Before serving, stir in some fresh parsley that you've previosuly chopped finely.
Serve on a toasted bread with drizzled with some olive oil or in your own special way!