Soft and moist pumpkin bread that reminds of Christmas thanks to the beautiful warm spices and ornage zest that completes this dreamy winter story.
While waiting for Christmas and the presence of pumpkin pure in my fridge that I made a day earlier, this flavourful cake was "born" that calls for a cup of warm tea.
I decided to make pumpkin cookies as well the same day, also moist and soft and of basically the same taste, the difference is that I added dried figs into the bread that I've previously soaked in orange juice.
You can easily serve this baby on your Christmas table, but you can also make it whenever during this cold winter months cuz it is simple the ultimate "comfort cake".
All you need is a warm blanket, a great book, a cup of tea and a piece of this cake; I am lucky though to have Ziggi as well, who cosy up in my lap and sleeps like a baby.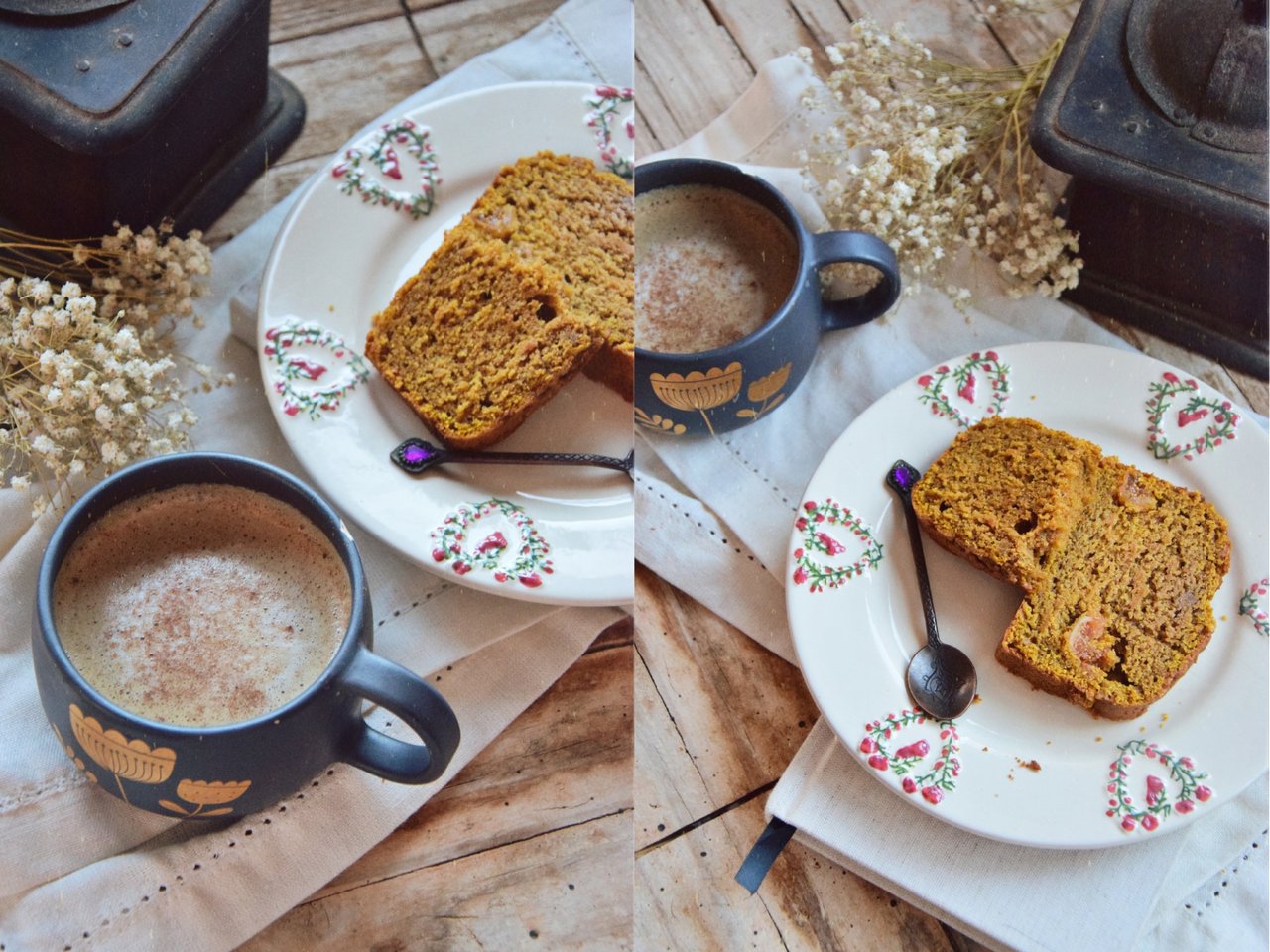 2 eggs
100 g extra virgin coconut oil
80 g coconut palm sugar
3 žlice agave/rice syrup for extra sweetness, add by choice
200 g pumpkin pure
1 1/2  tsp Christmas spices mix (cinnamon, cloves, star anis, nutmeg...)
zest of one orange
100 g spelt flour
80 g wholegrain spelt flour
10 g baking powder
6-8 small dried figs, cut into cubes and soaked in a juice of half an orange
Initially, I wanted to use dried cranberris, that should also work, but I think this is much much better.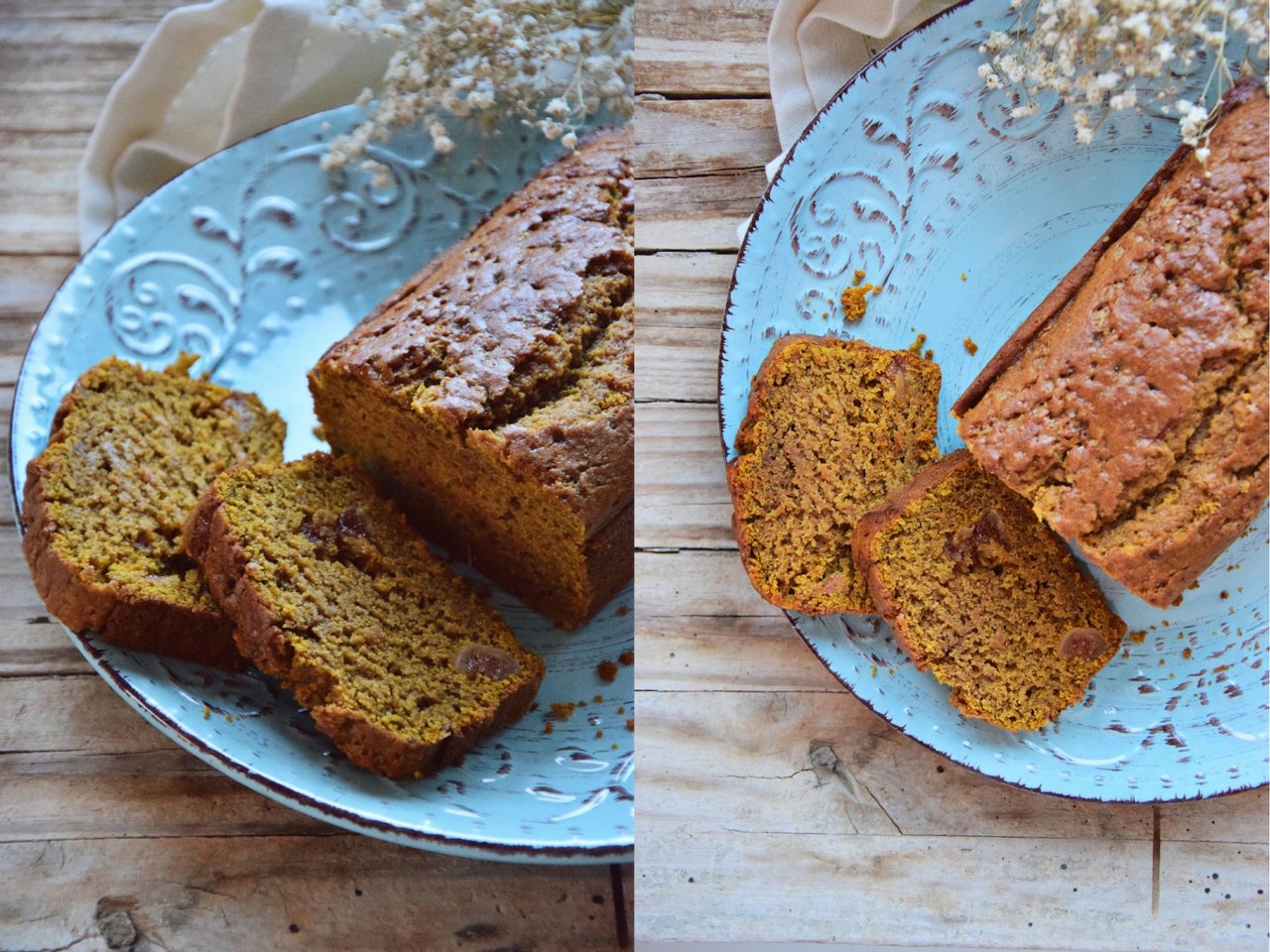 Beat the room temperature coconut oil with sugar and syrup by choice, then add the eggs and combine them together.
Add the spices, orange zest and the pumpkin pure.
I made the pure by peeling it, chopping into chunks and cooking on steam until soft, then blended to pure.
Mine was in the fridge over night, so there was some extra water on top of the pure that I did not use and just put it away.
Mix shortly, meanwhile squeeze half of orange, pour in a little bowl and throw in the fig cubes.
You can do this step even in advance, a couple of hours before so the flavours combine better, but you don't have to.
Add the flours combined with the baking powder and mix shortly to get an even mixture.
Last, but not the least, add the dried figs, transfer the mixture in bread baking tray that you've previosly lined up with parchment paper of just greased and floured.
Bake on 180oC for about 35 minutes. Check the cake with a toothpick, it shouldn't be sticky, take it out of the oven and leave in the tray for about 10 minutes or a bit more to set, transfer on a wire rack for cooling.
Serve warm or cooled with a beautiful cup of a warm drink by choice.