Delicious dish, full of flavour that awakens the senses, yet so simple!
Served as breakfast,lunch or dinner-whenever, it'll be good!
This dish was on my TO DO list for a very long time and I can safely say it knocked me off my feet! It is traditionally made in Israel and in the Middle East and served as breakfast.
Since it contains a lot of spices, I honestly prefer it as lunch, especialy in this eggplant, paprika, baby spinach variation.
I always add feta cheese everywhere, and here as well, because...why not?!
My mom used to make us a similar variation of this dish that is traditionally made in Bulgaria (we were all born there), that consist of a baked tomato with feta cheese and lastly you crack one egg on top, bake till it's done and serve.
The recipe is much simpler, while this dish has character.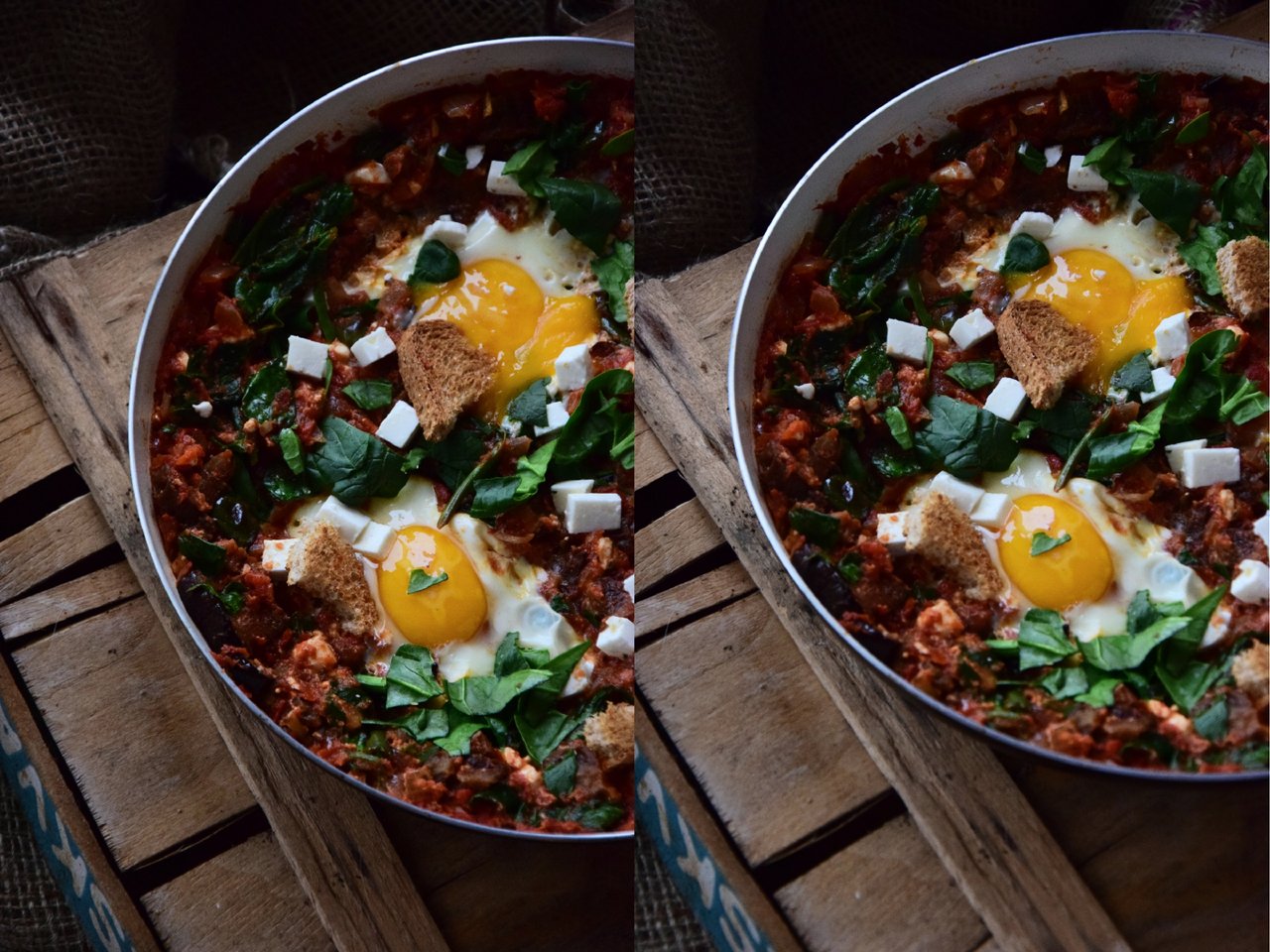 1 eggplant, cca 300 g
1 paprika /pepper
2 cloves garlic
1 onion
400 g tomato pulp
40-50 g baby spinach
3 eggs
feta cheese
Himalayan salt
Black pepper
Pinch of cayenne pepper (but not too much, bacause it is quite strong)
ground cumin
ground coriander
ground red sweet paprika
olive oil
Additional fresh baby spinach or parsley, feta cheese and toasted bread for serving.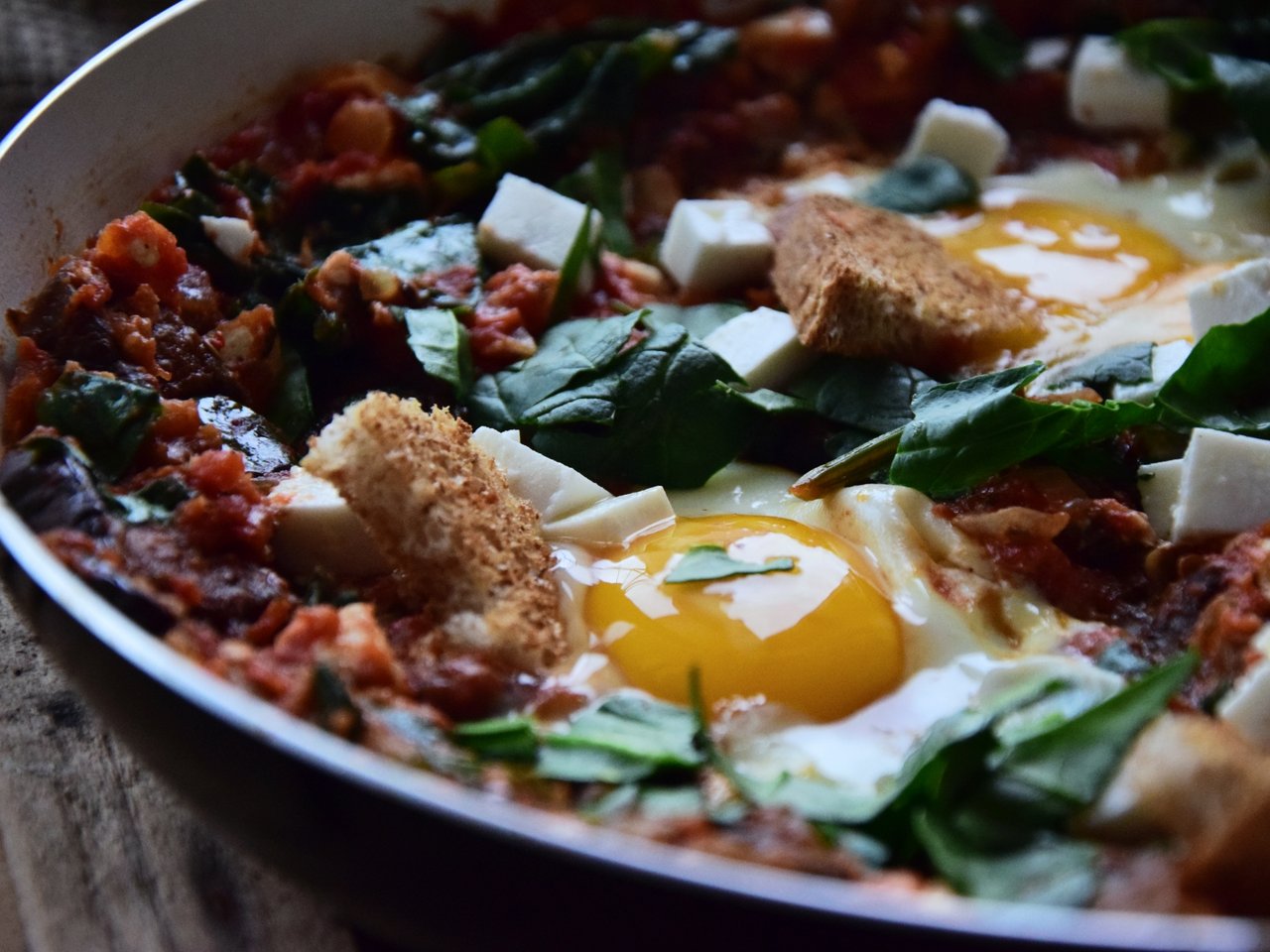 Cut the egglpant in circles, about 1 cm thick and then do the same with the pepper, only into smaller cubes.
Season with salt and pepper, lay on a baking tray lined with parchment papaer and drizzle with olive oil.
Bake for abour 20 minutes on 180oC until the veggies soften.
Once they are baked, chopp them into smaller pieces, place in a bowl, season with salt, peeper, ground cumin, coriander, red paprika and fresh garlic that you've previously chopped.
Add the spices gradually while tasting the dish, see how you like it and adjust them to your personal taste.
Stir all well together.
Chop the onion finely, fry on a heated pan on some olive oil, until softened, for about 10-15 minutes, add some spices and gradually pour in the tomato pulp, preventing the onion to burn and allowing it to soften some more.
Once you pour in the entire tomato pulp, add the spiced eggplant and paprika with the garlic.
Stir well and cook until the excess liquid evaporates.
Meanwhile, chop the baby spinach and add some feta cheese into the dish.
Once the mixture has set, make three wholes for the eggsn with a wooden spoon.
Crack each egg into the whole, season with salt and let them cook.
Once they are done, serve with some fresh parsley and feta cheese.