A thick sweet potato & pumpkin spread enriched with garlic and basil, it is pretty strong because it's nicely baked, so I find it to be a great option combining it with feta cheese, drizzled with honey.
If you want to skip the feta cheese, try a yogurt dip to sooth the strong taste of the spread, this combination is more than great, but for the brave ones! :D
I blended everything together, but actually you can smash it with a fork because it will all be pretty soft once baked and can be even served like that as a spread.
450-500 g mixed sweet potato and pumpkin (can be butternut squash or some other by choice)
1 big garlic
Himalayan salt
Black pepper
Dried basil and fresh for serving
Ceylon cinnamon
Olive oil
Fresh basil
Feta cheese
Honey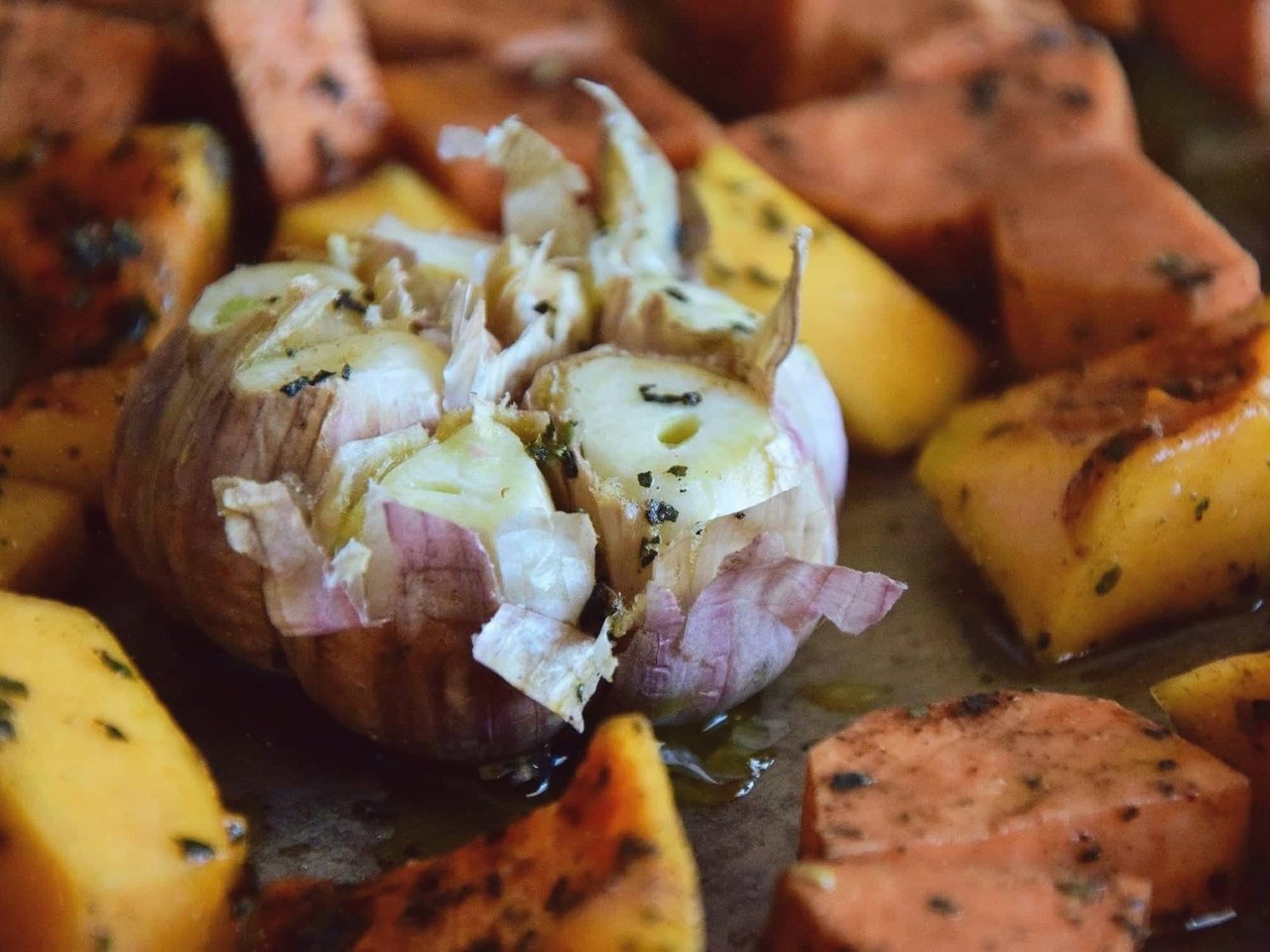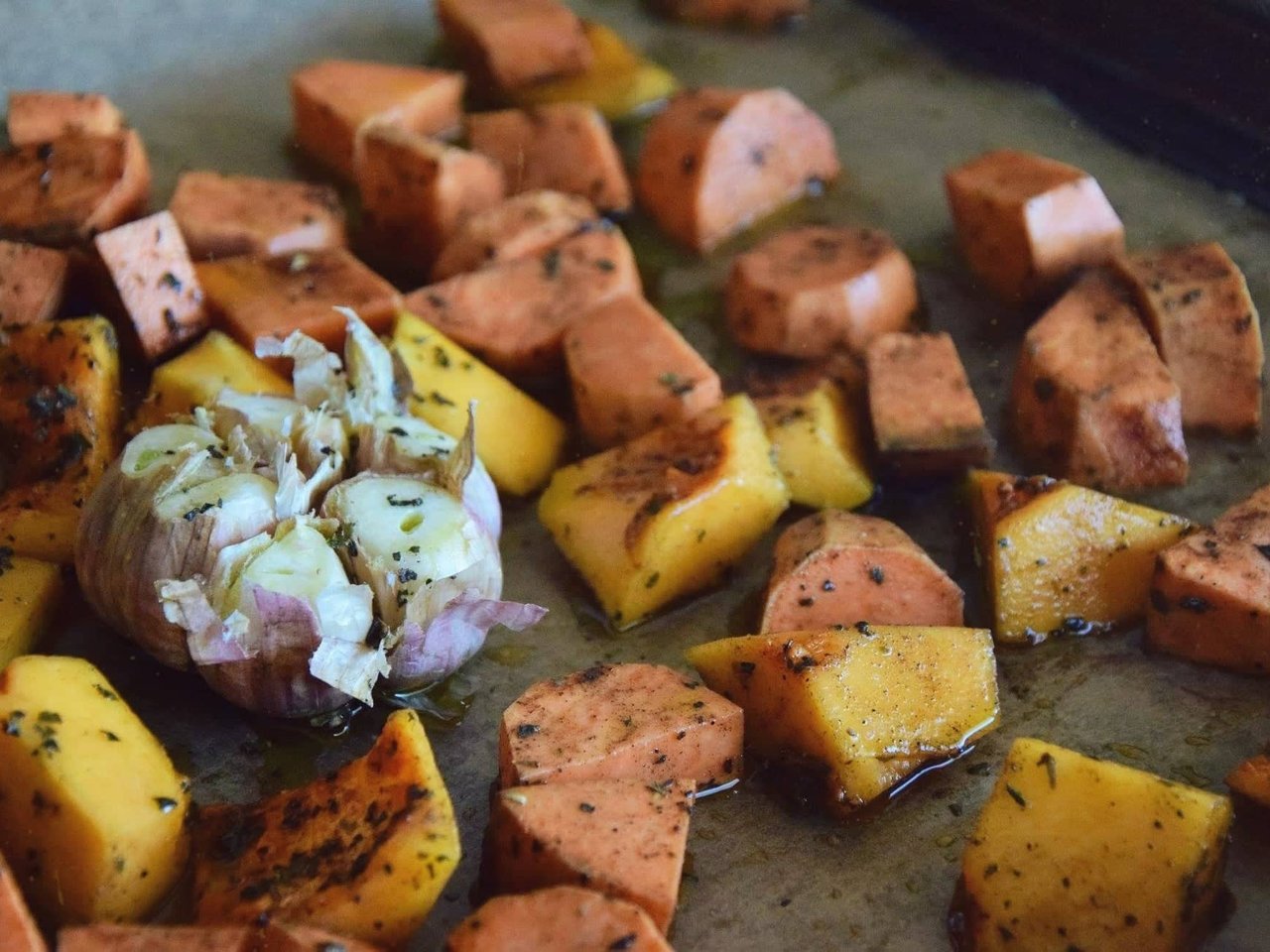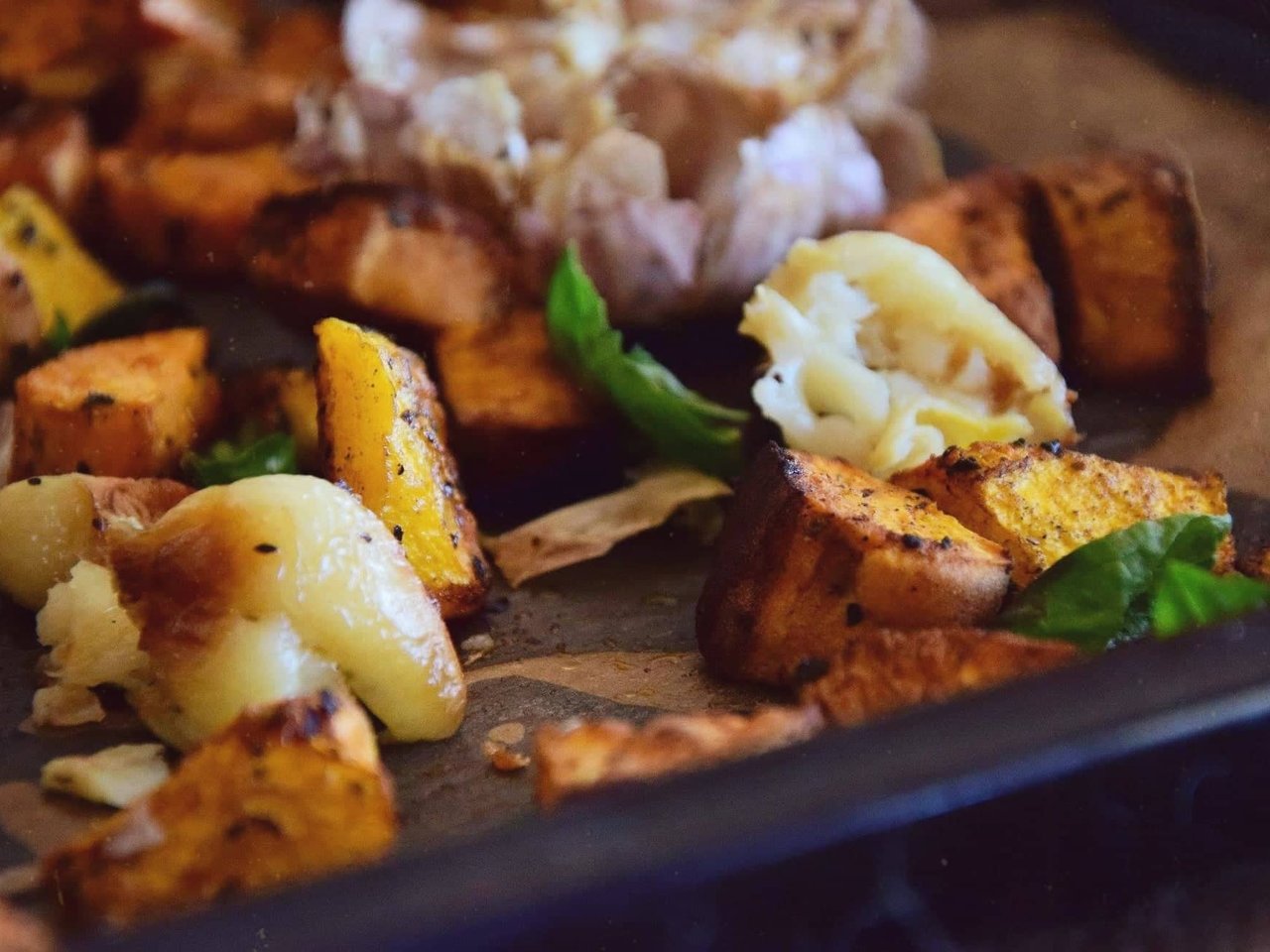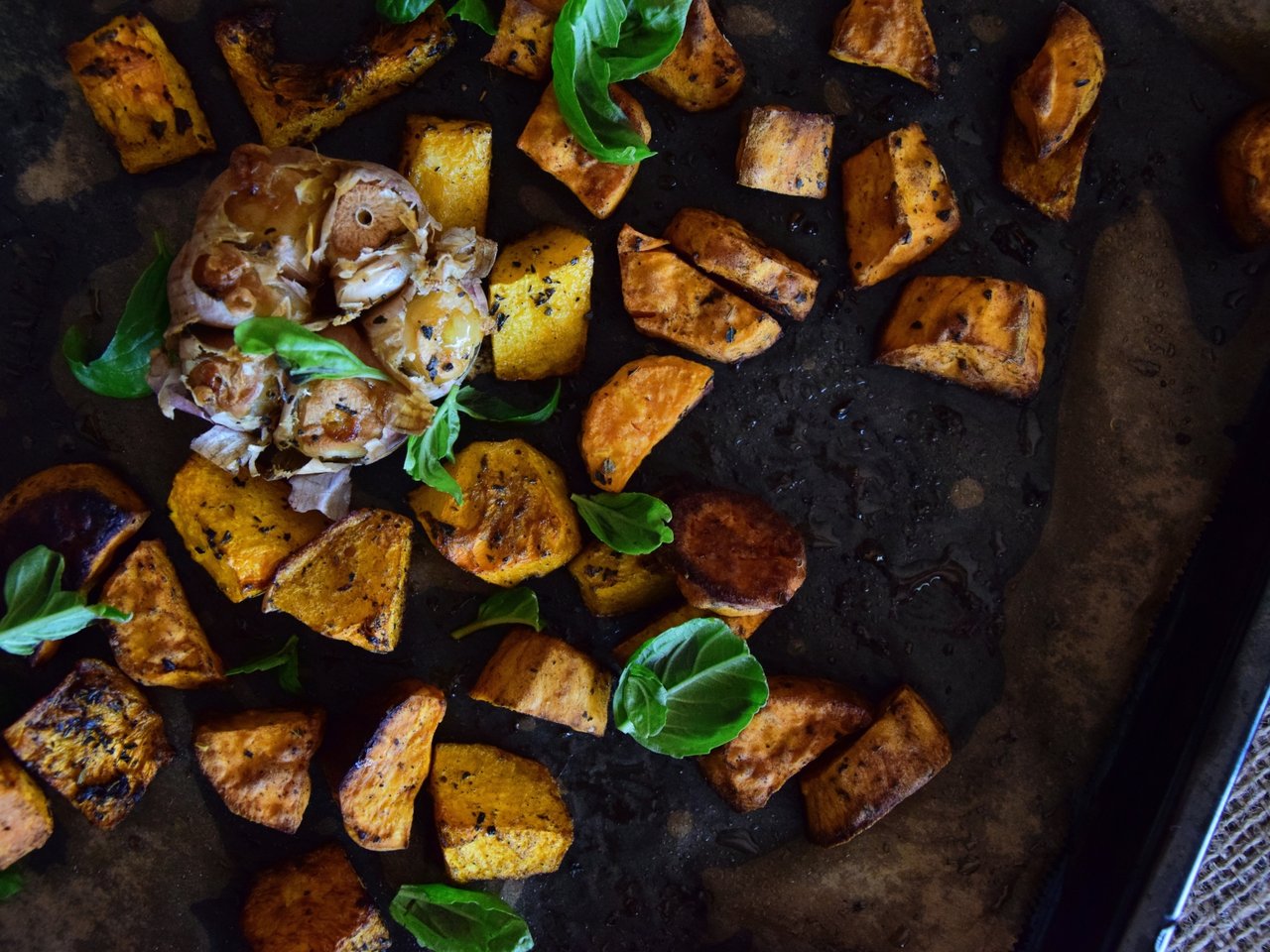 Clean and dice the pumpkin and sweet potato.
In a large bowl, place both of them diced and season with salt, pepper, a bit of cinnamon and dried basil.
I think I will try rosemary the next time, I think it could blend perfectly as well.
Drizzle over some olive oil, just as much so the mixture isn't dry and combine all with your hands.
Place on a baking tray lined with parchement paper, chop just the top of the garlic (not only the one clove, but the entire garlic with all the cloves) and add to the veggies and drizzle everything with a bit more of olive oil.
Bake on 180C degrees for about 30-40 minutes.
The veggies will soften and there will be forming a slight crust over them which will make the spread stronger in taste. If you prefer a milder variation, just wait for the veggies to soften enough, without forming the crust.
The garlic, baked this way will be soft and divine.
Once everything is baked, take it out of the oven, taste it and add some more spices if needed.
Blend everything in a food processor and serve on some toasted/roasted bread, crackers or crisp bread with some honey and feta cheese.
Deeeelish!
The spread is for the ones that like strong flavours.
Make a yogurt dip to sooth the flavours if you find it to be too strong and enjoy!