On the road to the immense Oasis park and a hop to the black beach in La Lajita.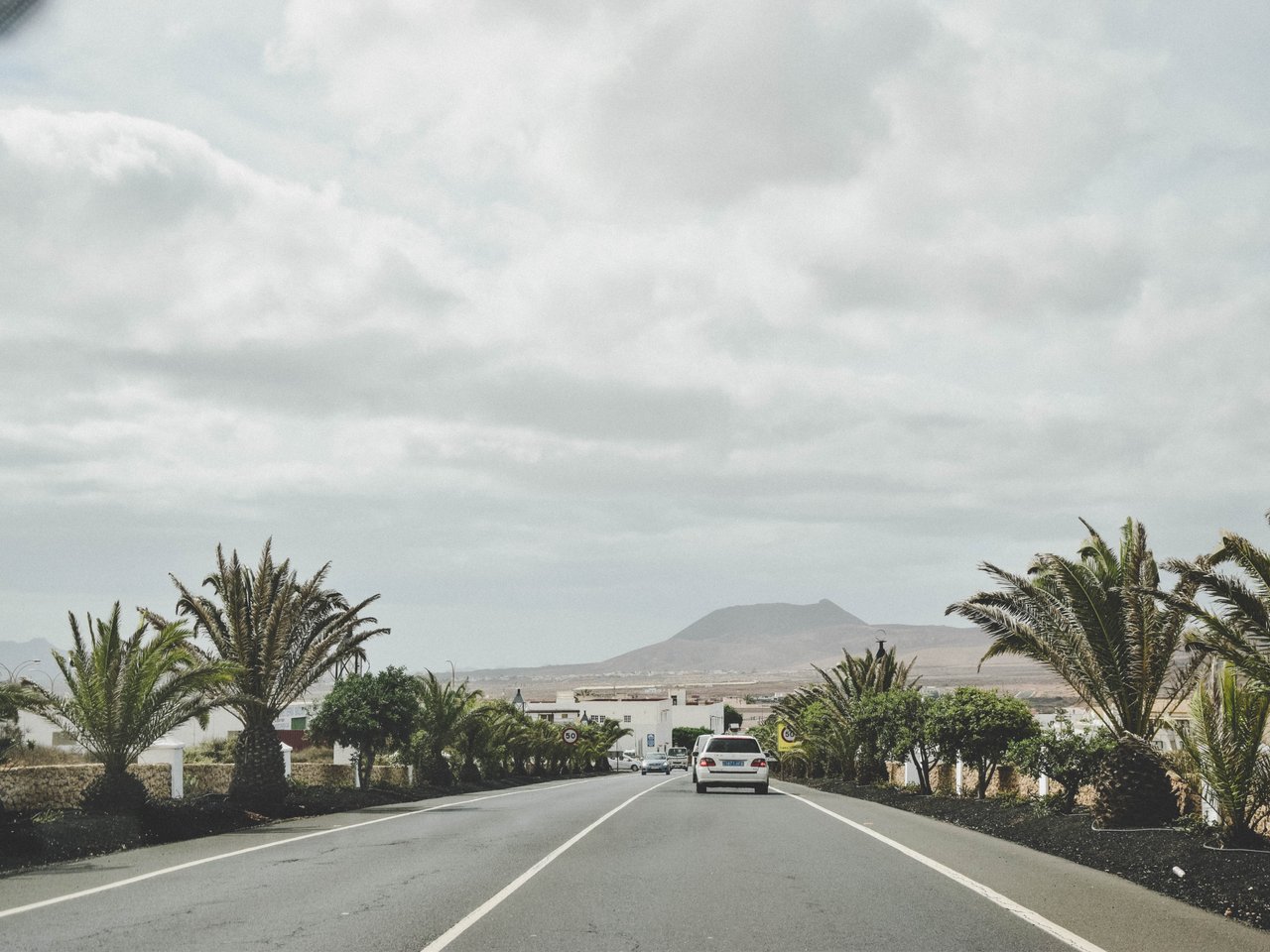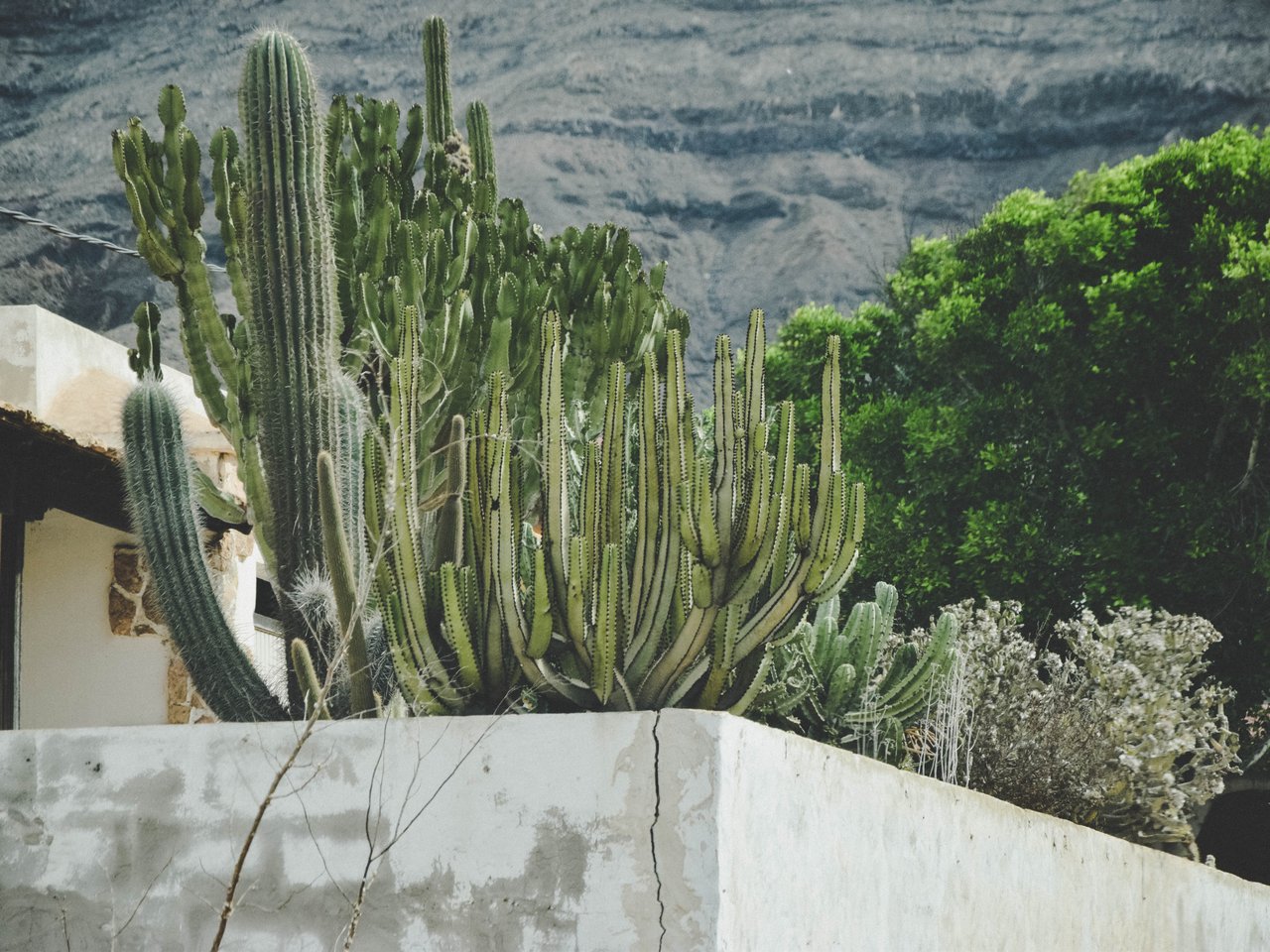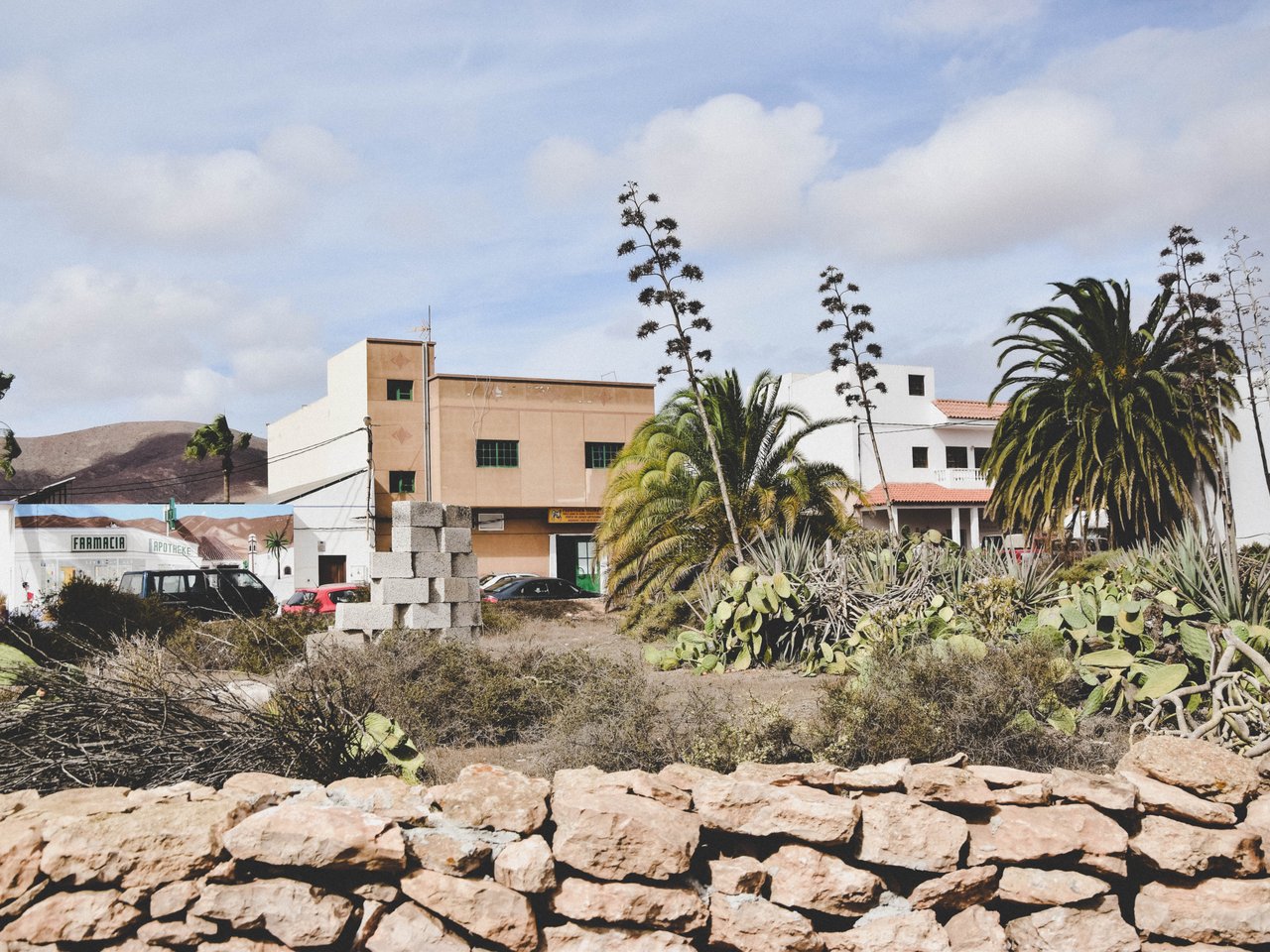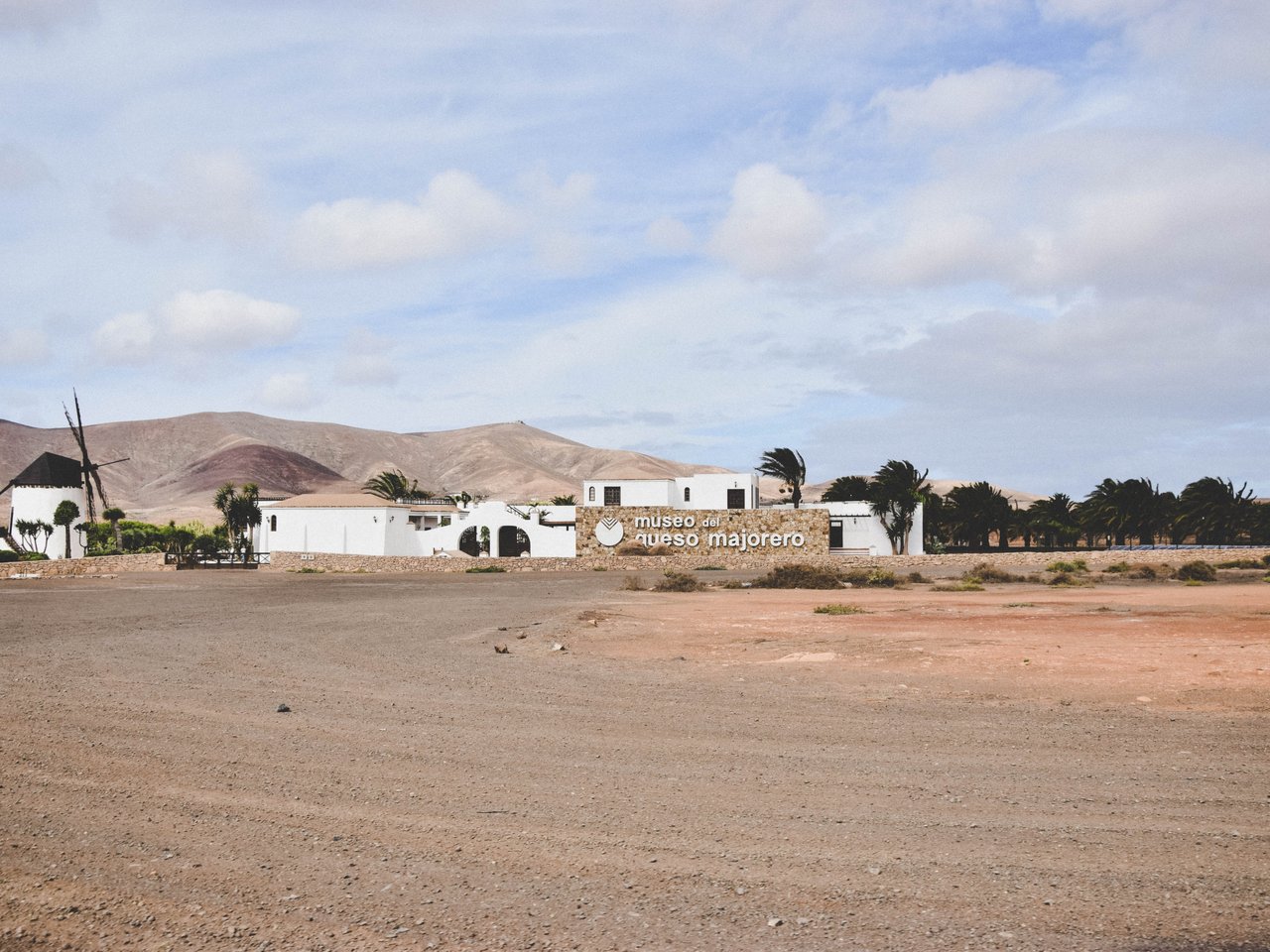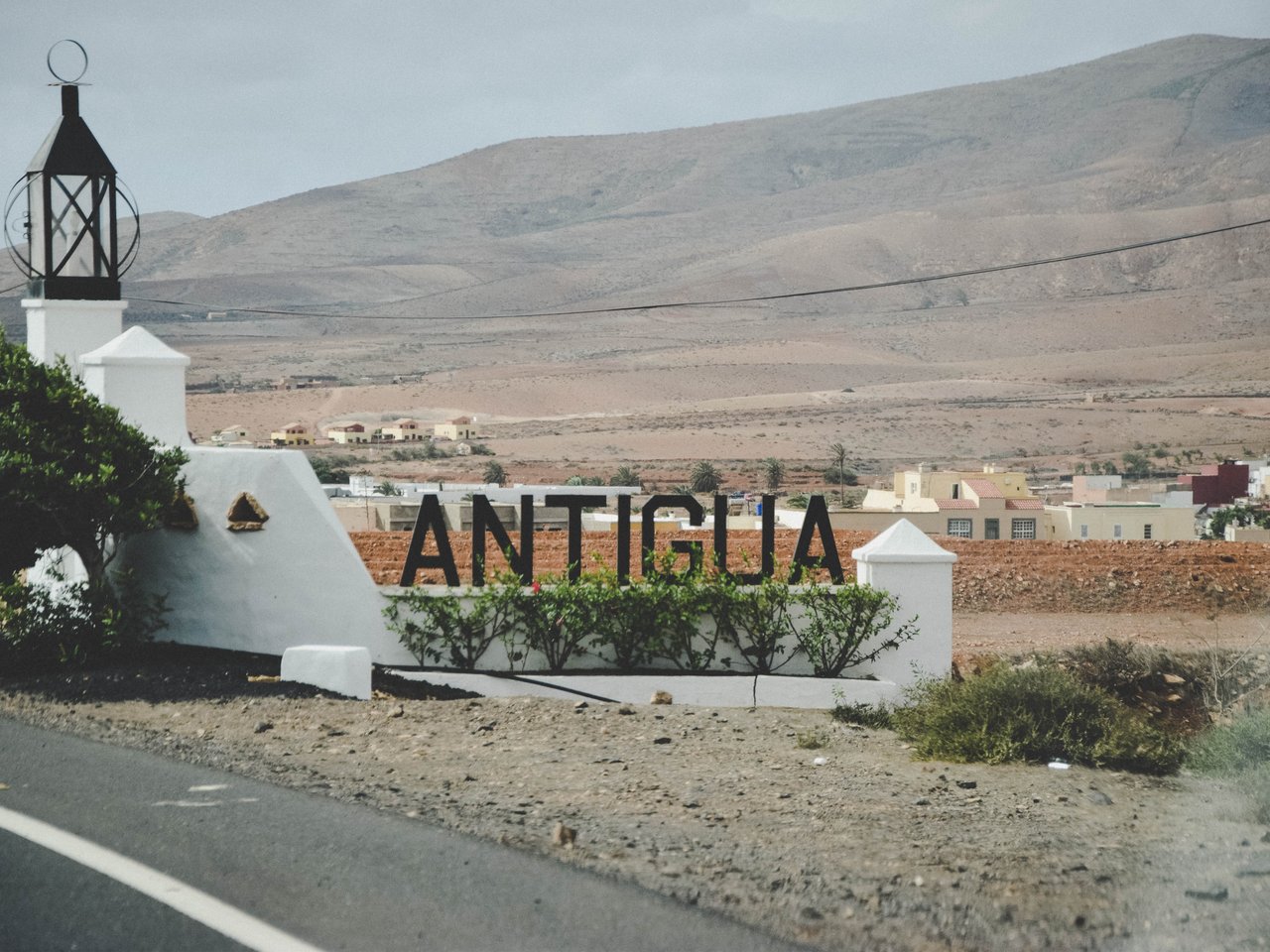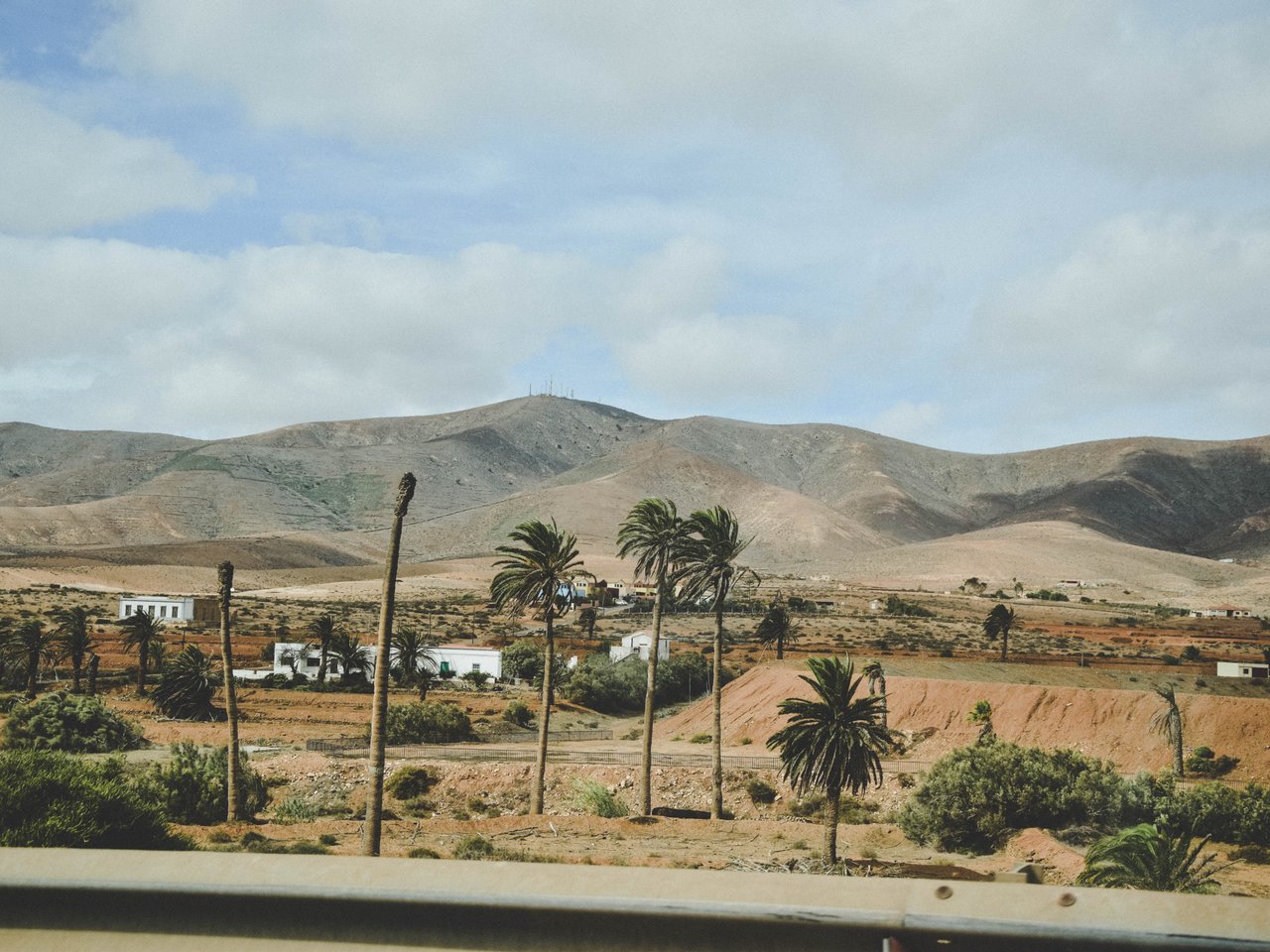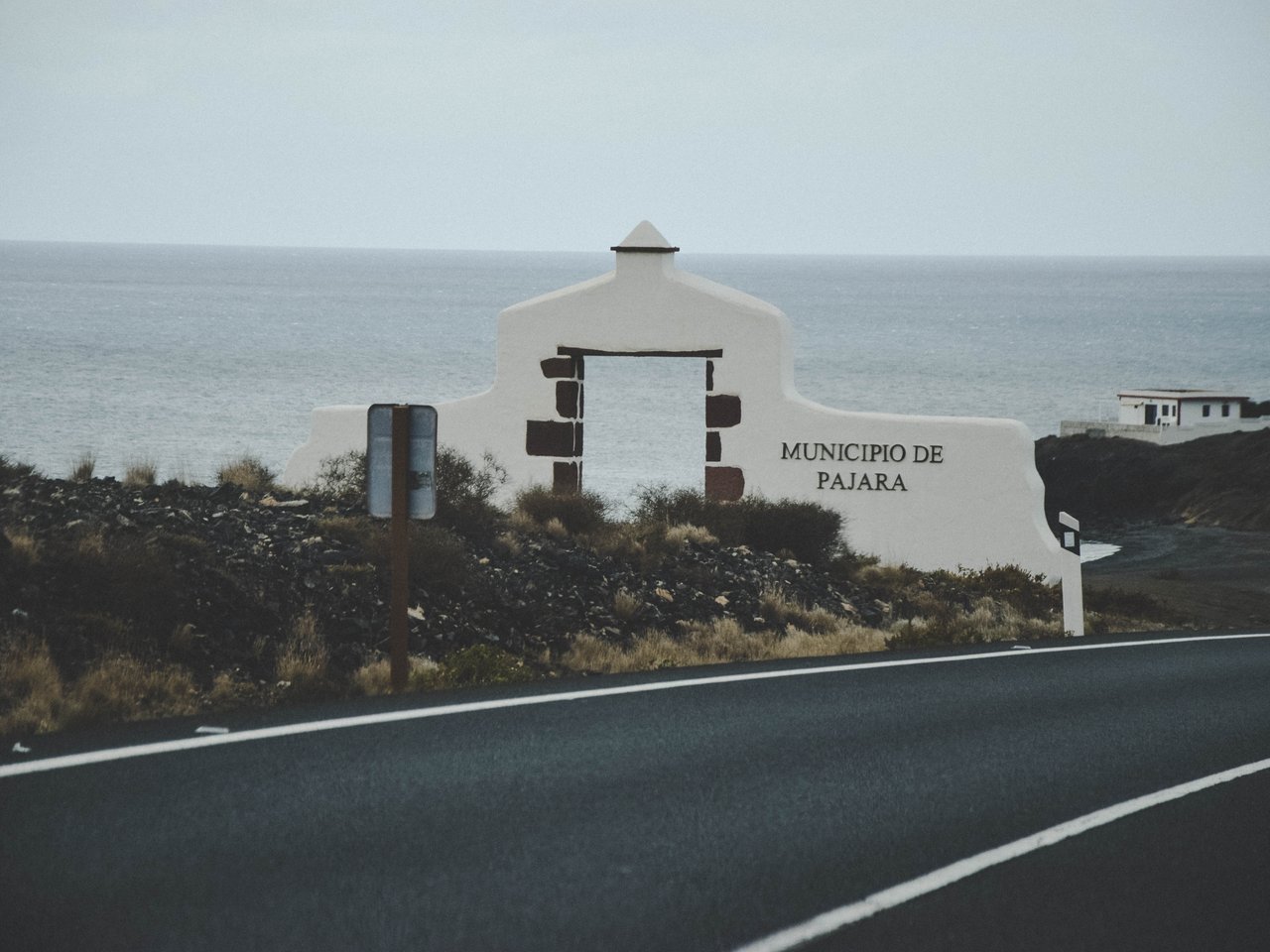 After a little more than an hour from El Cotiilo, there we were in the Oasis park in La Lajita, on the Southern part of the island.
To tell you the truth, I am not a big supporter of zoos and circuses where people include animals, however we decided to give the Oasis a try, because we read about it and how the main aim of the park was to protect some endangered species from instinction and help the animals in rehabilitation so that they can return to their natural habitat.
The park is really huge and outstanding, most of the animals have  beautiful big living areas and it is definitely a thrill seeing some animals for the first time ever.
Nontheless, it will always remain not natural to me and something that is not close to my heart, but it is a better option sometimes to live perhaps this way for some species than for them to be threaten in their natural habitats, being  exposed to the dangers posed by humans and breed them in captivity.
The saddest part, though, was to see my dear elephants all alone and so sad and the safari experience the park offers with camel rides. The description and photos depict a totally different picture than it actually is.
We bought the tickets at first for the safari tour because in my head it was a once in a lifetime experience, but once we actually saw that in action, I just felt sick to my stomach.
Two people in the saddle on one camel, each camel hooked through their chin on the one in front of her, going up the hill in what seemed to me in great pain and suffering.
Long story short, we did not go on the tour.
What was memorable and so amazing to me was the flora.
The cactus park that you'll see in the photos below was so special to me and the views itself through the entire walk.
You definitely can spend a few hours in the park.
---
Entry fee: 20,00 euros.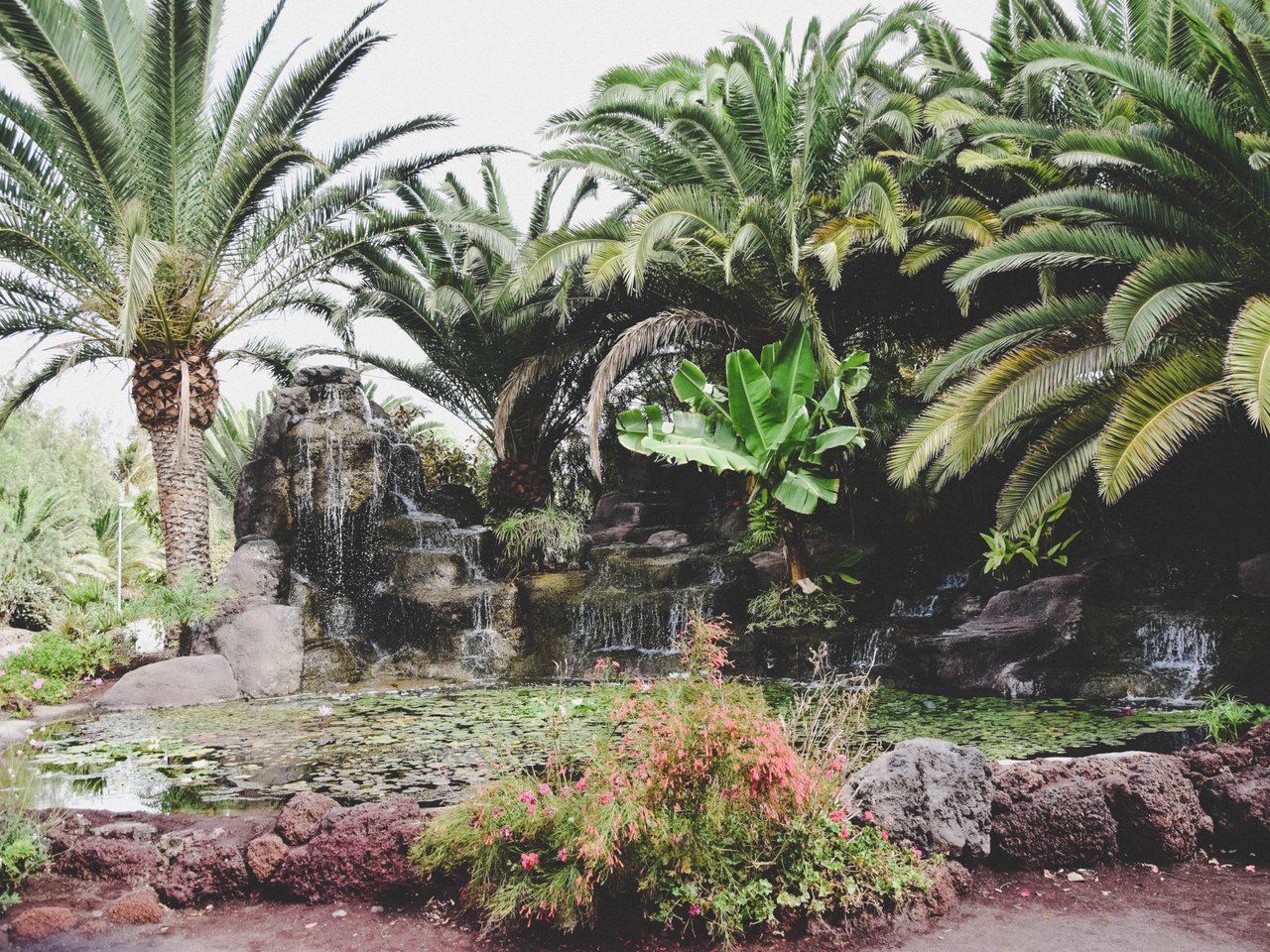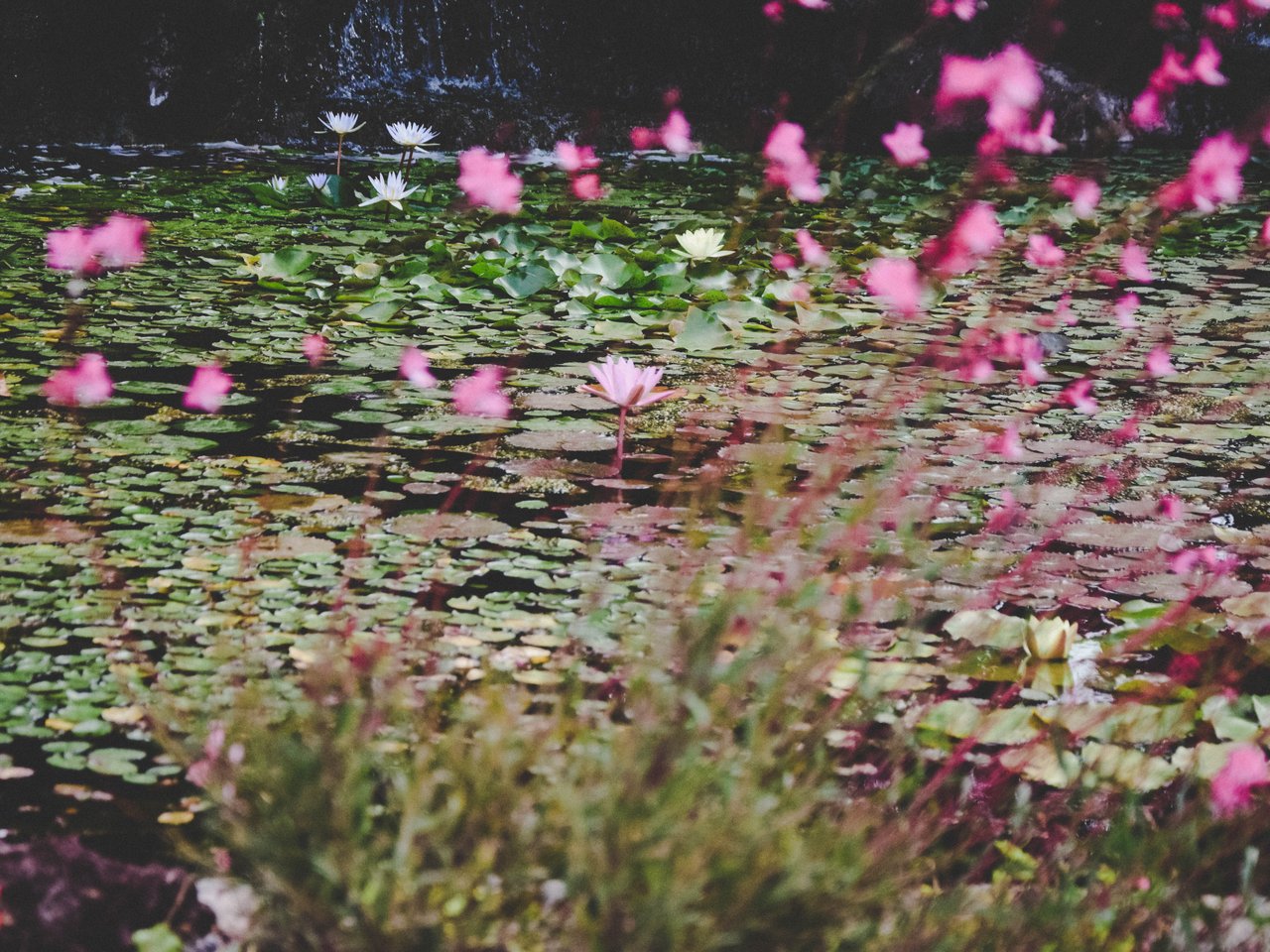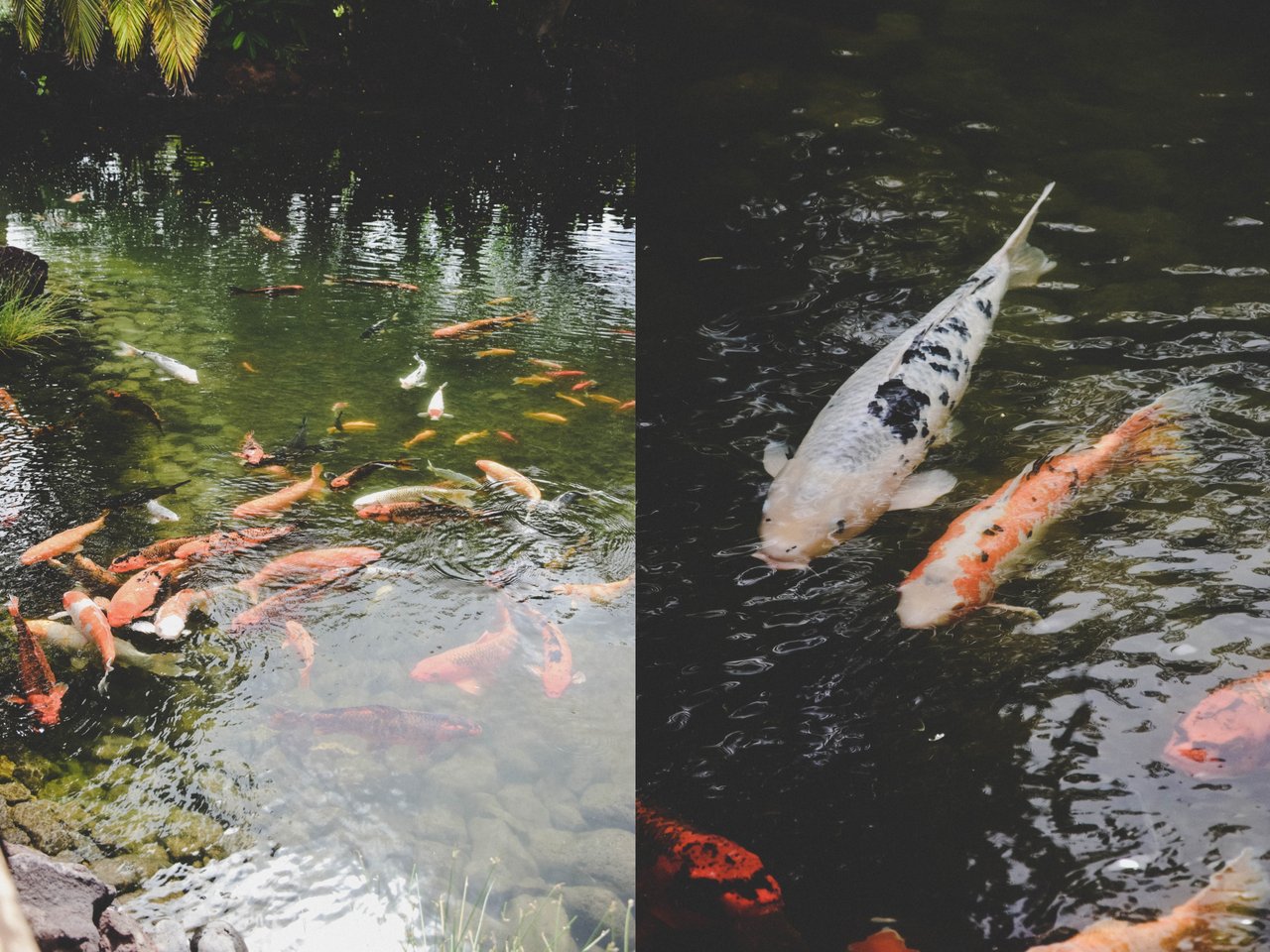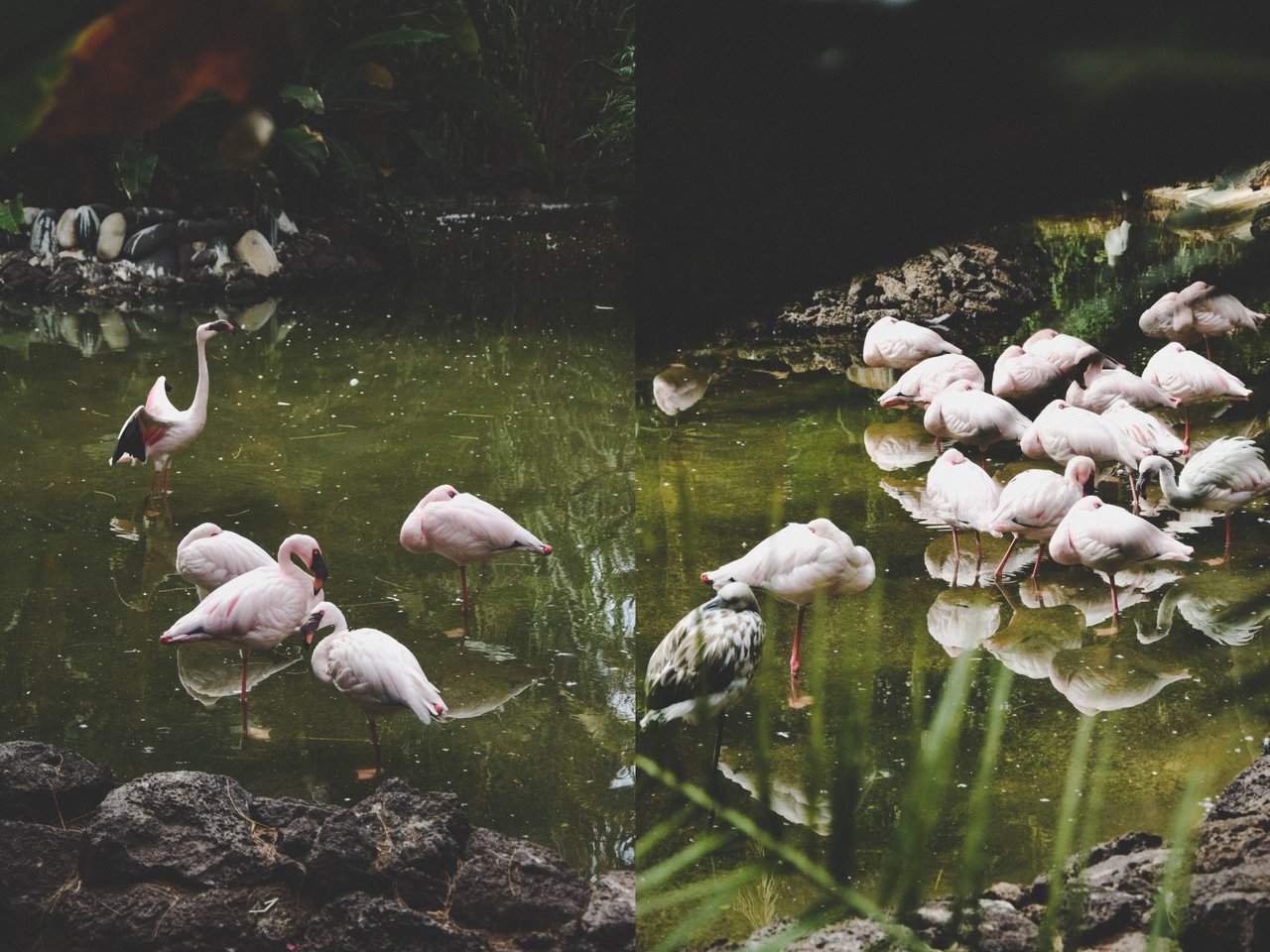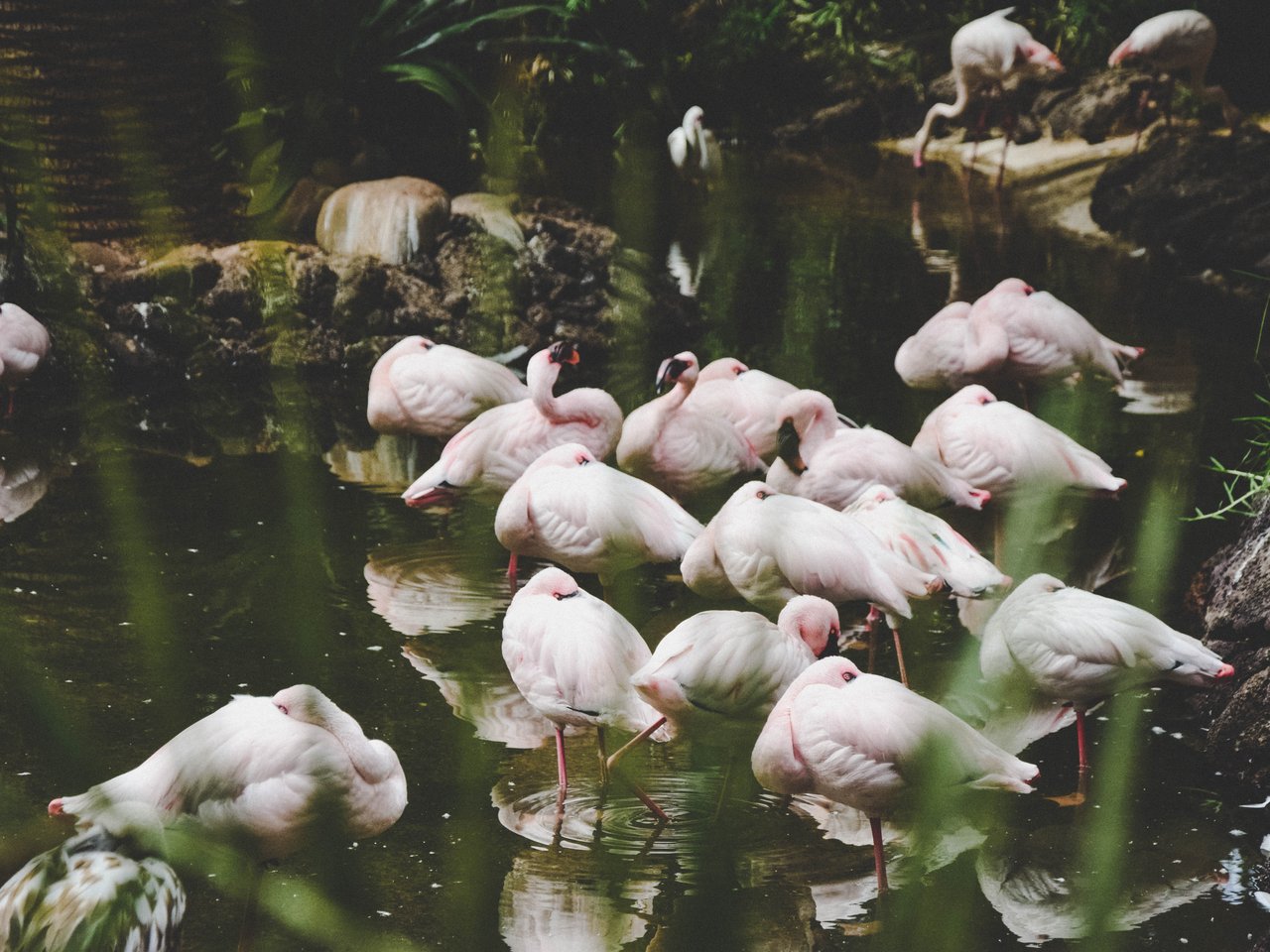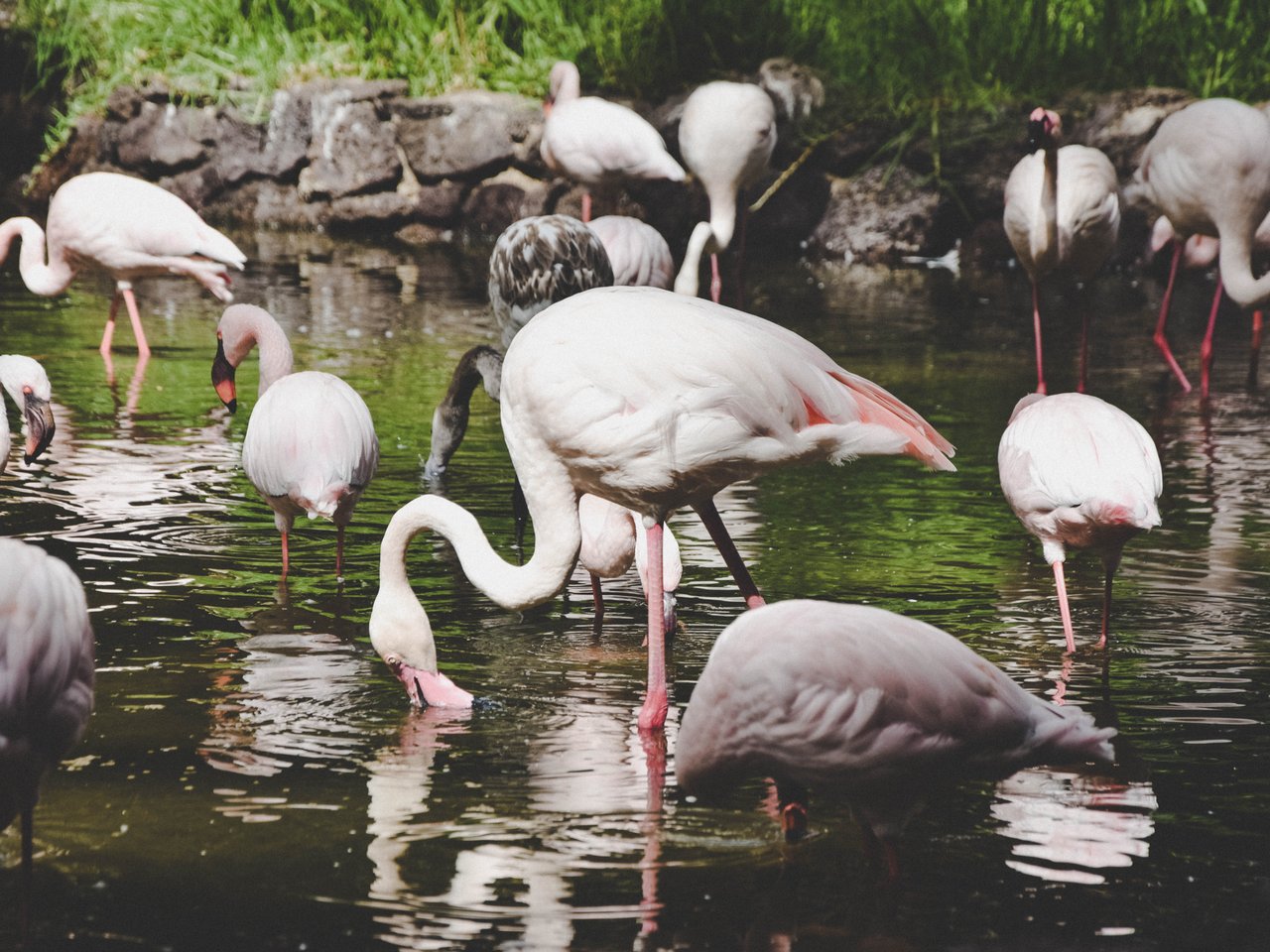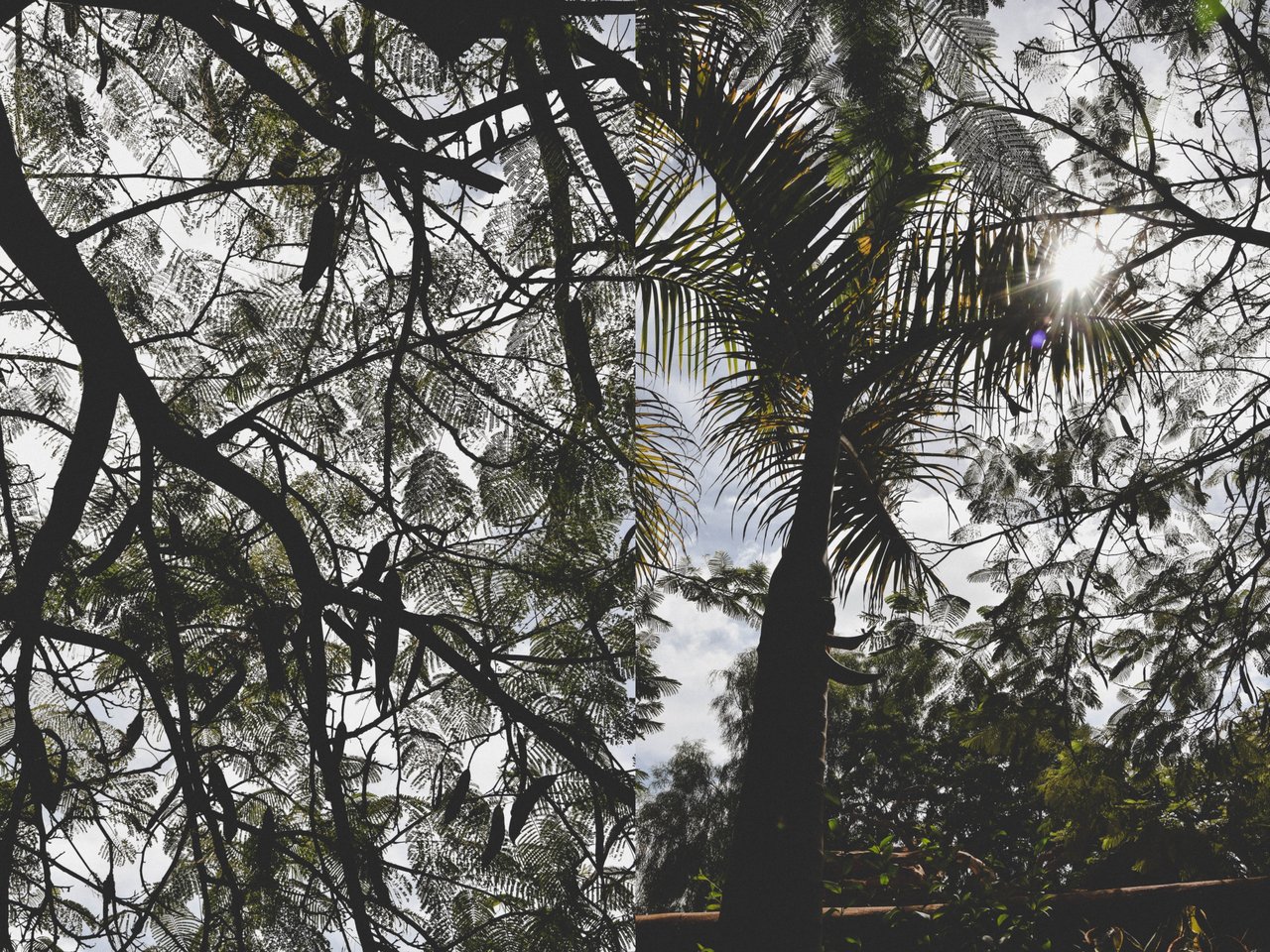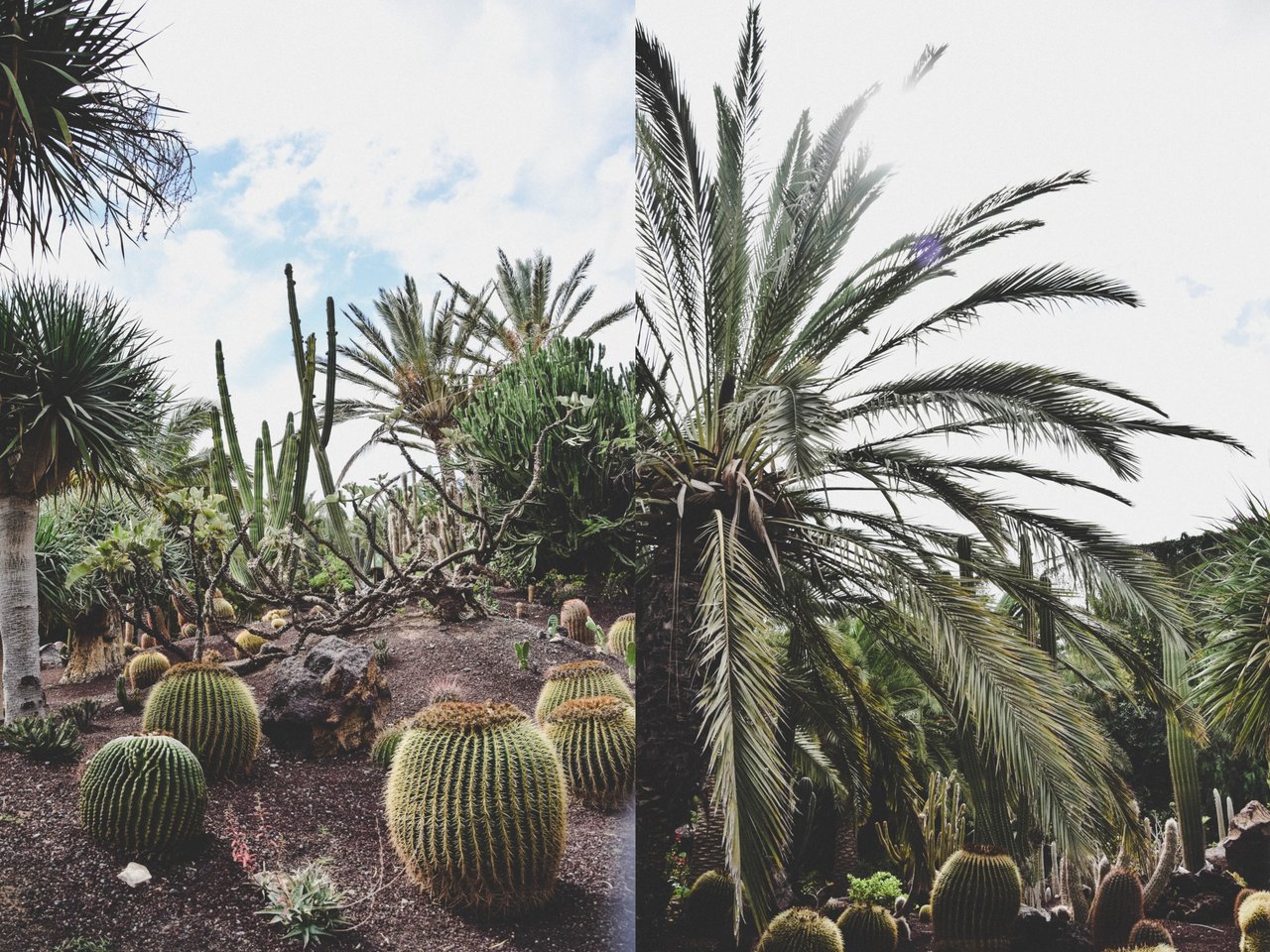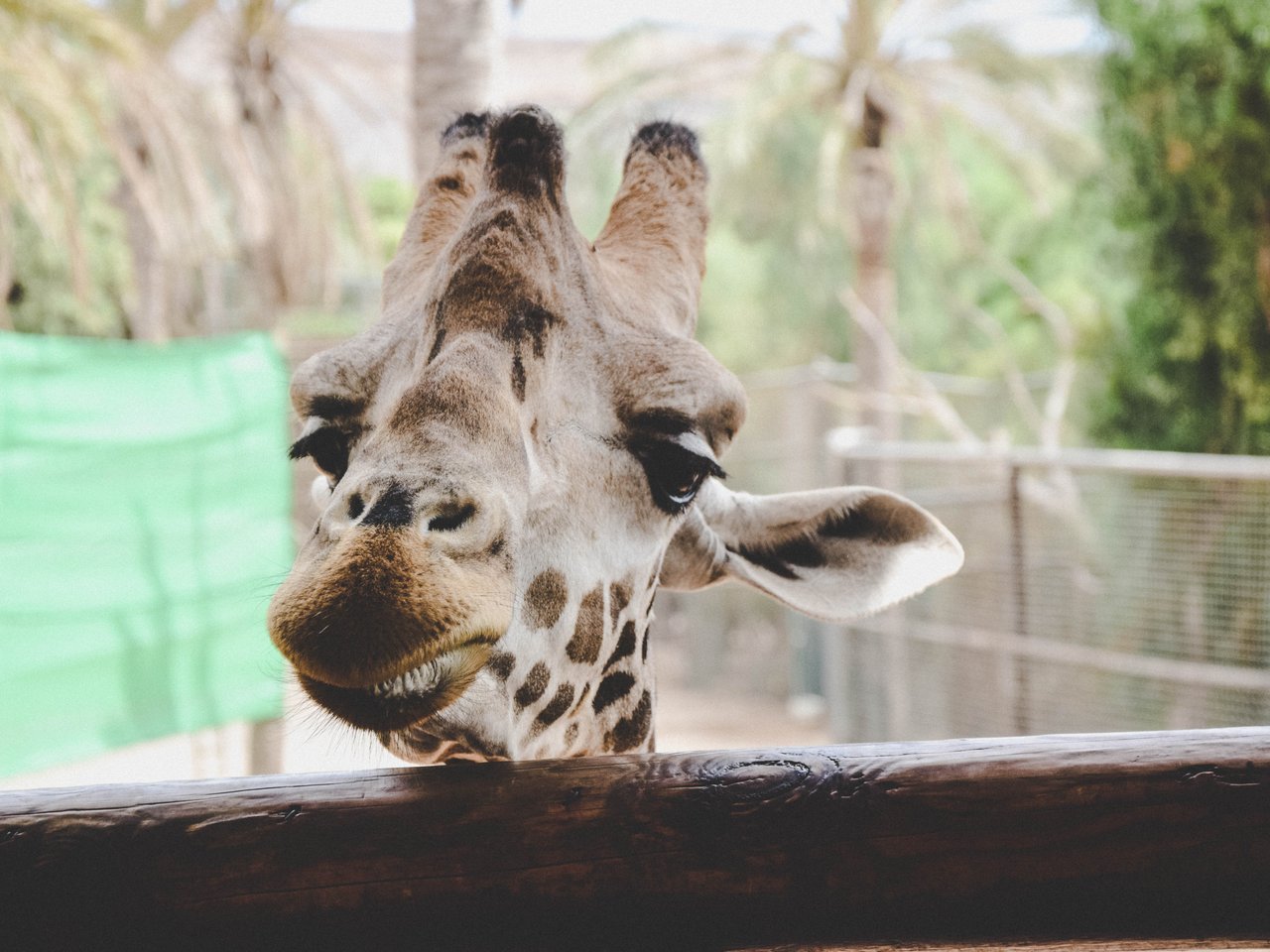 I fell in love with giraffes...elephants are my loves, but giraffes are too lovable and funny!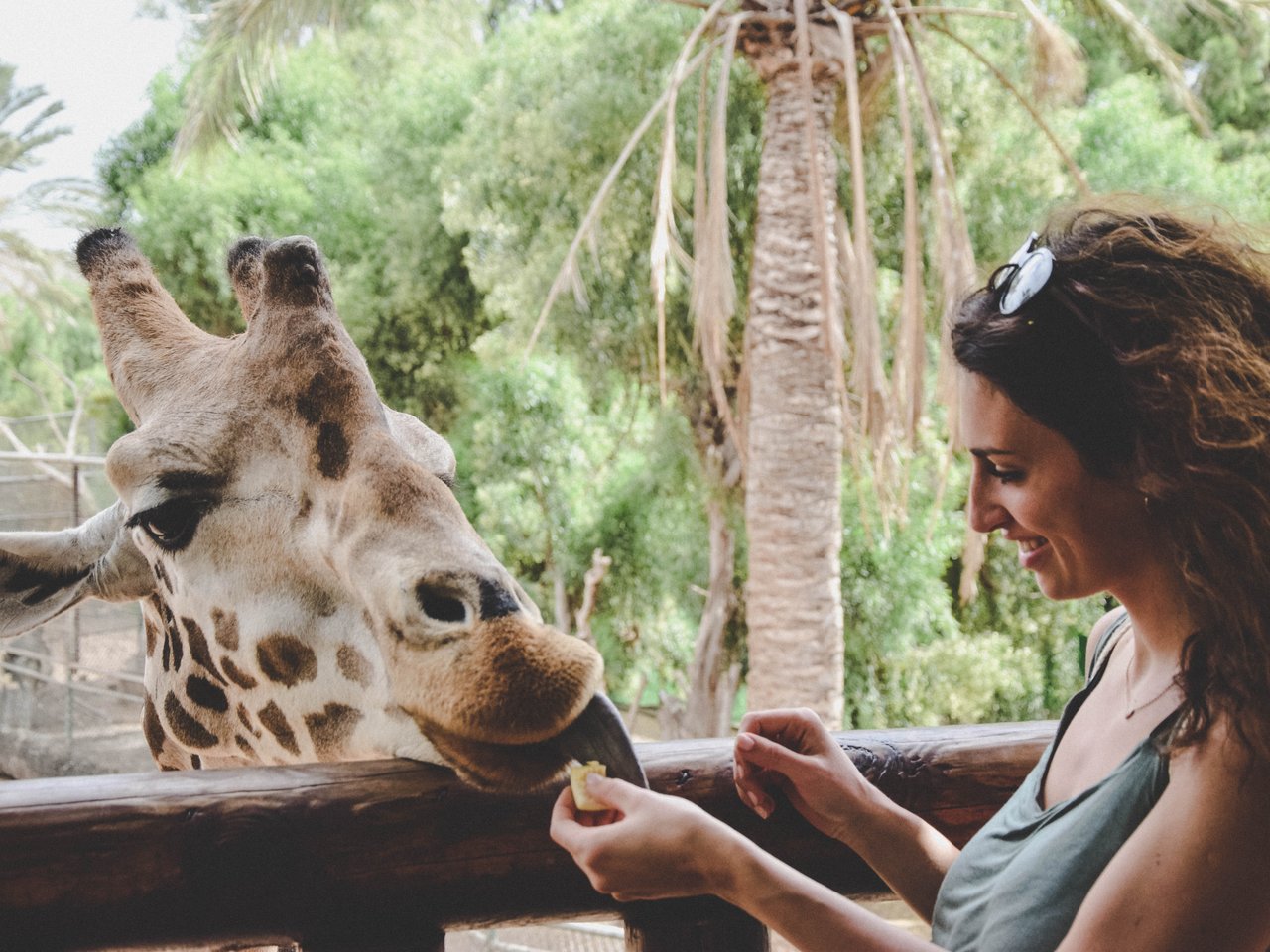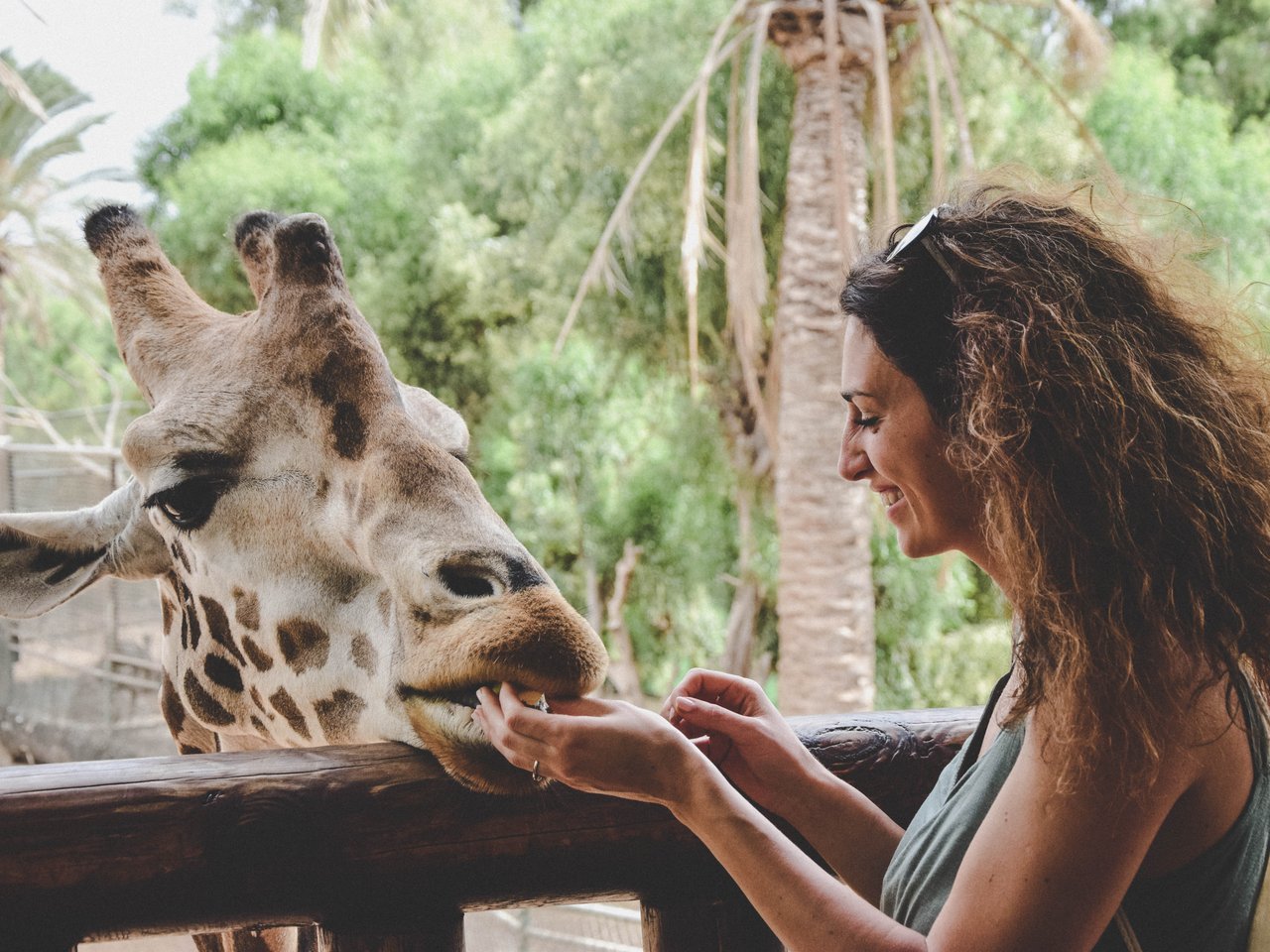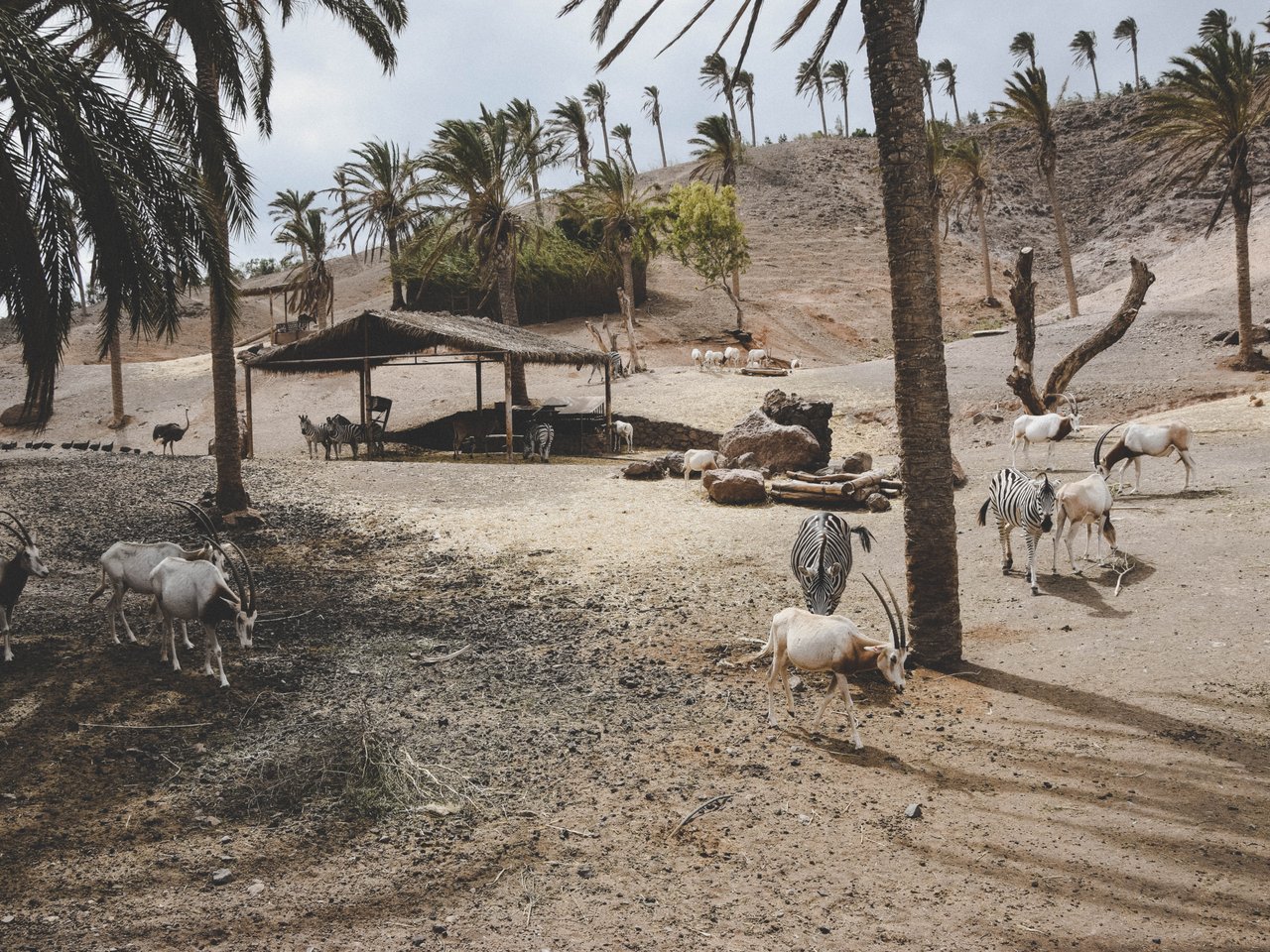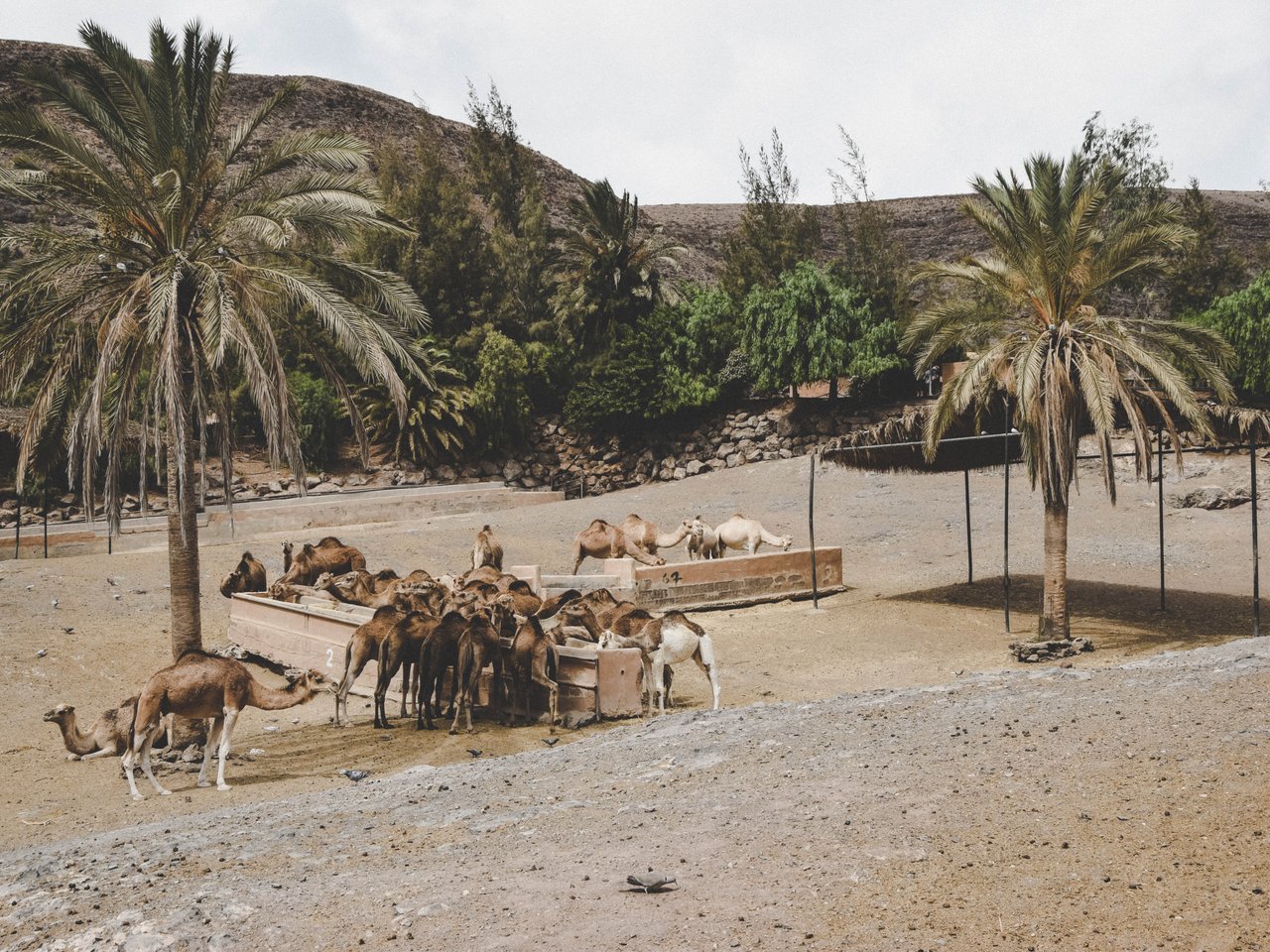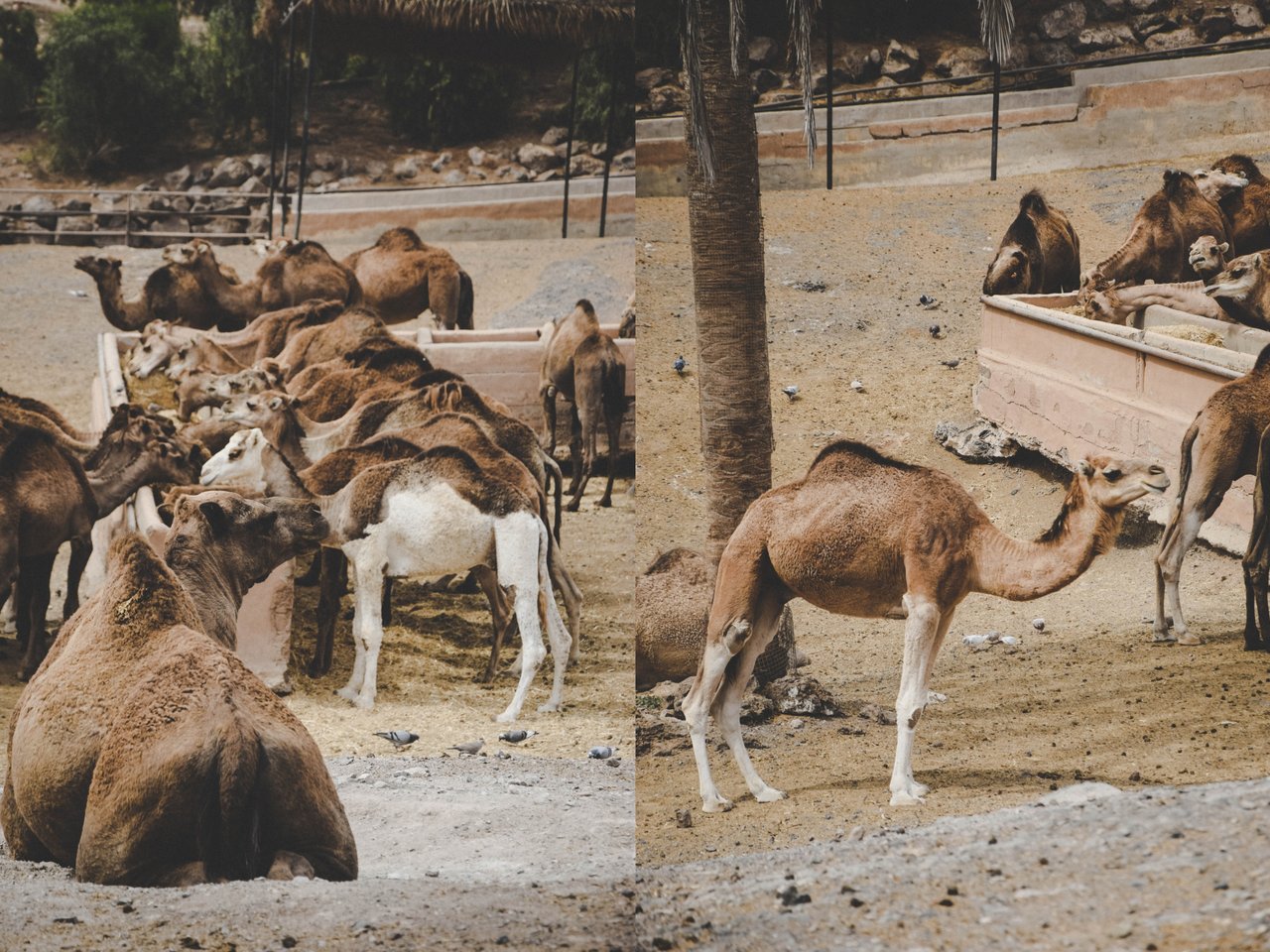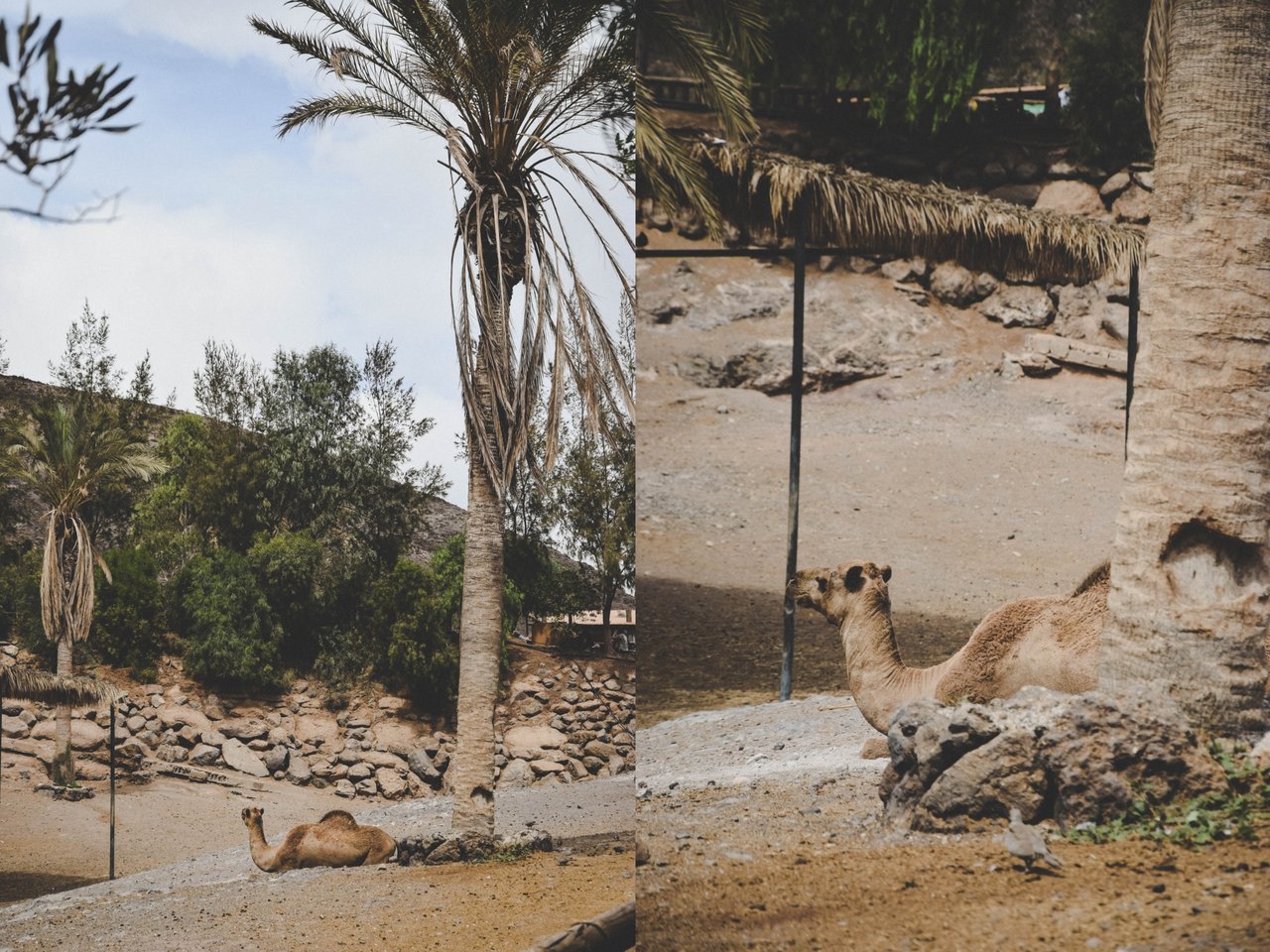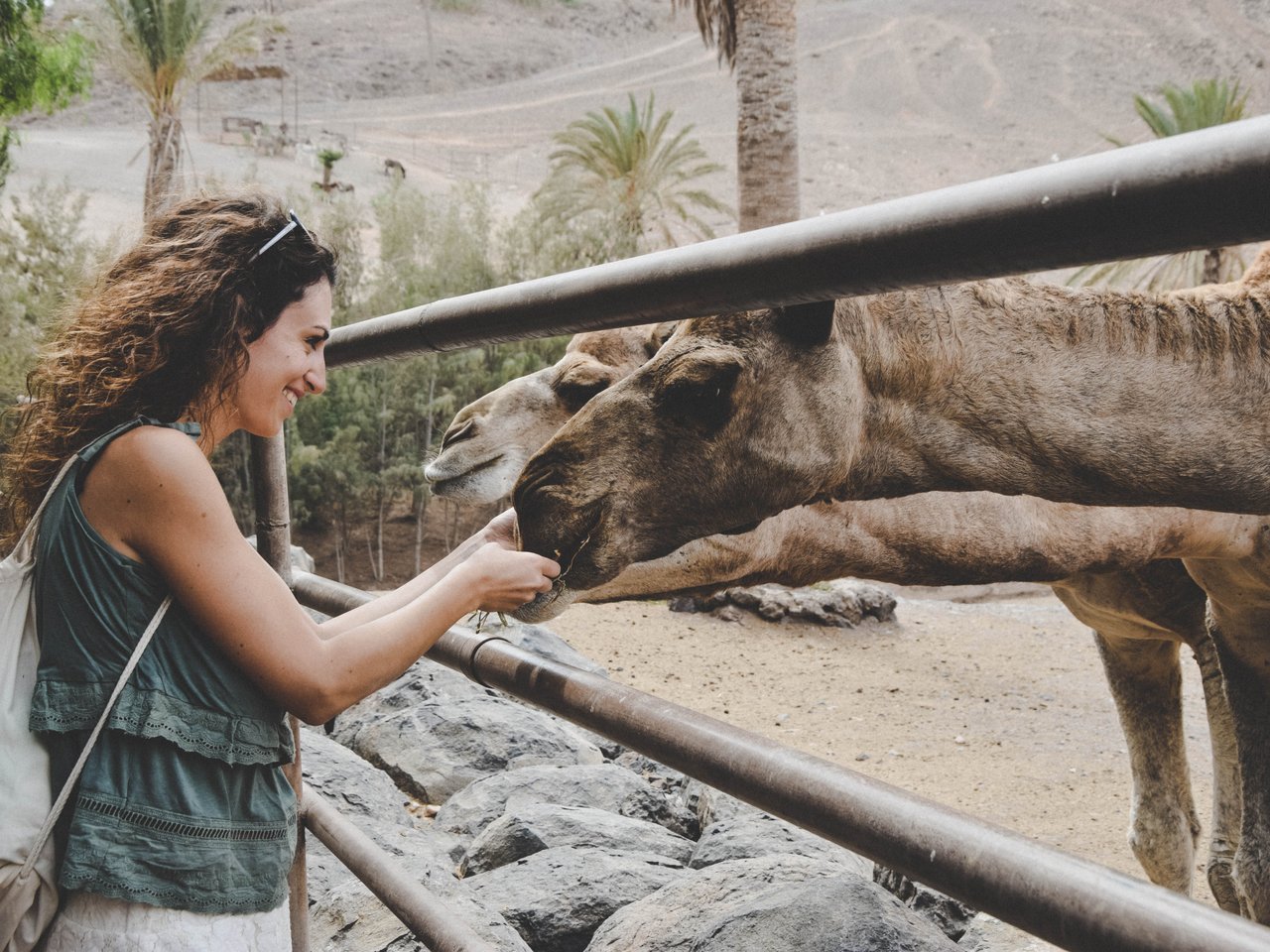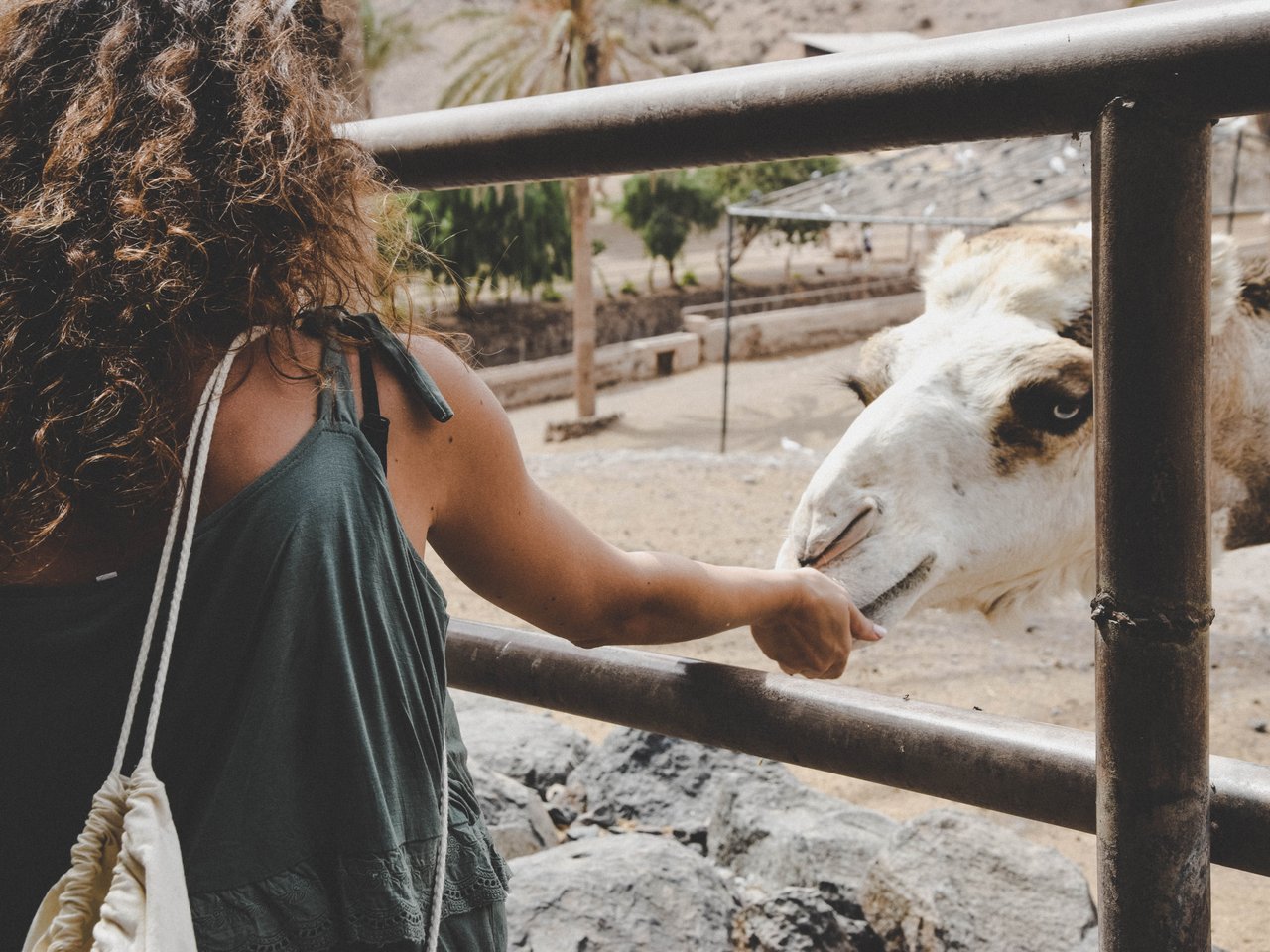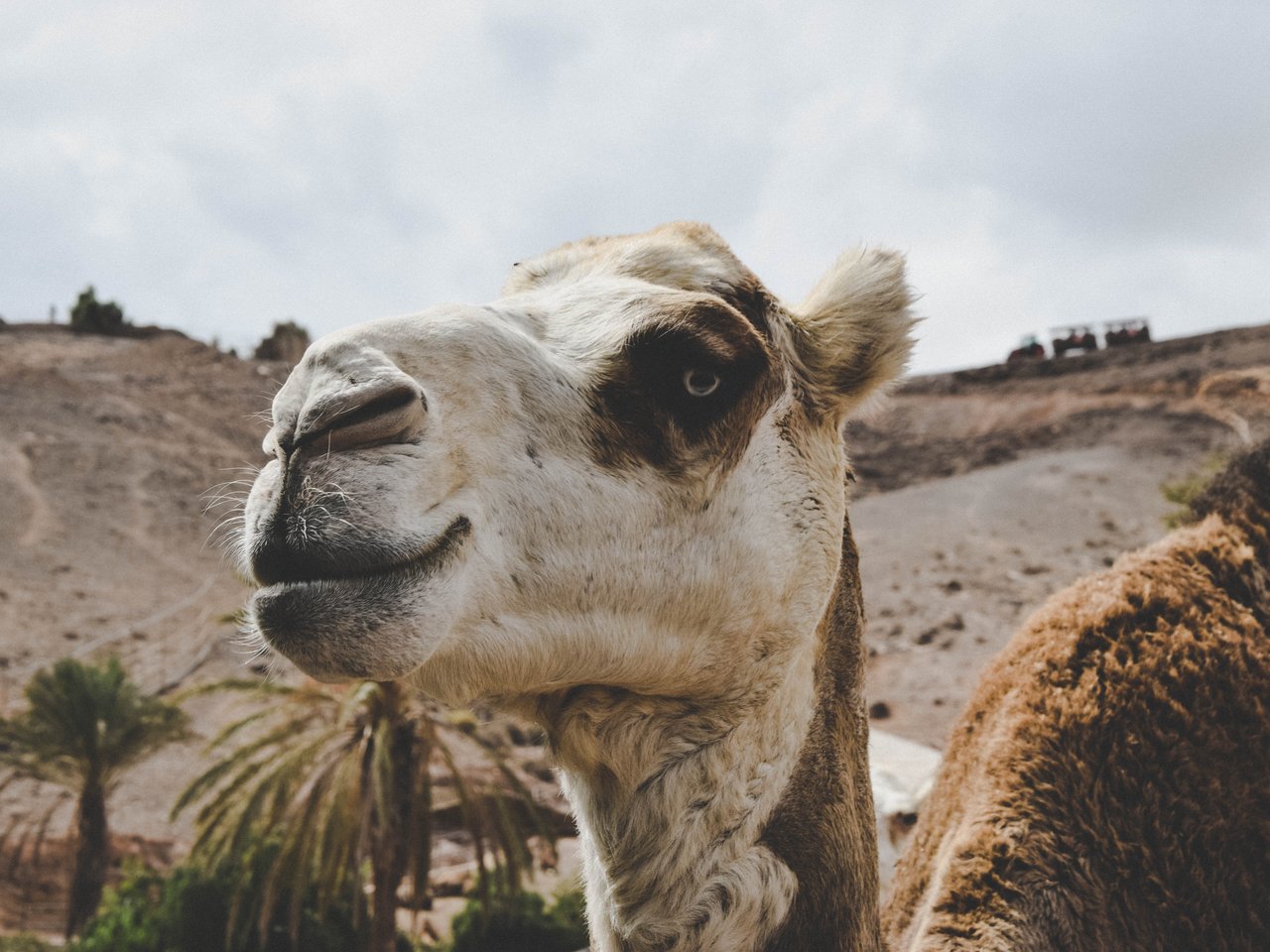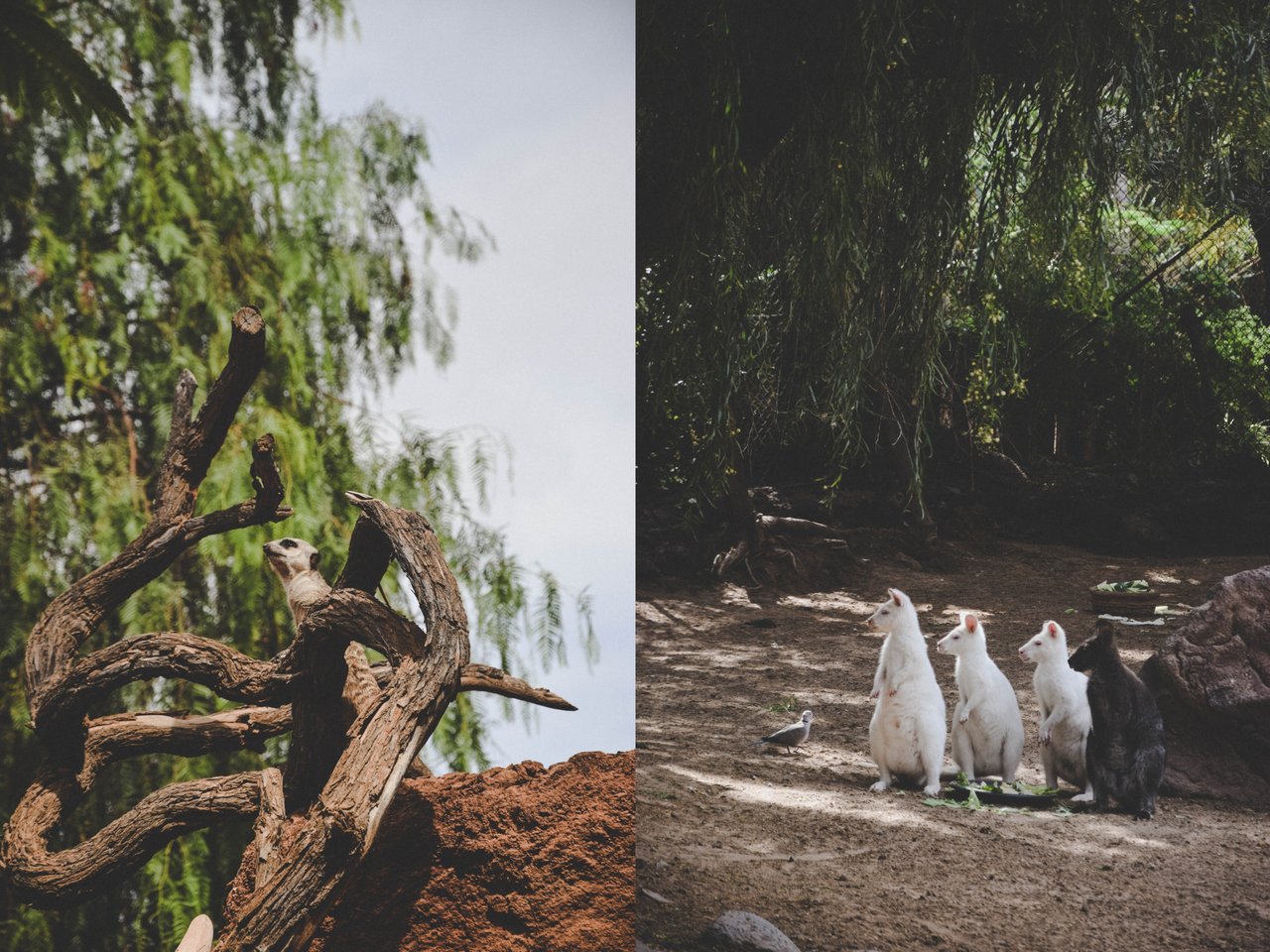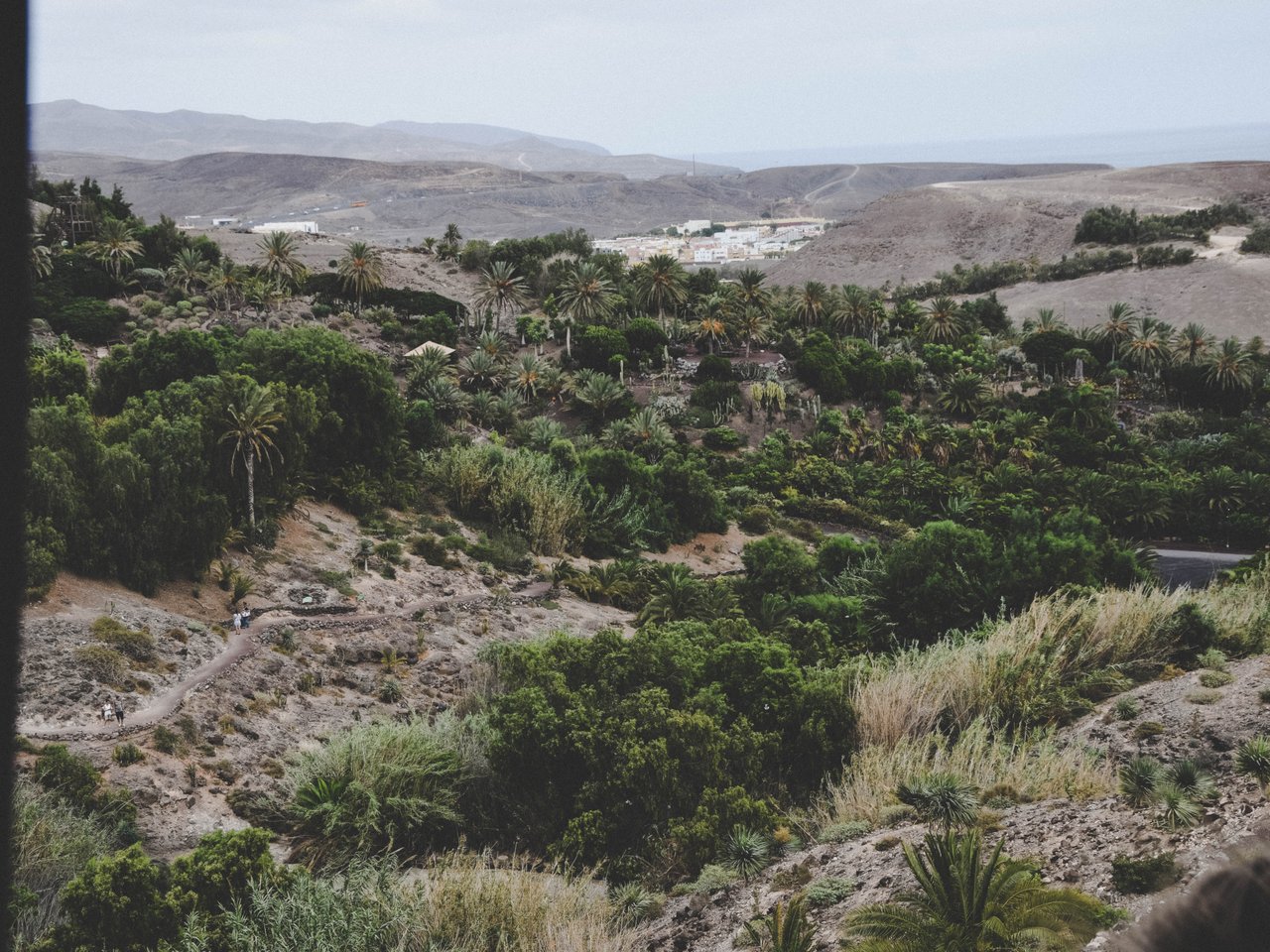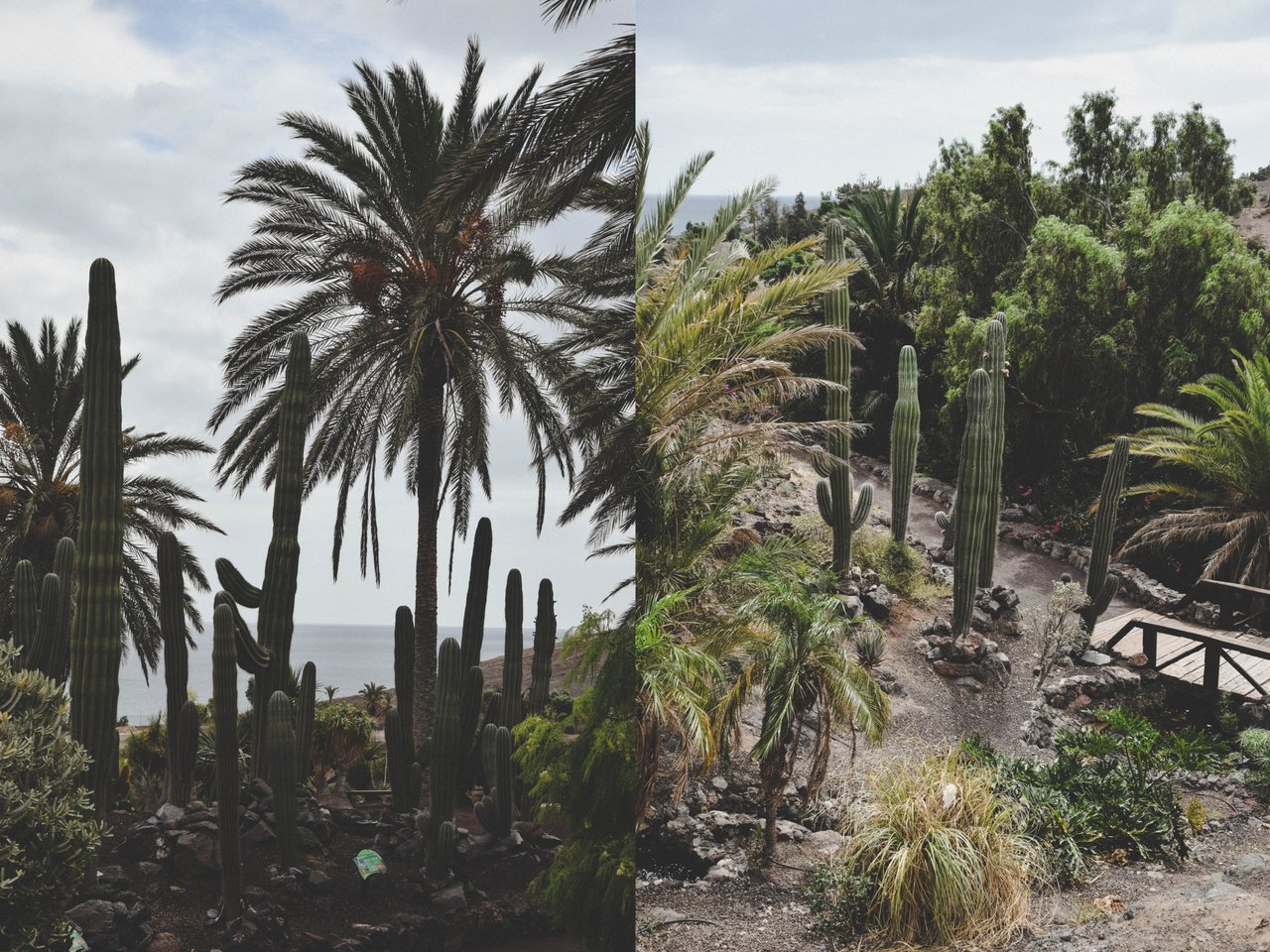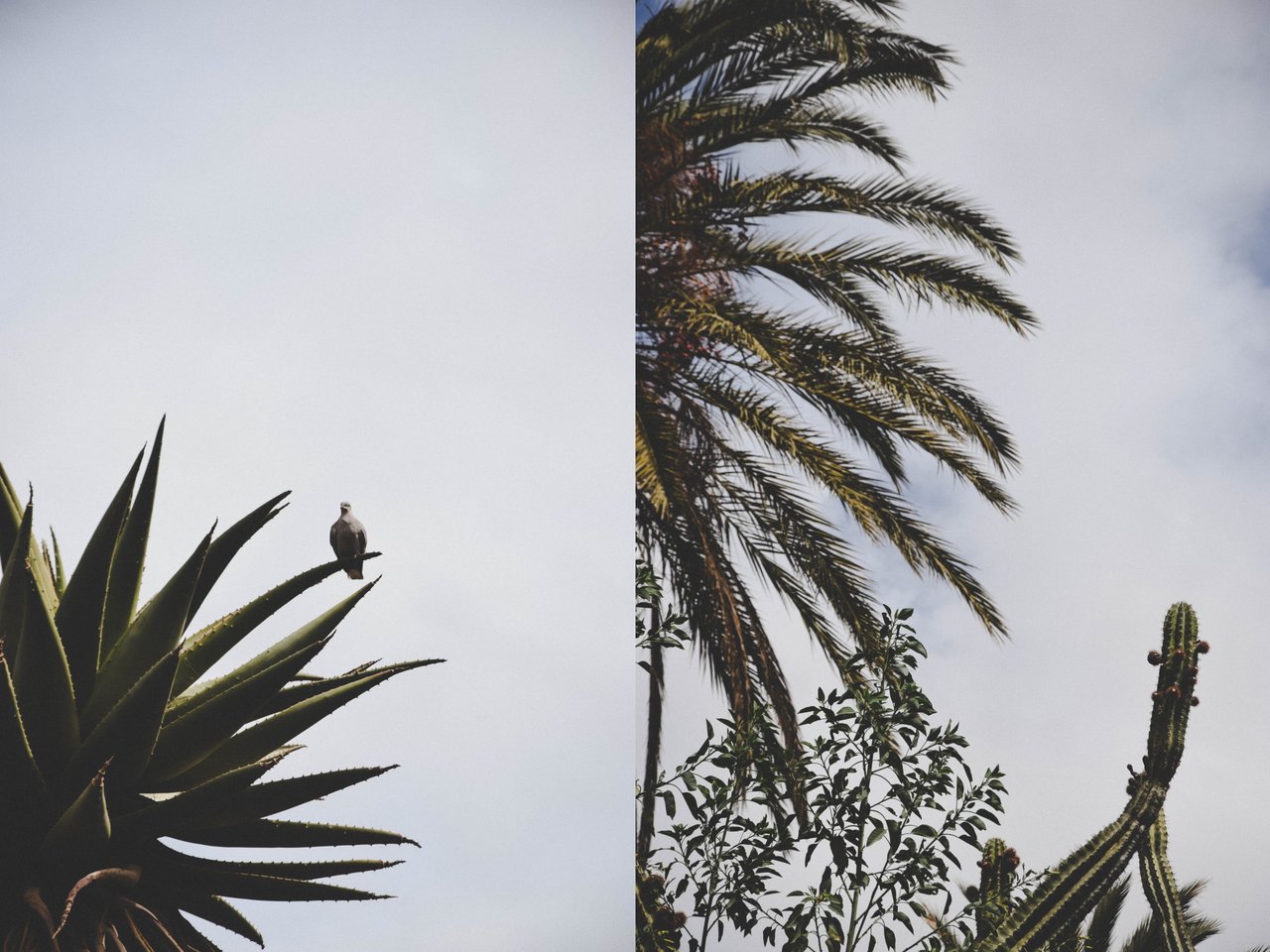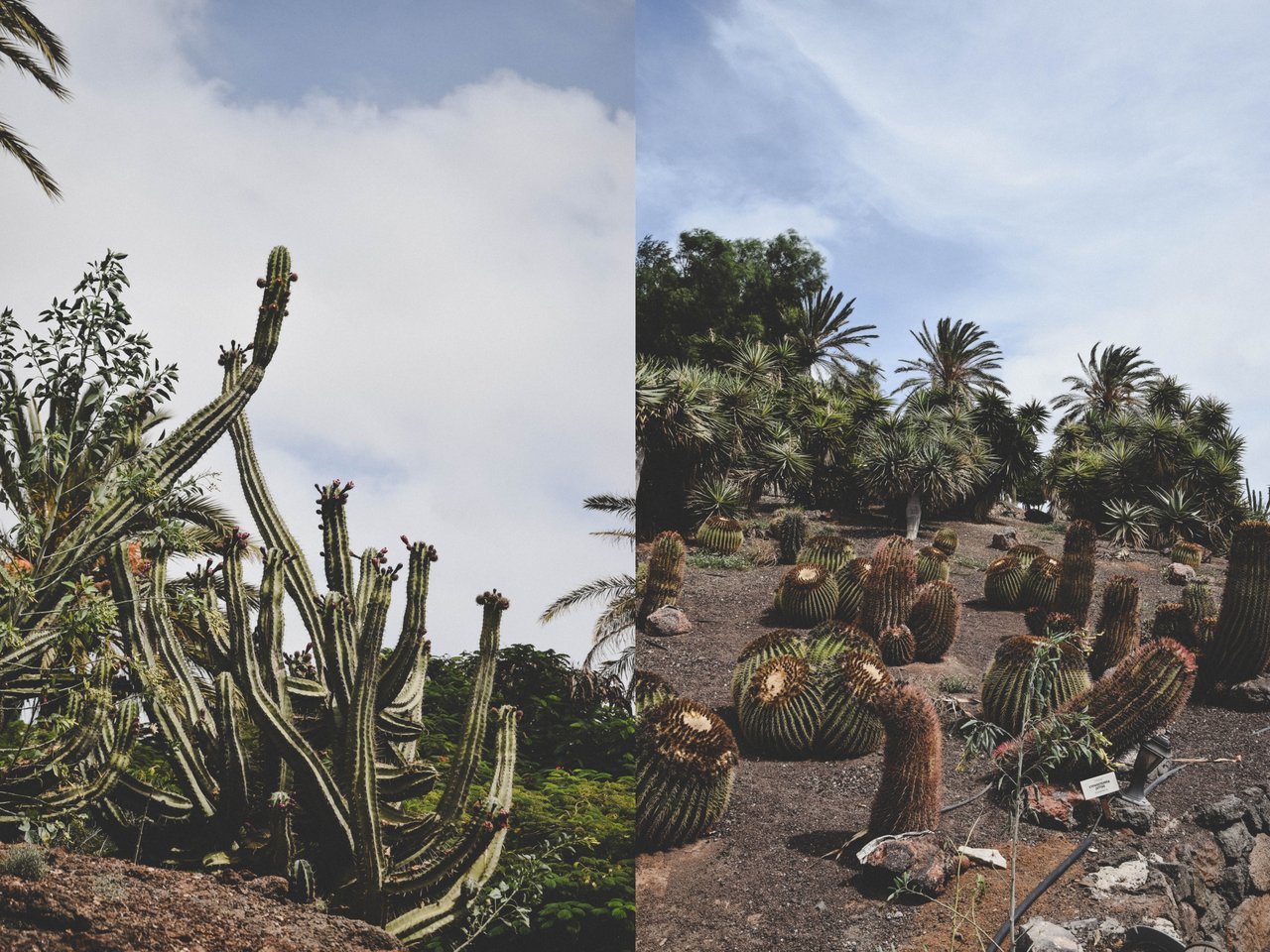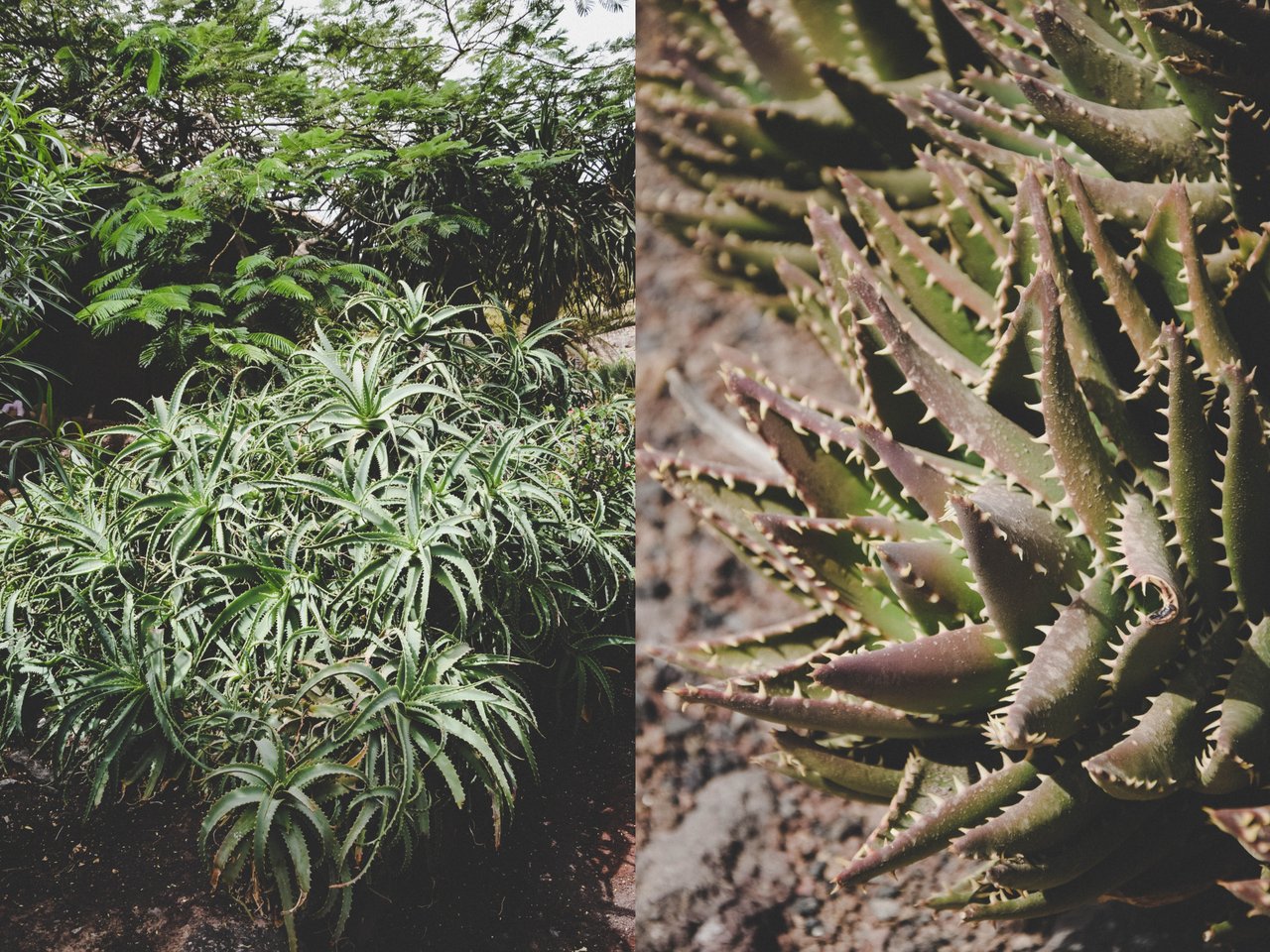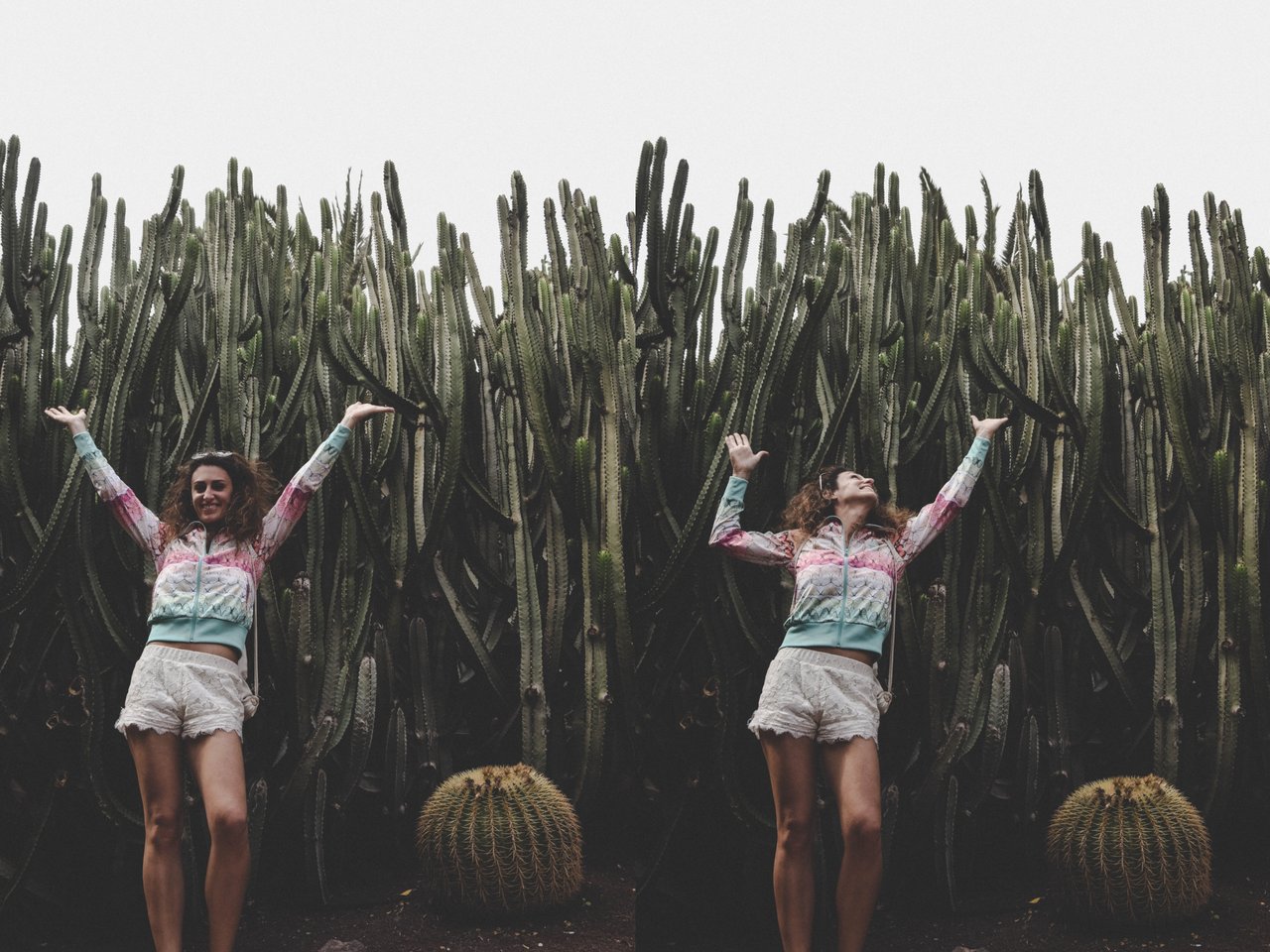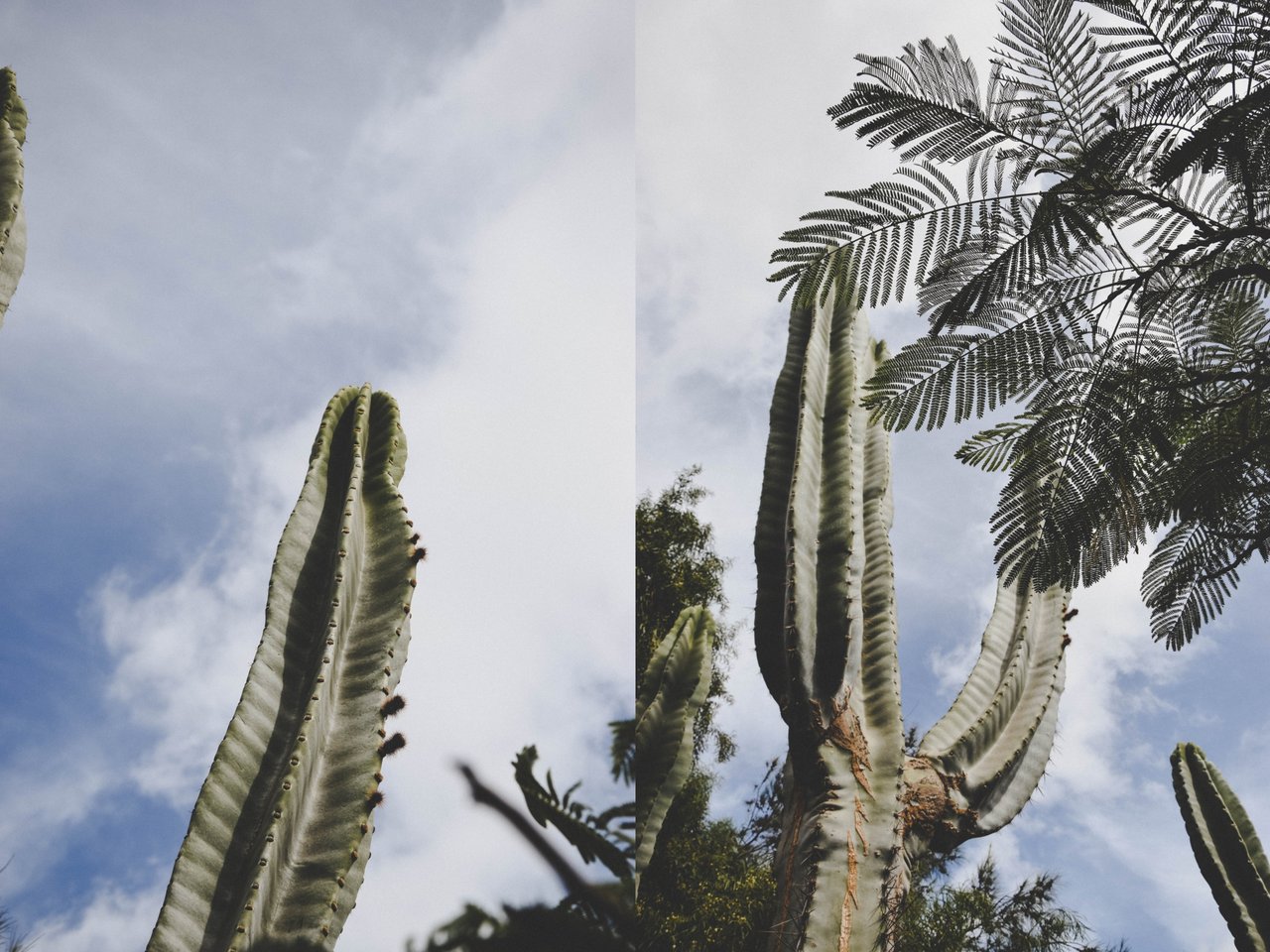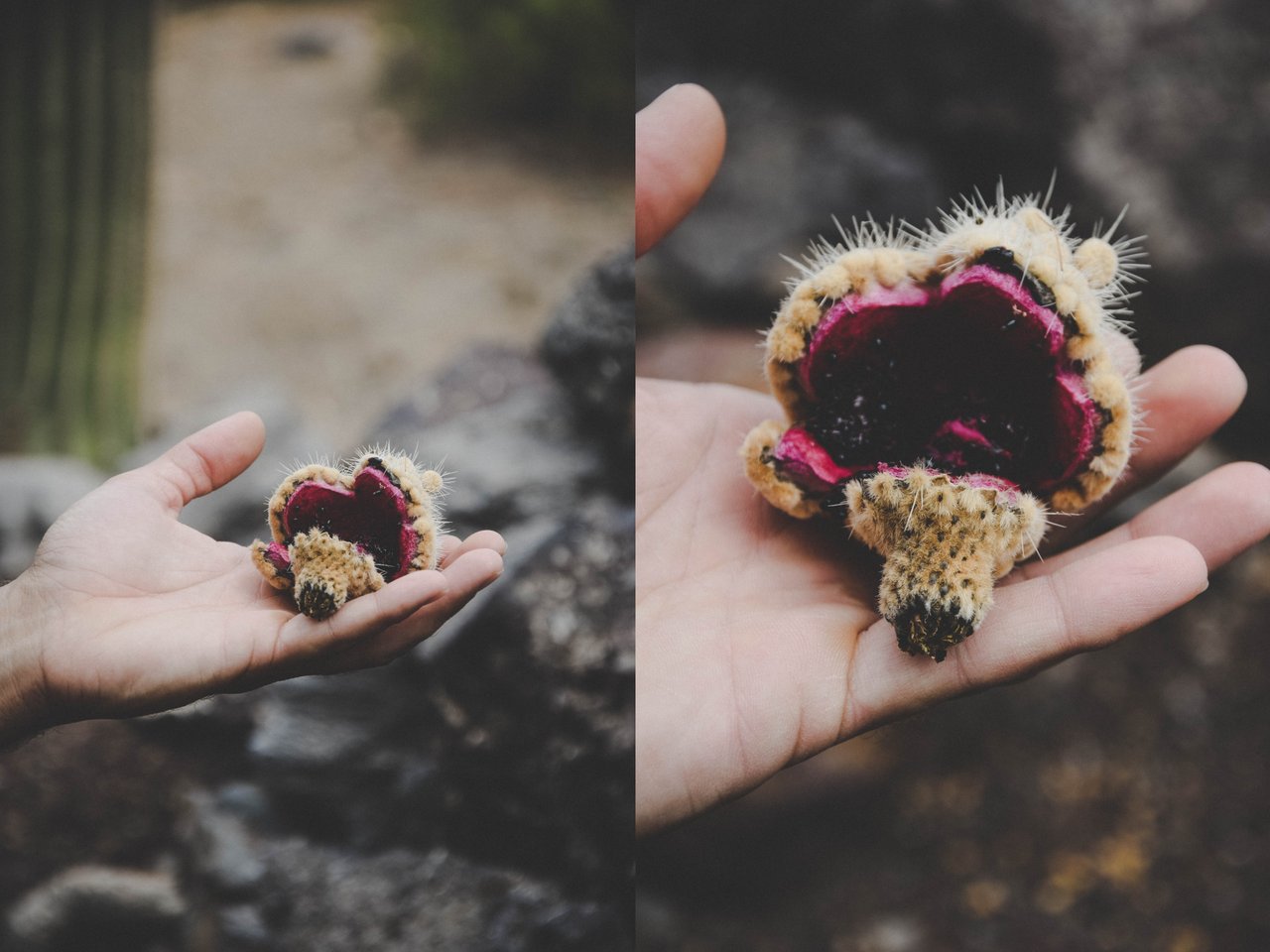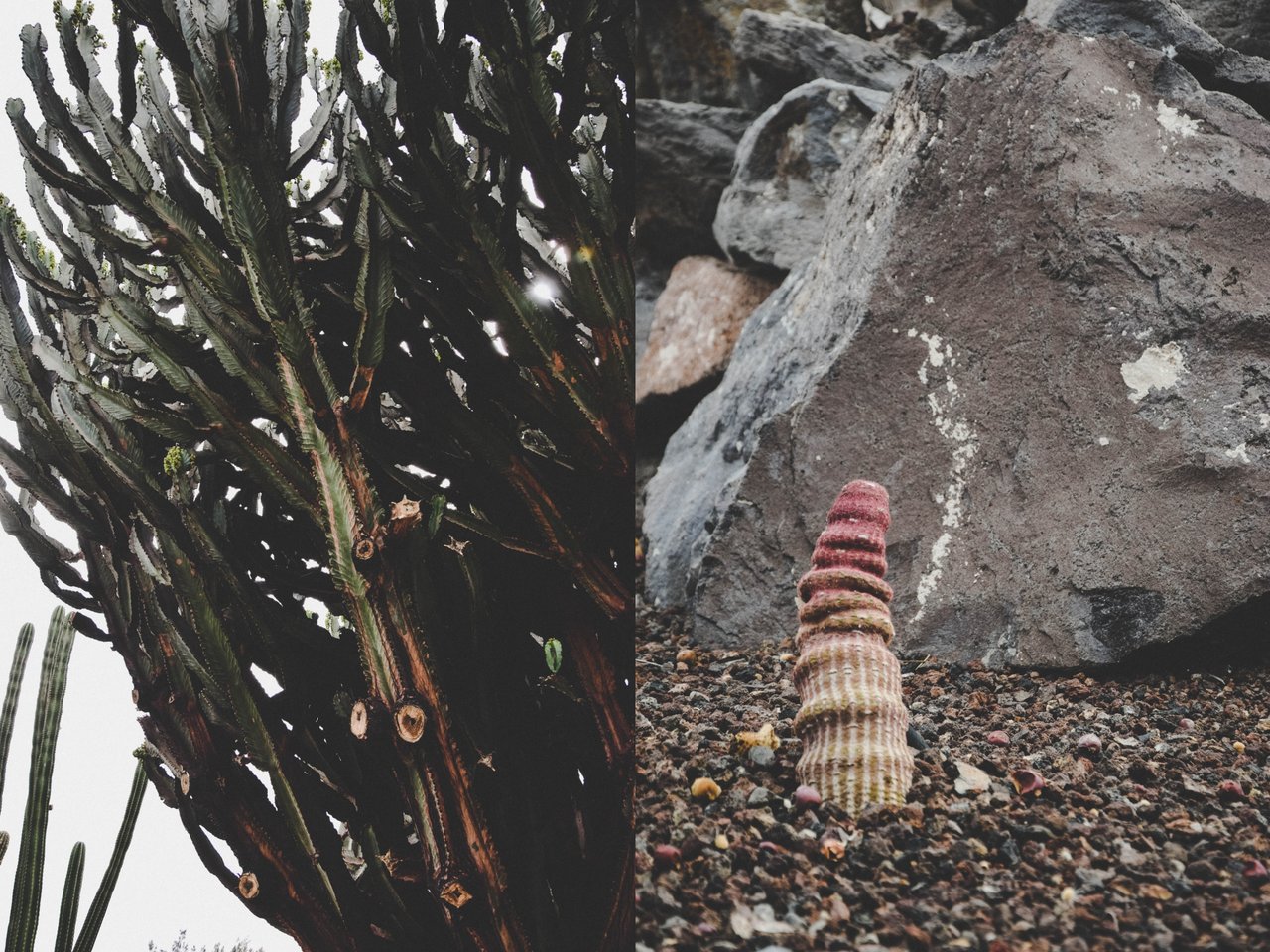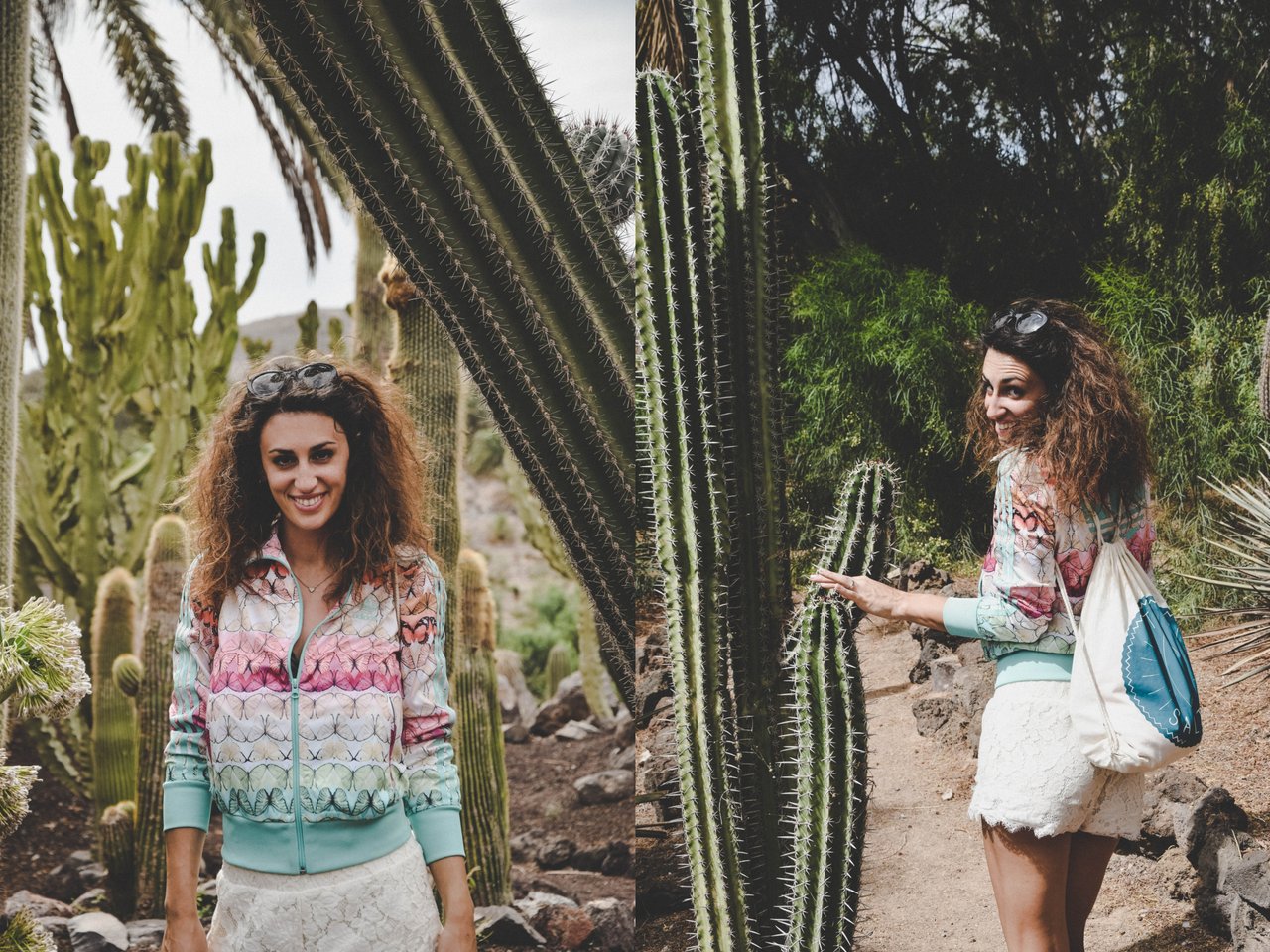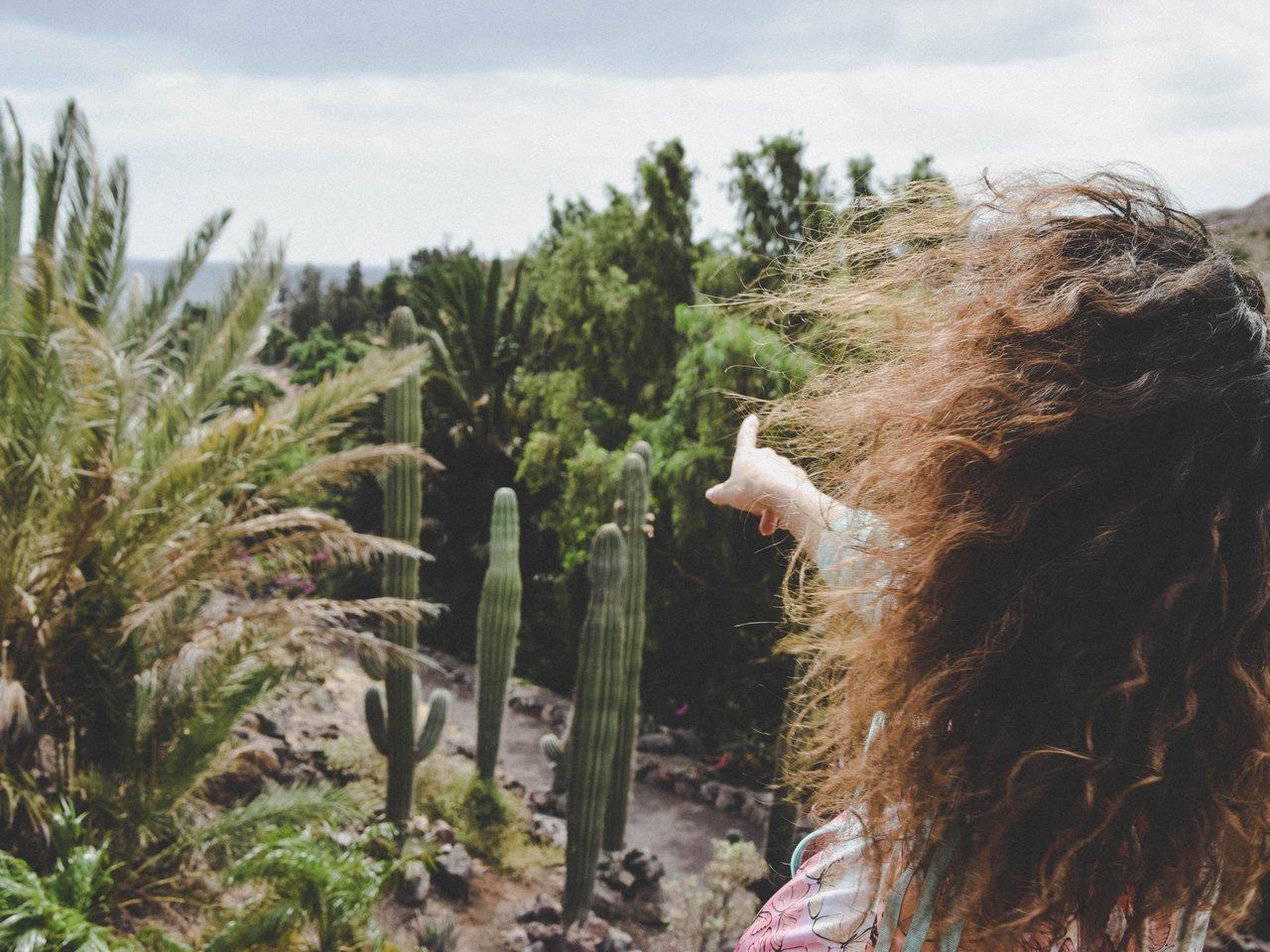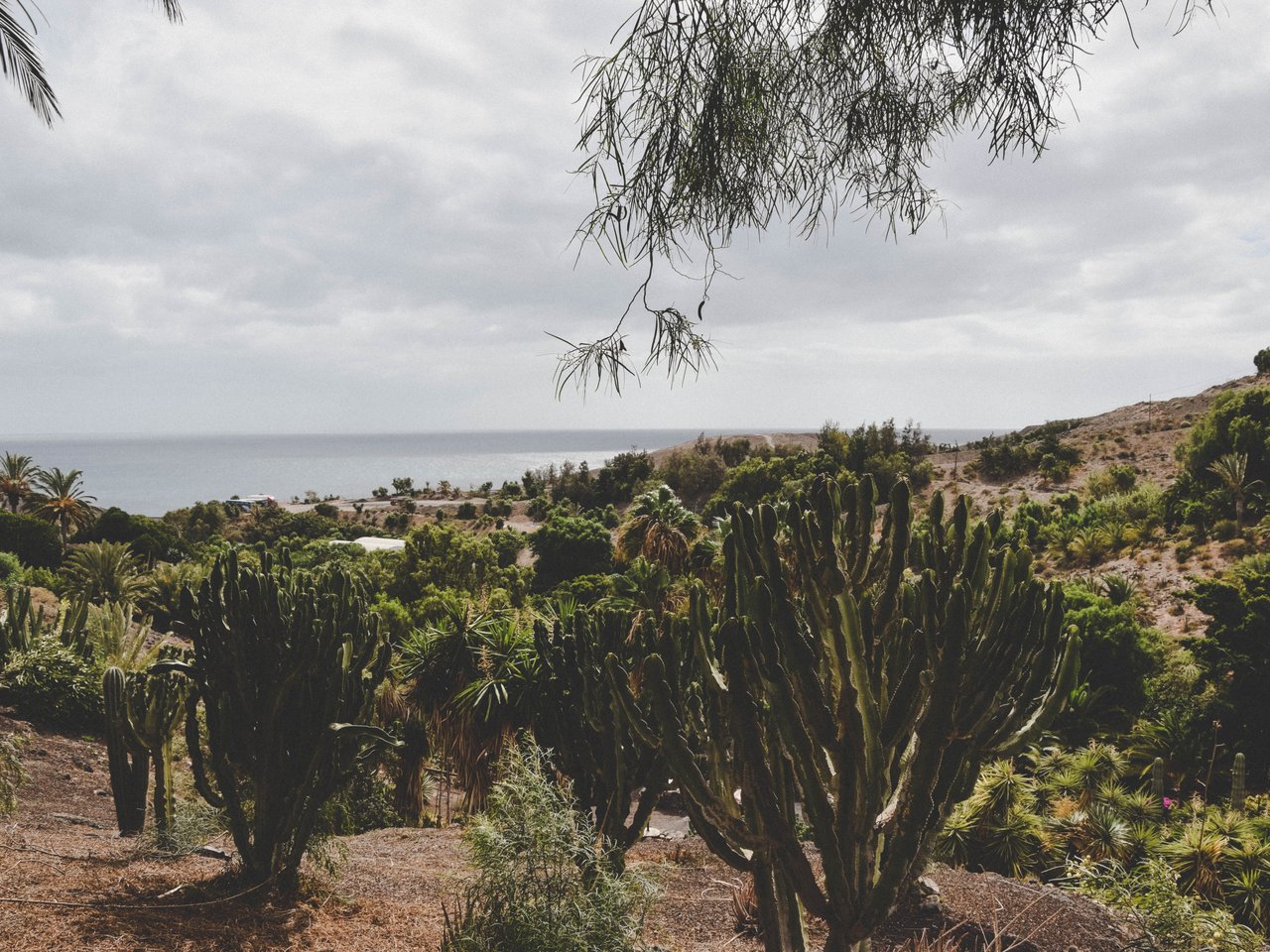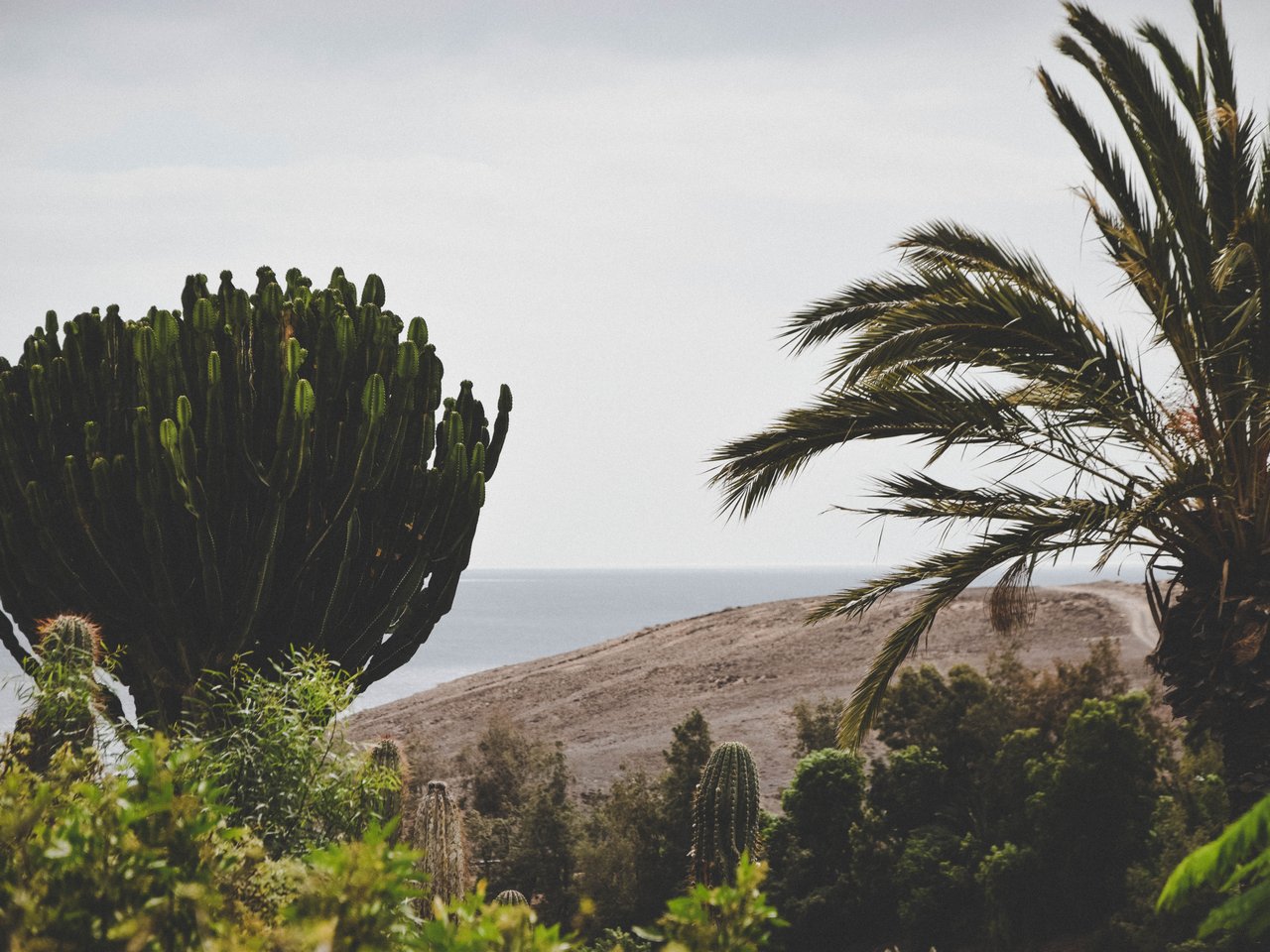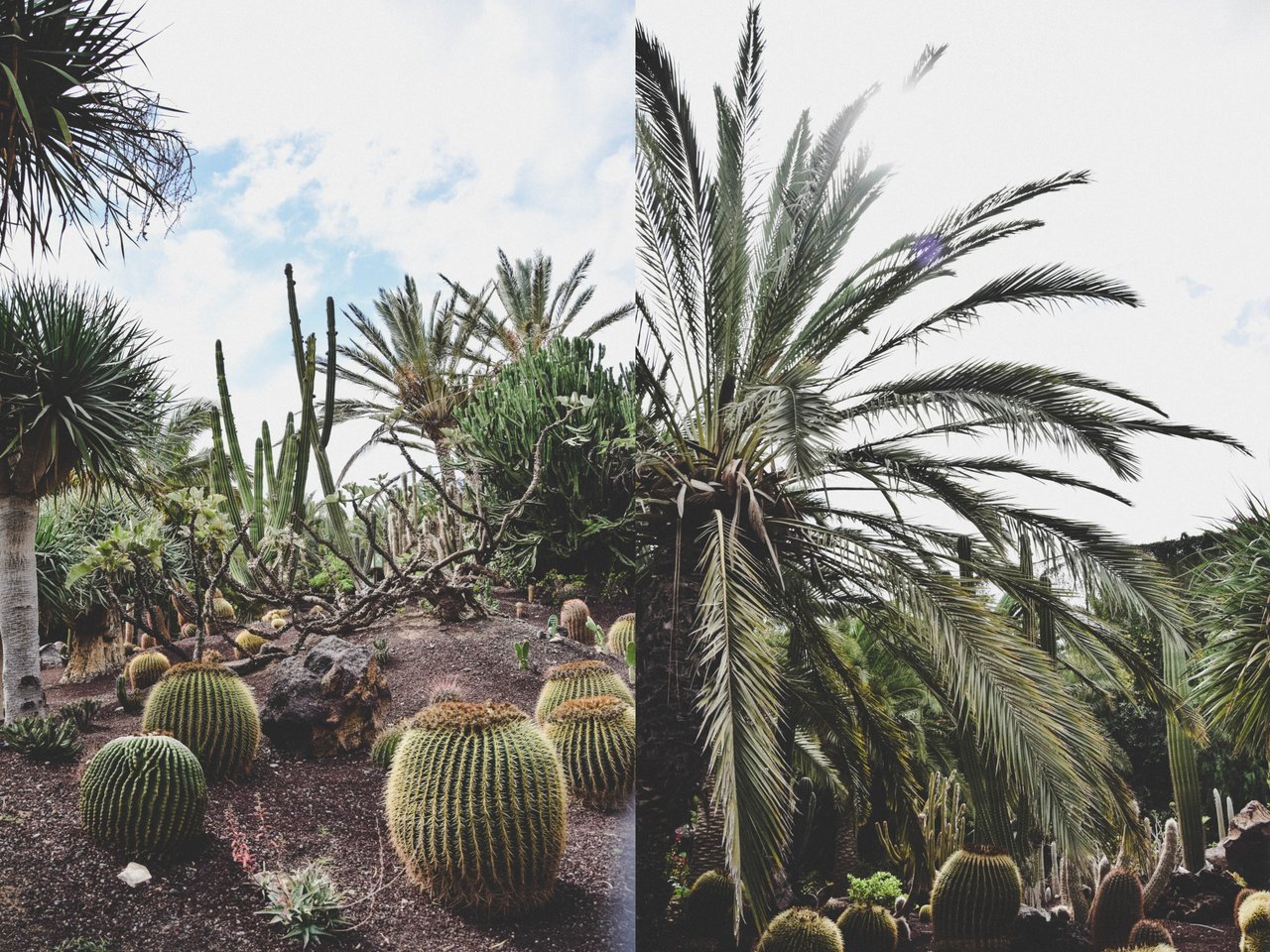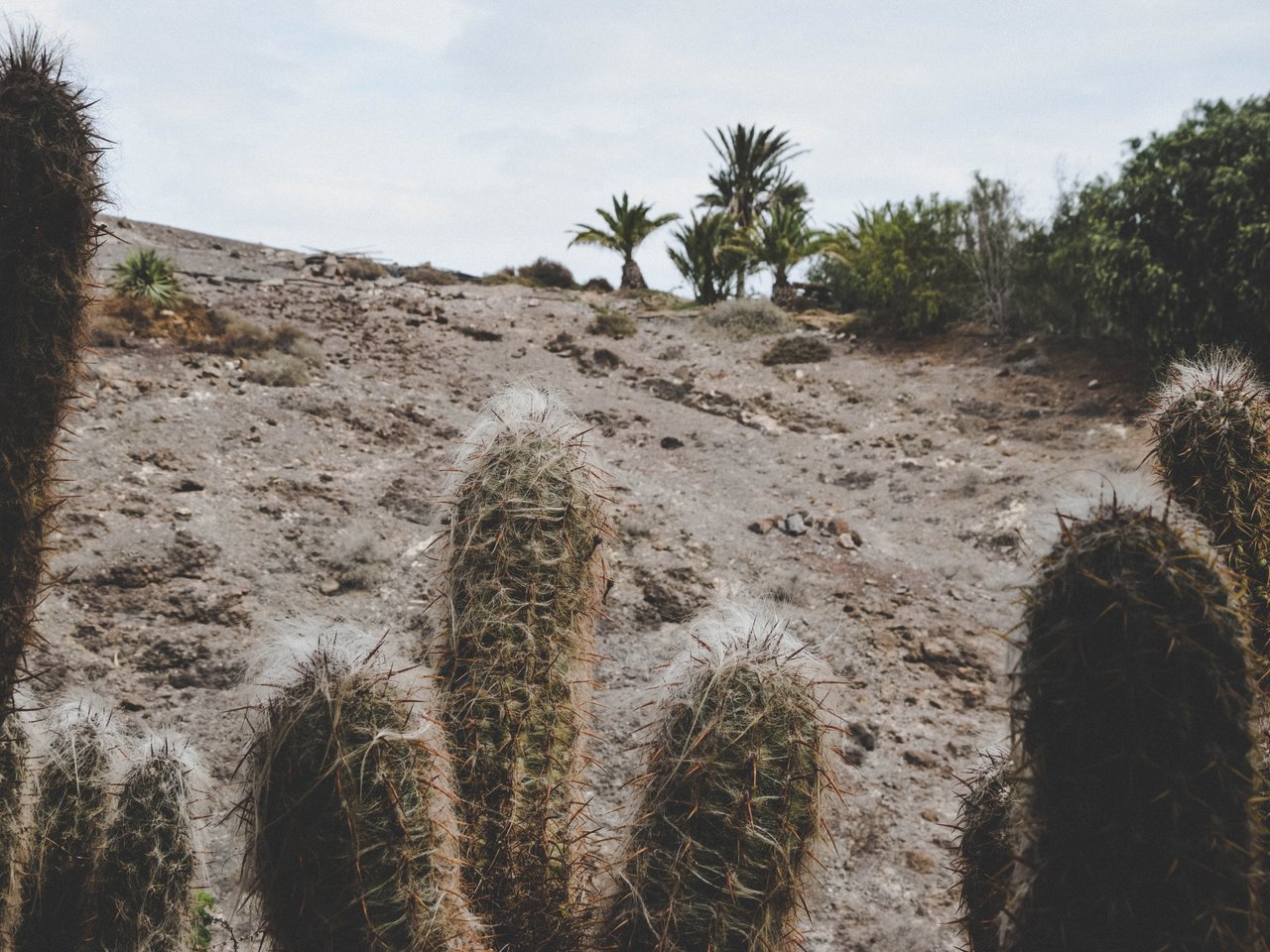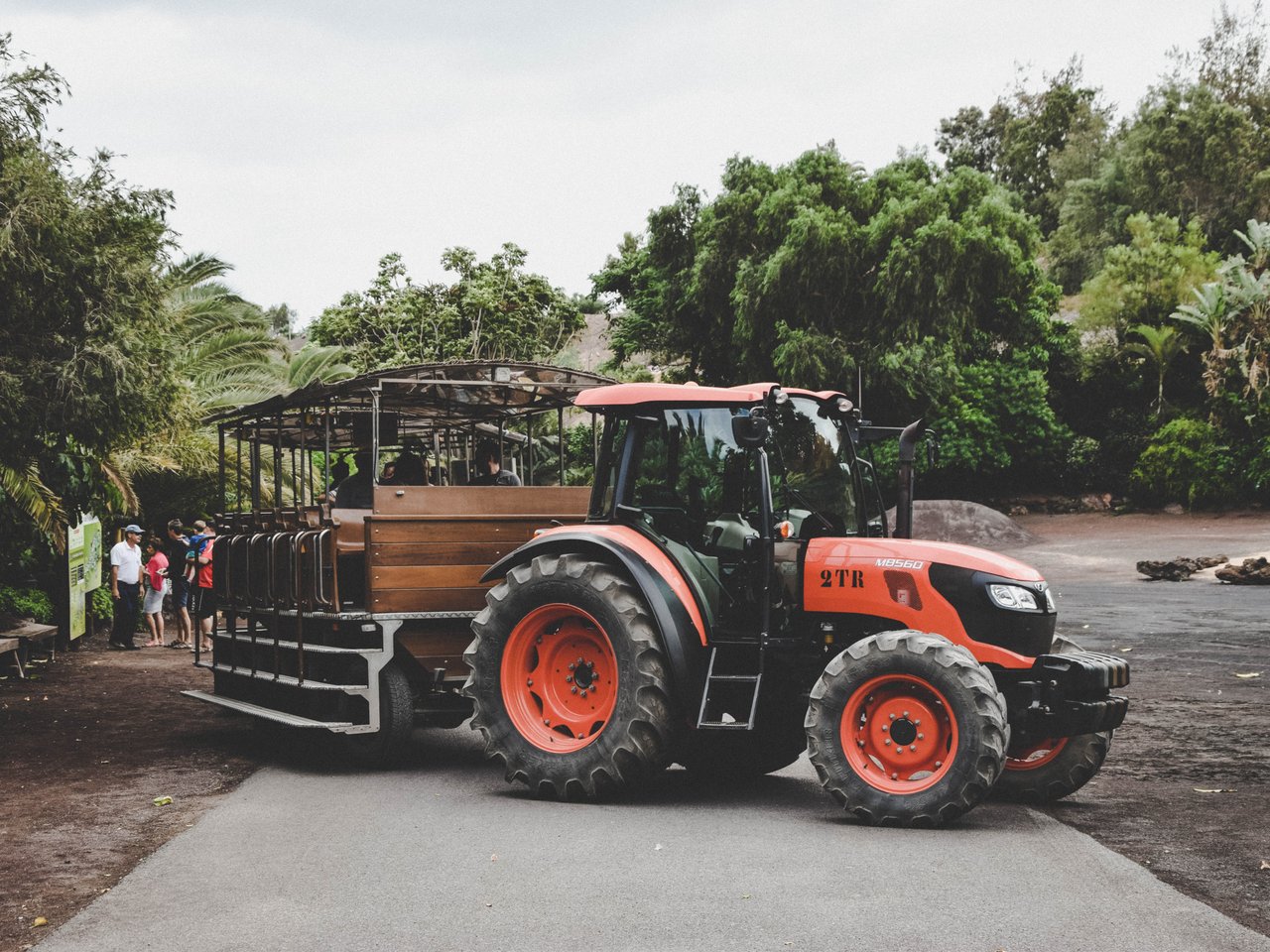 Given the fact that the park is enourmous, you can take a drive for a while if you want.
And now...off to La Lajita and another black beach, this time black pebble beach.
ps. Before the beach, we stopped for lunch in Mirador de Sopravento, my recommendation in the link below: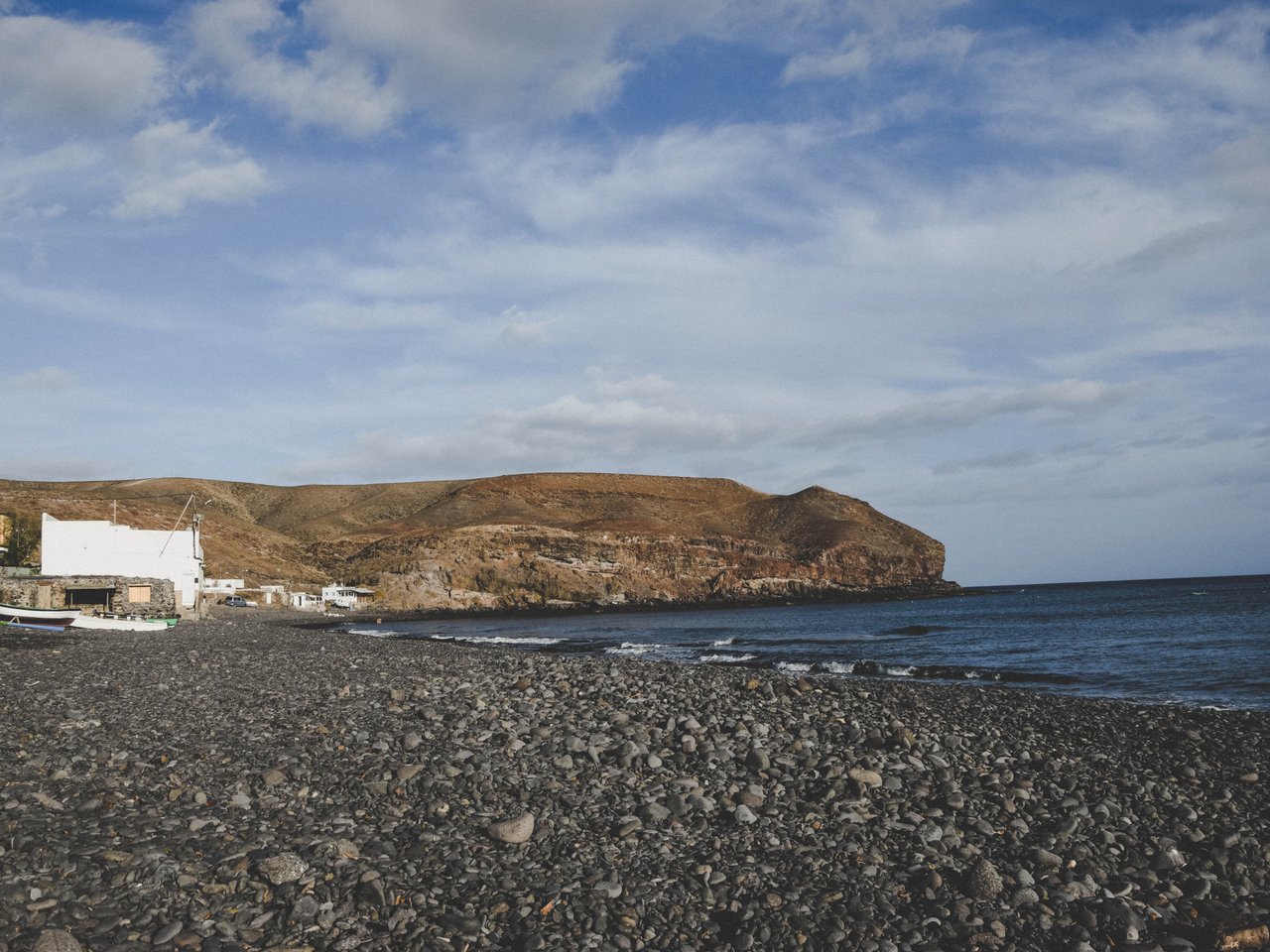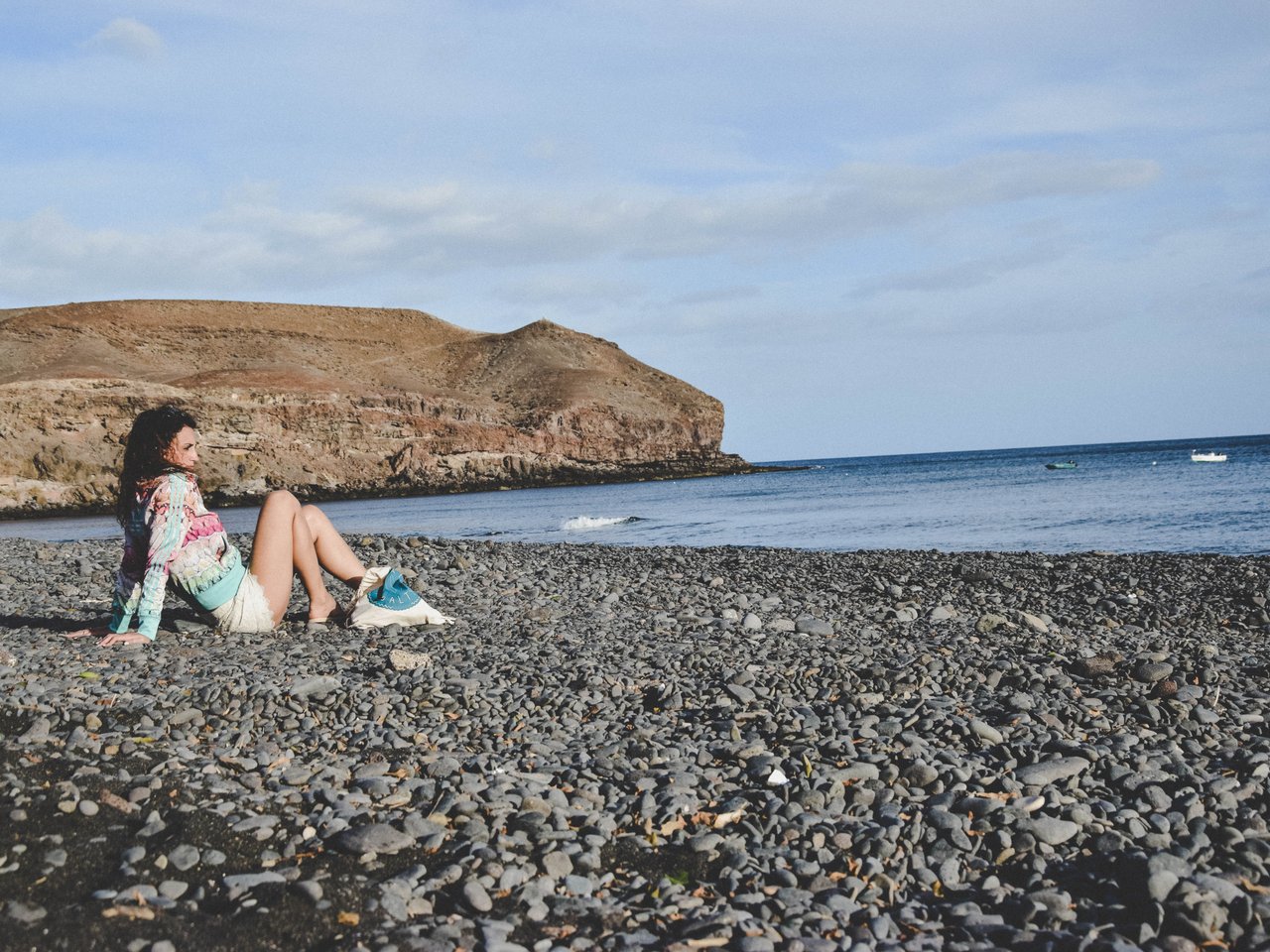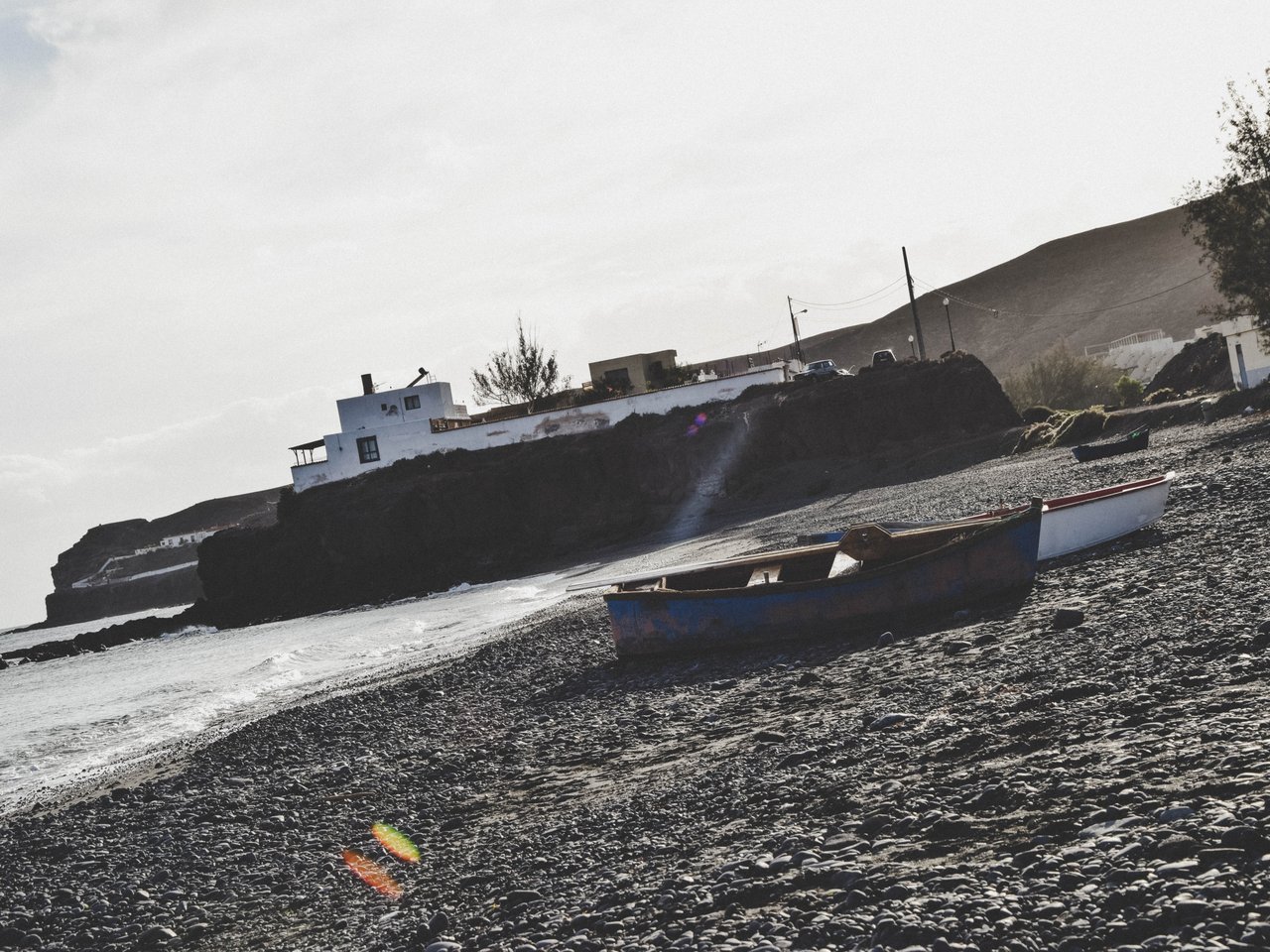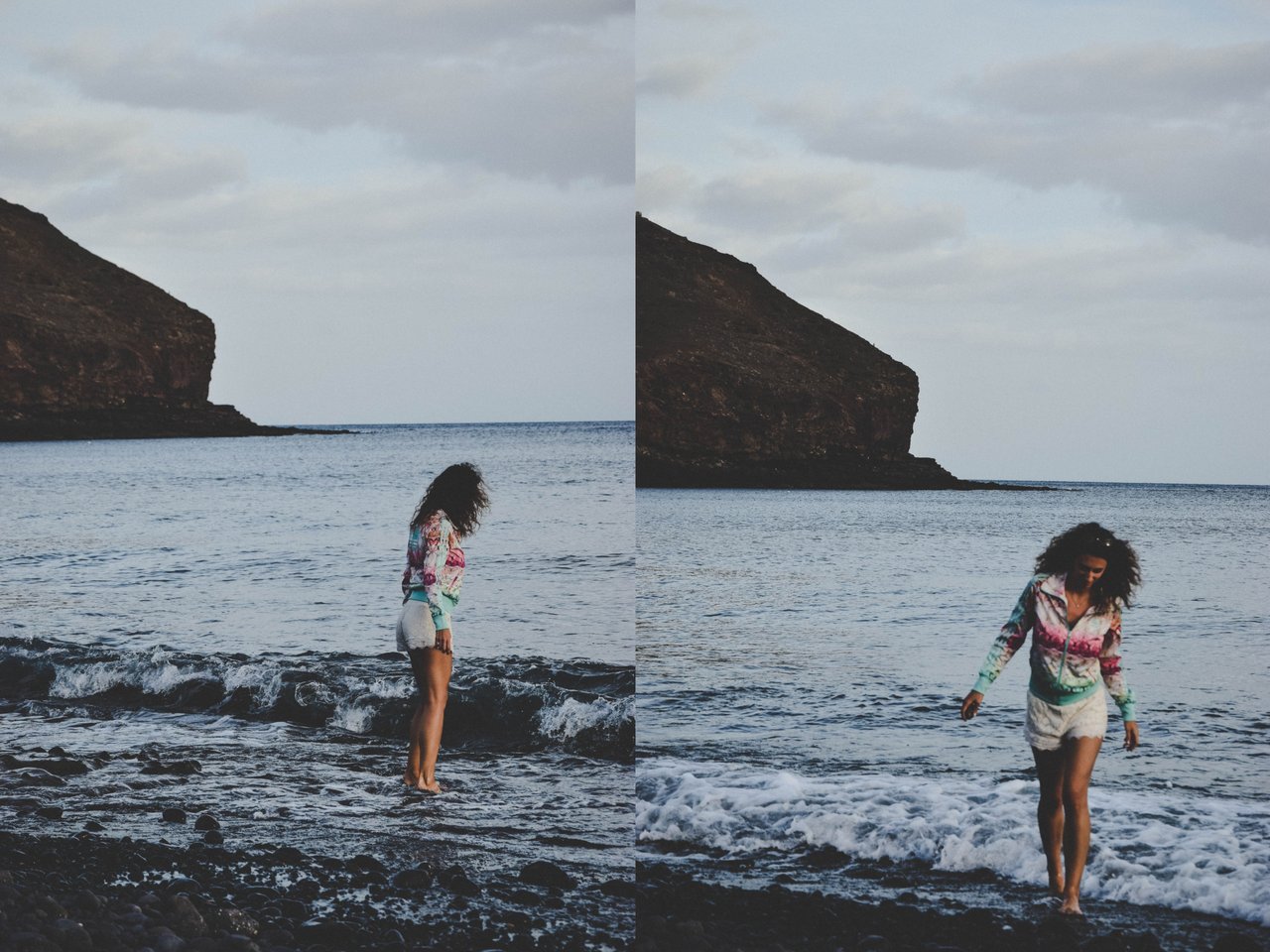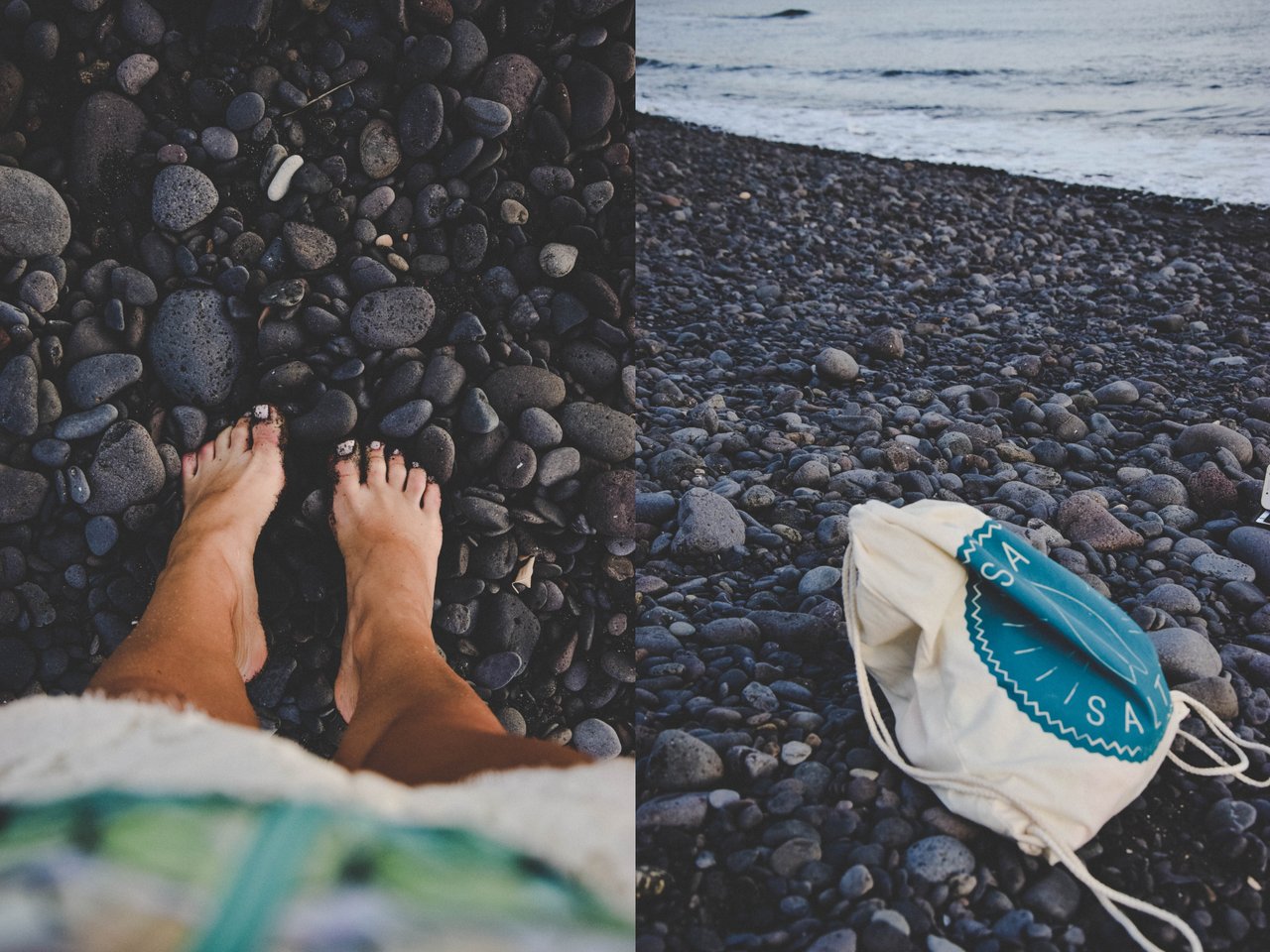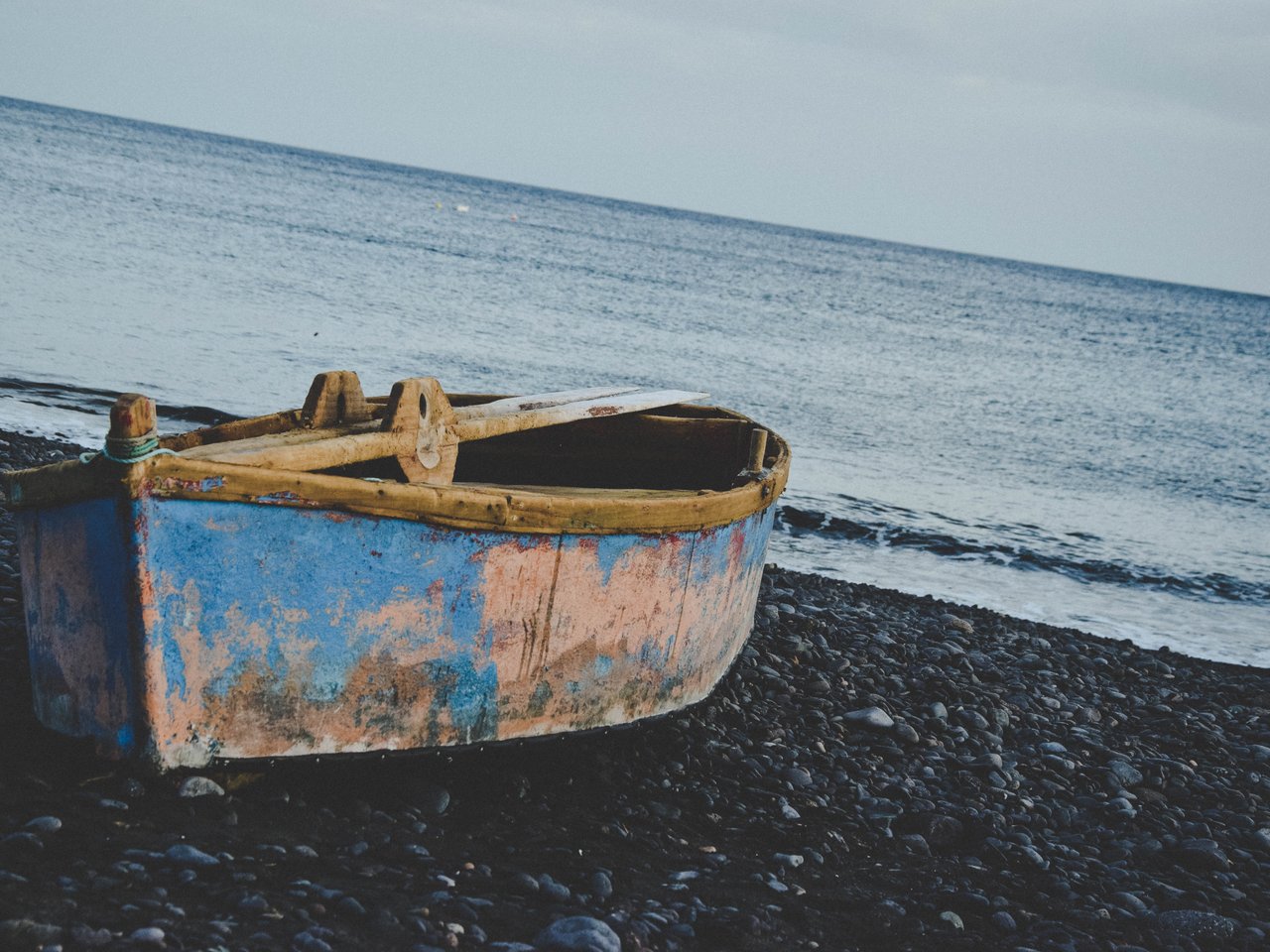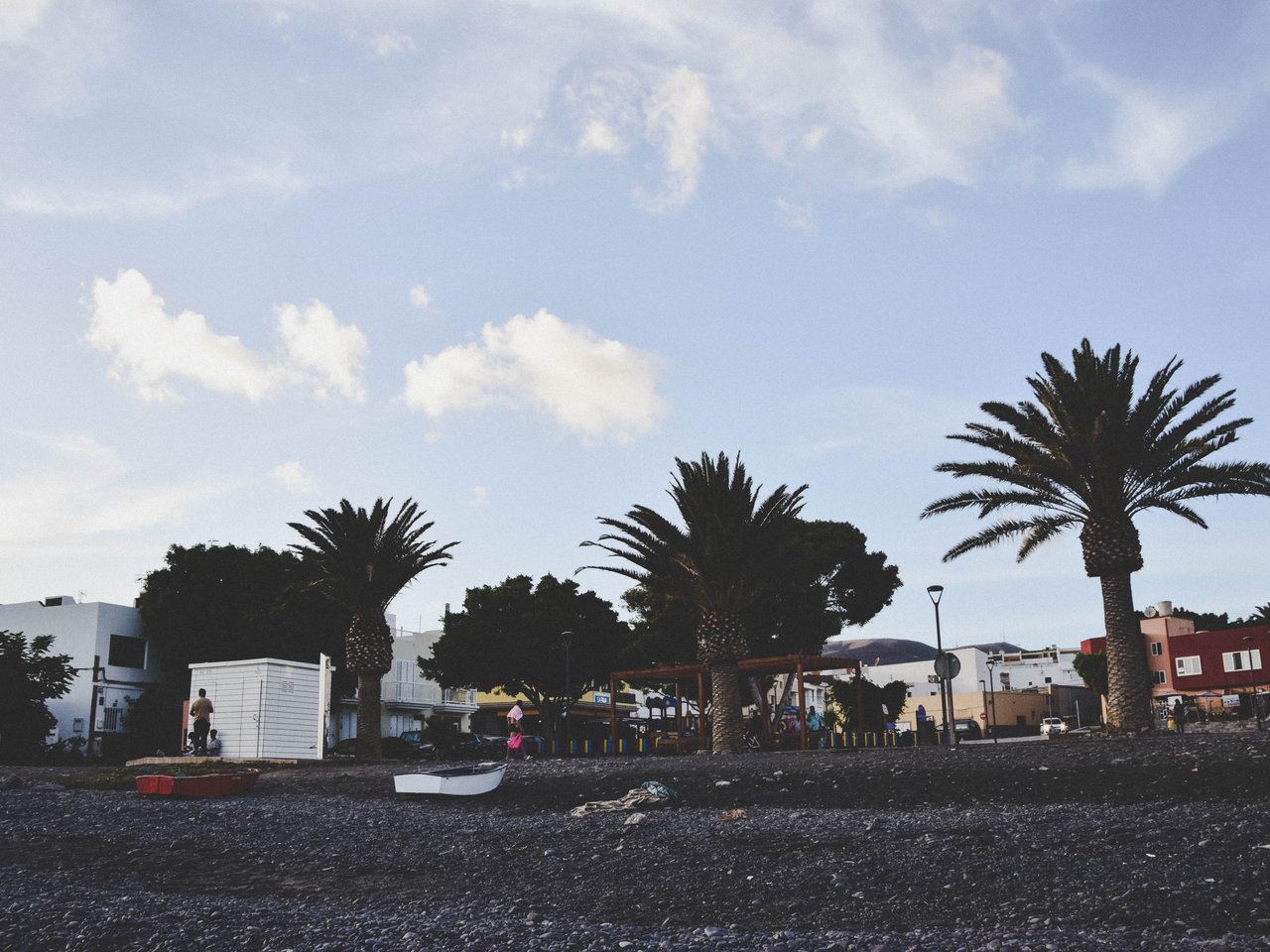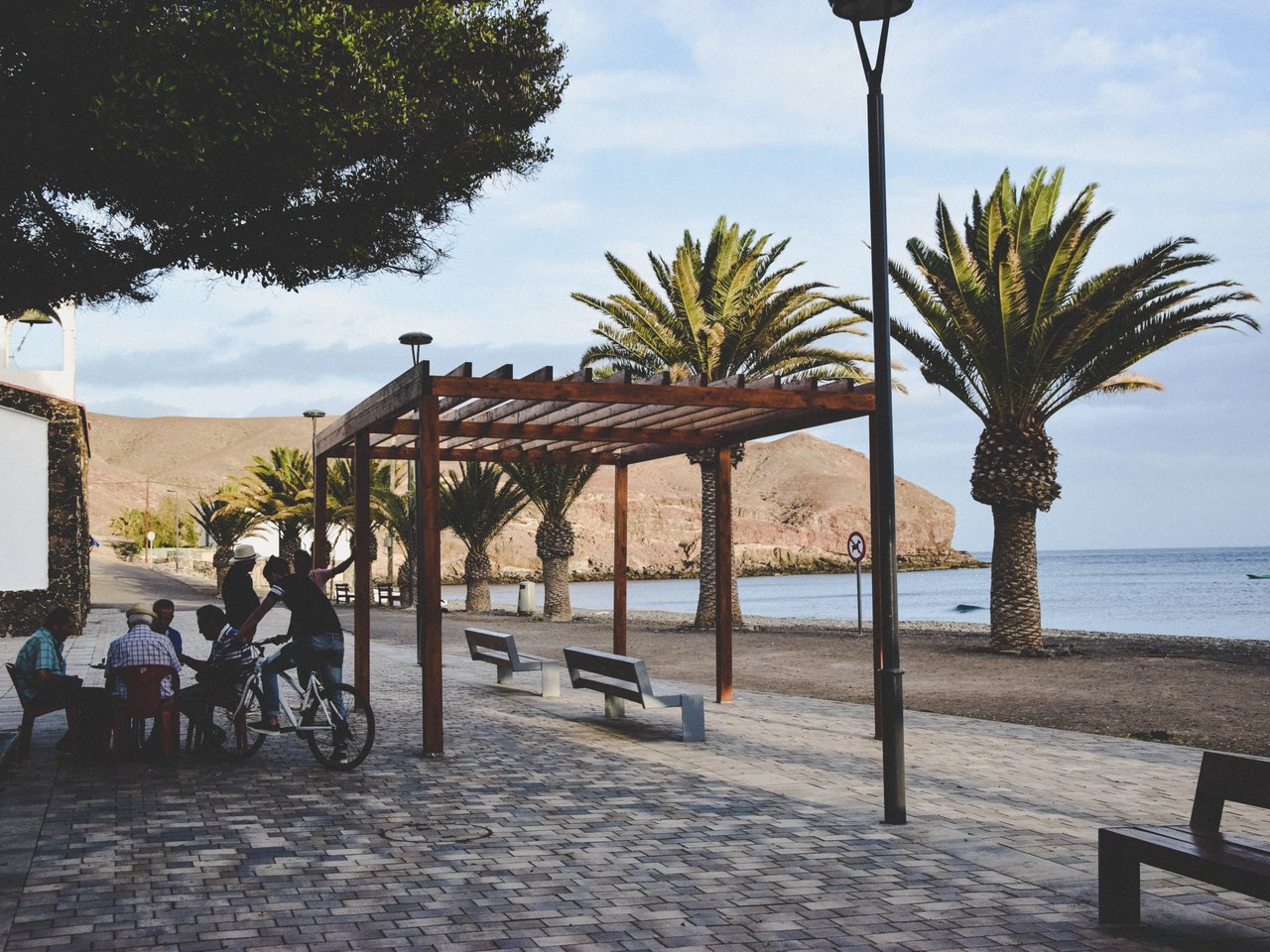 You might be interested in: