They have a thin crispy crust, but once you take a bite you just drown yourself in them.
In collaboration with Fitness.com.hr
They are soft, smell of cinnamon and coconut, seem ideal to me served with a cup of coffee or as a delicious snack during the day and even a great addition to breakfast.
I would say that these oatmeal cookies are just"next level".
Check them out and let me know if you agree with me.
150 g extra virgin coconut oil
50 g coconut sugar
60 g dark Muscovado sugar, do not skip it, because it is greatly responsable for this cookie texture 
8 g vanilla bourbon sugar (1 sacket)
1 tsp ceylon cinnamon
125 g fine oatmeal
165 g spelt flour
1/2 tsp baking soda
1 egg
*You can add some dark or bittersweet chocolate in the batter or just on the top before baking. Also, dried berries will do the trick.
I increased the amount of spelt flour compared to the oats, because I find the texture much nicer and the cookies are easier to eat, because they are softer.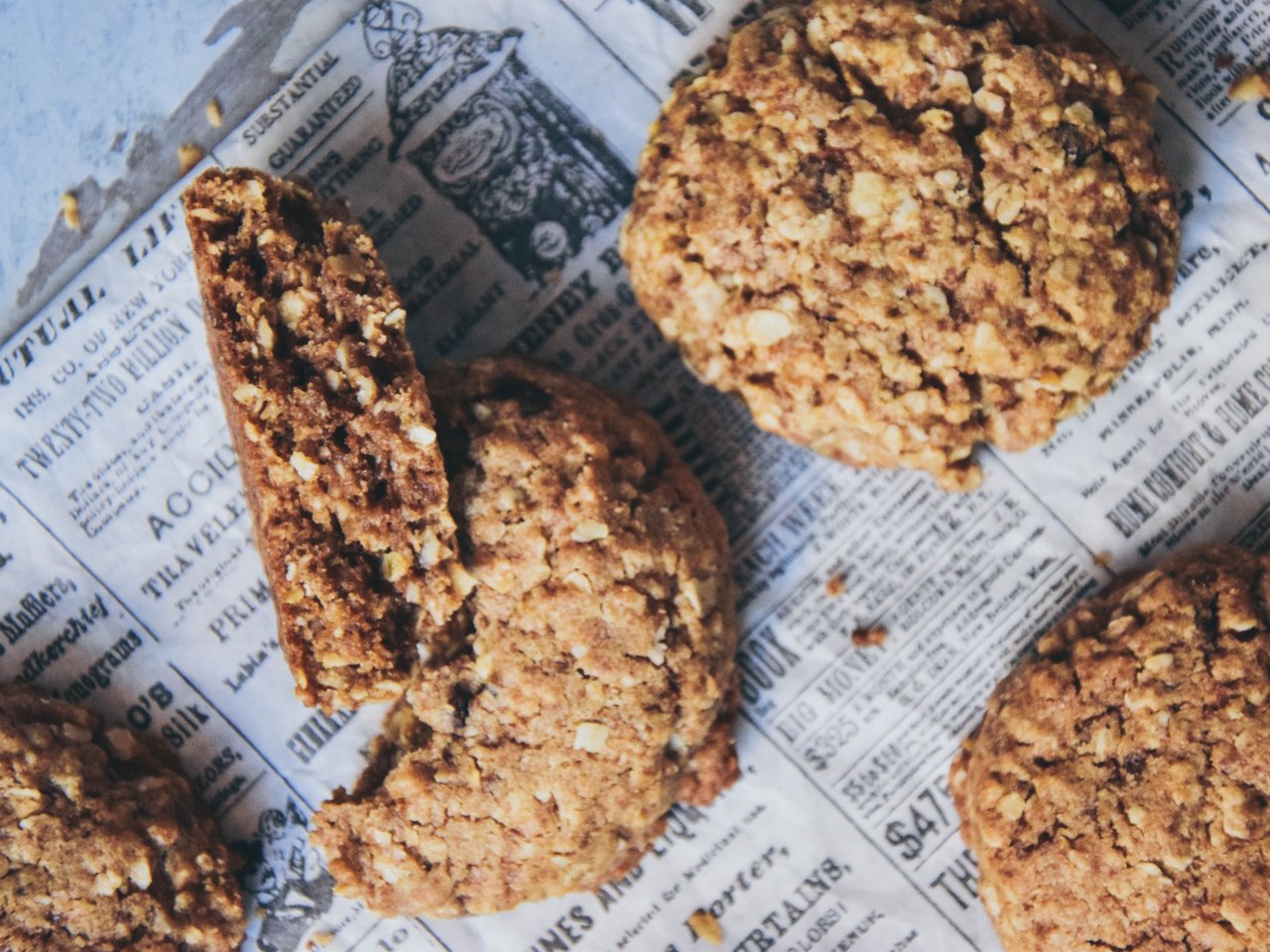 Beat the coconut oil (room temperature) with coconut sugar, dark Muscovado and vanilla bourbon sugar, using a mixer.
Before adding the Muscovado, you can break the lumps that can be formed in the sugar with your hands and make the sugar incorporate into the mixture more easily.
Stir in the egg and mix again shortly.
Add the oatmeal, cinnamon, flour and soda and mix again, just until the ingredients combine nicely.
I made bigger cookies, so I got 12-ish cookies in total, but feel free to make smaller cookies. 
Use an icecream scoop to take pieces of cookie dough and place them onto a baking tray lined with parchment paper. It will make all the cookies round and of same size.
Gently press the top of the cookie to get a circle.
Bake on 180 C degrees, for about 10-11 minutes.
The cookies will spread a bit during baking.
The cookies will be delicate just after baking, so leave them for a short while on the tray or possibly, transfer all the cookies with the parchment paper on a wire rack to harden and cool.
In this fase they'll still gonna be delicate, so do not try to touch them with your hands.
The cookies will harden nicely and get a beautiful crust and be completely soft and melty on the inside.
If you don't like the flavour of coconut, just use odorless coconut oil.
That's it, enjoy!