When it's nibbling time, let it be with style!
Focaccia is a super cool "bread" that reminds us of pizza because you can add any toppings on it and make it your own.
The crust is nice and thin, the inside softer and sort of airy.
Mine is made with spelt flour, half of it is wholegrain and then I added cherry tomatoes & rosemary/oregano.
I made two focaccias out of this dough, it all depends on the baking tray you'll be using.
250 g spelt flour
200 g wholegrain spelt flour
1 tsp Himalayan salt
1 sacket dry yeast - 7 g
300 ml lukewarm water
2 tbsp olive oil
Additions:
Himalayan salt, extra virgin olive oil,cherry tomatoes, onion, pesto, spices...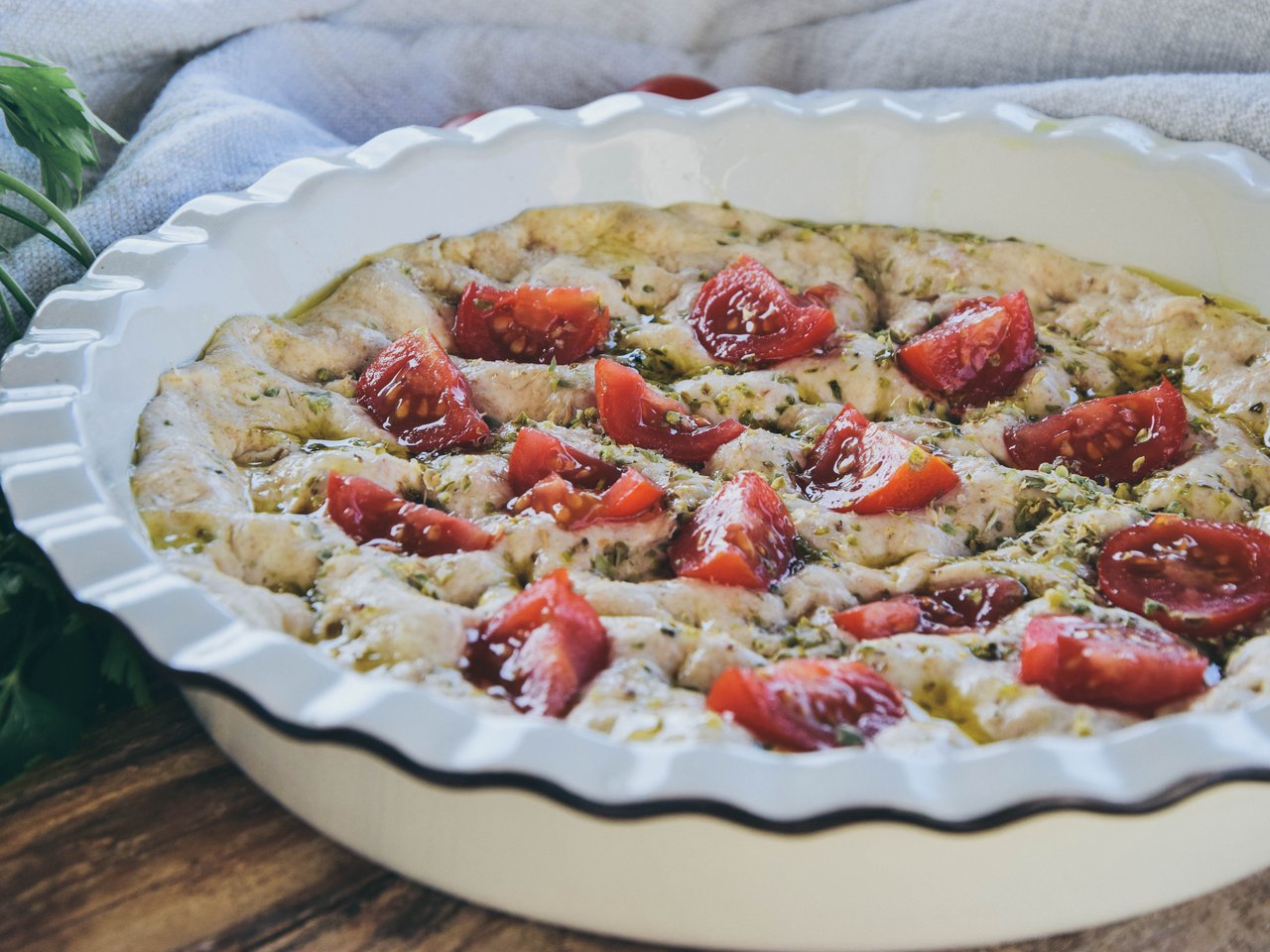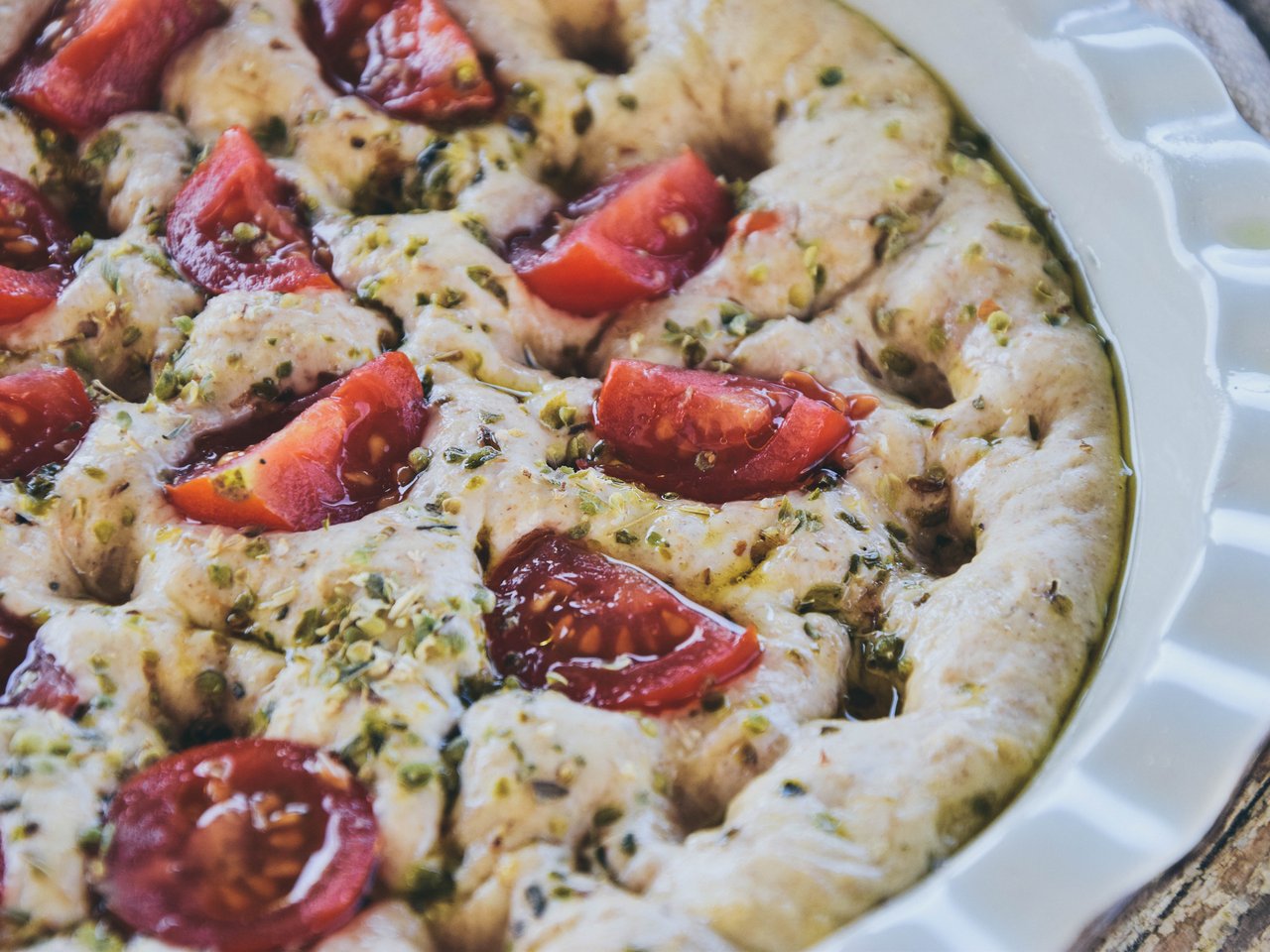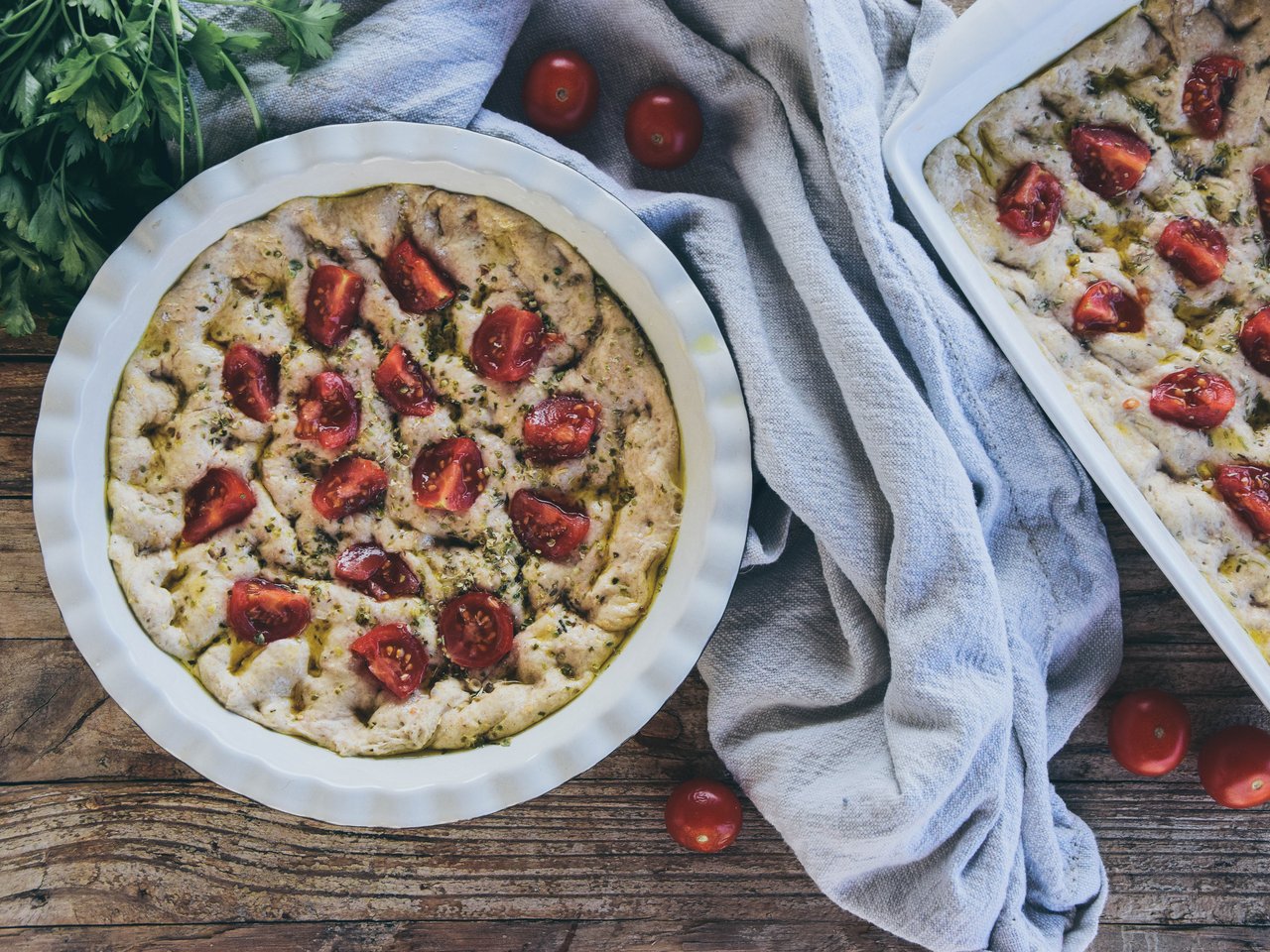 Place the flours and salt in a bowl.
Stir the yeast with water, then pour it into the middle of the bowl with the flours and do the same with the olive oil.
Stir with a big wooden spoon to incorporate the ingredients then continue kneading the dough with your hands for about 5 minutes on a floured surface.
The dough will be soft and nicely developed.
Leave the dough in a big floured bowl and cover it with a kitchen cloth for about and hour to rise.
Divide the dough into two parts, place each into a greased baking tray with olive oil, spread it with your hands to the borders and gently press the dough with your fingers through the entire surface of the dough.
Add the sliced tomatoes and rosemary or oregano, sprinkle a bit of Himalayan salt all over it and drizzle with a bit of olive oil.
Leave the focaccia in the baking tray for another hour to rise again.
Bake on 200C degrees, for about  25 minutes.
Once the focaccia is done, leave it shortly into the tray, drizzle with a bit of oil again for extra crunchyness. Don't soak it with oil.
Slice the focaccia and dig in with a side of fresh vegetables, spreads...