Find out why these flourless cookies with cashew butter have become my favourites in just one day!
Recipe developed in cooperation with Fitness.com.hr
Recently I have received this beautiful My Protein smooth cashew butter with rich roasted nut flavour with no added sugars or salt, and decided to bake some flourless cookies so I can enjoy more the taste. Cashews are my favourite nuts, so it's no surprise these cookies ranked high on top of my list as one of the best delights I have ever made in just one day!
QUANTITY
12
large cookies
2 medium eggs
pinch of Himalayan salt
65 g coconut palm sugar
245 g smooth or crunchy cashew butter (with roasted cashews) *
1tsp of baking powder
1 to 2 ribs of dark chocolate with at least 70% cocoa
*You can skip the chocolate if you like.
*Instead of cashew butter, you can use peanut butter or almond butter as well.  It has to have a thicker consistency in order to get this kind of cookies, otherwise they will just diffuse to much all over the baking sheet and spread too much.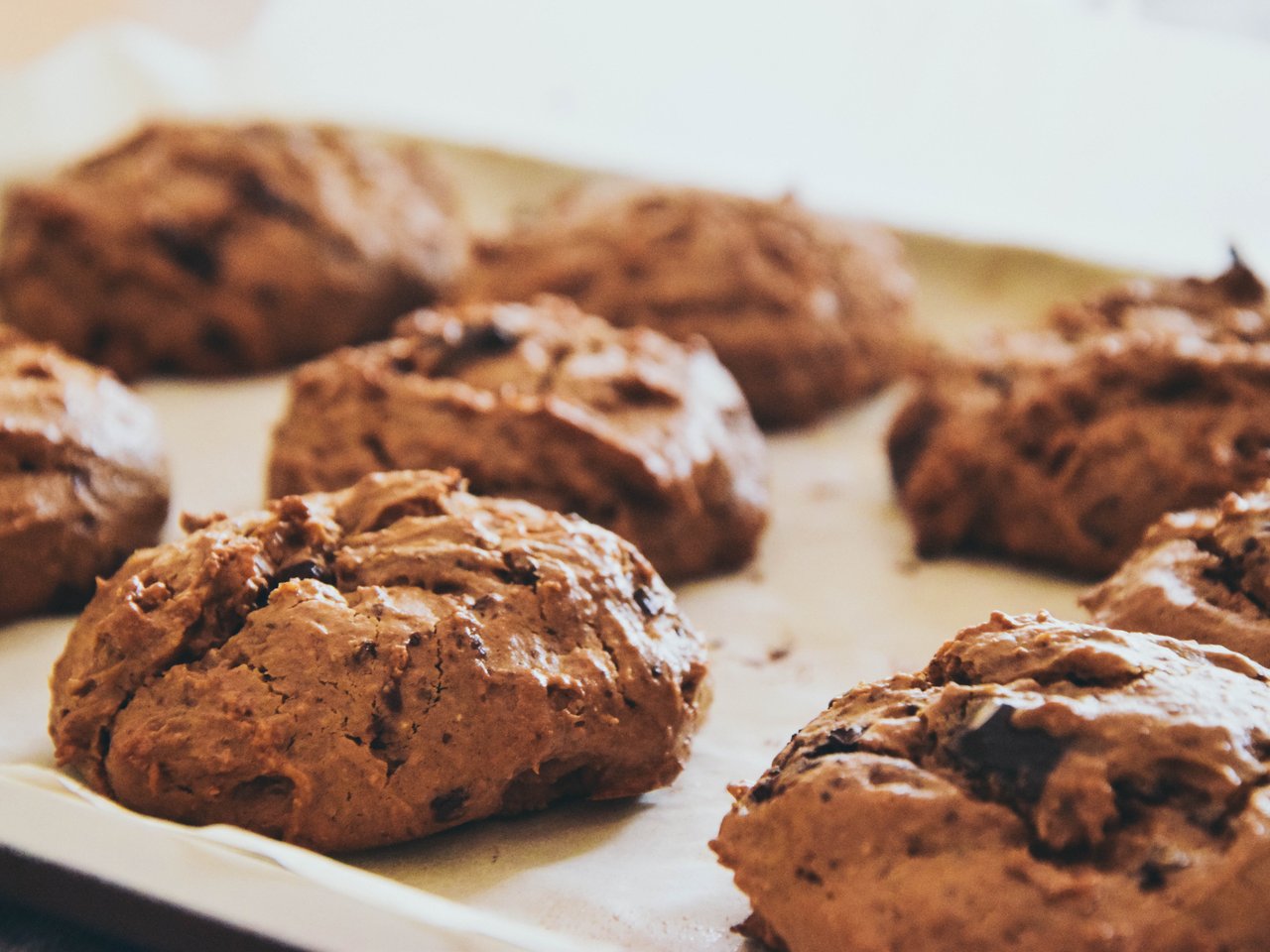 Whisk the eggs, salt and coconut palm sugar.
Stir in the cashew butter and continue whisking so the ingredients incorporate well together, then add the baking powder and finish the process.
If your nut cashew butter, or any other nut butter is runny and not too thick you'll be able to do it with a whisk, otherwise use an electric mixer and mix shortly.
Chop the dark chocolate ribs into small chunks and stir them into the mixture. You can leave this step aside if your wish is not to use chocolate.
Use an icecream scoop to make small walnut sized balls and lay them on the baking tray lined with parchment paper. Gently press the top of the cookie and you will get a round shape.

Bake on 180 C degrees for about 10 minutes.  The cookies will rise and spread a bit in the oven.
Take out when done, leave them for another minute to set on the tray, then transfer on a wire rack to cool.
Store in a jar!