Projara, a Balkan dish made with corn flour is no longer a poor's man dish, but a real treat!
Projara is actually quite a light meal, even gluten free, cuz it's made with corn flour, yogurt, eggs and cottage cheese (even low-fat is ok). 
It is very often mistaken with proja, which is actually made with no eggs, yogurt and cheese, but with sparkling water.
I love eat it with a cup of yogurt on the side warm or cold, it is top notch to me!
It can be used as a  fancy bread substitute, actually I don't even know how to categorize this dish.
The preparation is sooo simple and quick, so before we start making the heavier holiday stuff, let's bake this lighter treat.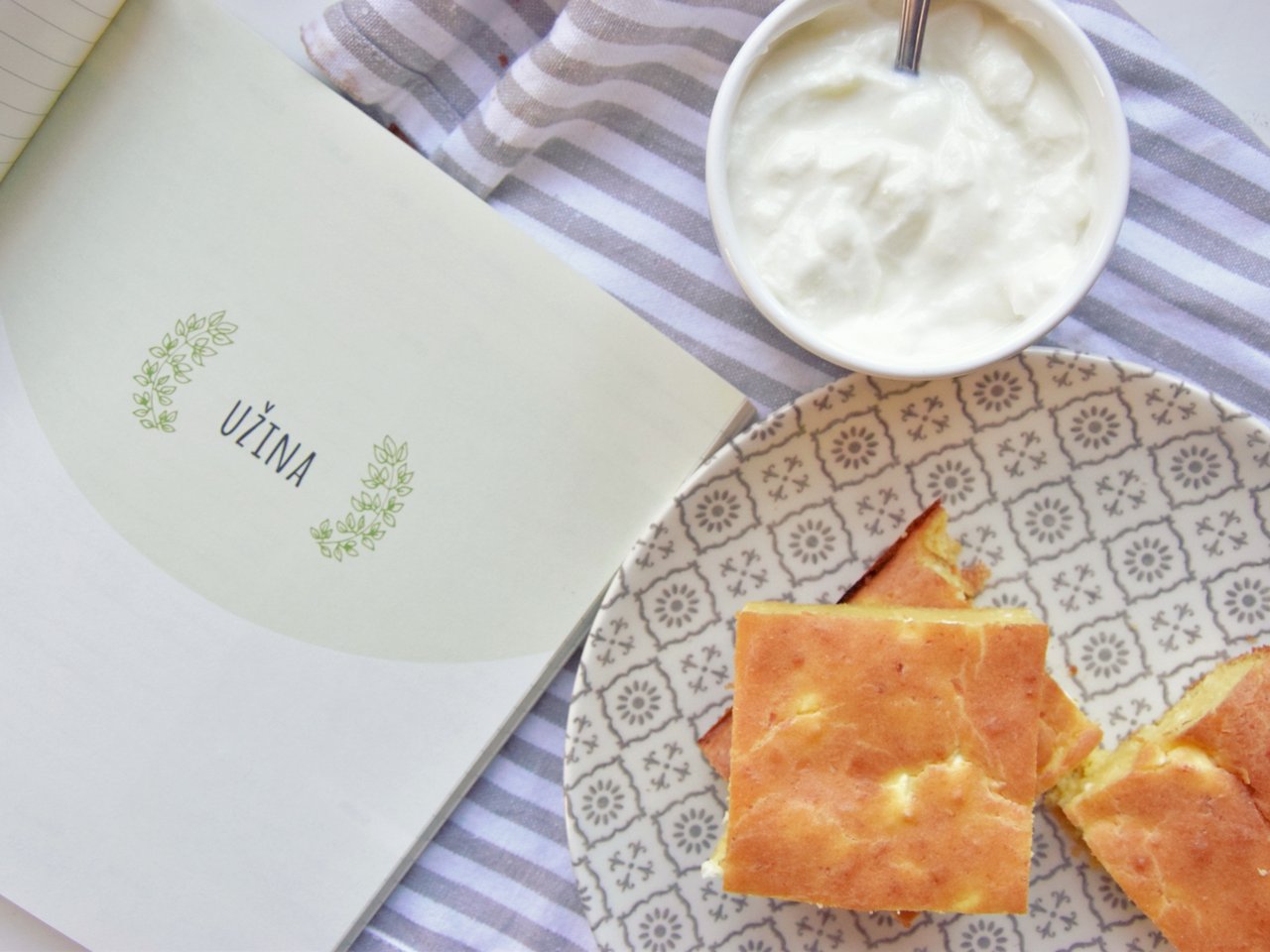 3 eggs
10 g Himalayan salt (11/2 tsp salt)
300 g yogurt
250 g fresh cottage cheese (low-fat is good, too)
1 dcl olive oil
180 g corn flour
1 tsp baking powder
Whisk the eggs with the salt. Add the yogurt and pour in the oil and beat it all some more.
Best to do that by hand, not using a mixer.
Stir in the flour and baking powder and combine all the ingredients well, then lastly stir in the cottage cheese.
You can always add some feta cheese in, but then lower the quantity of salt that you're using.
In a baking dish that you've previously greased and floured, pour in the mixture and bake for 40 minutes.
Bake half an hour on 200oC and the last 10 minutes on 180oC.
Take out the projara and leave it to cool for a while.
Some like to cover it with a dishtowel to soften some more, but you really don't have to.
Slice the projara and serve warm or cold.