Vegan cookies with oat flakes that are eaten for breakfast. Basically, oatmeal in a cookie. :D
They are sort of crispy and a bit chewy, smell absolutely beautifully, are vegan and can last for a long long time, so feel free to make a double batch and store in an air-tight container for days.
Have a cookie or two with a side of fruit and your favourite morning drink instead of the oat porridge.
80 g small oat flakes
100 g spelt flour
1 chia egg*
1/2 tsp cinnamon or a bit more (depending on your taste)
30 g coconut sugar
50 g dark Muscovado sugar (do not leave it out, because it has a high amount of mollases that brings the chewy effect while eating)
85 g extra virgin coconut oil
1/3 tsp soda
*CHIA EGG
- 6 g chia seeds + 2 tbsp water
Combine the ingredients, leave it like that for about 10 minutes and use it for the recipe.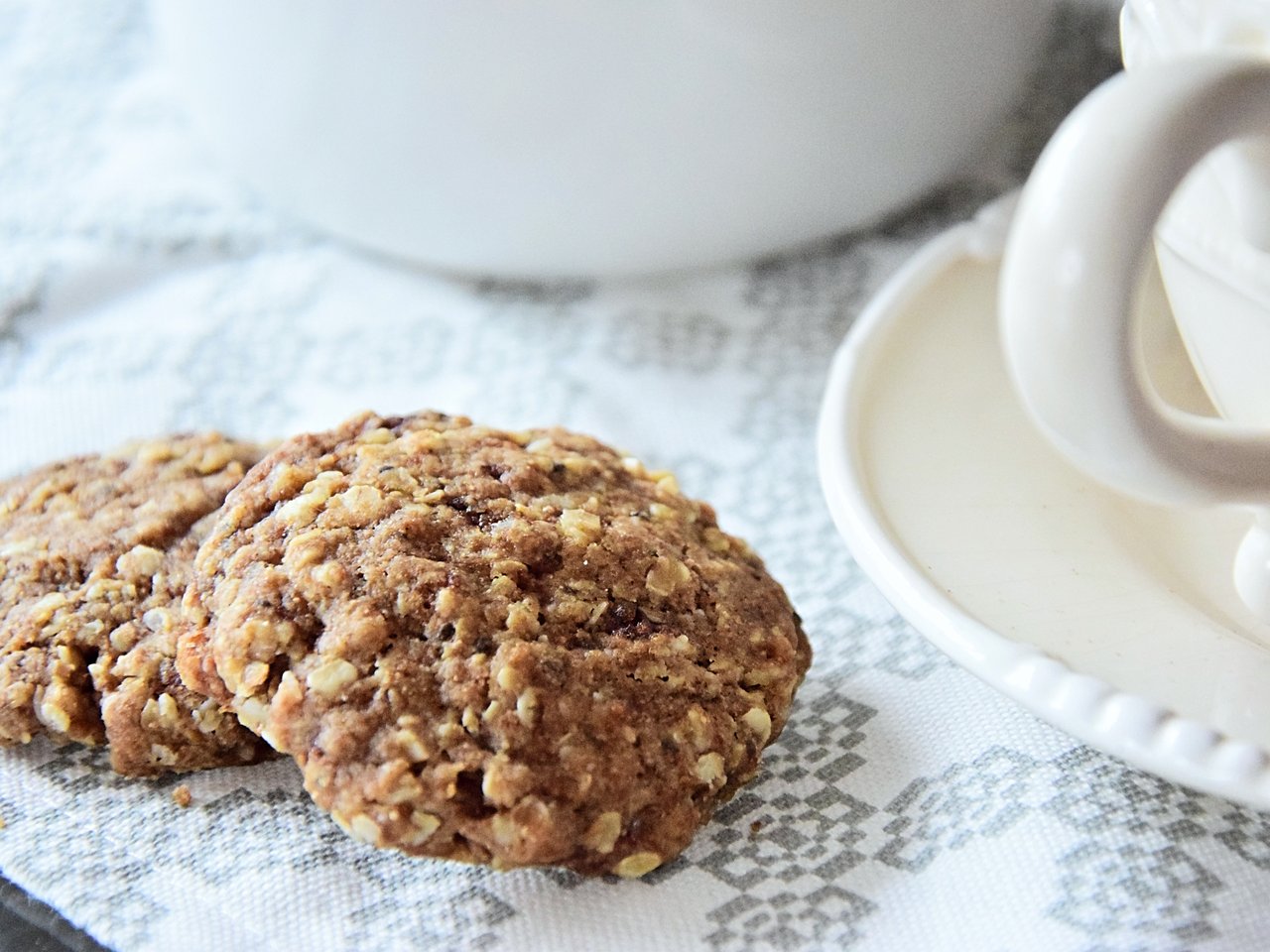 Beat the sugar and coconut oil until nice and creamy.
Stir in the chia egg.
Gradually add the dry ingredients that you have previously combined together in a separate bowl and mix gently.
In the first part you can use a stand/hand mixer, but then you'll have to continue combining the ingredients with your hands and form small balls.
Roll the balls and press them gently between your palms to form a round shape, place them on a baking tray lined with parchement paper.
Bake on 180oC for about 12-13 minutes.
Once they are done, cool on a wire rack and store in an air-tight container.
Wake up call like this, not to miss! :)