Delicious pancakes that smell like Christmas, warm and cozy!
Pancakes, pancakes...simple, so you can really make them even on a Sunday morning as a late lazy breakfast or maybe as a dessert after breakfast? :D
These are fluffy, flavoured with cinnamon and vanilla, made on a coconut oil greased pan that contributes to the extra fine taste, and since it's holiday season, serve with additional cinnamon and powdered sugar sprinkled on top and some jam.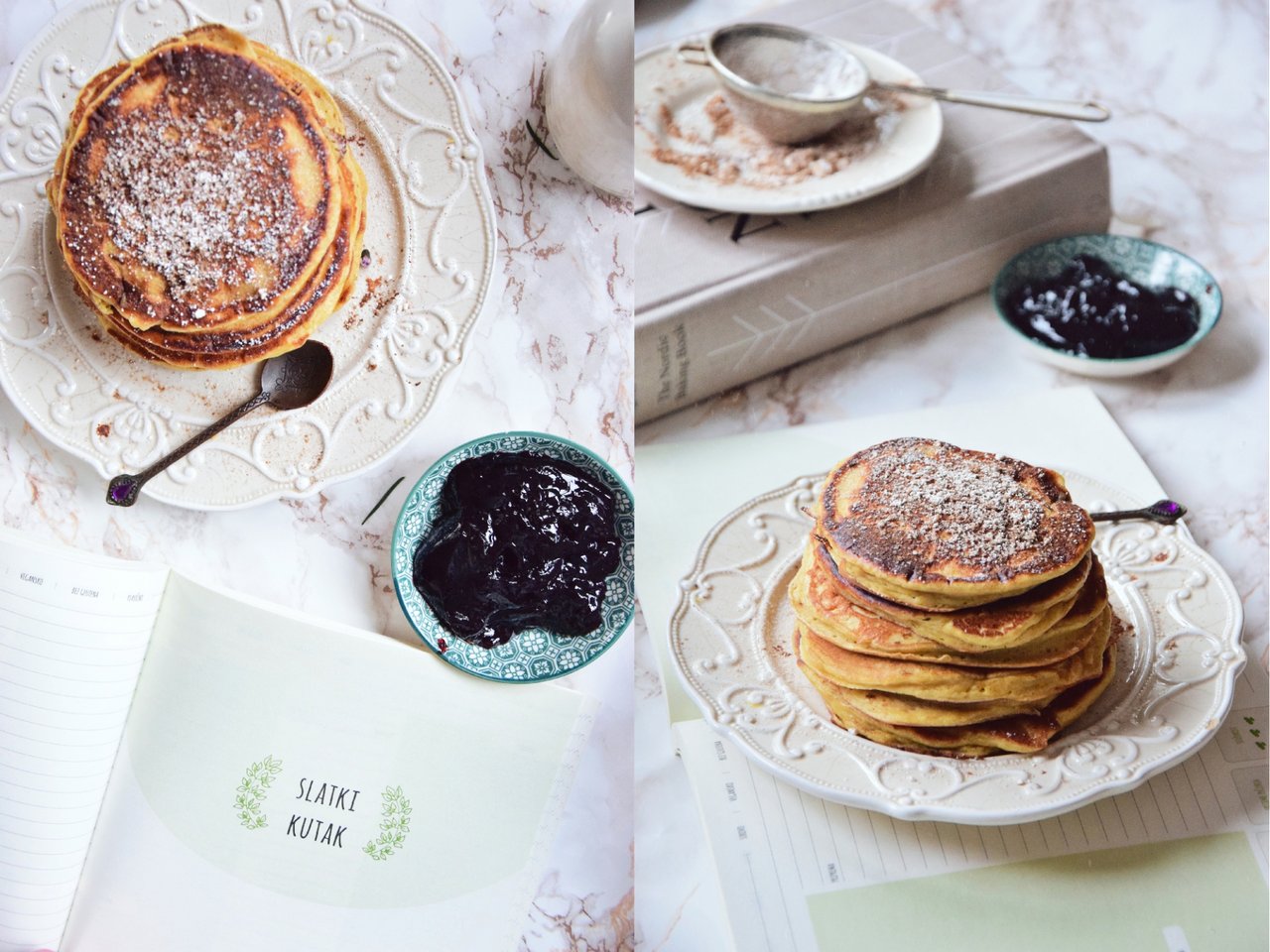 Make sure to write down this recipe immediately in your Make it Healthy Recipe journal, if you still don't have it, feel free to write me an e-mail. :)
I wrote it down under the Sweet corner column so I don't lose my little paper where I've written down the ratios, but it can easily go under Breakfast as well.
2 eggs
125 ml almond milk or any other, by your choice
10 g bourbon vanilla sugar
1 tsp ceylon cinnamon
2 tbsp syrup by choice (agave, maple, rice, coconut palm syrup...)
150 g ricotta cheese
60 g spelt flour
80 g wholegrain spelt flour
1 tsp baking powder
*Powdered sugar + cinnamon to sprinkle while serving the pancakes & jam.
**Extra virgin coconut oil for the heating pan.
I reccomend serving with plum jam, or even aronia jam. I found it on the FItness.com.hr web shop and love it!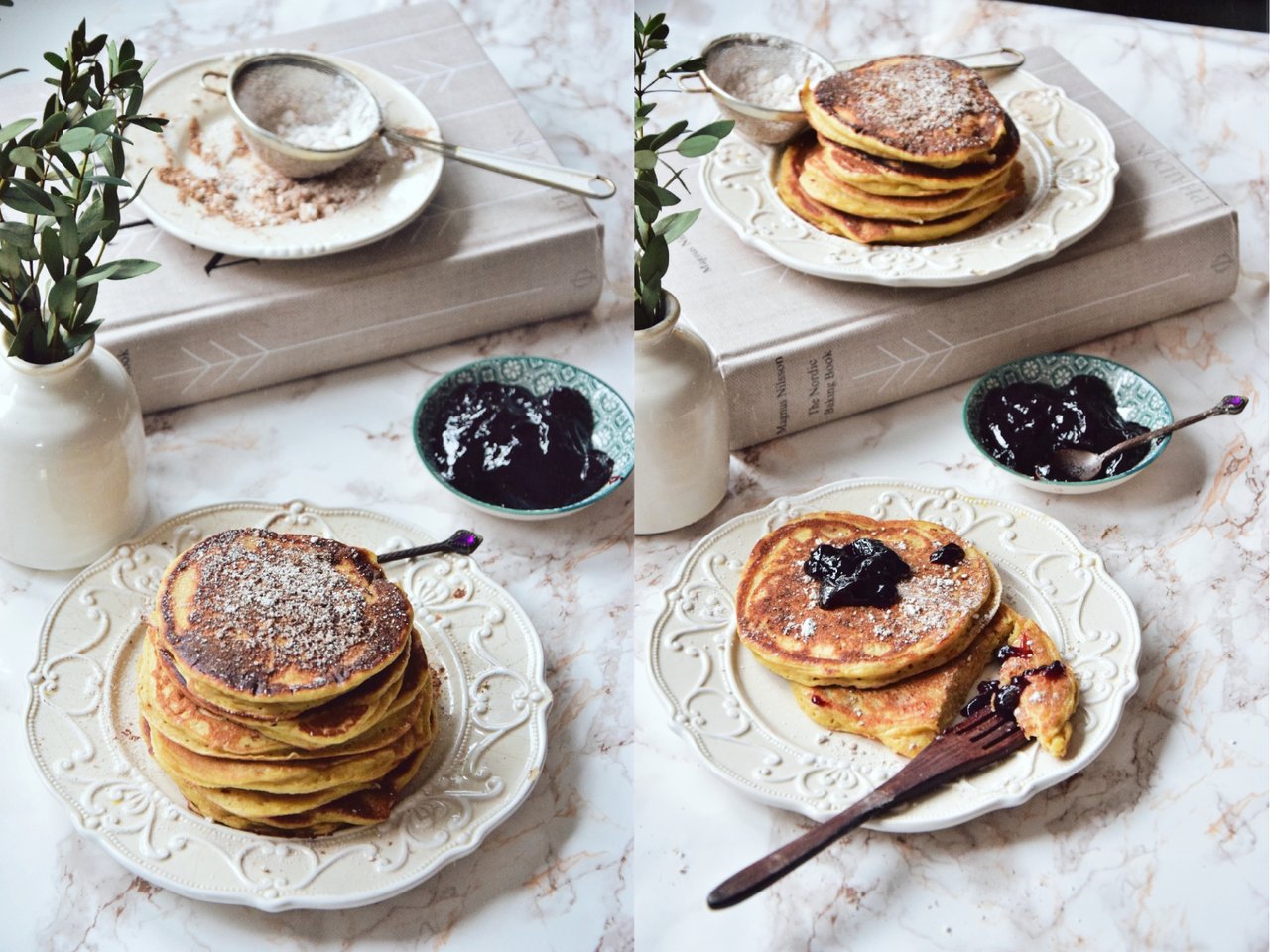 Whisk the eggs, milk, ricotta cheese and syrup into an even mixture.
Add the vanilla and cinnamon, then the flours and baking powder, that you'll add gradually to get a fine thicker mixture.
Use a ladle to take out the mixture from the bowl and place a dollop into the middle of a greased heated pan and brown on both sides.
Before making each pancake separately, place half a tsp of coconut oil on the pan.
They will rise a little during the process because of the baking powder.
Serve the pancakes sprikled with cinnamon and powdered sugar and a delicious jam.