Clafoutis is a simple french dessert that actually works out perfectly in the summer, because it is so easy and fast to make, and so it is for eating it, too.
The batter looks like the one you make for crepes, runny and light, so I guess you could tell this is a baked crepe with berries.
I made the batter in a blender, so really, couldn't be easier to make.
The original recipe has cherries in the cake, I used mixed berries, but it was kinda sour, so if you don't like that, you can use only blueberries or even some other fruit by choice.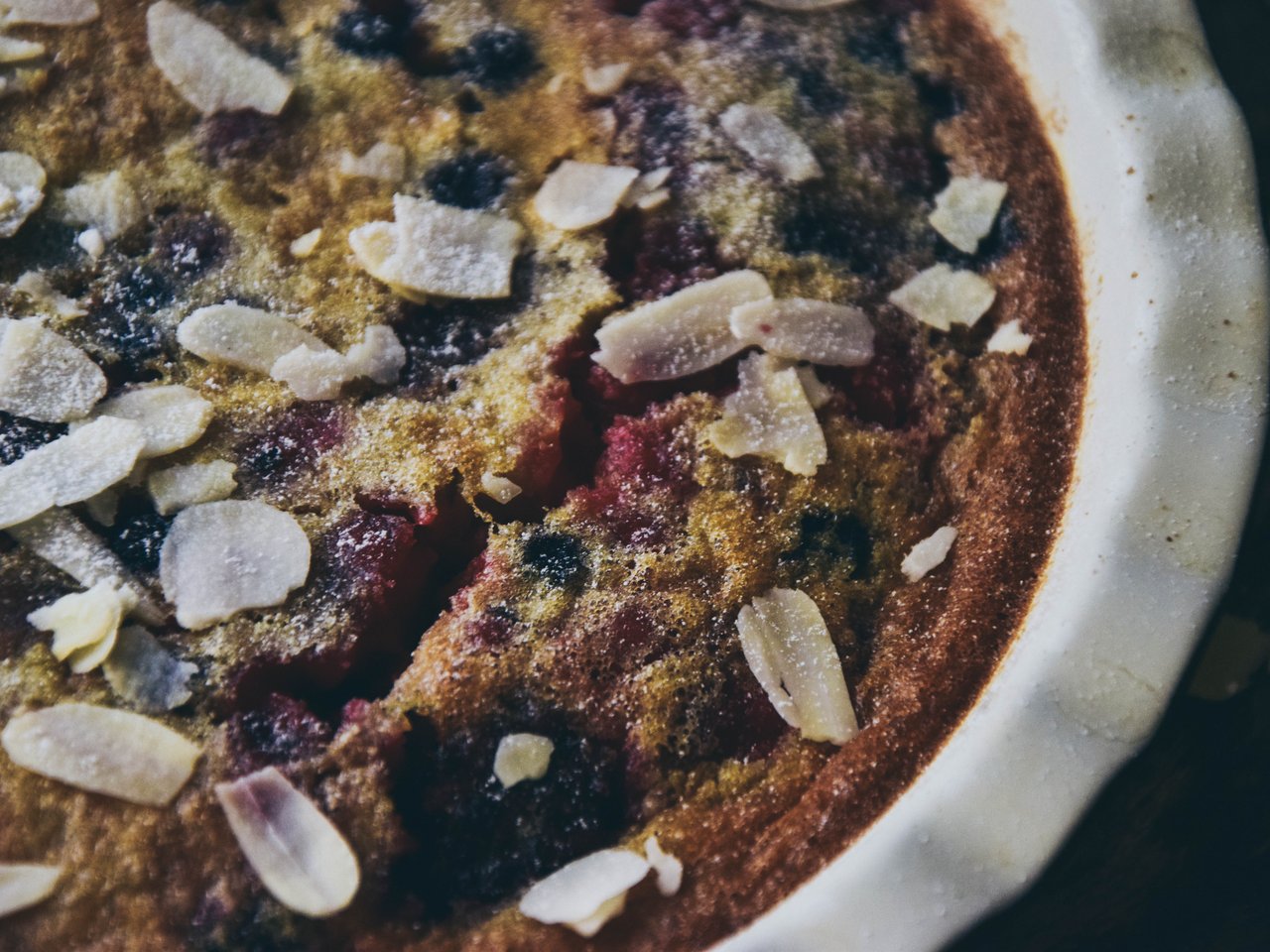 3 eggs
70 ml agave syrup
50 ml liquid extra virgin coconut oil
250 ml plant milk (I used almond milk)
150 g spelt flour
200-250 g berries or some other fruit by choice
*semolina for the fruit
*Muscovado sugar/Demerara sugar to sprinkle before baking
*powdered sugar to dust after baking
Whisk the eggs with the agave, pour in the milk and oil and stir again.
Pour the mixture in the blender, add th flour and blend shortly until evenly combined.
I used frozen berries, so I sprinkle about 2 tbsp of semolina over them, to soak the extra moisture.
Use a round baking tray to bake (25 cm diameter), grease the tray with coconut oil, sprinkle some Demereara or light Muscovado sugar all over, place the fruit evenly on the bottom, pour the crepes mixture over the fruit, sprinkle a bit of the sugar again (optioanal) and then bake.
Bake on 180C degrees for about 25-30 minutes.
Leave the cake the cool for a while before serving.
Dust with powdered sugar and sprinkle with almond flakes.