Thin cookies that melt into your mouth, can easily be vegan, too!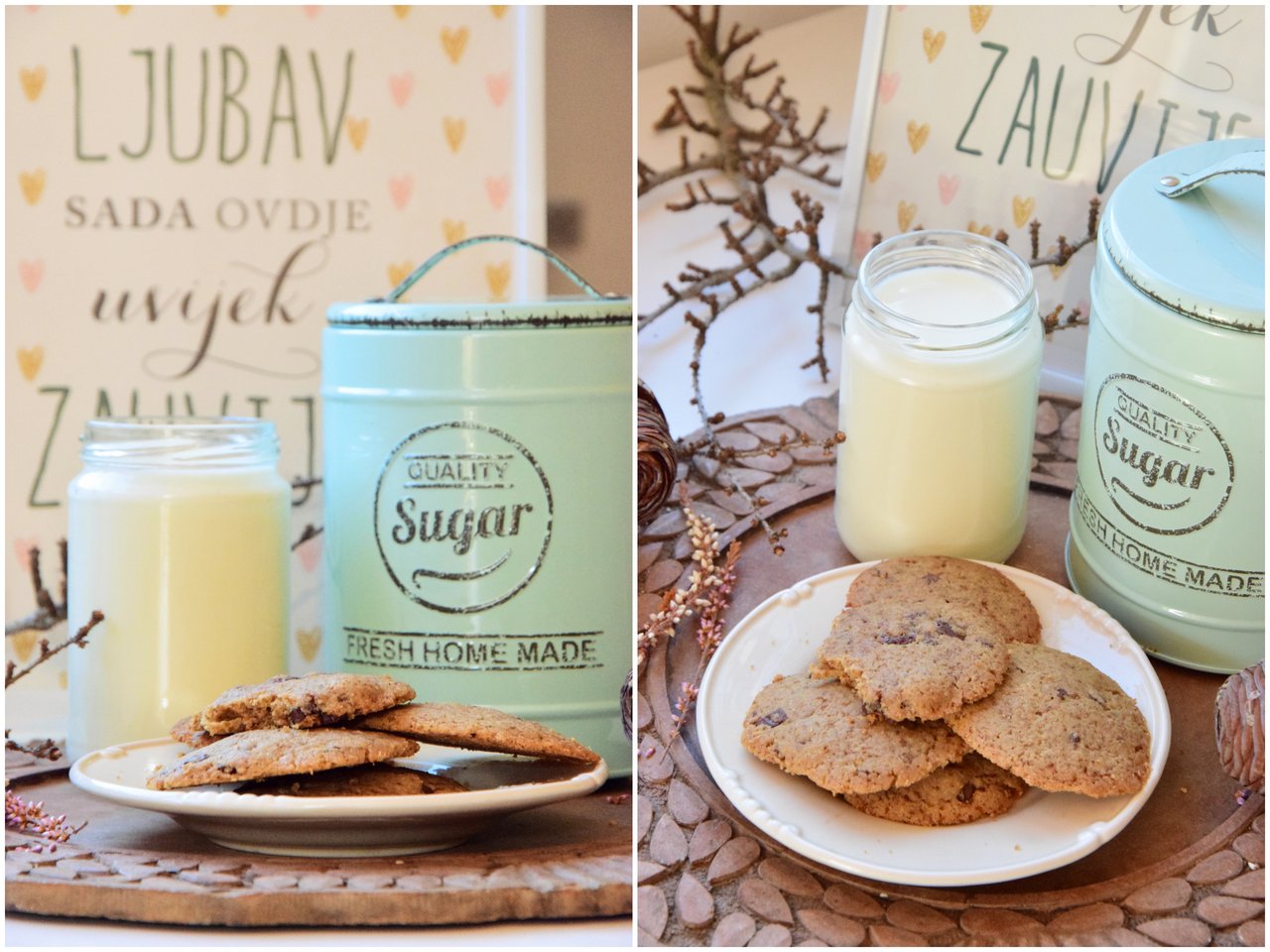 They tell me, "These are the most delicious cookies I've ever tasted!", "These cookies are just made fo me!", "That's it!"....
Proof- 20 cookies disappeared in 24 hours notice...and no, I haven't eaten them all by myself, Sanjin did most of the part devouring them, but his friends completed the work. :D
That's the reason why I am typing the recipe this late today, cuz you HAVE TO try them as soon as you can, as well!
They are ALMOST vegan cookies, because I used one egg in my preparation, but feel free to make a flax seed egg and no problem what so ever.
If we leave out the fact of how tasty they are, these are the simplest cookies to make, ever!!
140 g extra virgin coconut oil
50 g coconut palm sugar
30 g Demerara sugar
2/3 tsp Bourbon vanilla
1 egg*
75 g wholegrain spelt flour
75 g spelt flour
1/3 tsp baking soda
2 dark chocolate ribs
* For the vegan version:
7 g ground flax seed (1 tsp)
2 tbsp water
Stir and wait 10-15 minutes before using.
Mix coconut oil (room temperature) with sugars until mixture gets nice and creamy.
This is the most important step, so you won't end up with sugary baked cookies, but they become soft and melt into your mouth.
Add the egg and mix shortly.
Pour in the flour, vanilla and baking soda and mix all the ingredients short enough to get a creamy consistency and all the ingredients are well combined. Do not over mix. 
Stir in manually the dark chocolate chips.
Use a cookie spoon to form dough balls that you'll place onto a baking tray lined with parchment paper and bake them on 180oC, for about 12 minutes.
The cookies will be extremely fragile, so do not touch them with your hands trying to get them out of the tray, but gently pick up the parchment paper with the cookies and place on a wire rack to cool.
After a few minutes, you can put the parchement paper away, and still leave them on the rack to cool and get firm.
 There will form a nice crust, but they will still remain soft.
Store in a glass jar or lime box and do not forget to let me know what you think of them!!! :)